0078: The Food pages : Desserts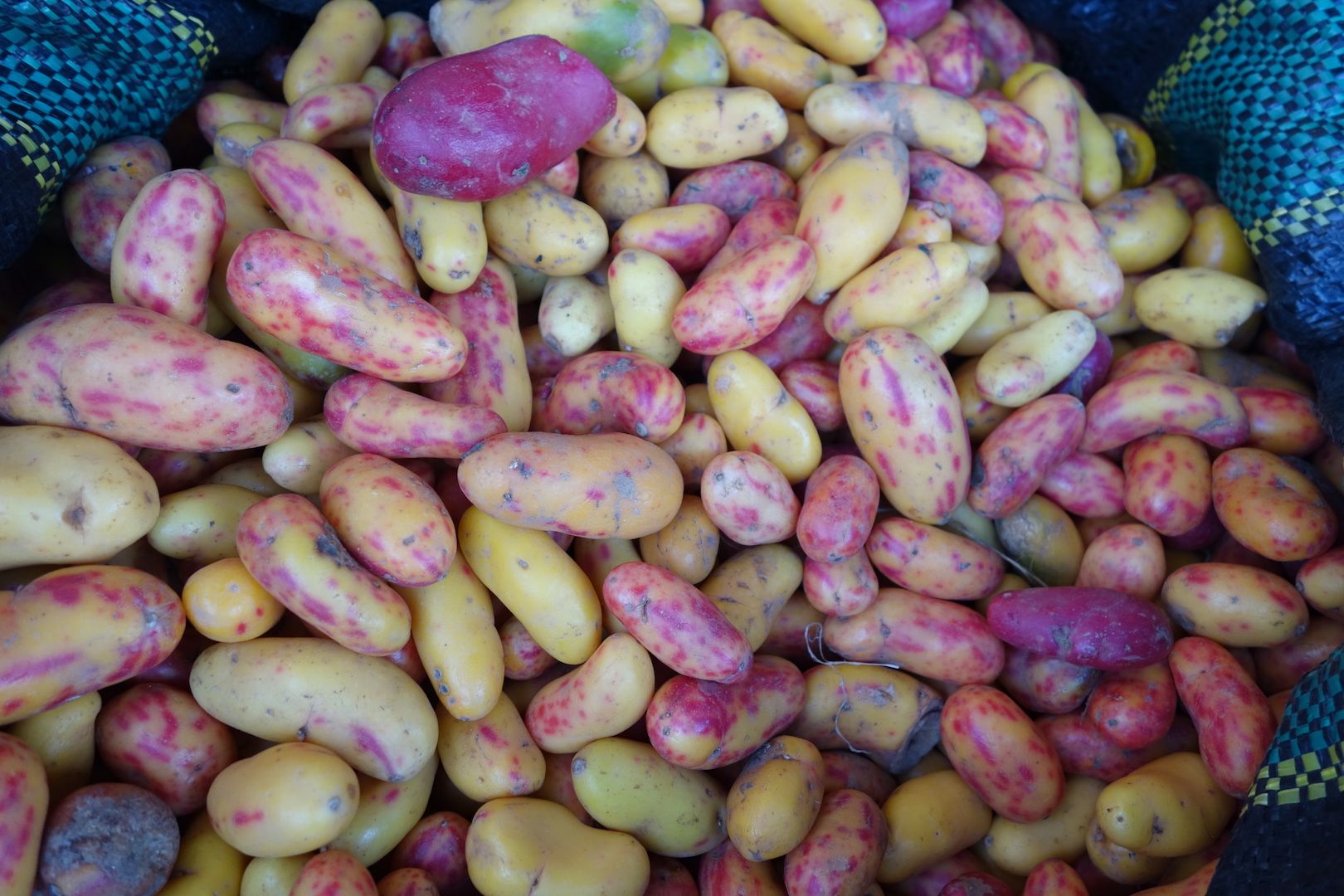 Oops I did it again?!
After a brief hiatus to recharge, rest and reconnect with family and friends. I am now feeling a little hungry....
While South America has a huge and diverse range of cultures, its food has a unique identity which for me was a little hit or miss at times.
I sometimes didn't feel there was the same diversity in menu or influence from other parts of the world as I had experienced on other parts of my journey.
So, here we have some of the many delicious dishes I ate during my travels though south America.
Again, with descriptions, where I can remember what they were.
Enjoy....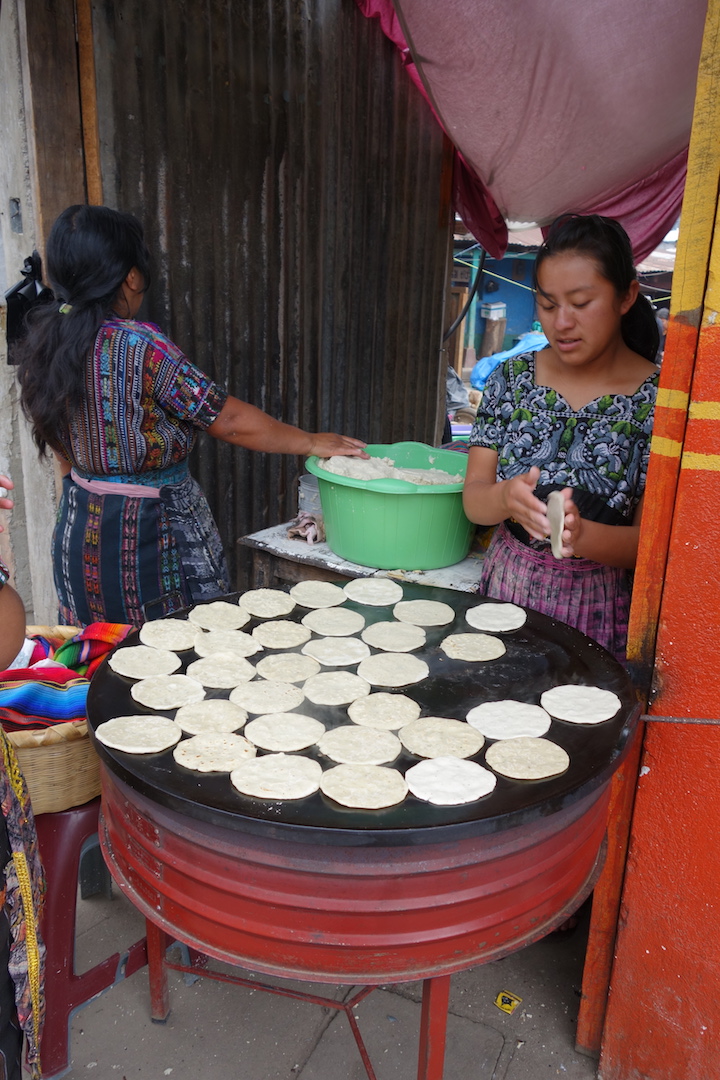 Guatemalan Girls making corn tortillas
Huevos Rancheros in Costa Rica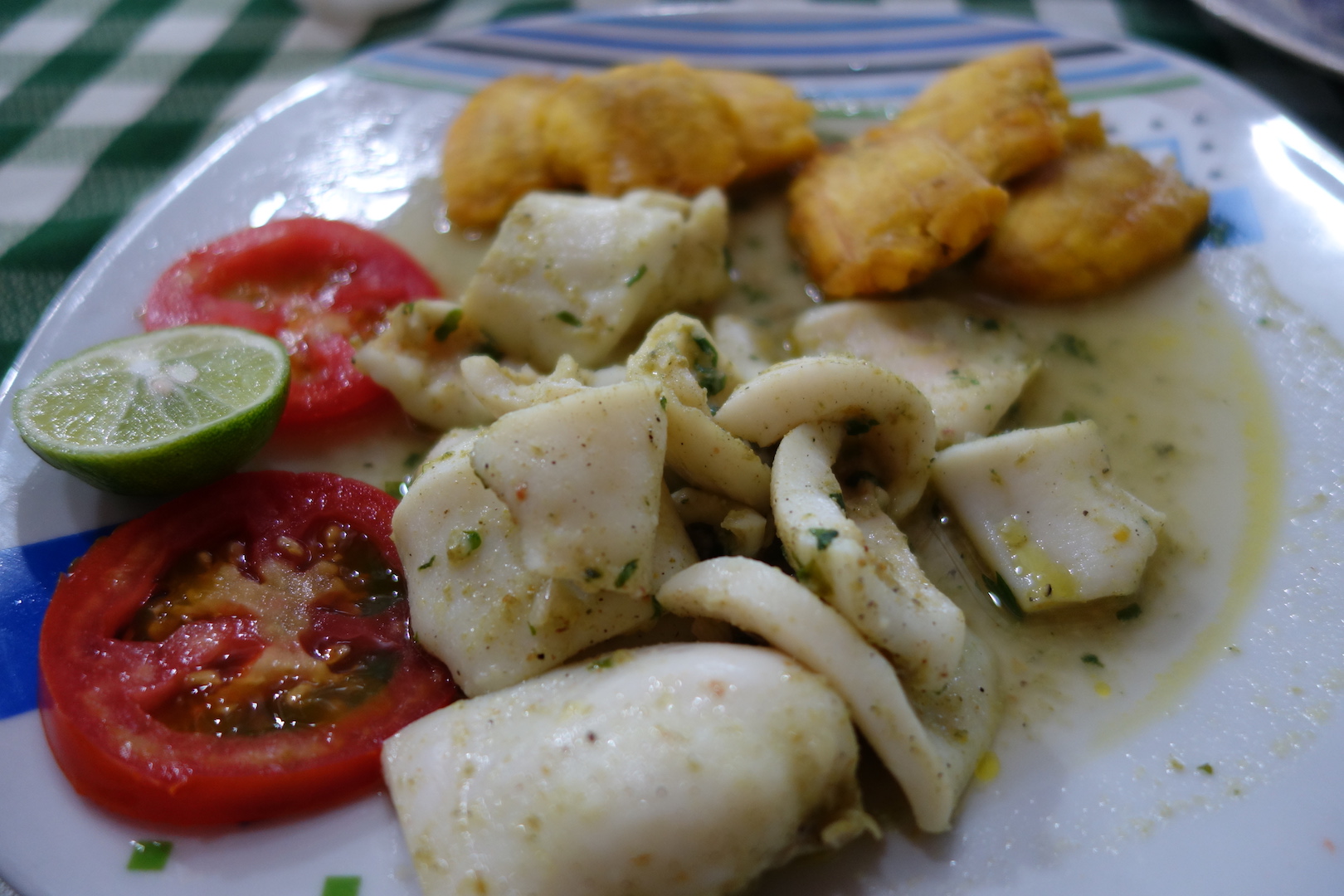 Fried Squid with plantain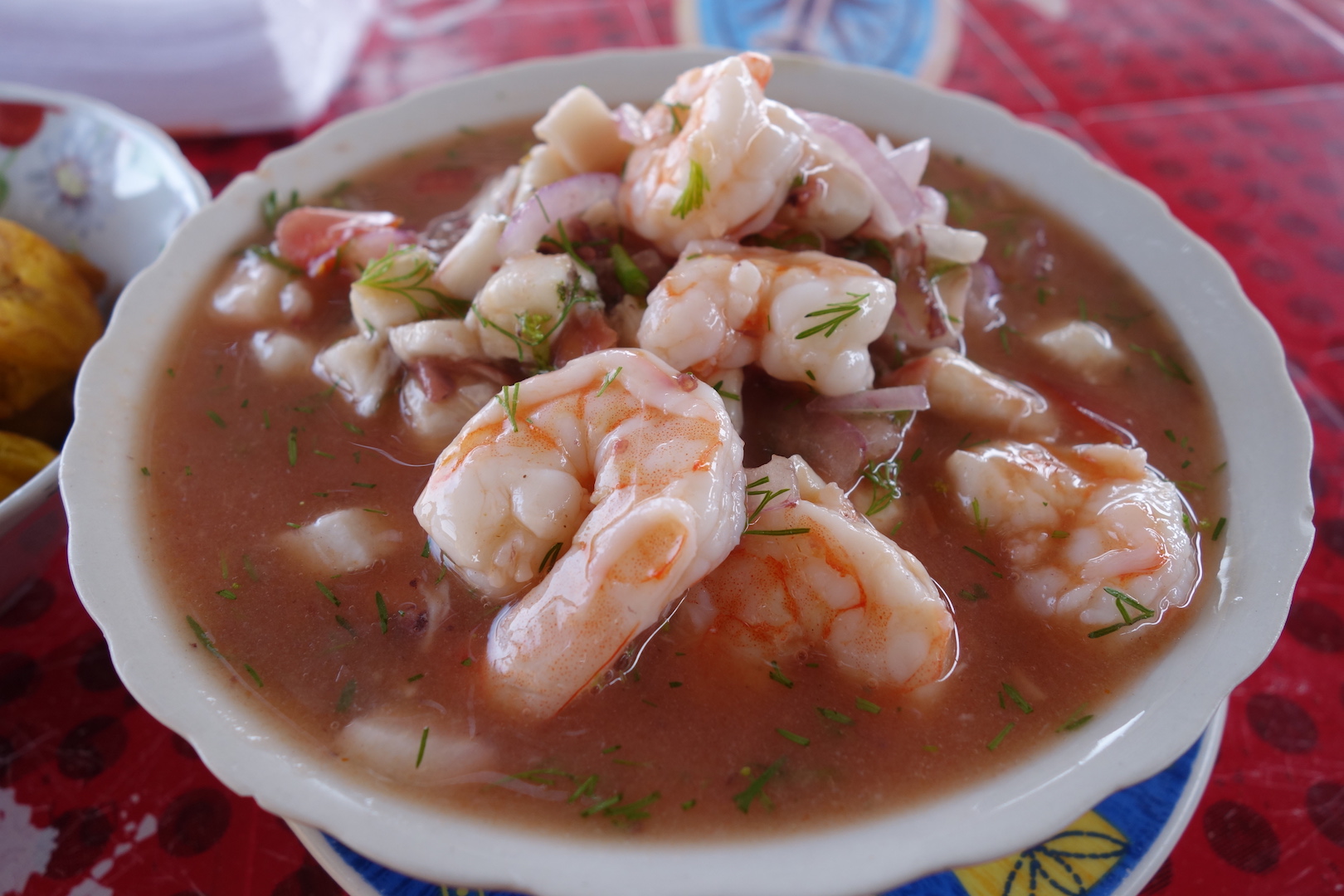 An excellent Ceviche in Ecuador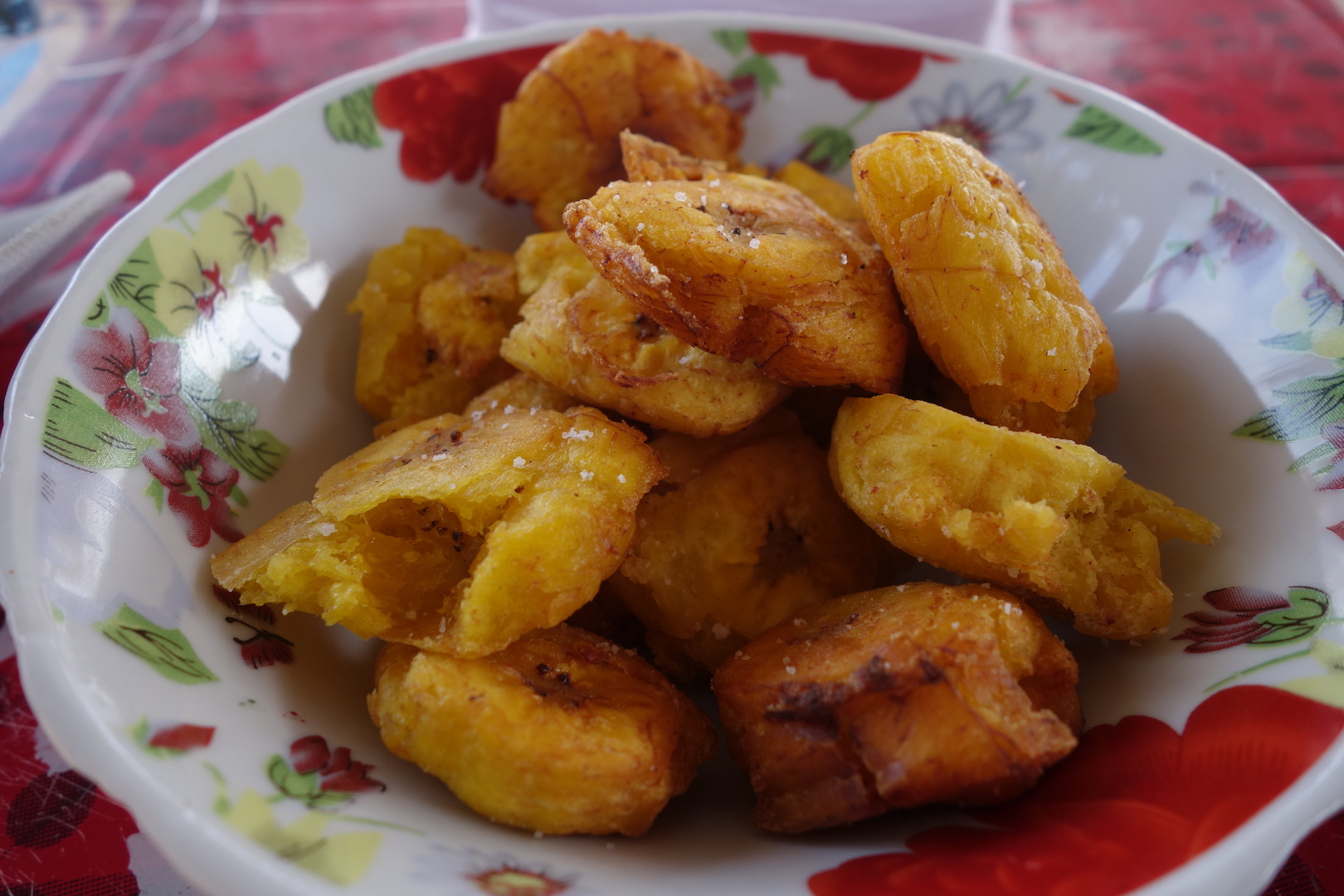 Most dishes are served with fried green plantain. Usually flavourless on their own, but great for soaking up the sauces and juices from the meal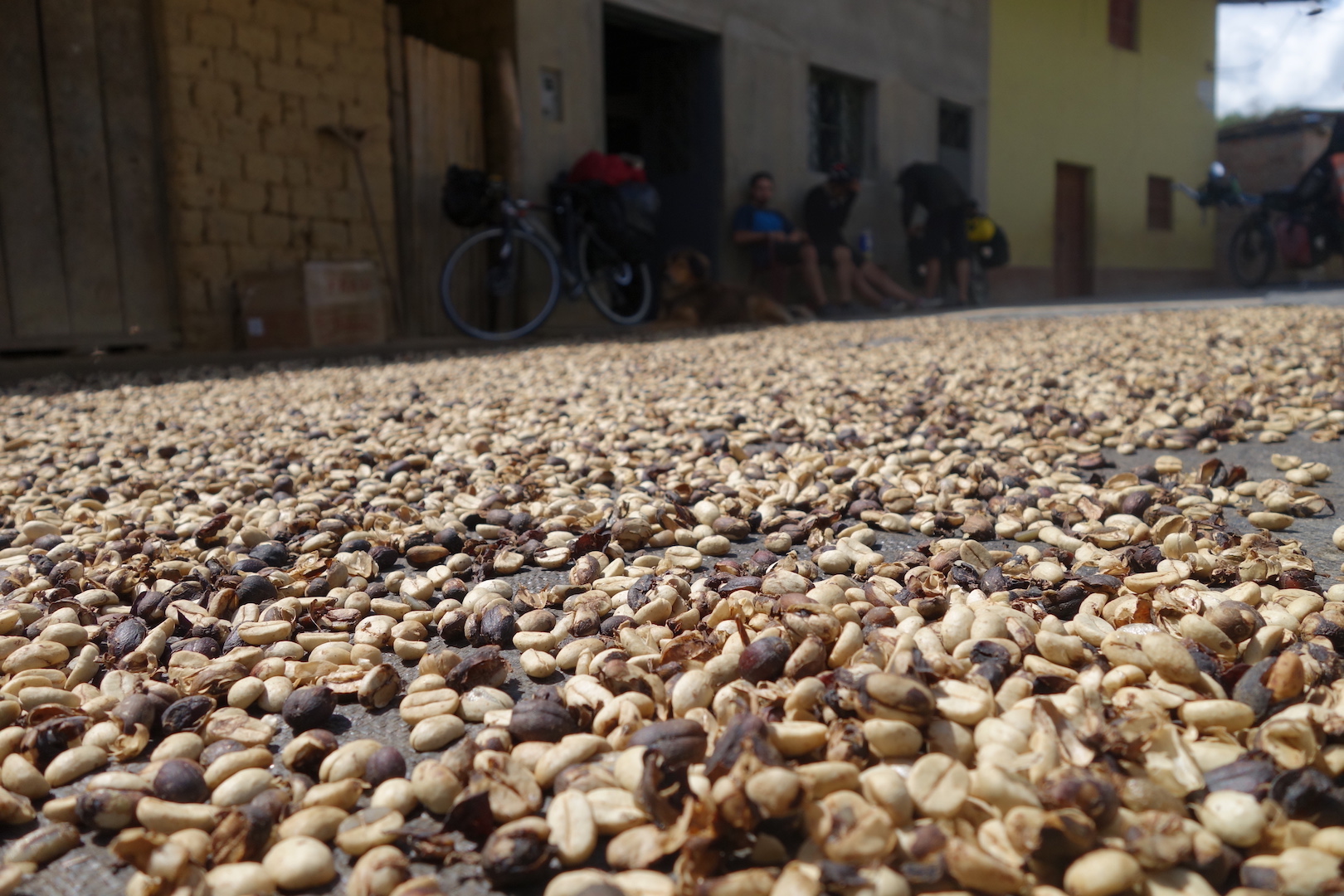 Coffee beans drying on the roadside in the Andean foothills of Peru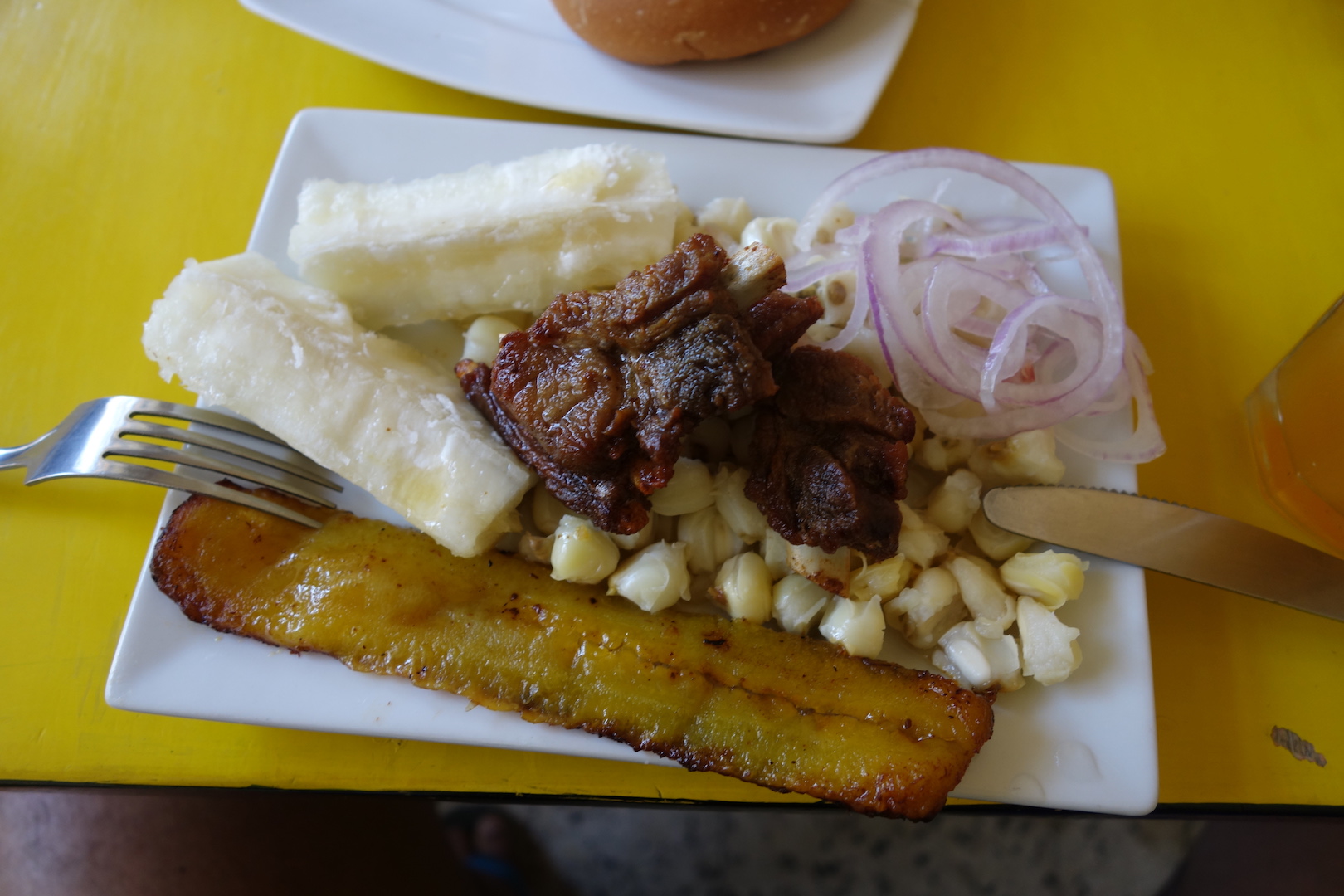 Grilled pork with Manioc, Mote (Maize) and more plantain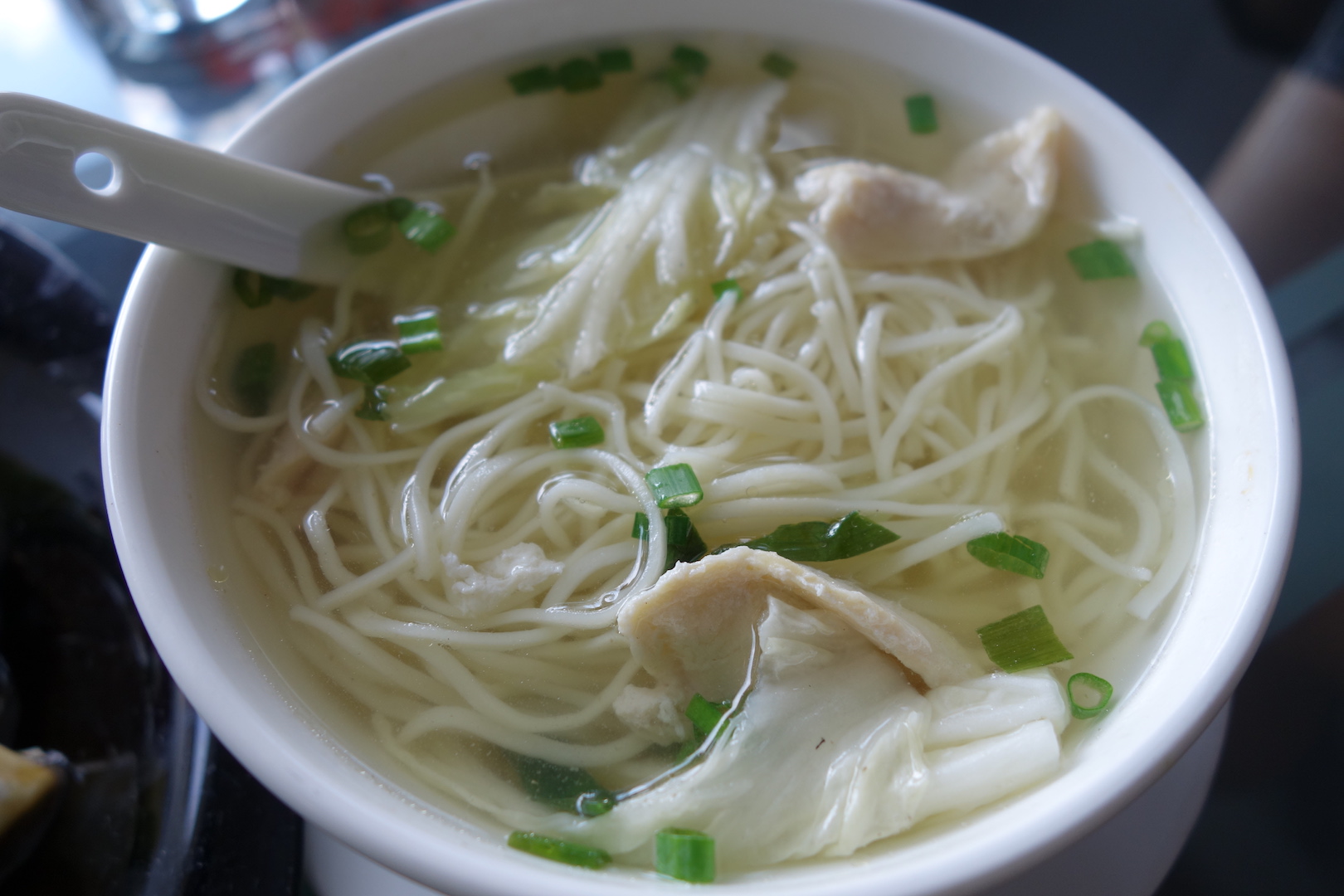 Chinese chicken noodle soup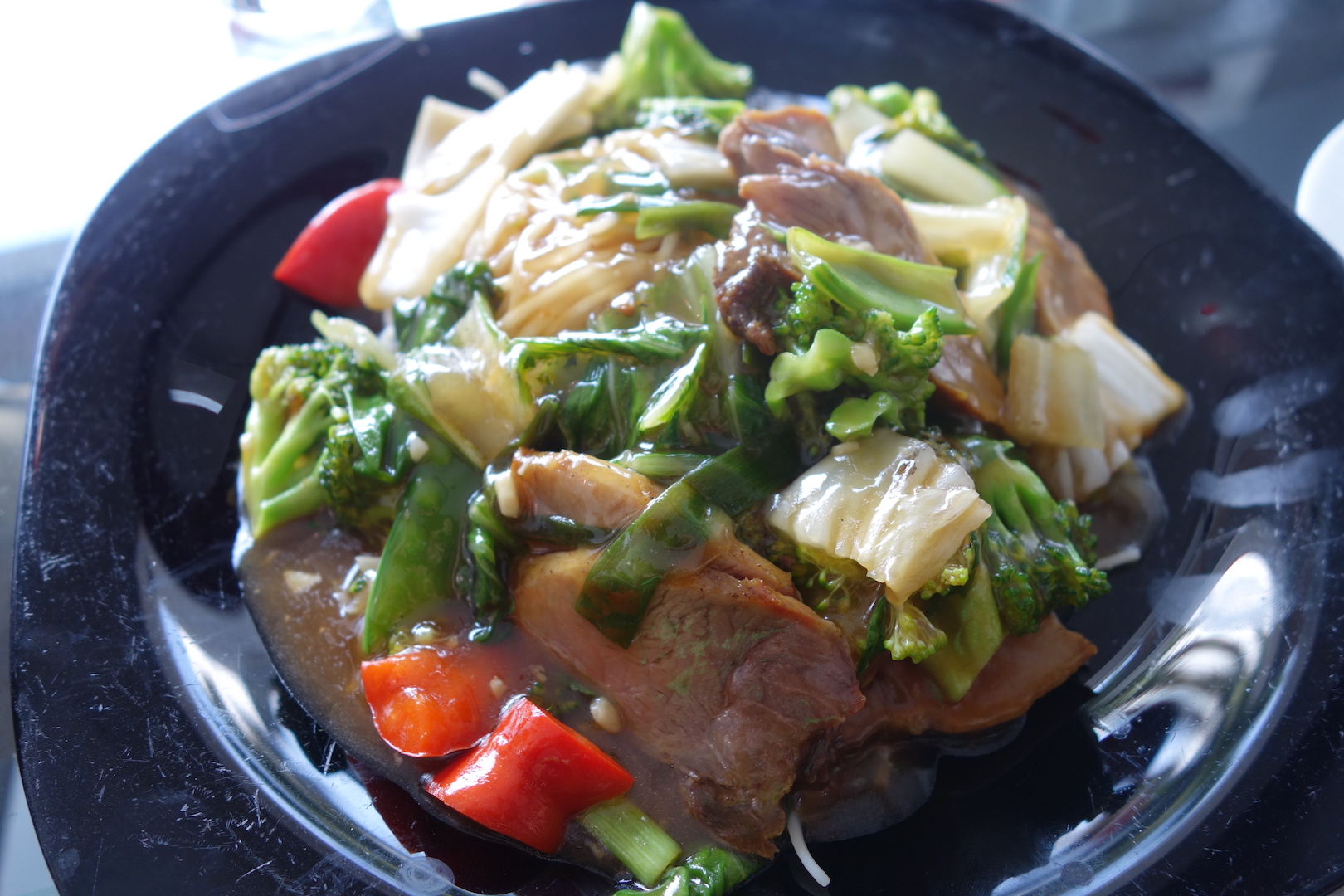 Beef with ginger and spring onions in Jaen, Peru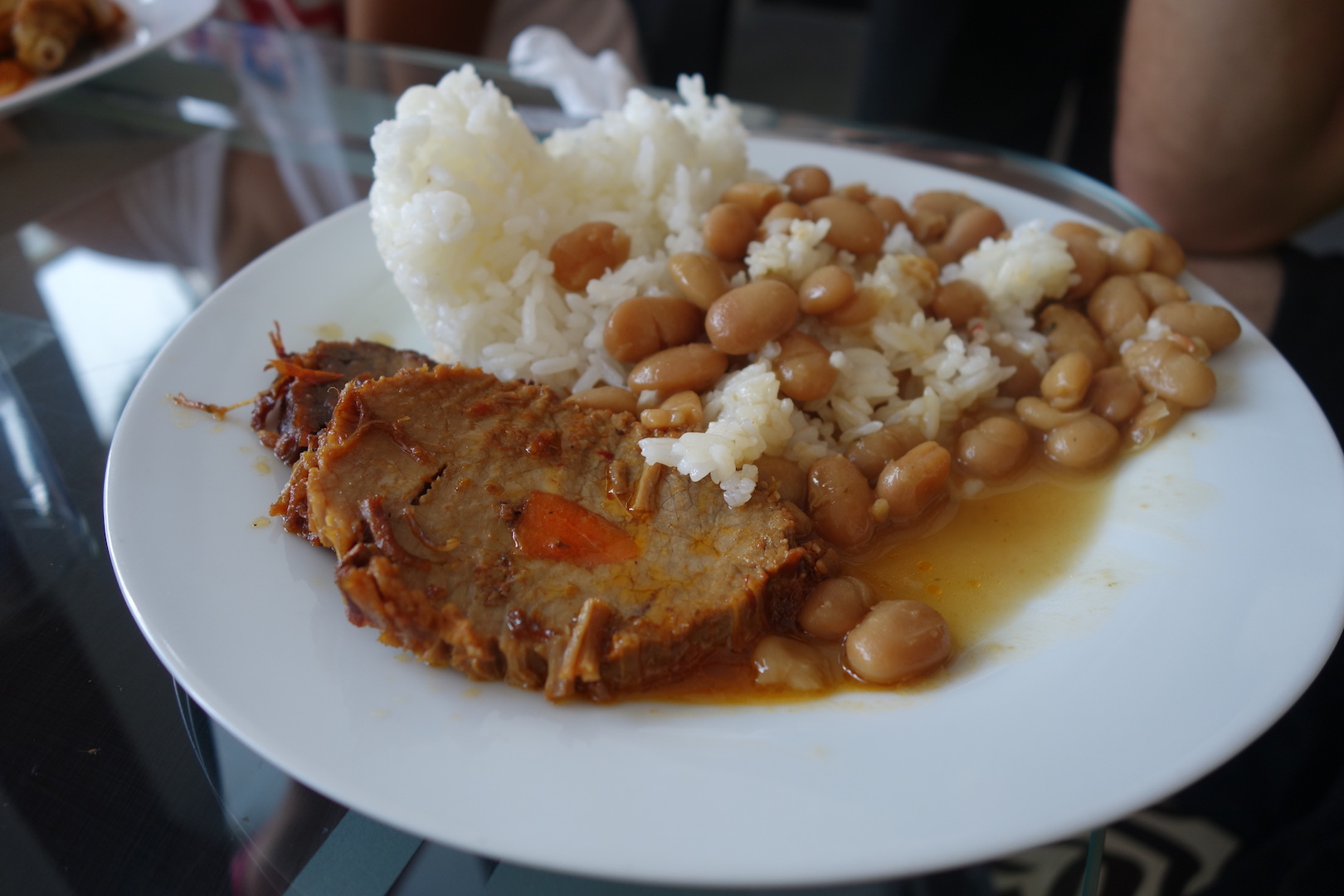 Pork with beans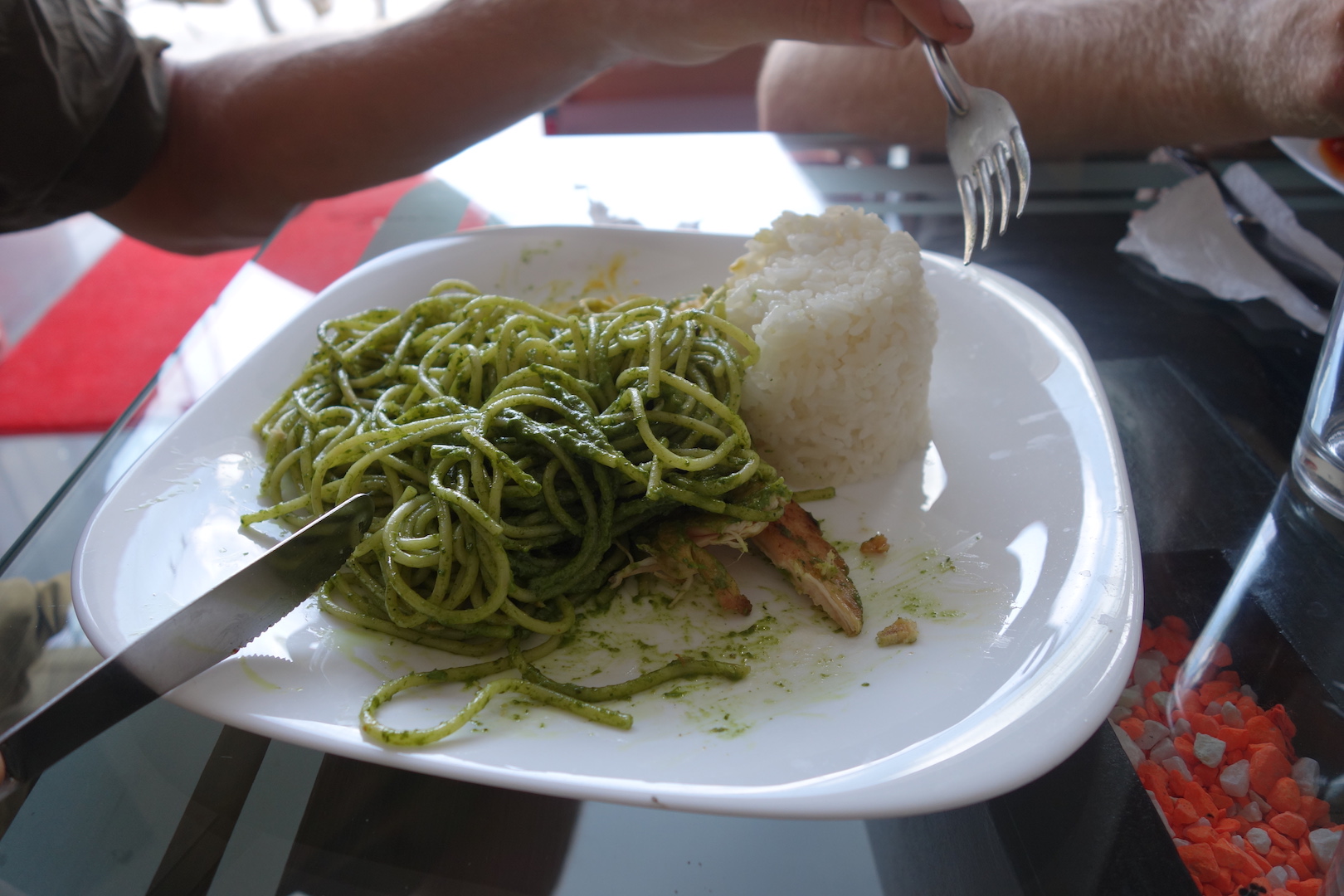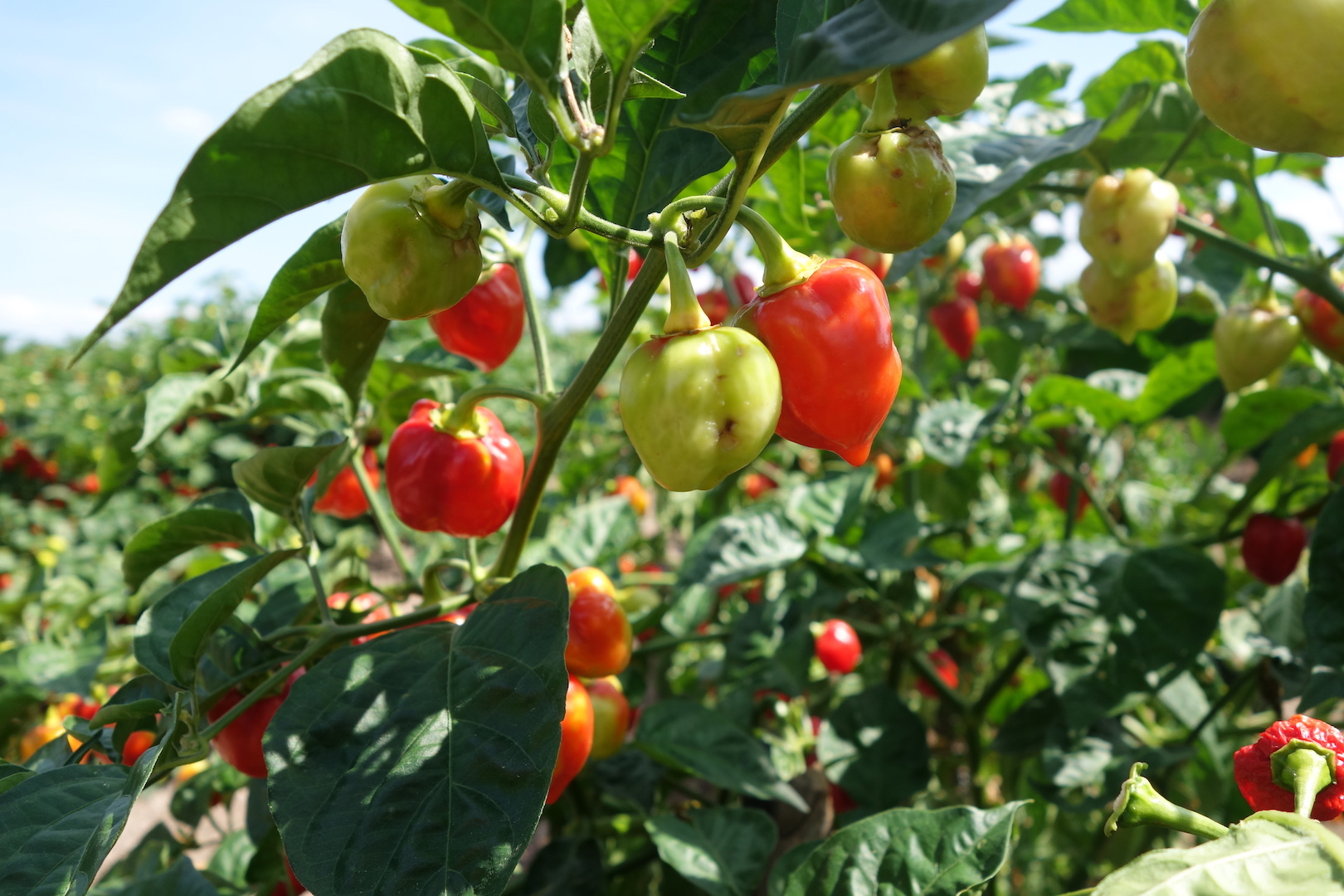 Chilis growing in a field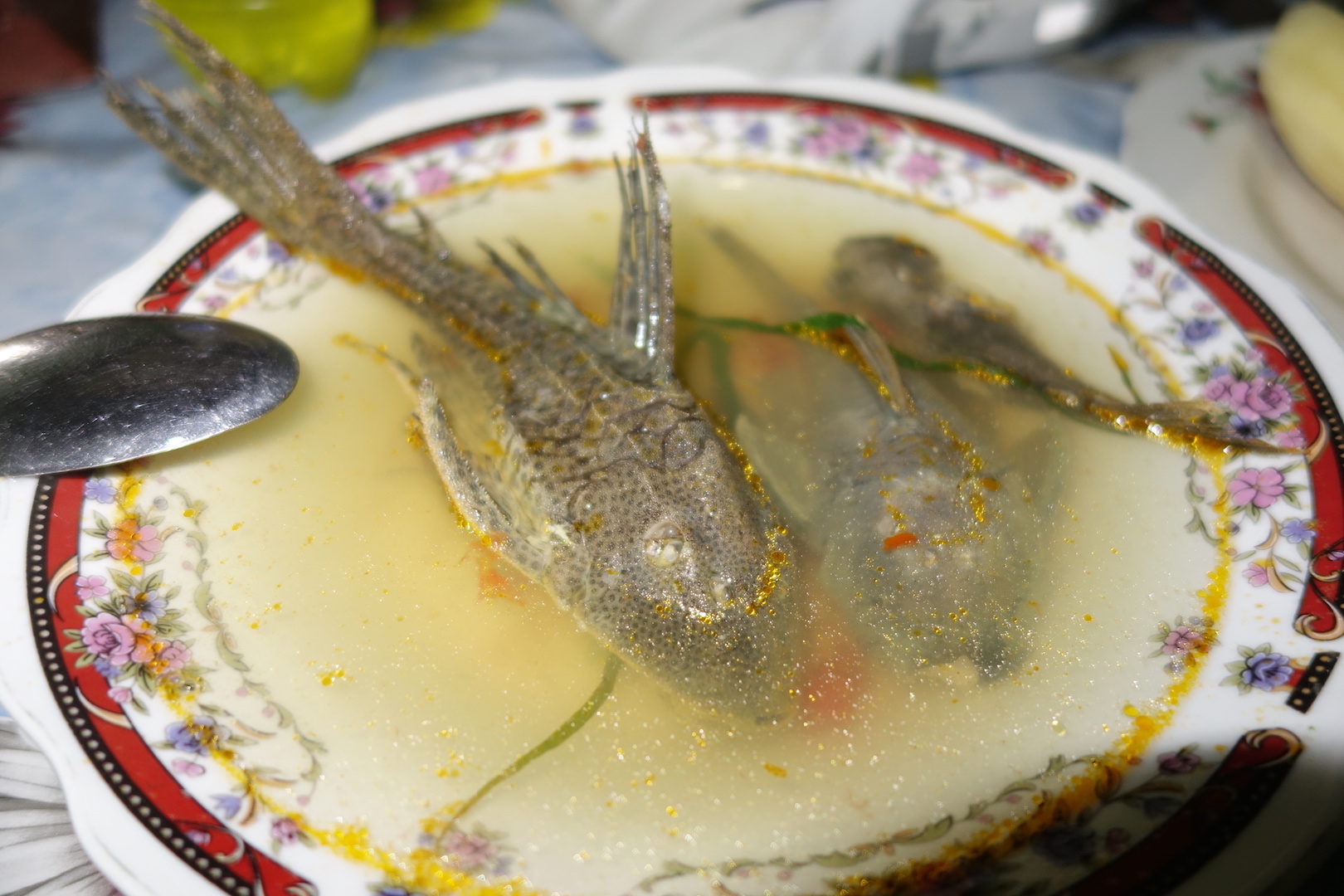 Fish soup for breakfast. Made with a bony river fish called Cashca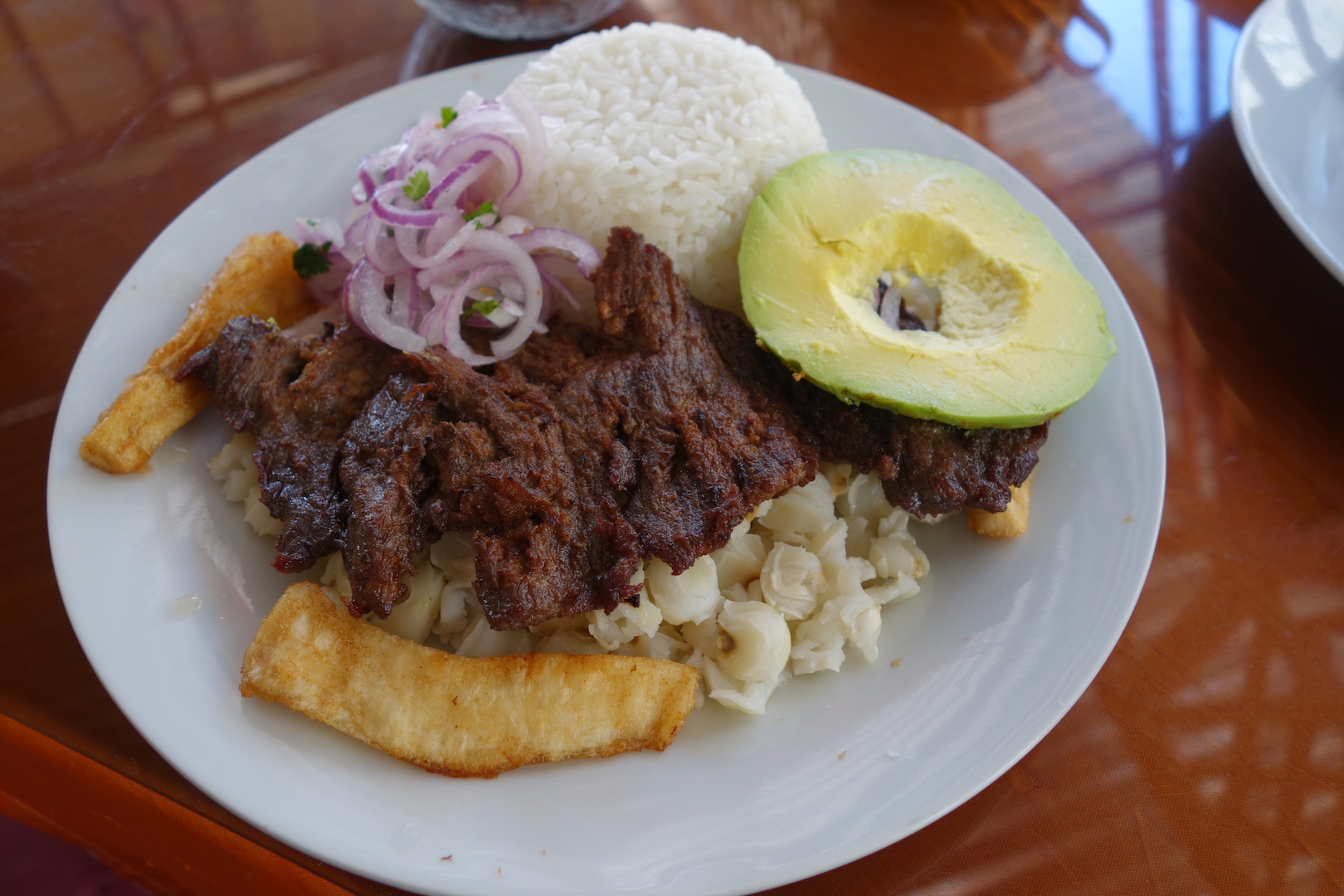 Cecina. Air dried pork or beef then fried and served with corn and manioc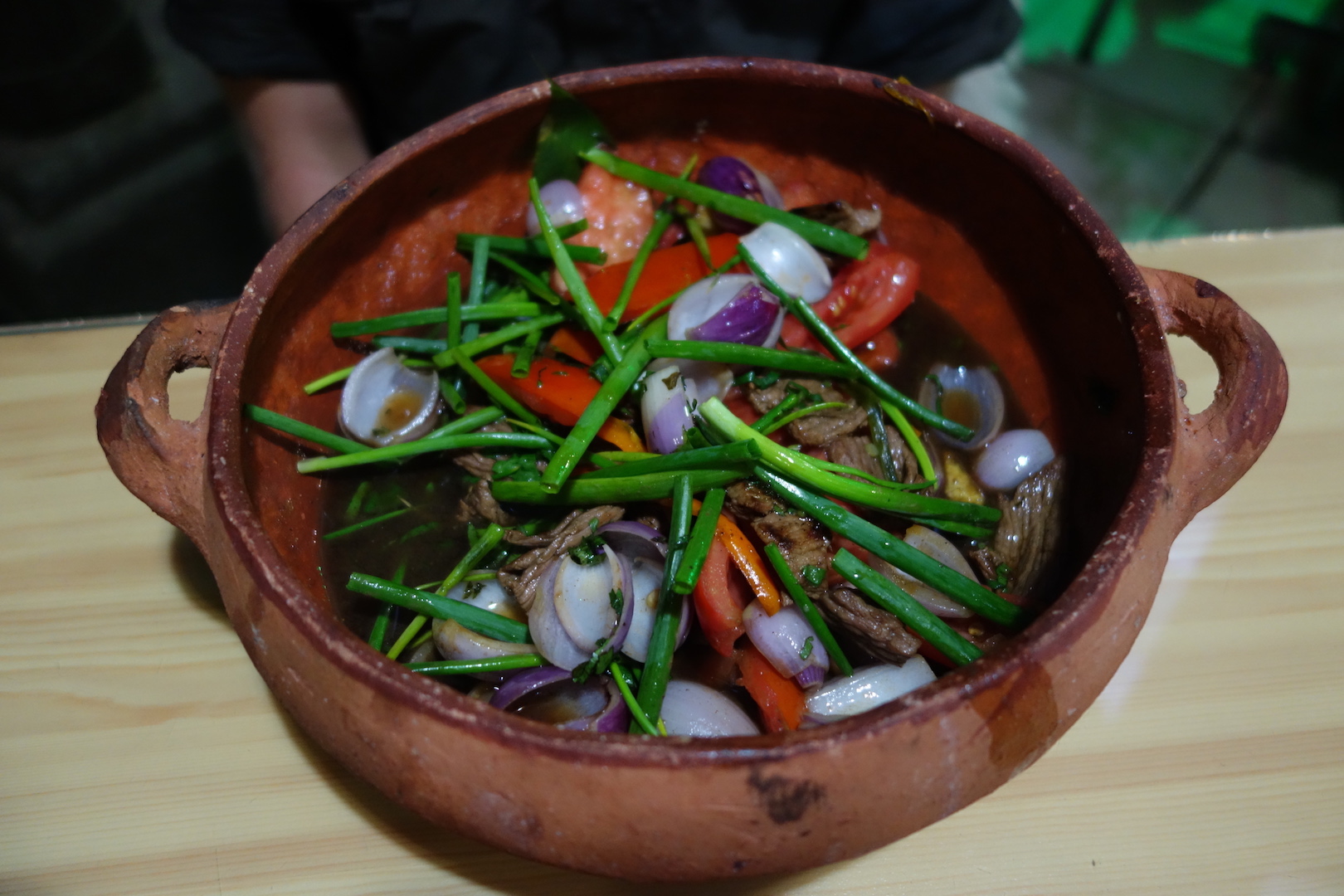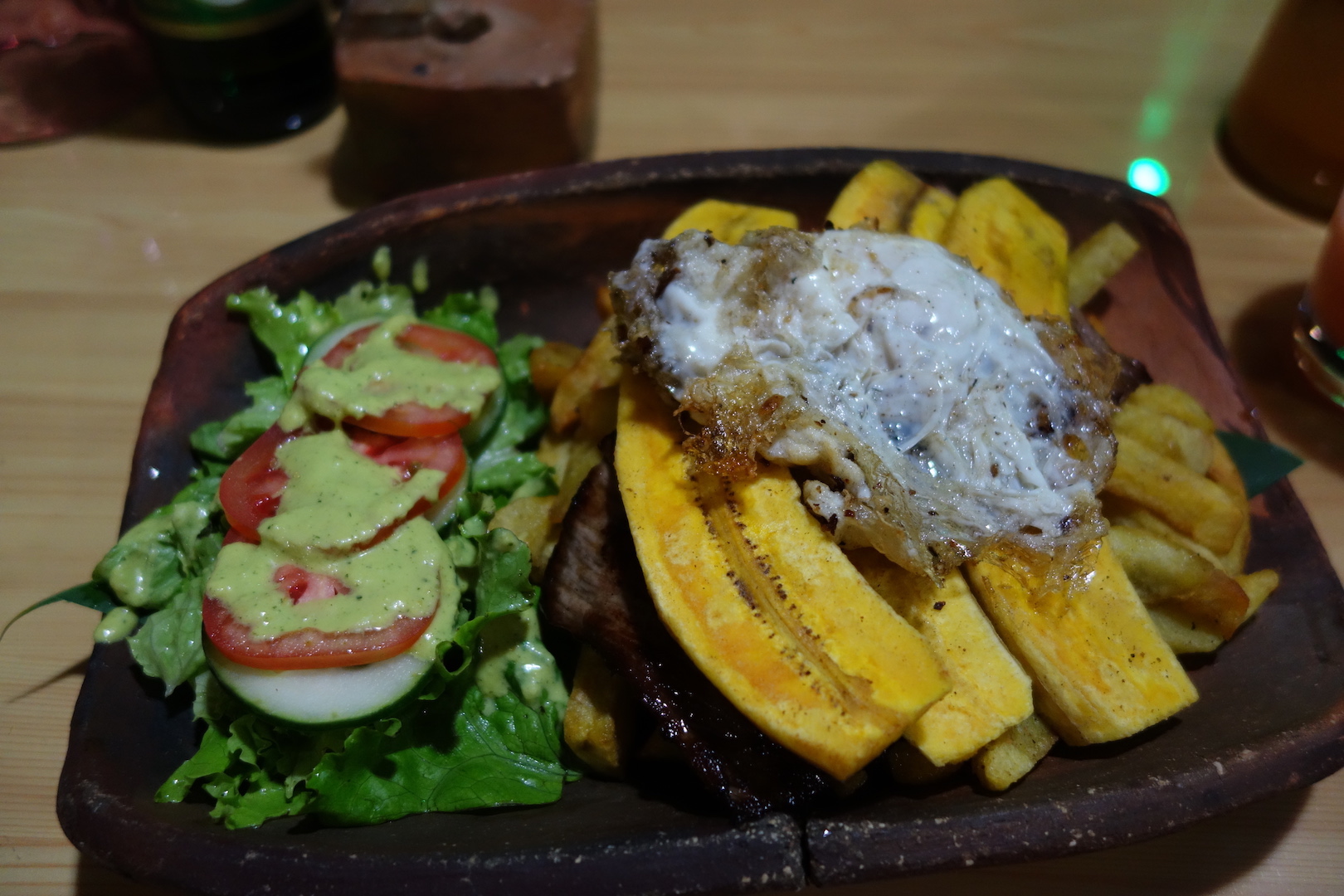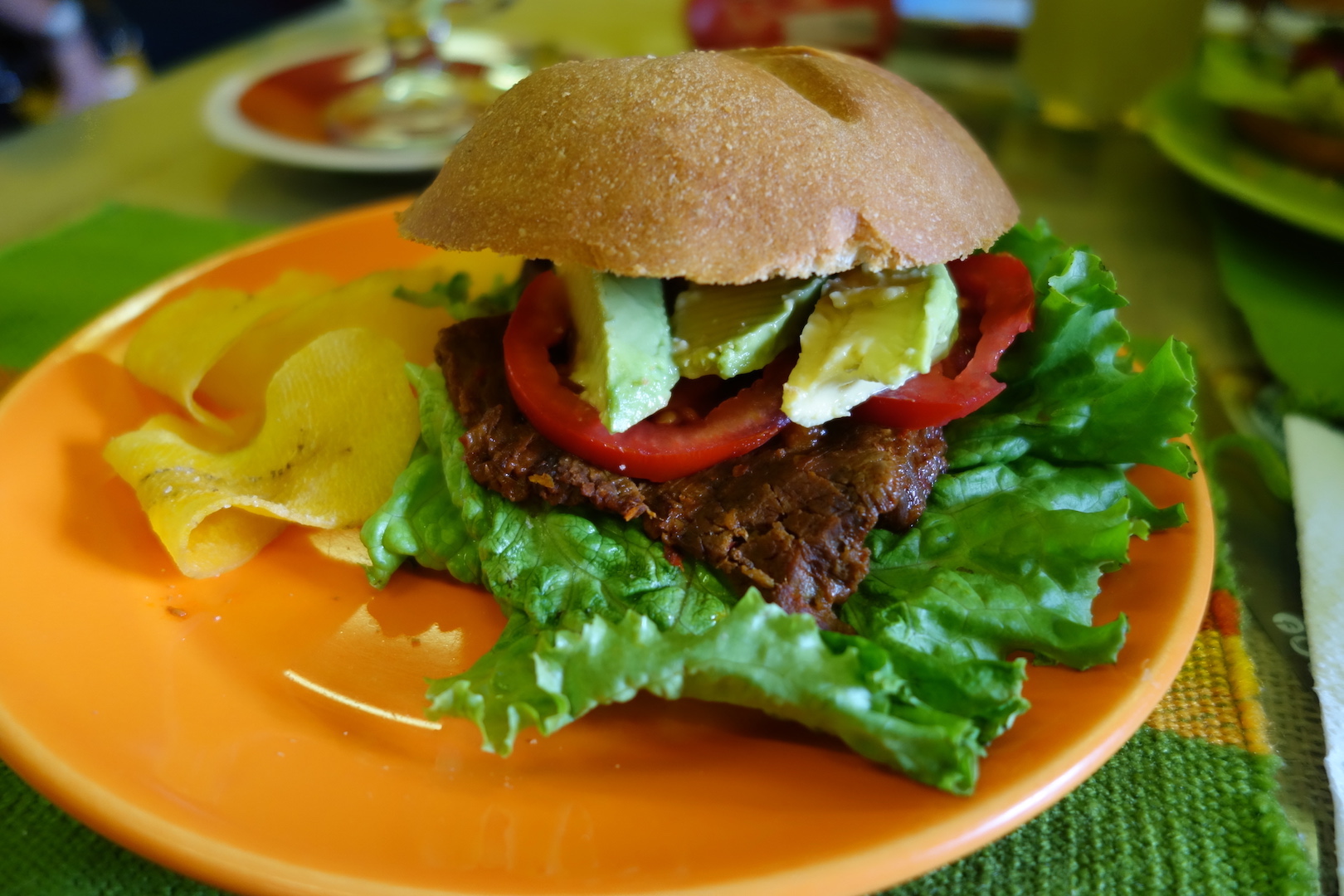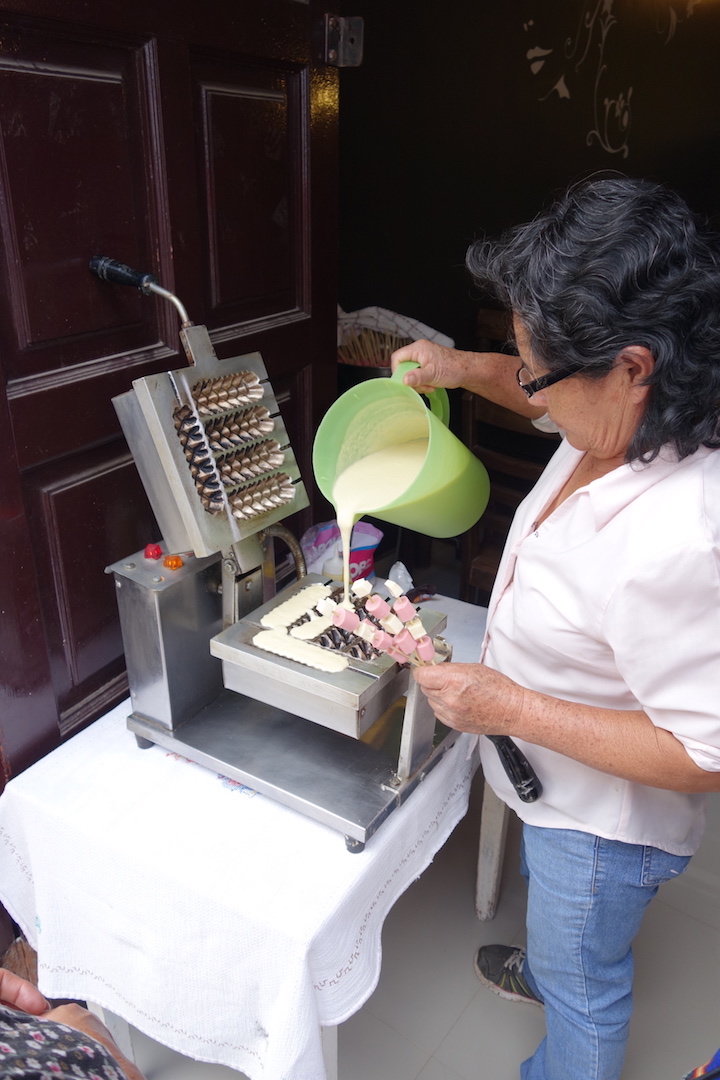 A variation on corn dogs, I guess? Sausage and cheese on a stick.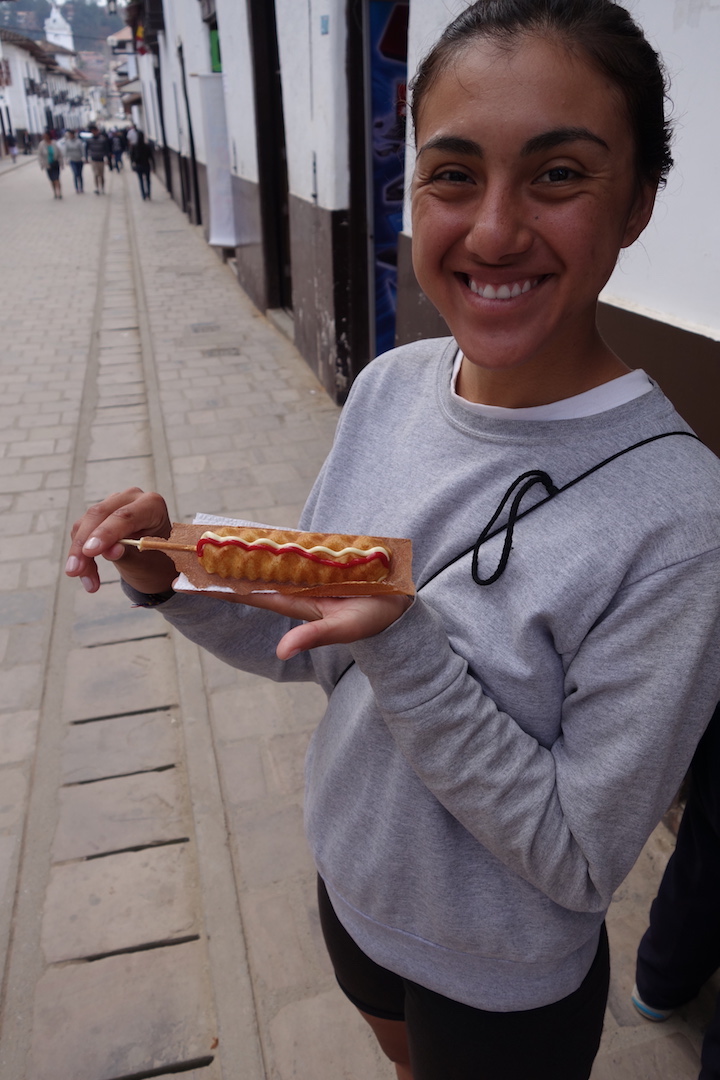 And the end result beautifully modelled by Devora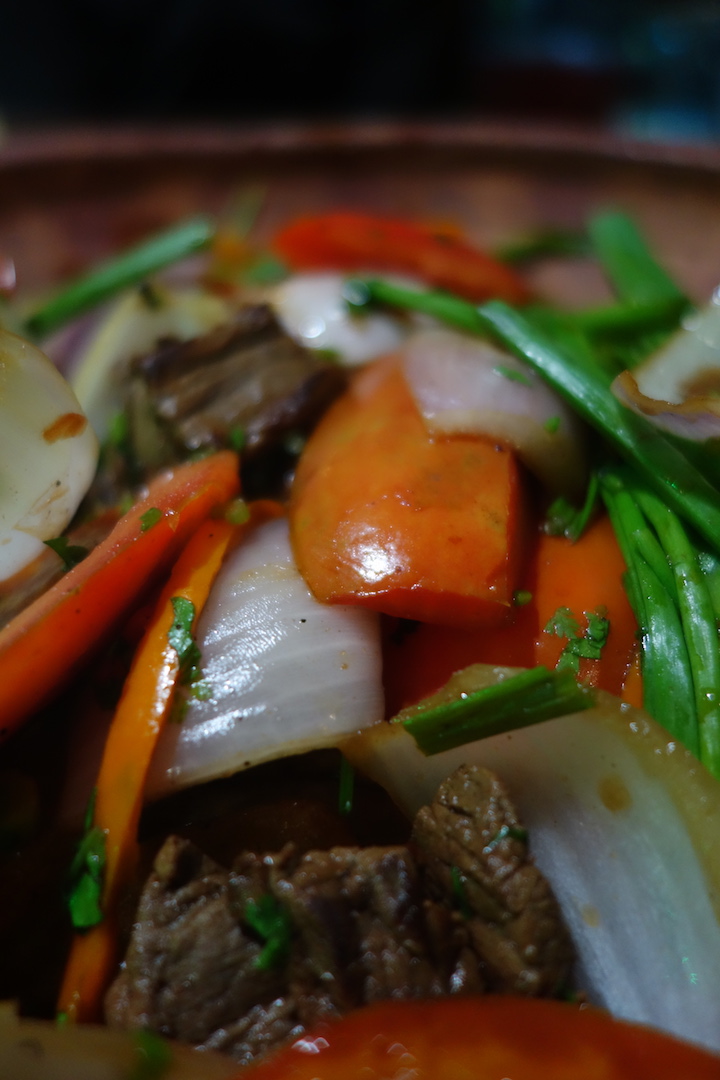 Lomo Salteado. Beef with vegetables.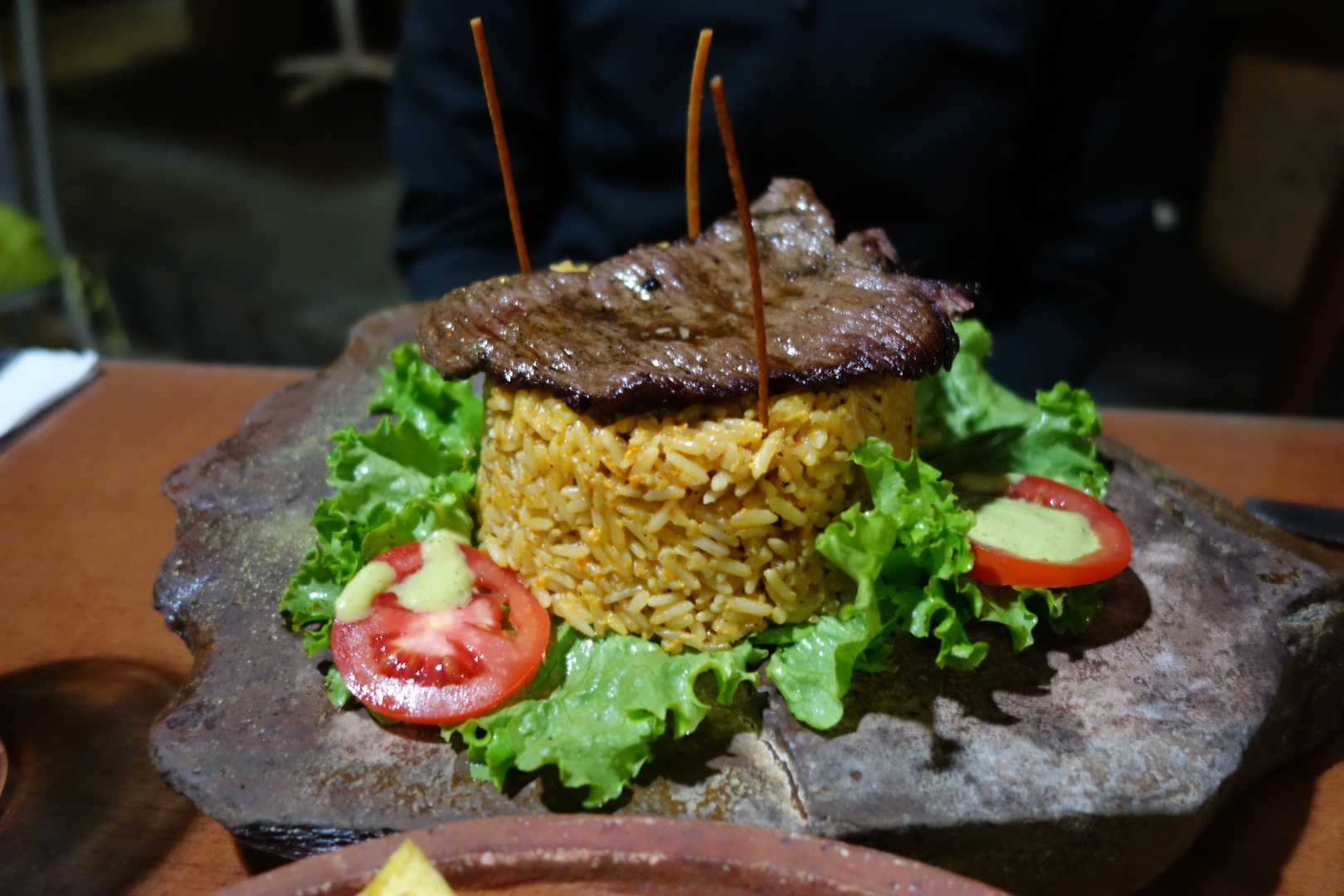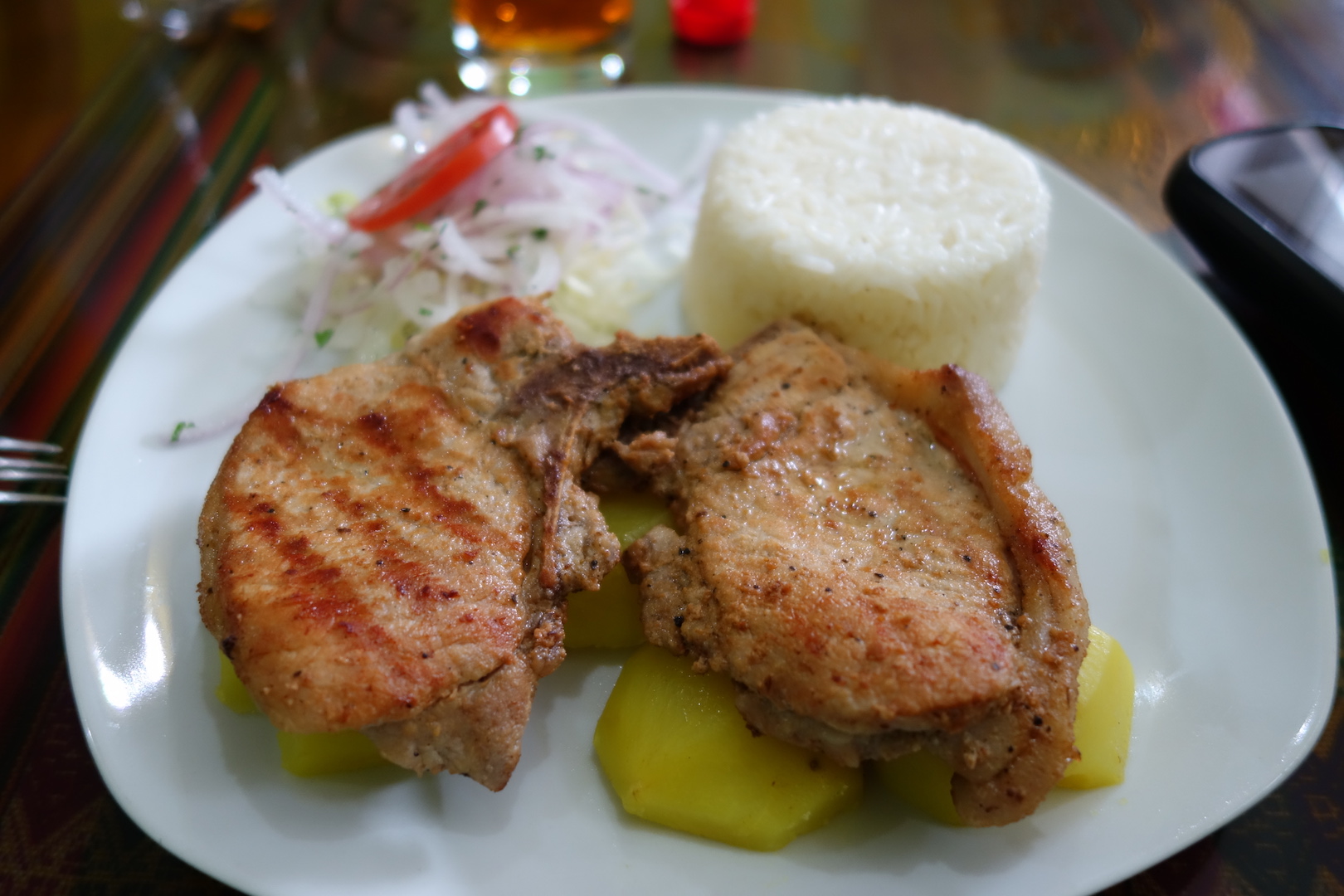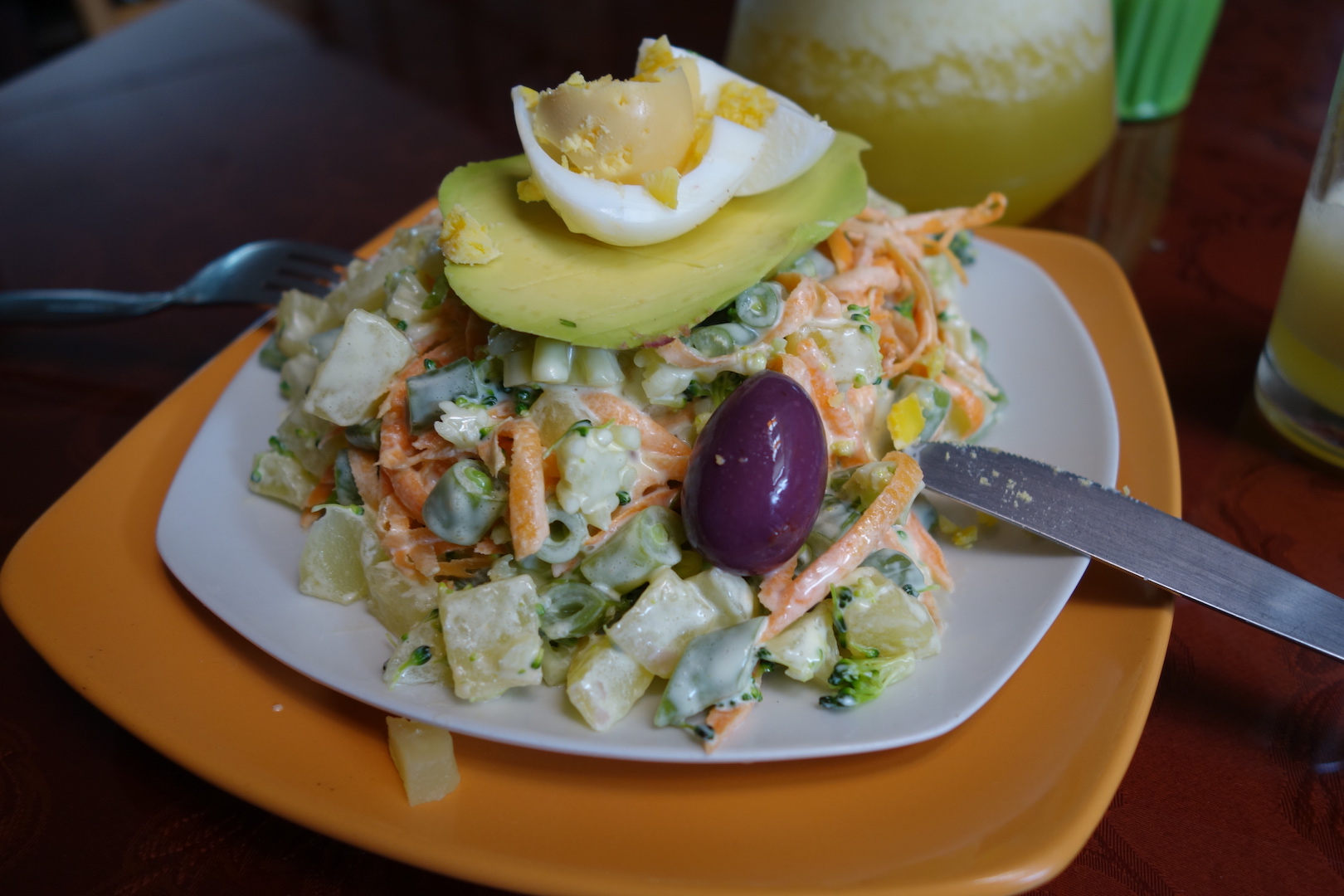 Palta a la Reina. Avocado with a tonne of veggies. This was a starter!
In Celendin, Peru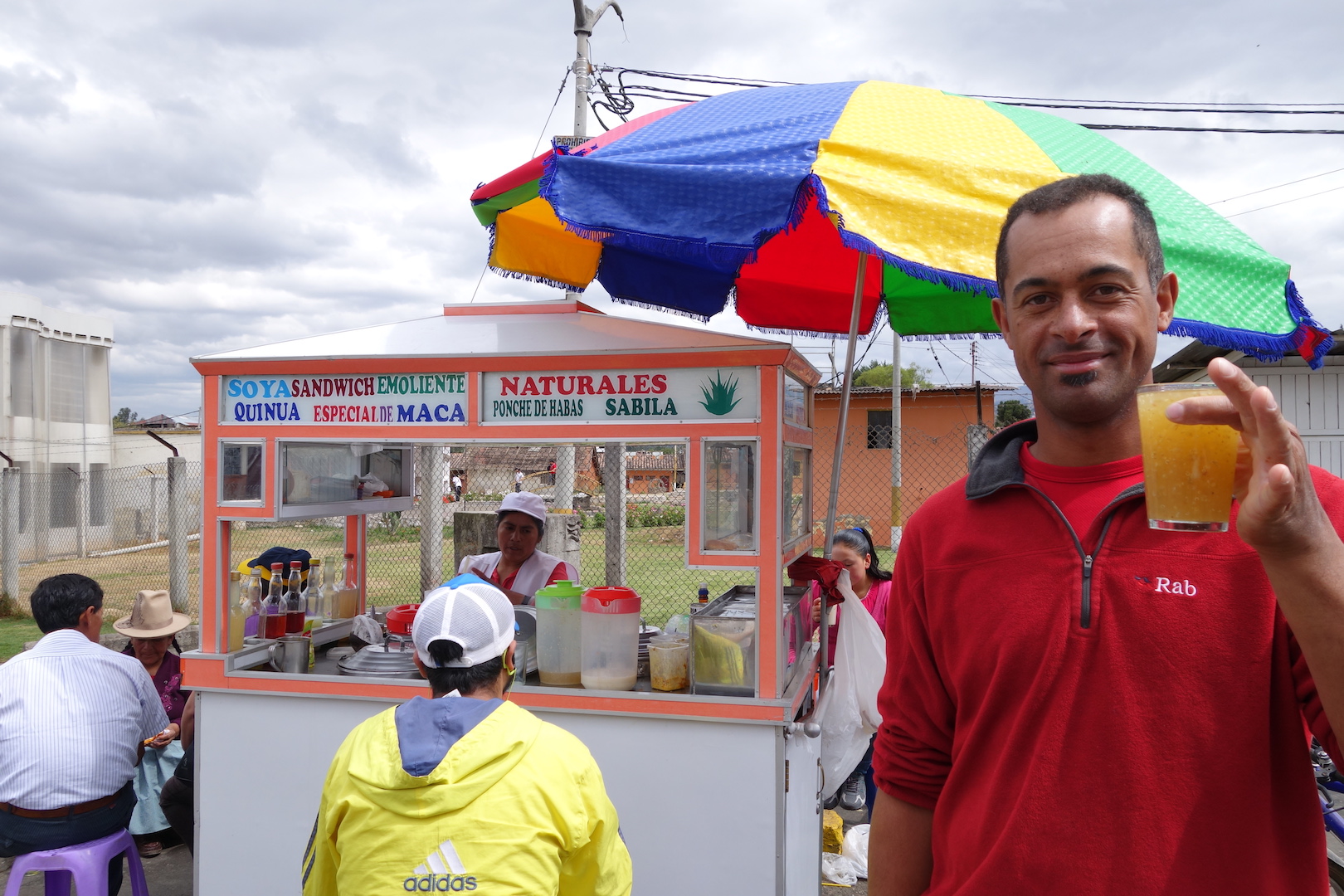 Quinoa for breakfast. Usually flavoured with apple or pineapple juice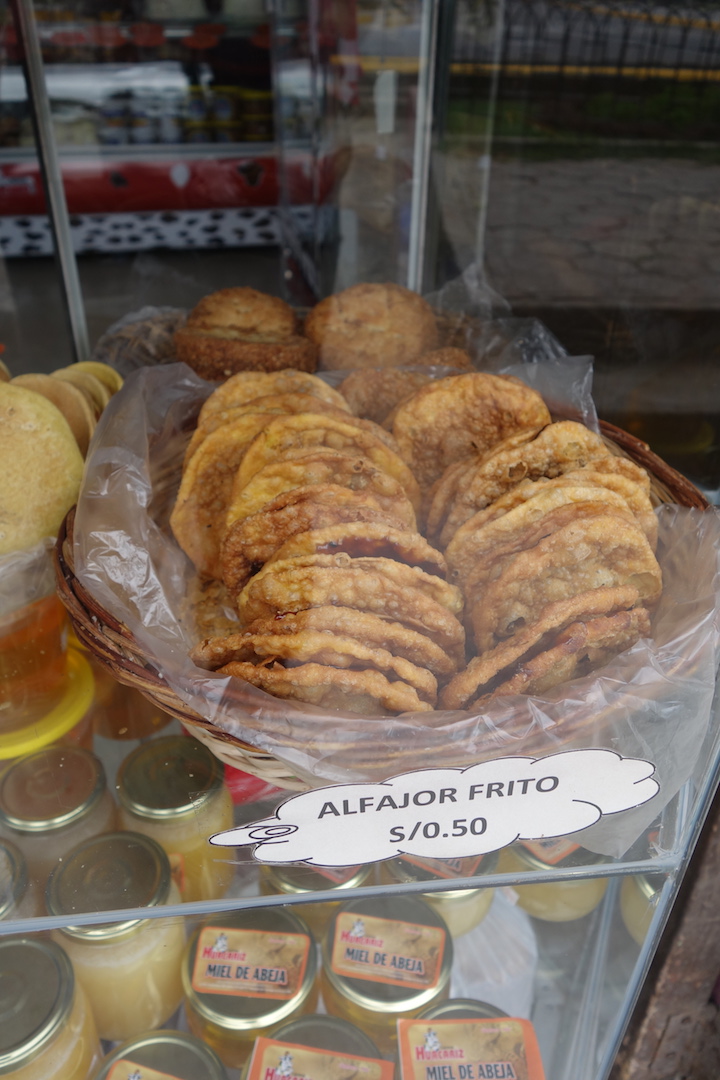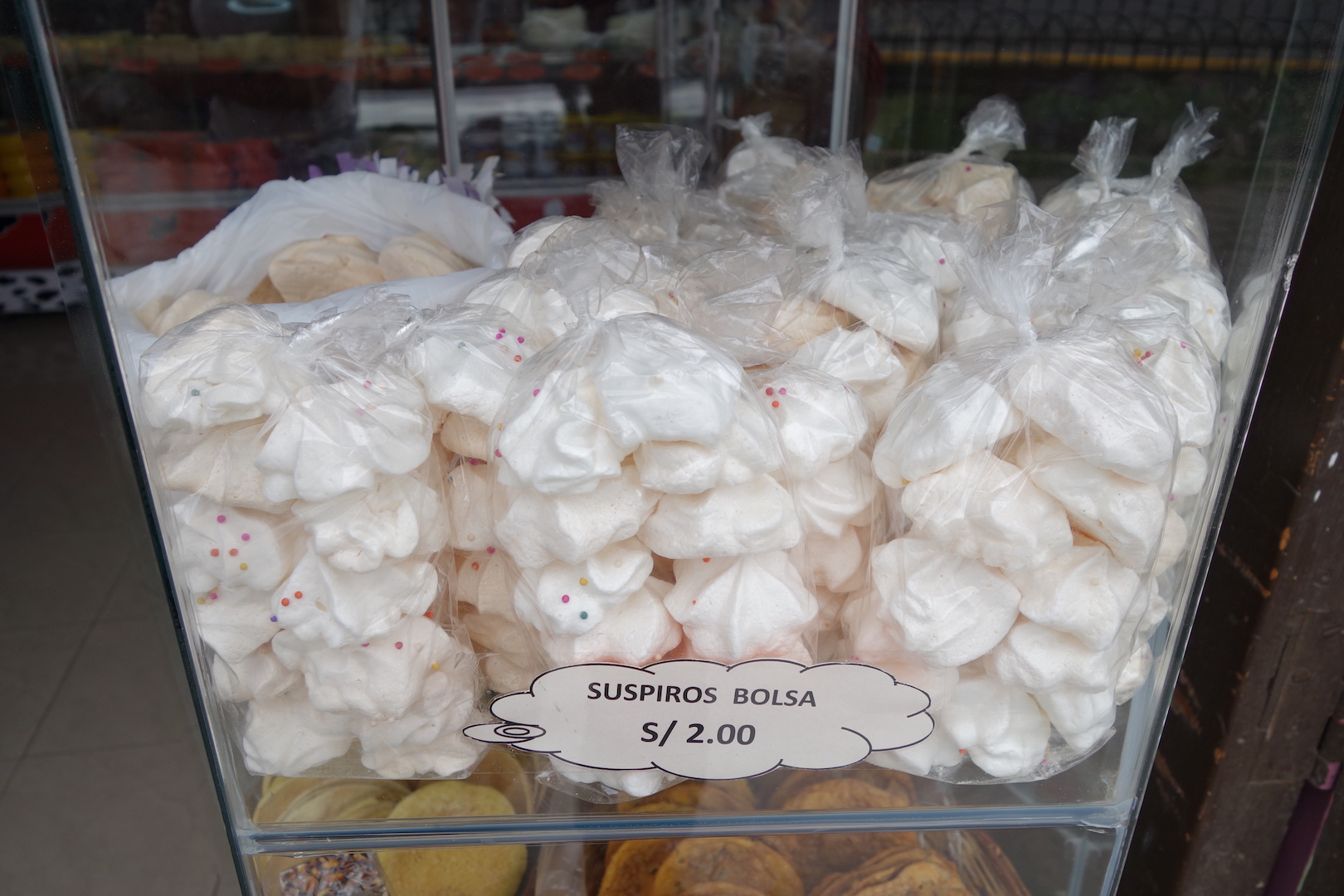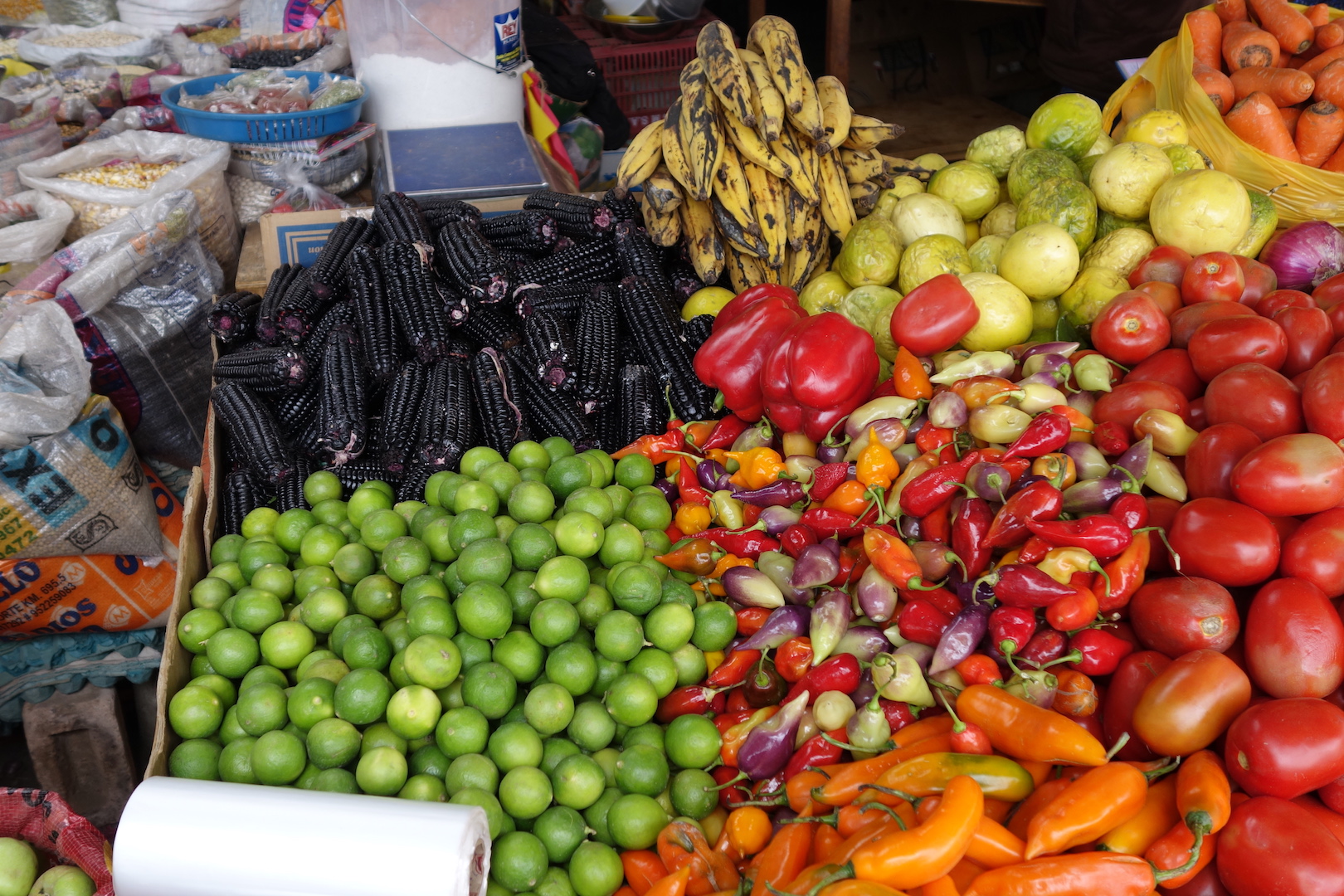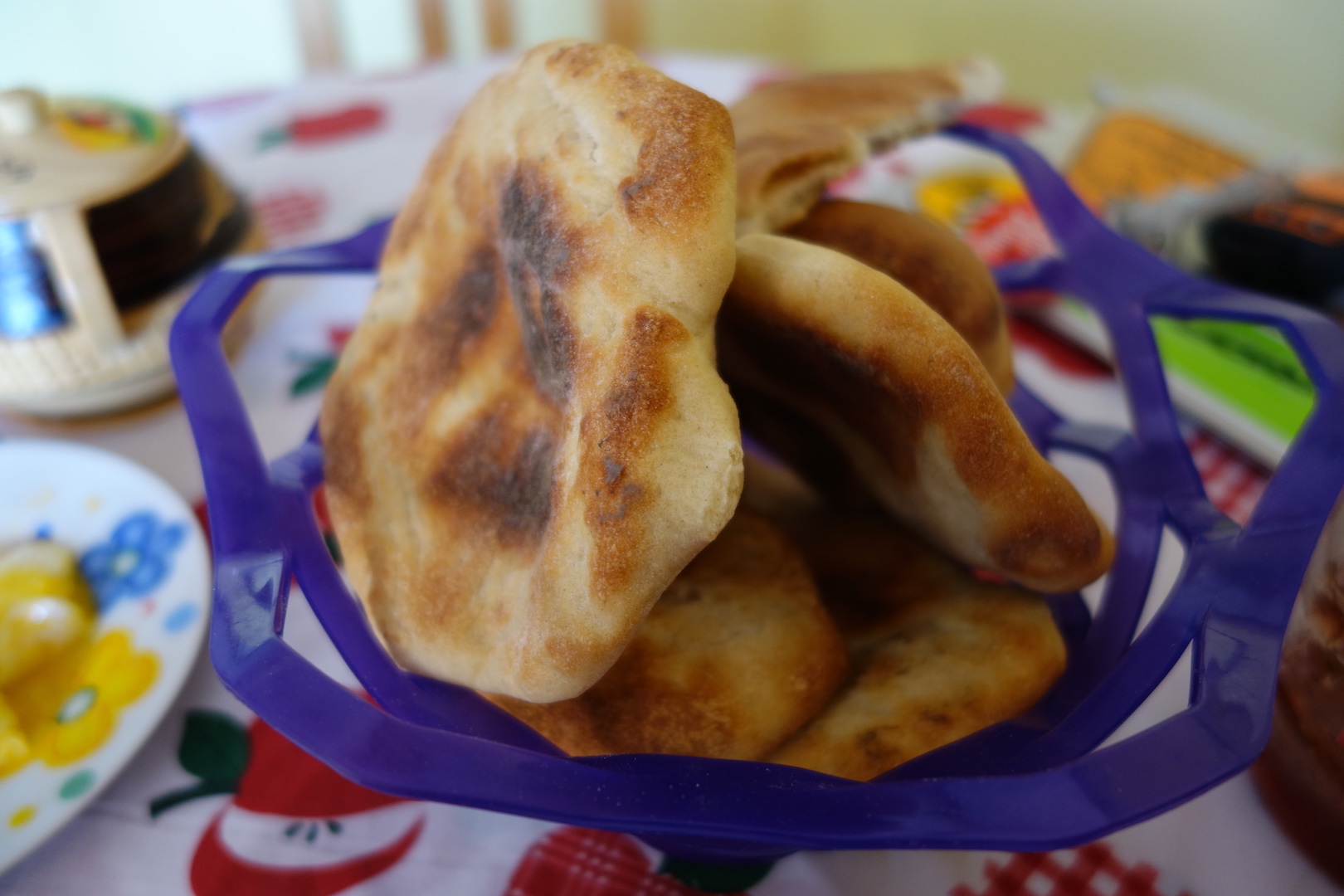 The simple pleasure of good bread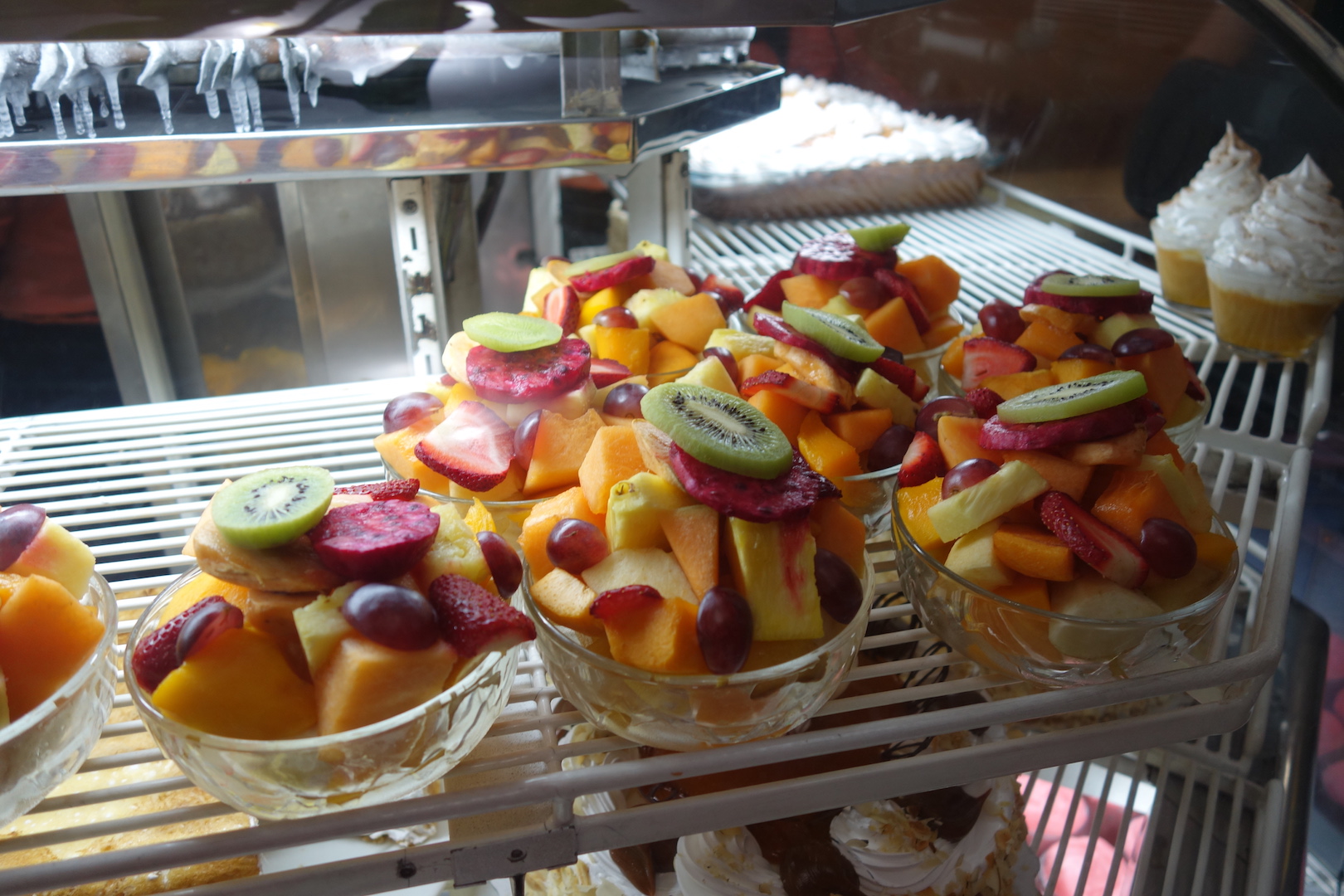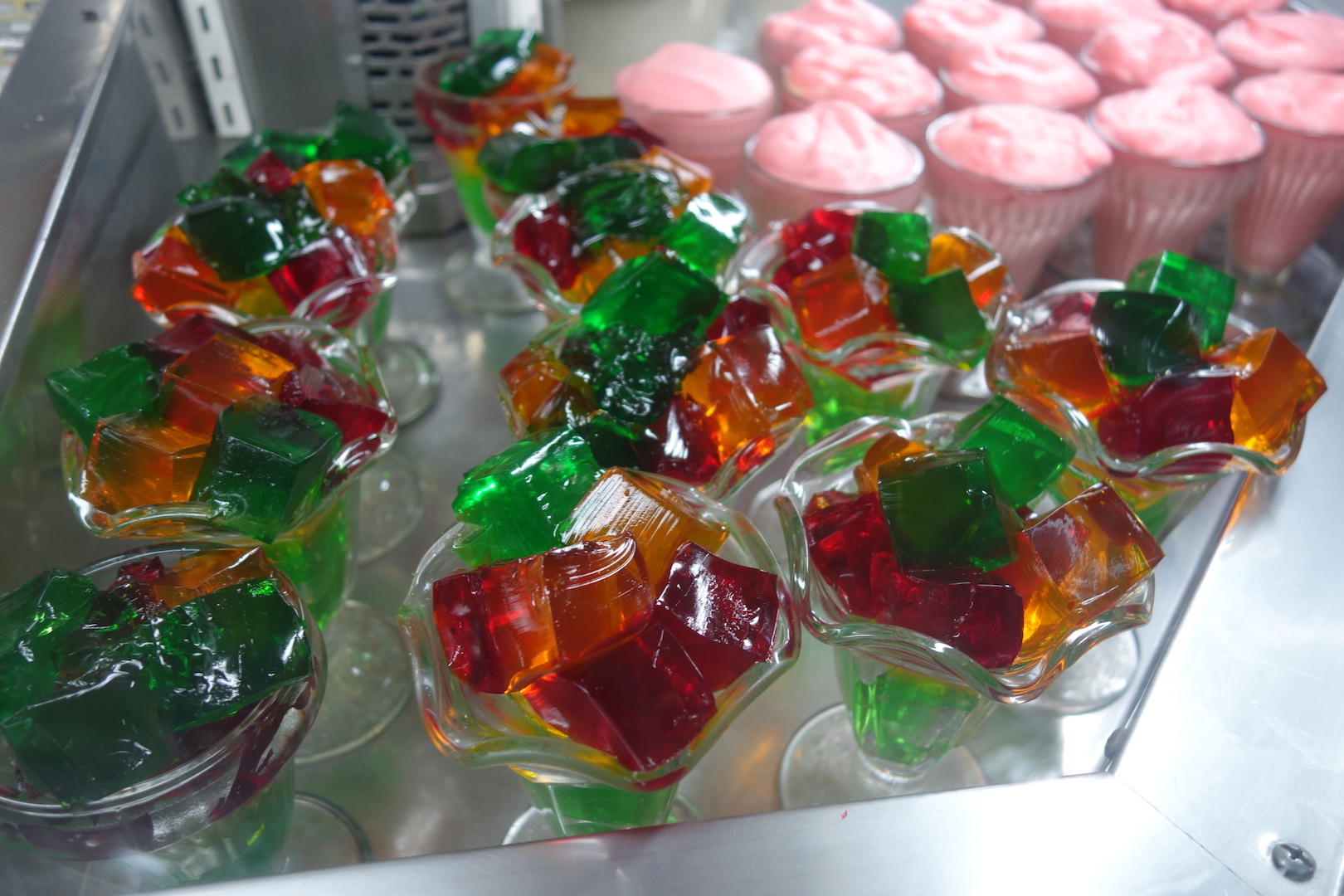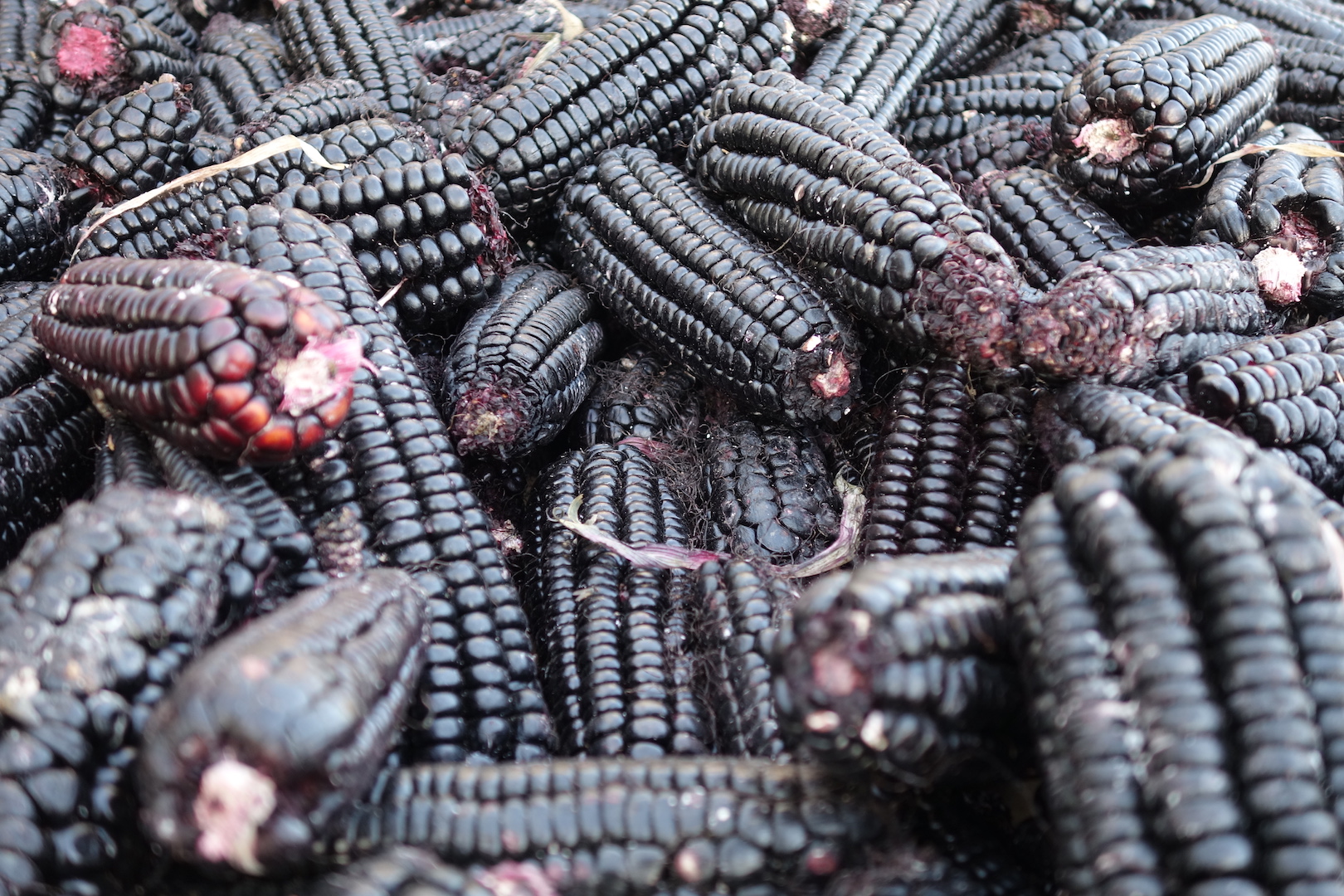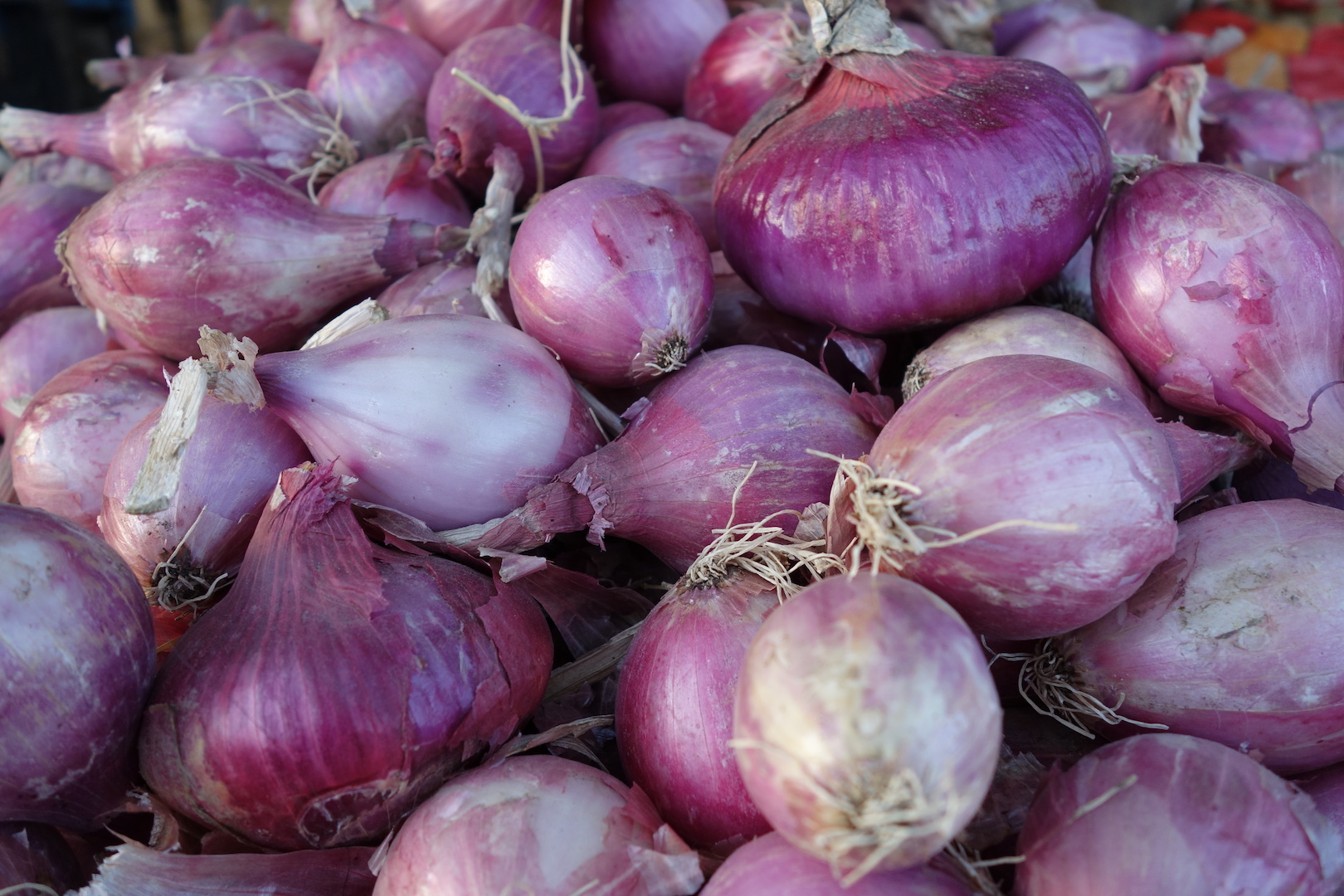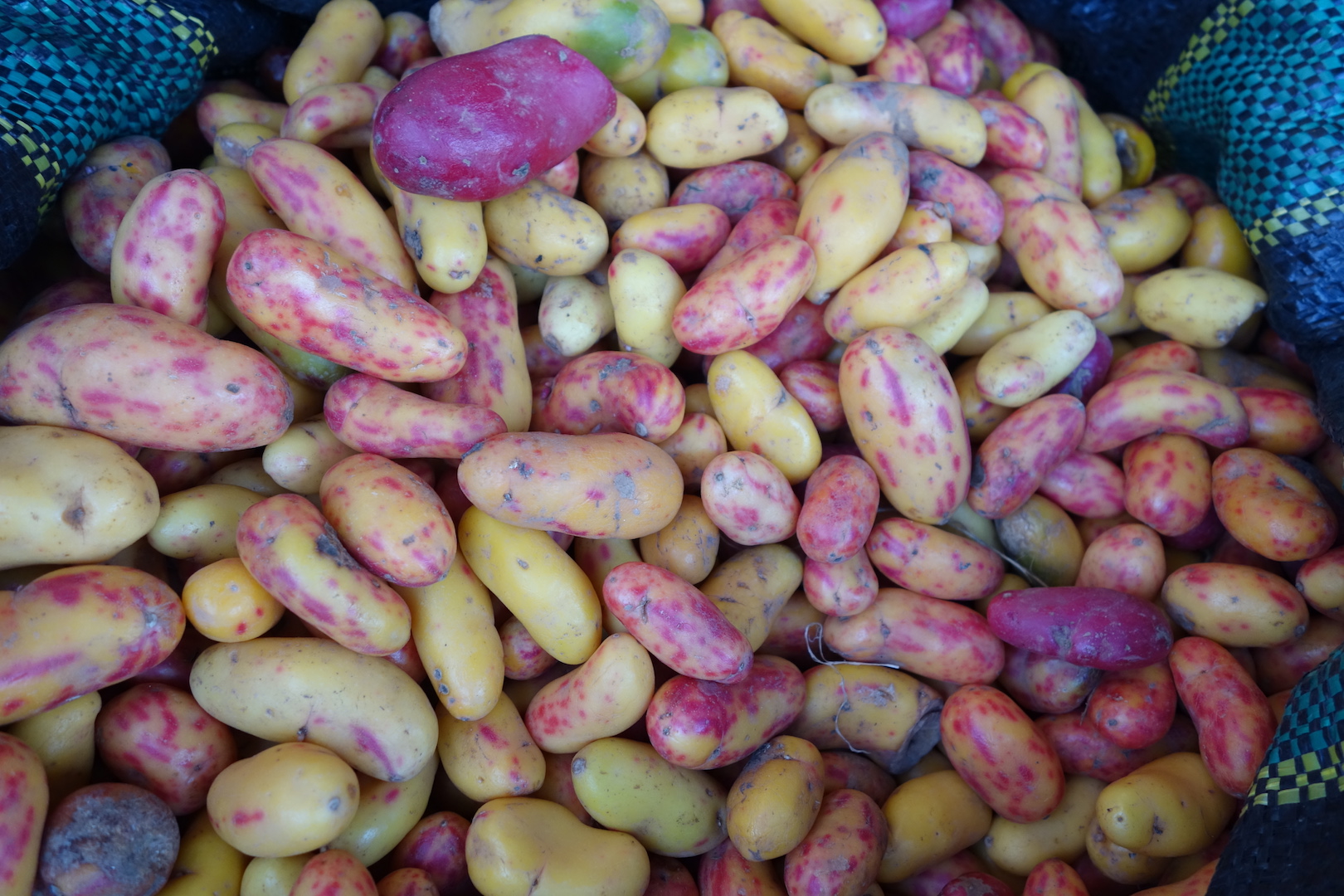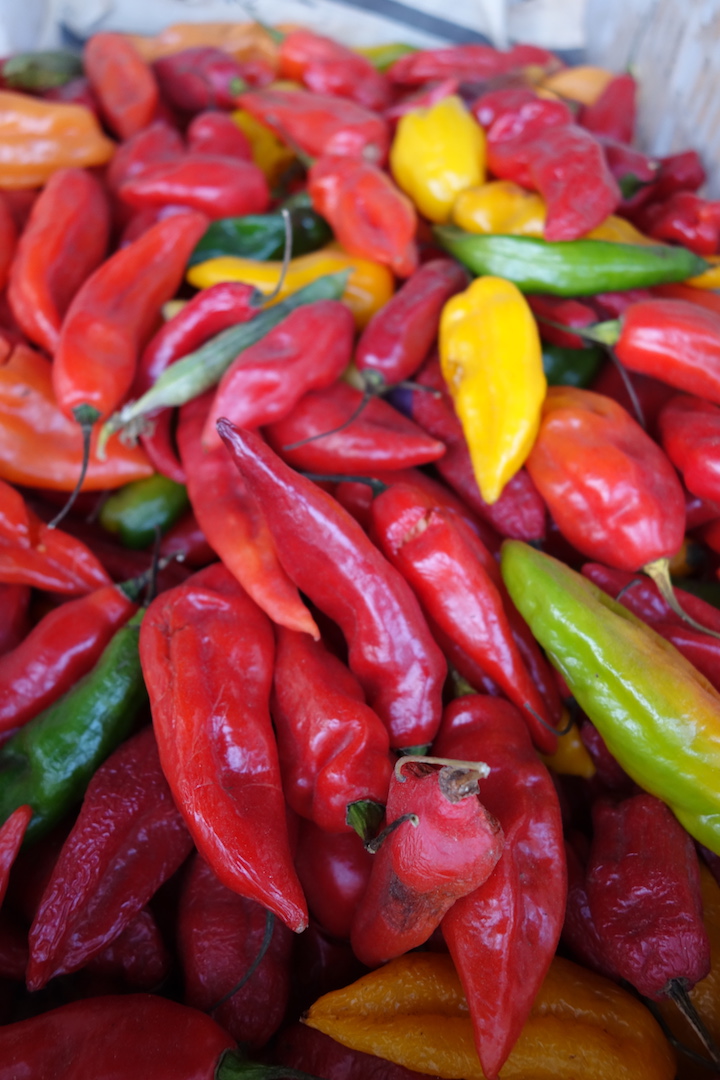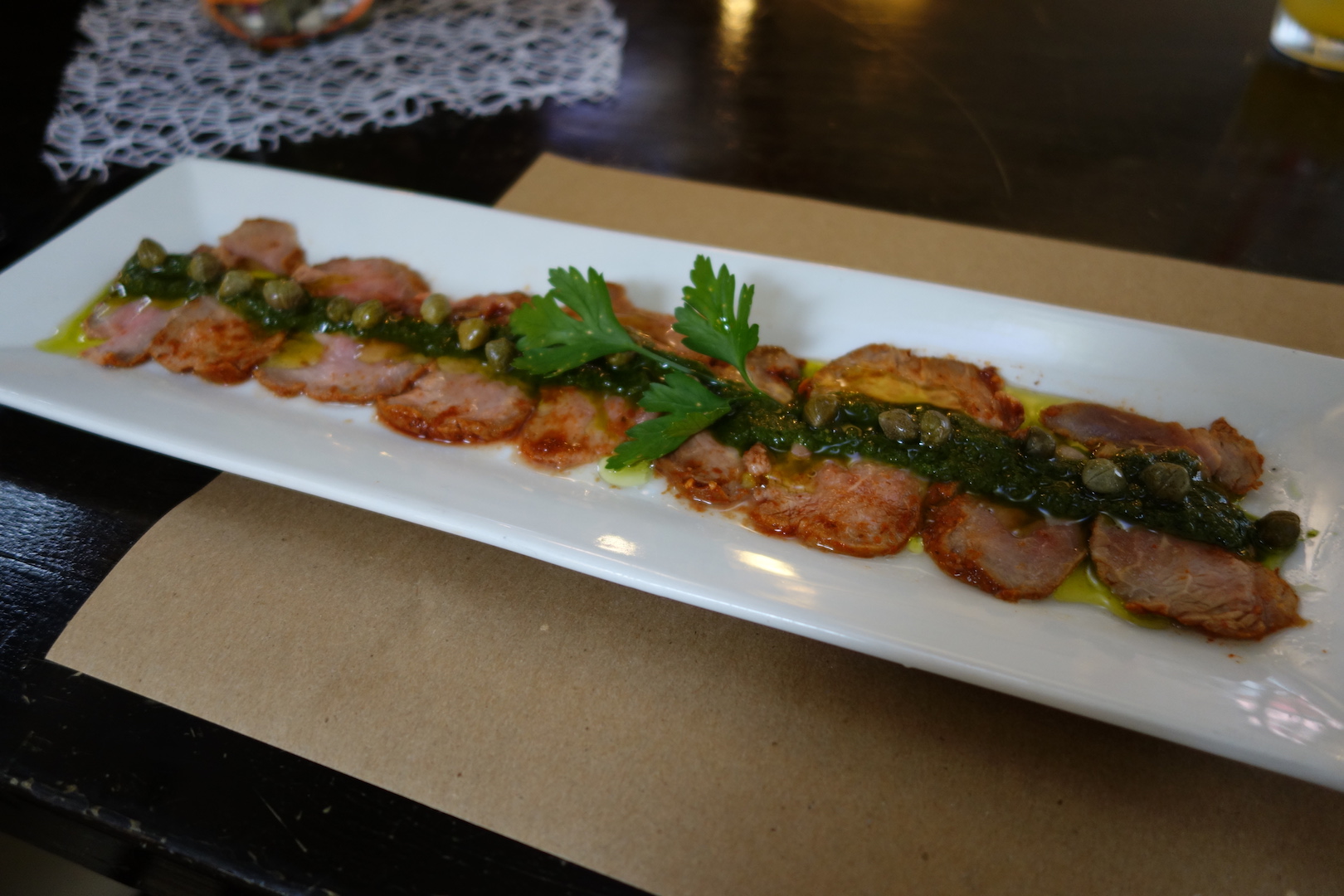 Smoked loin of Llama with a pesto dressing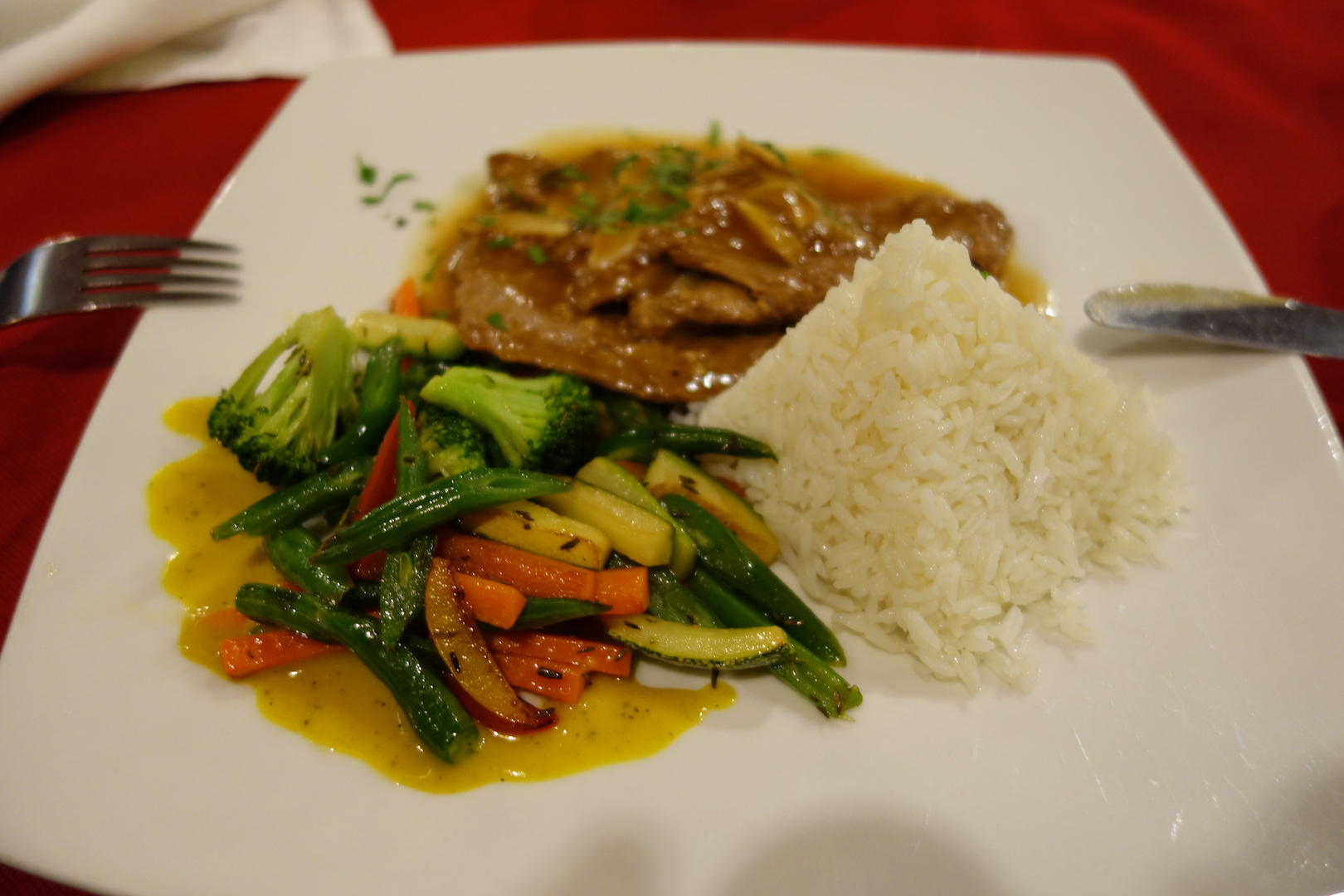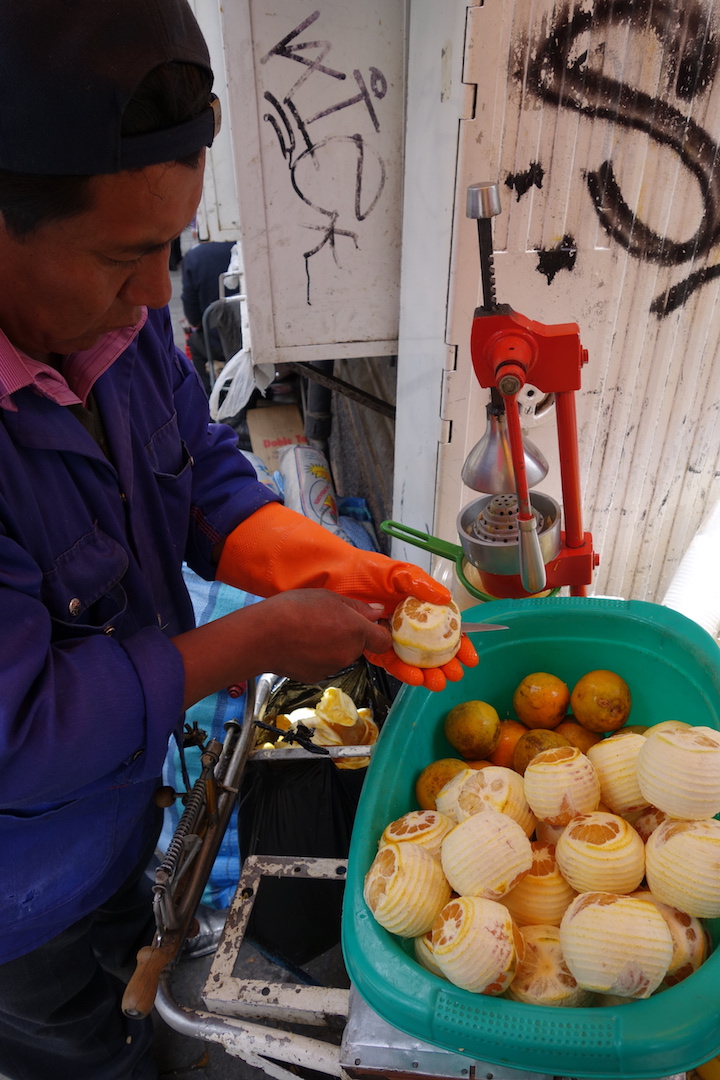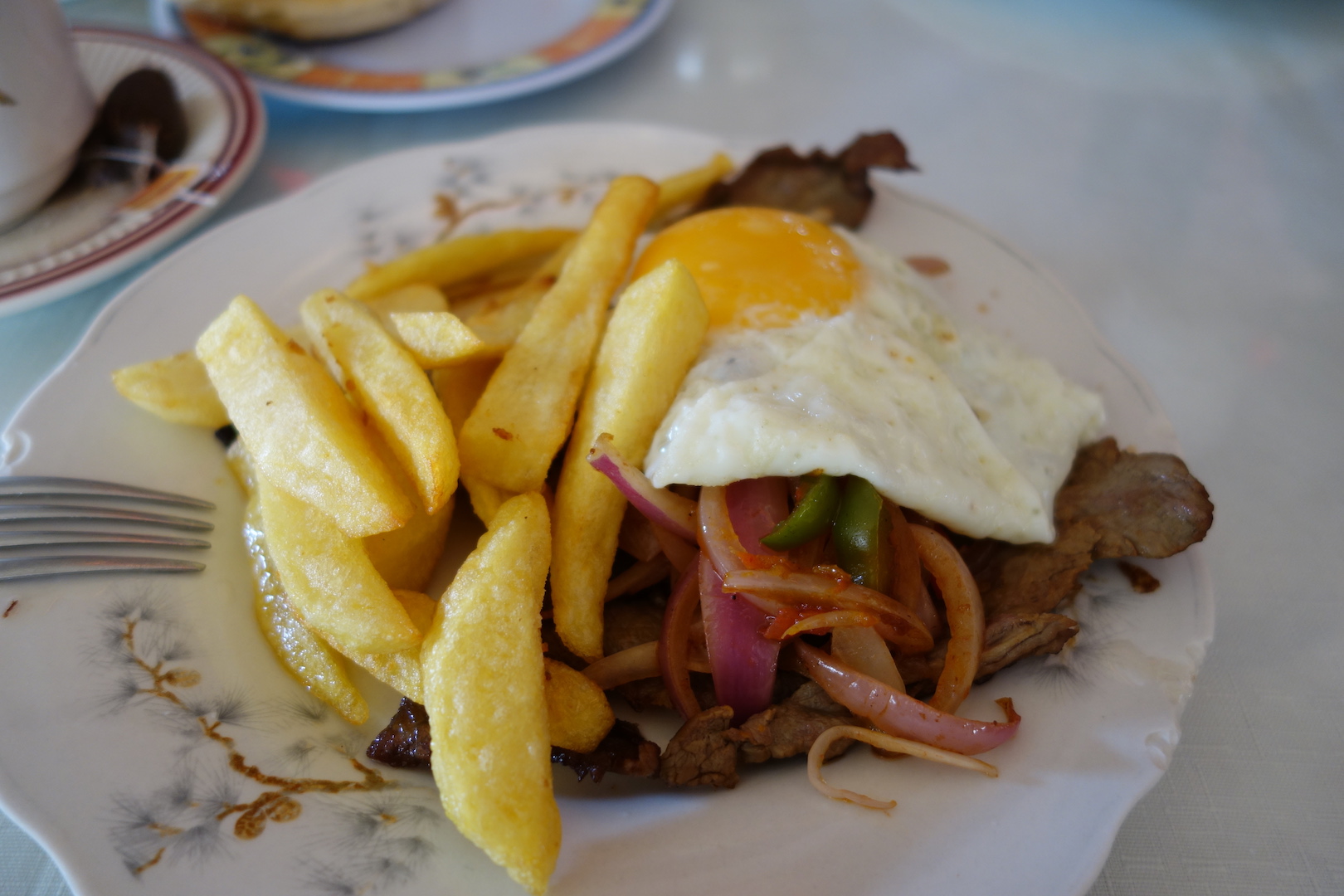 Typical Bolivian breakfast #1
Steak chips and a runny egg. Delicious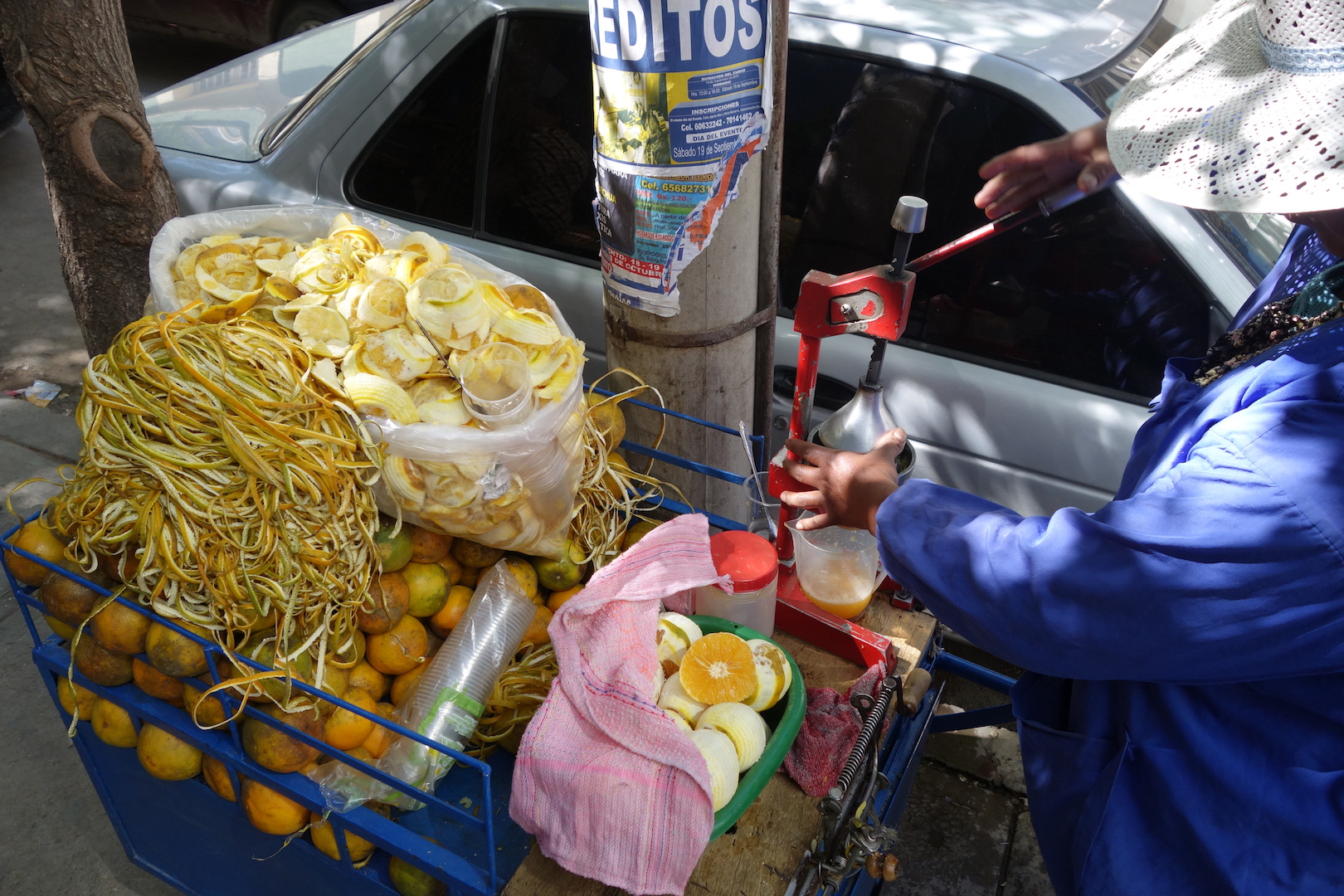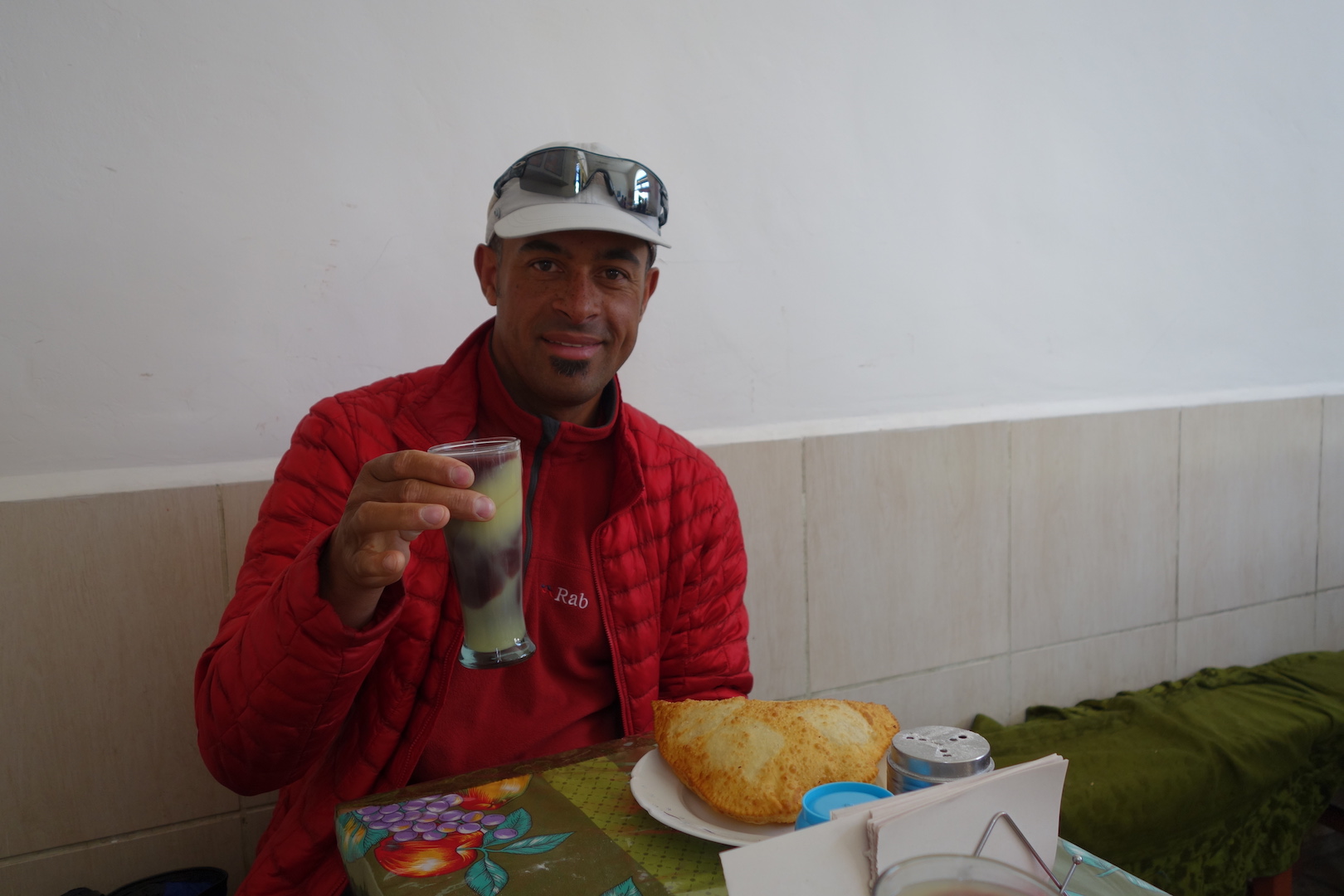 Typical Bolivian breakfast #2 a warm sweet corn drink and a fried pastry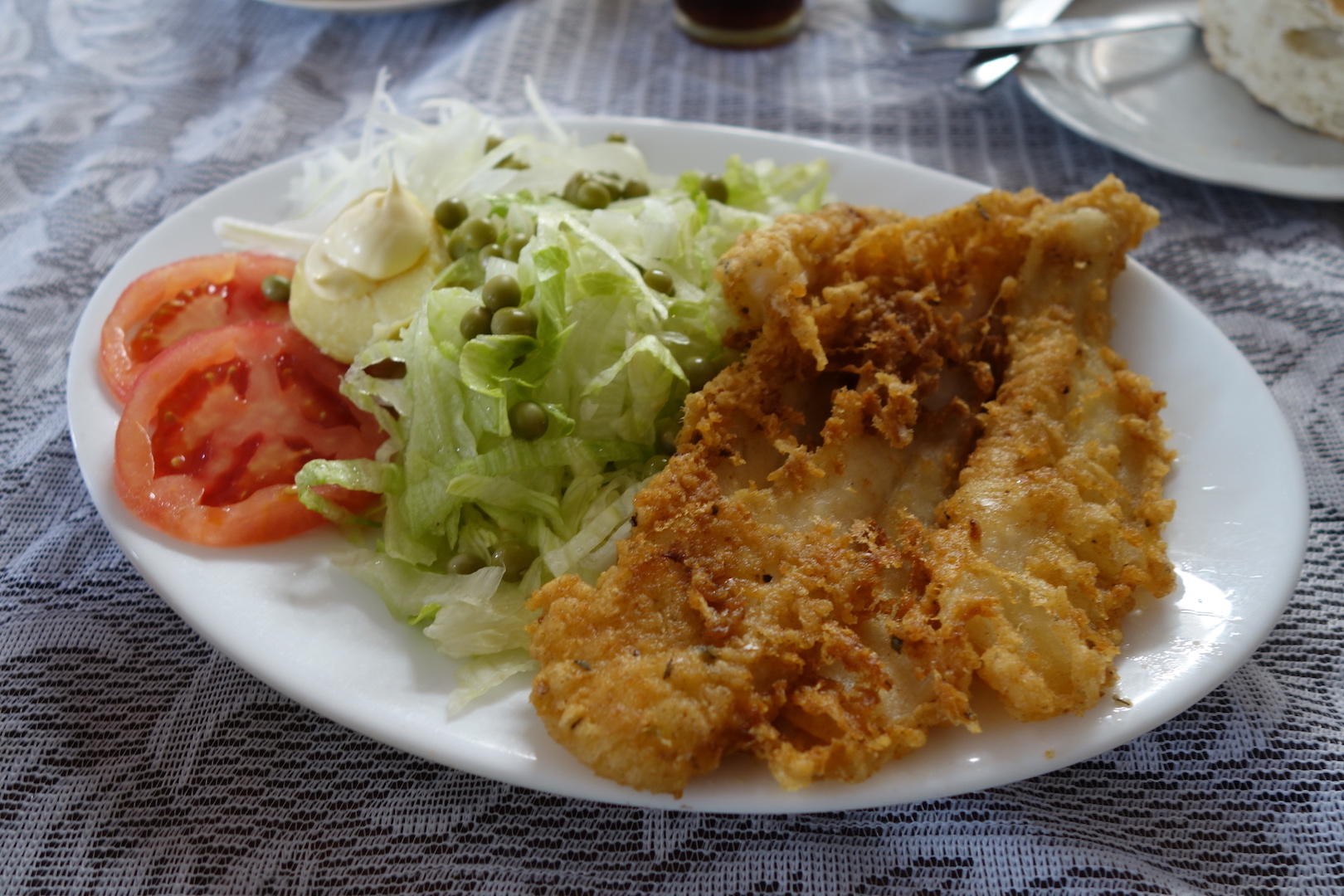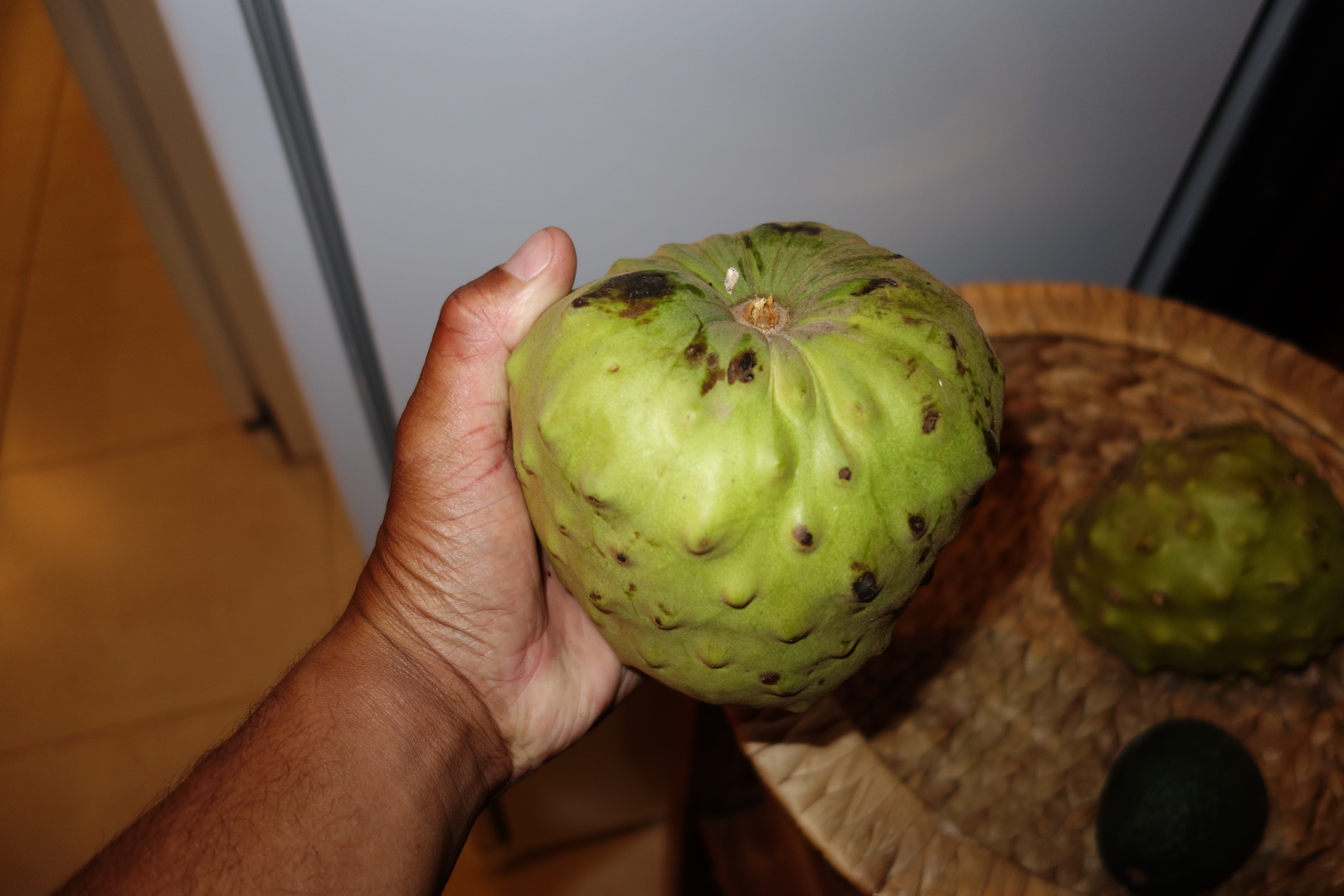 A Chirimoya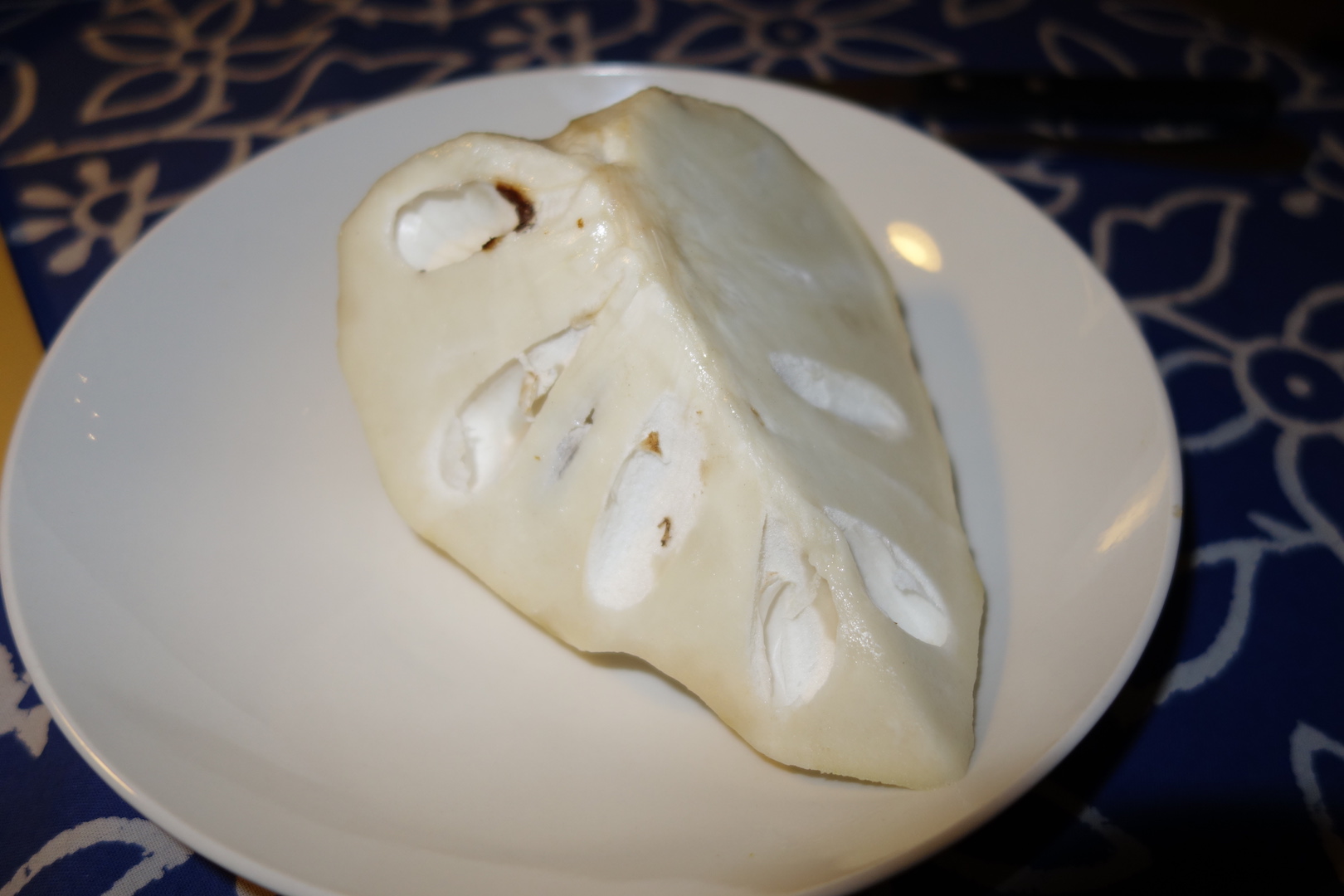 It has a tangy vanilla, apple flavour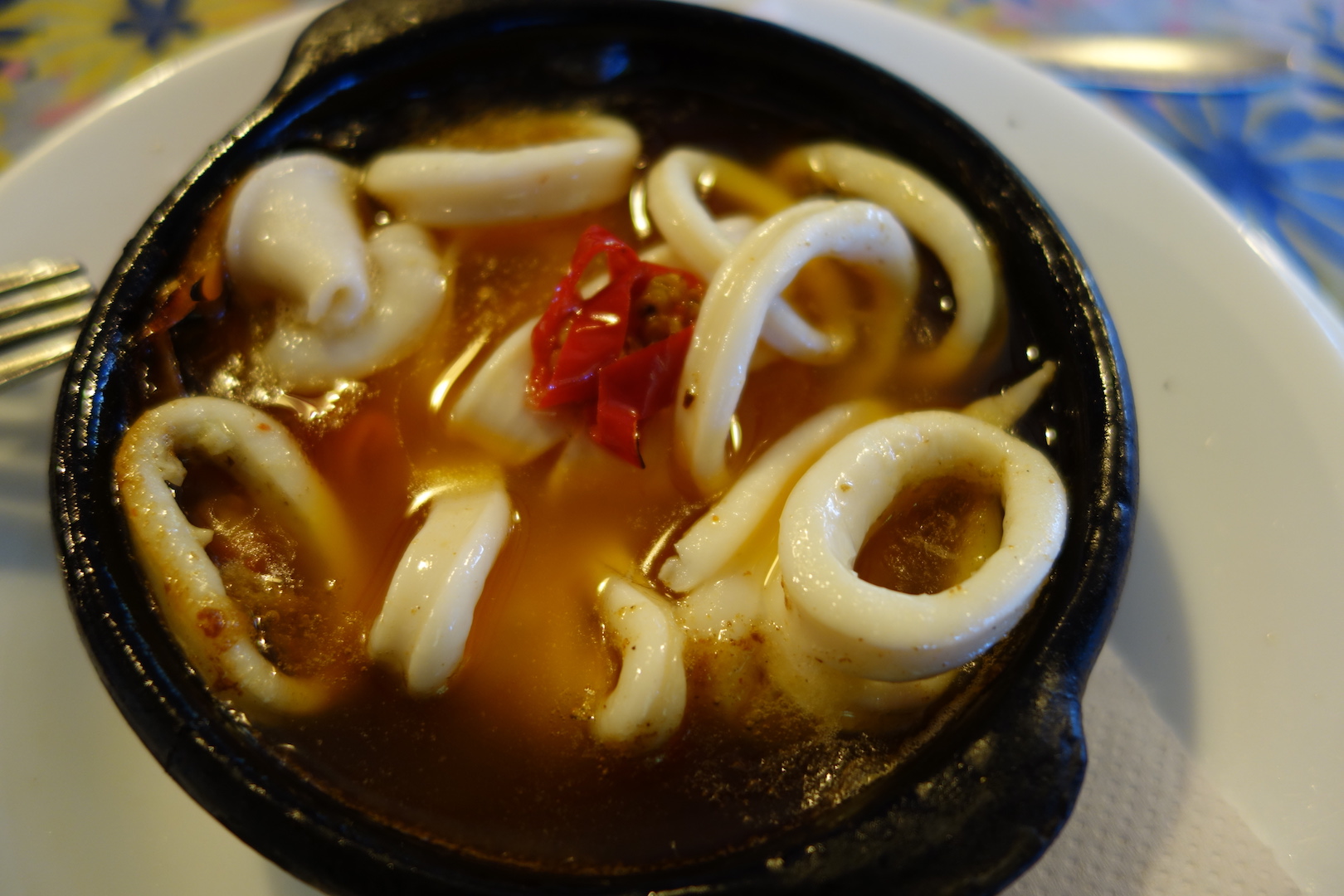 Chile has a lot of fantastic seafood. Given the length of their coastline, its hardly surprising really.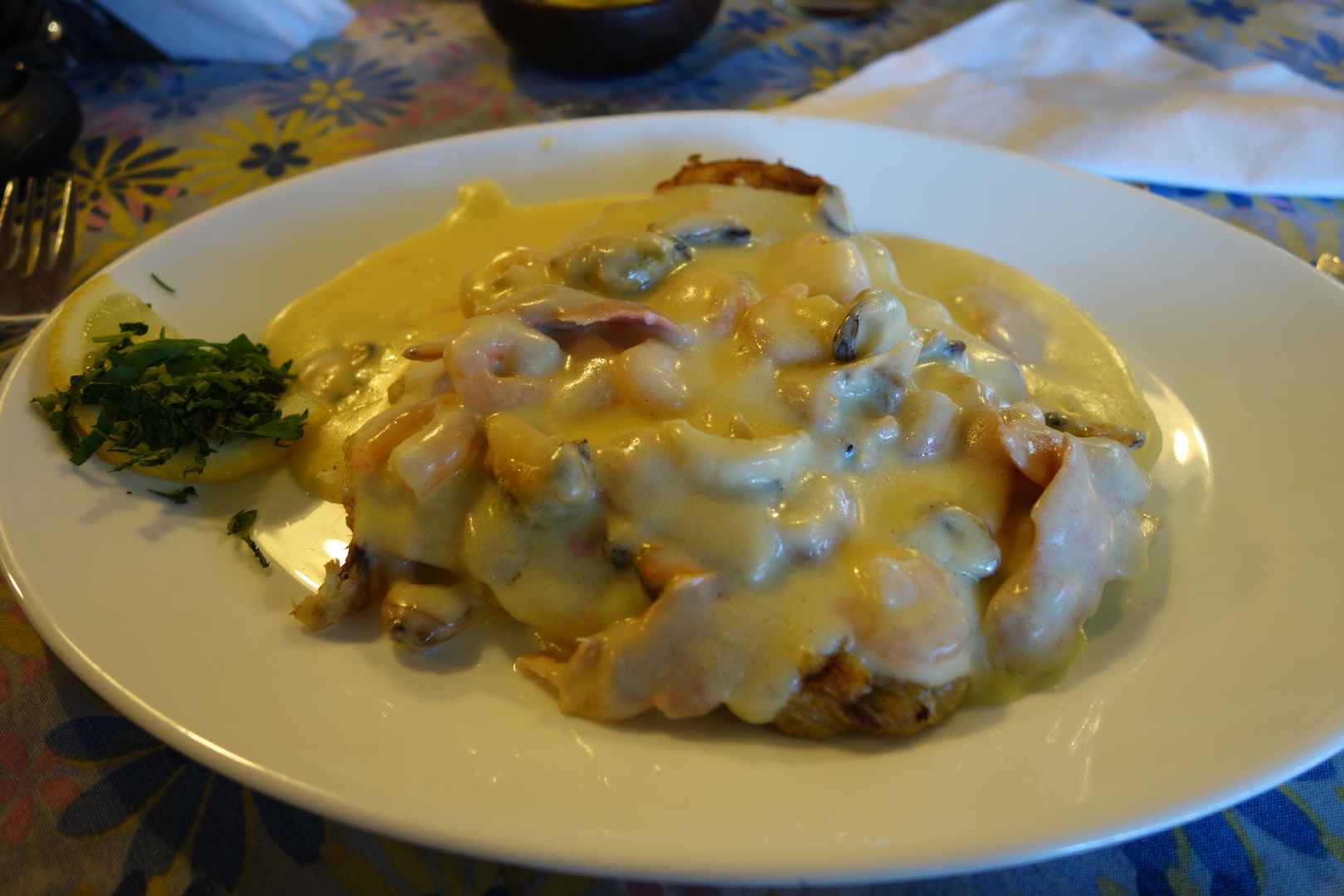 Fillet steak served with a seafood cream sauce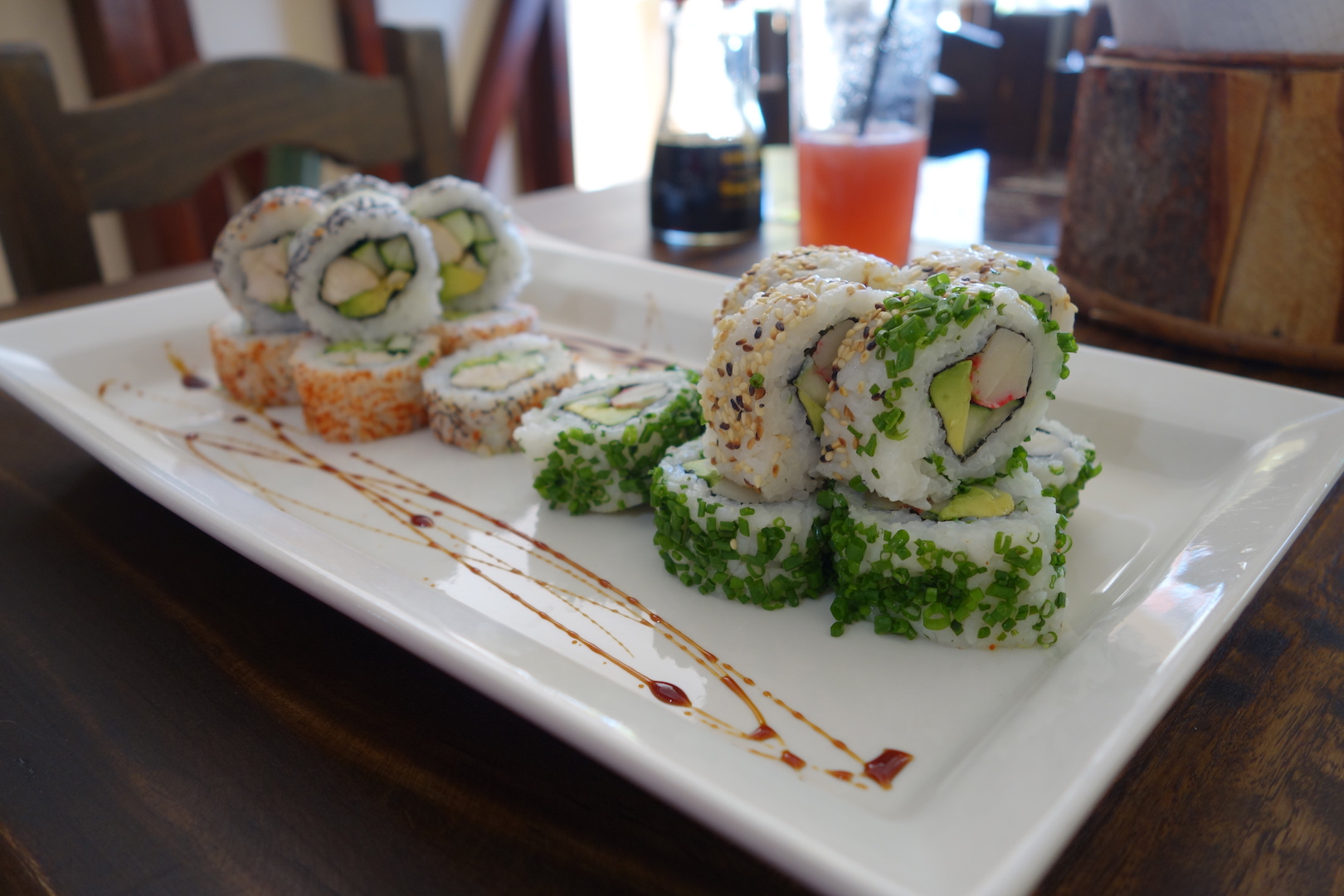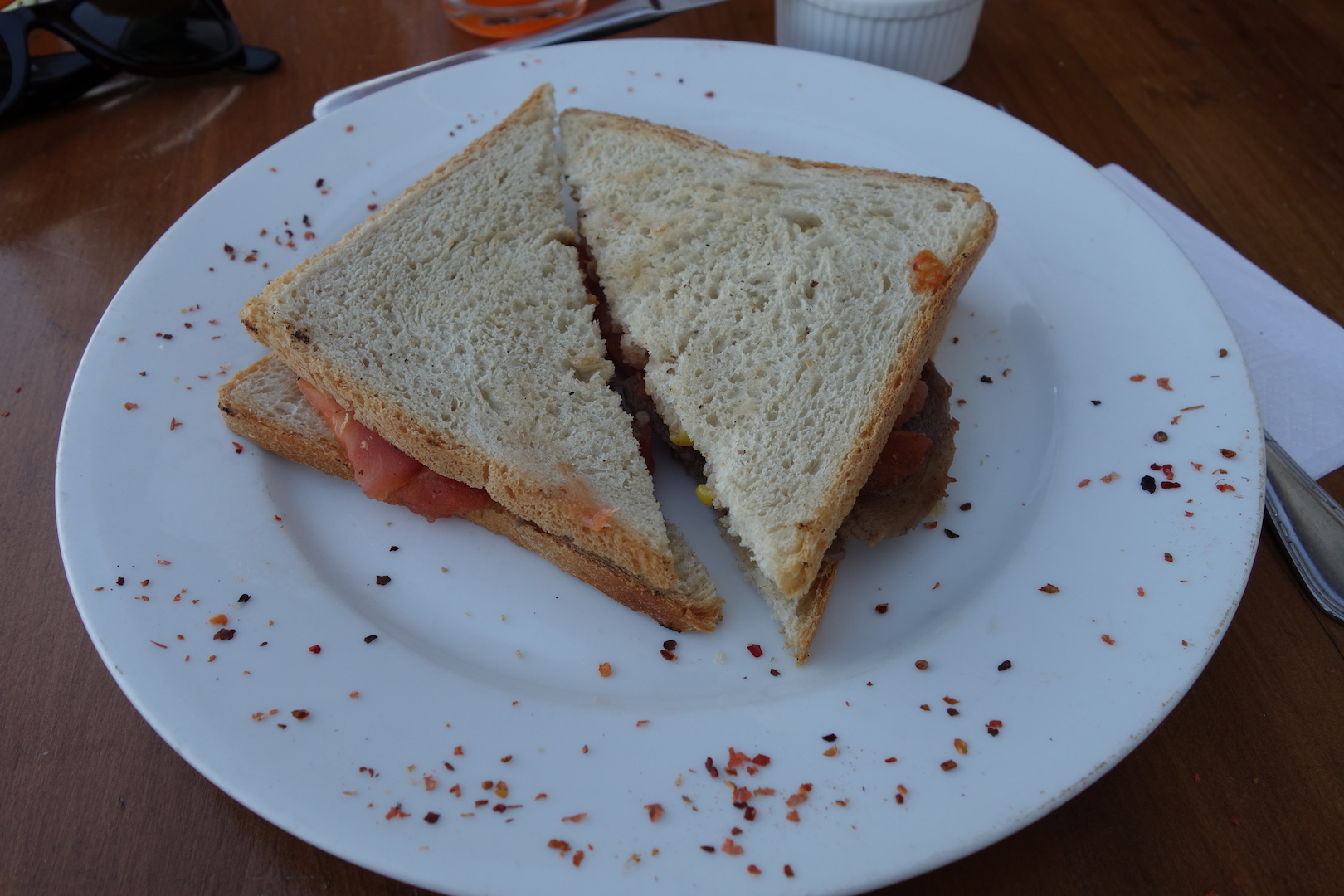 Just a sandwich...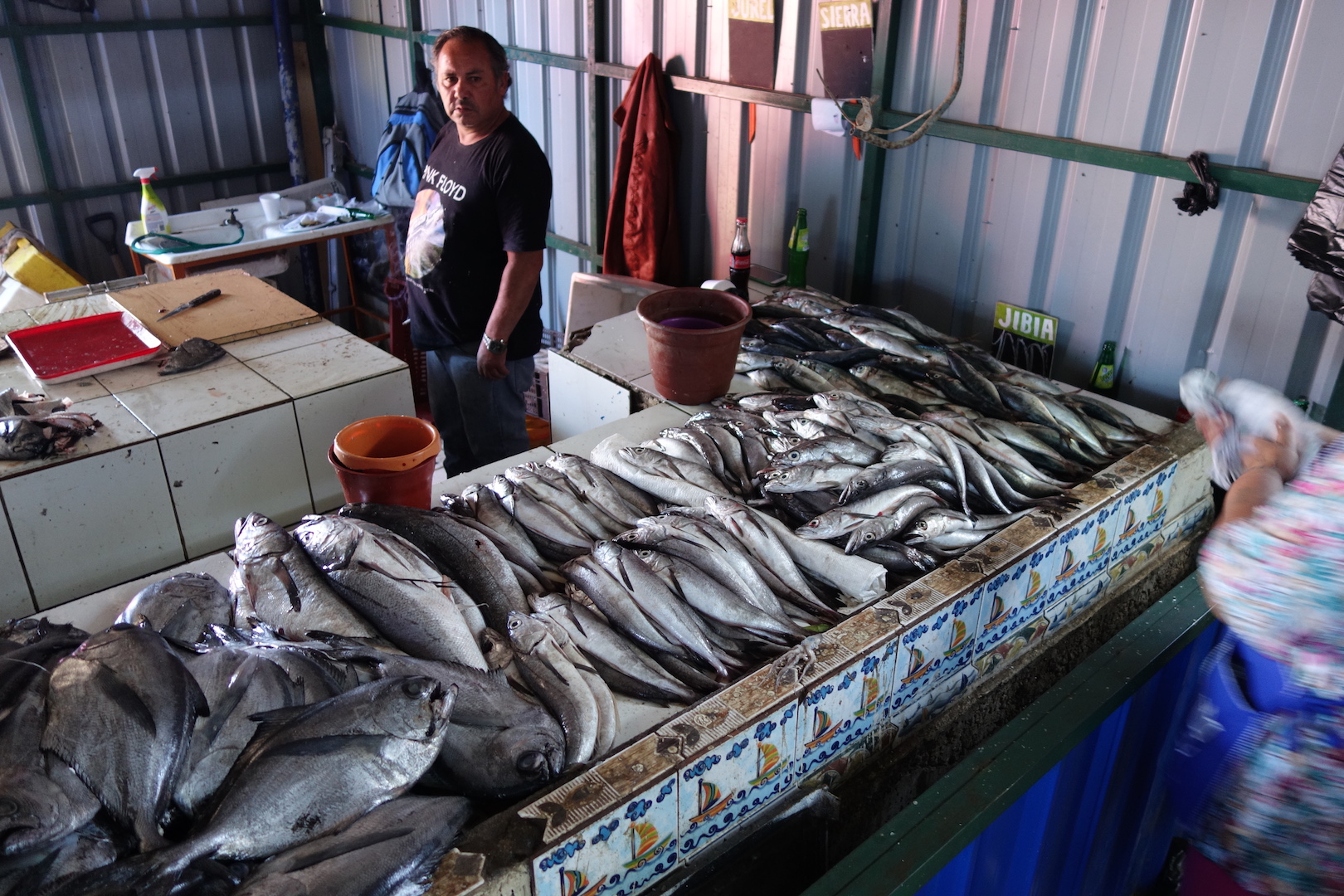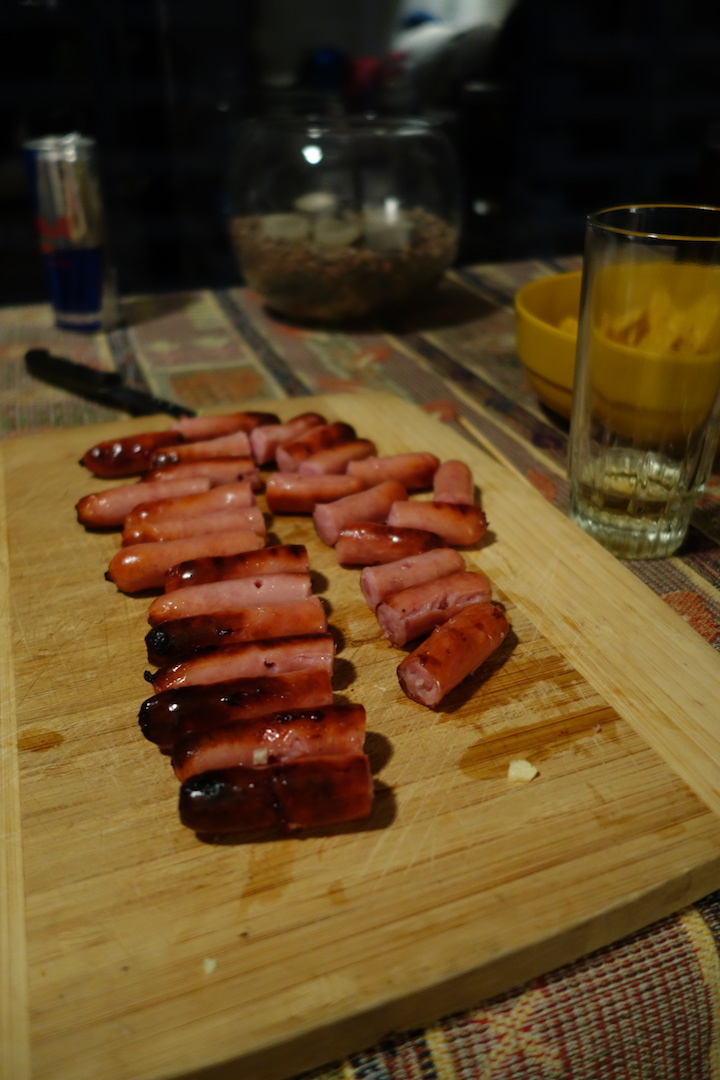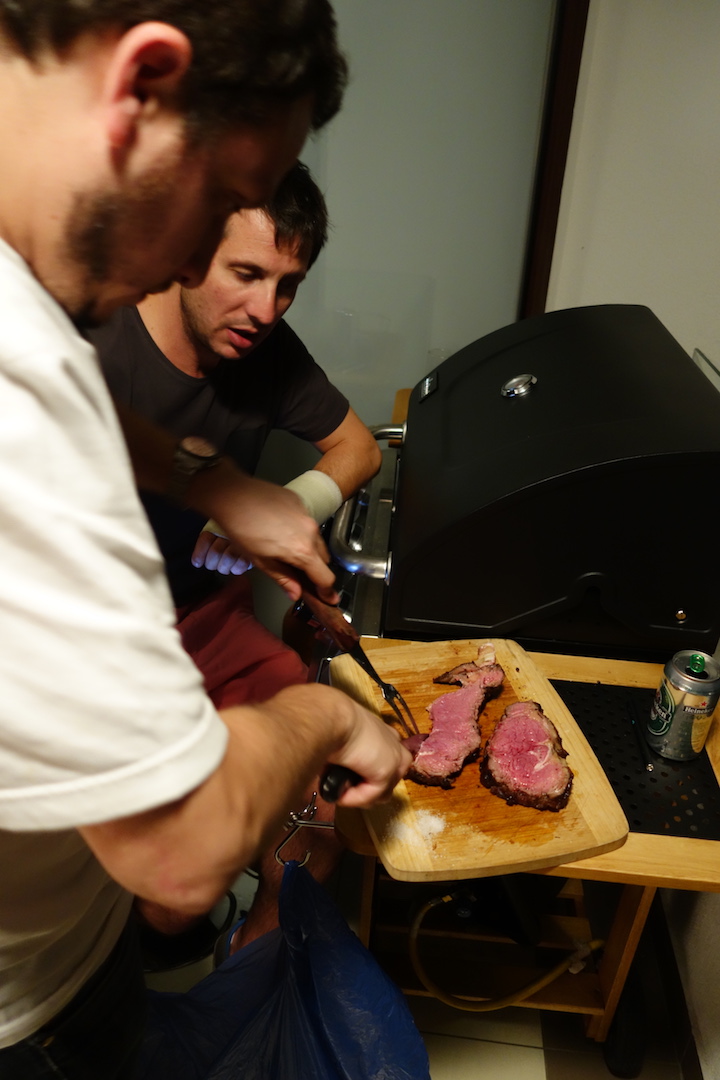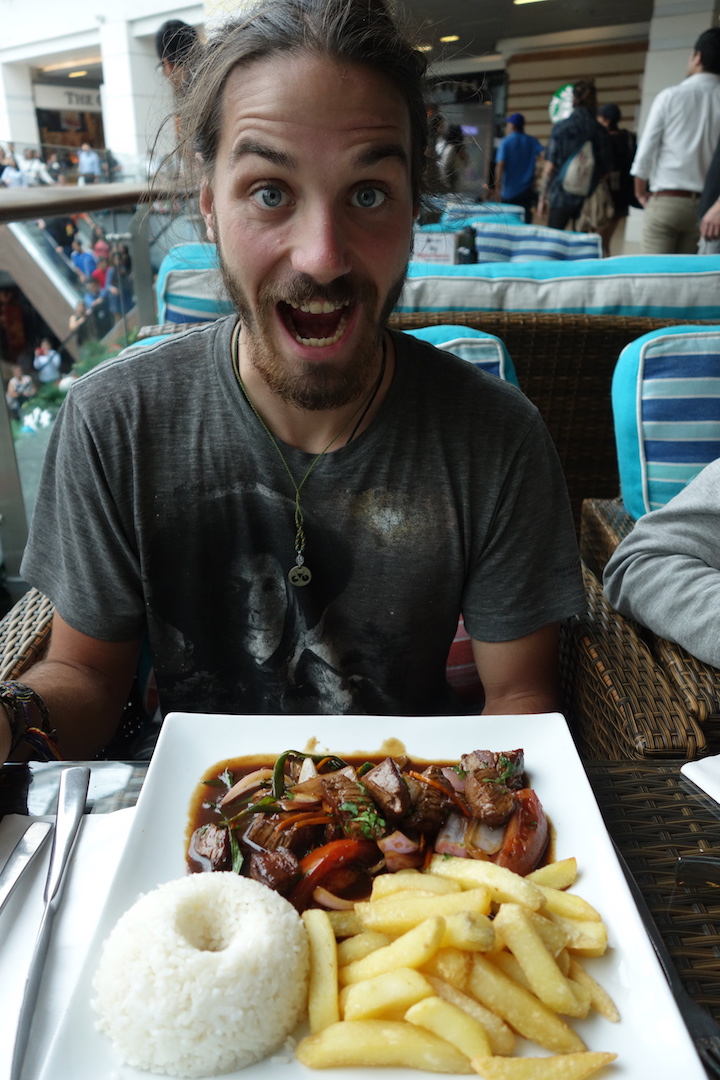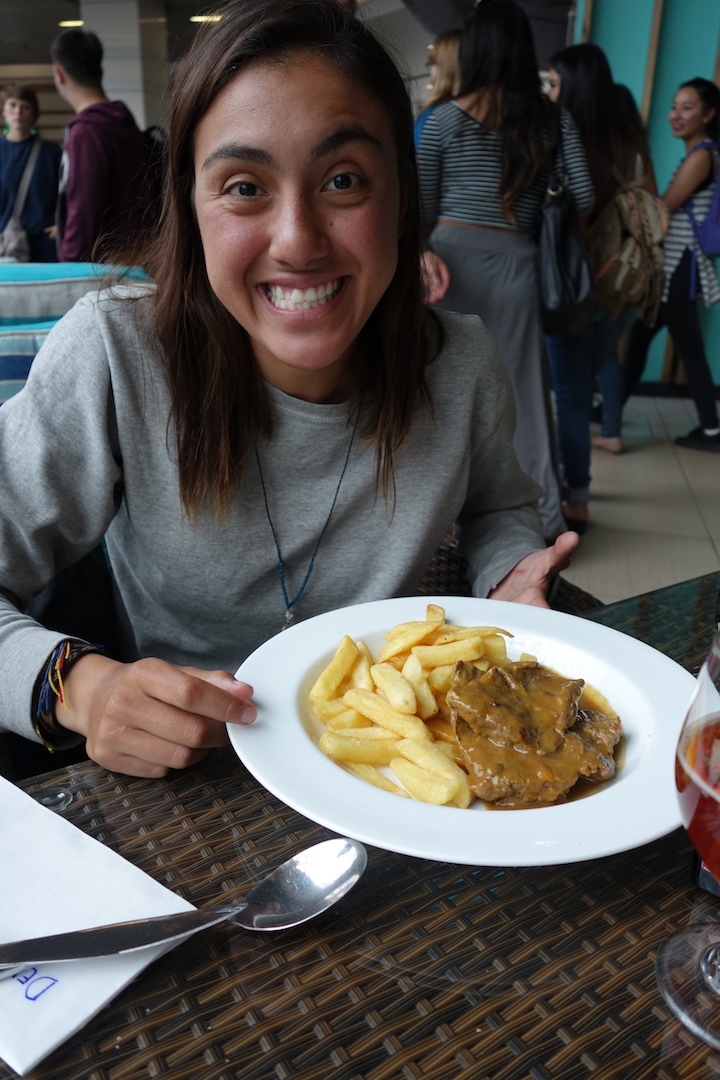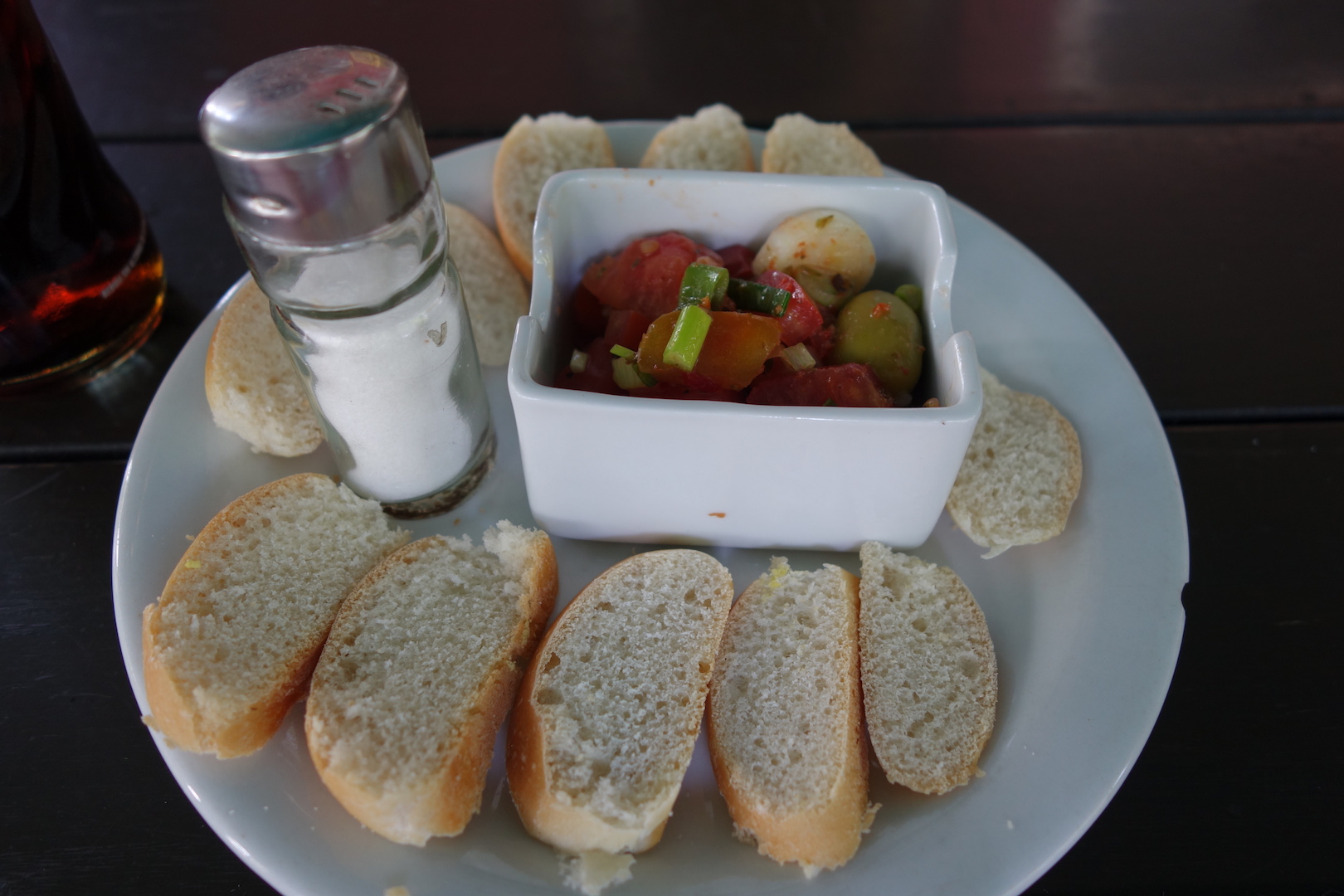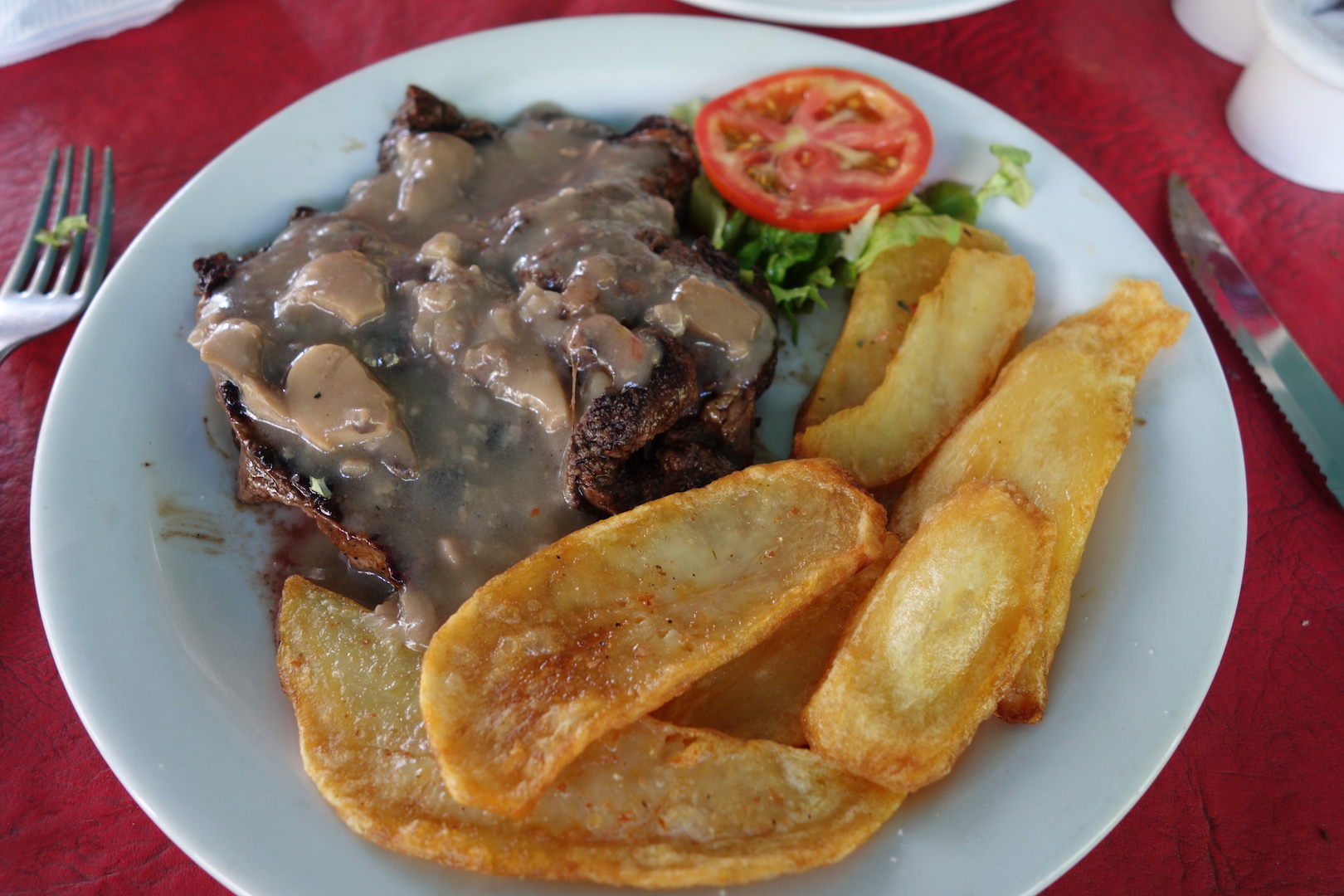 My first Argentine steak. In Mendoza
Was immediately sent back because I though the meat was bad. It turns out the Mushroom sauce was also made with wine, which I really could not stand the taste of.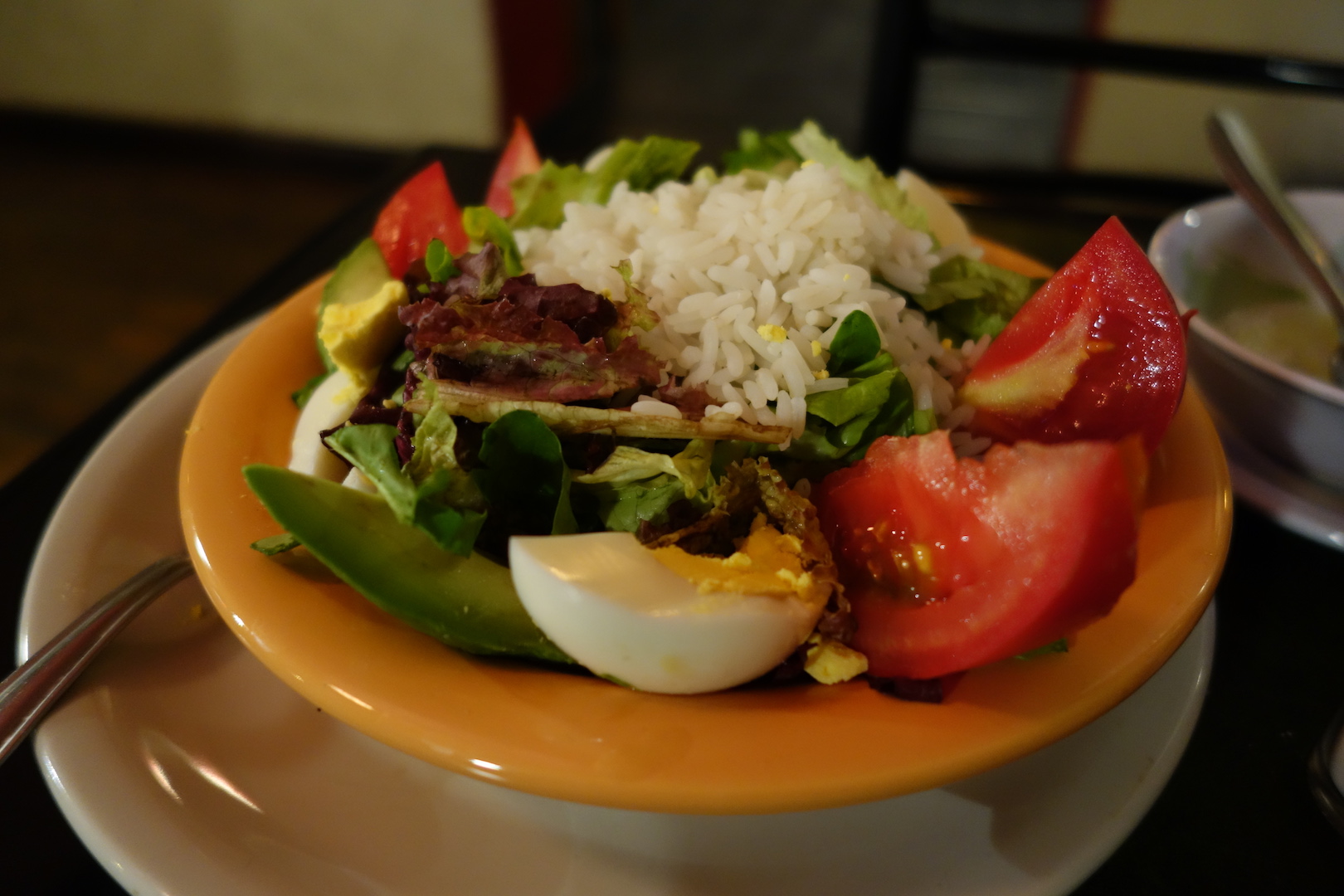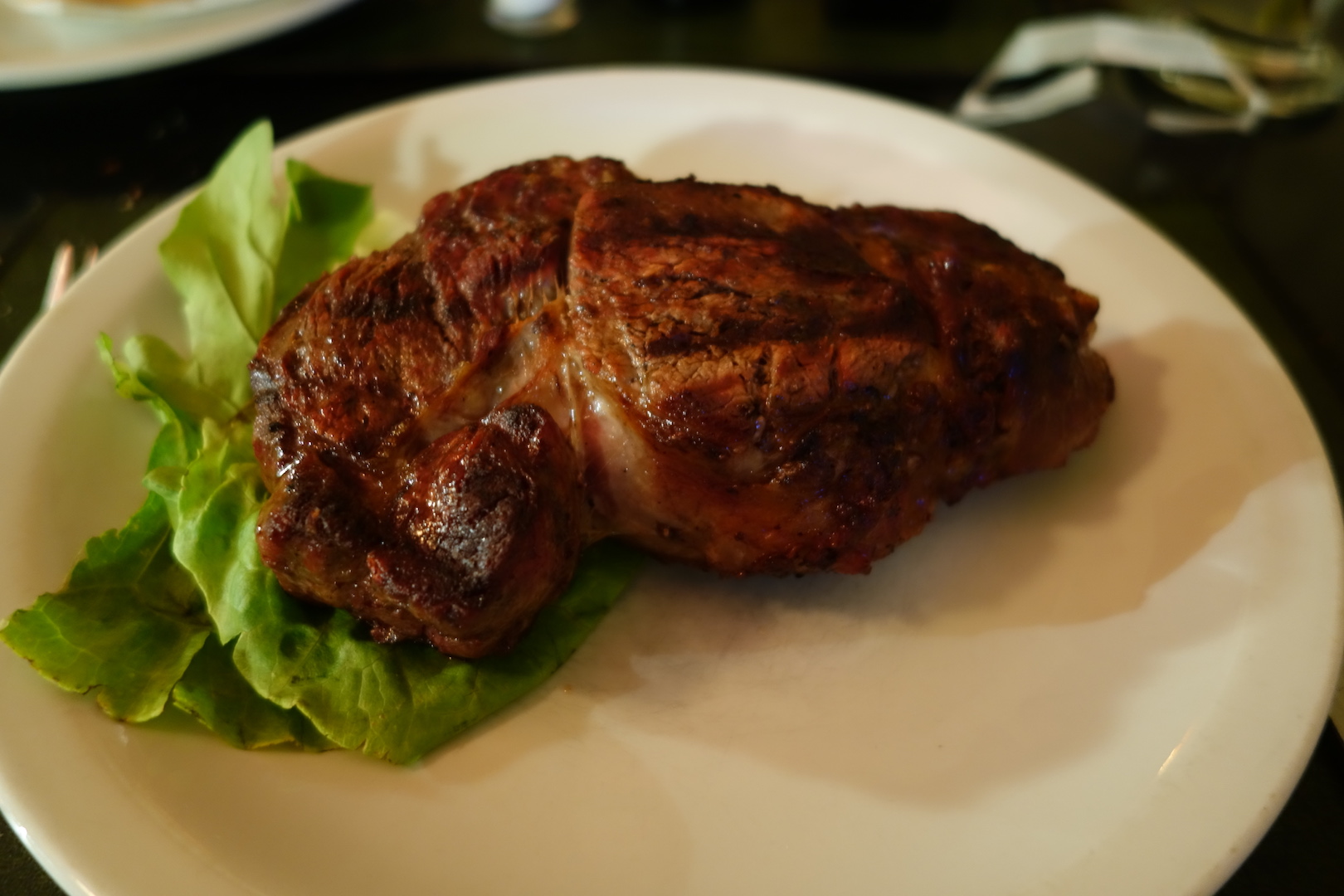 And the second which was infinitely better!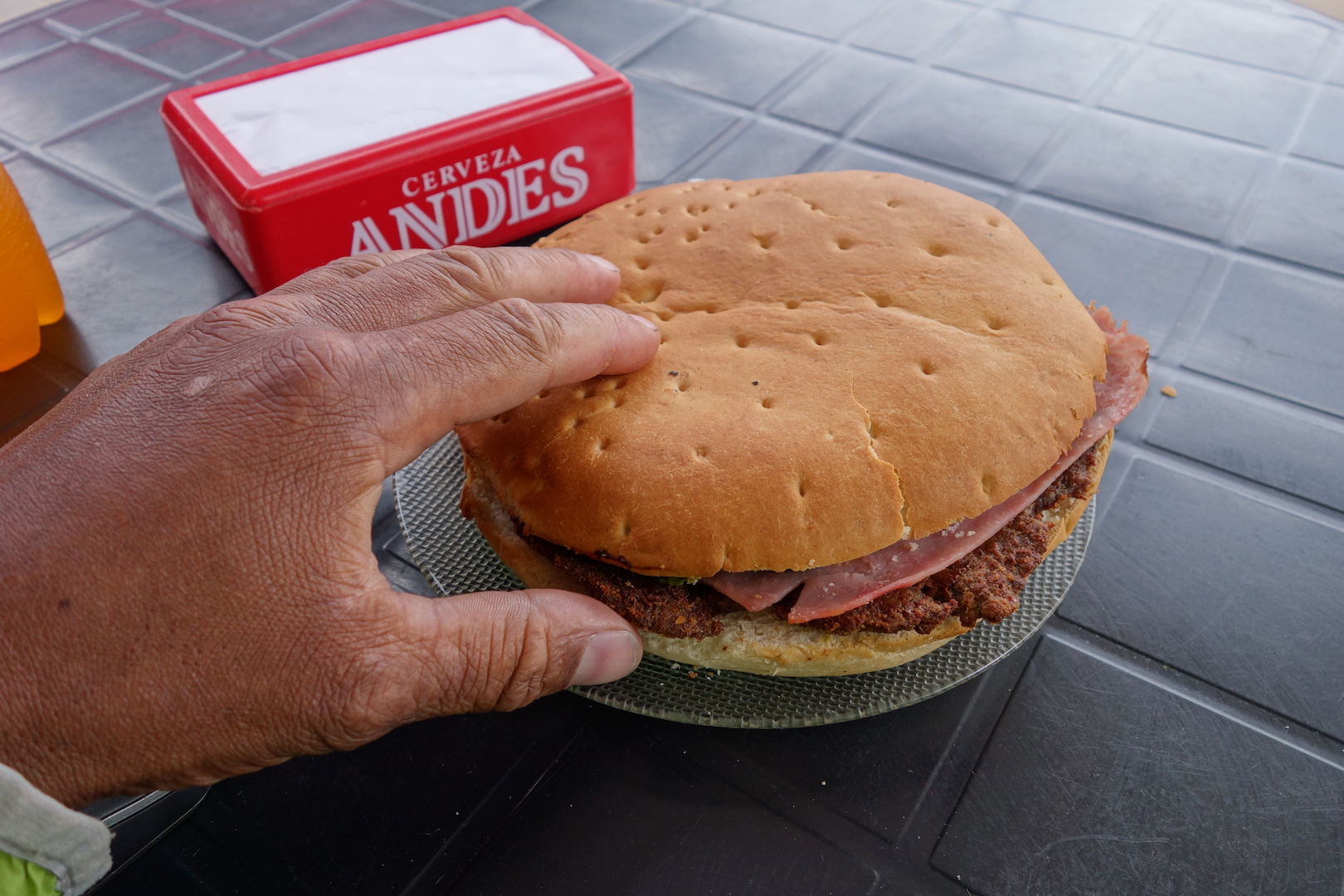 A small roadside burger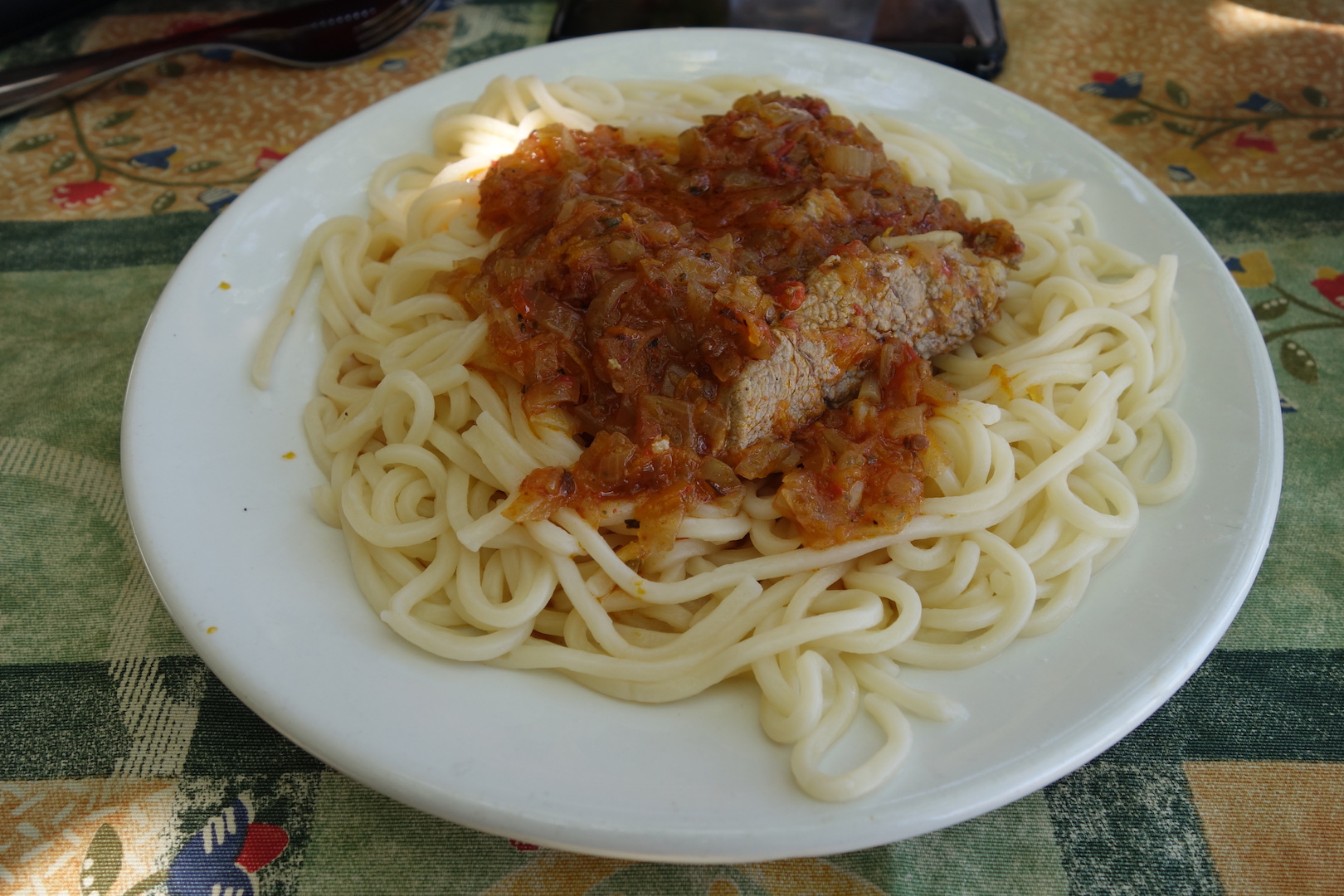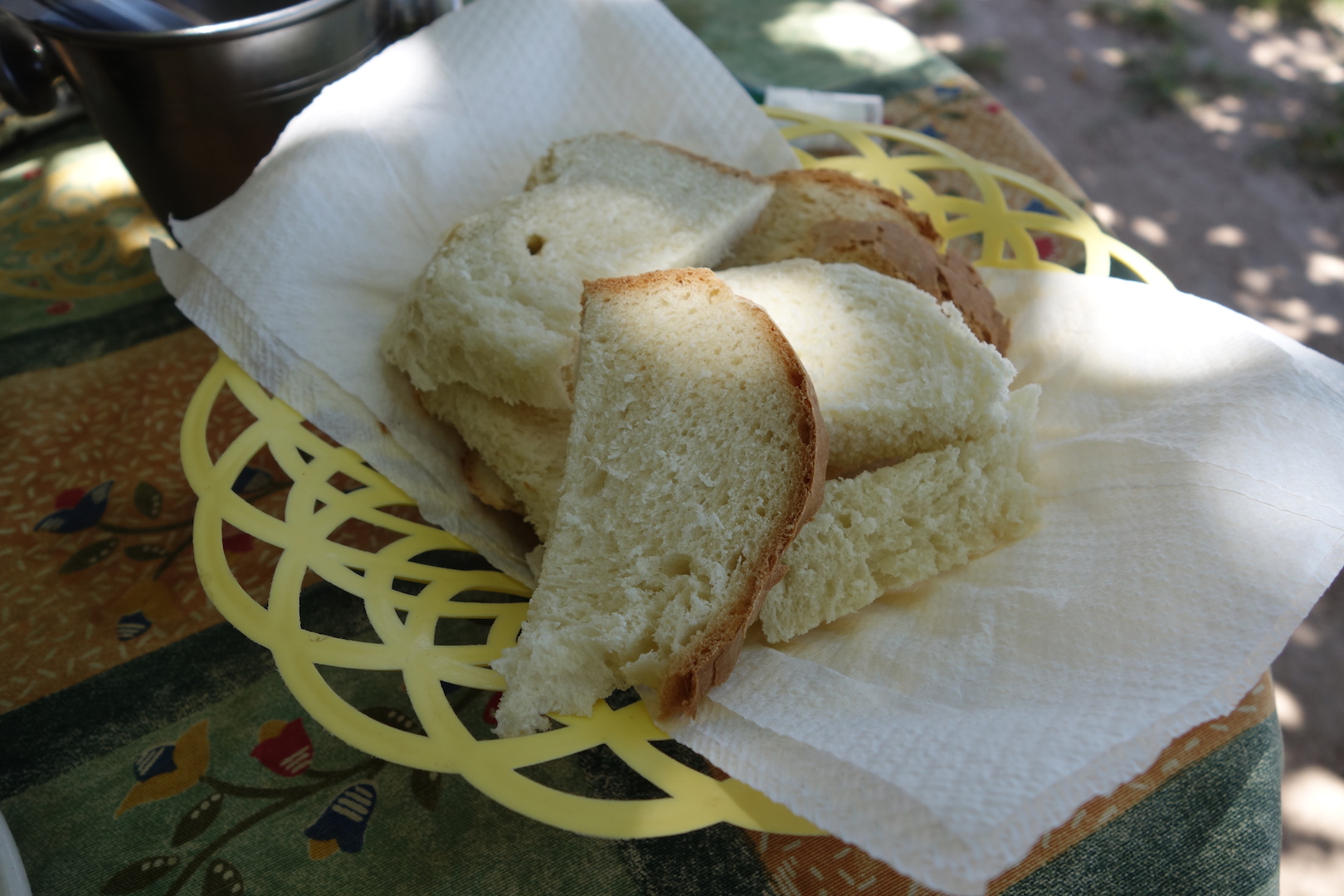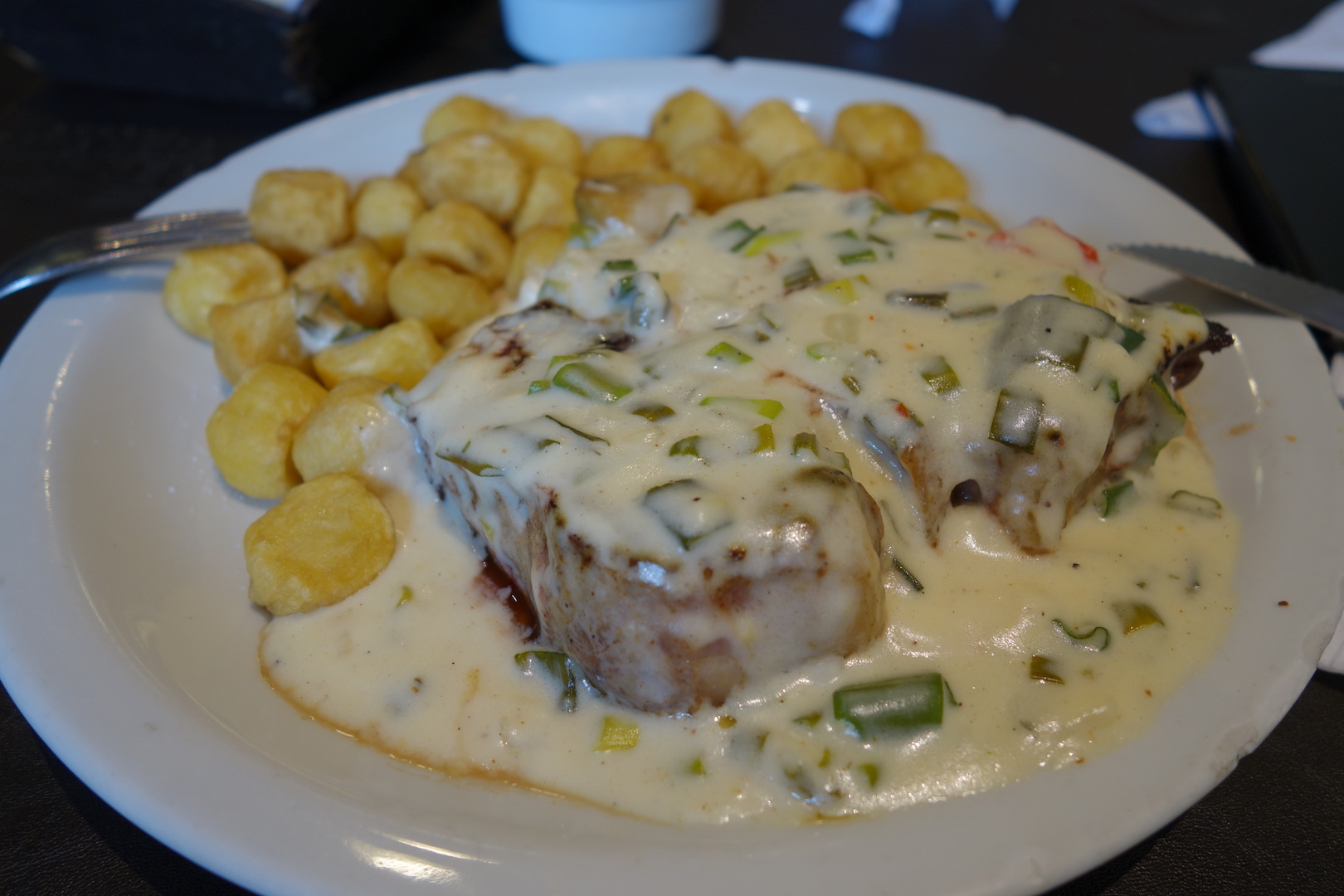 Bife de Chorizo (Fillet beef) in an onion cream sauce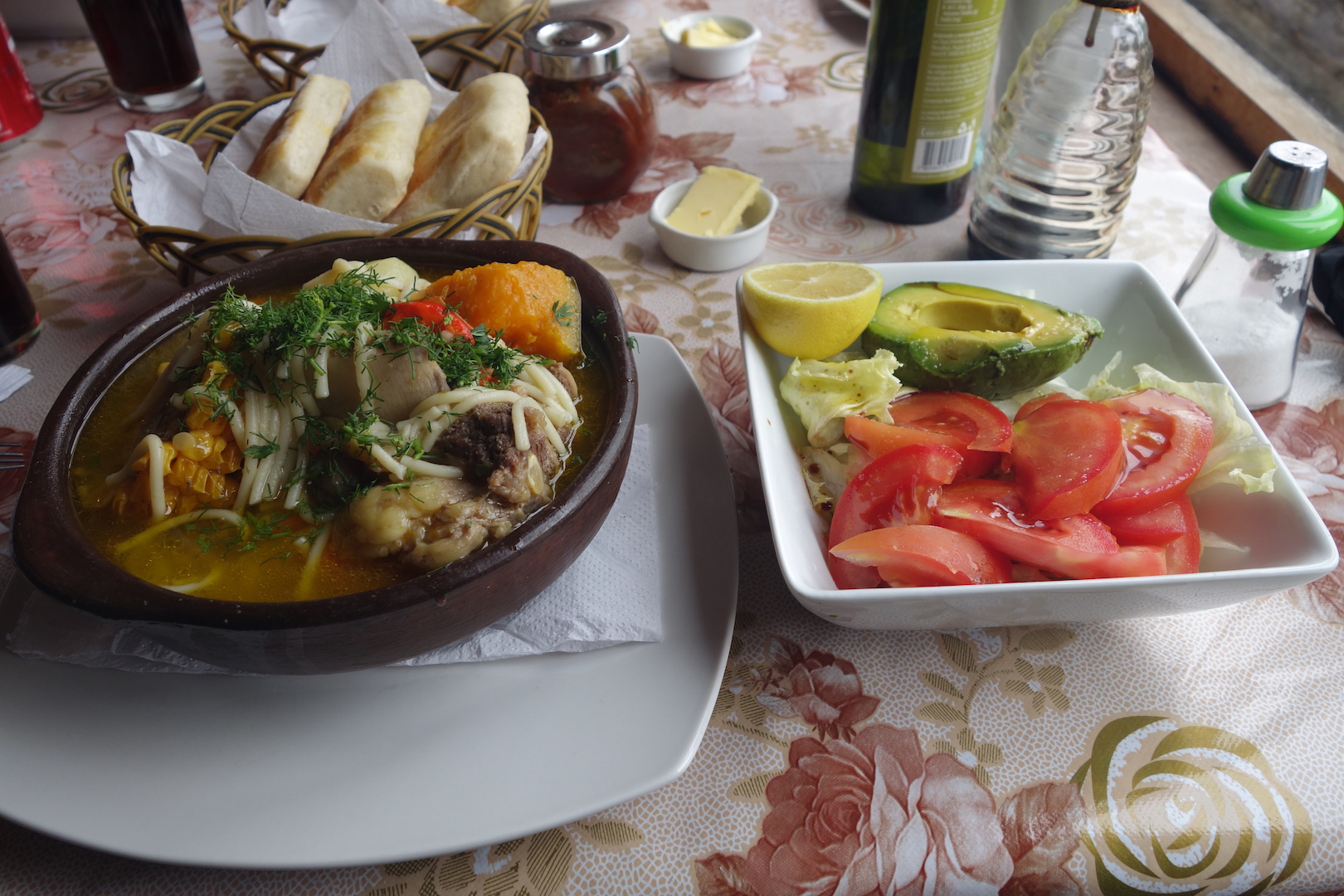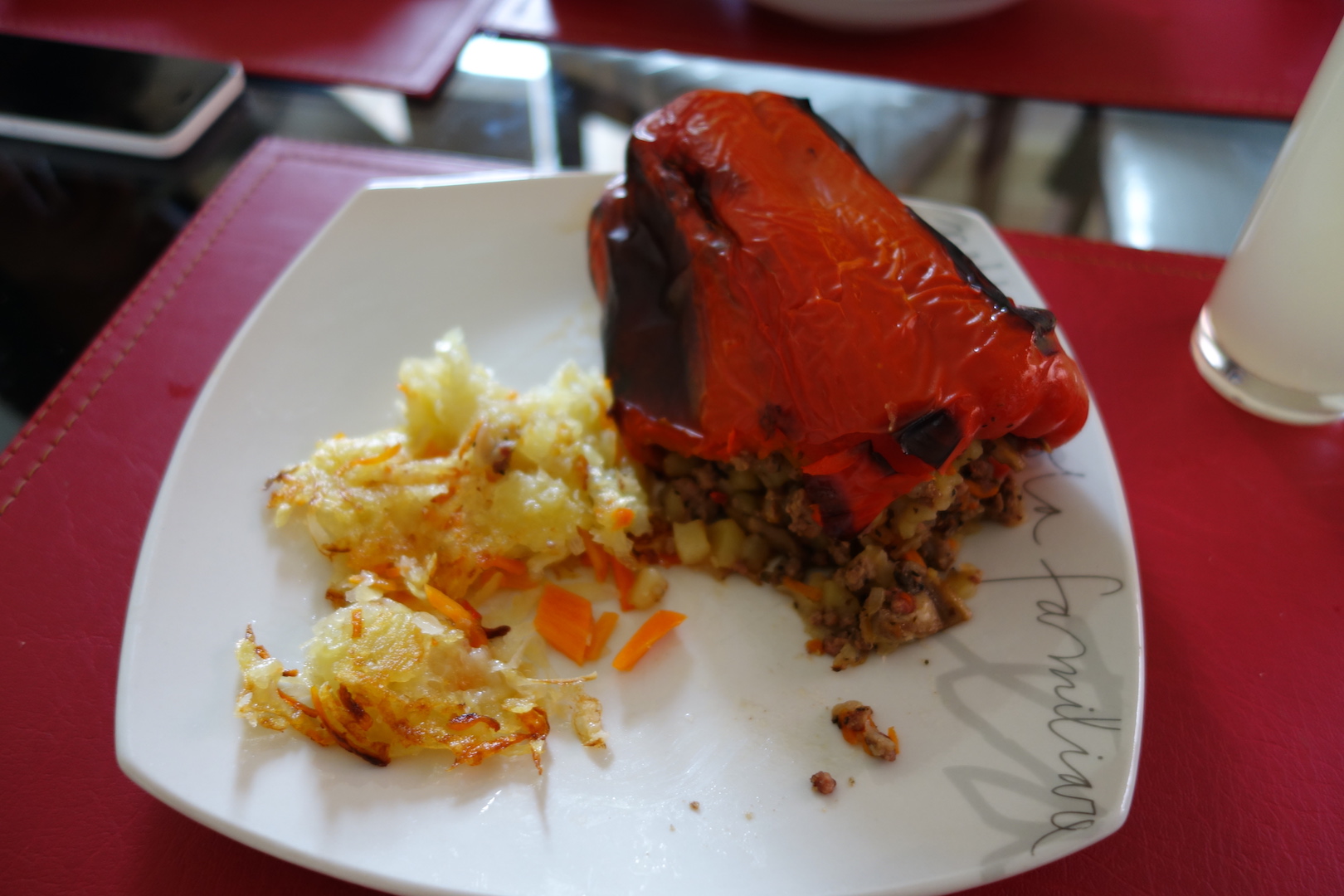 Stuffed red peppers, humbly made by my good self. Coyhaique, Chile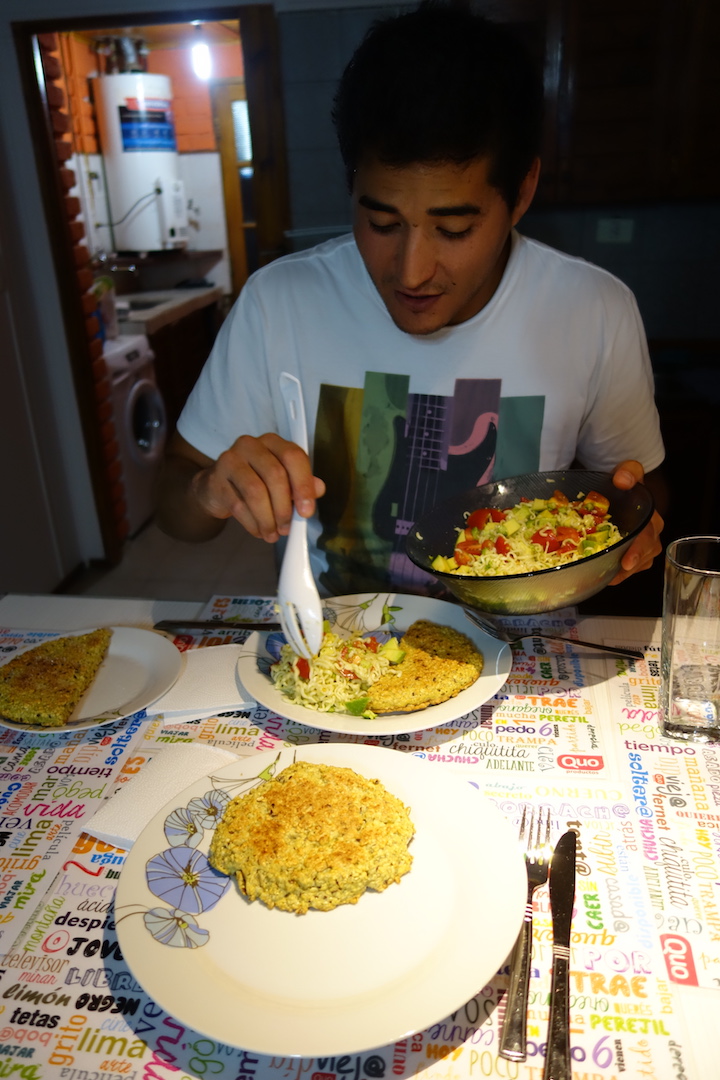 Home made Oat tortillas made by my host in Perito Moreno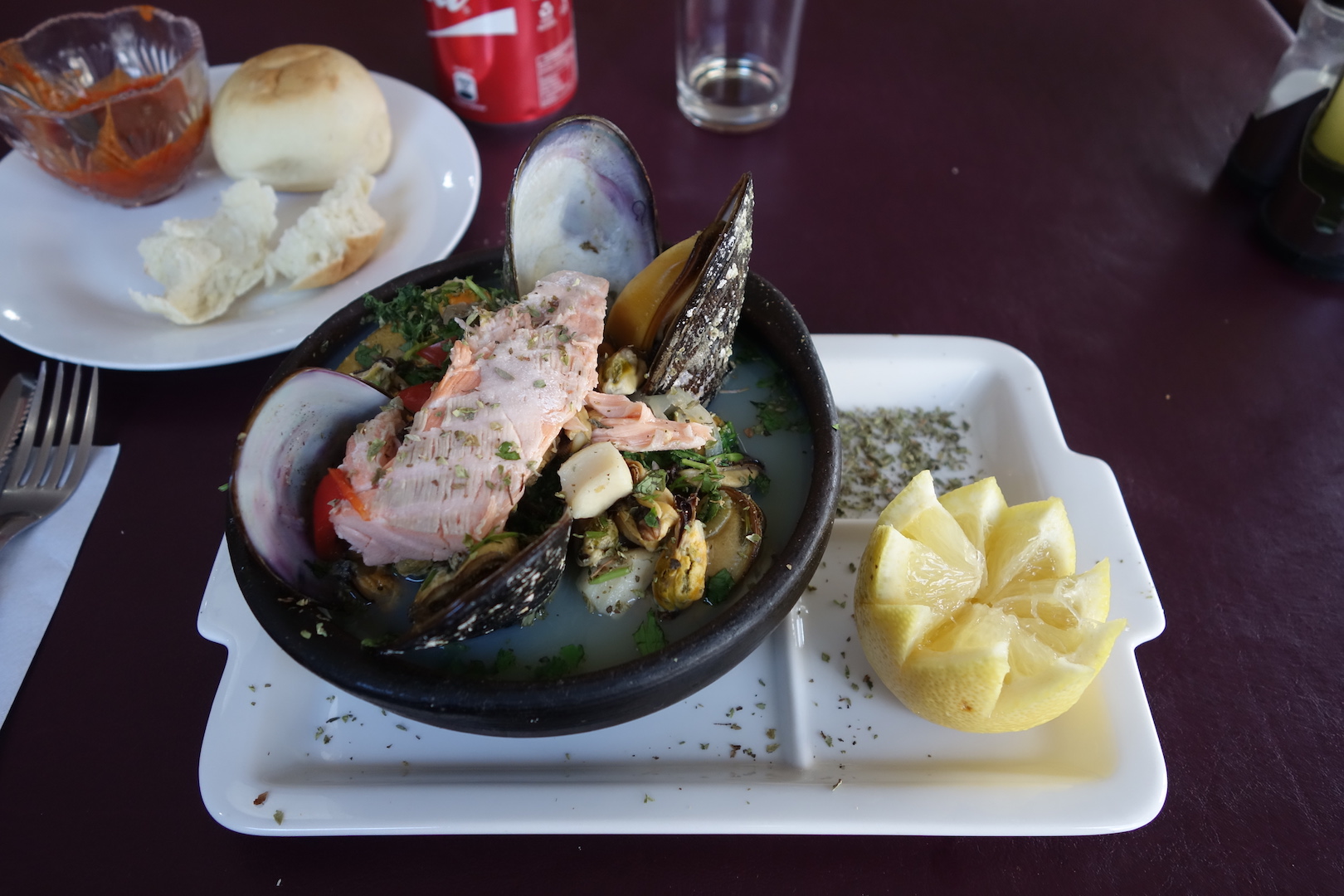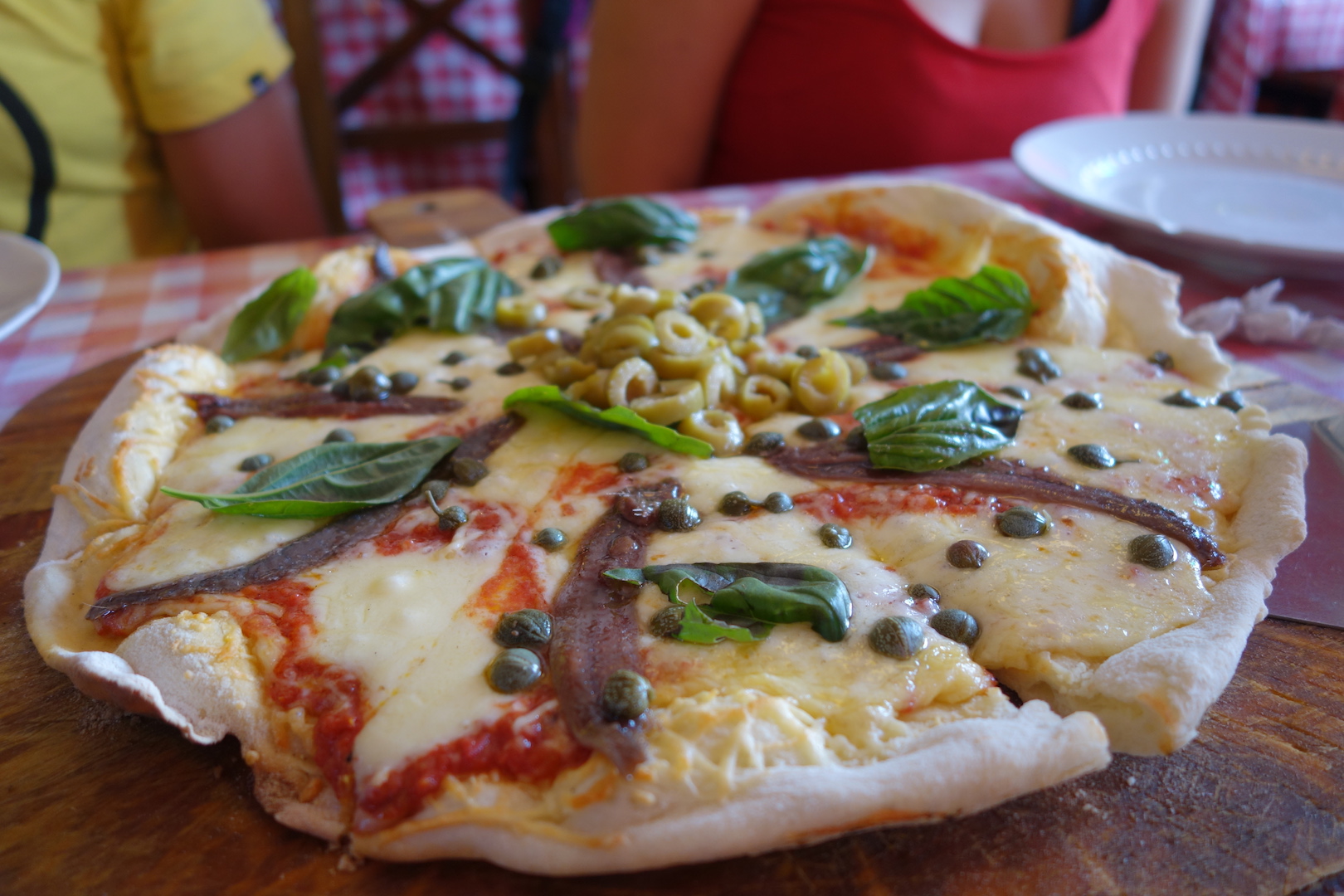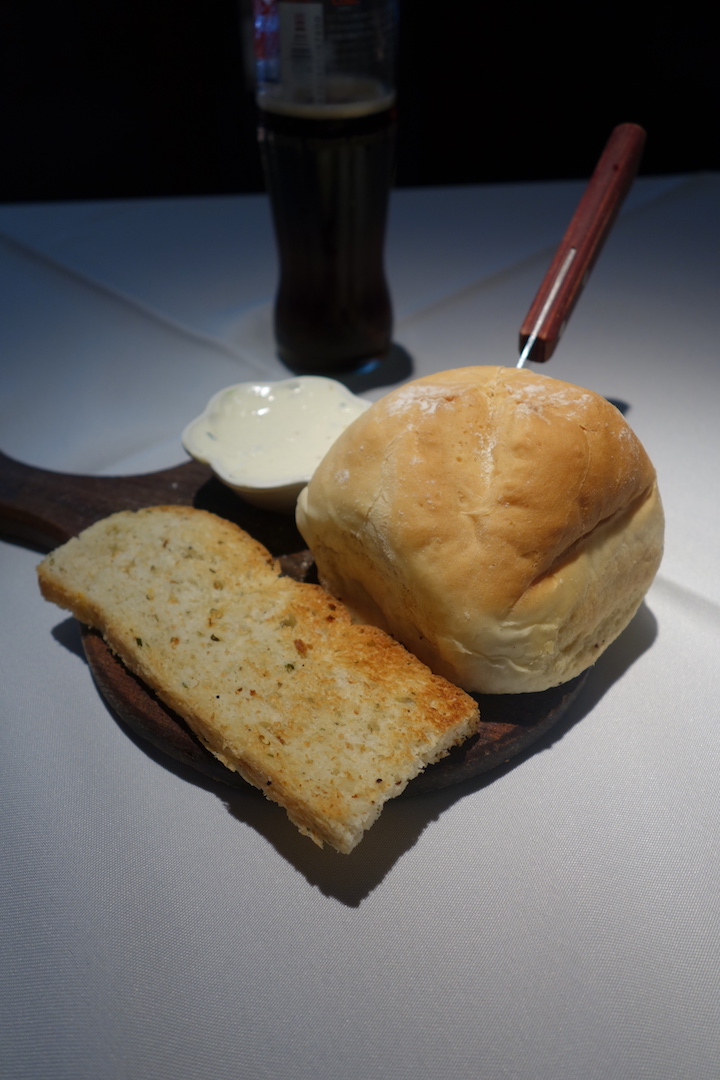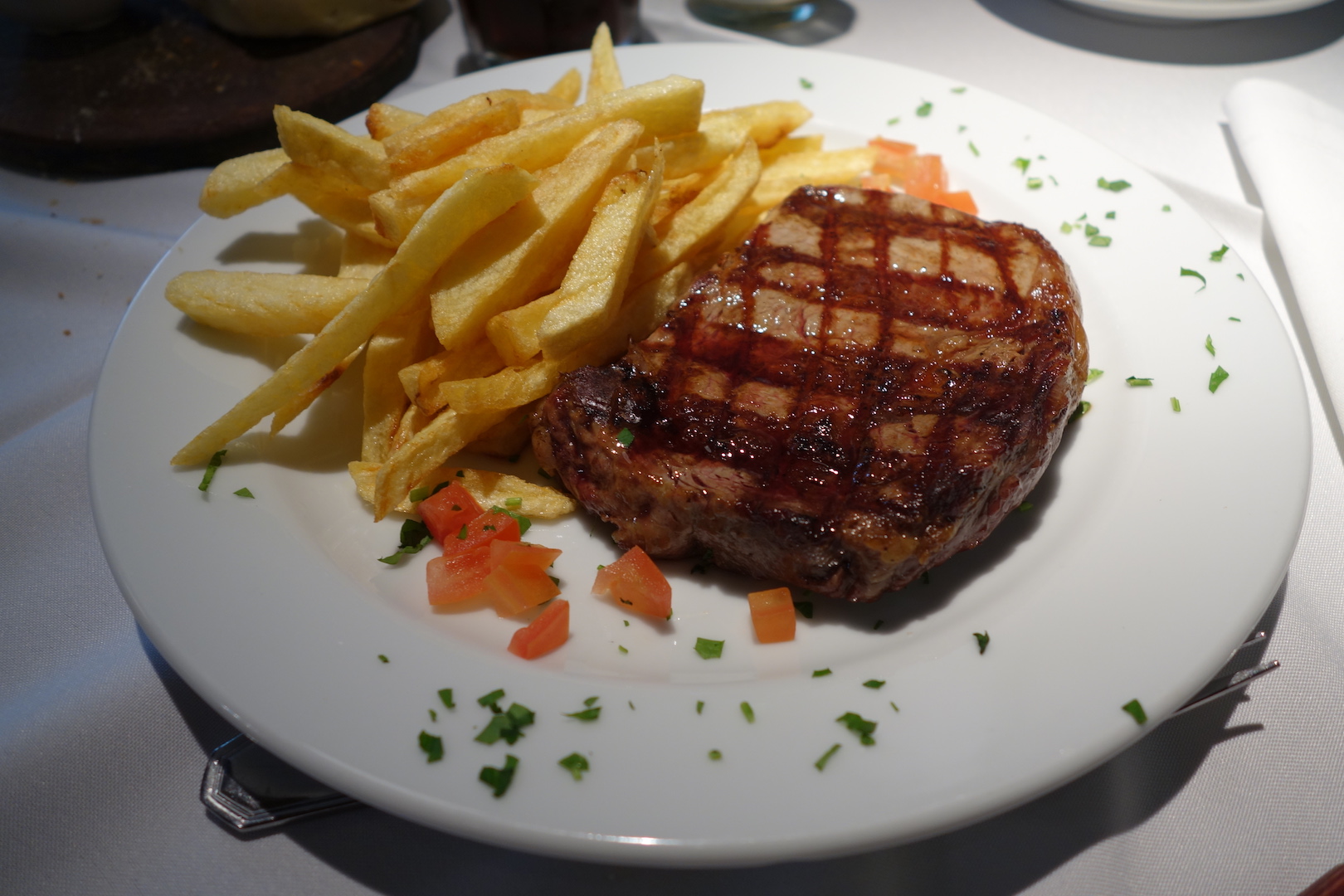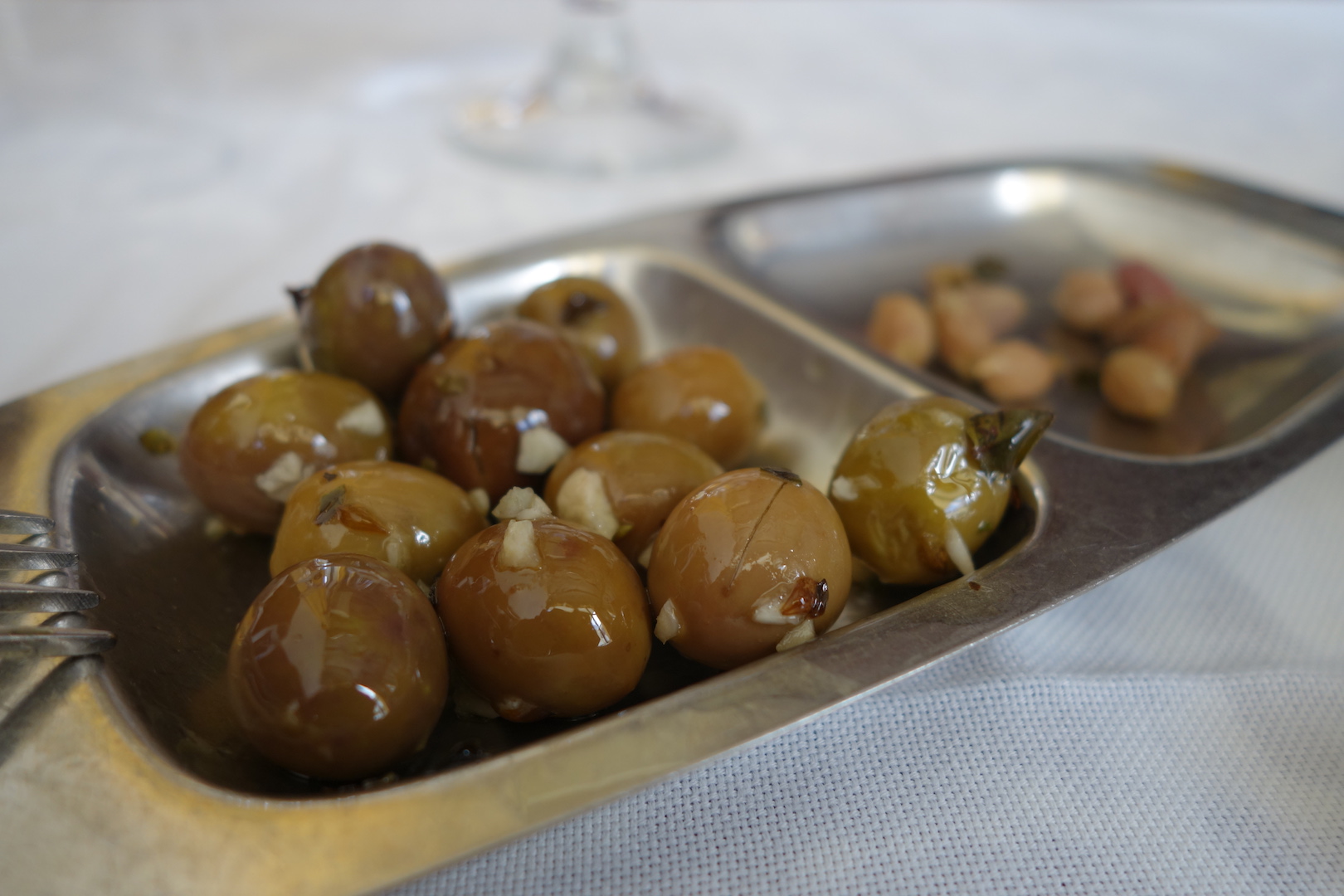 So there you have it.
An adventure in food itself.
There are a few dishes that I didn't take photos of, like the stewed intestines in the mountains near Nazca, Peru. But which I really enjoyed.
And photos of the many bananas, Oranges and other fruit the drivers of northern Peru would pass us through the windows of moving cars.
Also, the random strangers in Colombia giving us money, for no reason other than "Go buy some food"
Chicken was as popular in Colombia as Beef is in Argentina. So popular in fact that I ate so much it still makes my stomach turn when I think of it.
Chicken soup, roasted, grilled, fried, boiled, Every possible way. To the point were I simply overdosed. But not through choice.
The same happened in Argentina with the Beef. They serve so much, that its easy to get both sick of it, and to lose the flavour. It was a relief in a sense to arrive in Patagonia and start eating Lamb. This also had a downside as the delicious but fatty meat would have tasted better if I could have finished the meal off with some acidic oranges, lemons or pineapple dessert. But so far south, the cost and quality of the fruit make it not worth the effort.
Still. I'm not complaining. Apart from the fact, the weight I lost during 2 years of travelling has mostly been put back on!
Maybe I need to keep riding?.....