0042: The Christmas Special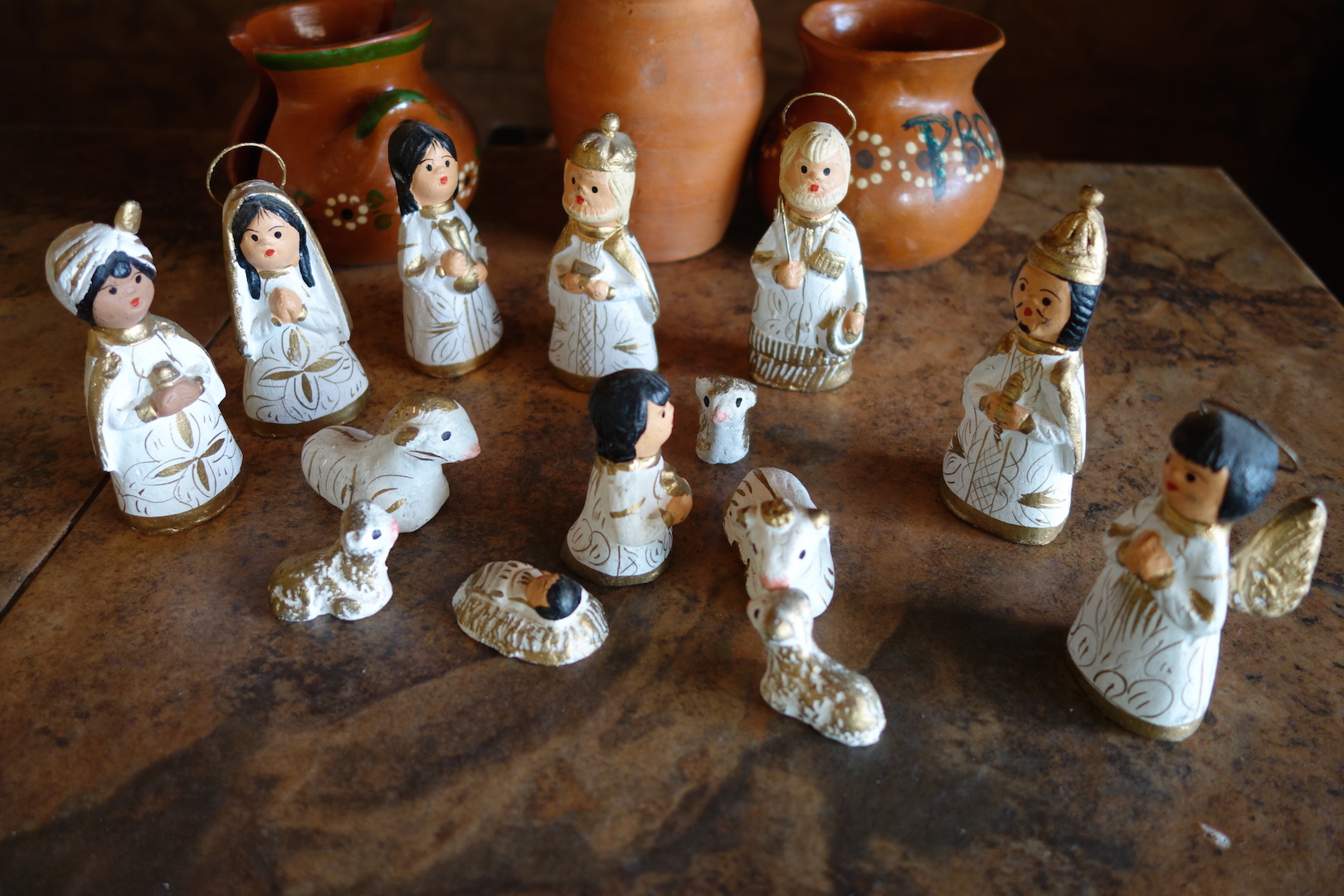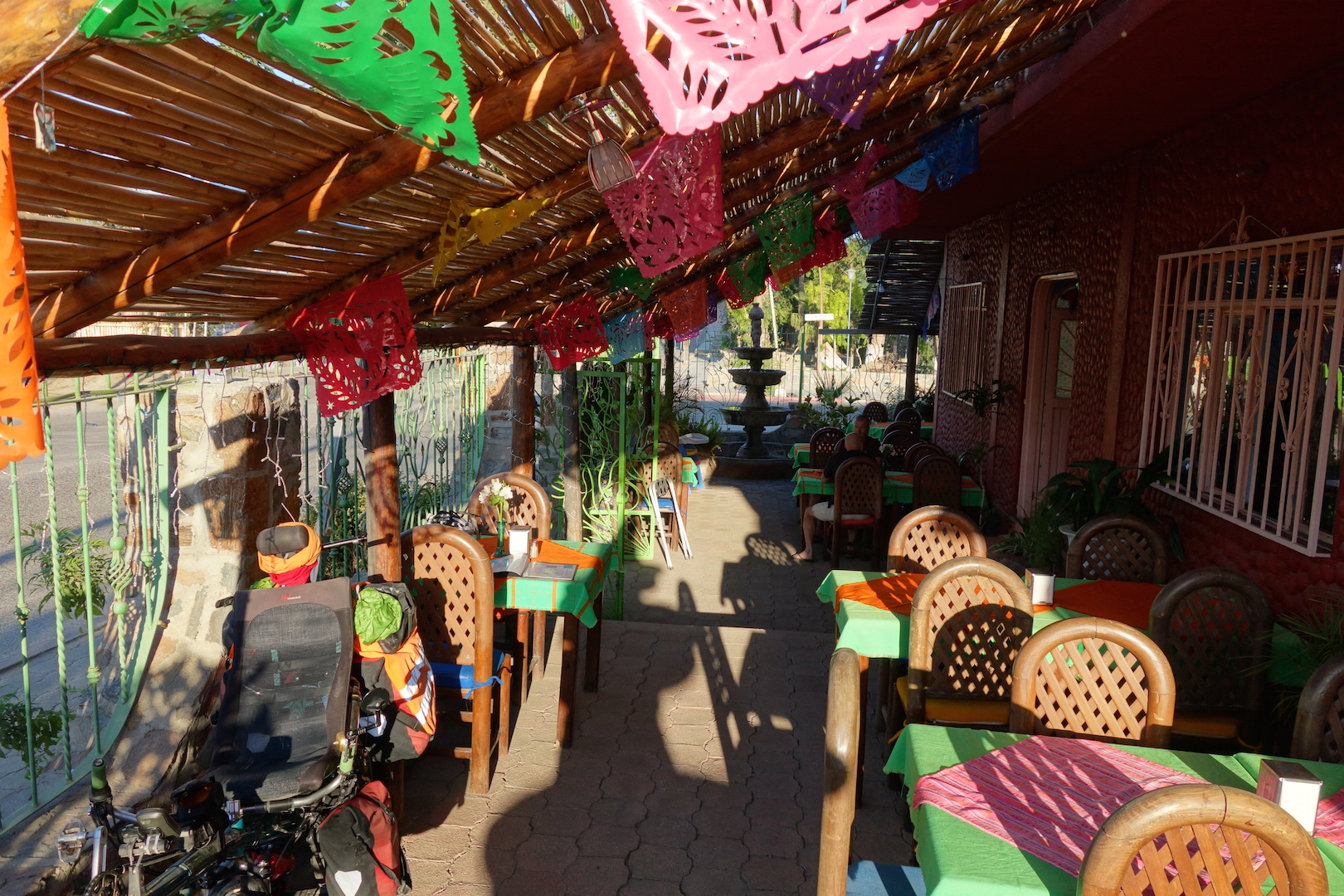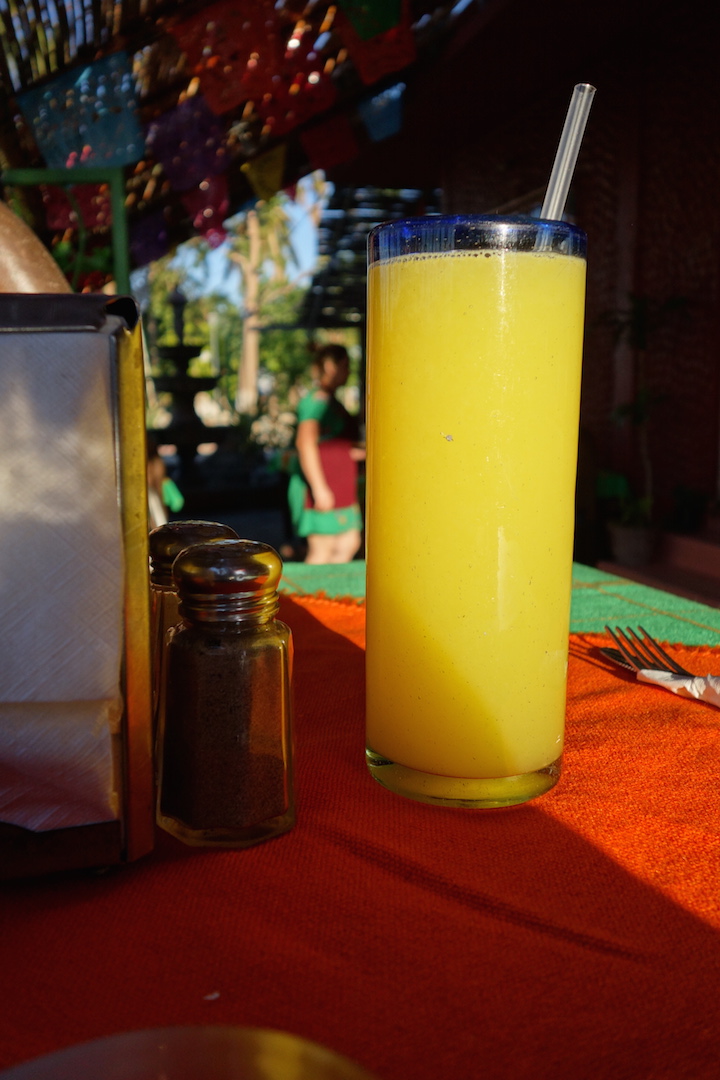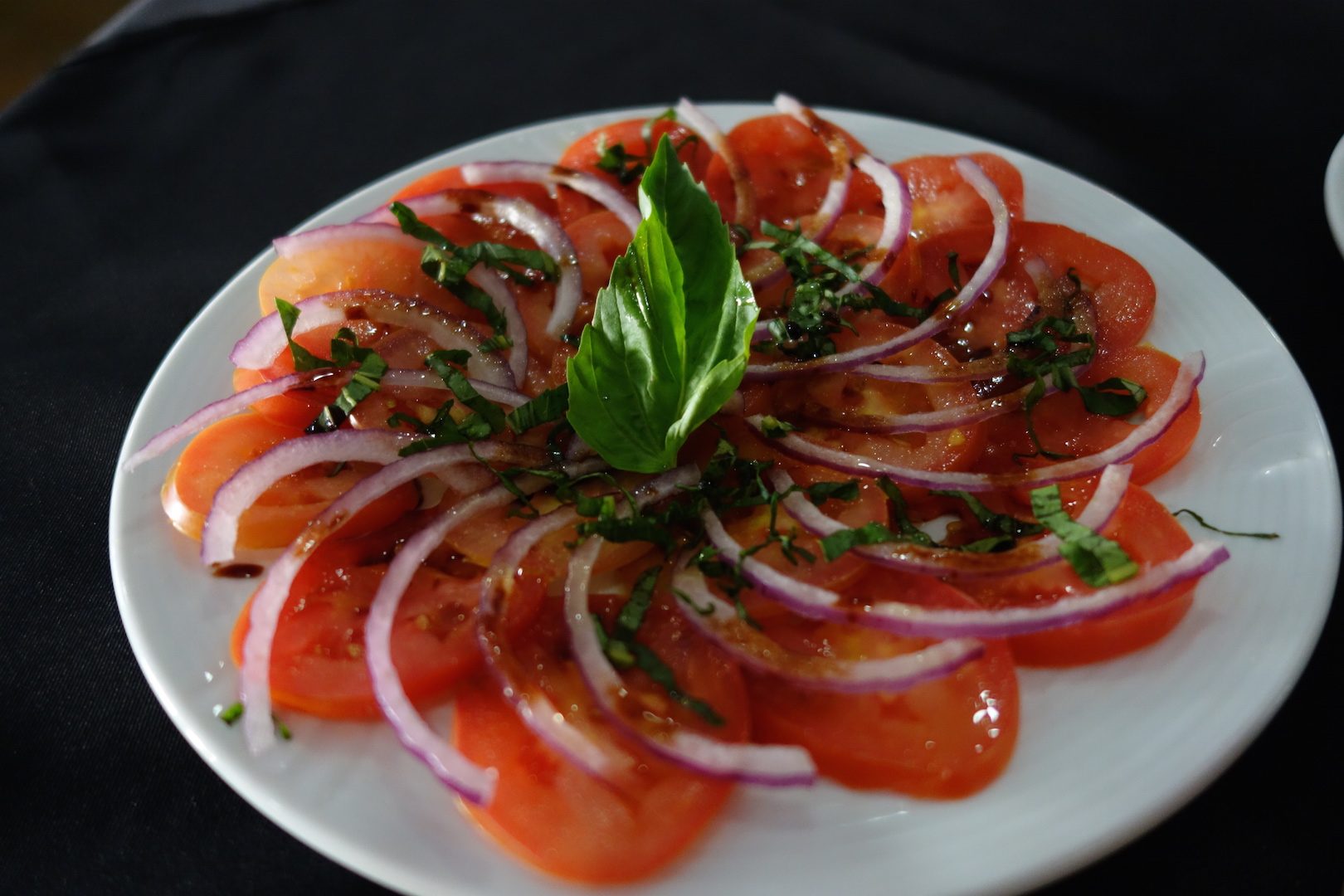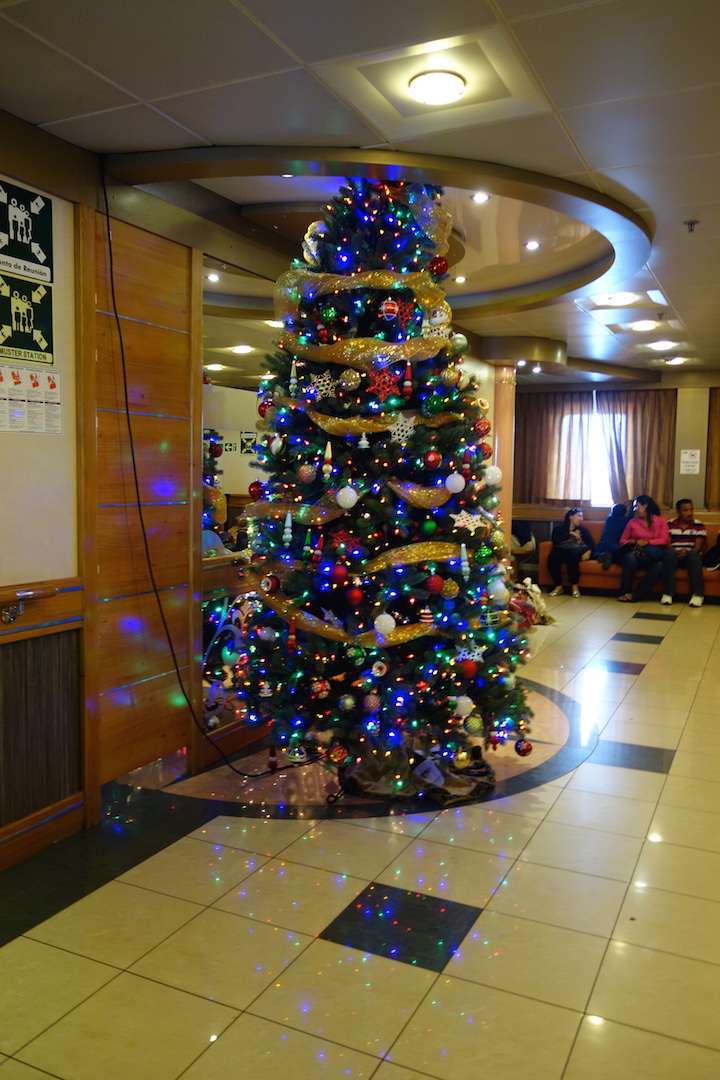 ---
Light travels in straight lines, they say.
Between me and the surface of the Sun are no doubt a hundred million different things.
Vast tracts of dusty empty outer space.
Planets.
The moon.
Satellites circling the earth, transmitting a million Christmas messages in seconds to the other side of the planet and back again.
Our atmosphere, Lighter than aeroplanes taking loved ones to meet other loved ones around the world.
Weather balloons, Clouds, Rain drops.
Dust, dirt, birds, pollen, spores and more.
An ever changing environment in the 8 minutes it takes sunlight to reach my eyes and cause them to water with its intensity and block my vision.
I'm cycling south on the 15-D AutoPista from Los Mochis trying to get to Mazatlán as rapidly as possible.
The Sun now, is in my eyes, bright and blinding me.
And the closest thing to me now is a spiralling, spinning ball of tiny diamond like crystals in front of me.
White, red blue and yellow catch the light and though beautiful bring familiar dismay and a quick grab on my brake levers.
The wings and bodies of a countless number of little insects reflect the sunlight creating patterns and an intricate dance as the weave and swirl in front of me.
A moment later and I have a mouthful!
Not the first time along this road.
More up my nose and in my hair flying through the vents in my cycle helmet.
I cough, sneeze and splutter as I squeeze the brakes.
As my airways clear, I smell the rot of some roadside waste or poor animal that didn't make it safely across these dangerous roads.
The flies feeding on this mess now my mouth.
Making the connection was not pleasant and I washed my mouth out with the little water I have left.
I ride on and expect it to happen again soon.
---
I'm riding to Mazatlán.
Hugo, the cyclist I rode with a few weeks ago, invited me to spend Christmas with his family there.
However, my plans to take ferry directly to Mazatlán were interrupted by the lack of tickets.
Completely sold out.
Being not yet so close to Christmas, I didn't expect all the tickets to be unavailable.
In fact I didn't even think about it.
But Hugo had the same problem and managed to find a cheap flight from La Paz.
He sent me the information, but I really didn't feel like trying to force my bike into a box again. So the only options I had were:
Hitchhike back to the top of the peninsula and back down the other side.
Take a bus, to the top of the peninsula and back down the other side.
Take the ferry to Topolobampo 450km's north and cycle from there.
I simply didn't have enough time for the first two, so pedal it was.
That wouldn't be much of an issue had it not been for the invitation and the festive season.
It was another chance to see more of Mexico and a new region.
Sinaloa.
I said goodbye to my Couchsurfing host in La Paz, Karen and her son Fabio, who kindly looked after me for 2 nights after my return from Cabo San Lucas.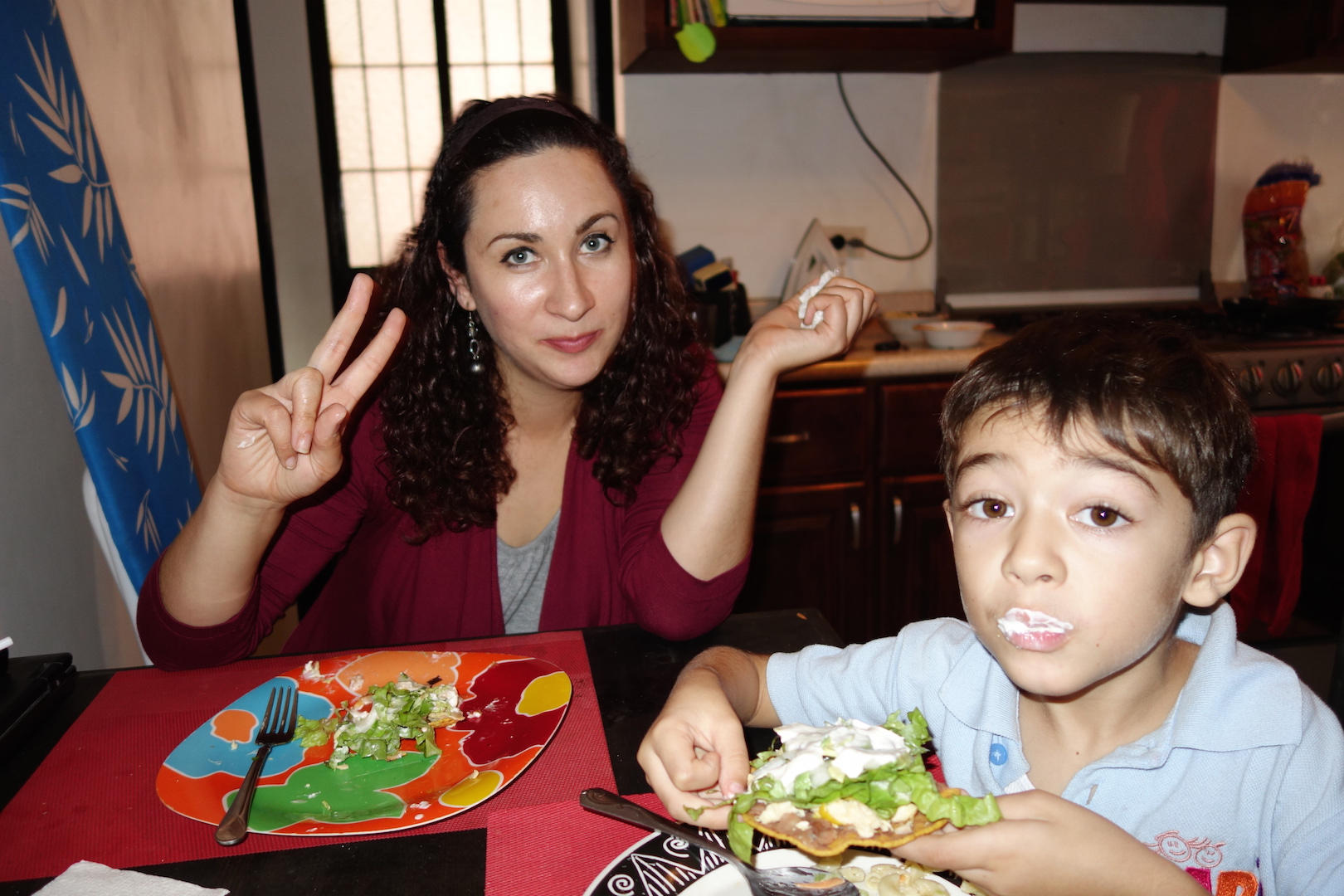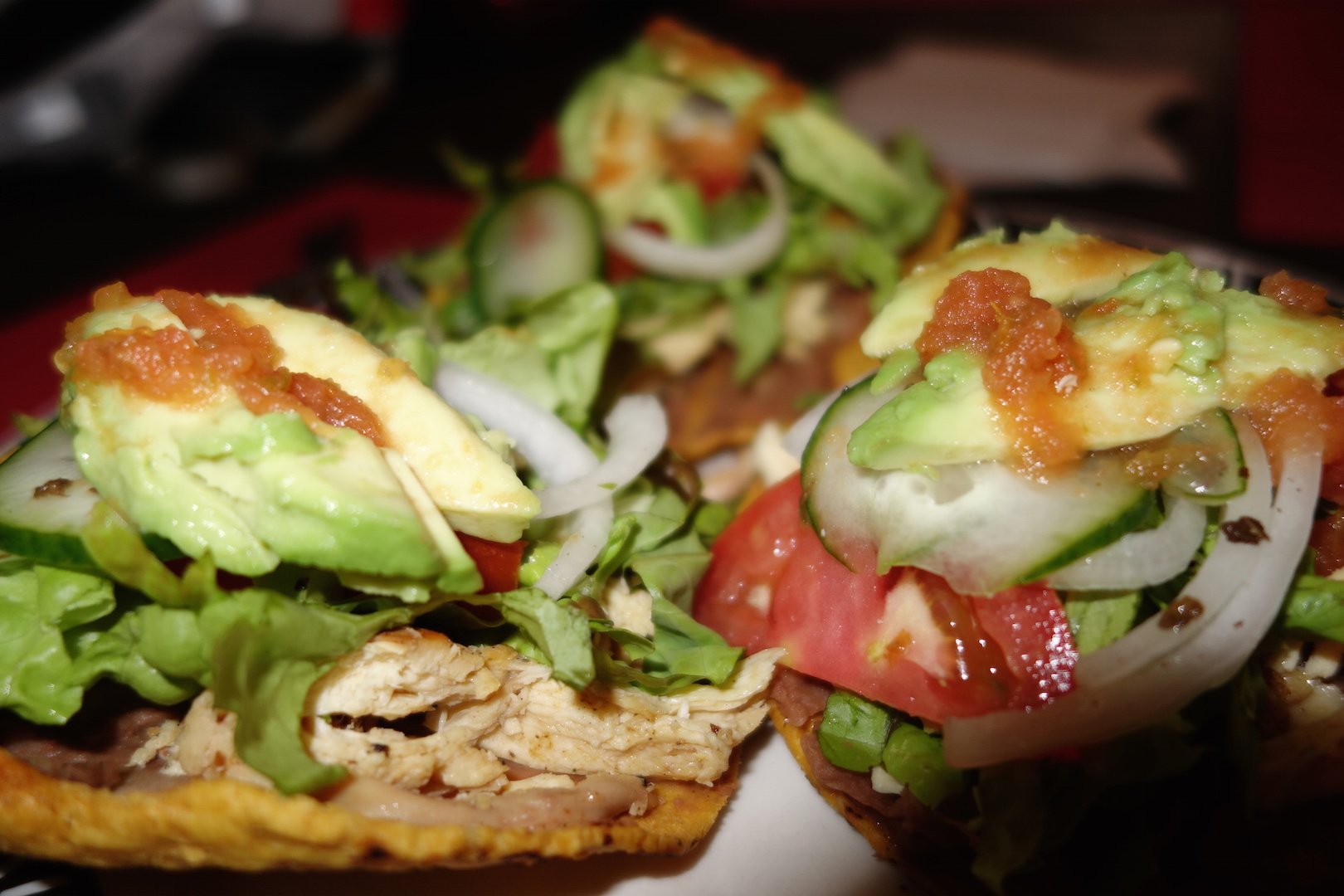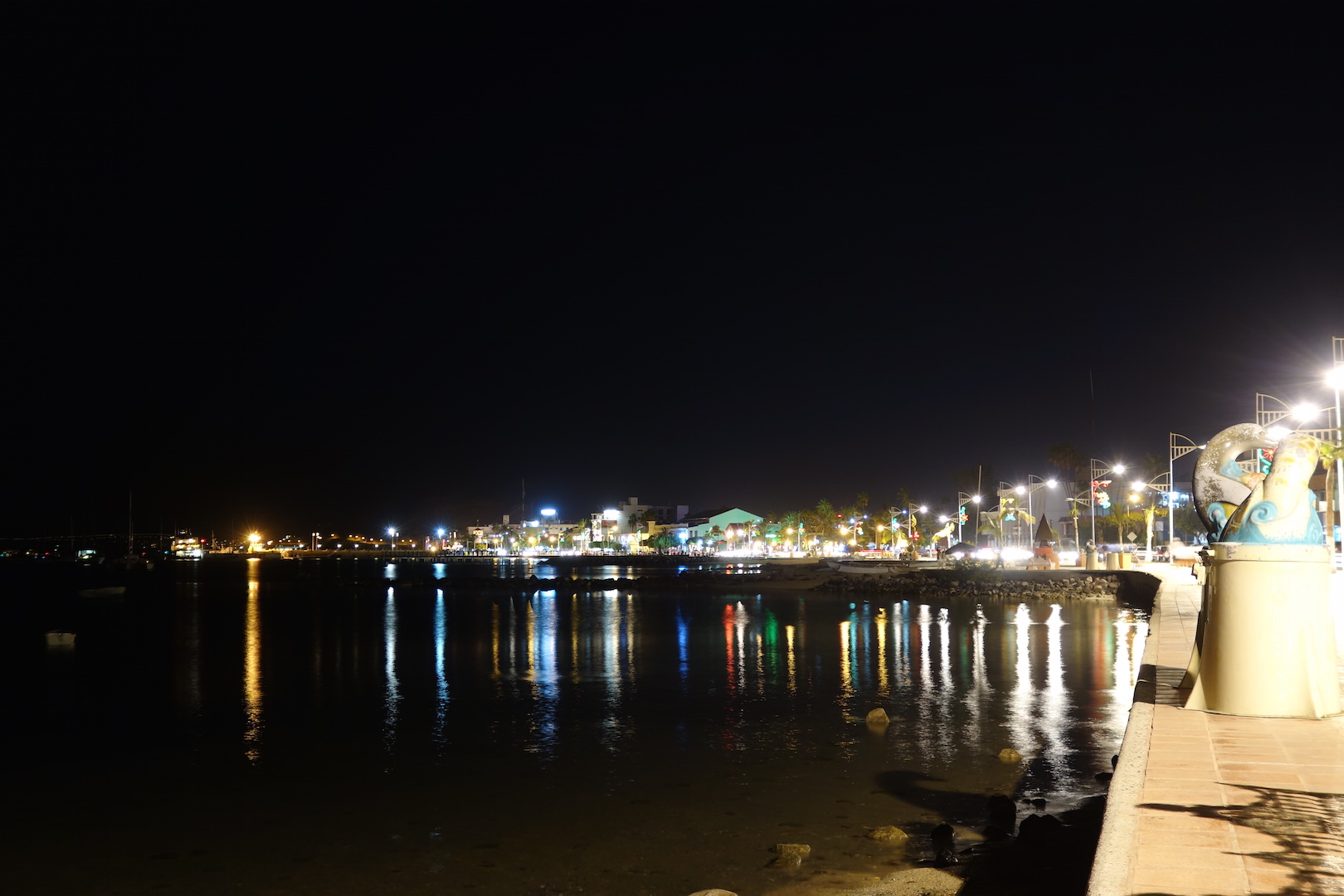 The ferry crossing was swift and getting on board was not difficult, but delayed as I was politely asked to wait till last, as the Christmas masses were easier to handle then a cyclist bicycle, is that a bicycle? traveller tourist…thing… that...we don't actually know what to do with……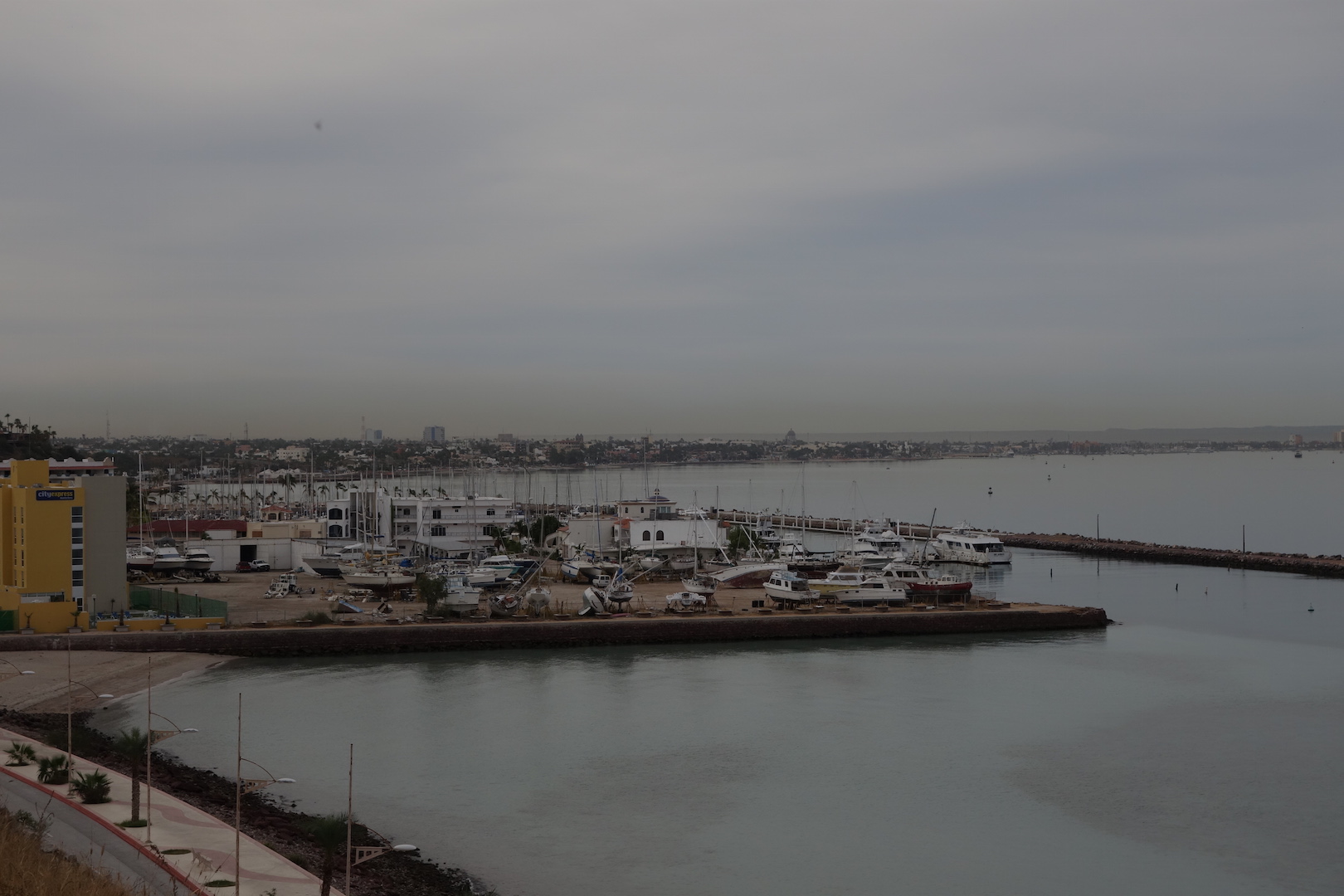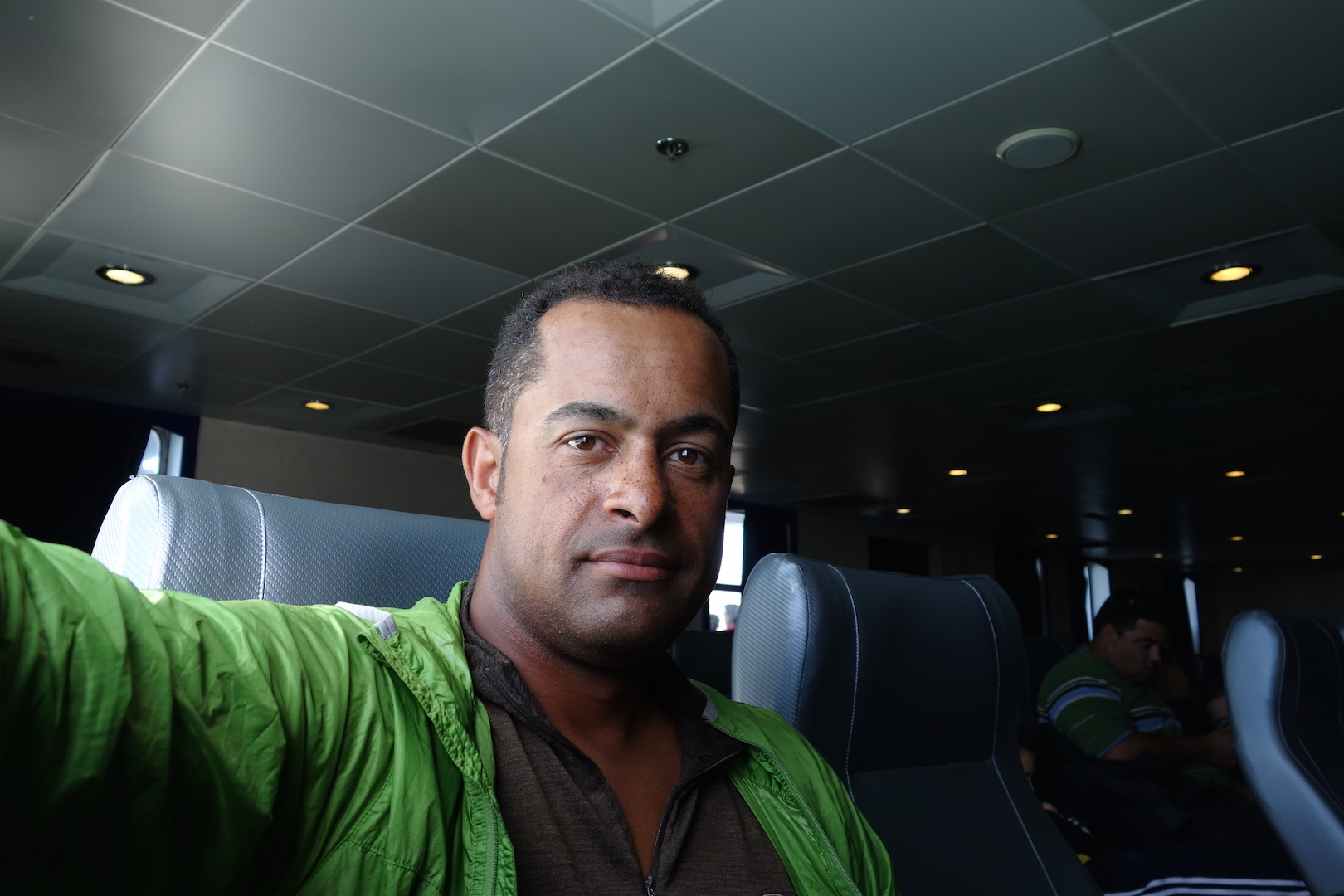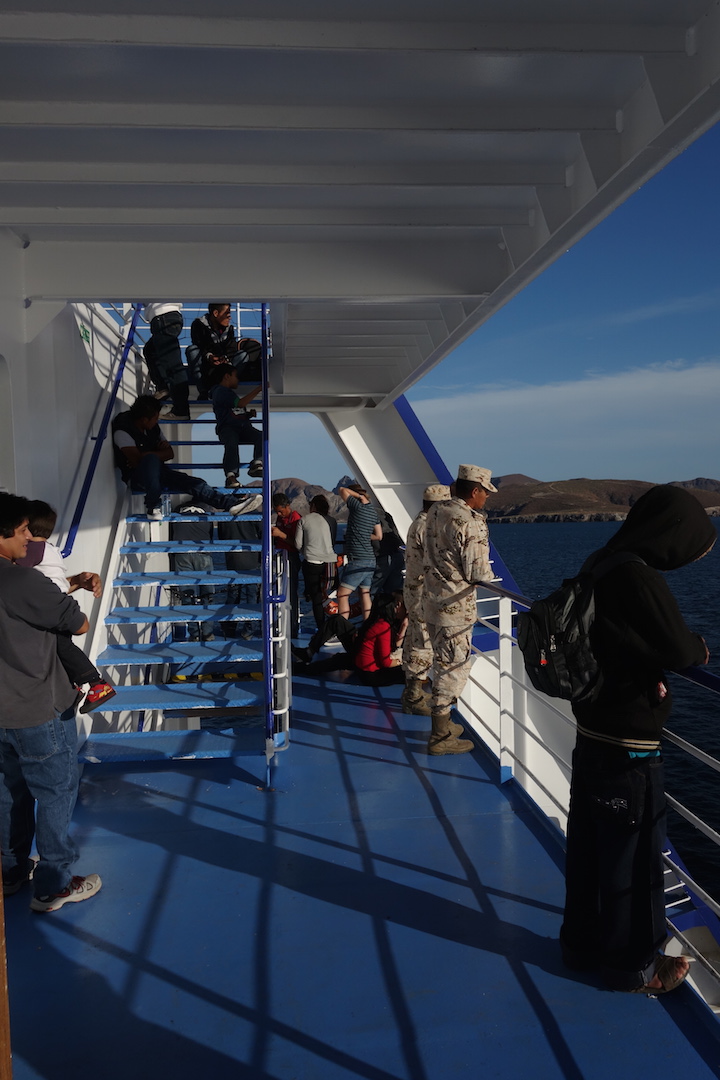 Still the Ferry staff were very friendly and helpful, despite separating my bike from my bags and triggering the public transport nervousness of my last adventures on bus and train….
However the Mexicans got it right.
A smooth, pleasant starlit crossing and my bike all my bags arrived complete and intact.
Gerardo met me late at night in the ferry terminal then drove me to his Mothers home in Los Mochis.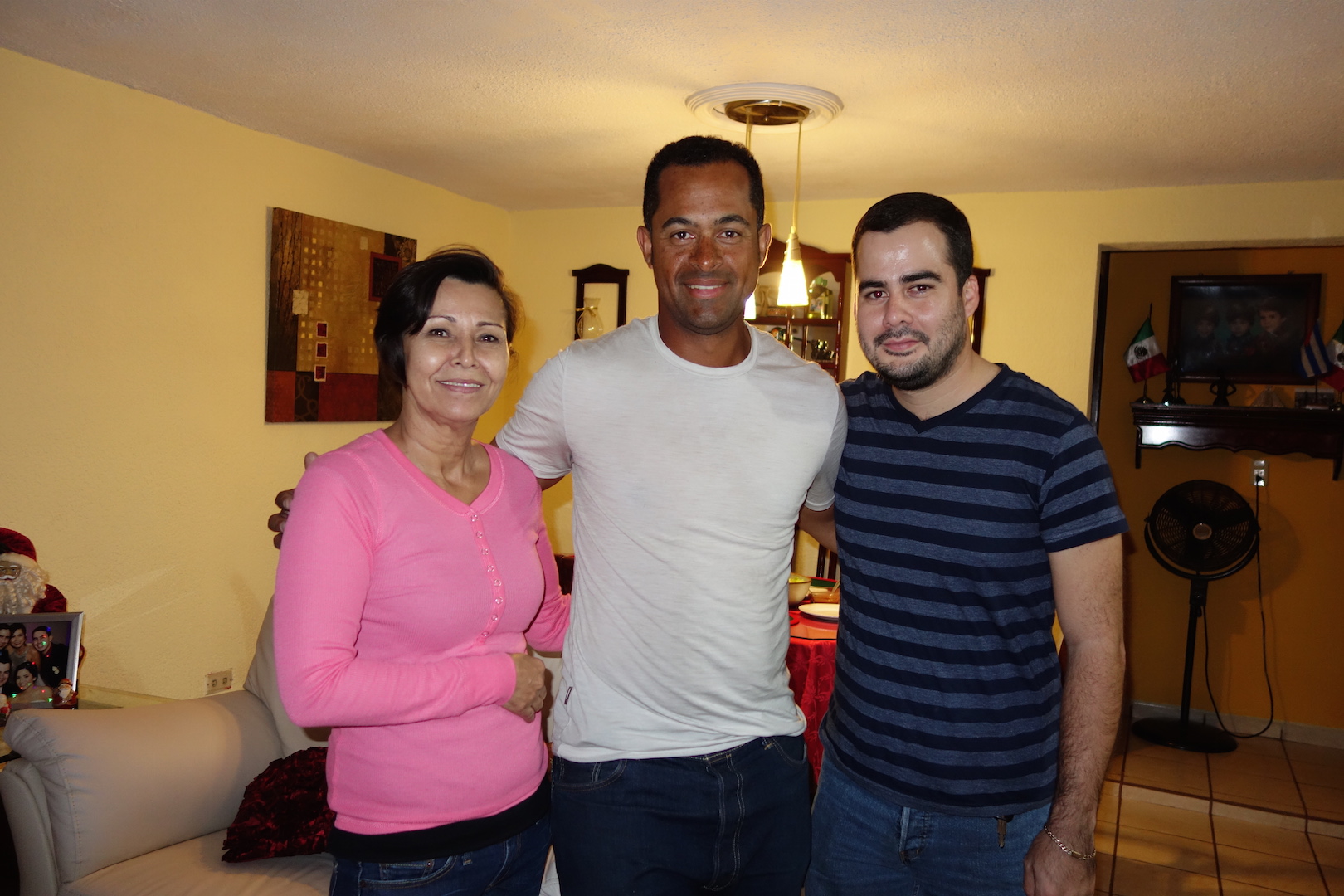 I was well fed and looked after over the 2 nights I had there. Given excellent food. Interesting conversation and despite my inability with the Spanish language, we managed to converse very well.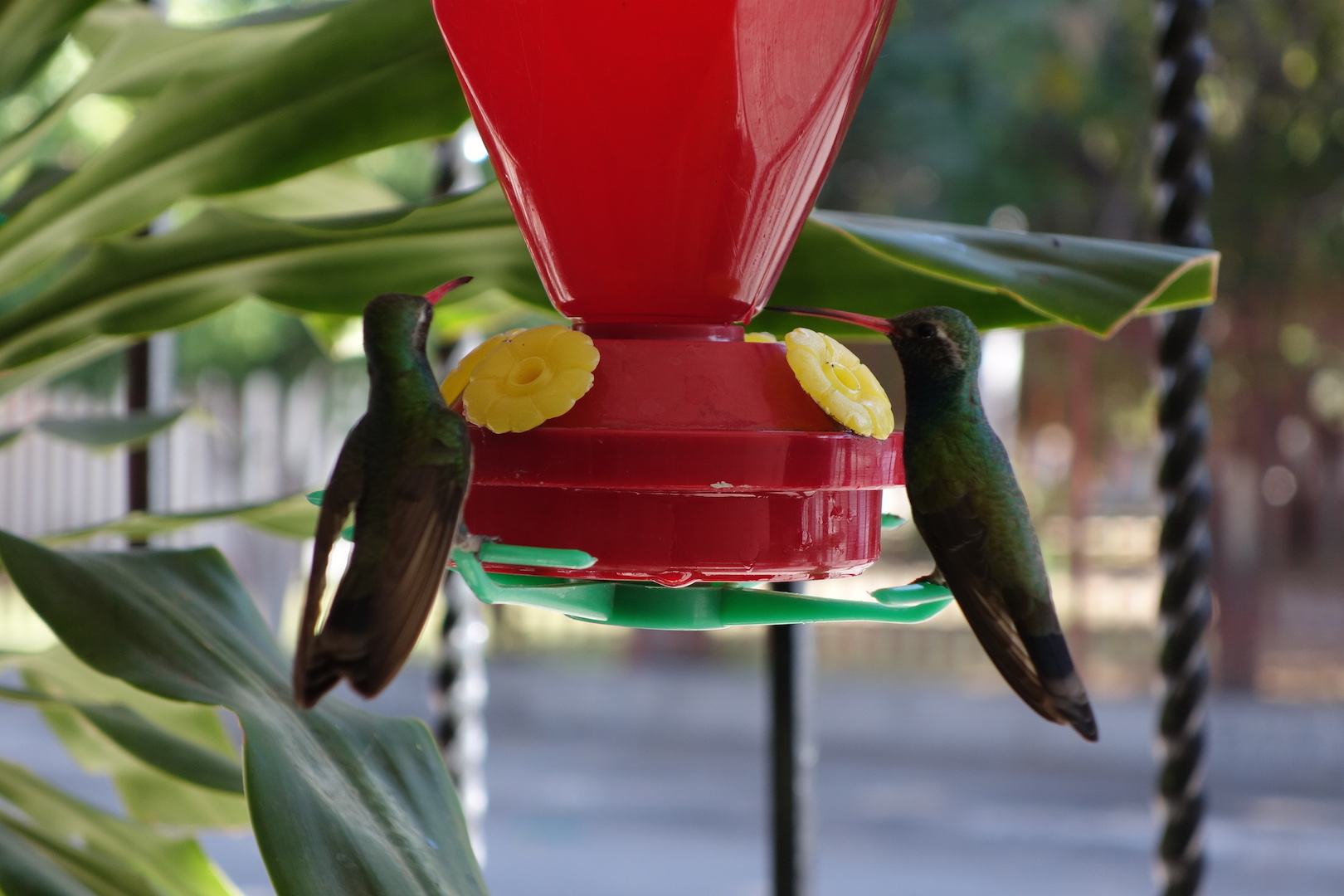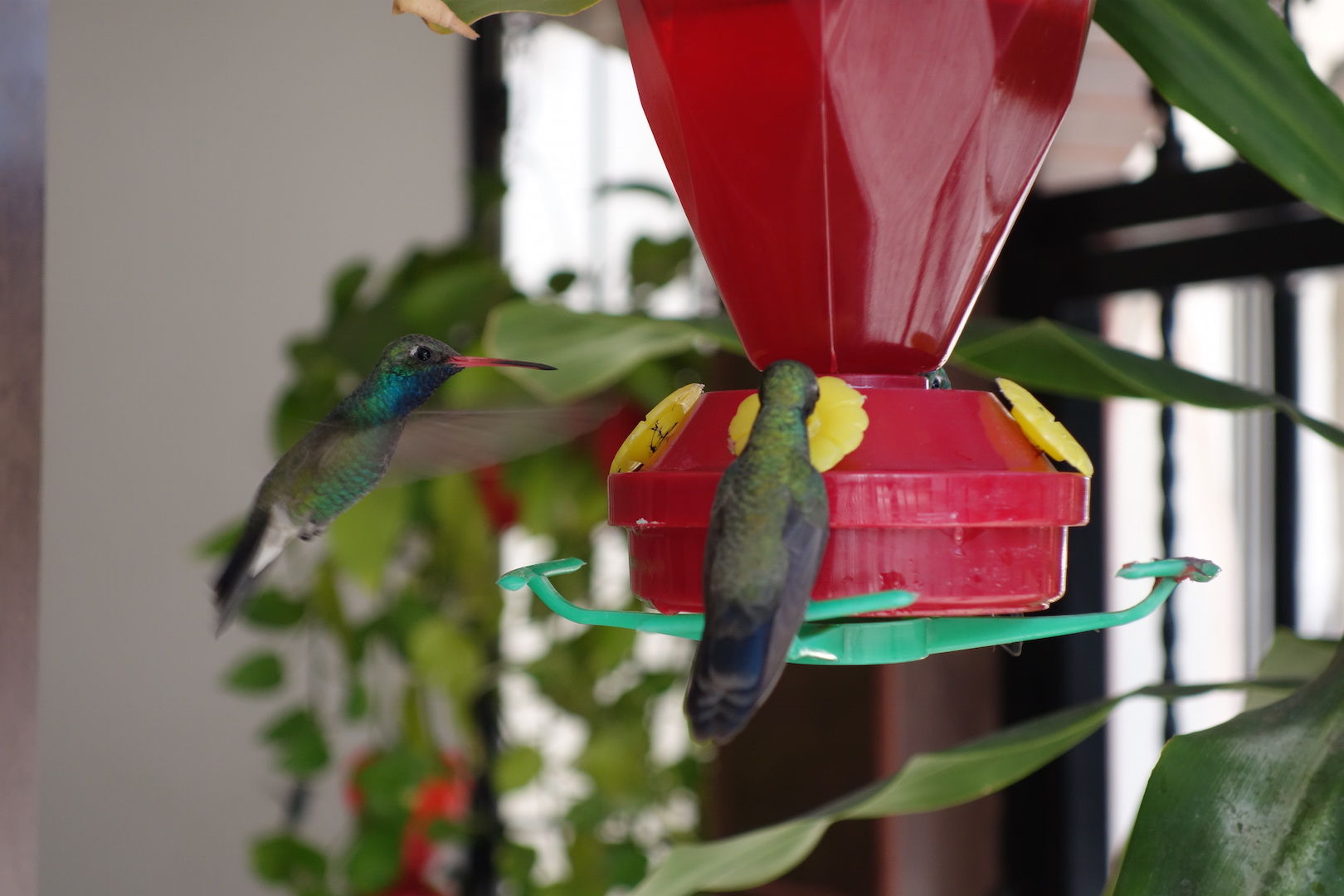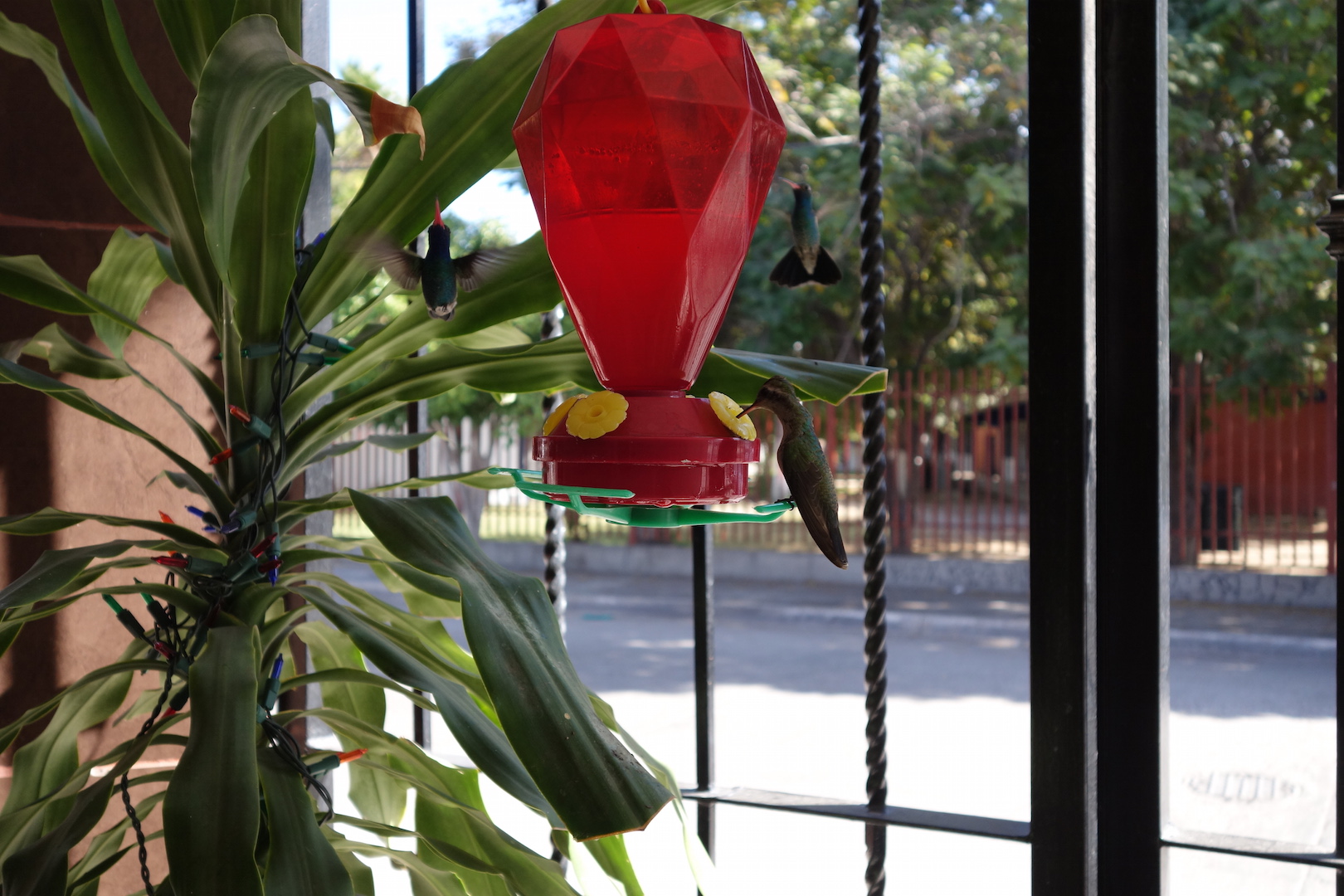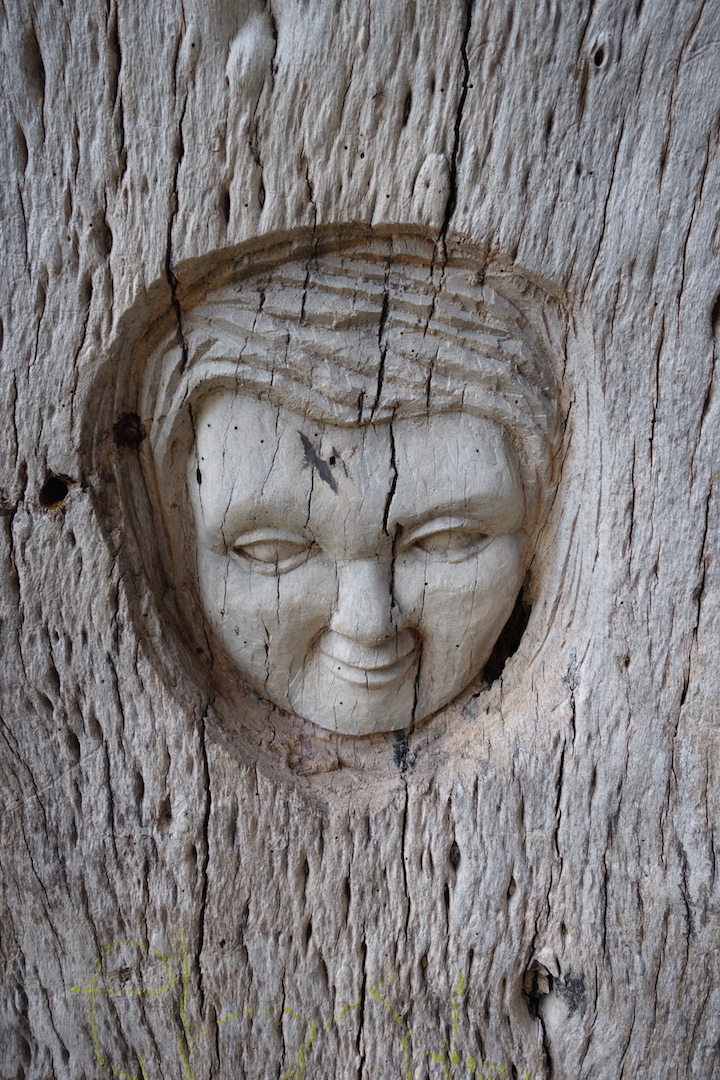 Los Mochis was starkly different to the Mexico I had come to know travelling the peninsula.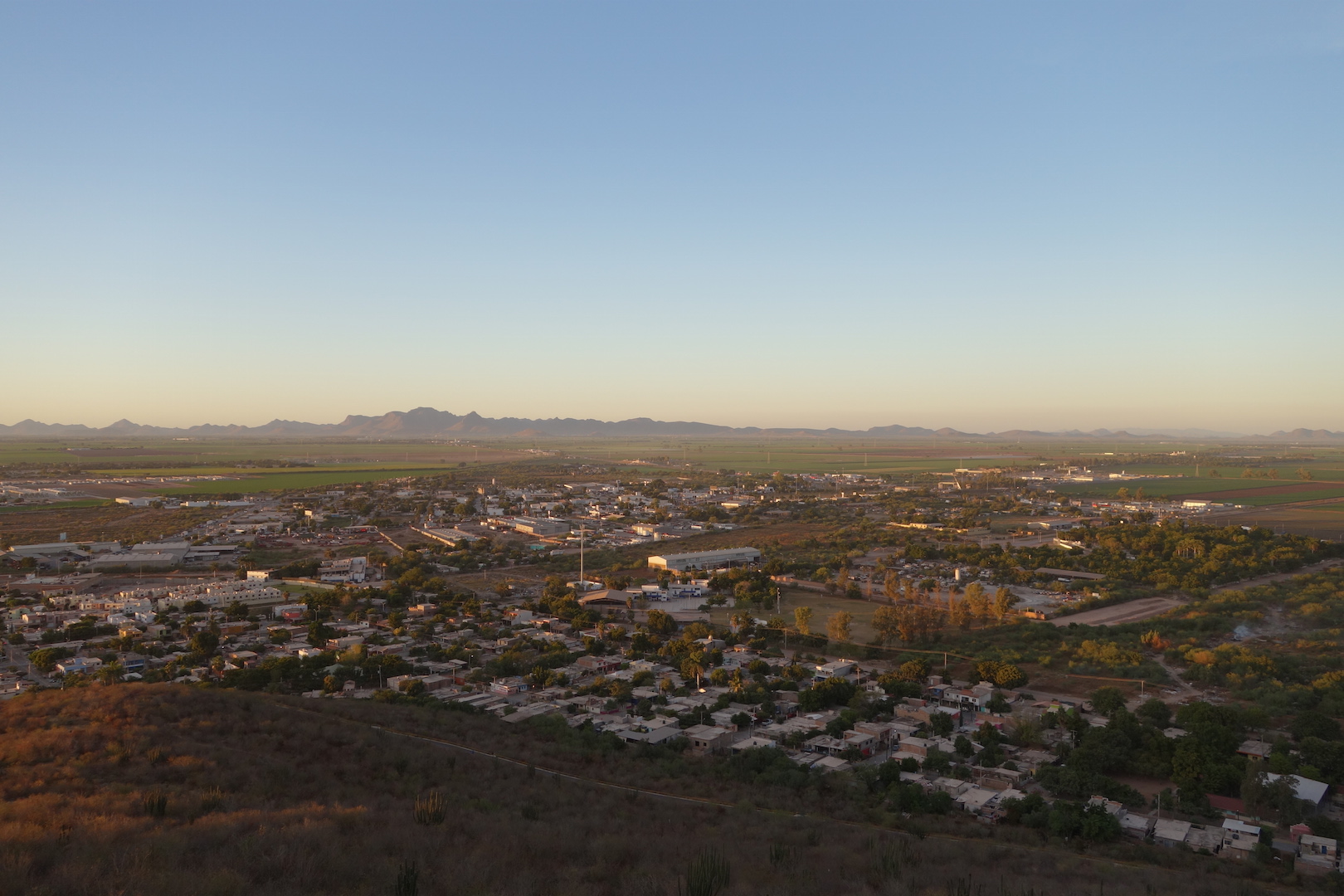 The town was founded by 100 years ago Americans looking to make a fast buck by developing the land locally, creating a 'perfect' town and processing and selling sugar in the fields they planted.
Though they laid good foundations, the Sugar factory no longer exists now replaced by a strong and still developing economy of local businesses and American franchises I was not expecting to see.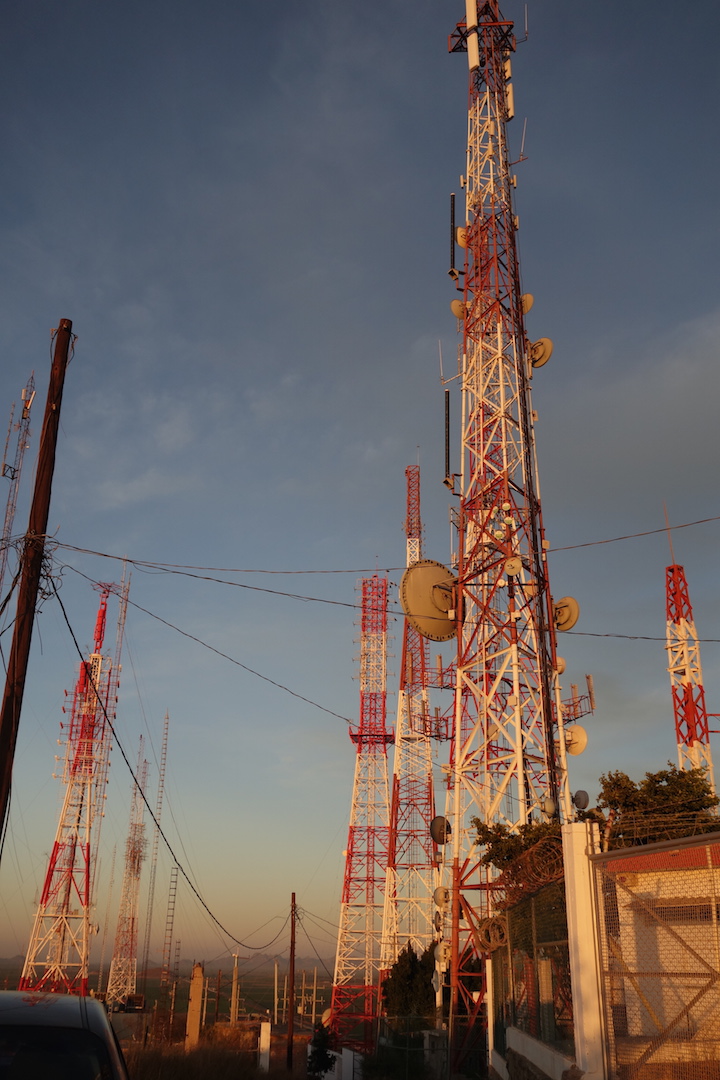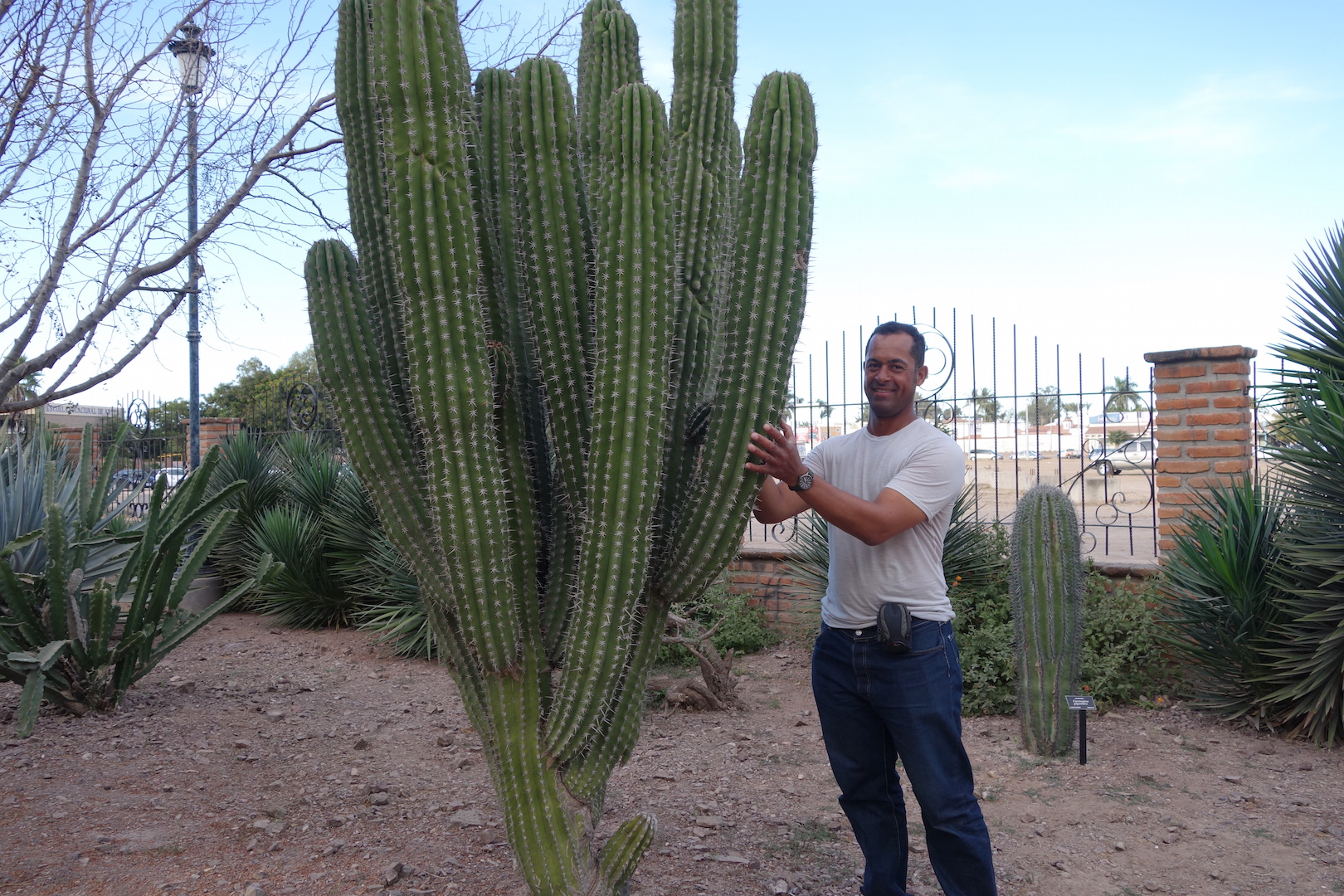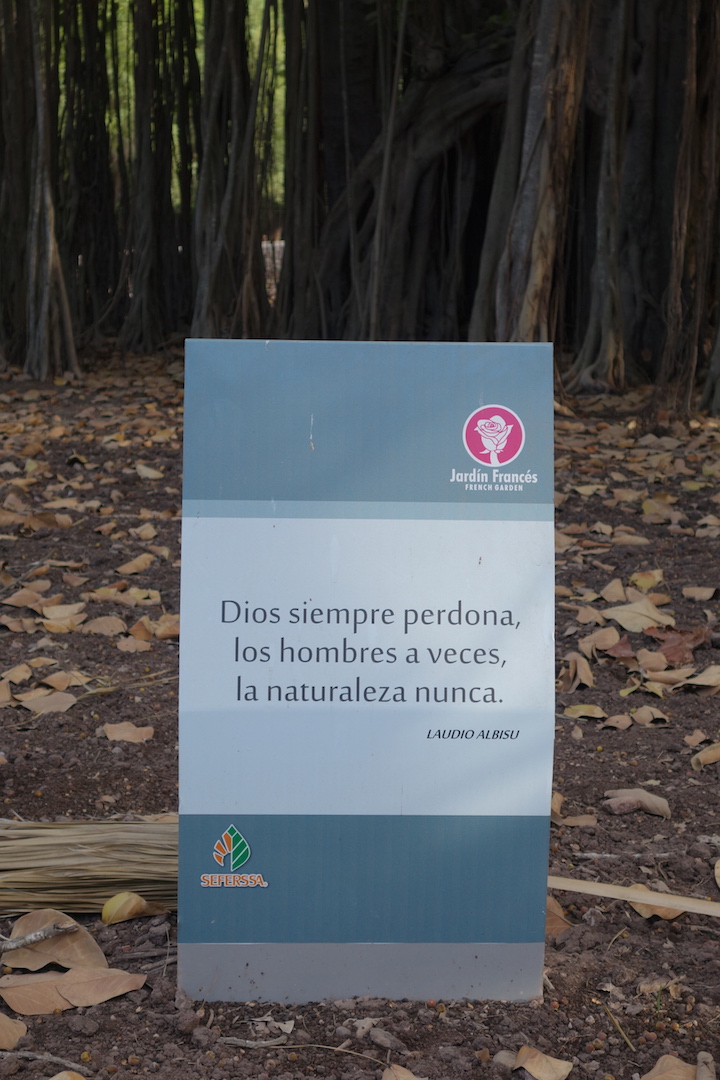 The desert now completely erased and replaced with vast verdant agricultural fields as I continued south.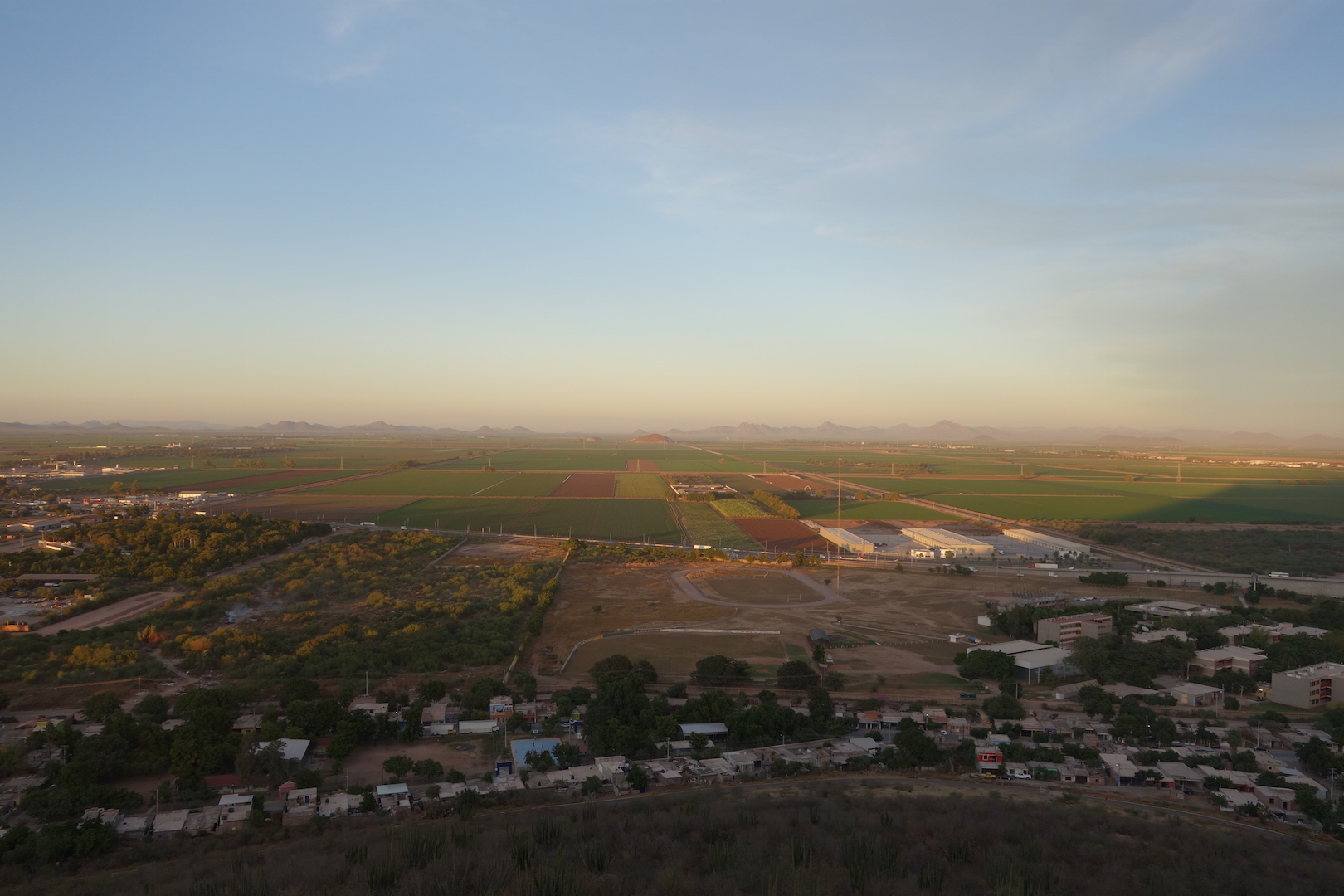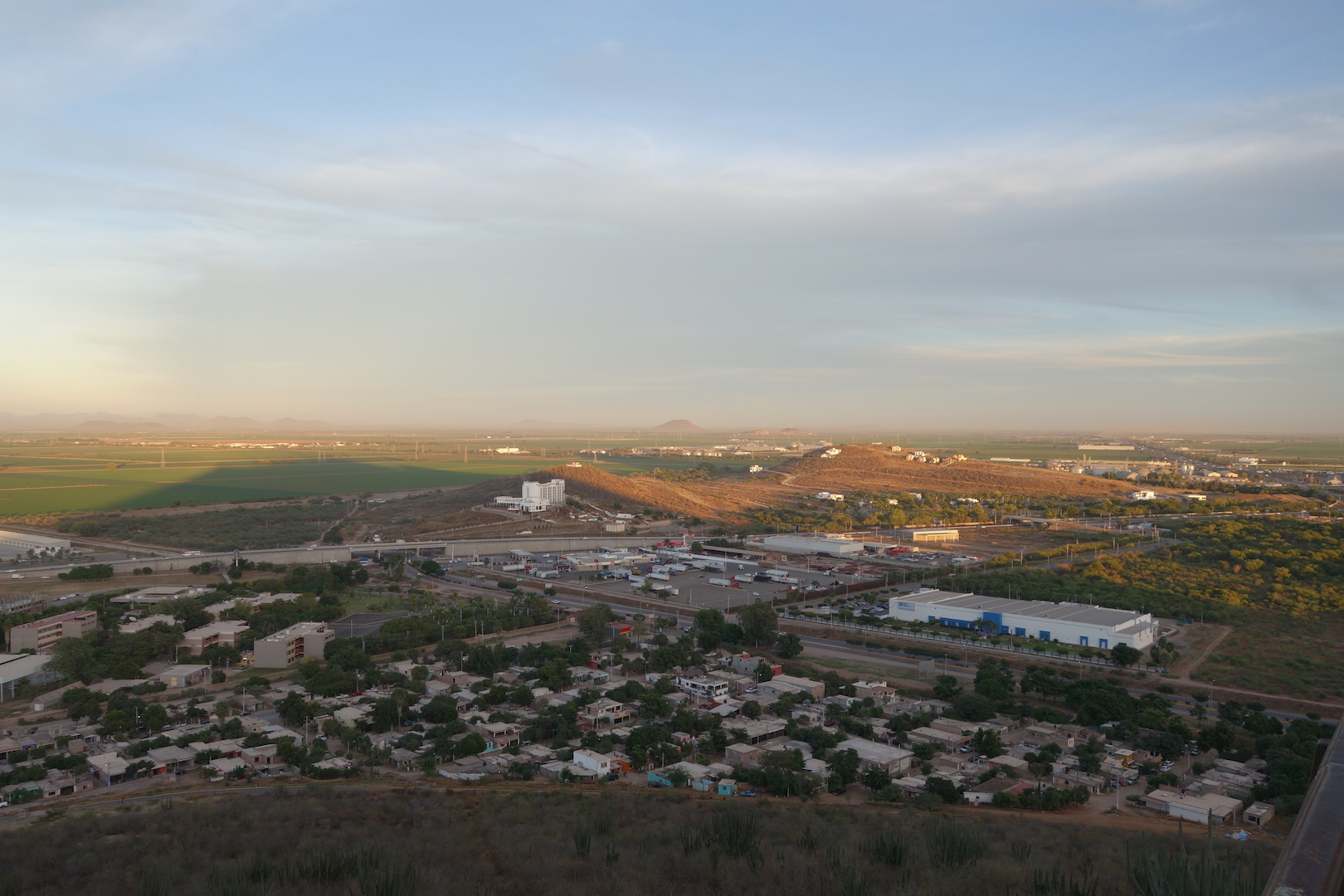 Chilies, Tomato, Maize, Sorghum and wheat replaced cactus, more cactus, dry grass and bare dusty volcanic landscapes.
Beautiful, but now left far behind me.
In Culiacán I stayed with Emmanuel.
A very keen local cyclist with big ambitions to do another big tour, having also recently ridden the Baja peninsula.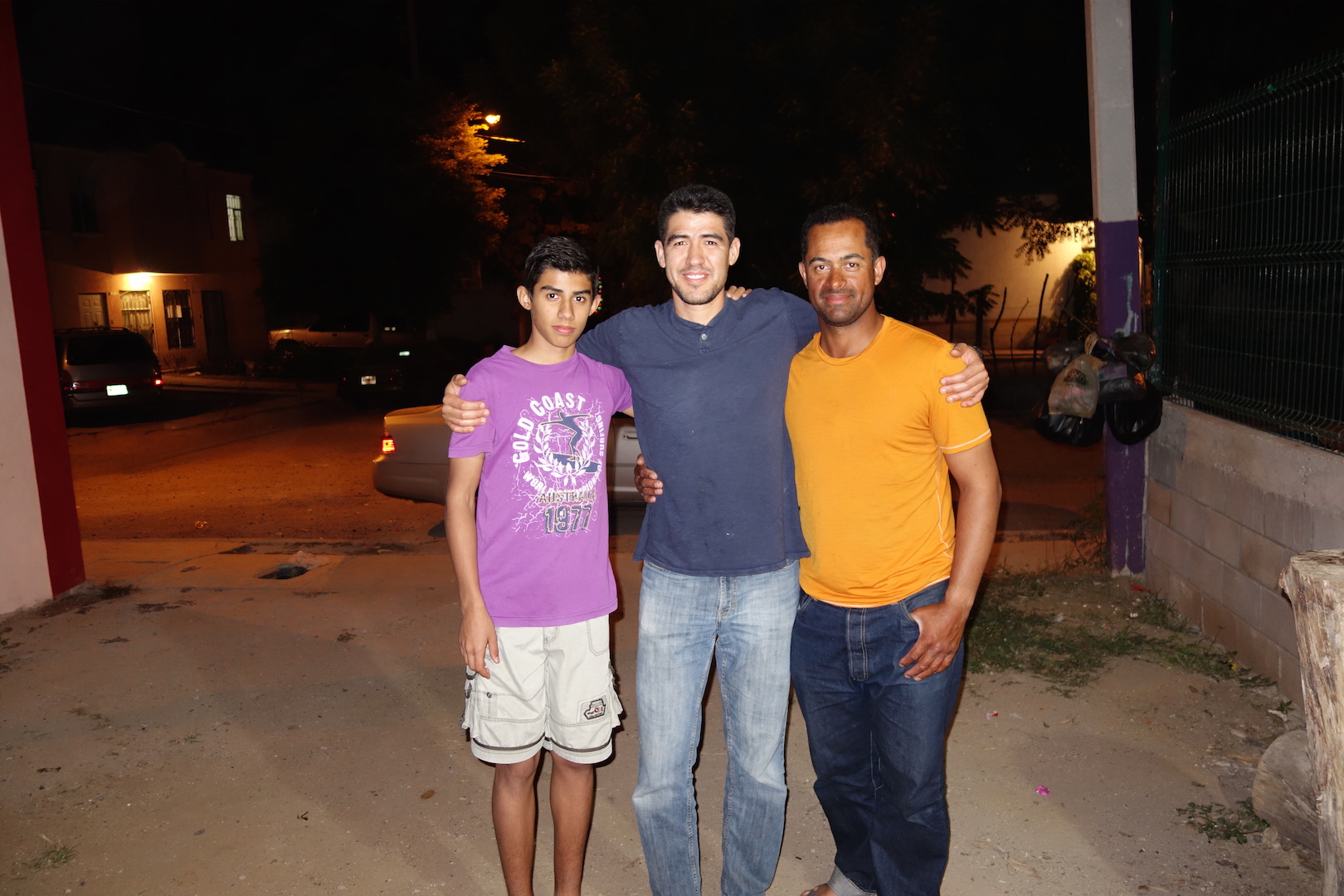 He, his girlfriend and son entertained me for 2 nights and organised a bike ride to a local village and hot spring.
Imala is a small village about 20 kilometres north east of the city and barely above sea level.
It's a comparatively old compared with Culiacán evident by its ancient church.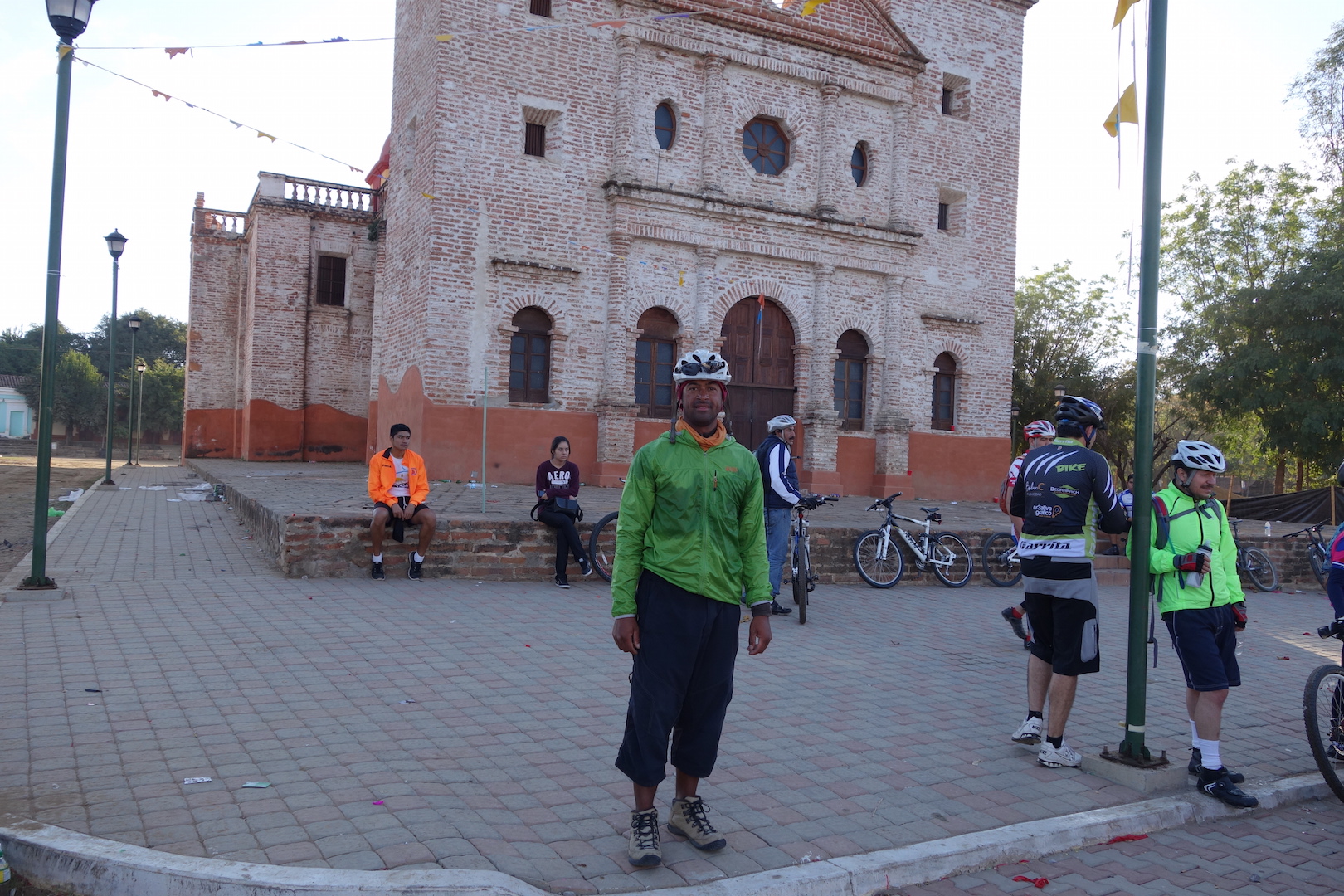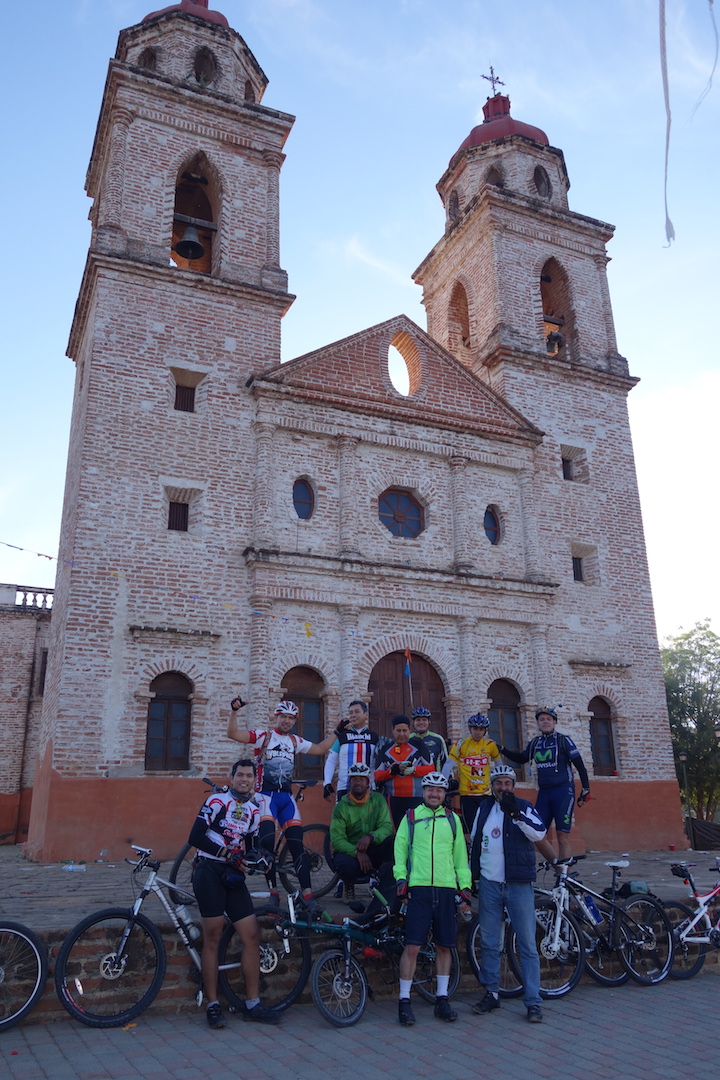 We rode as part of a large group of very amiable cyclists. The event organised in my honour it seems.


Apart from sore legs from a very early morning start, it was a great morning out followed by a great breakfast.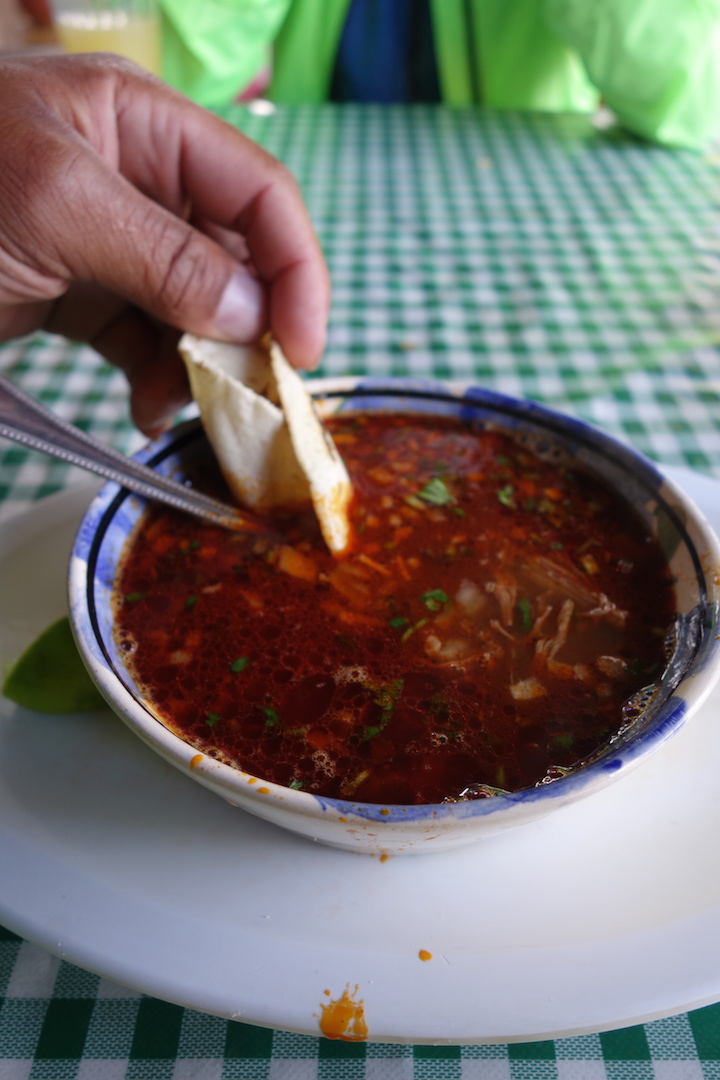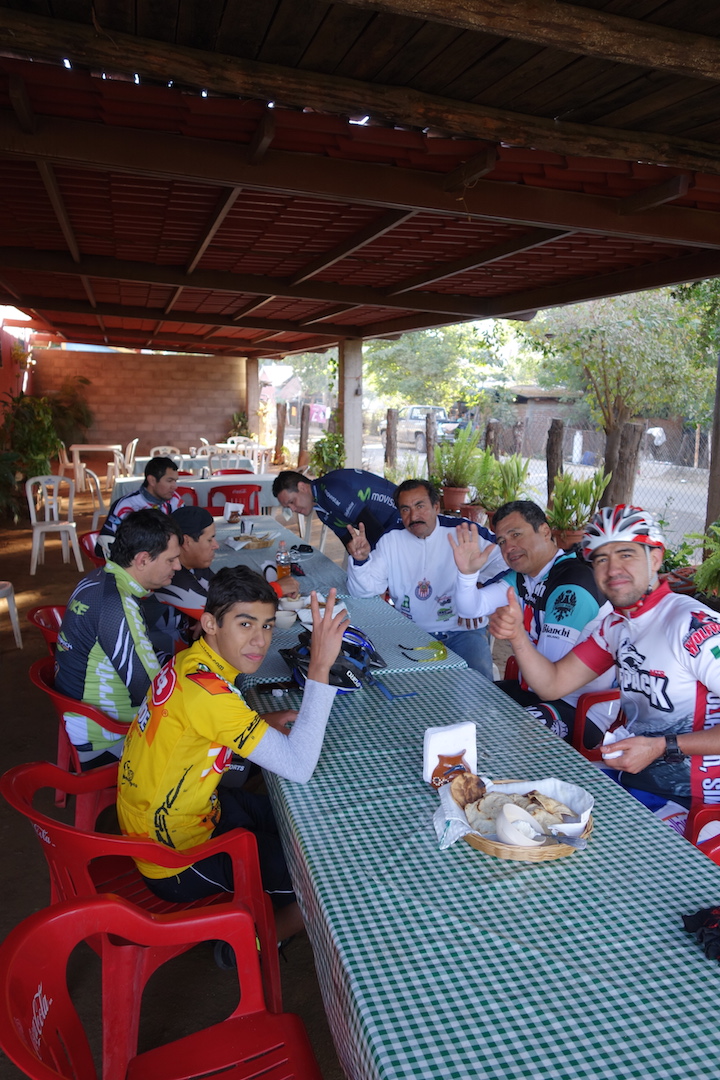 ![](/content/images/2014/12/DSC06014.JPG)

My next stop in La Cruz de Elota was confirmed in advance.
Emmanuel contacted his friend Roberto "Pinky" who lived there and organised for me to sleep in the local sports hall.
The 15-D road is an toll road motorway running along the western coast of Mexico. There are very few services on this particular stretch and after 120km's in the heat with little enough food, I wolfed down the the food and water given to me on arrival.
"We put you up in the hotel instead" Pinky told me. Half a second made me question who was paying, but it was a cheap looking hotel so I didn't give it second thought if I had to pay.
I showered and was shown around the town by Pinky.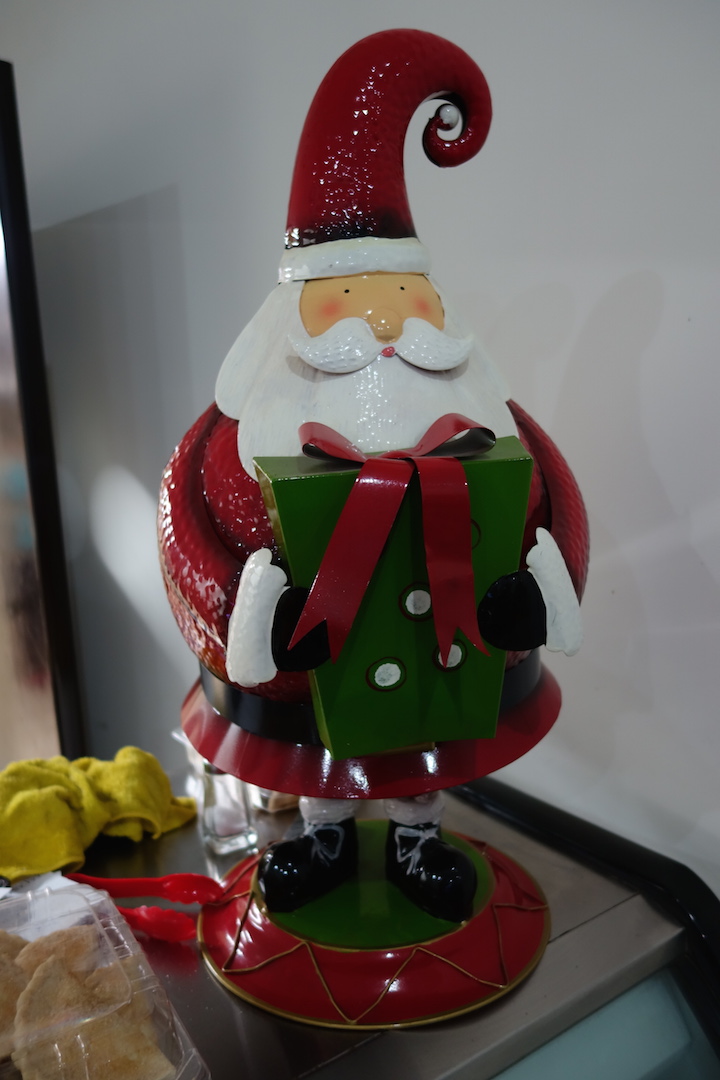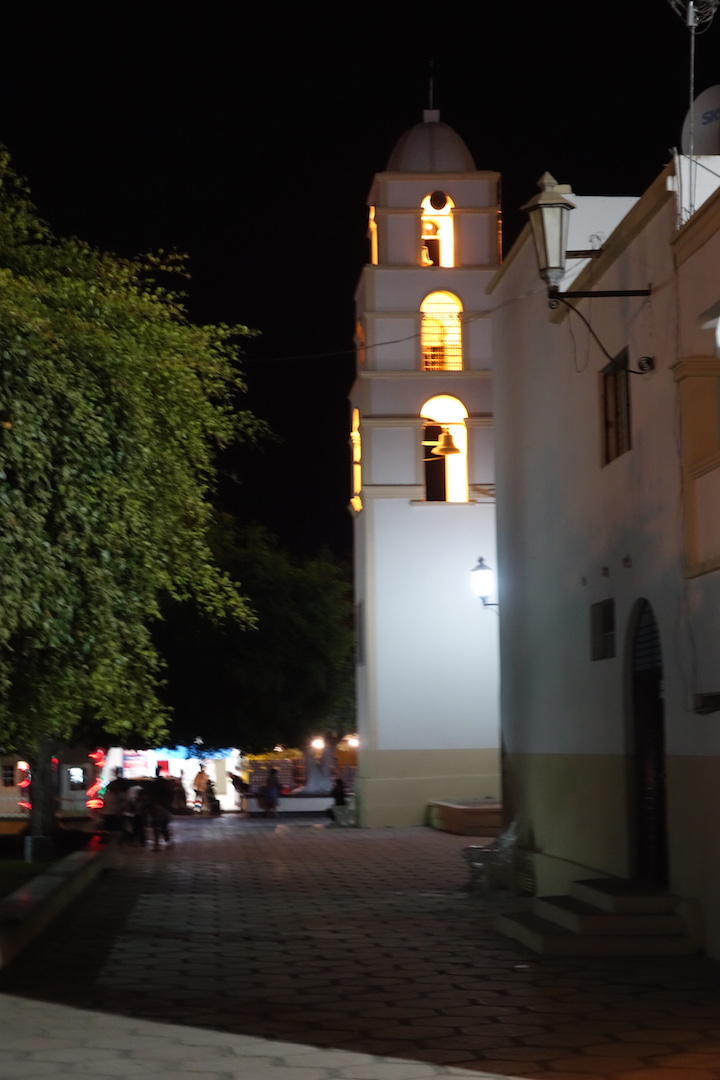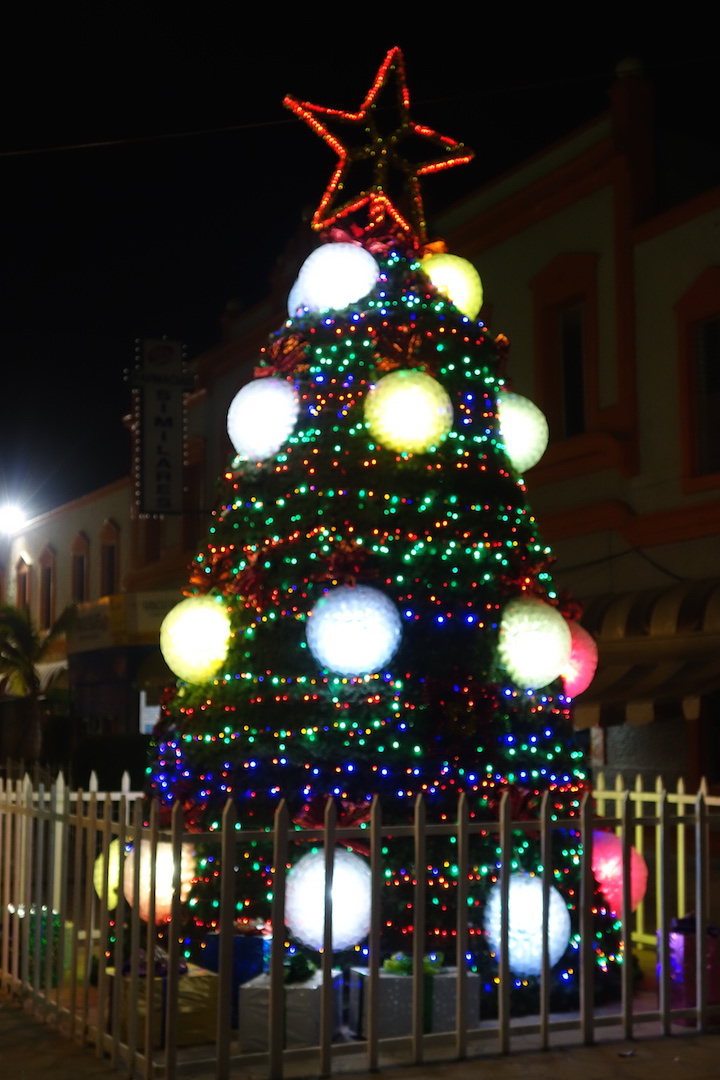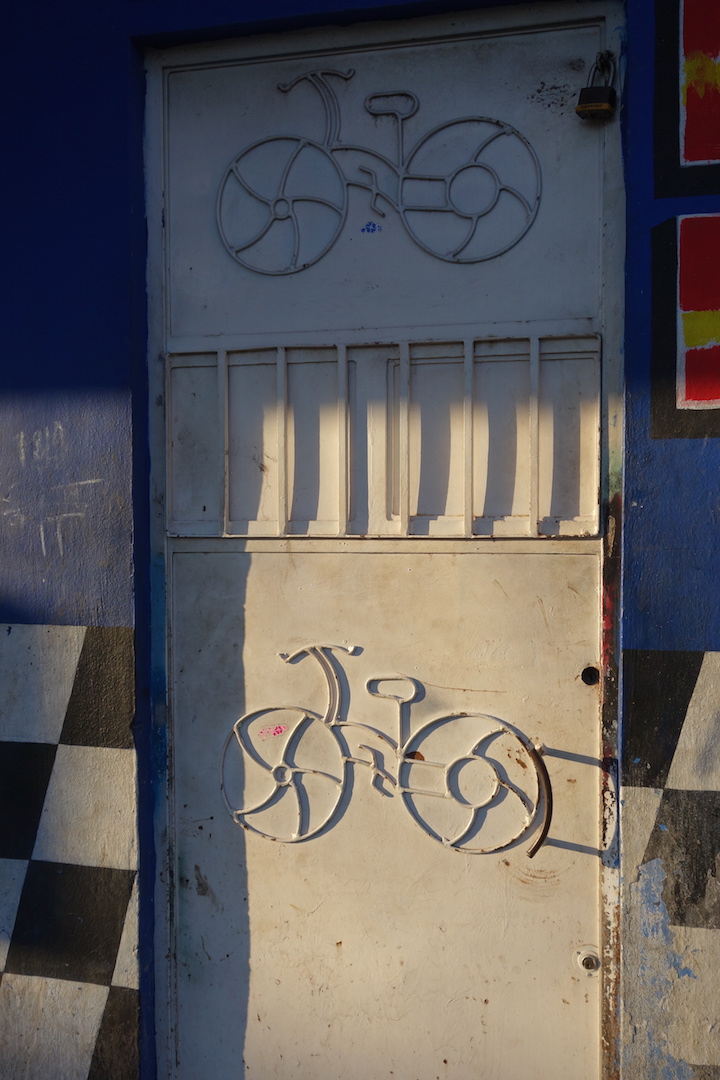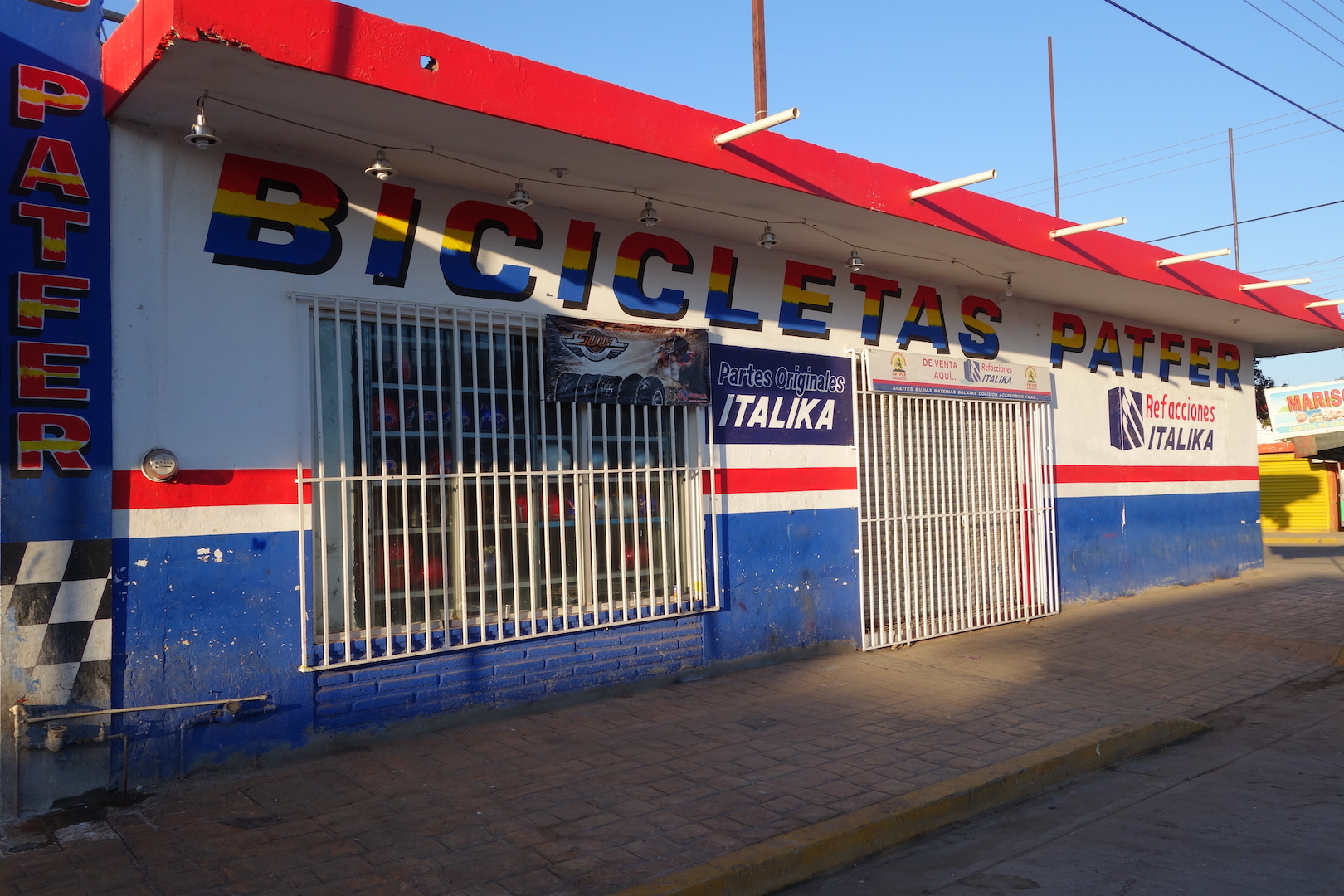 He worked for the Ayuntamiento, the town council and was clearly very proud of his hometown. It turns out they were paying for everything!
La Cruz de Elote was a nice town with very friendly people all busy getting ready for the festive celebrations only days away now.
Street closed off for the Christmas market and festive music blaring out of every car window and shop doorway.
So familiar, yet so different to what I am used to.
Later, I was invited to dinner. Another excellent paid for meal gratefully received.
I slept well despite the party atmosphere noise outside my window and was asked the following morning to take some official photos.
" We don't get many travelling cyclists passing through here" I was told. " They normally continue along the main highway, because they think we have nothing to offer"
Well how many cyclists had missed this opportunity I wondered?
As they set up to take the photos, the Alcalde, the town Mayor arrived!
I expressed my gratitude to him for the hospitality of his town and he wished me a safe journey and Christmas cheer.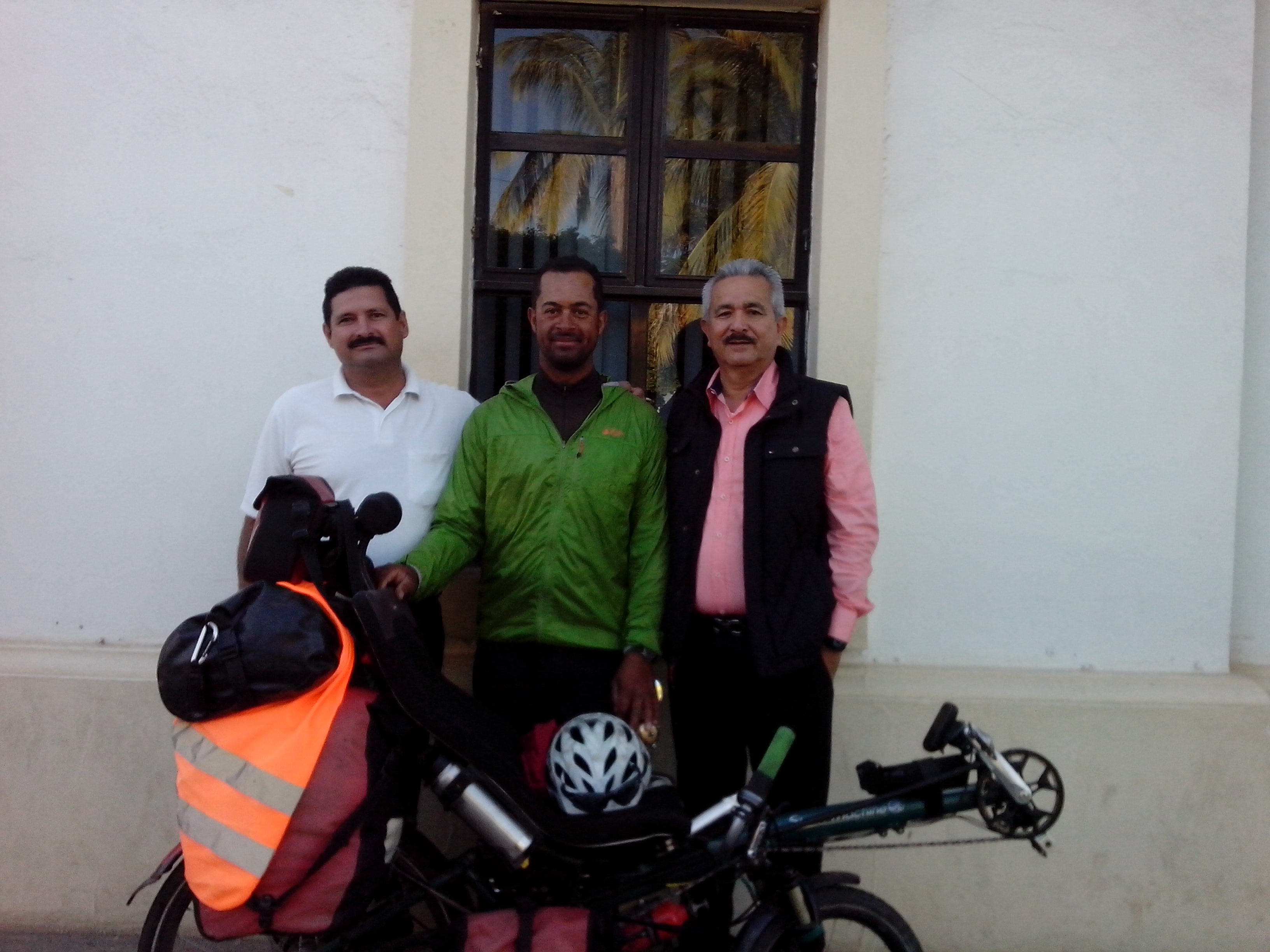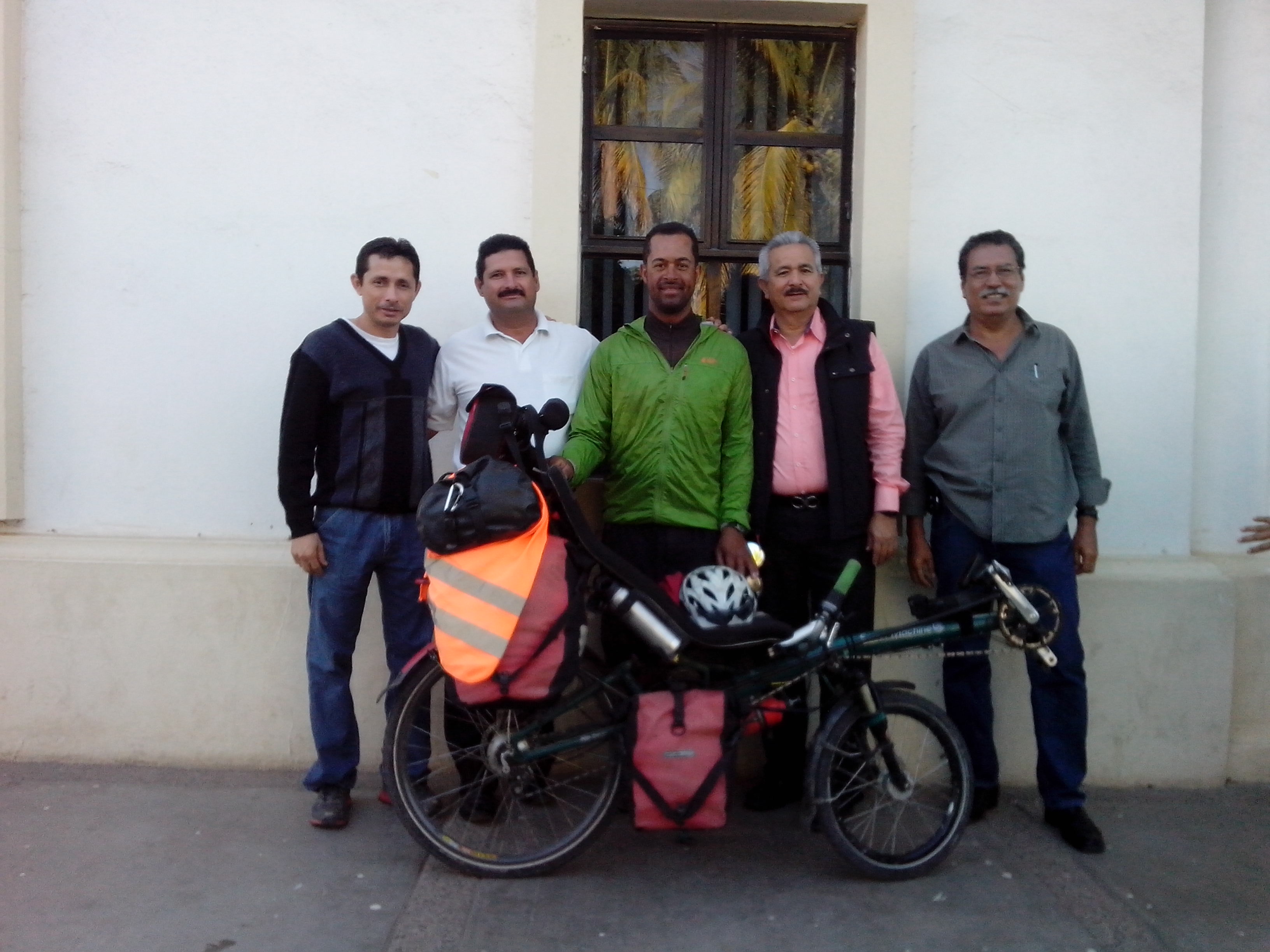 Then insisted on a police escort with lights flashing, out of town!
His minions jumped on their mobile phones but a Police officer was not available immediately so I settled for Pinky and one of the town councillors clearing the way, lights flashing as I rode back to the highway.
I smiled as I rode out of town thinking how often I would get an escort out of town like this?!
The road ahead was dirty.
The 15D a new highway, recently finished.
A wide shoulder. A nice luxury.
But not cleaned properly or regularly and the thousands of badly maintained vehicles passing every week dropping bits of metal, bolts screws, nails and wire from exploded tyres. Bits of wood, plastic, thorn bushes gravel and glass bottle all add to the assault course my tyres have to dodge daily.
And often fail now they are getting worn. My total so far 13 punctures in one day, but admittedly, one patch failed 3 times for some reason.


I fitted a new tube but I will need new tyres soon.
In Mazatlán finally, I was greeted by Hugo again, and his family who have looked after me for the Christmas period and fed me well.
Like many, I was interested to know how the Mexicans celebrate Christmas.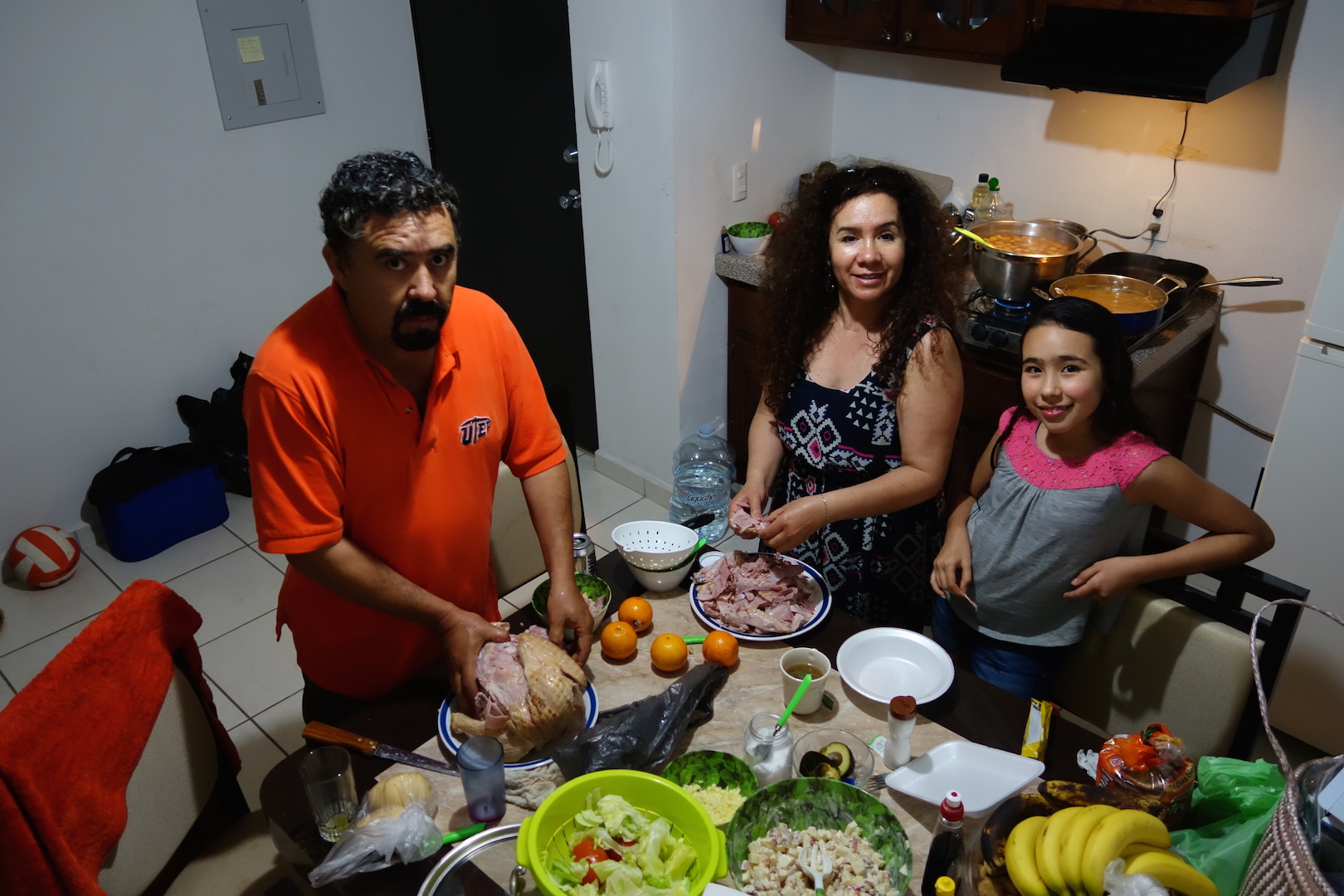 Well, its very similar to the UK. Except the 24th is celebrated more than the 25th.
A large meal in the evening, with a Turkey, cut up and fried then basted in fresh orange juice, chillies, onion and bell peppers. It made a nice change. Add to that, plenty of vegetables, pasta, bread, and of course the ubiquitous tortillas all left us full up after several large plates full.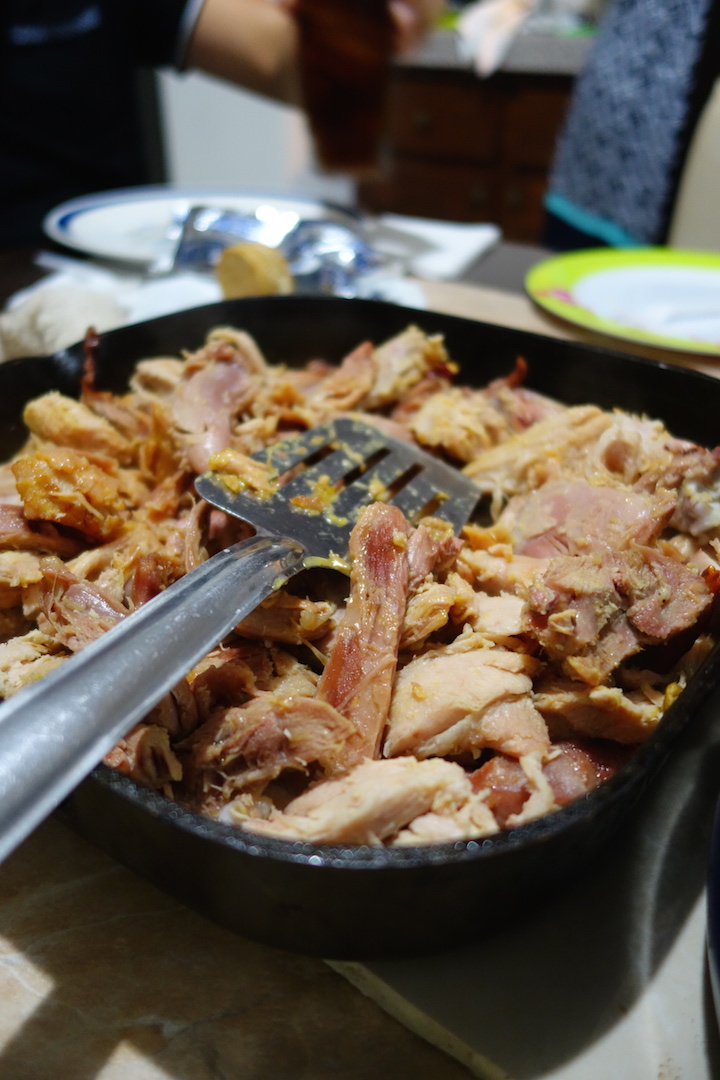 It was a fantastic meal in excellent company.
MANY MANY thanks to Hugo himself, Hugo his father, Betty his mother. And Huber and Beyra his brother and sister.
The Salais Family.
Muchas gracias por su hospitalidad y generosidad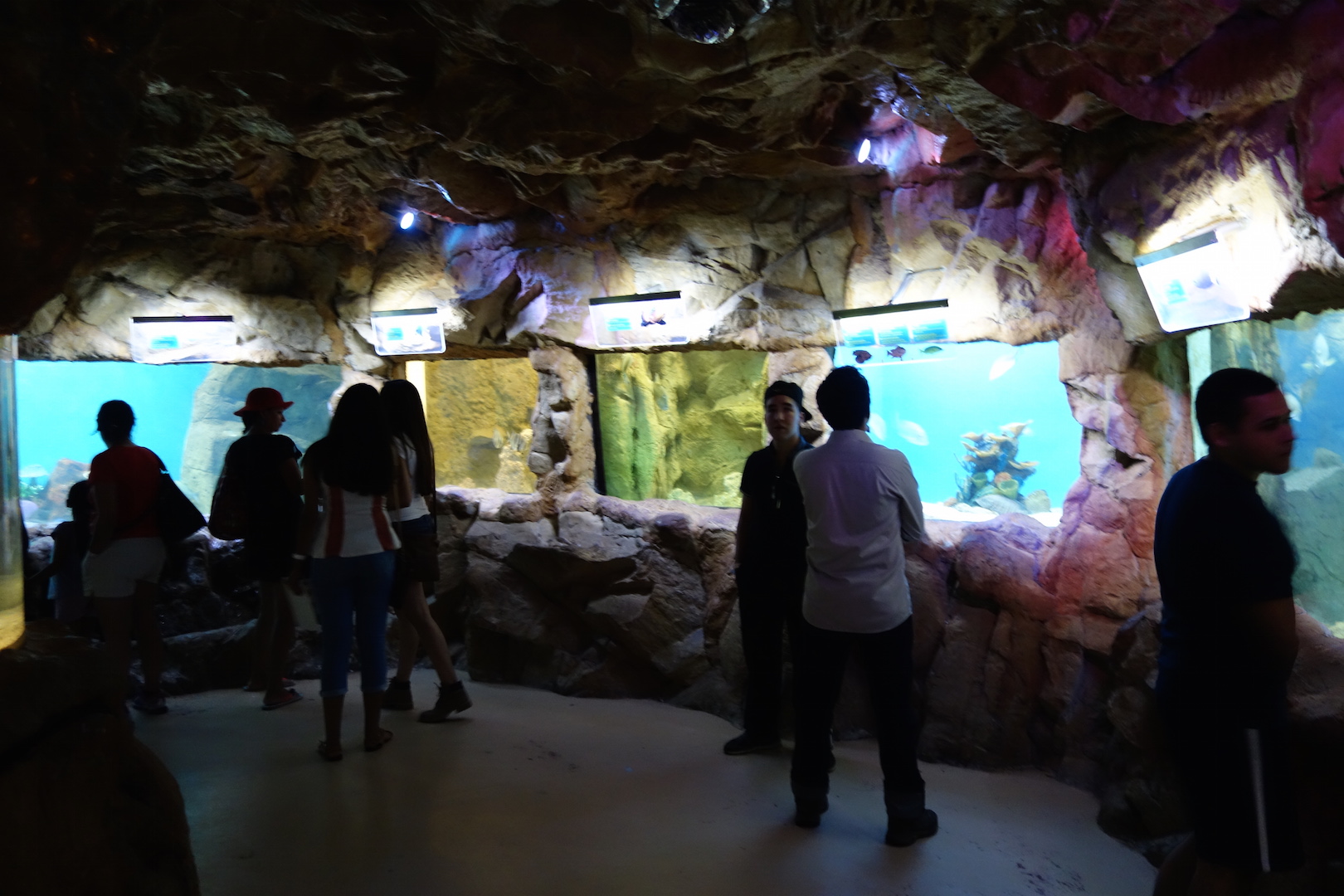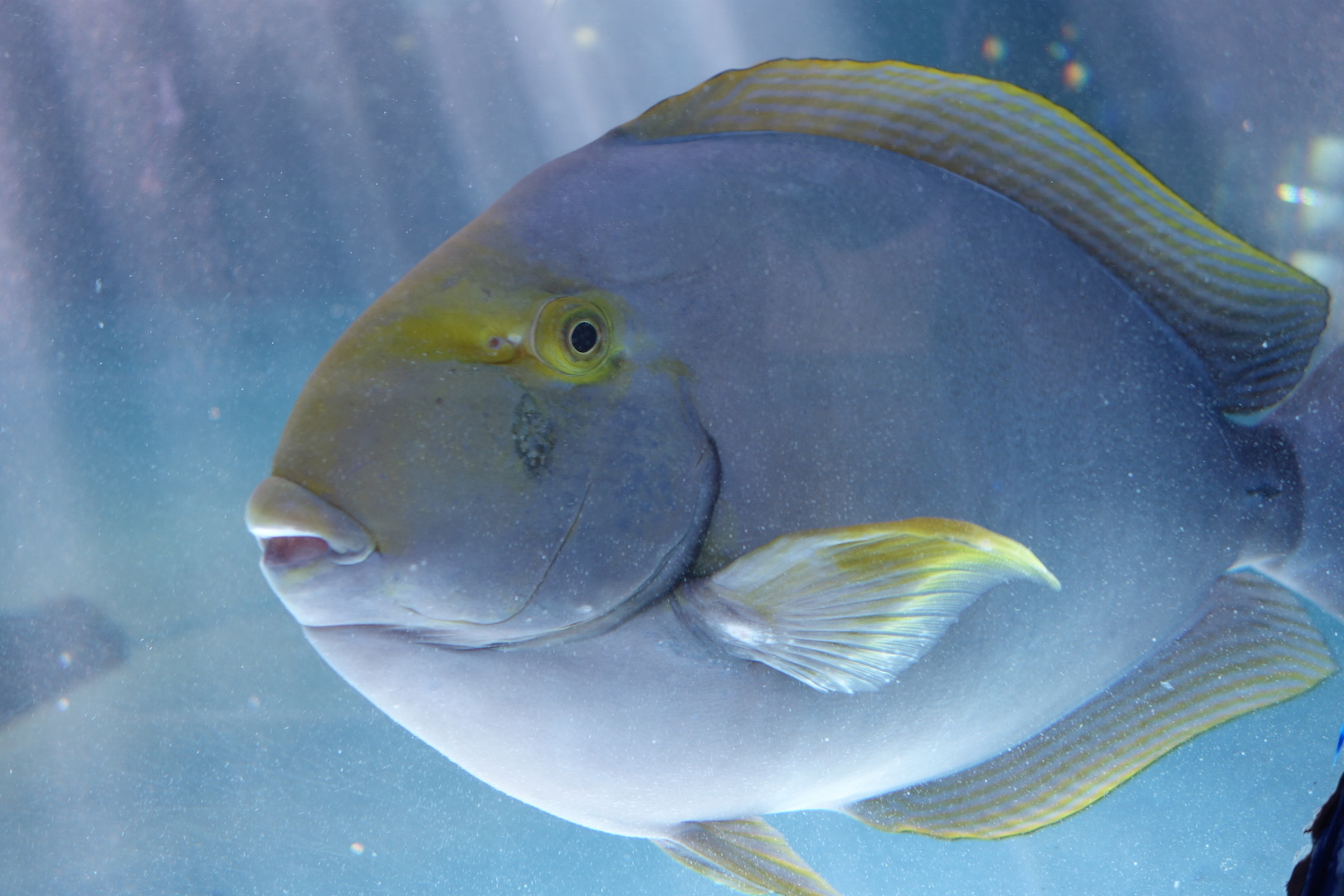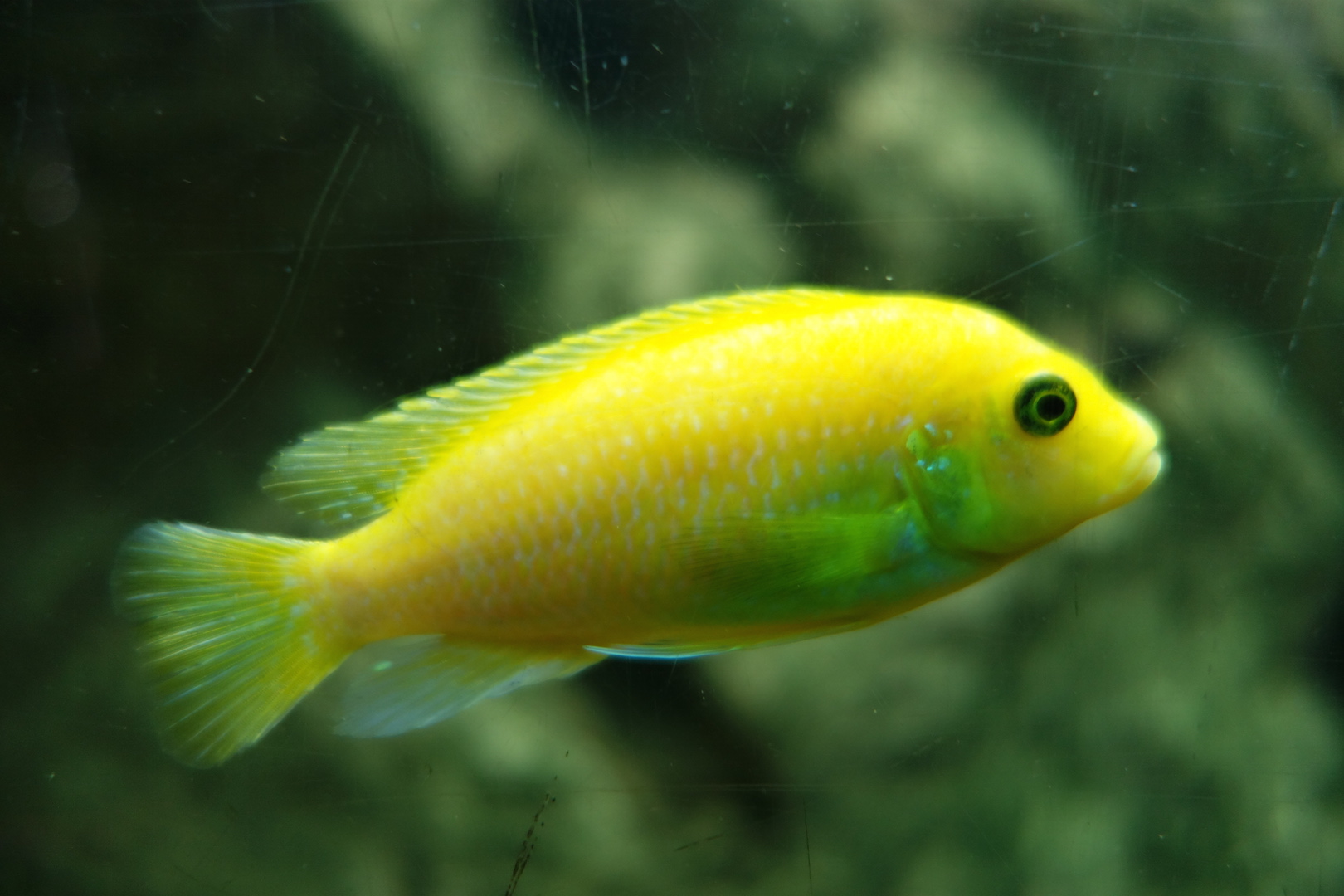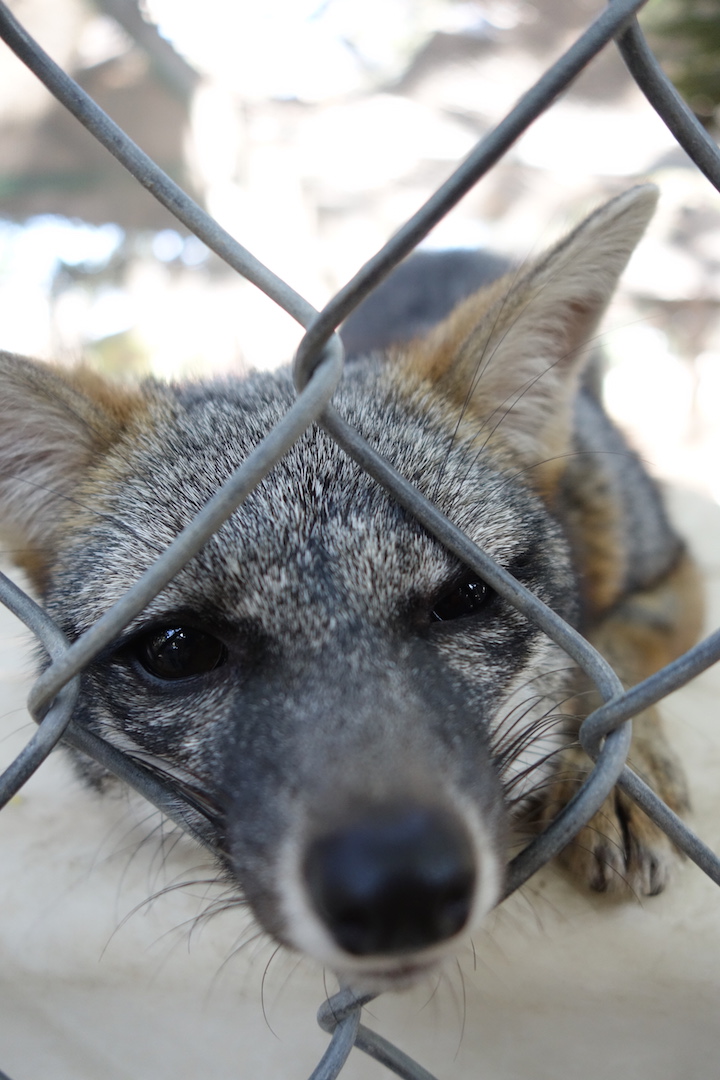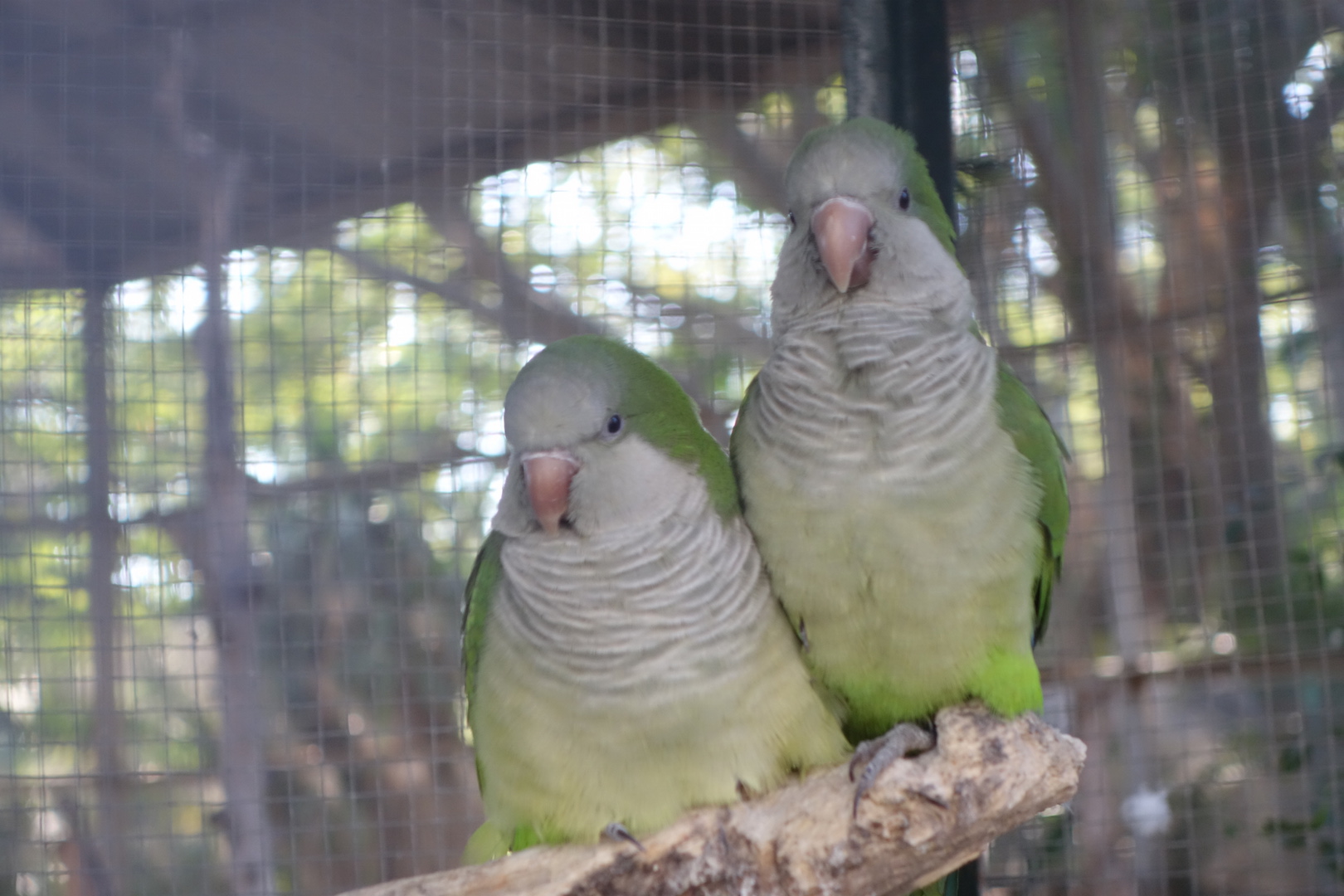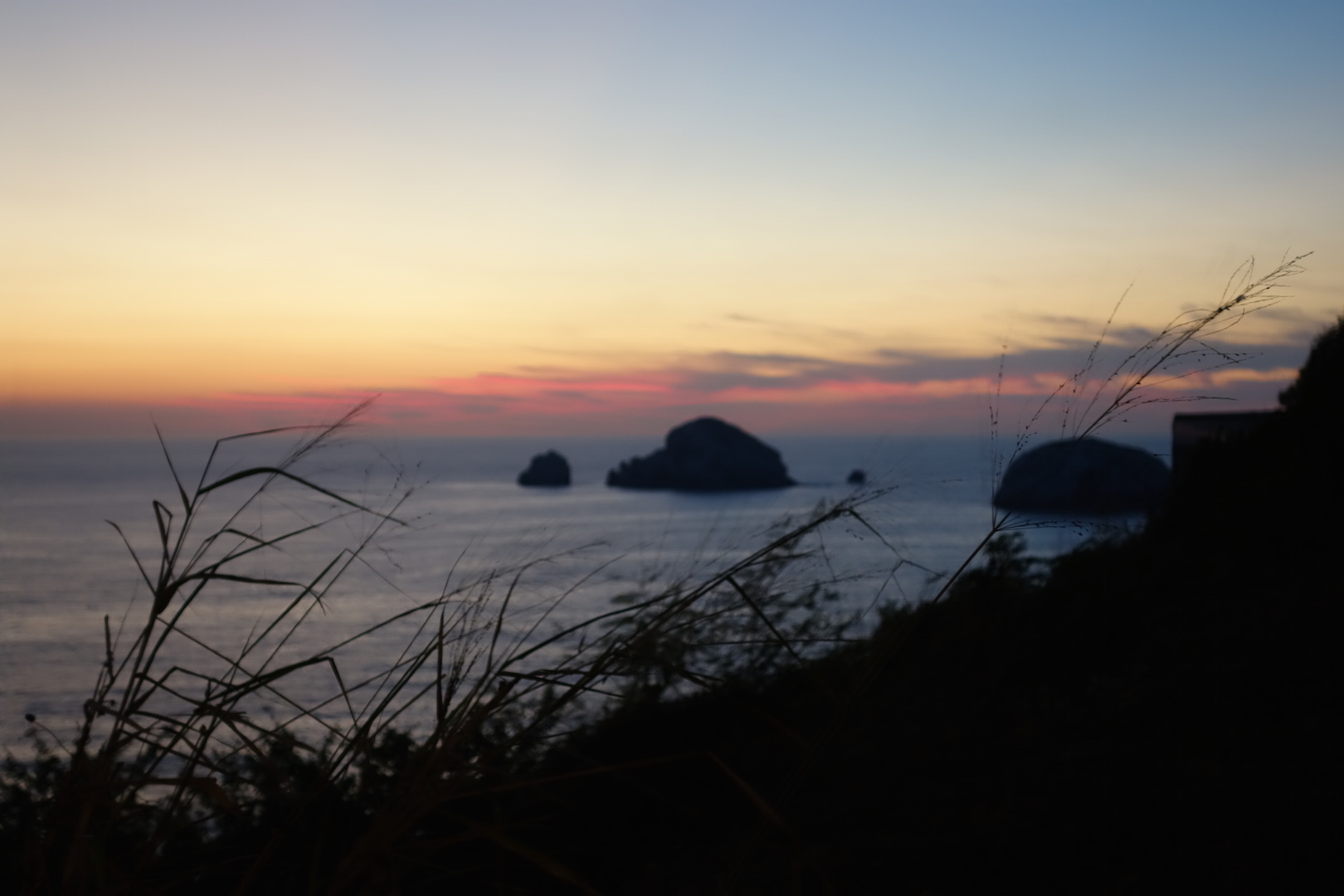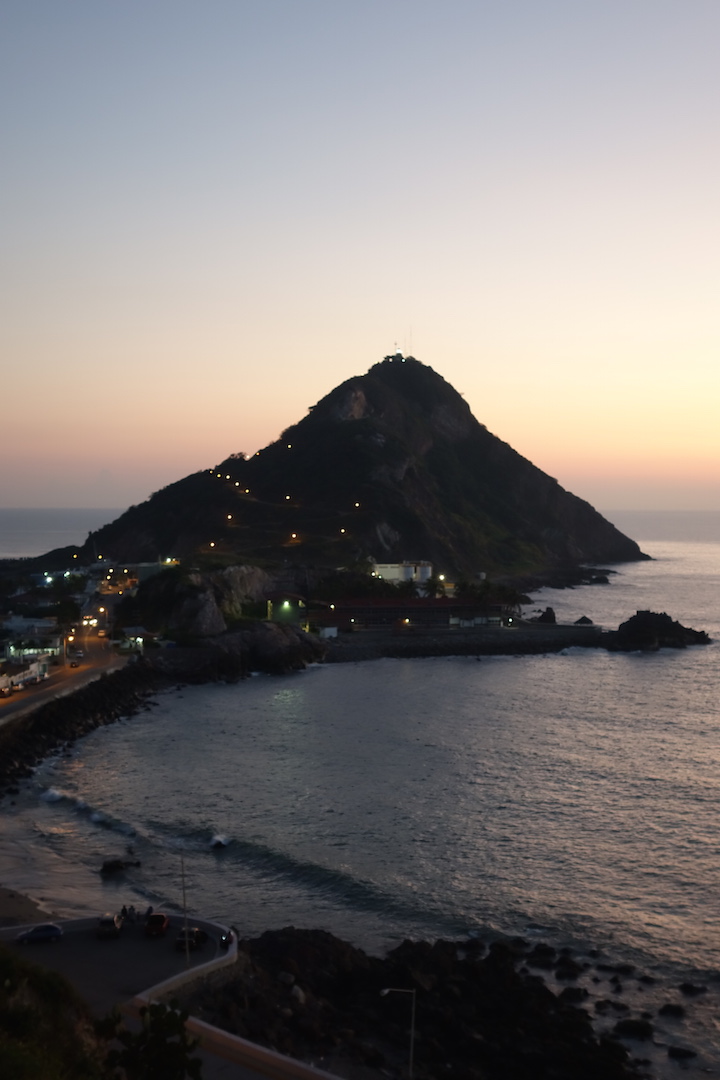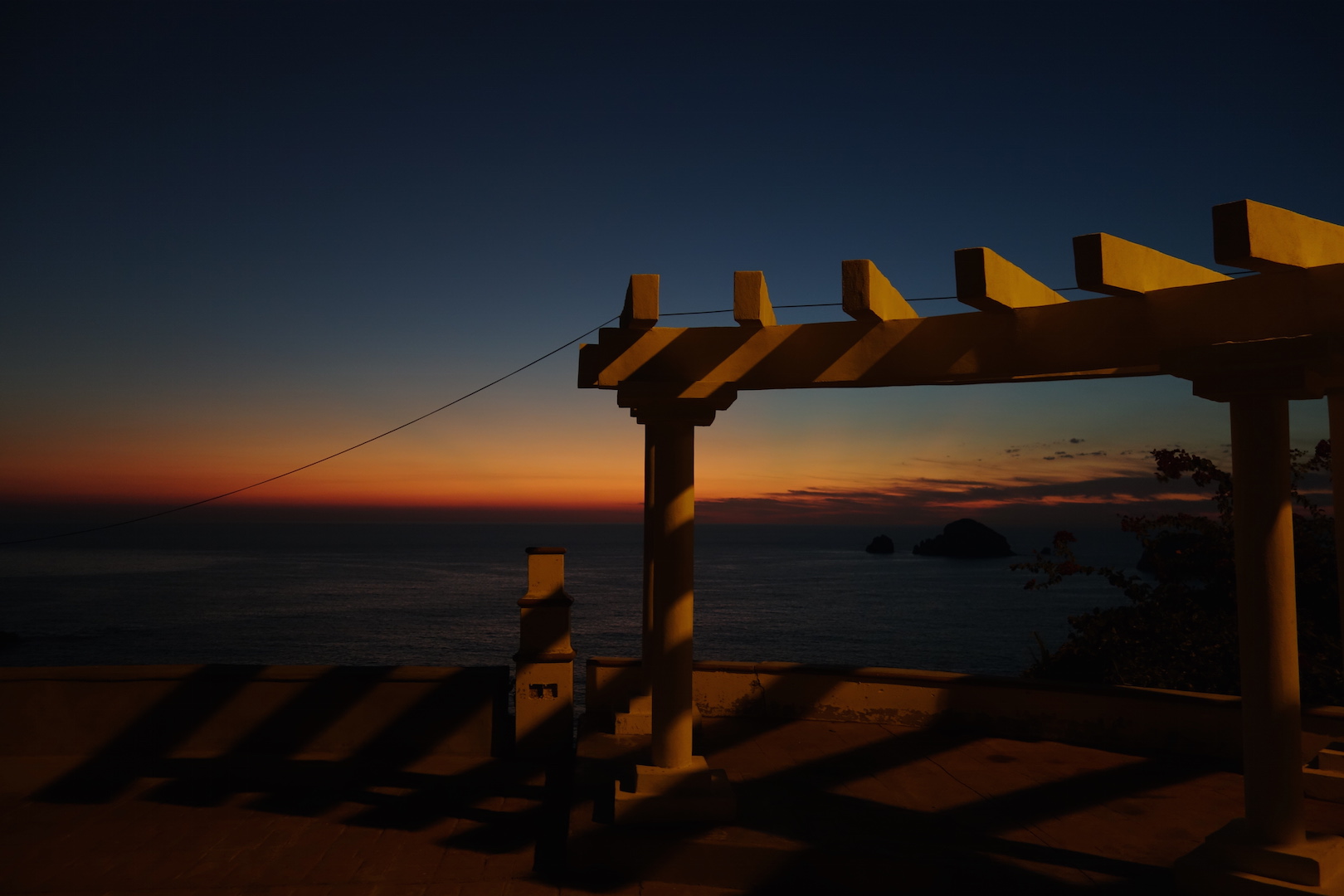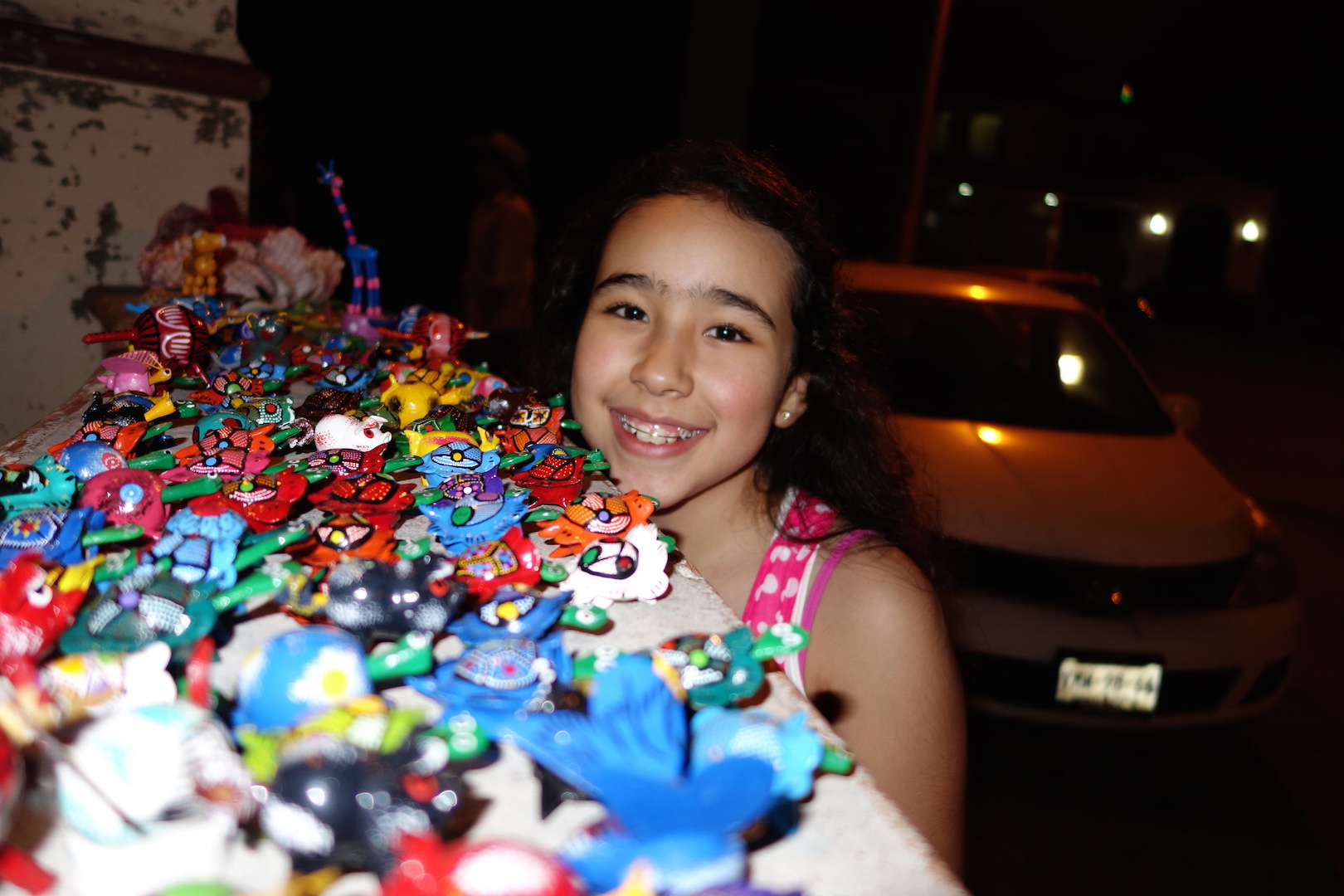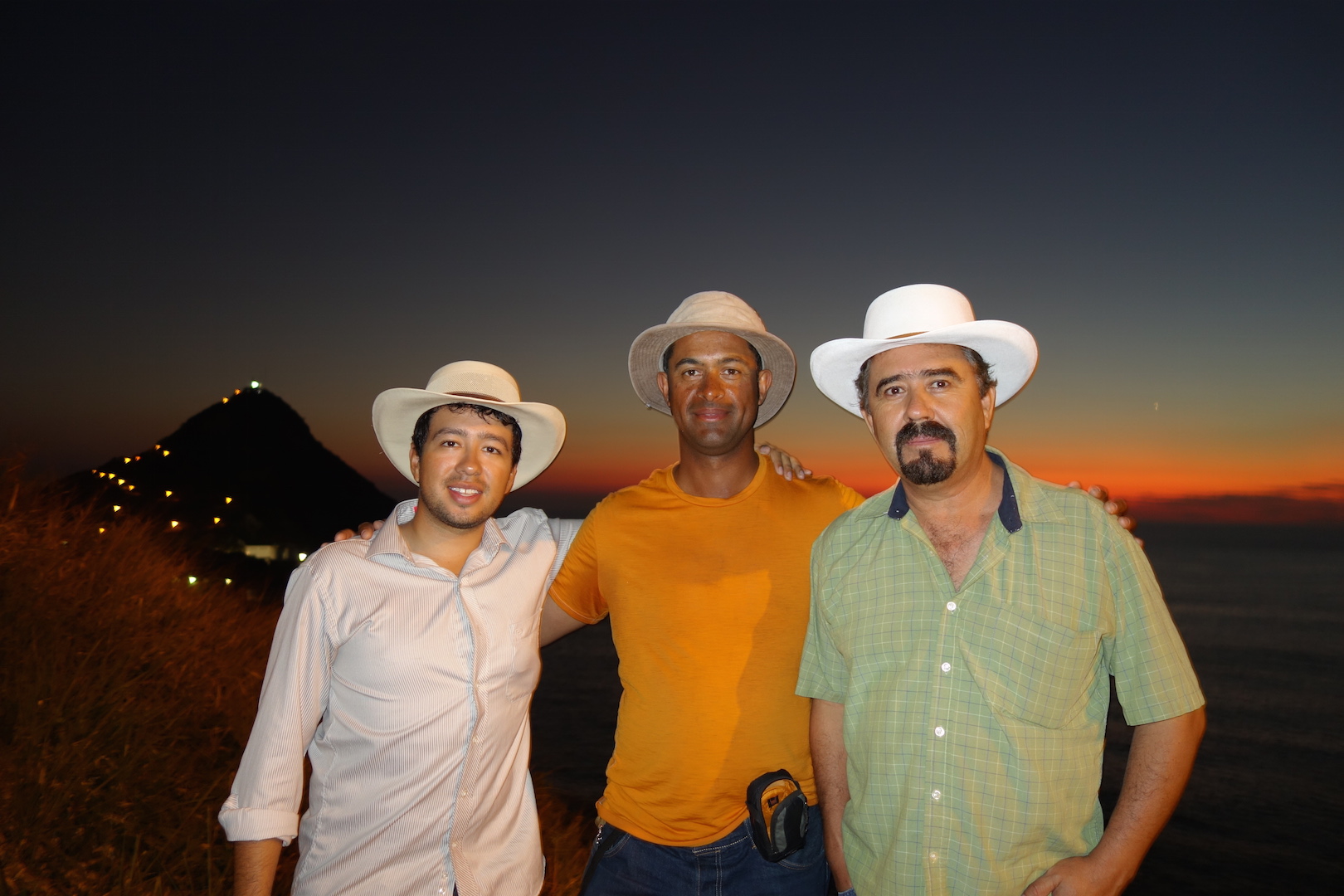 ————————
This year has been a fantastic one for me.
The beginning and continuation of an amazing adventure which is far from over.
Though the very act of climbing on my bike and pedalling to my next destination is solely my own, I could not have travelled the nearly 18,000 kilometres I have done so far without the assistance of hundreds of kindhearted and generous spirited people I have met along the way.
Their willingness in letting, essentially a stranger into their homes and lives still continues to amaze me and I am very grateful for the support and assistance I have received.
THANK YOU to EVERYONE who has helped me in whatever small way over the past 9 months of travelling. It means a tremendous amount to me.
---
2015 promises to be equally exciting and I hope you will continue to follow my adventure as I travel through Mexico and into Central America.
I have no doubt there will be many more interesting stories to tell and things to discover. And I will be glad to share a small part of this adventure with the many readers of this blog.
I know the website is a little slow, but I am not a great programmer, and as you might expect, I am not able to take the time to properly work out the little knots, so hope you will persevere with it until I am able to rectify the problems.
It'll be worth it, I promise!
Tomorrow (26th Dec 2014) I will leave and continue my journey. Two more days on this low lying agricultural plain, then I begin to climb the hills up to around 1700 metres to Guadalajara, where I hope I will be celebrating the new year with a very pretty lady……
CHEERS!!