0033: Race for the Border pt. 2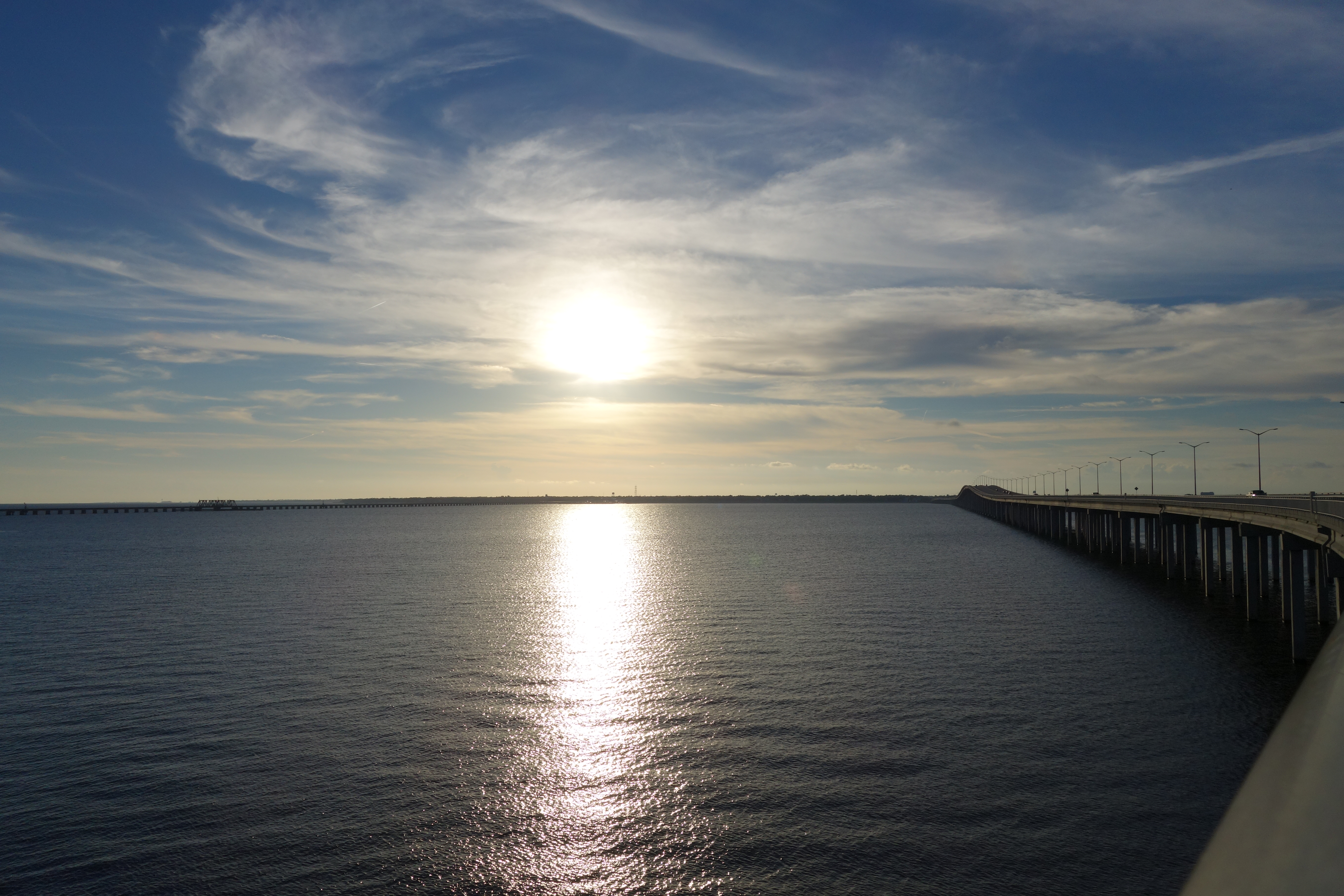 On the morning I was due to leave Foley, I called in at Justin's bike shop East shore cycles to adjust my now damaged headset.
We spoke about the route ahead.
My plan to take the ferry to Dauphin Island and cross over to the Mobile side of the bay.
After looking quickly for the timetable, we discovered the ferry was closed for the next 2 days for scheduled maintenance.
Perfect timing!
So I was stuck in Foley, Alabama.
Justin offered his home as a rest for the duration, but as I am on a tight schedule I need to keep moving.
The only other routes across the bay are not accessible by bicycle.
One is the interstate highway, the other a road tunnel with no shoulder.
The roads in this region of the USA are really not equipped to accommodate cyclists.
You have to be continually on your guard cycling along the roads.
While most drivers and especially truck drivers are very respectful there are always a few who simply see you as a potential target.
After phoning around, Justin managed to organise a night in a Fire station on the western side of Mobile.
His colleague in the shop lives close by, and offered to drop me off there later in the afternoon.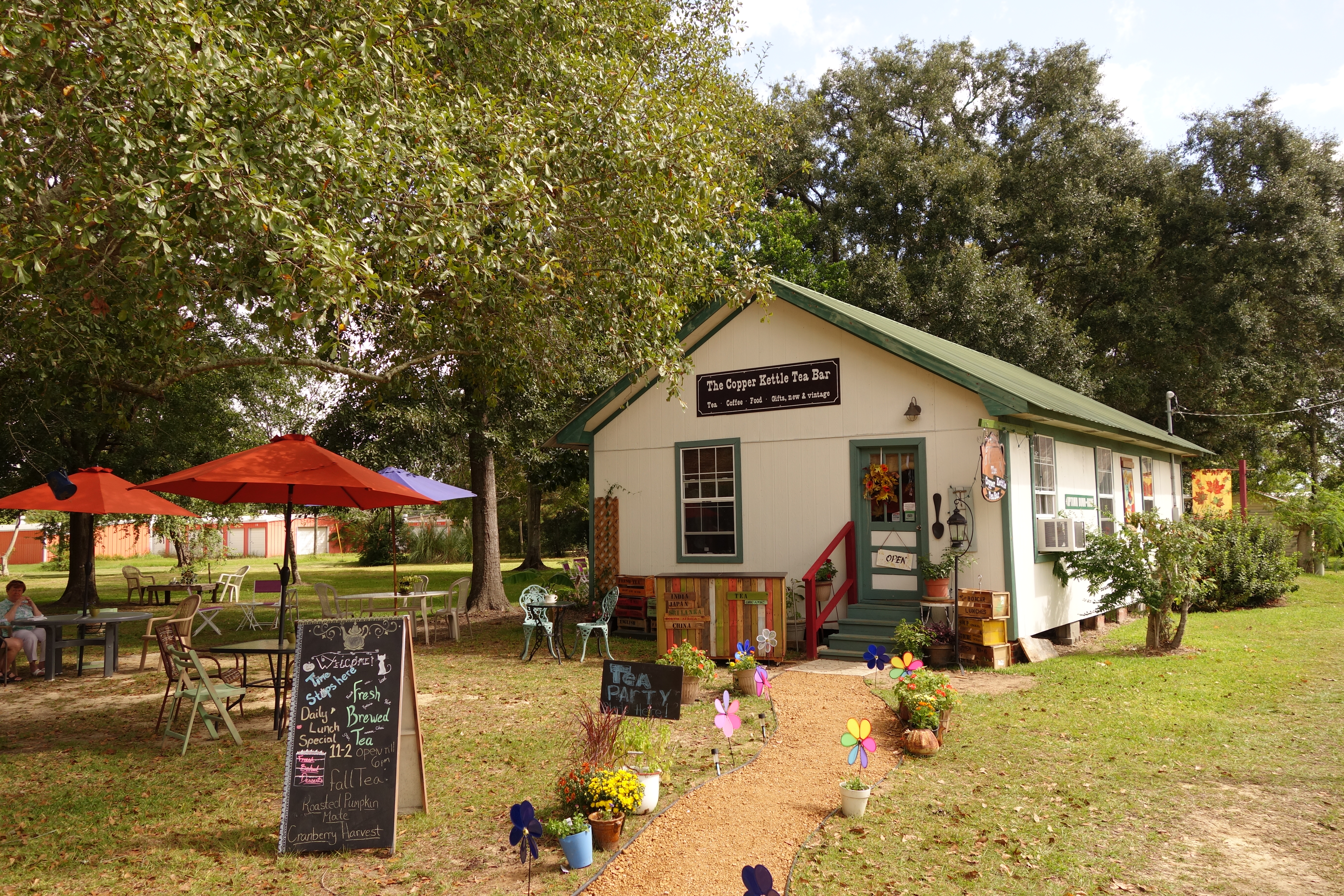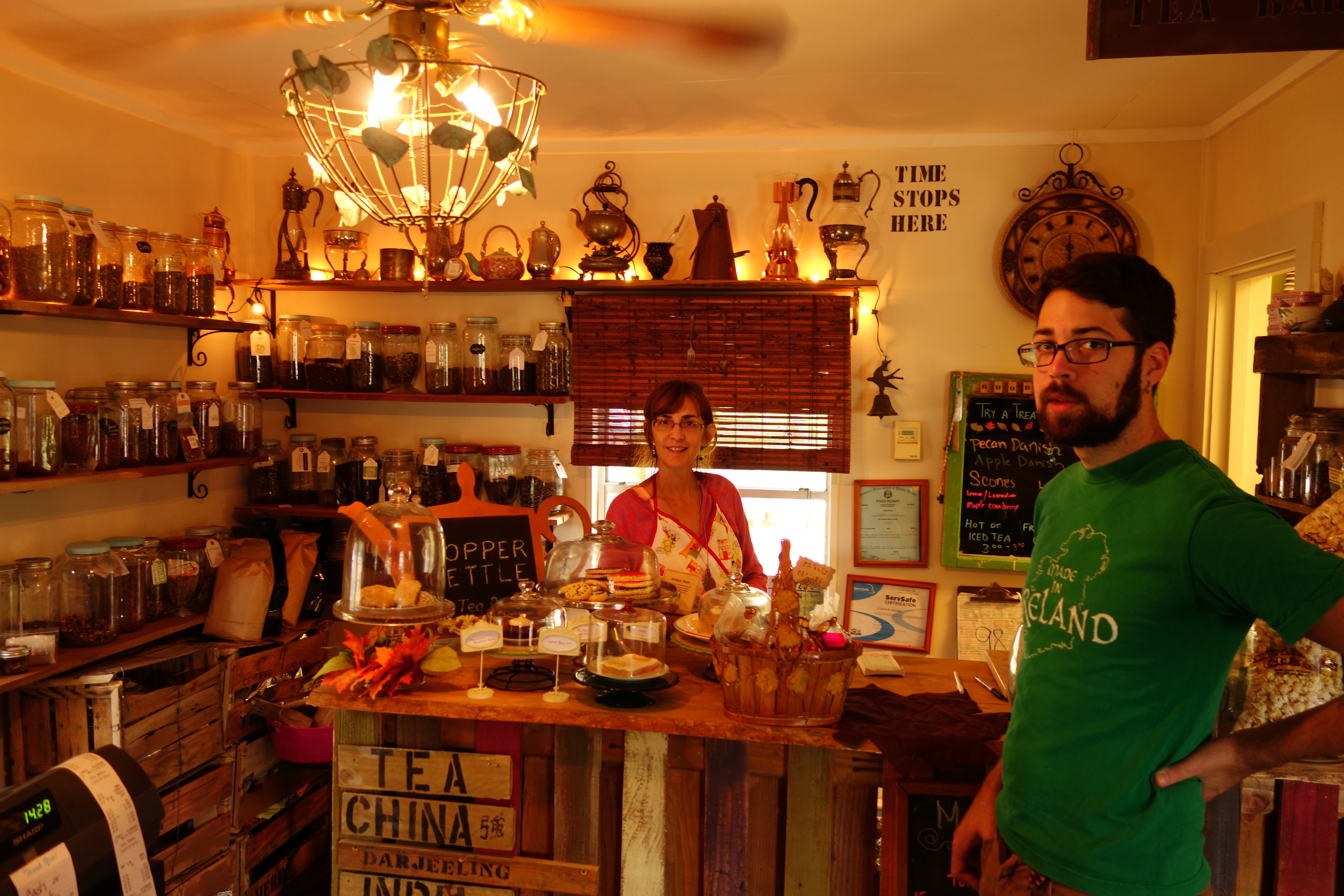 After a wandering round the town for a couple of hours, and using the time to get some chores done,
we loaded up my bike and bags and drove into Mobile.
I am glad I didn't cycle.
Beautiful as the city is, it would be a nightmare to ride in on a bike.
The traffic heavy between grand houses and streets. Overhanging oak trees add a gloom to the streets despite bright sunshine.
I was dropped at Station 23 and was quickly introduced to the guys there.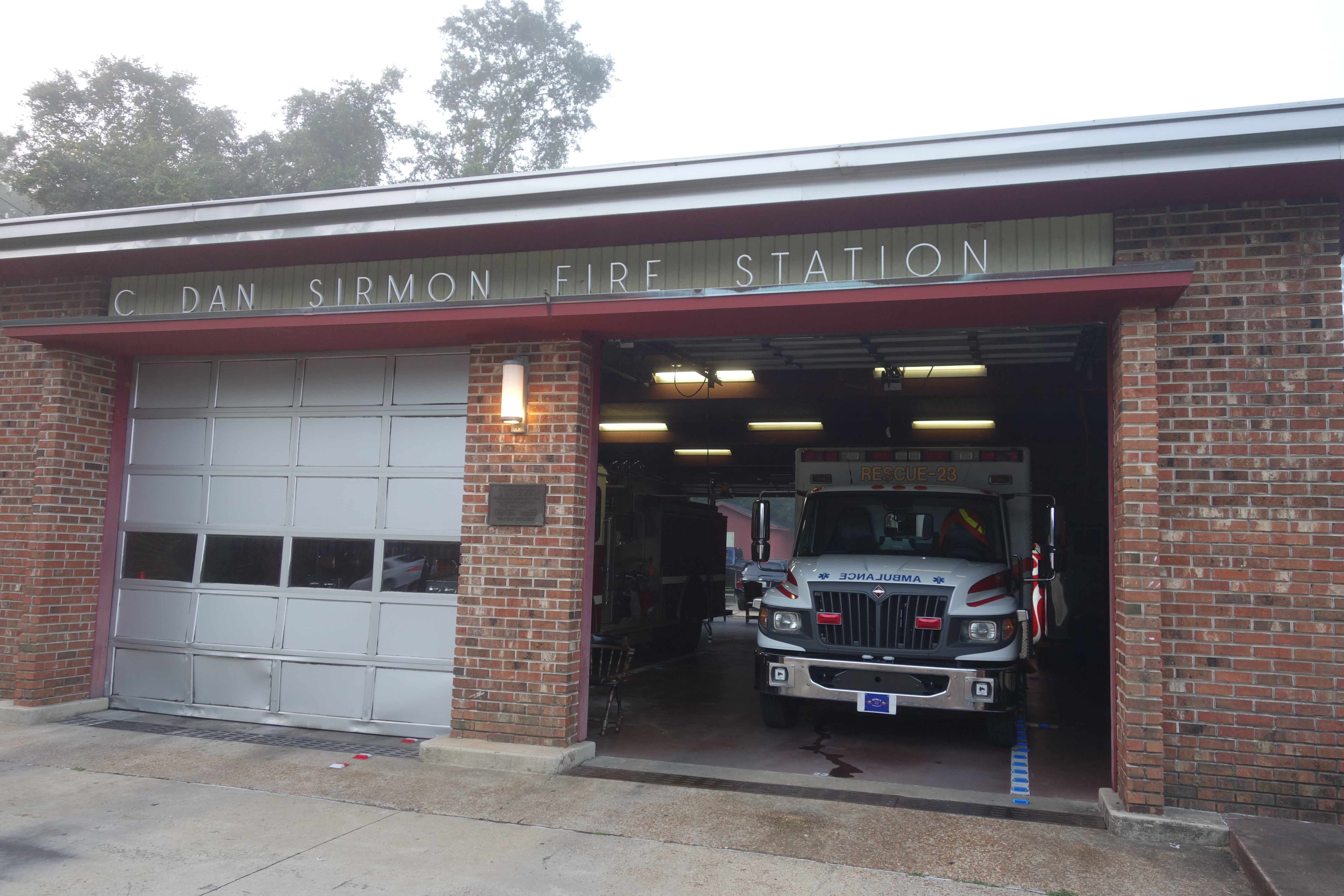 I used a spare bed and then went to clean up and organise myself for the next day.
Later I was invite to join the crew for some food.
I was given a Station T-shirt which entitles you to a discount in some food outlets.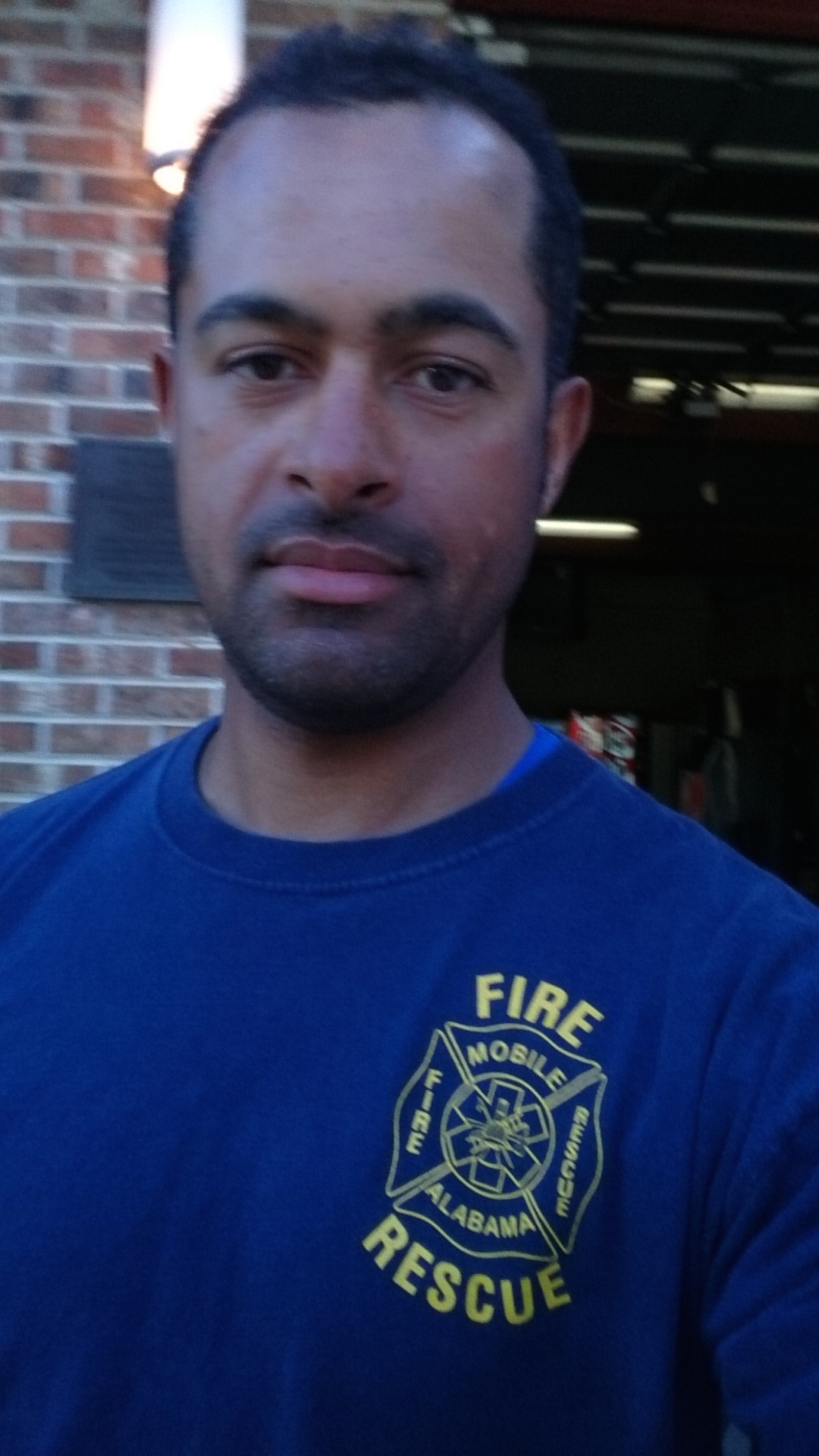 I rode in the back of the paramedic ambulance with Jennifer and Antonio.
As we were enjoying the meal of fried chicken and veggies, inevitably we received a call out.
Racing down the motorway now, I felt a little out of place wondering what disaster we might be arriving at and whether I should ask the guys to just drop me off so they could get on with their jobs.
A few minutes later we arrived at a hotel where a Woman was having an allergic reaction to new medication.
She managed to walk out to the Ambulance clutching a piece of paper.
Another crew member in attendance took and read the paper then took a huge step back.
"She has live Tuberculosis!" he called out.
Everyone took a step back.
The TB medication was causing the reaction.
Jennifer put a face mask on the Woman immediately and I jumped in the front of the ambulance as we drove her to hospital.
Even though I was trying to hold my breath, the Ambulance crew did not seem too concerned and I soon relaxed.
We returned to the Firestation and I soon retired to bed.
The following morning, I left early to try to avoid the bad traffic in Mobile and I am glad I did.
However, I did not get a chance to properly thank the guys at the station for their hospitality.
There appeared to be a meeting in progress, so I didn't want to interrupt.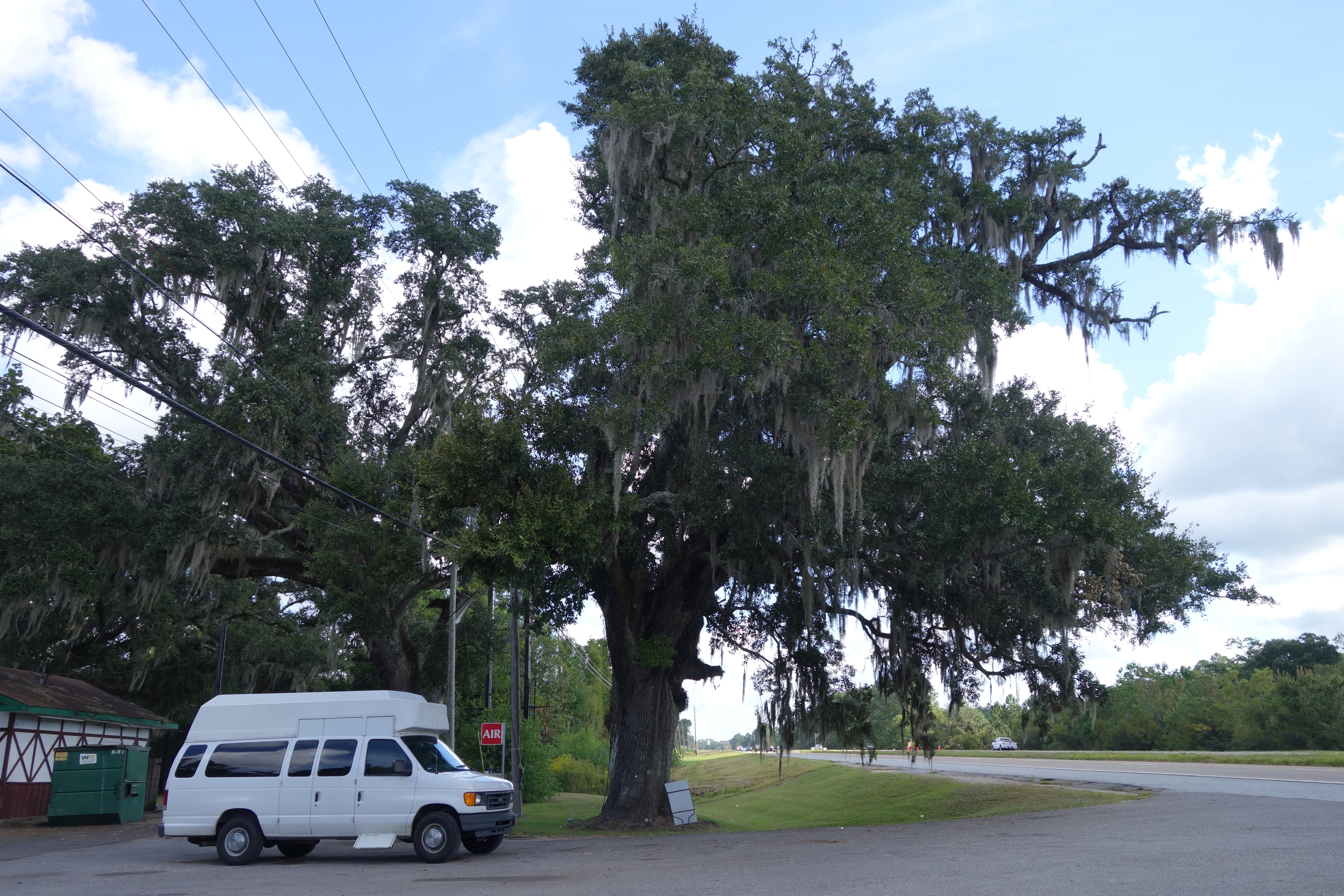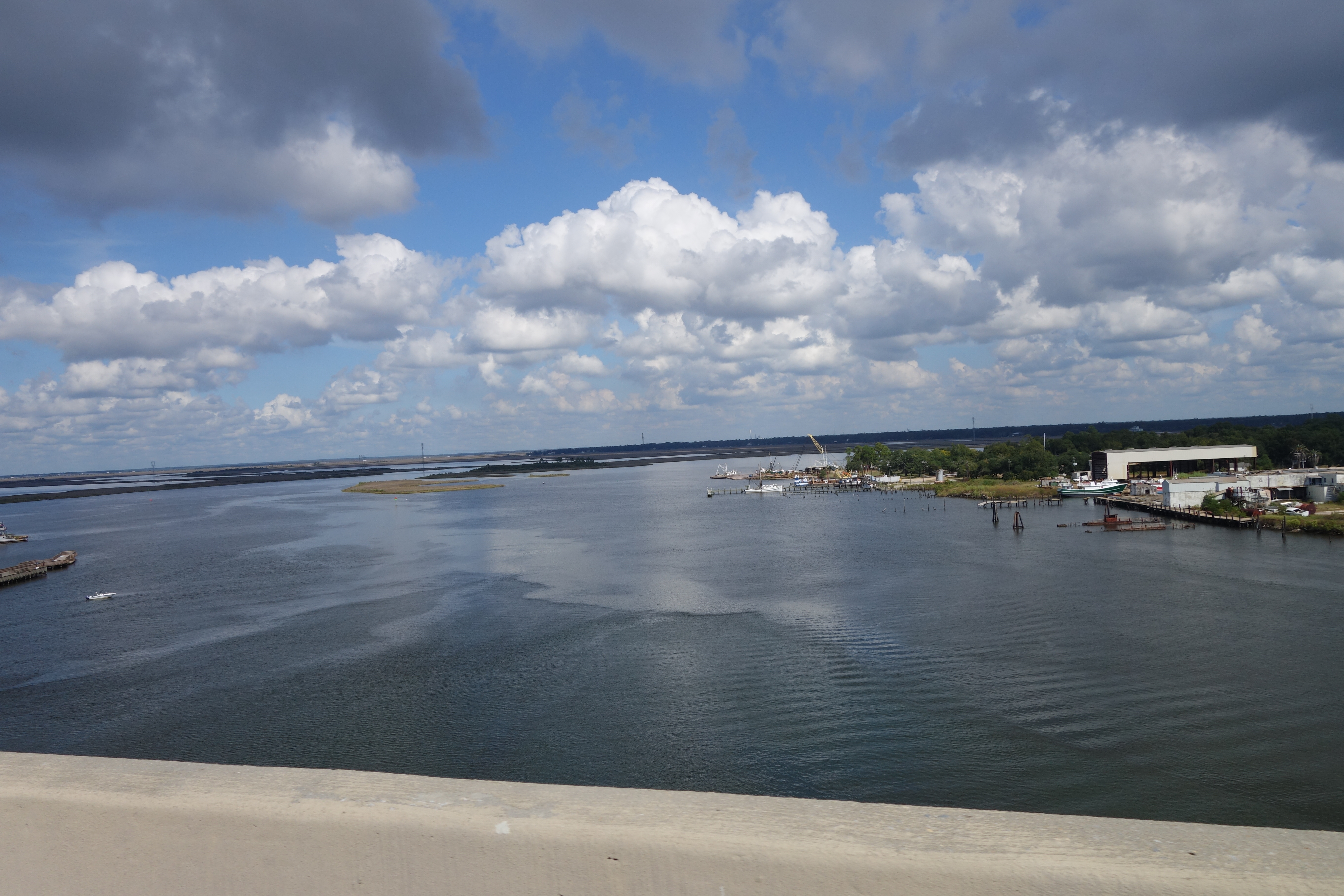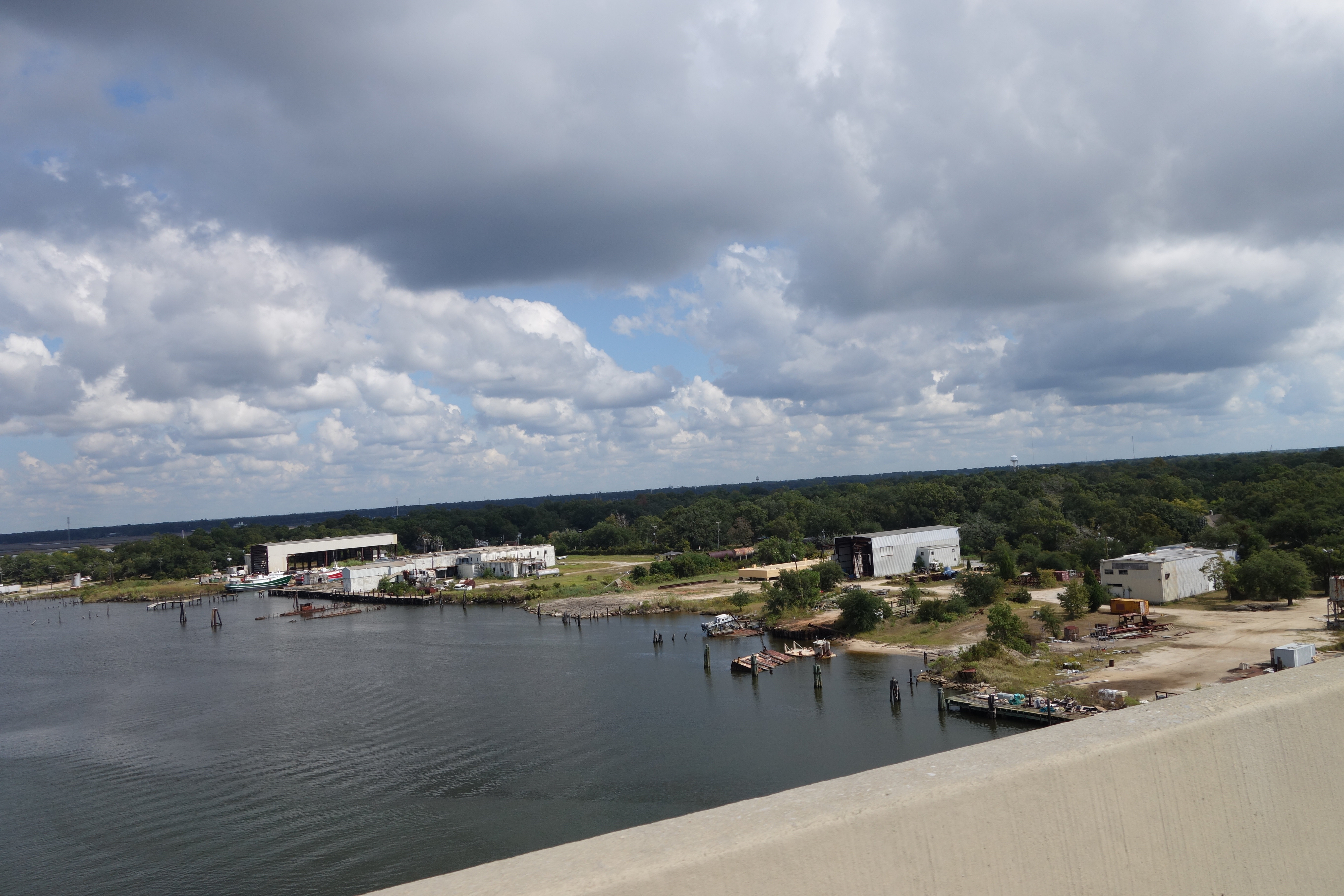 Later that morning, I caught sight of my first Alligator
Just sitting in the sun, on the roadside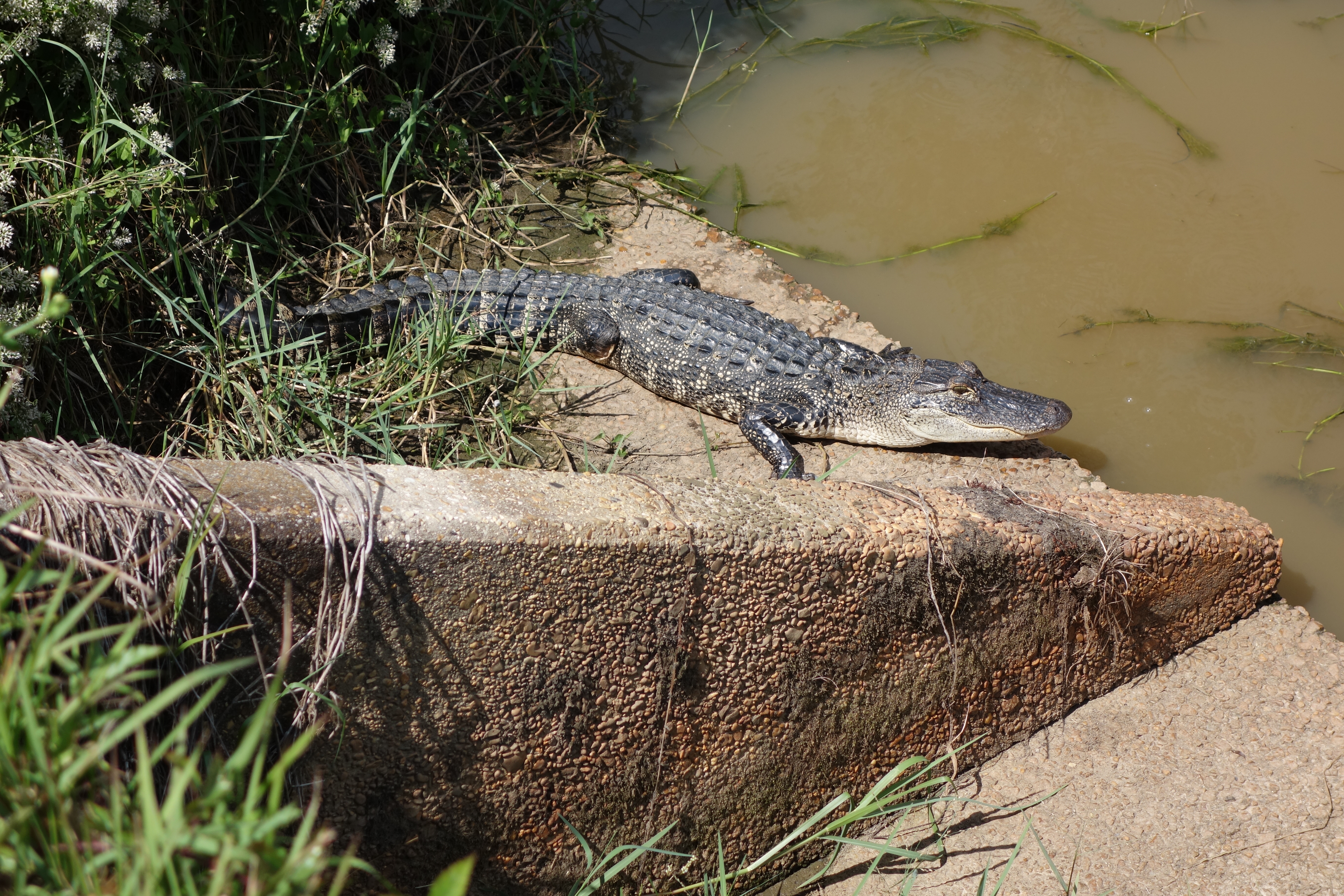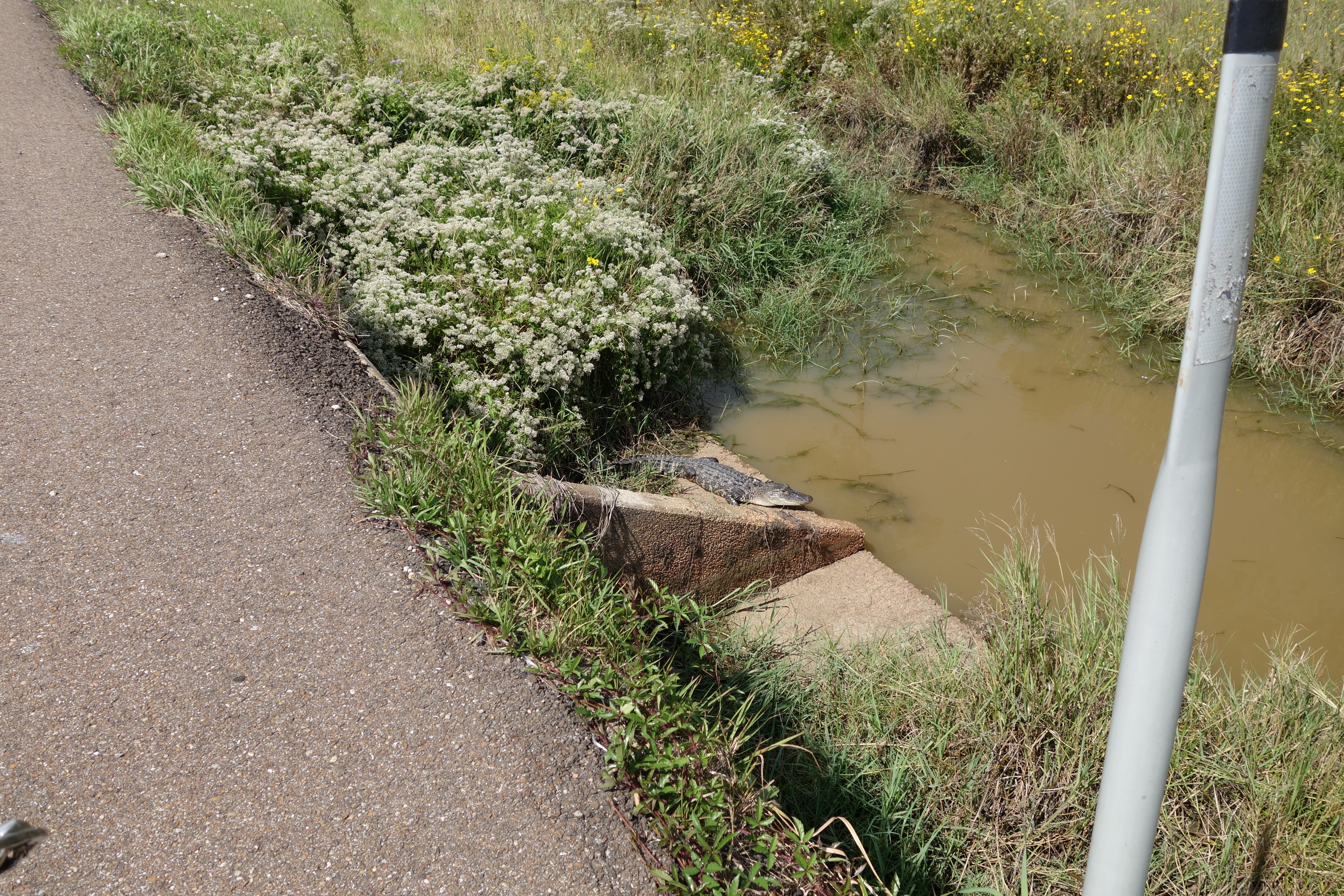 As I passed through Biloxi there was a huge American Hotrod festival
Some of the cars were amazing.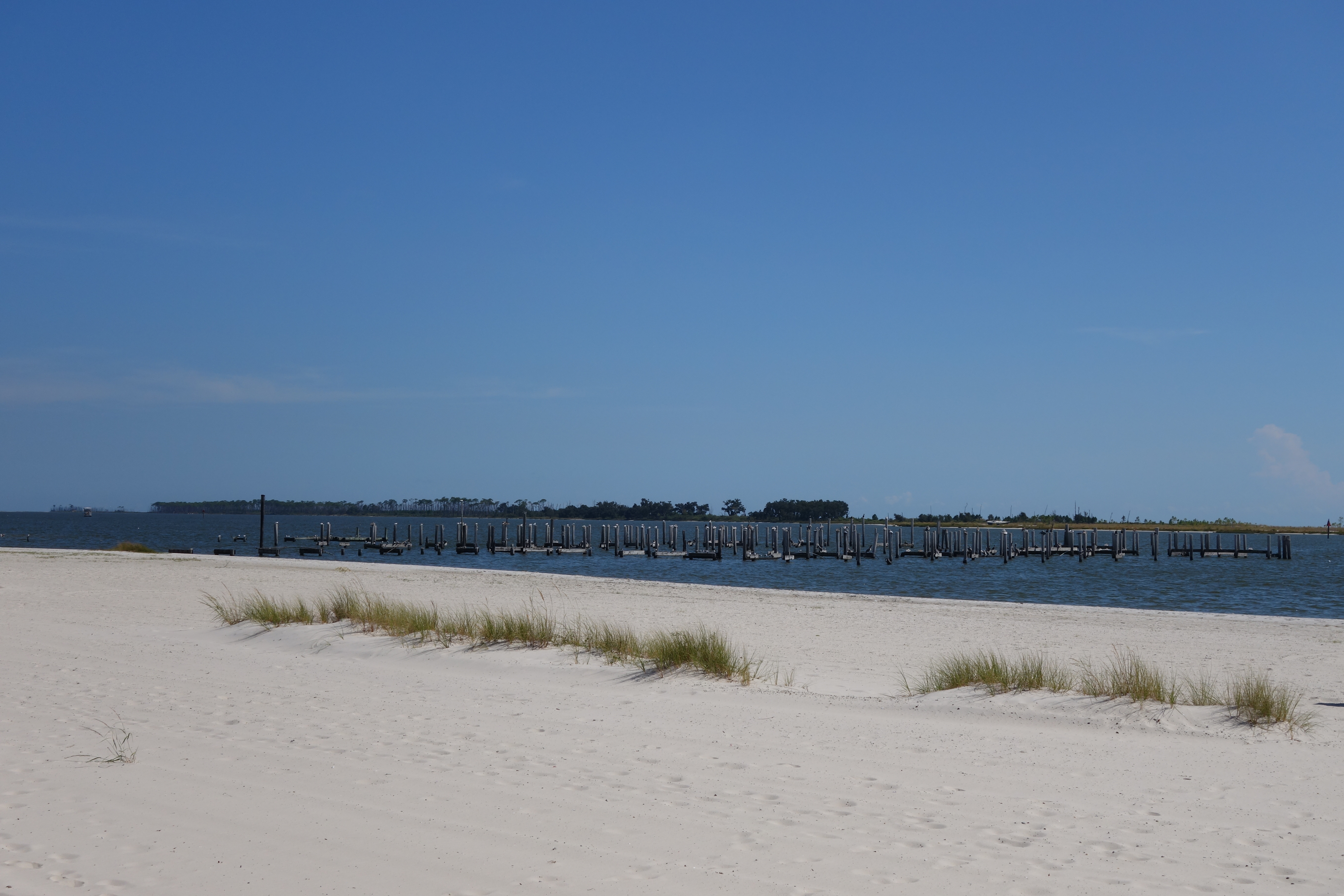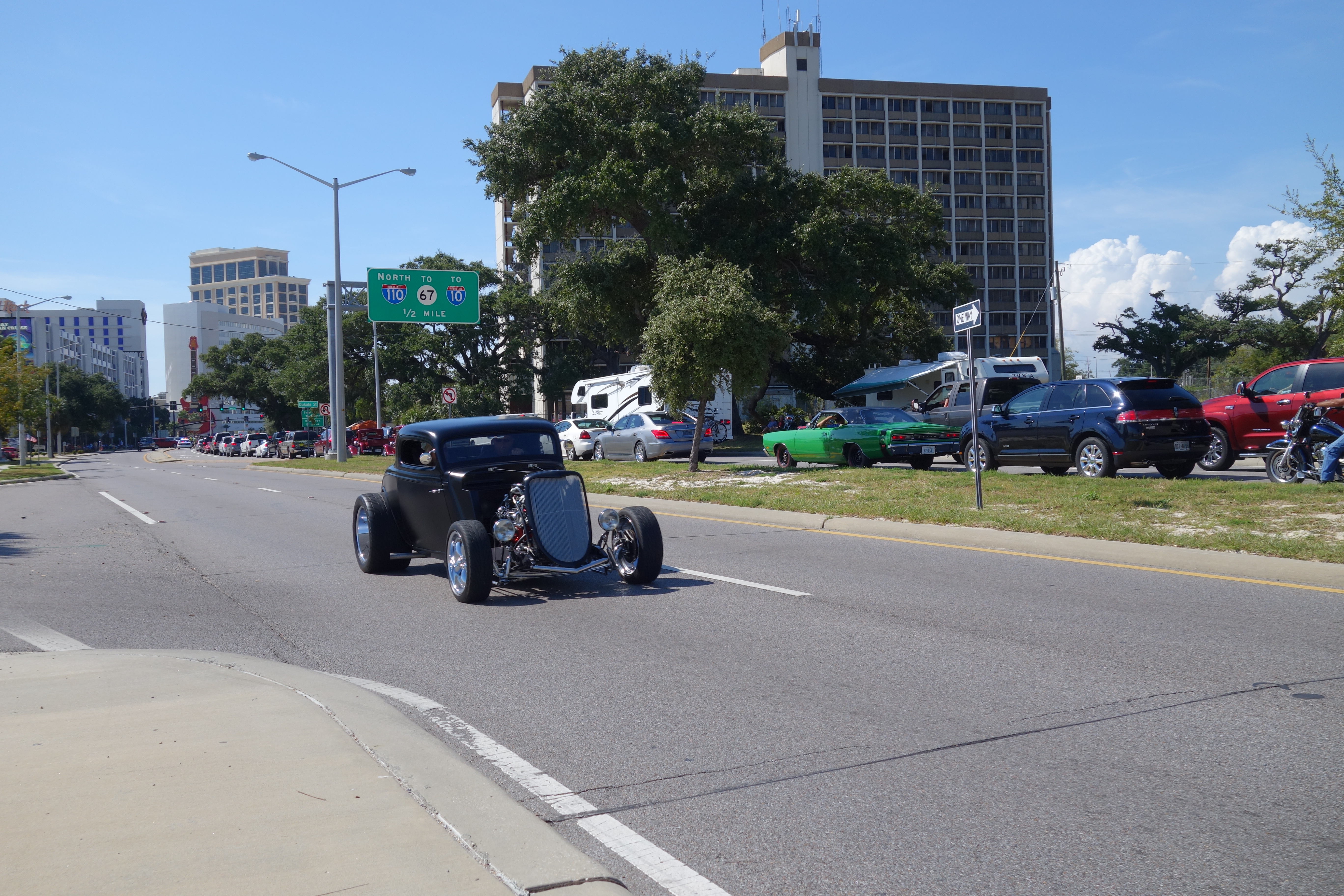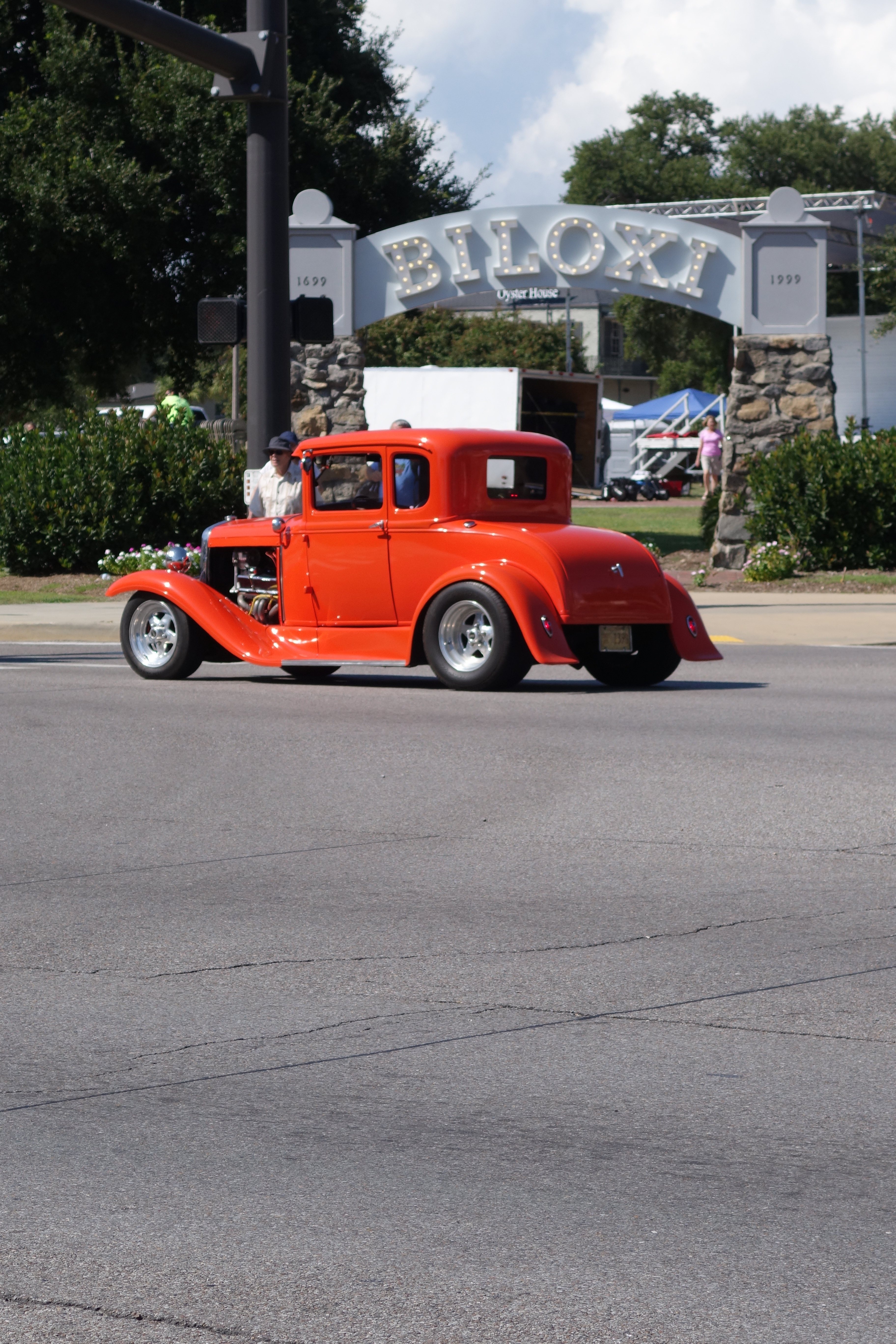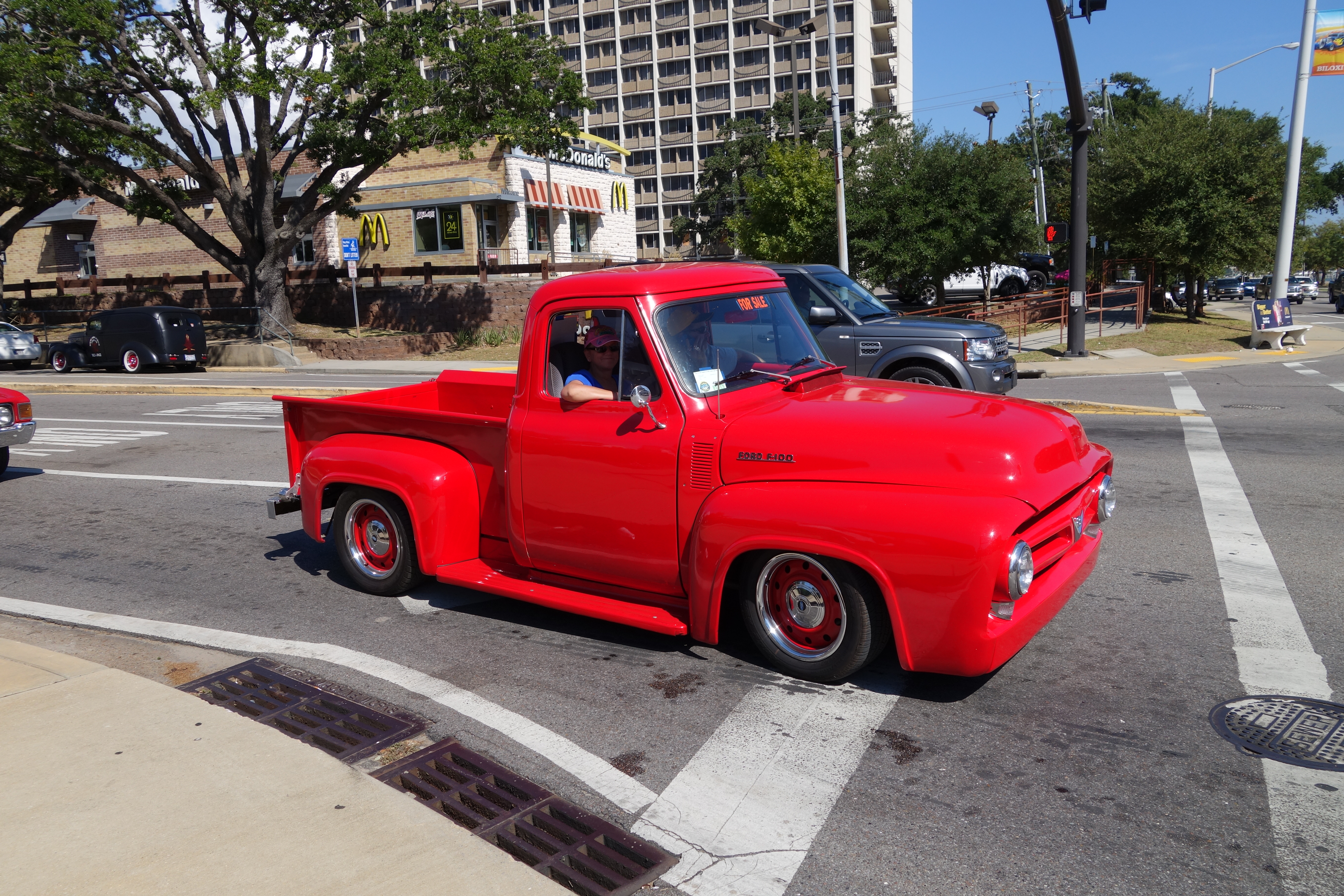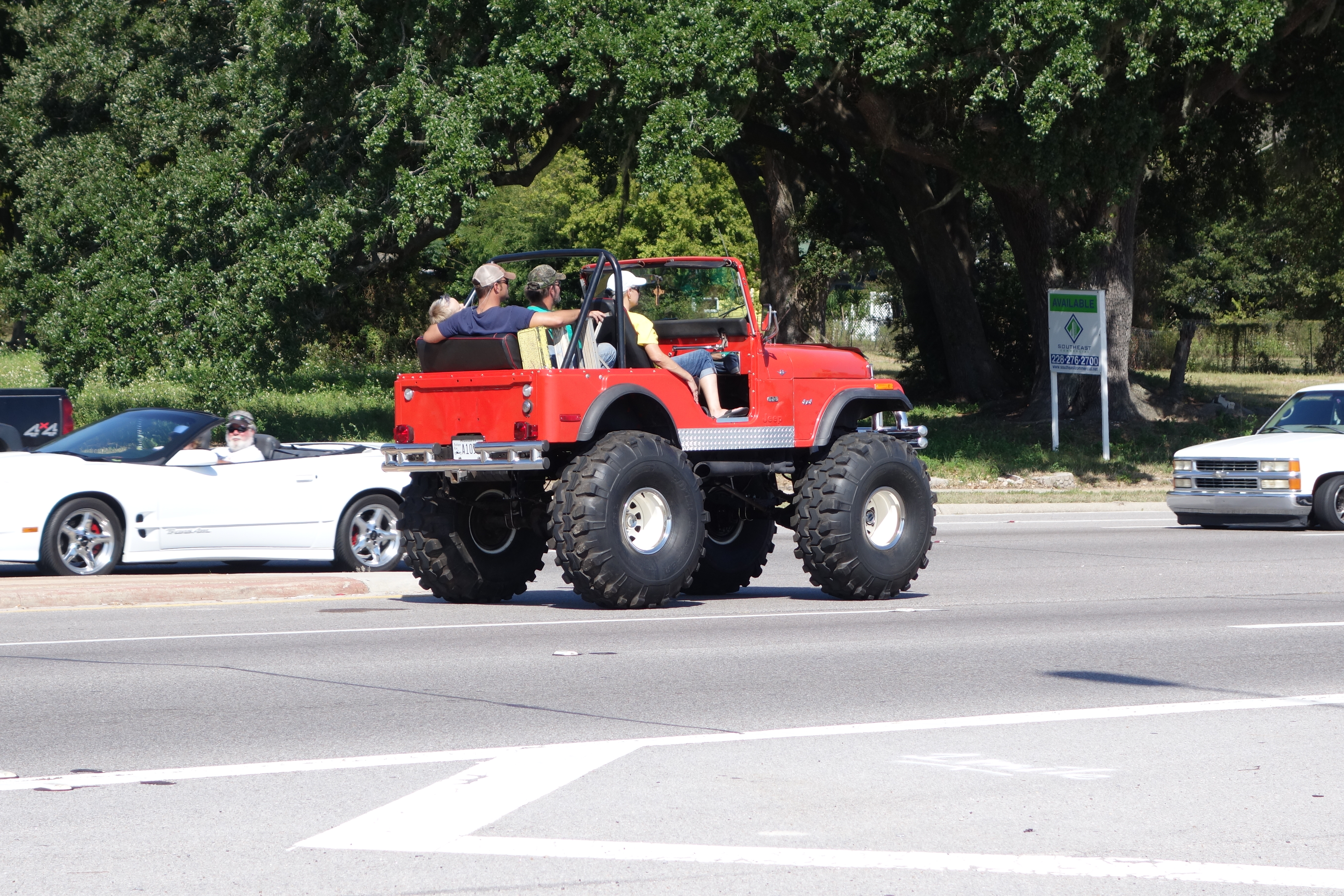 Not being a car aficionado, old or new, I could not identify any of them but could certainly appreciate how much time an effort went into the restorations.
Still, I passed through very slowly to see more of the event.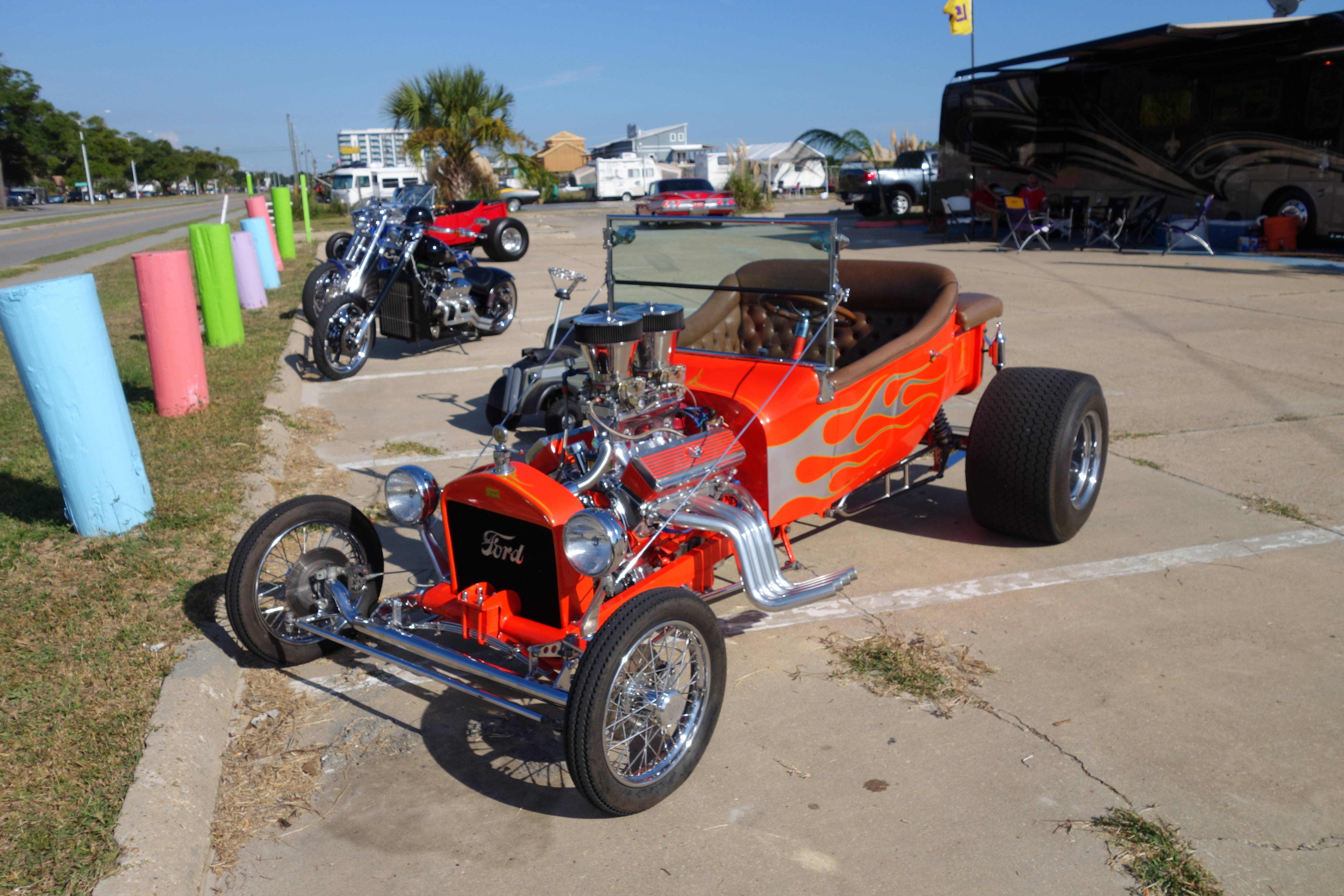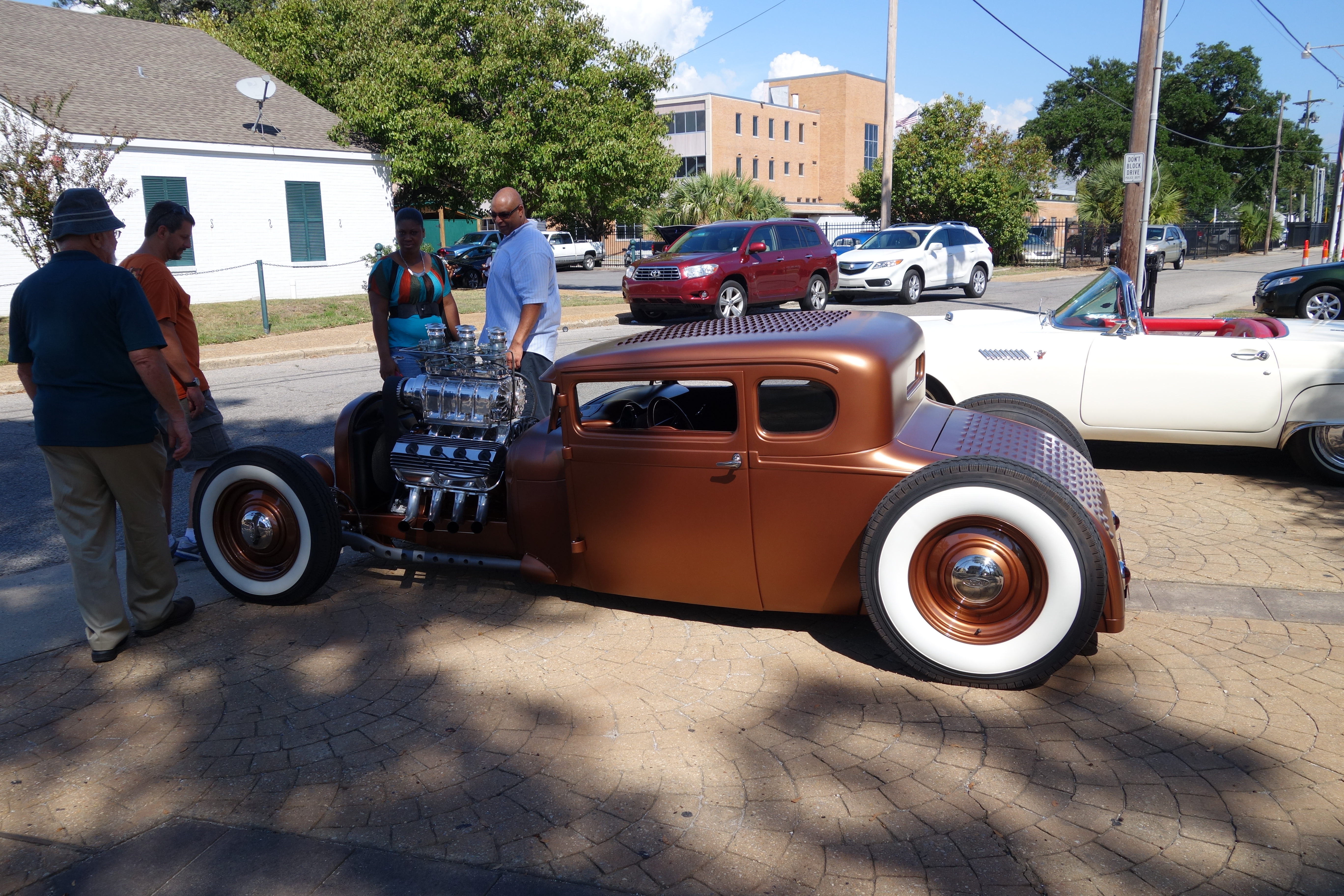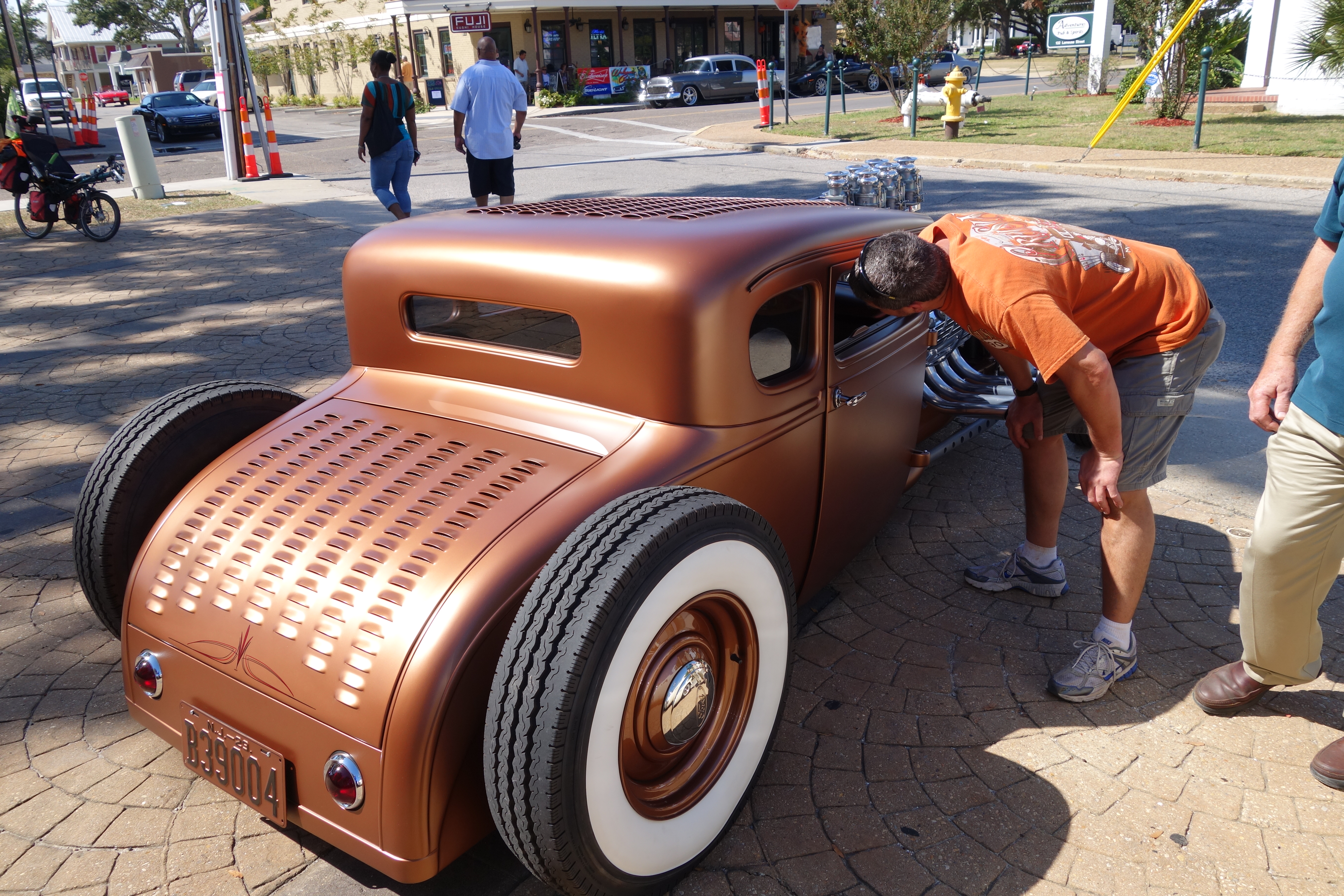 Riding into New Orleans, was a difficult challenge. There are only two ways from the eastern side.
I came in over the Lake Pontchartrain causeway at Slidell.
It was awful.
A 5 mile long narrow causeway road with no shoulder to speak of and fast moving traffic.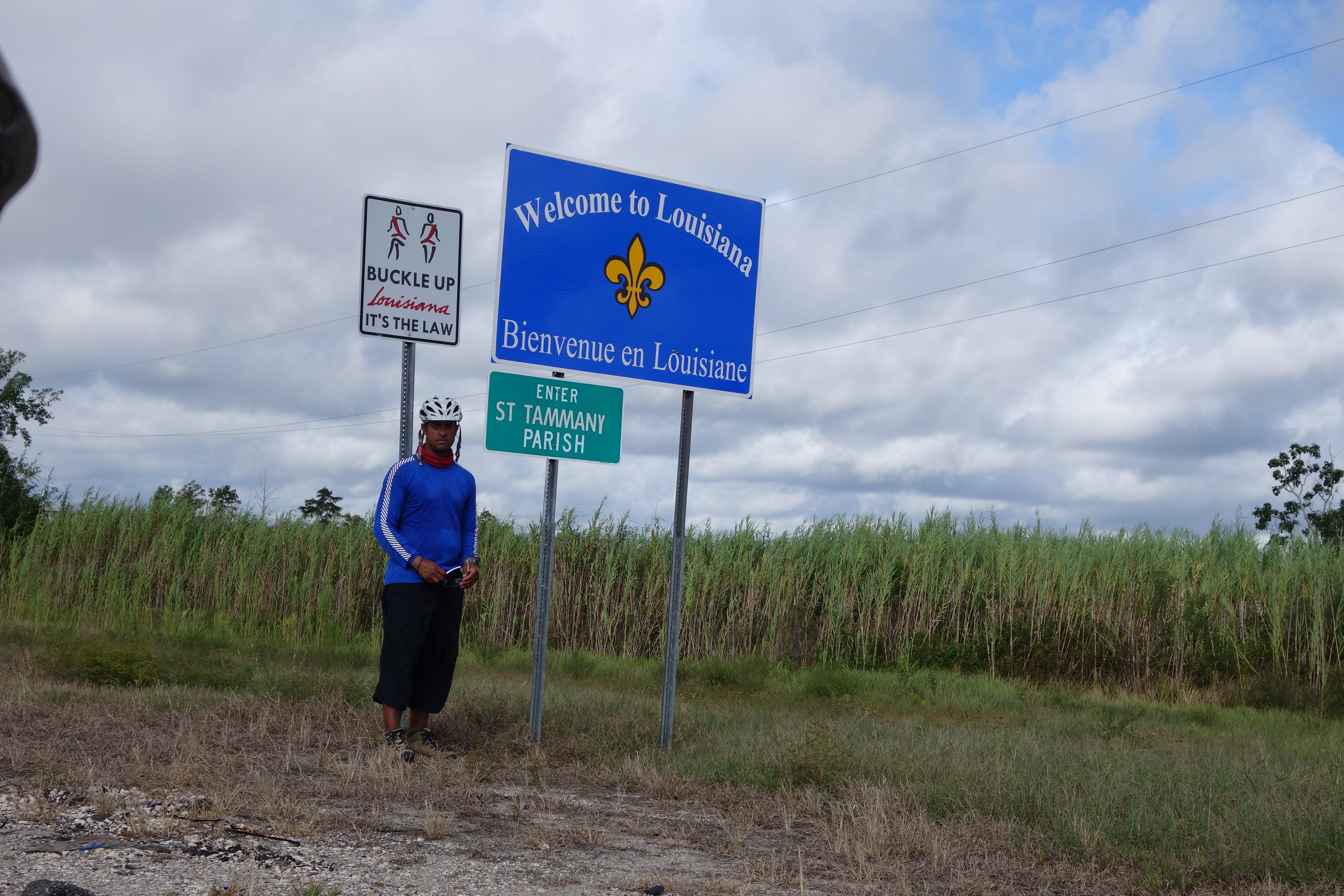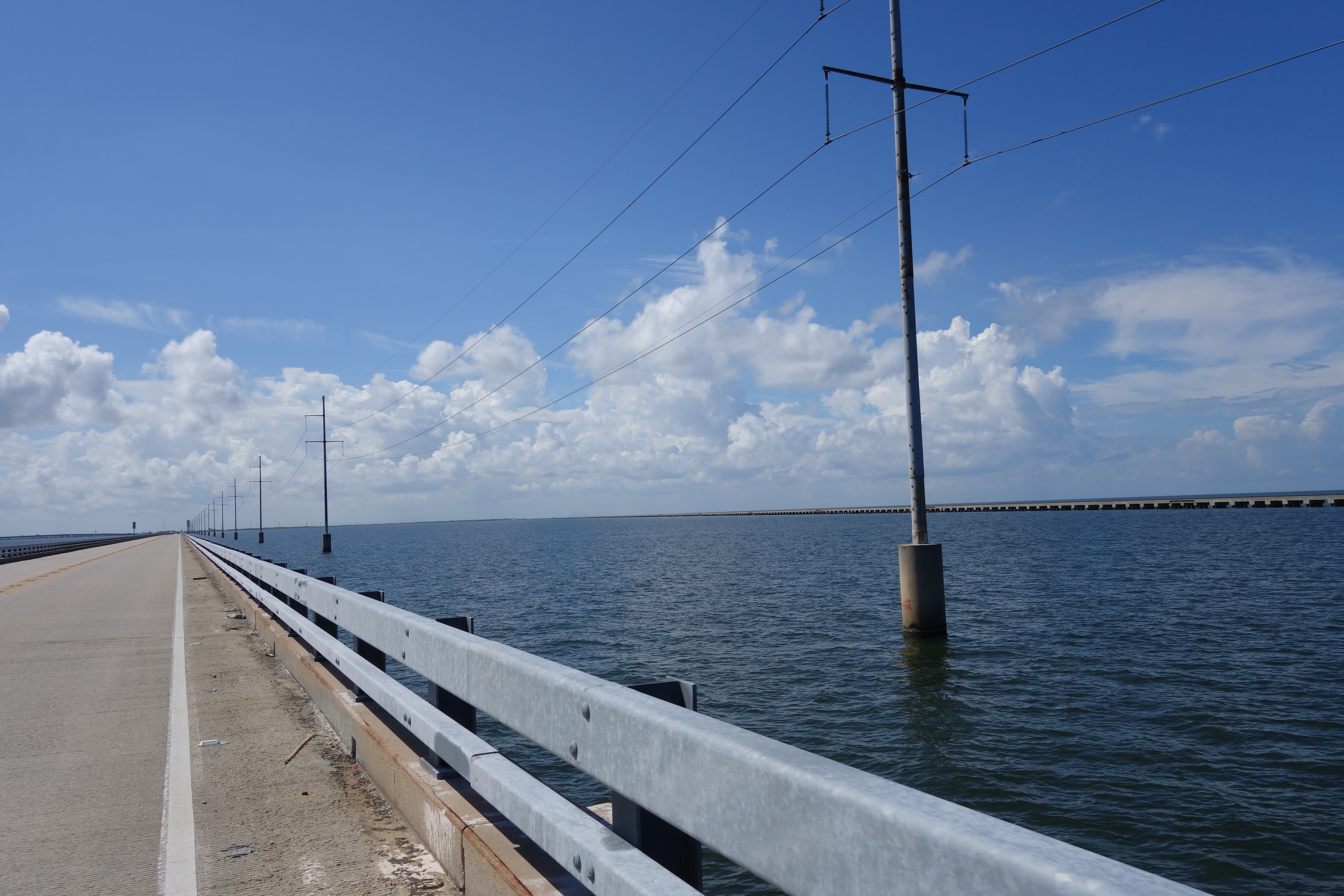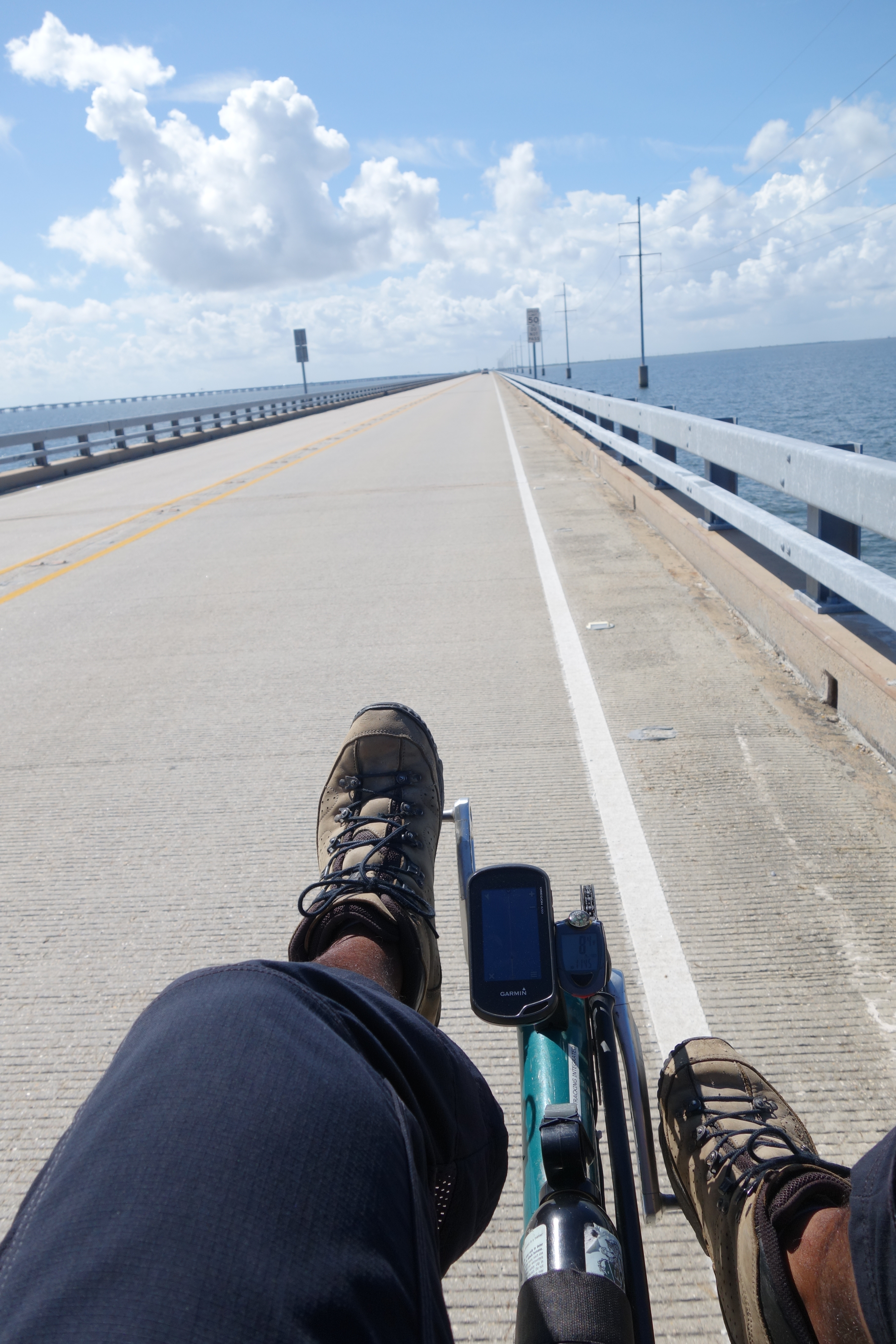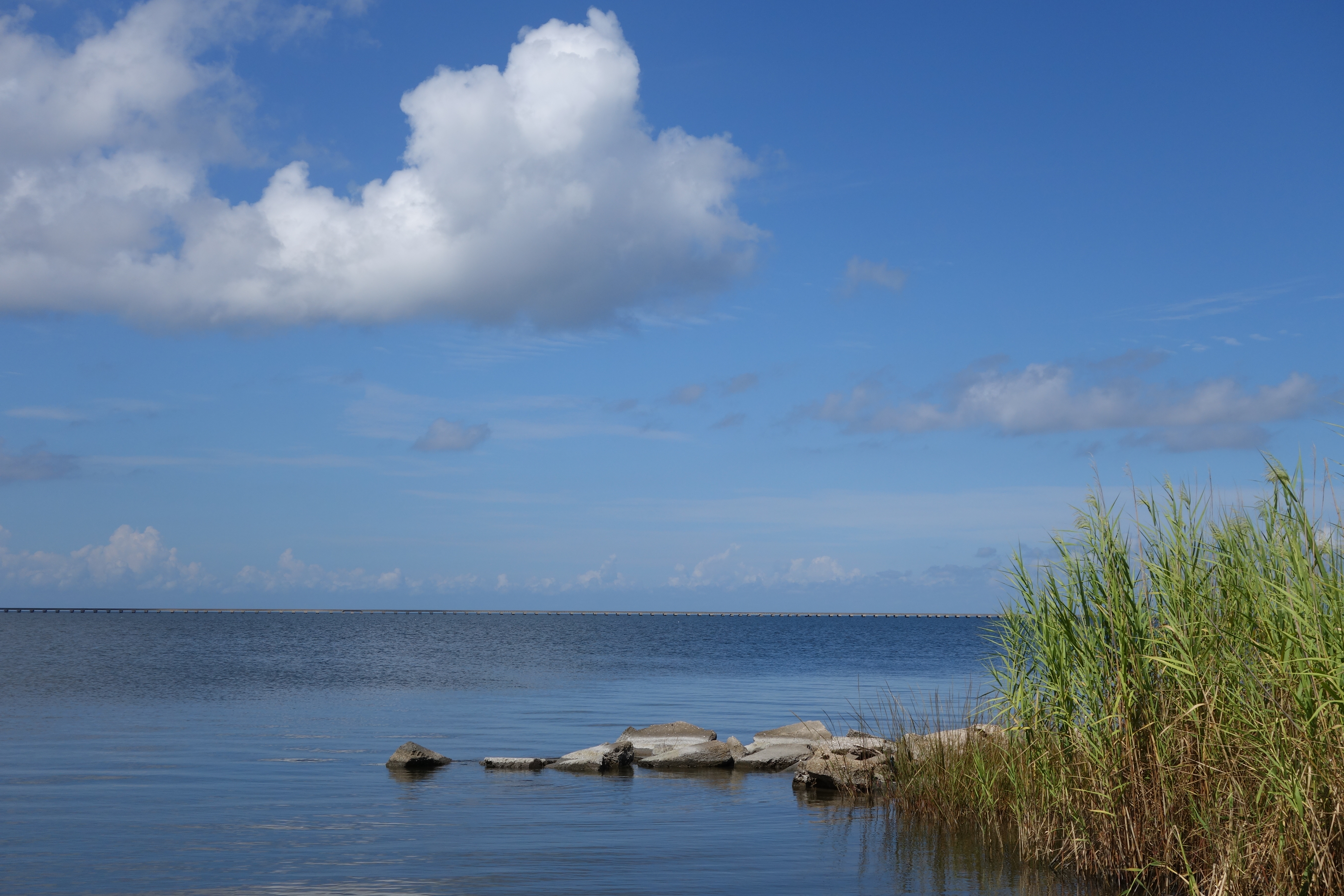 There was a lot of dirt and debris on the road and I am lucky I did not have a puncture as it would have been very dangerous to walk across the causeway.
It was bad enough cycling.
Mid afternoon I arrived at the flat of my friend Wendys old room mate Krystal.
My host and guide through New Orleans for the next couple of nights and a couple of days to rest and eat good food.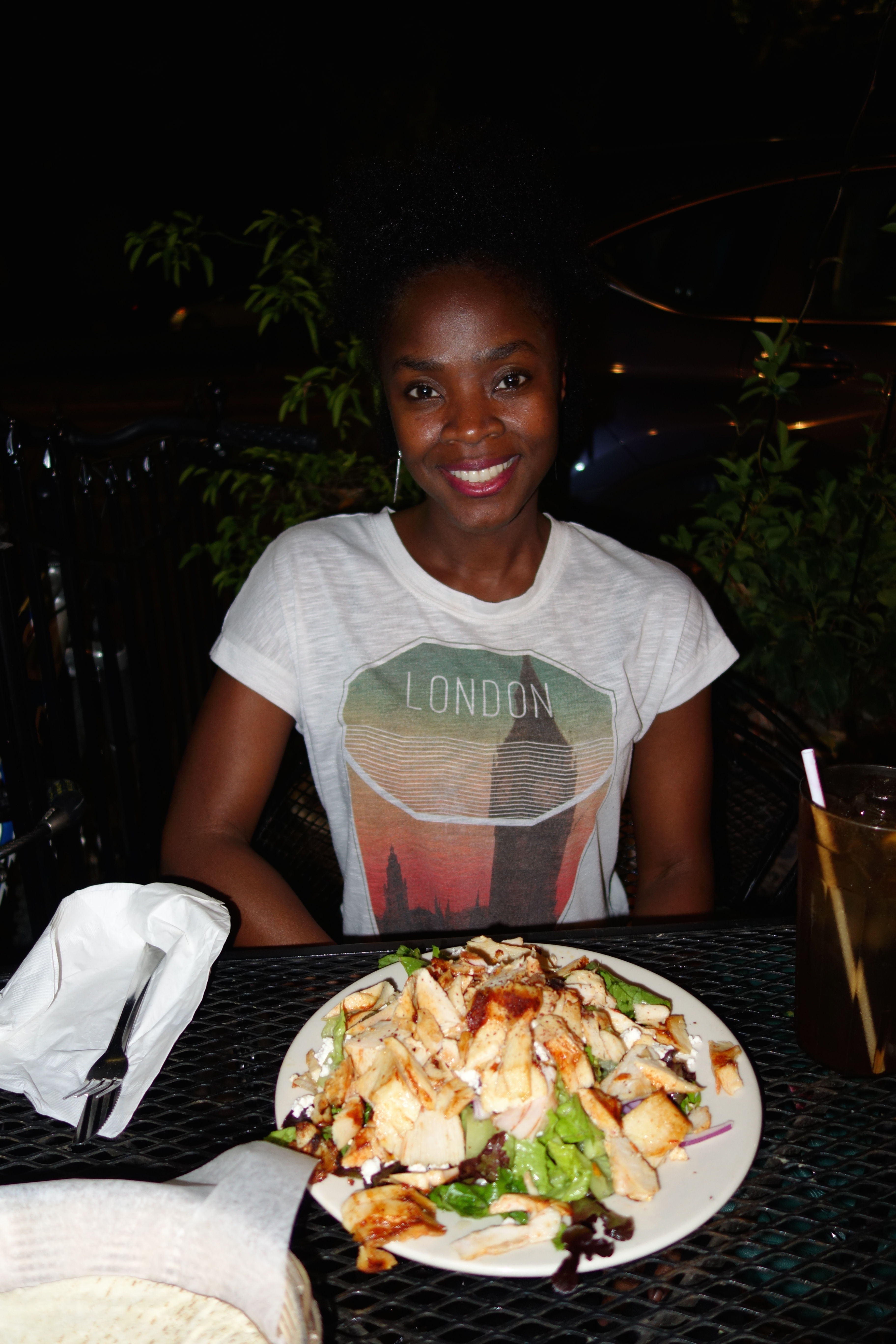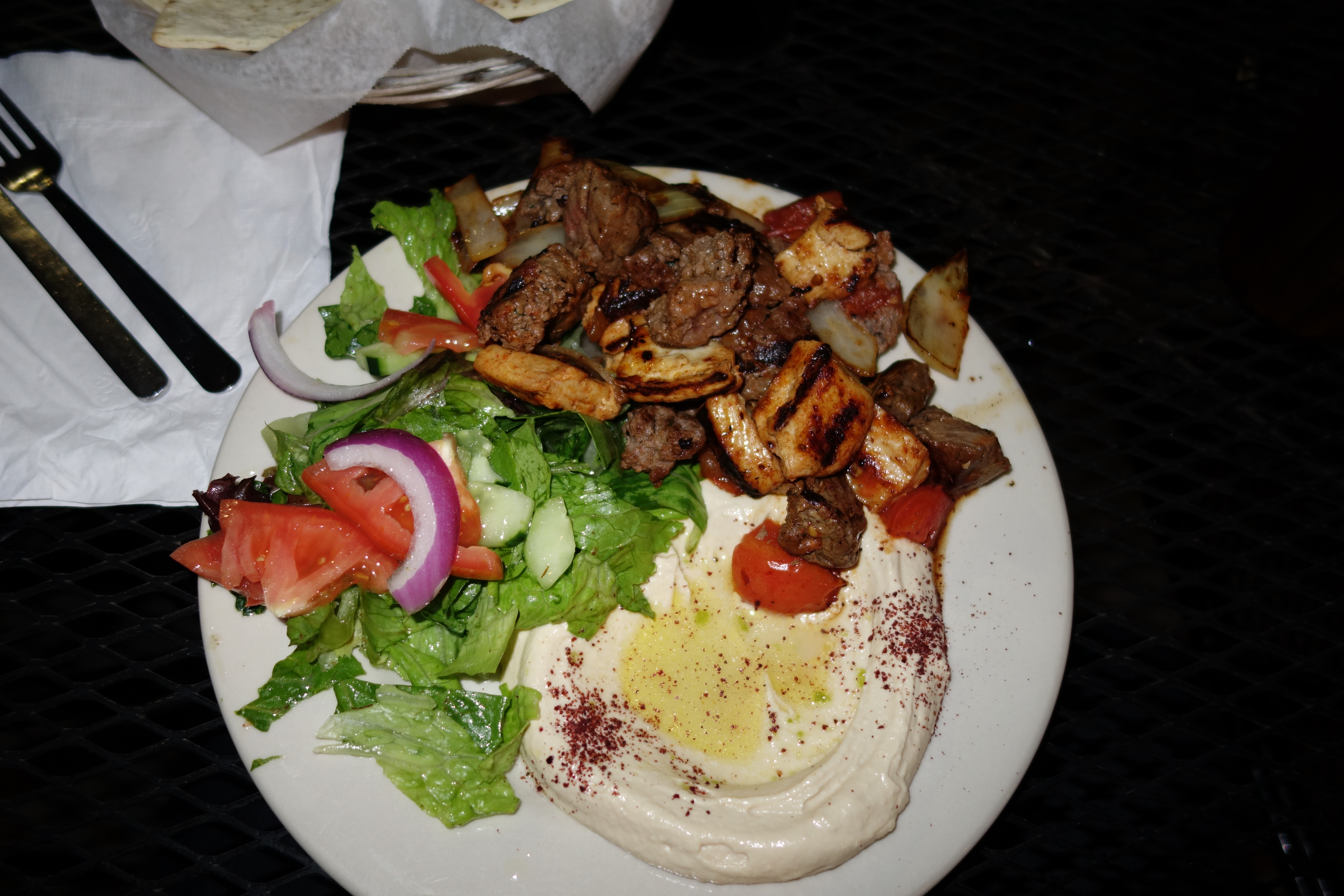 Yum!