0054: Anniversary - A Year in Selfies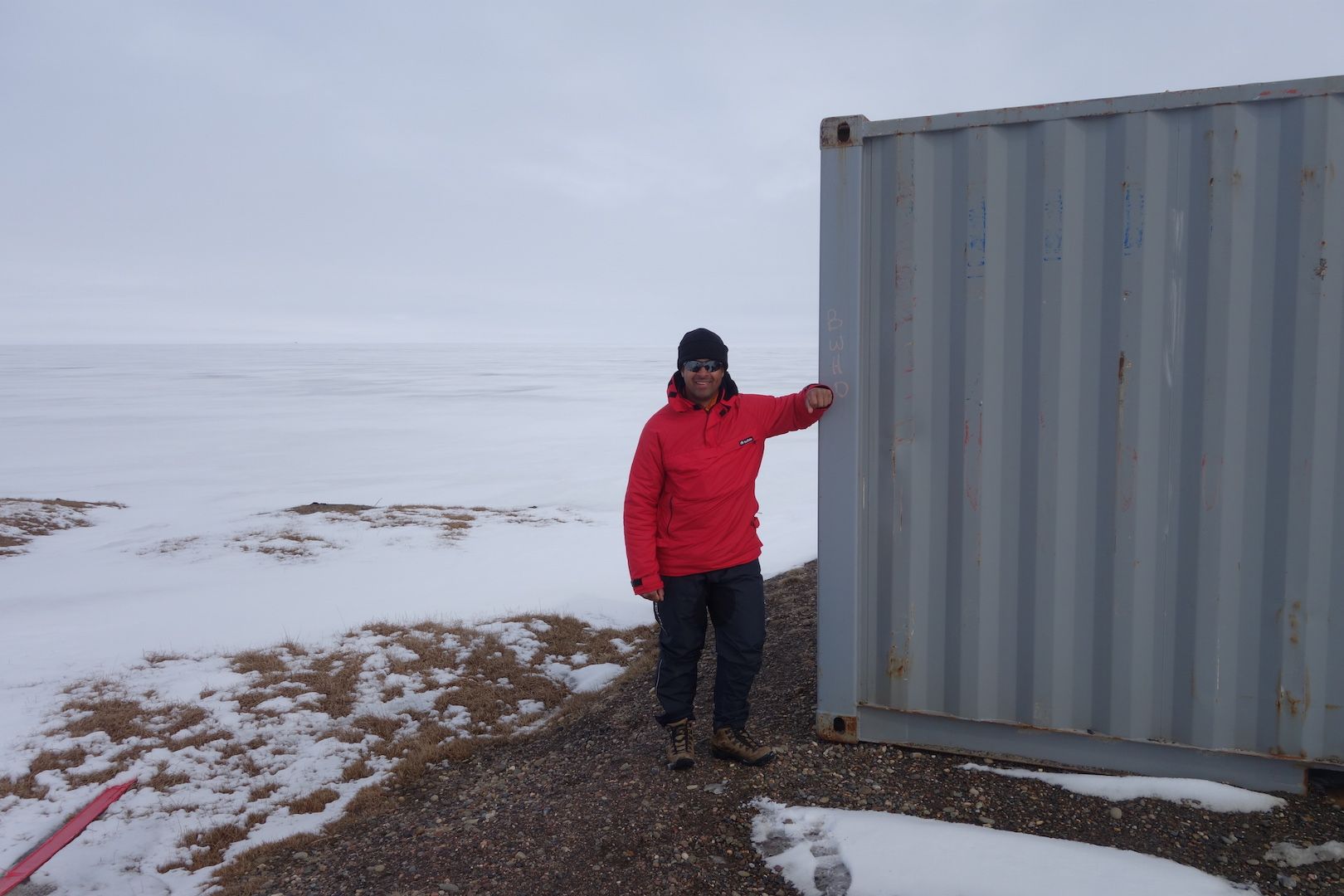 Well, the 22nd May 2015 marks the first anniversary of the beginning of my adventures in the Americas.
I tried to select 12 photos of me over the past 12 months but it turned into 38! [Update: + 9 more]
So, here are a few photos of me and not much else....
I didn't realise I was so vain?!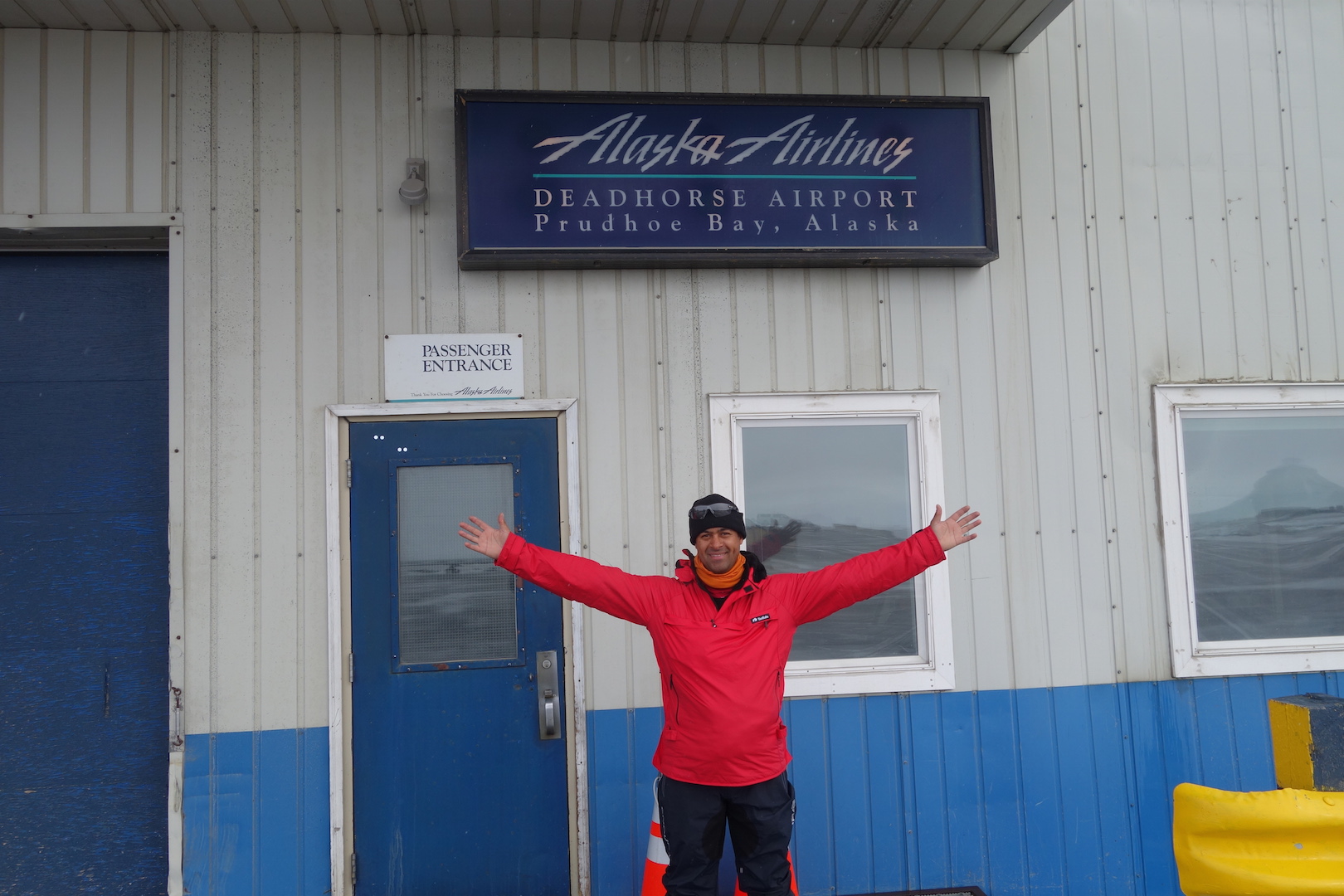 Arrival at Deadhorse Airport, Alaska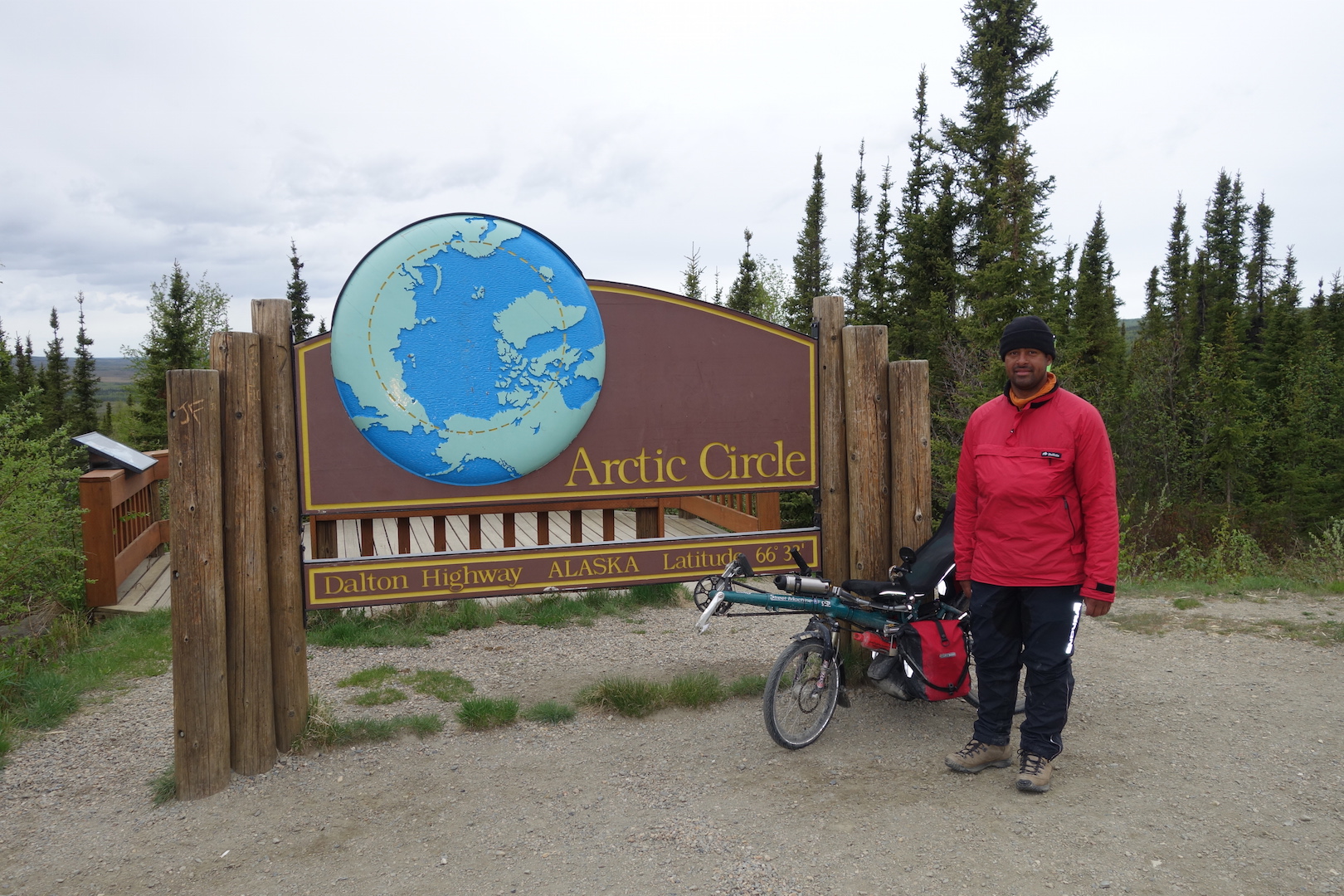 Crossing the Arctic Circle, Alaska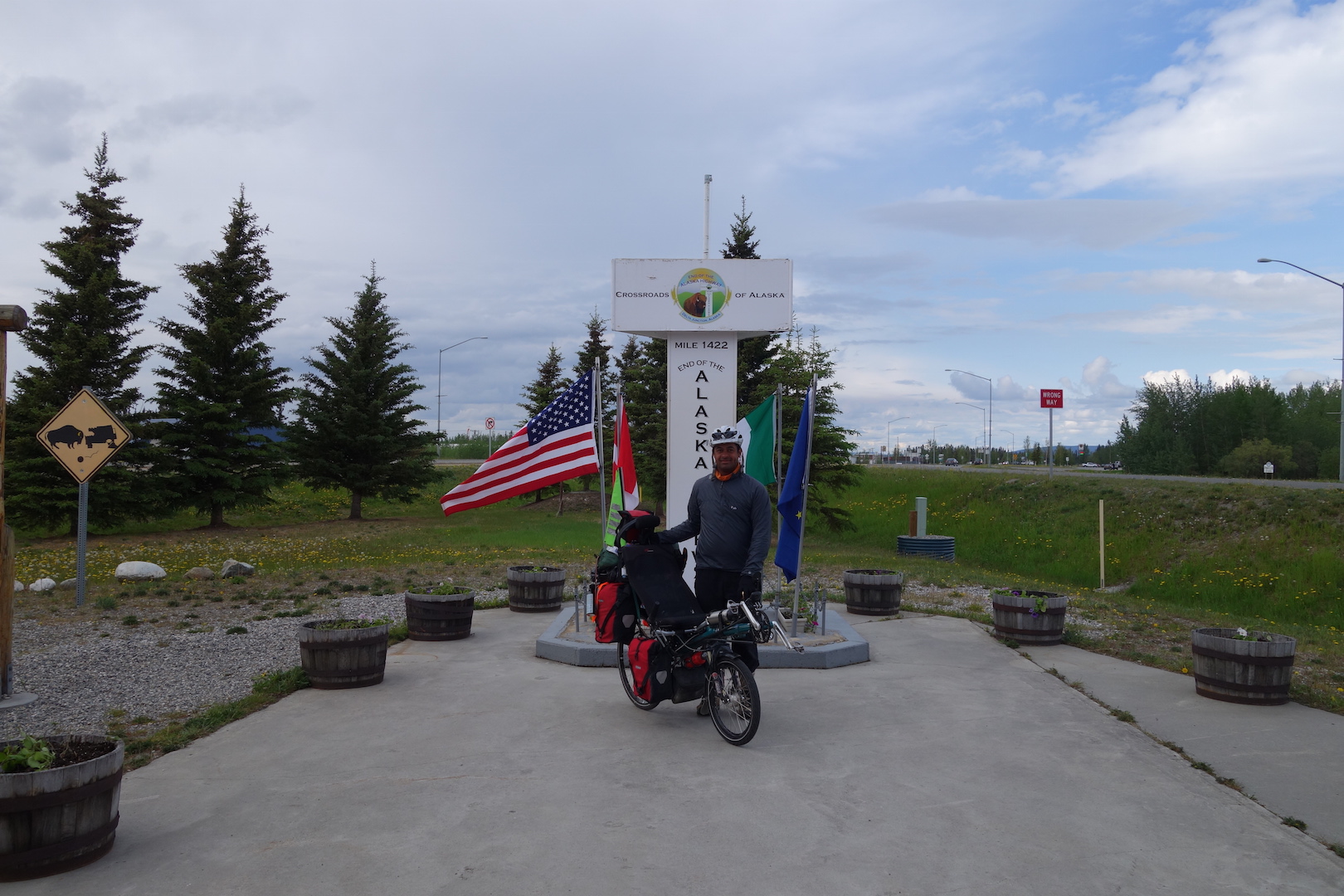 The beginning (or end) of the Alaska highway
Watson lake, Yukon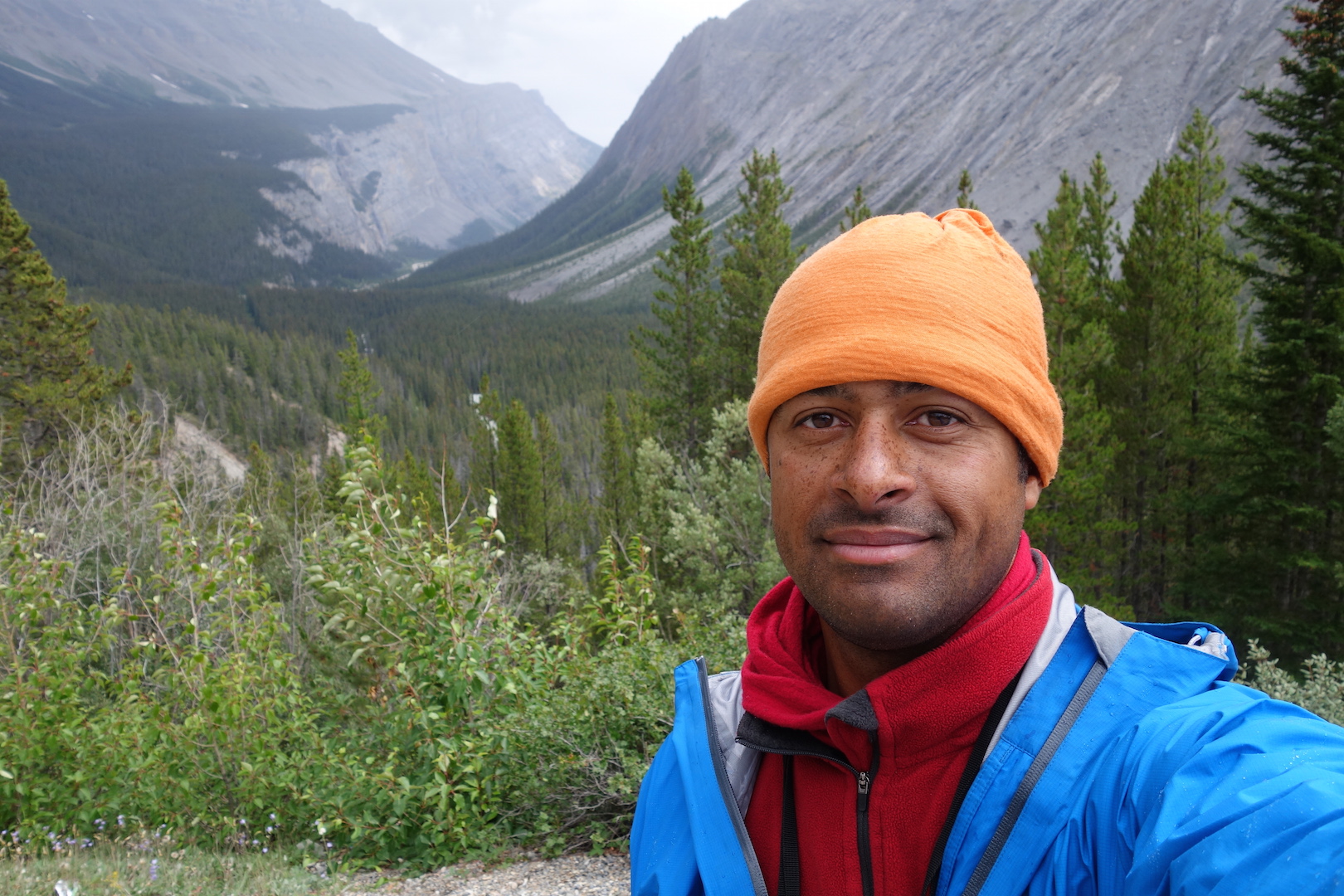 The Icefield Parkway, British Colombia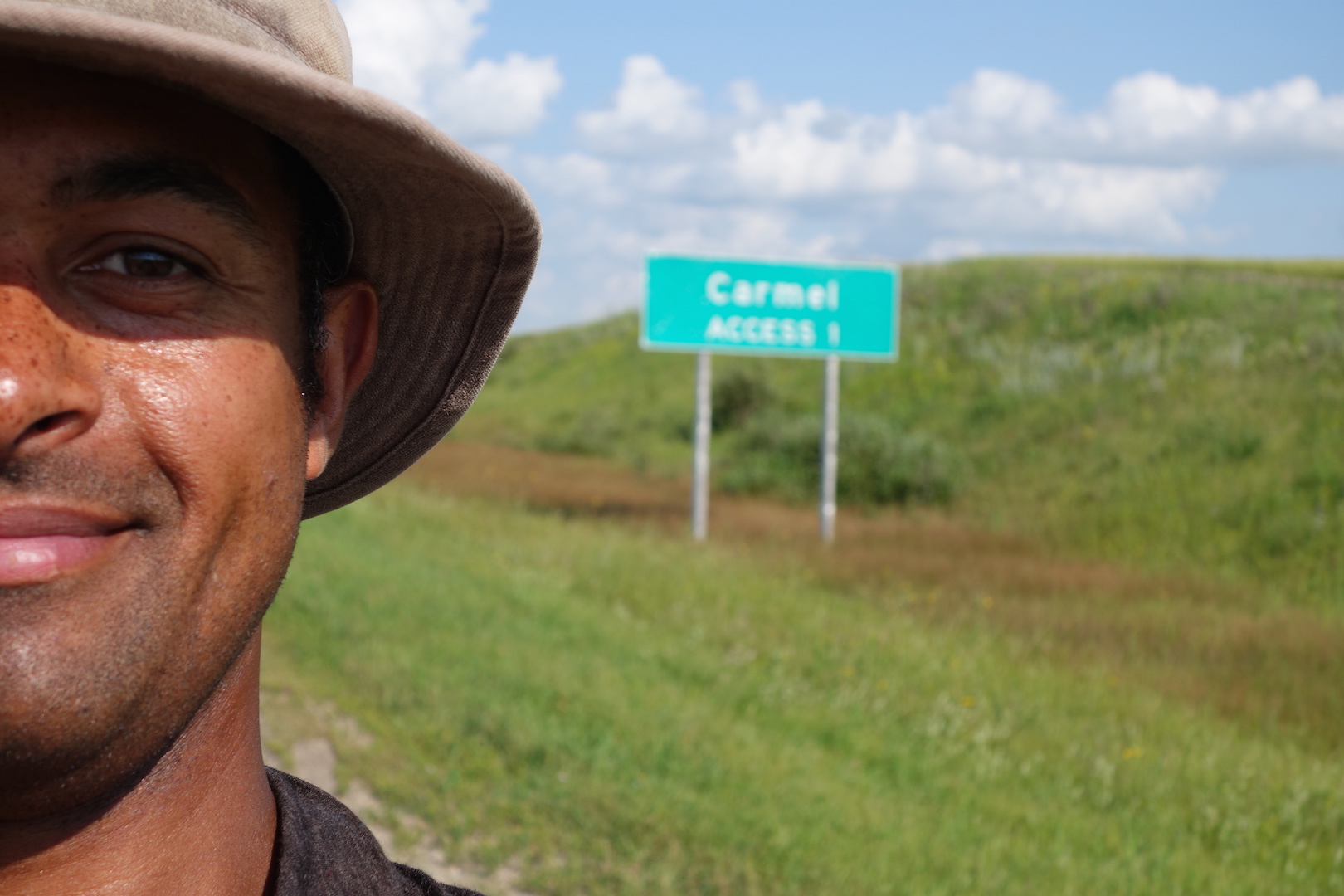 Near Carmel, Saskatchewan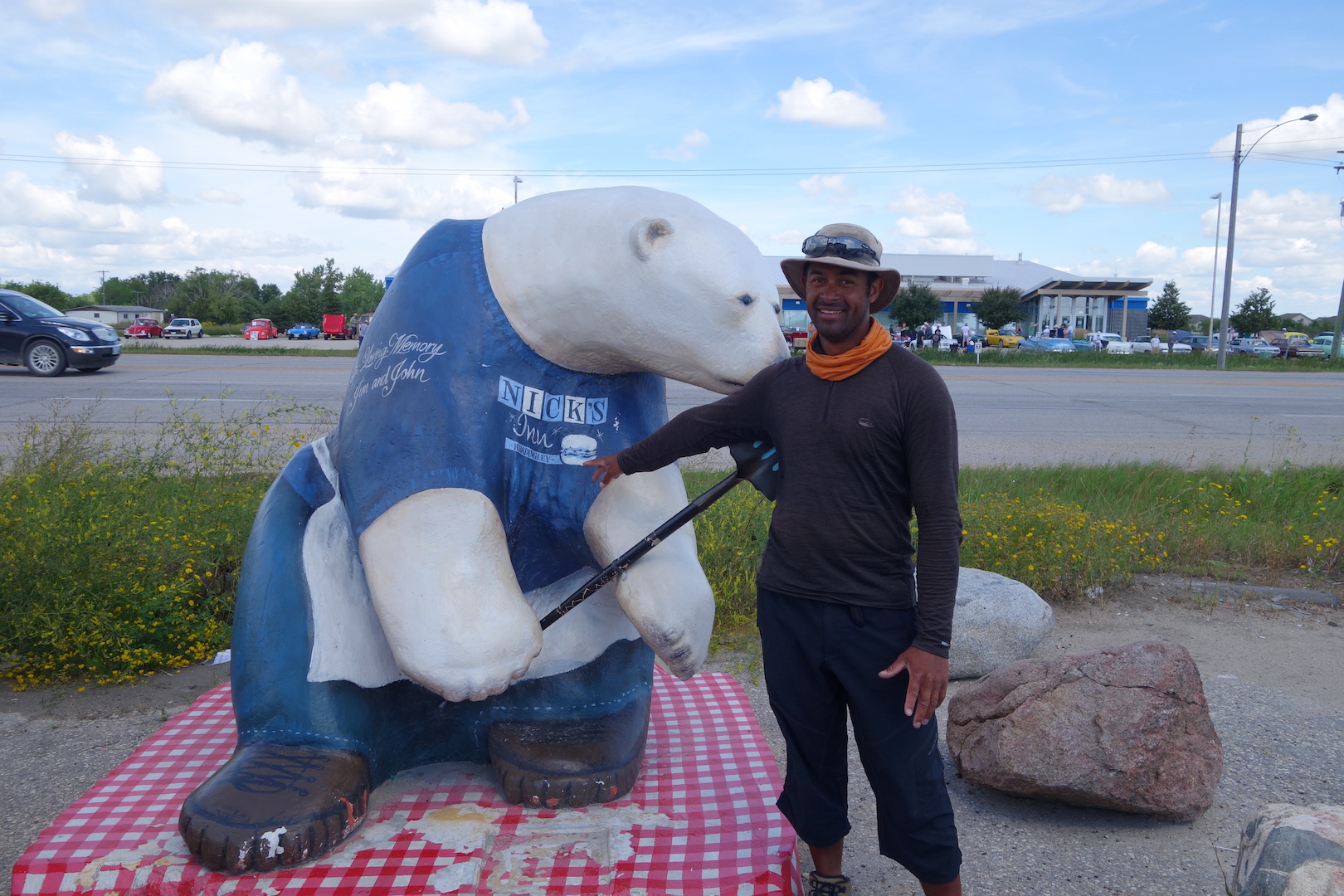 Headingley, Manitoba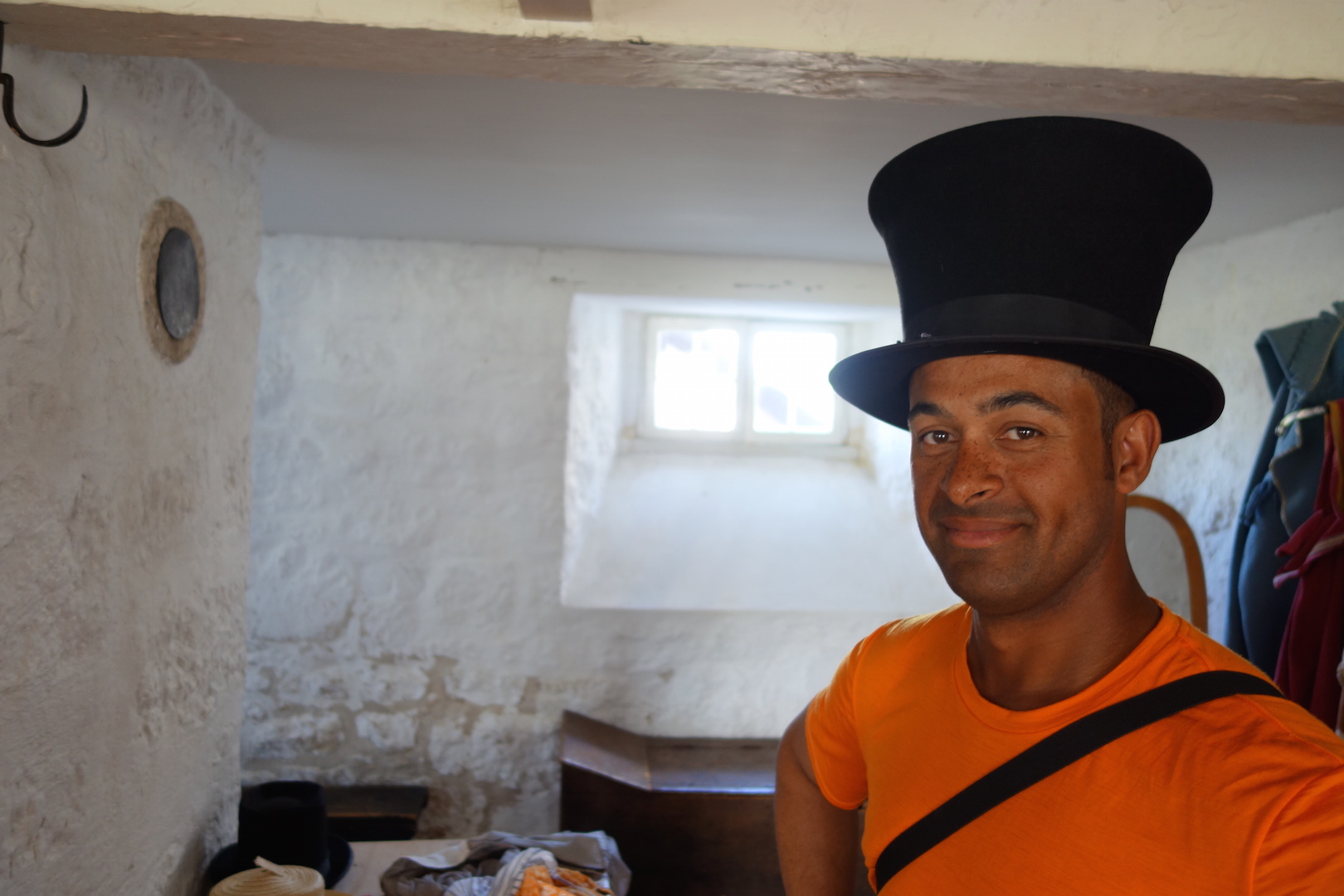 Beaver pelt hat, Manitoba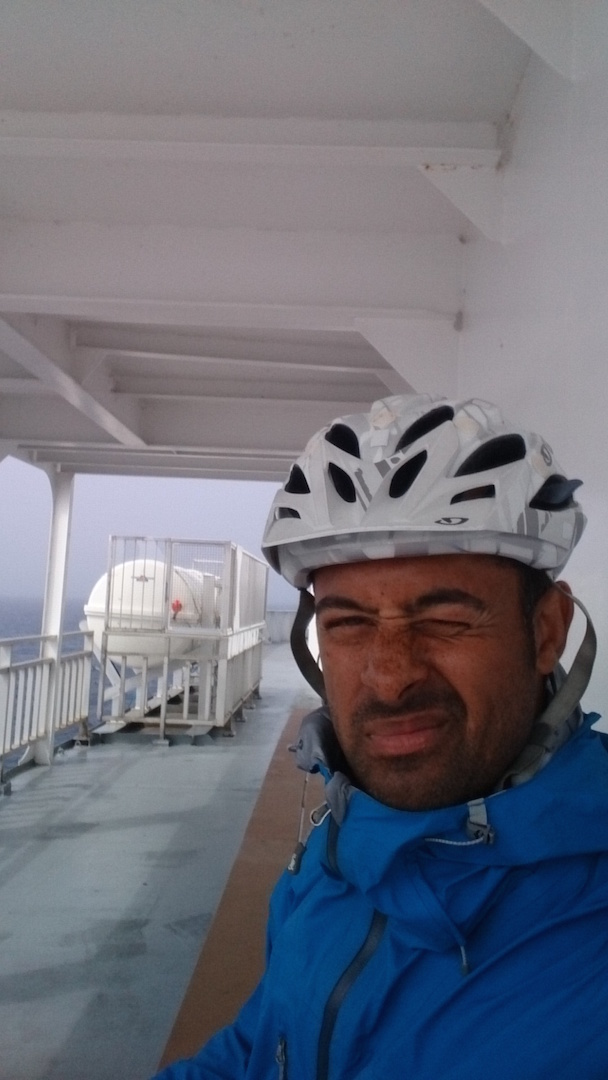 Crossing to the Bruce Peninisula, Ontario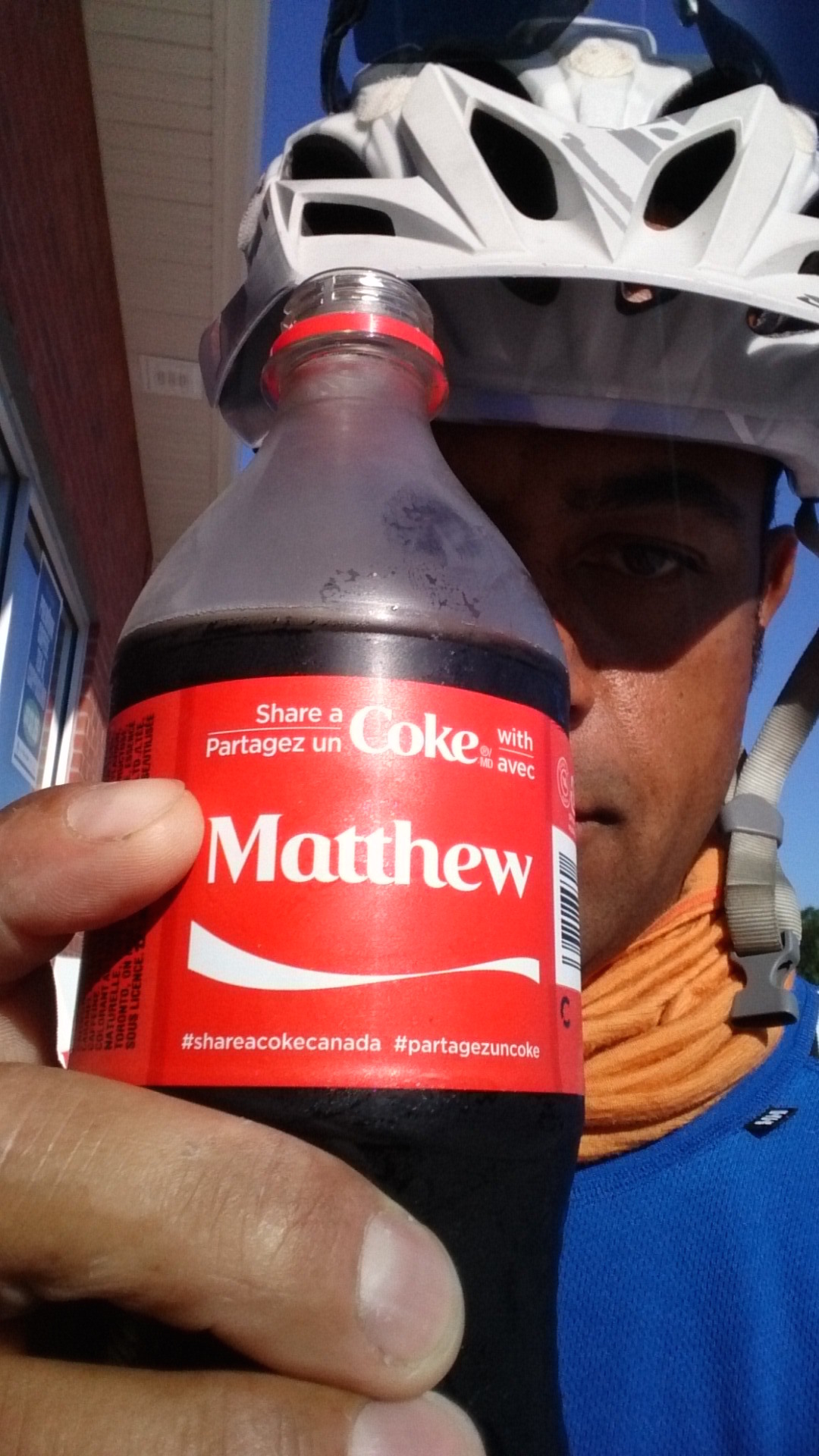 Manitoulin Island, Ontario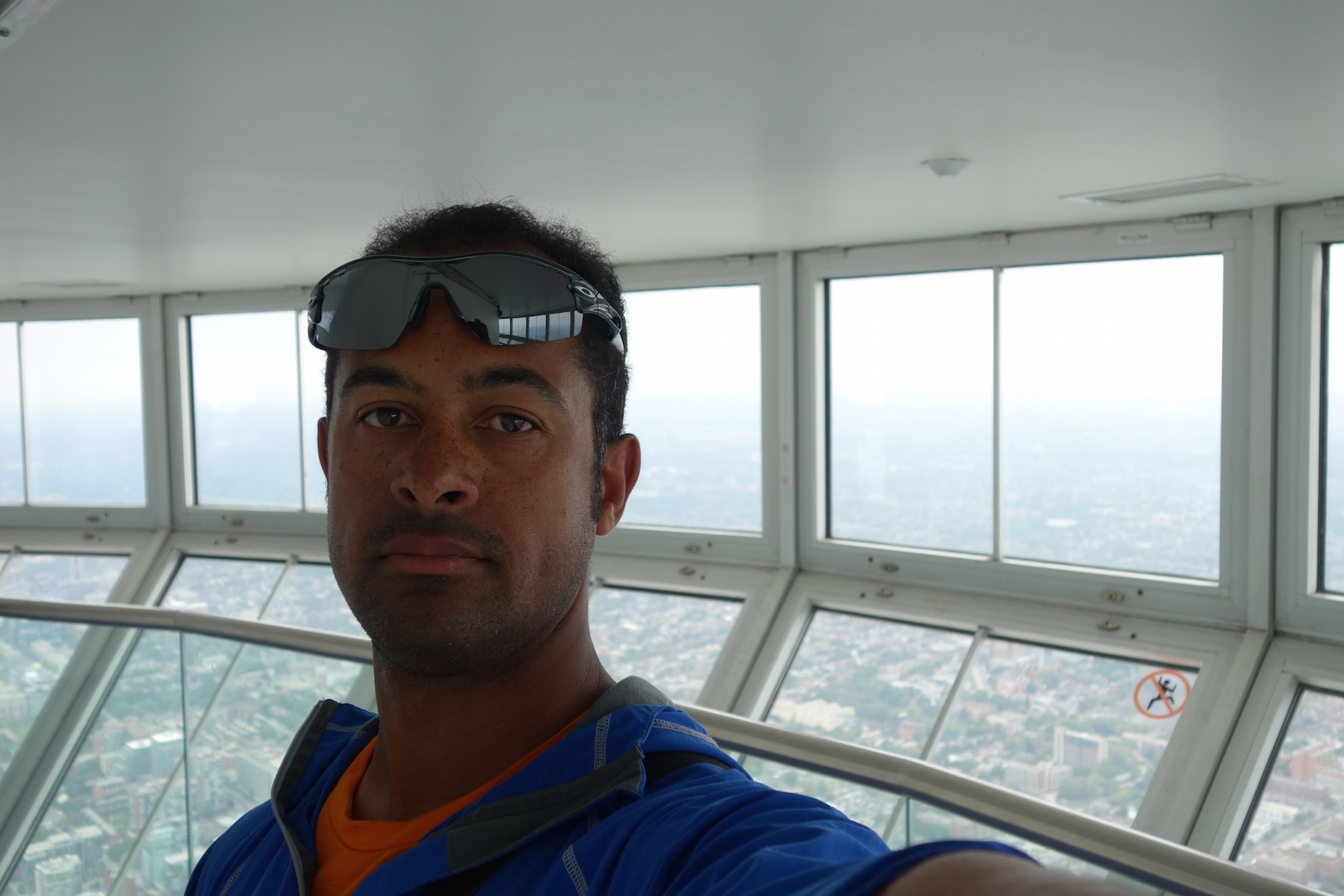 The CN tower, Ontario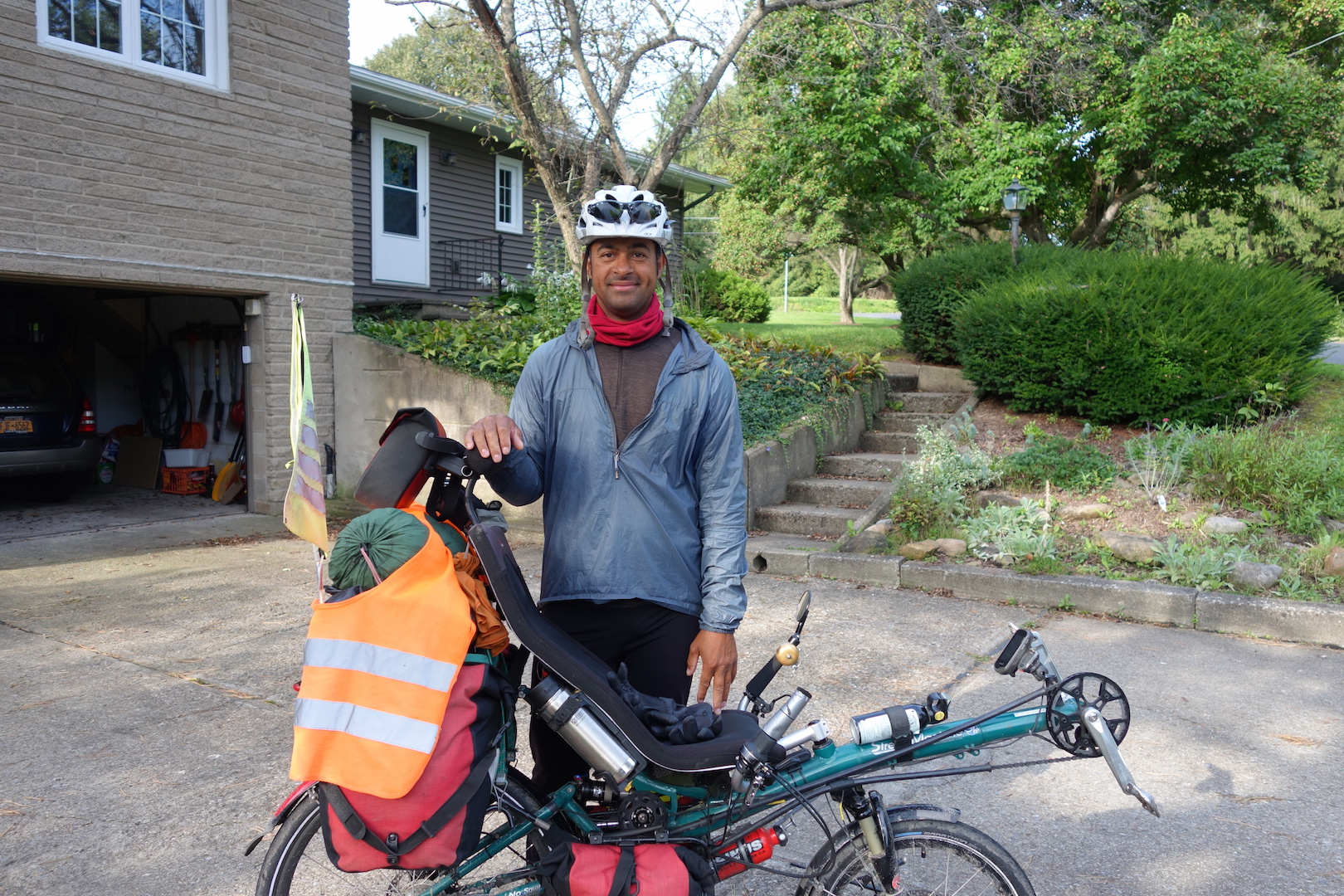 Skaneateles, New York State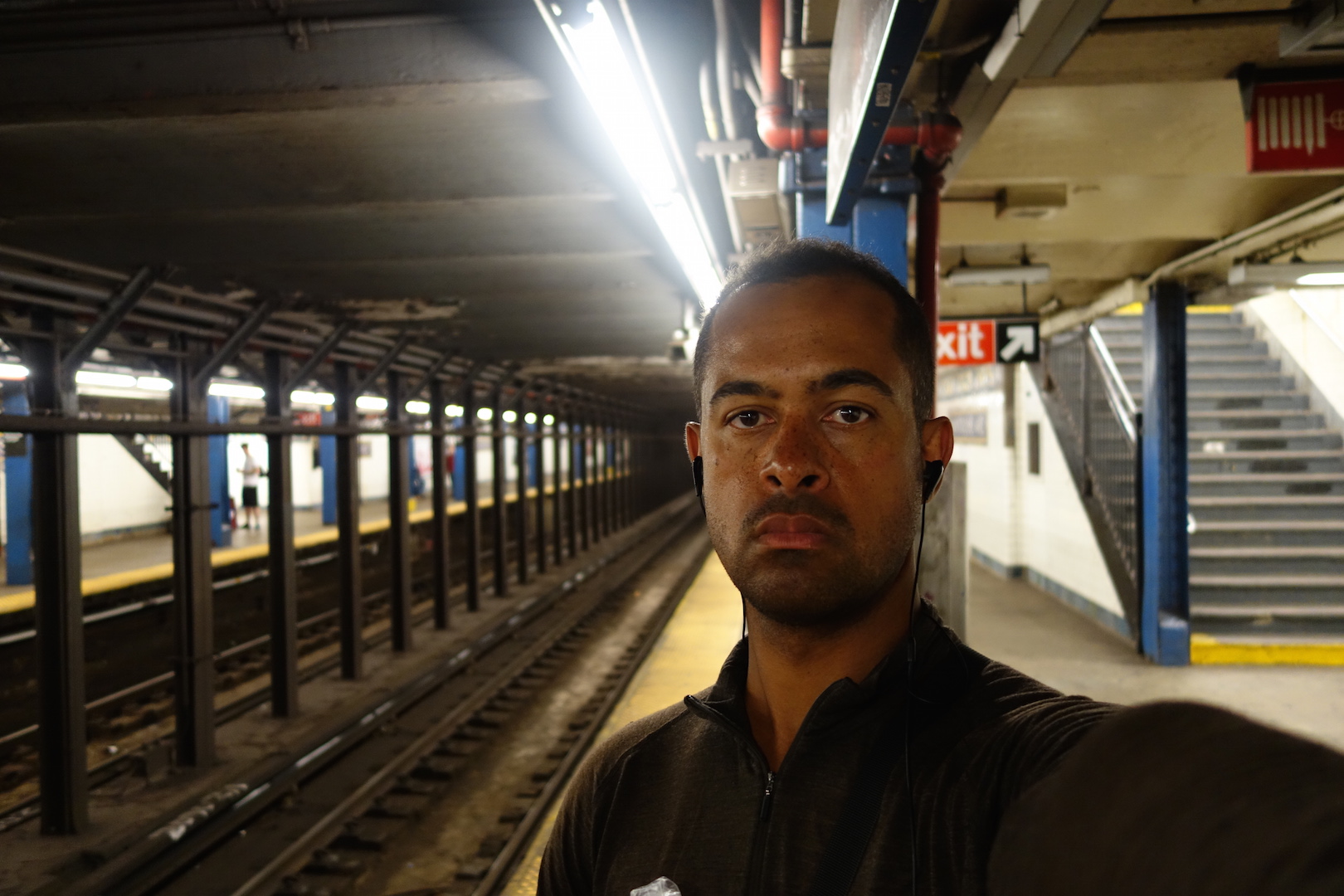 Brooklyn, NYC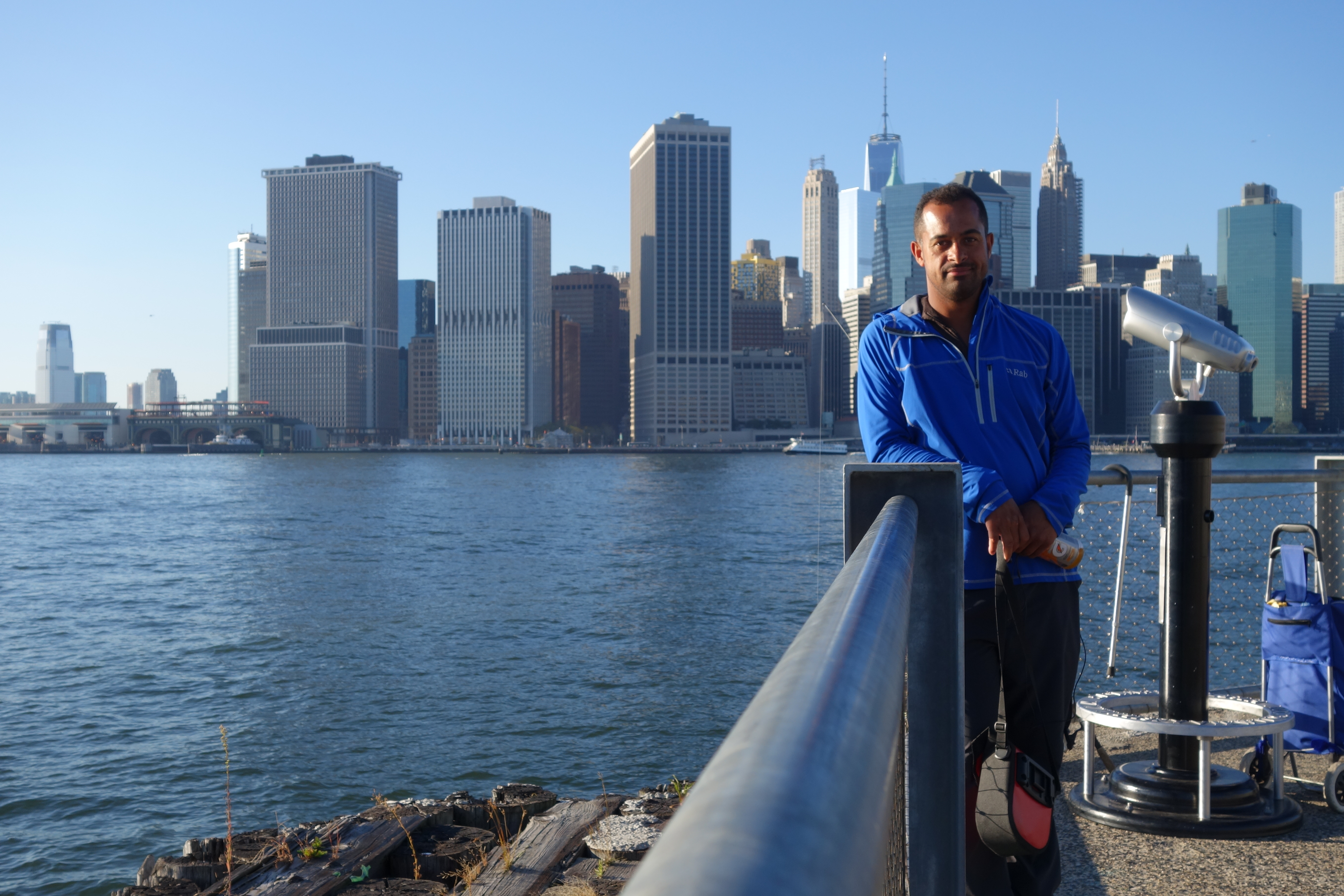 New York Skyline, NYC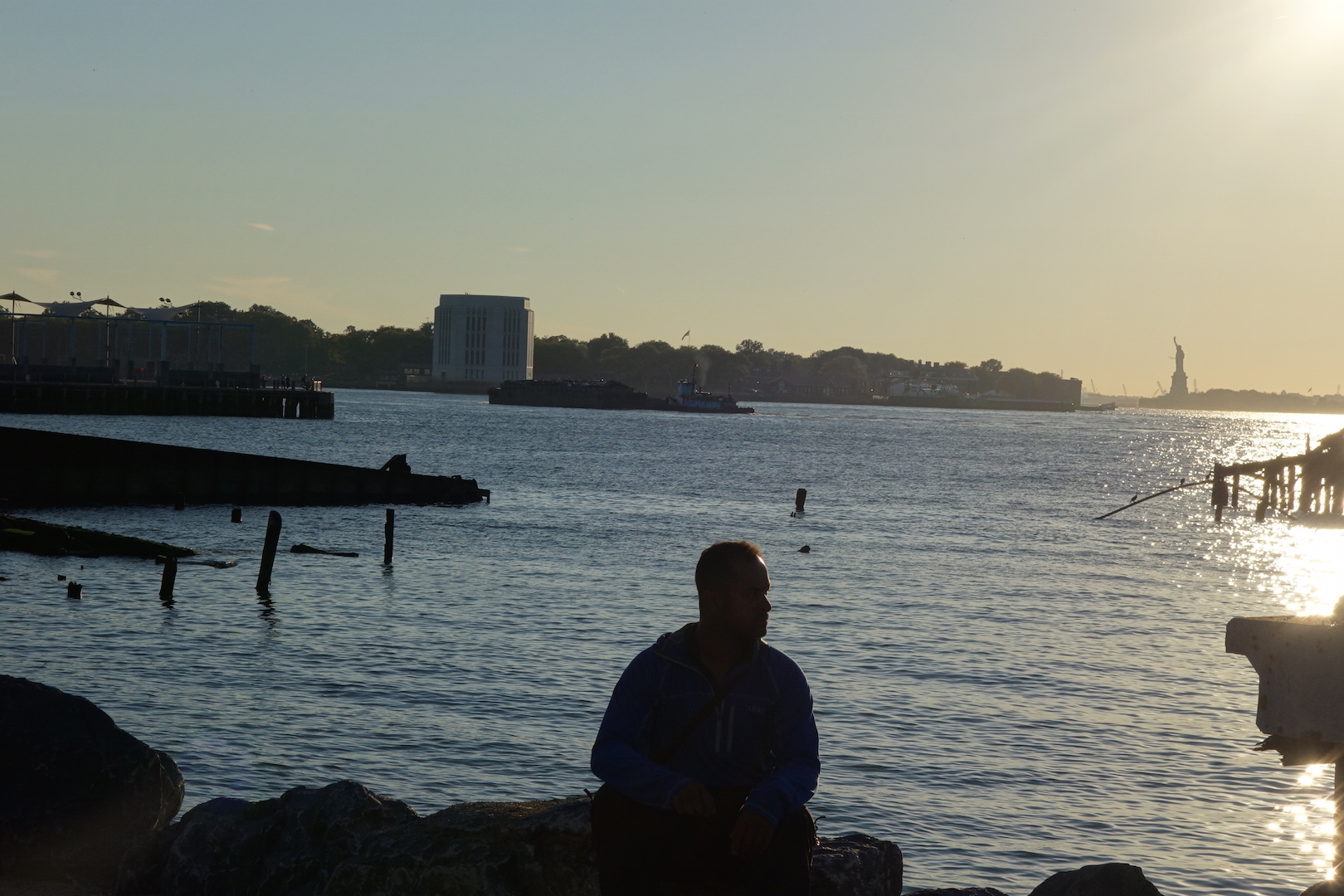 In a New York minute (oo-ee-ooo!)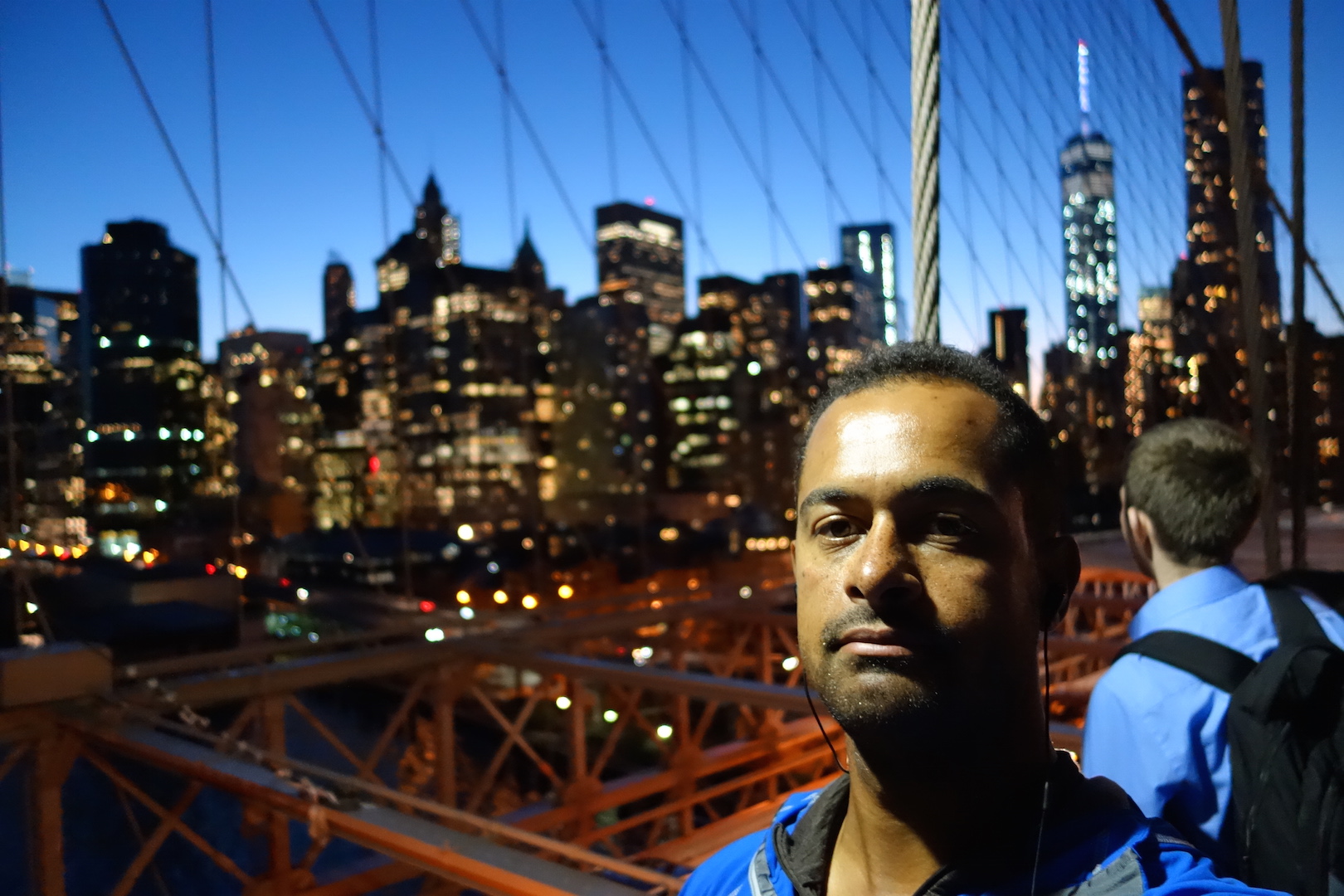 Brooklyn Bridge, NYC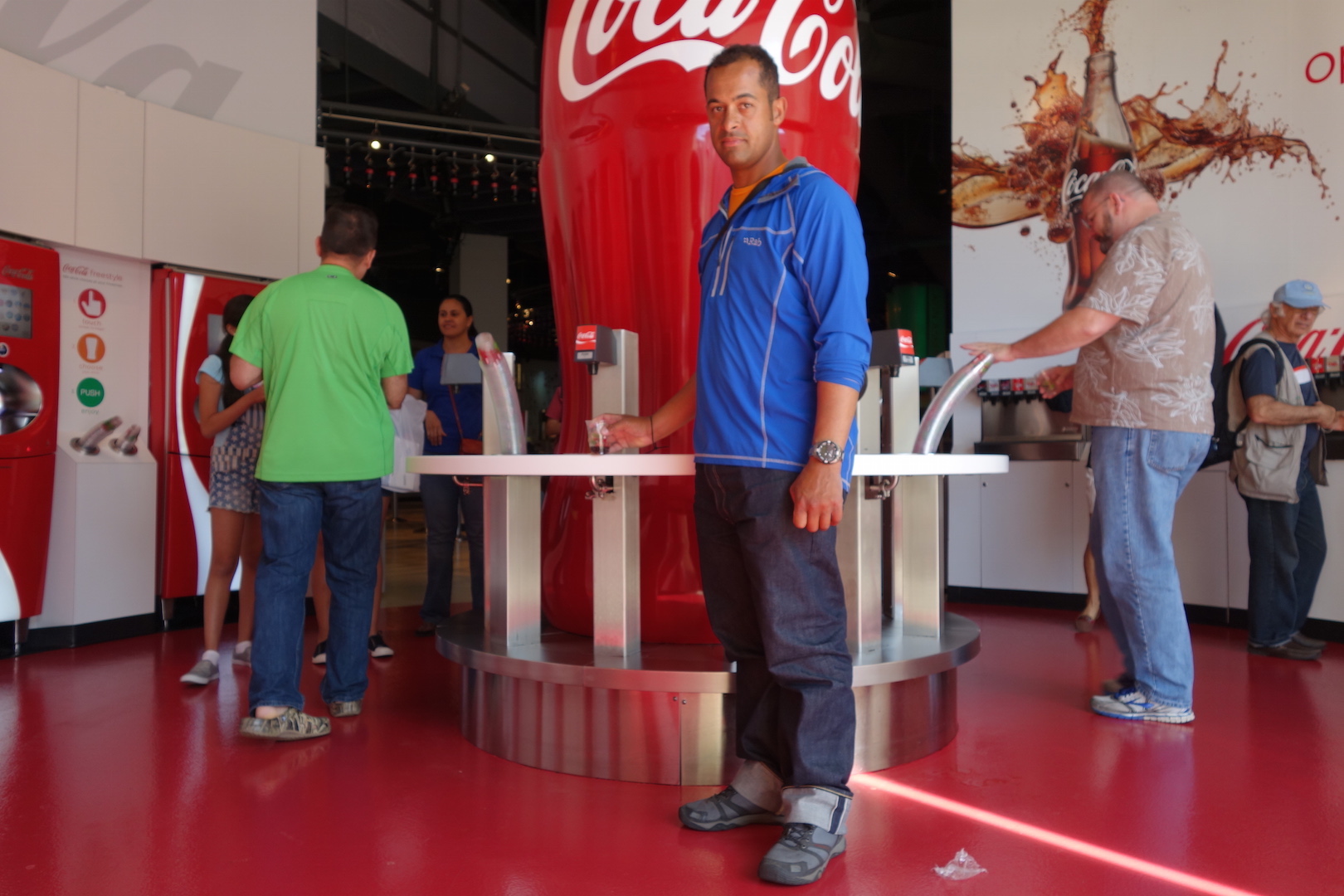 Atlanta, Georgia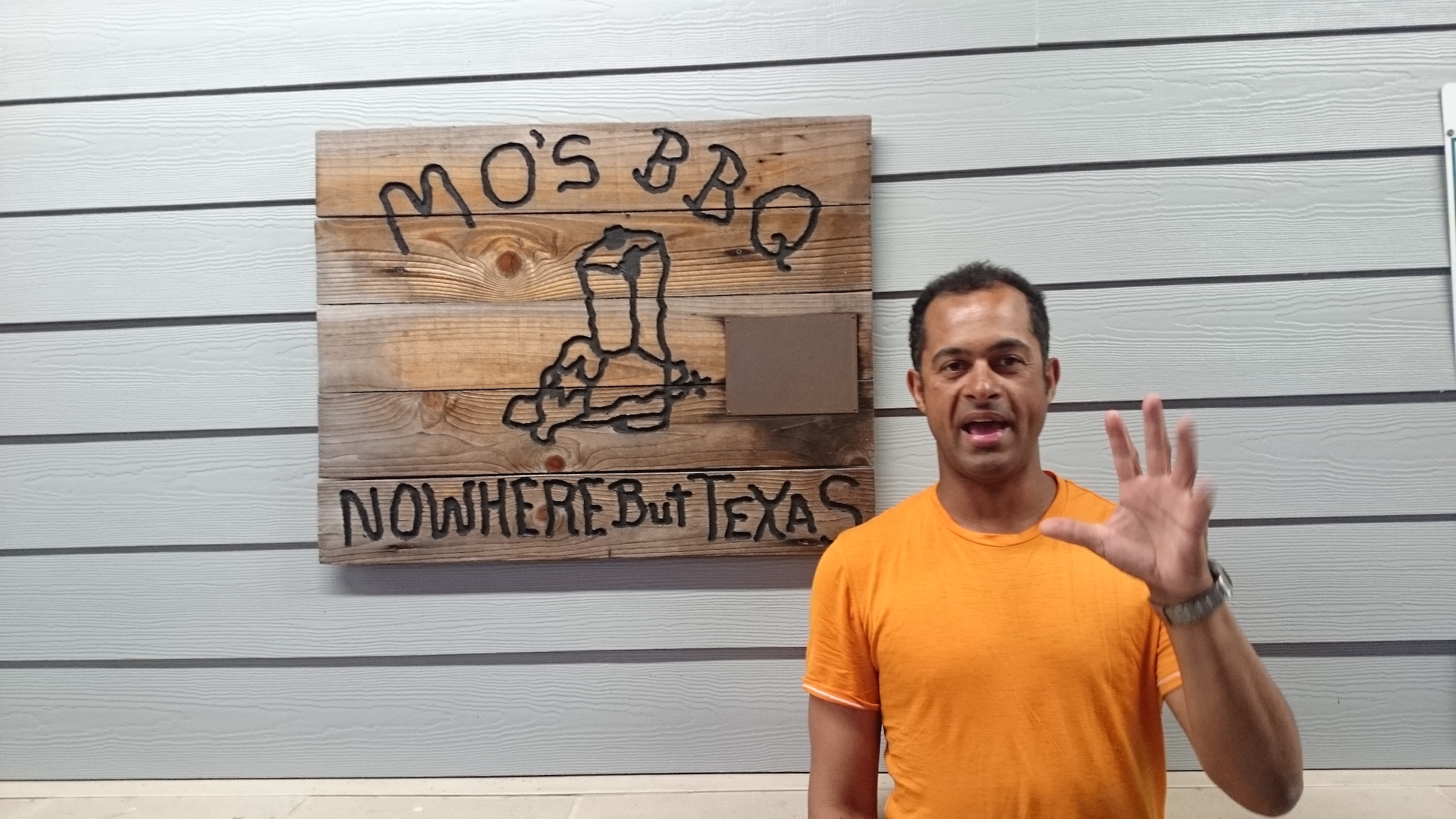 Post excellent BBQ. Houston, Texas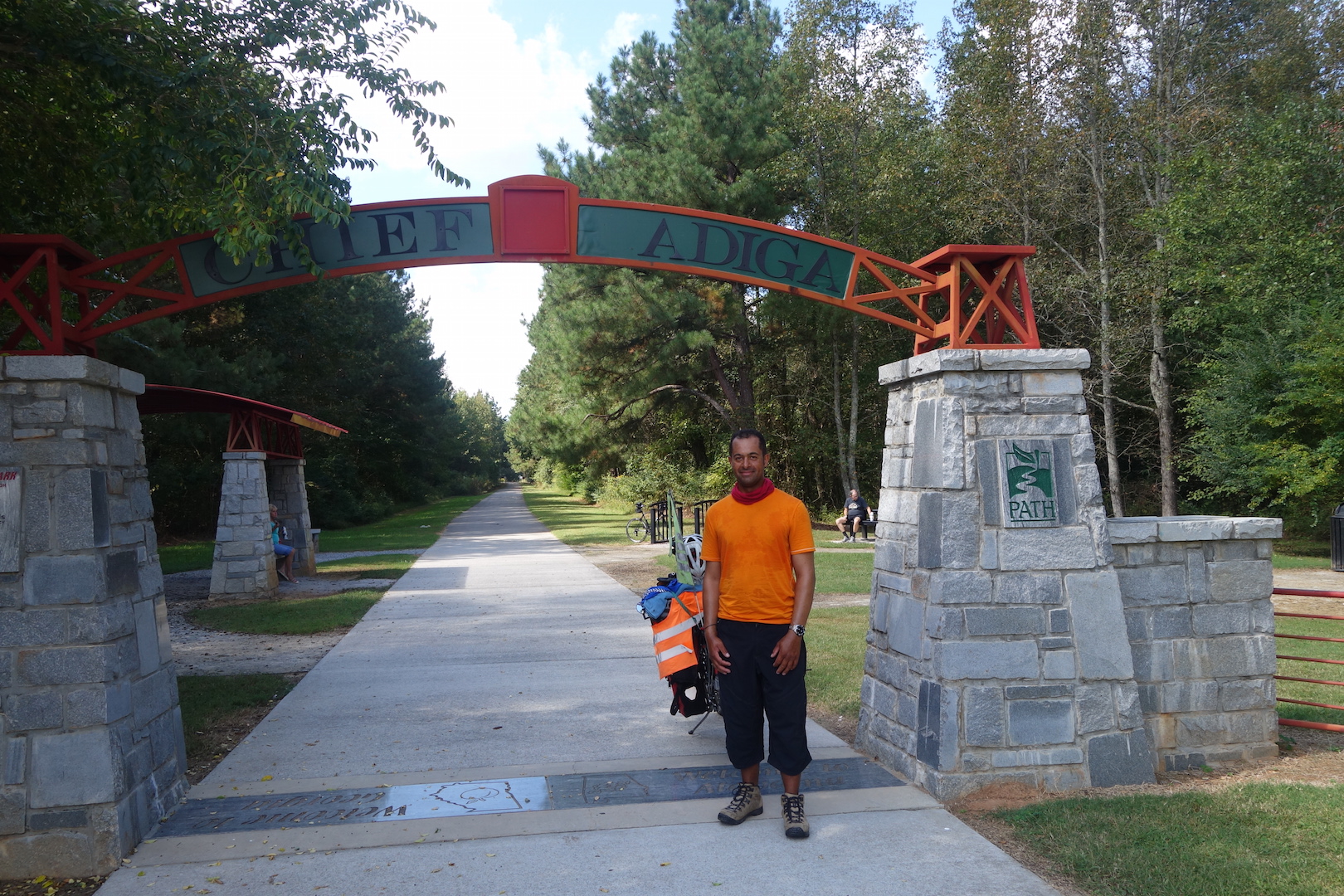 Crossing into Alabama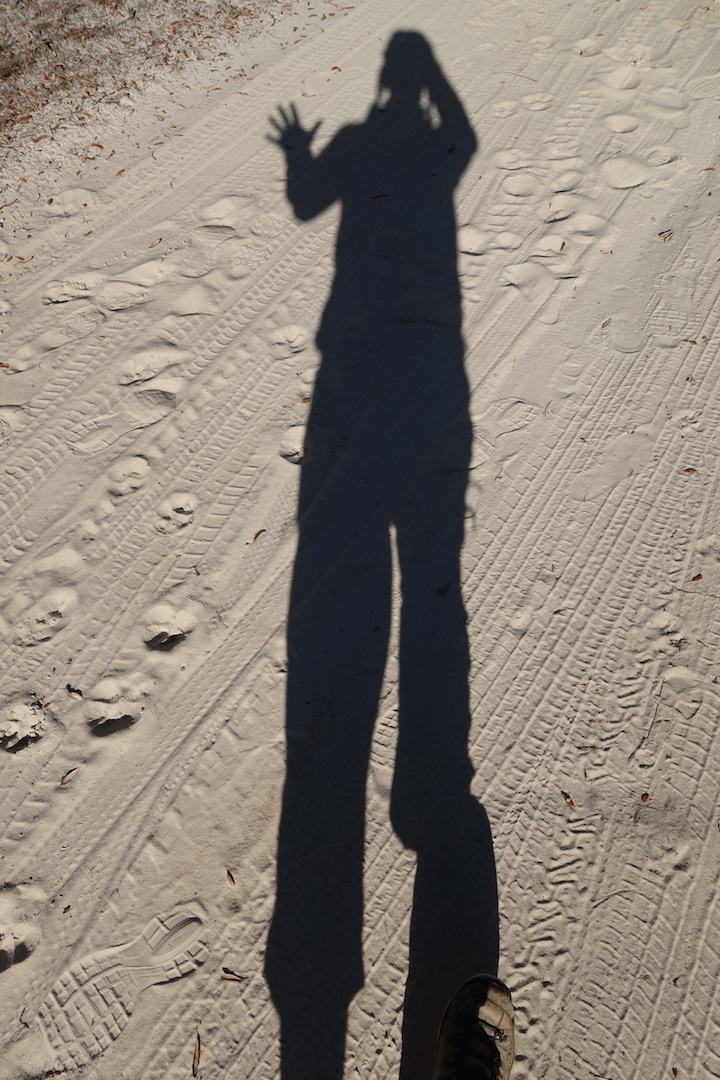 Florida Shadows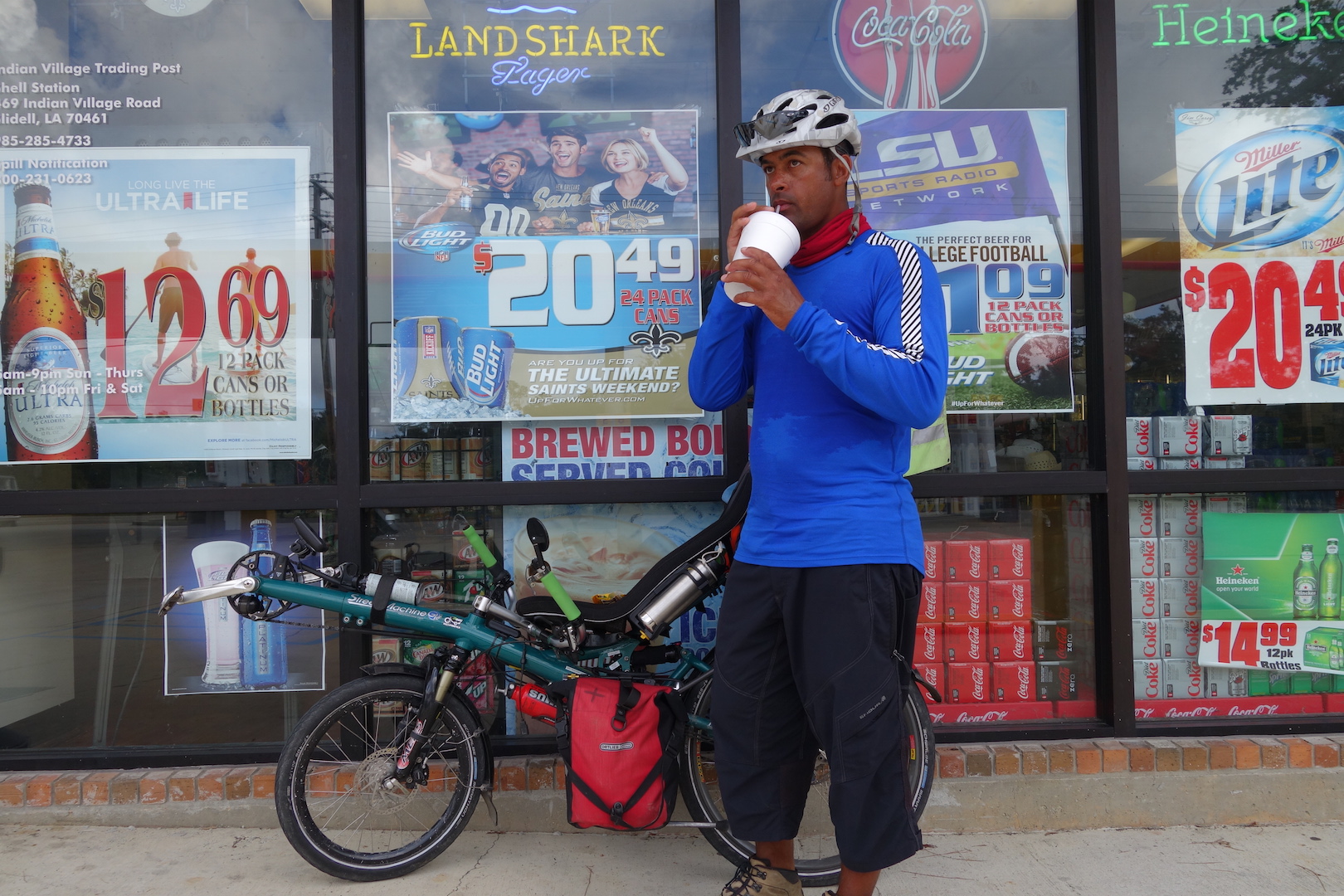 Louisiana drink stop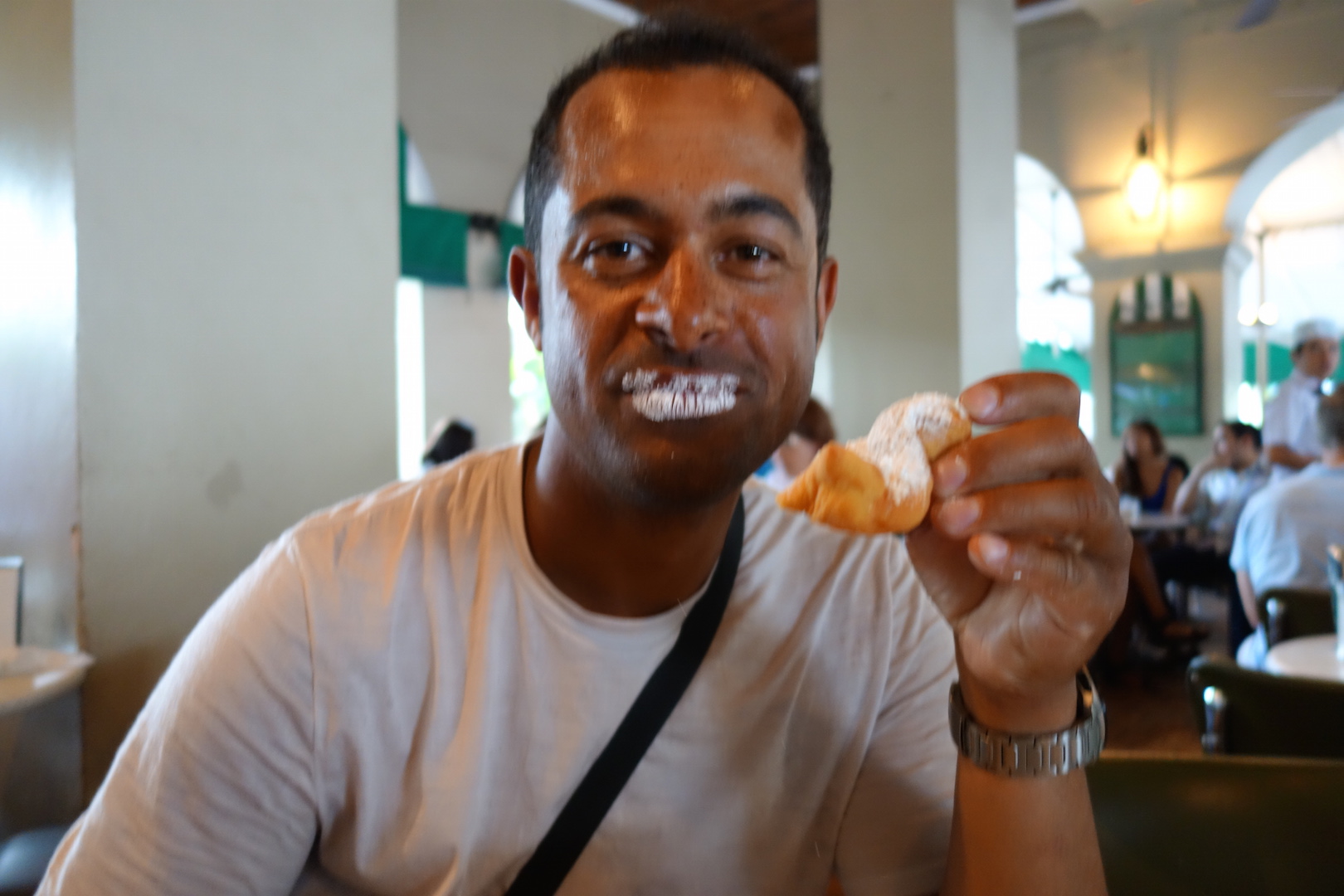 Beignet fun in New Orleans, Louisiana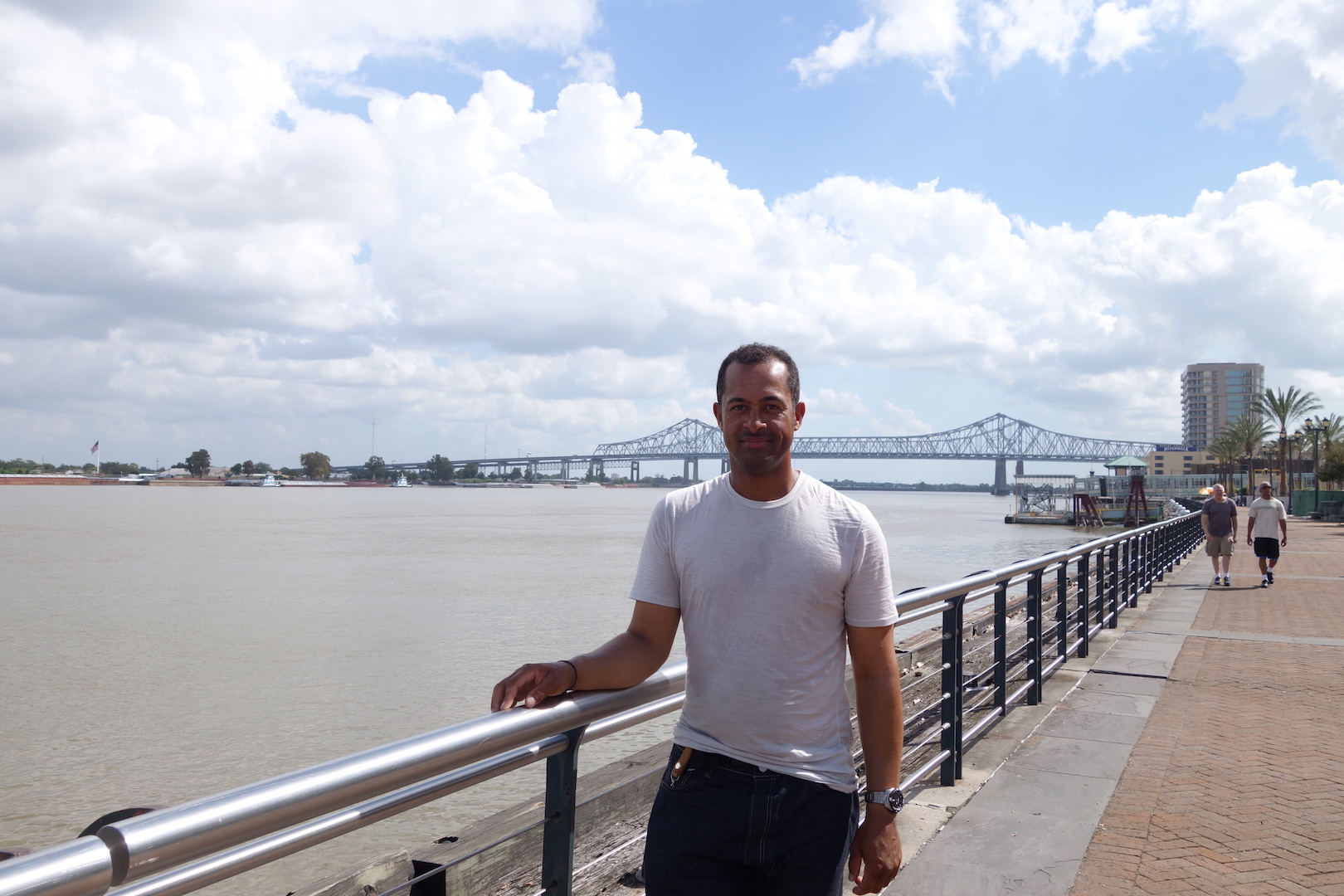 The Mighty Mississippi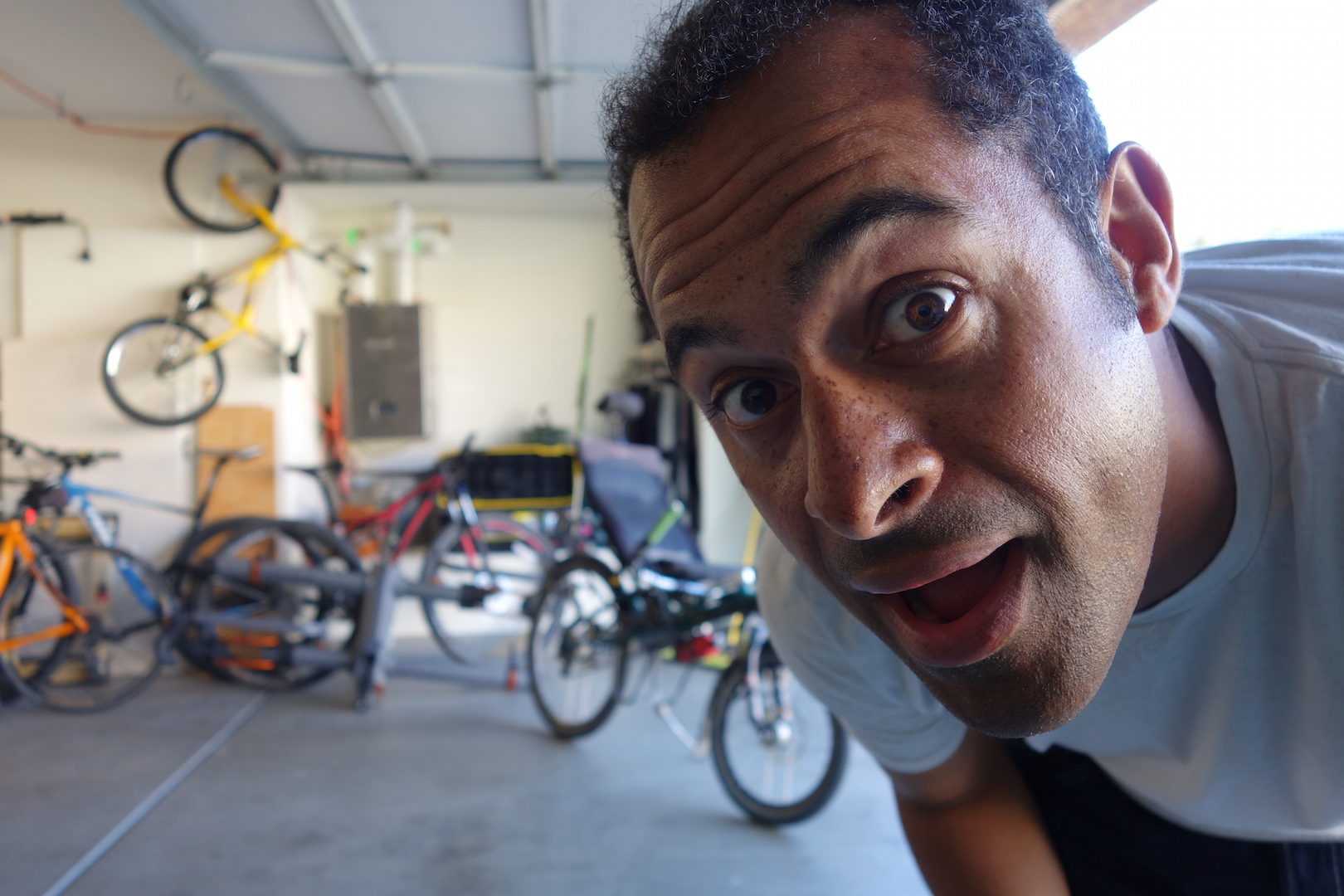 Happy returned bicycle, Tucson Arizona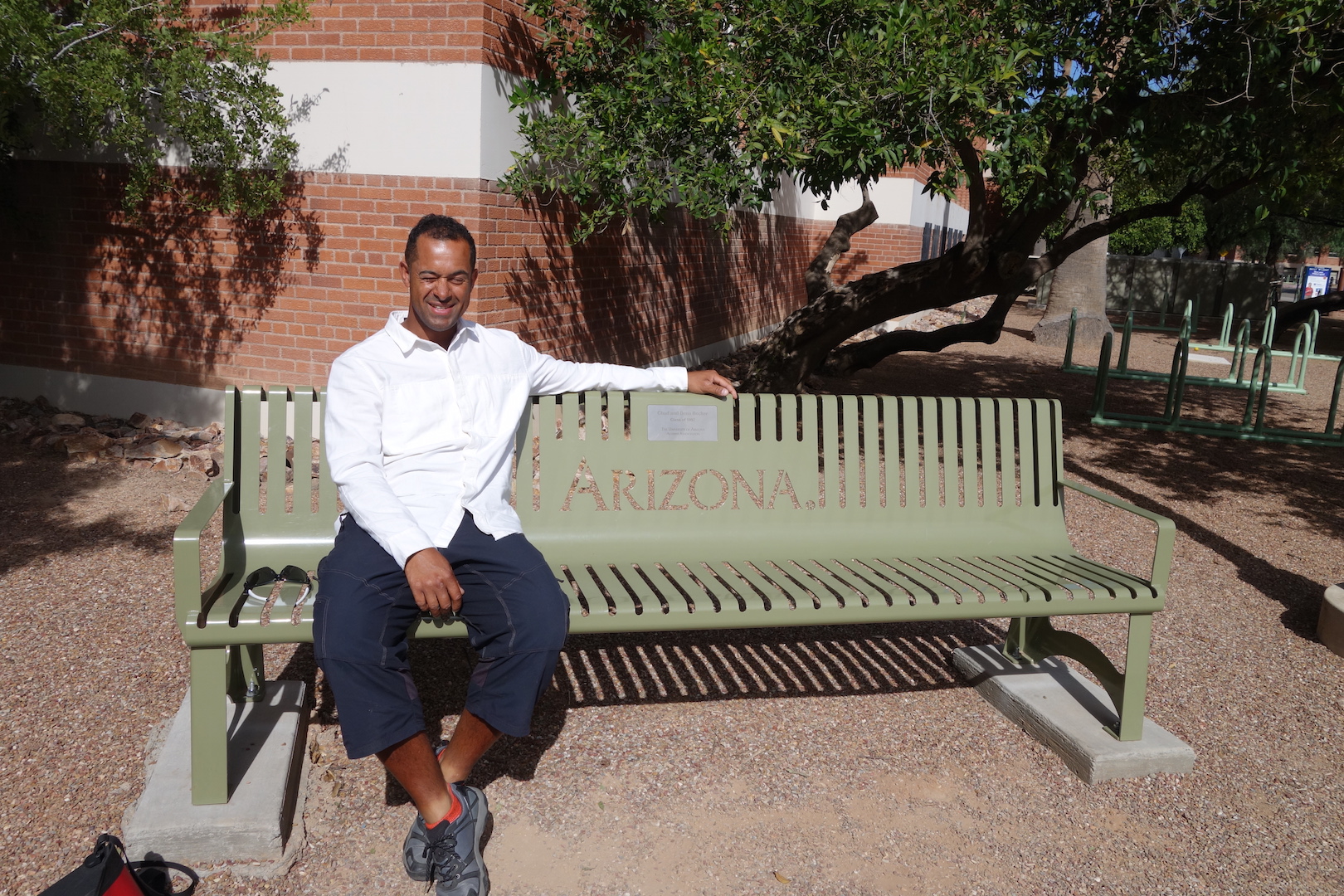 University of Arizona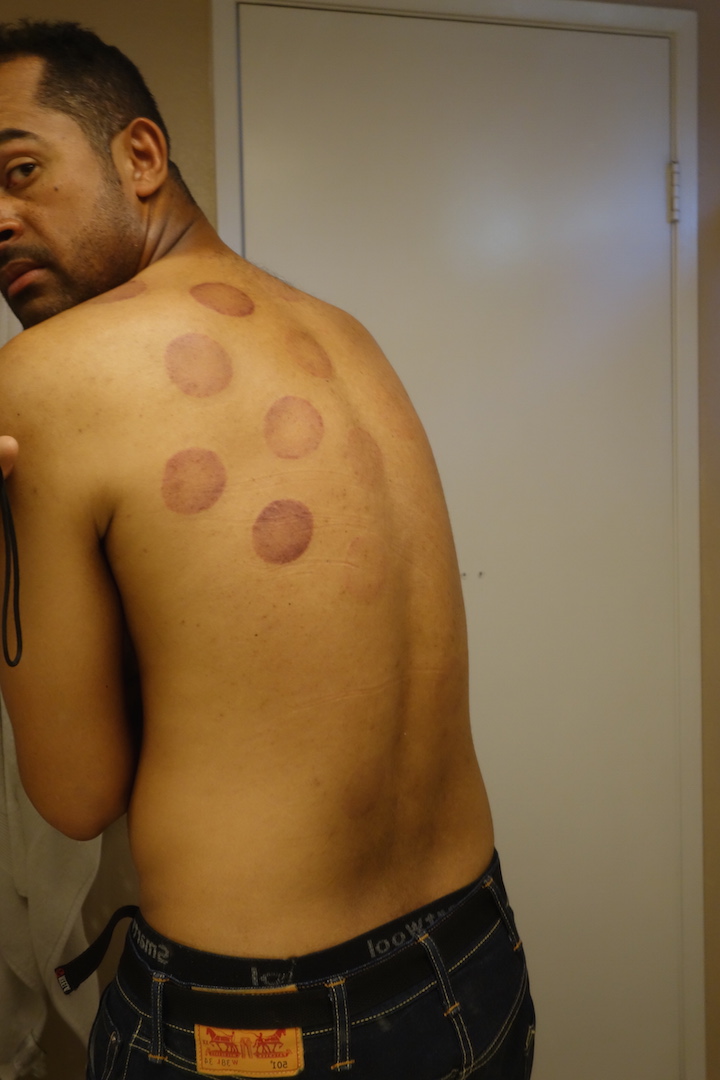 Acupuncture cupping, El Centro, California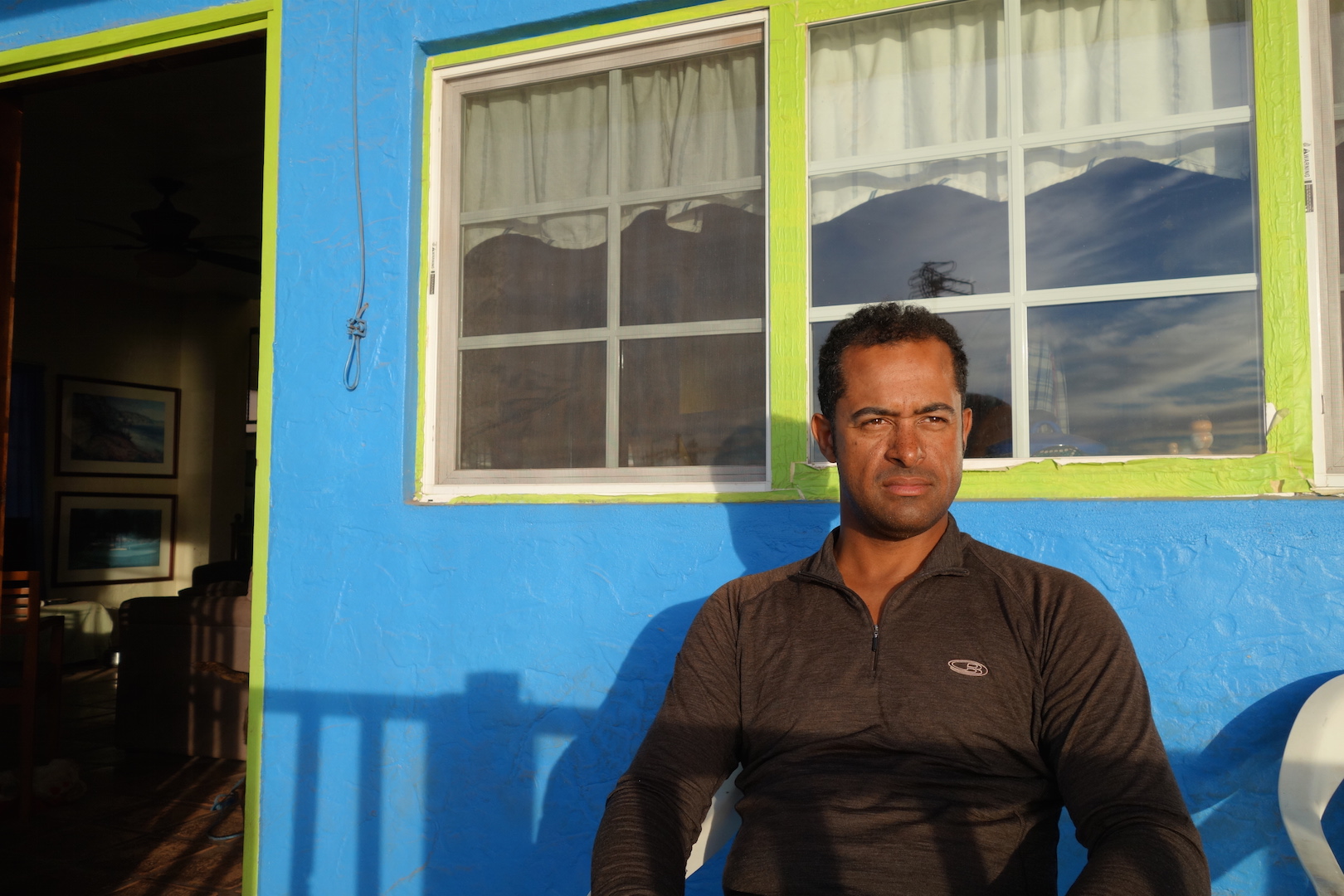 Waiting for the sunset, Baja Balifornia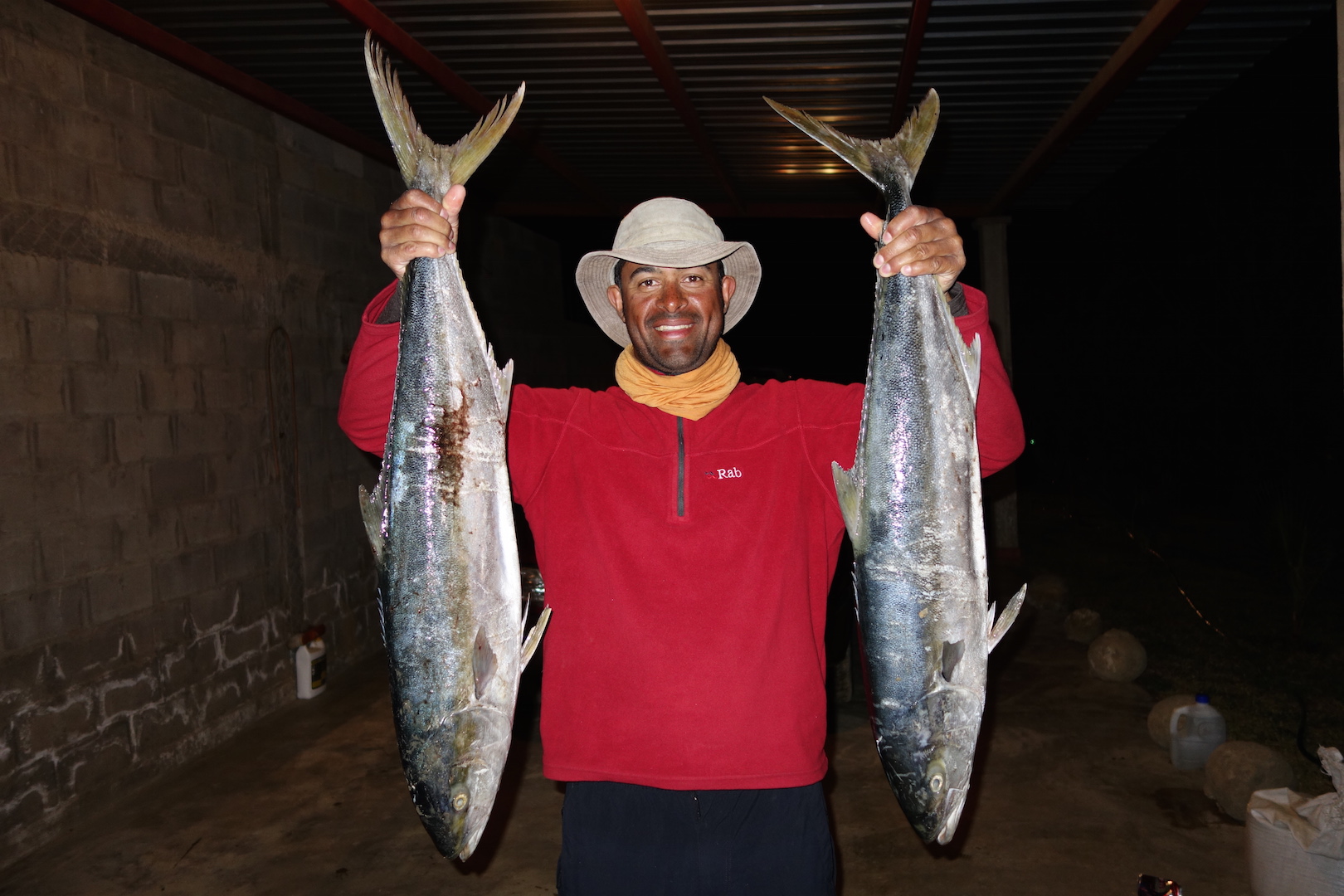 Fish for supper, Baja California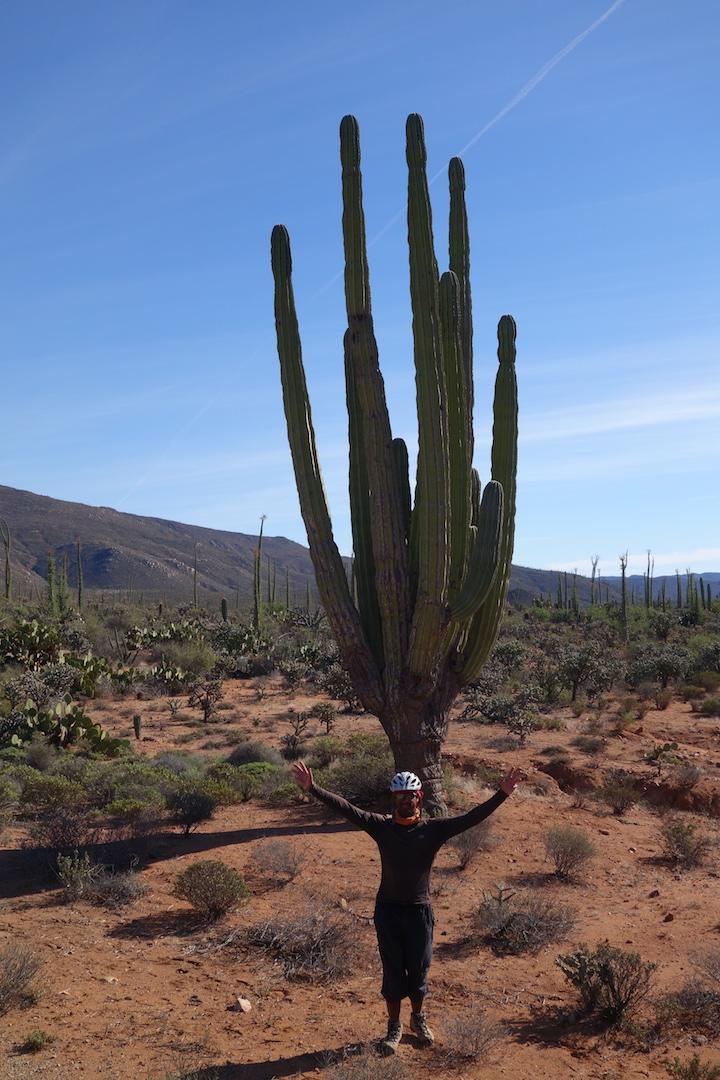 Saguaro. Baja California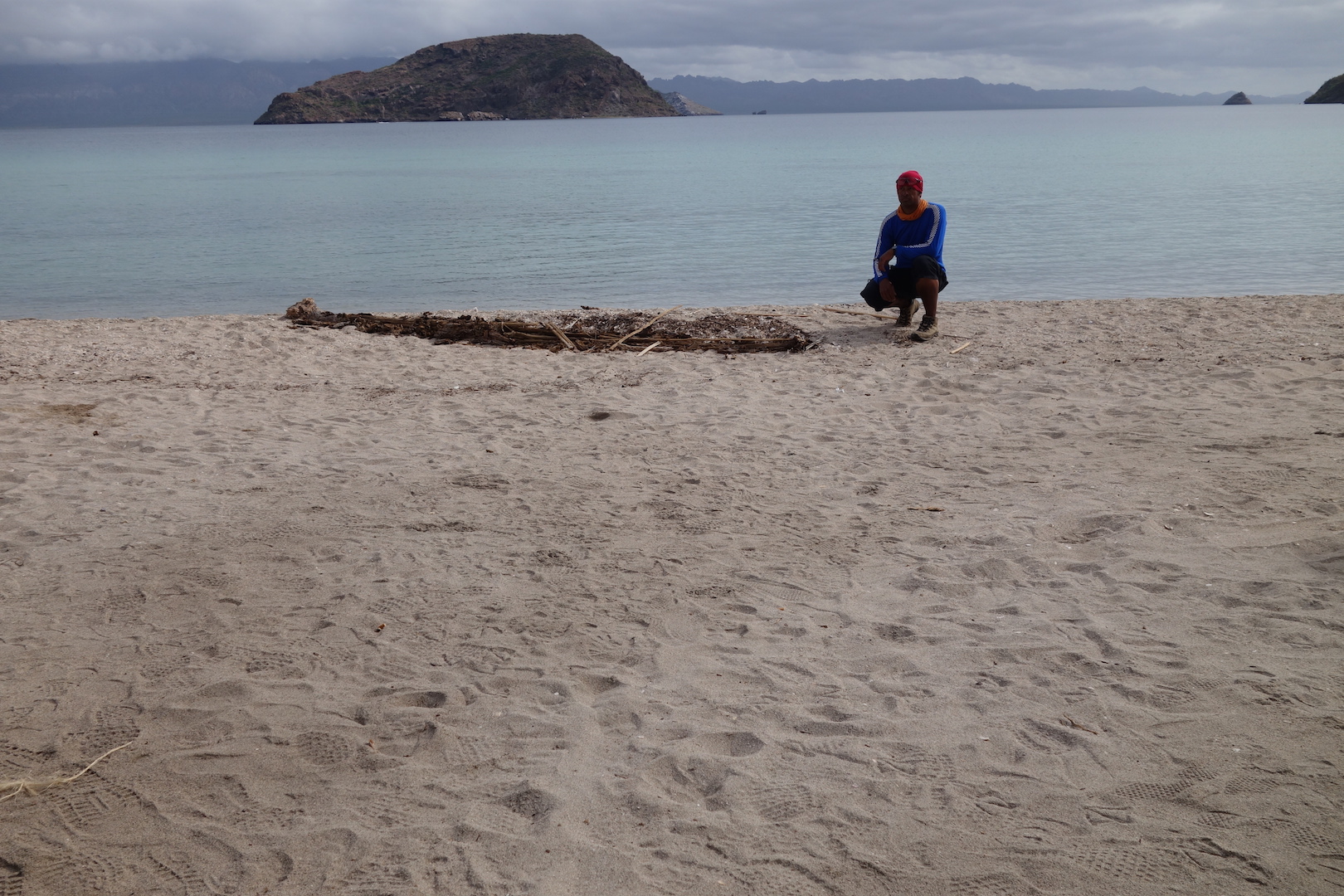 The Sea of Cortez, Baja California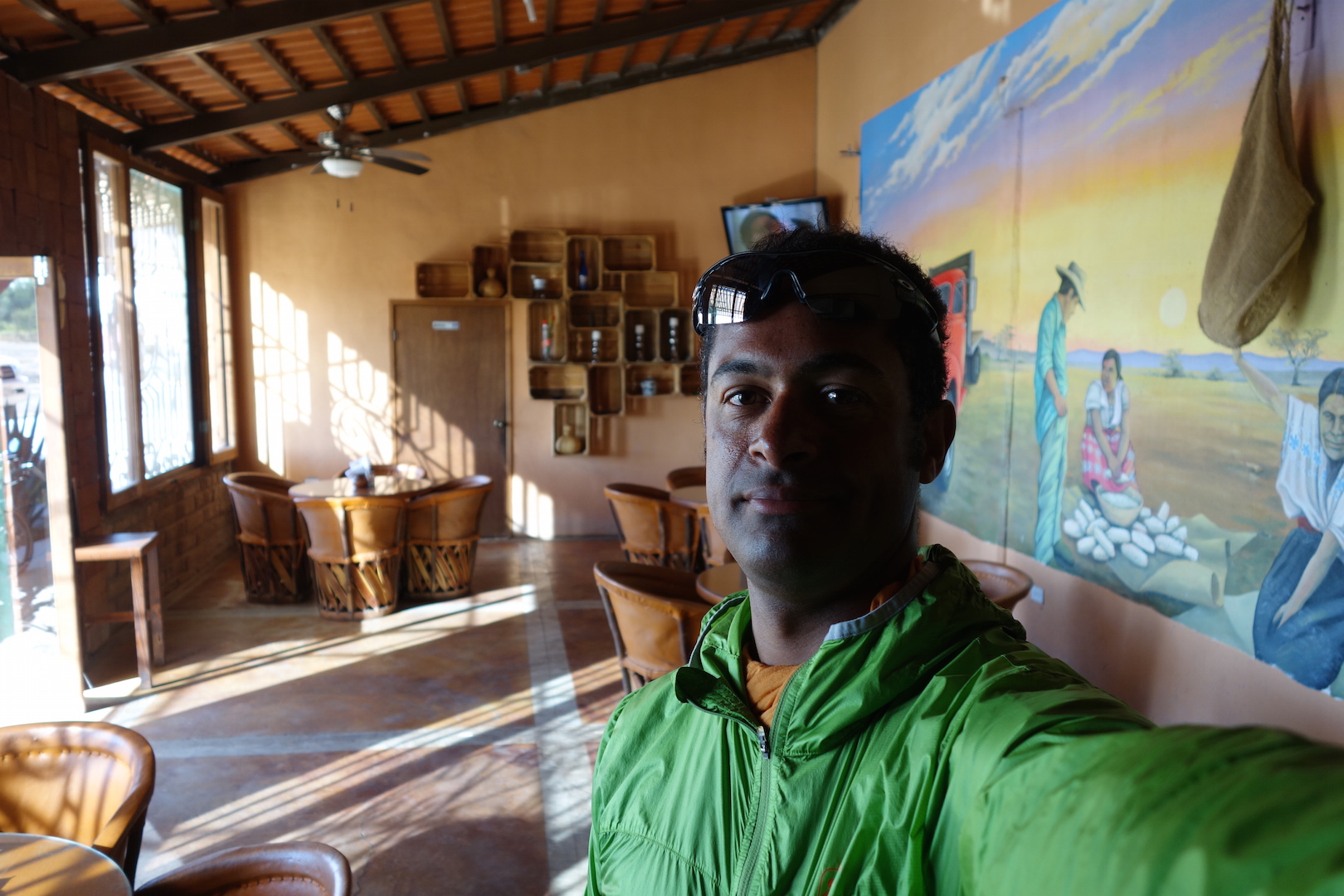 Near Guerrero Negro. Baja California Sur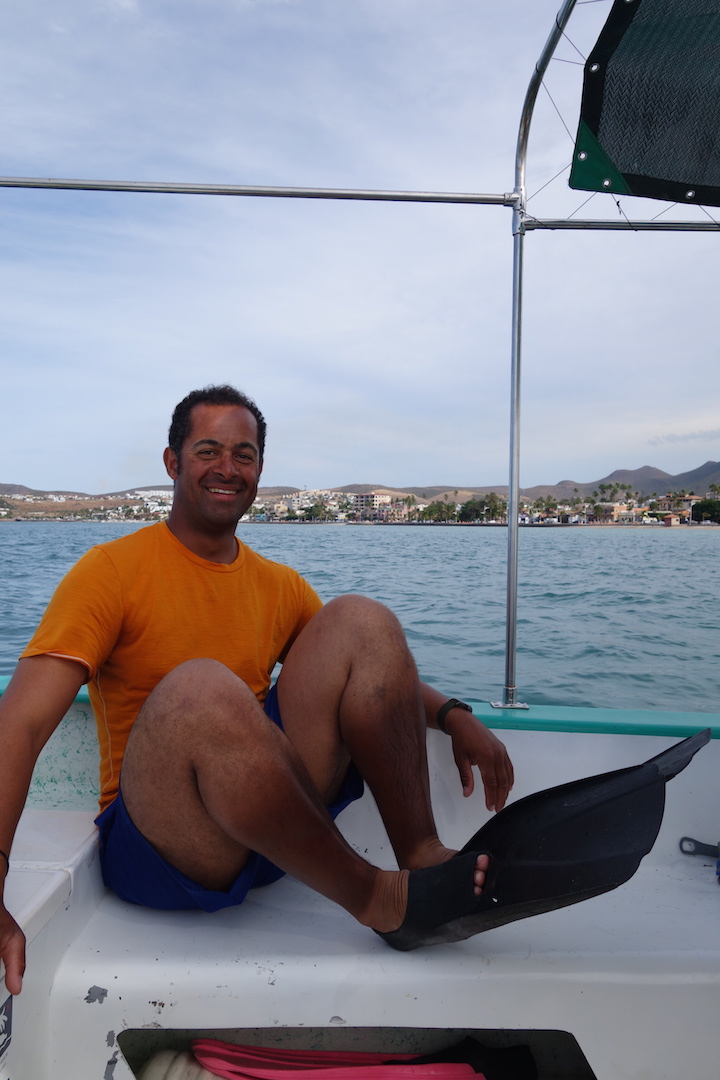 Whale shark spotting. La Paz, BCS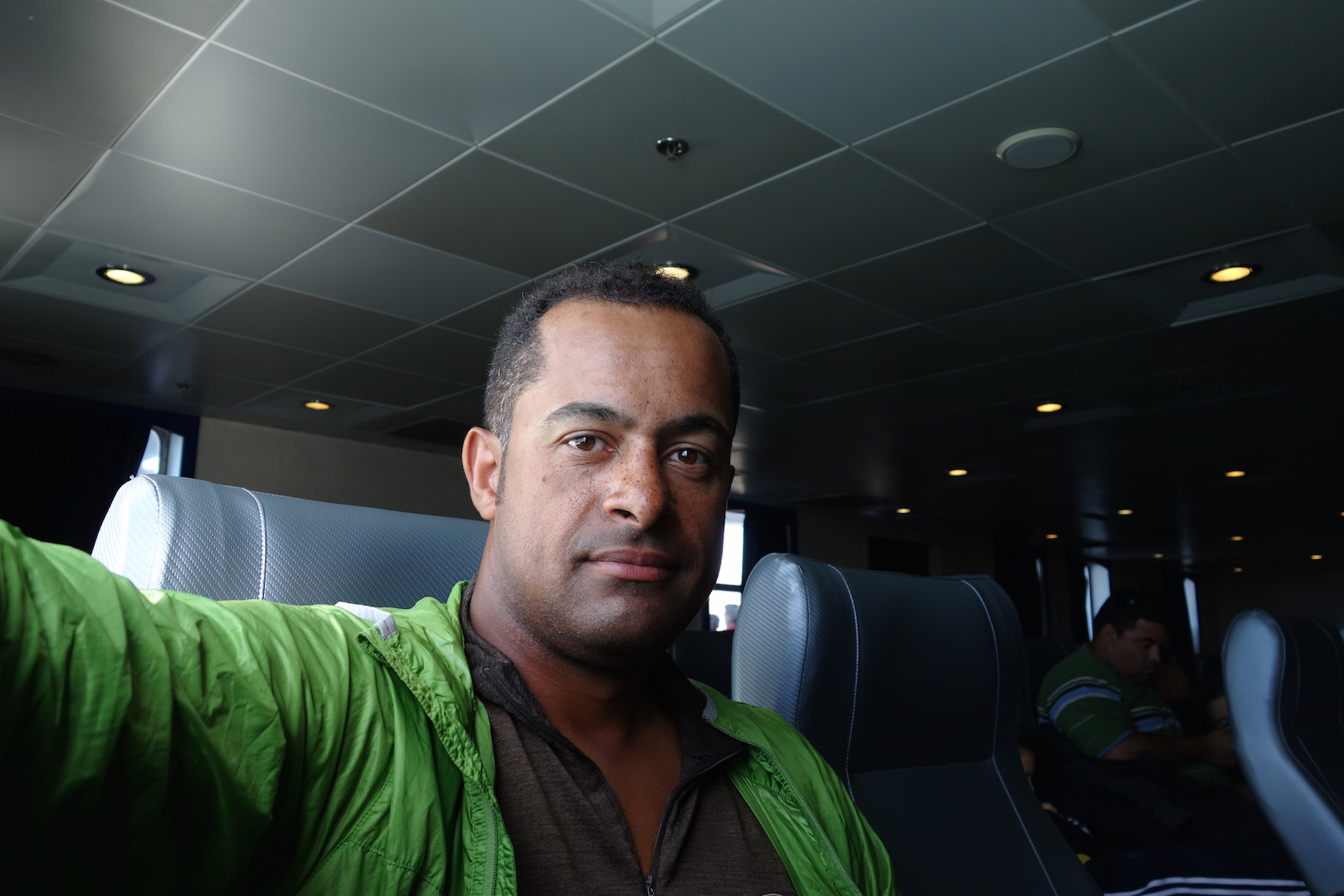 Crossing to Topolobampo, Sinaloa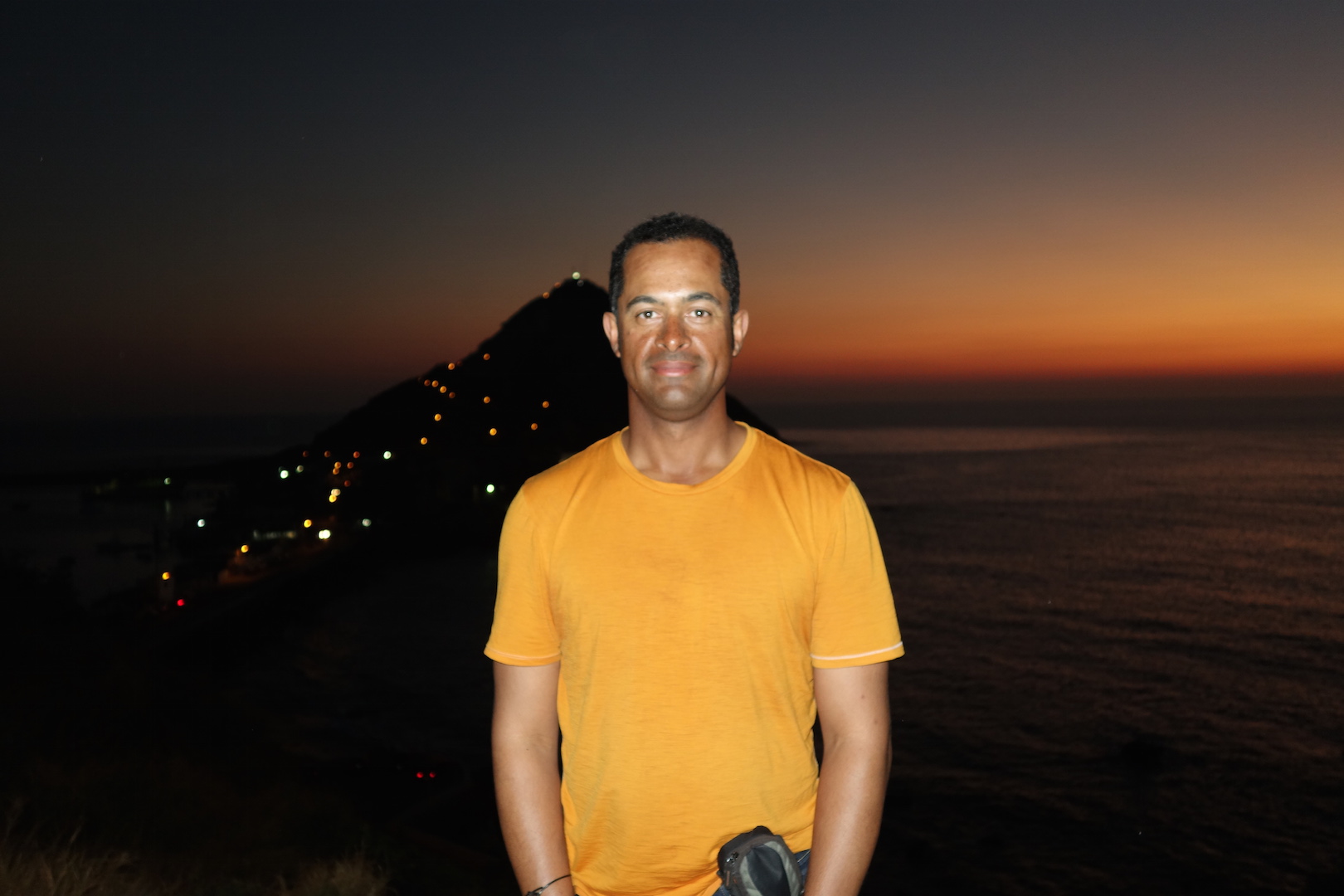 Christmas Day, Mazatlan, Sinaloa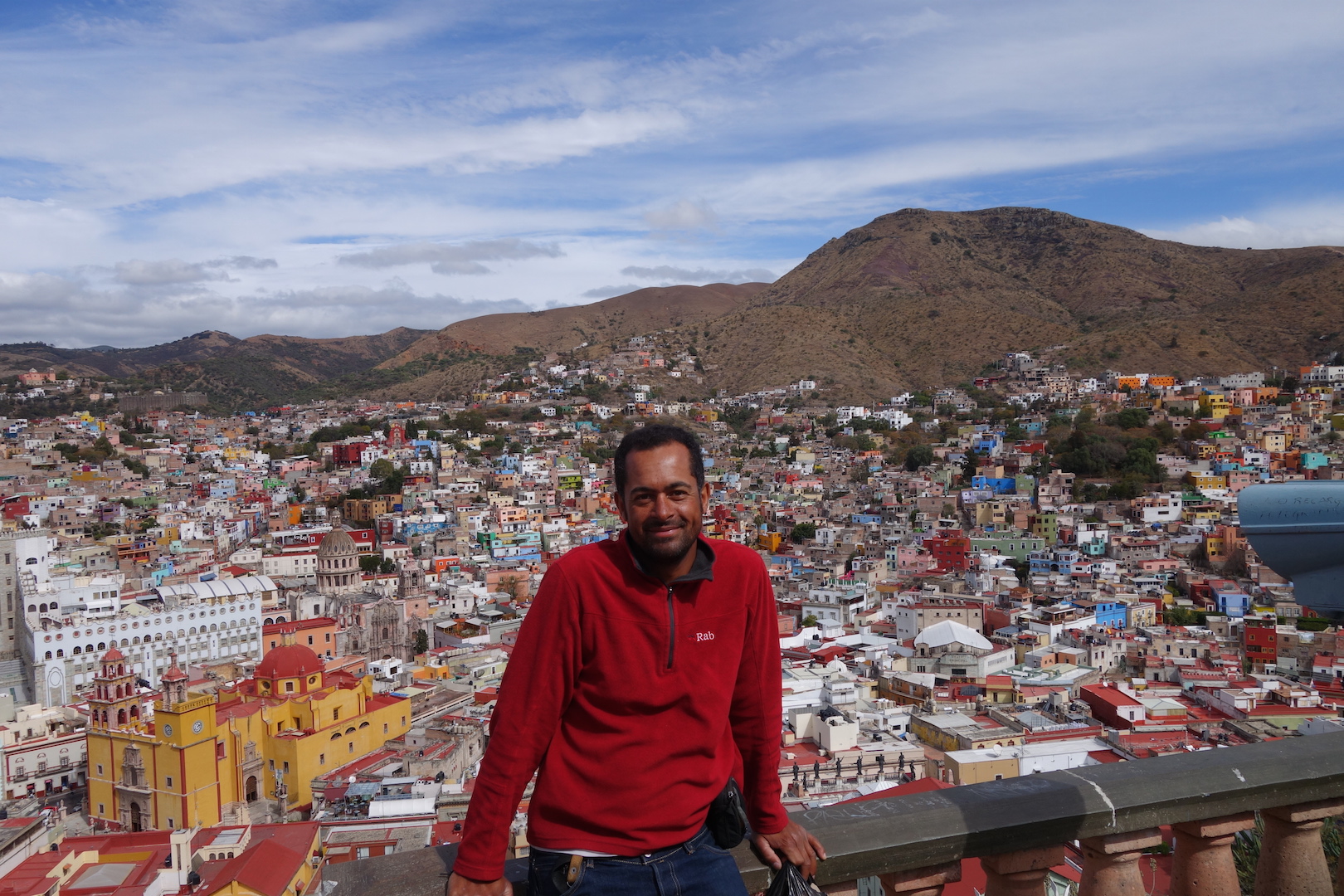 Guanajuato, Guanajuato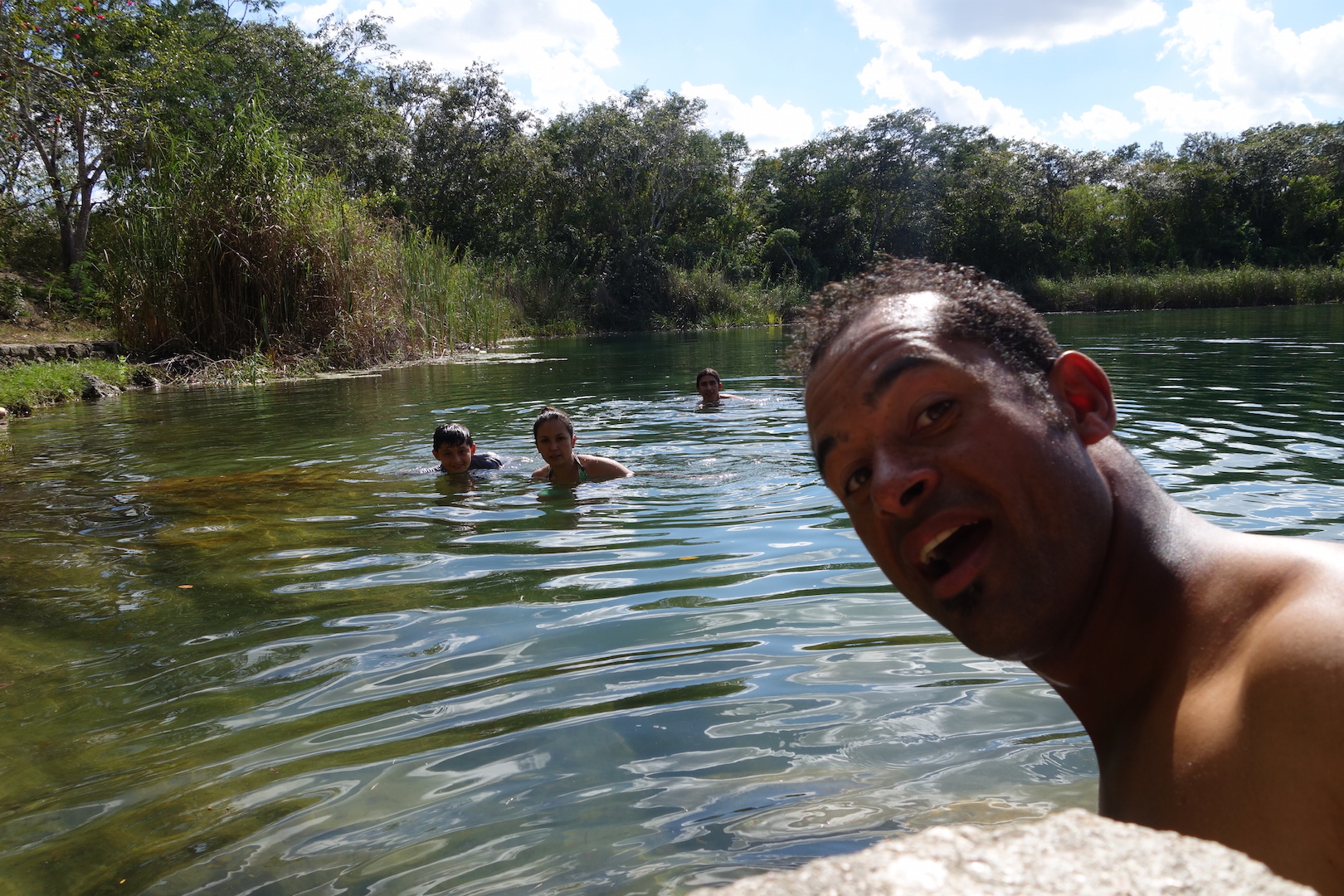 Cenote Chen-Ha, Yucatan
Ferry crossing, Corazal, Belize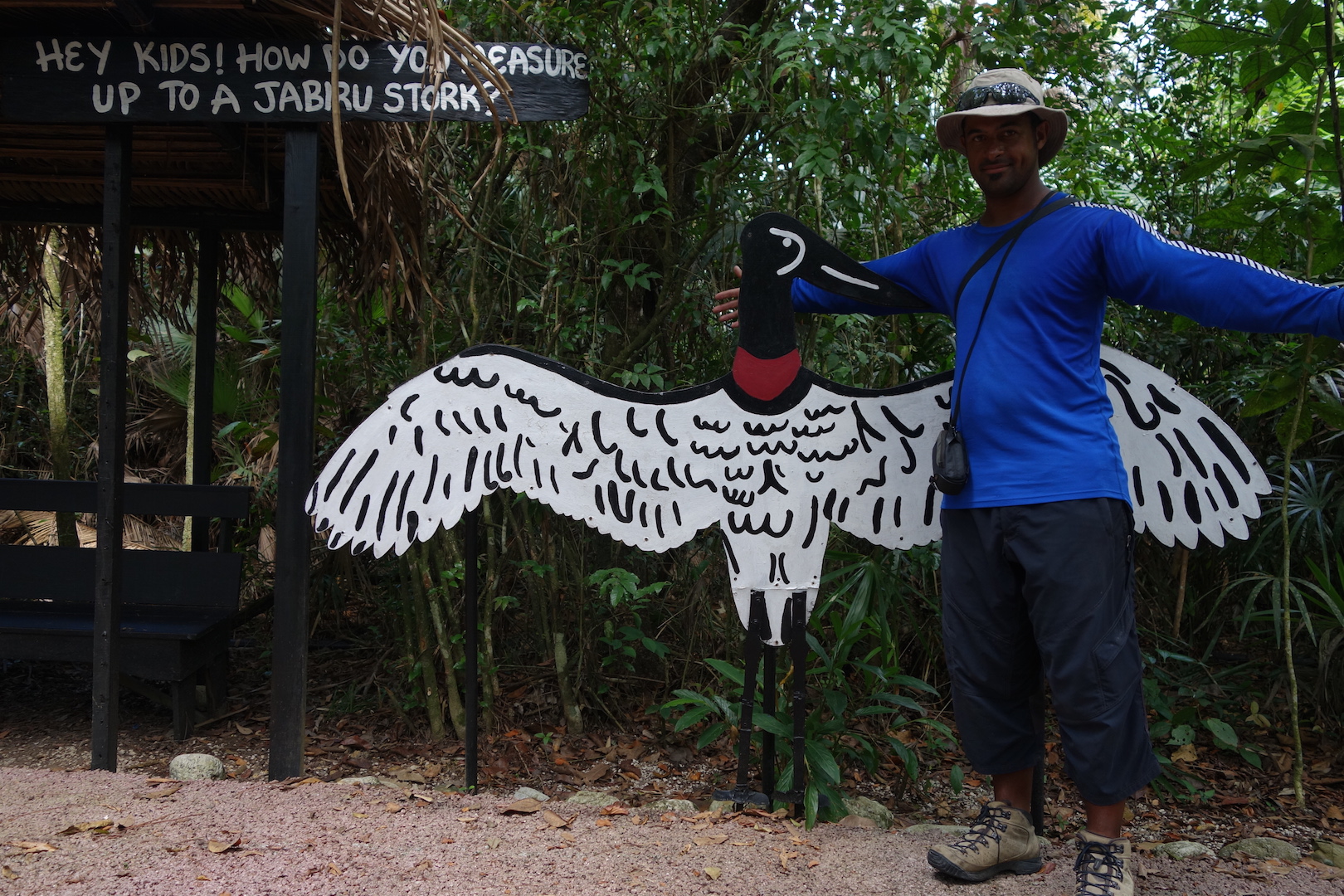 A genuine Jabru stork! Belize Zoo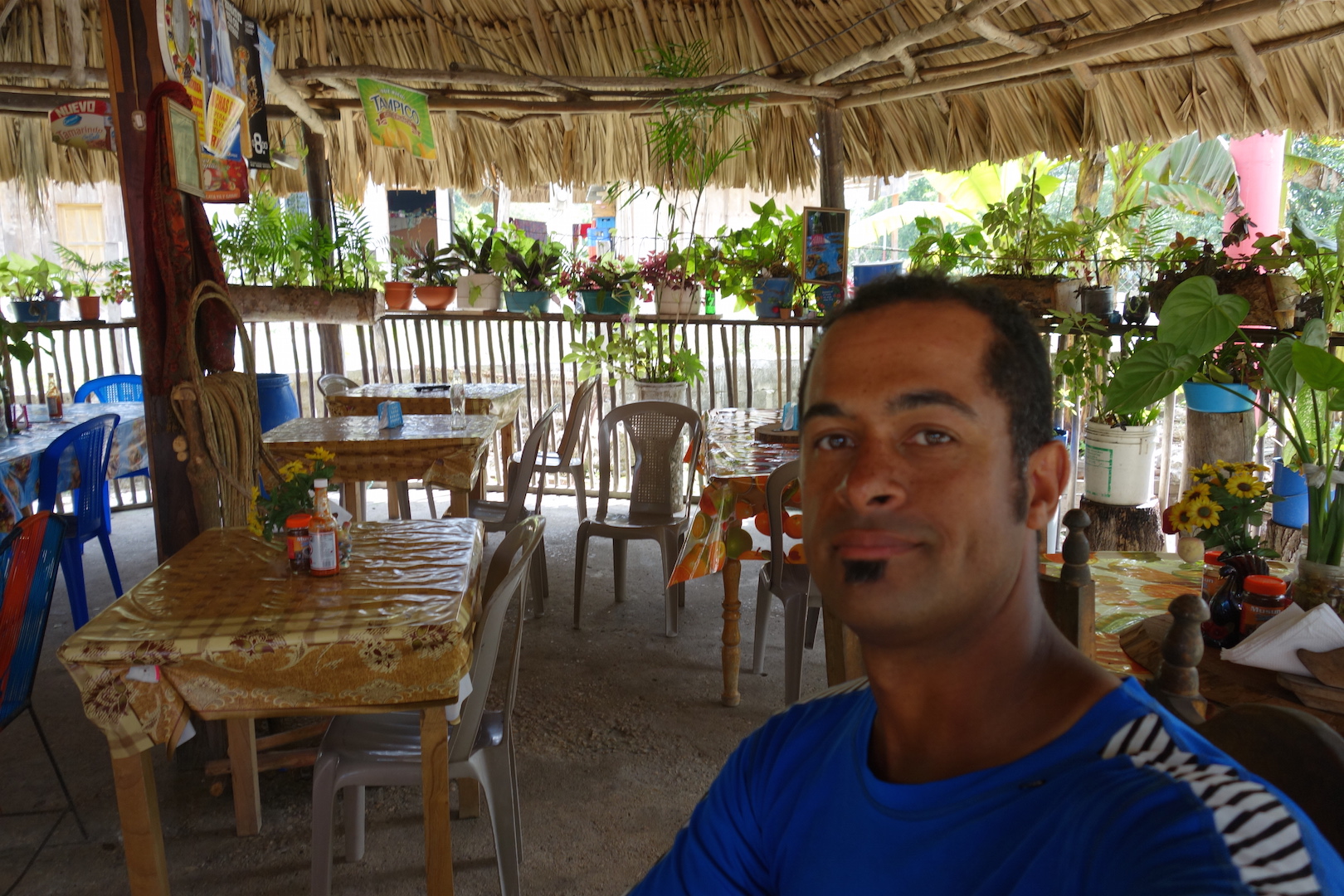 First meal in Guatemala, Petén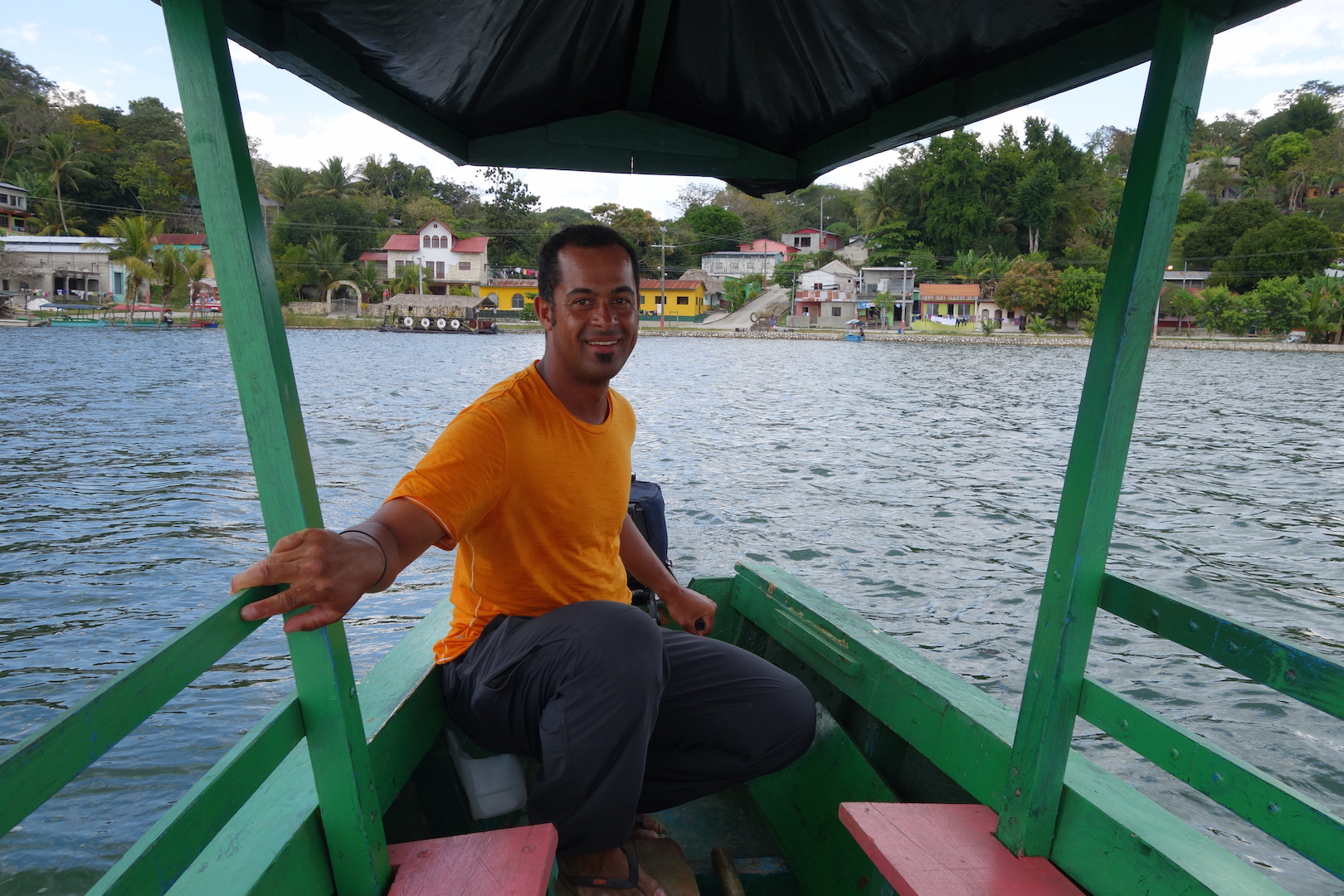 Boating at Flores, Petén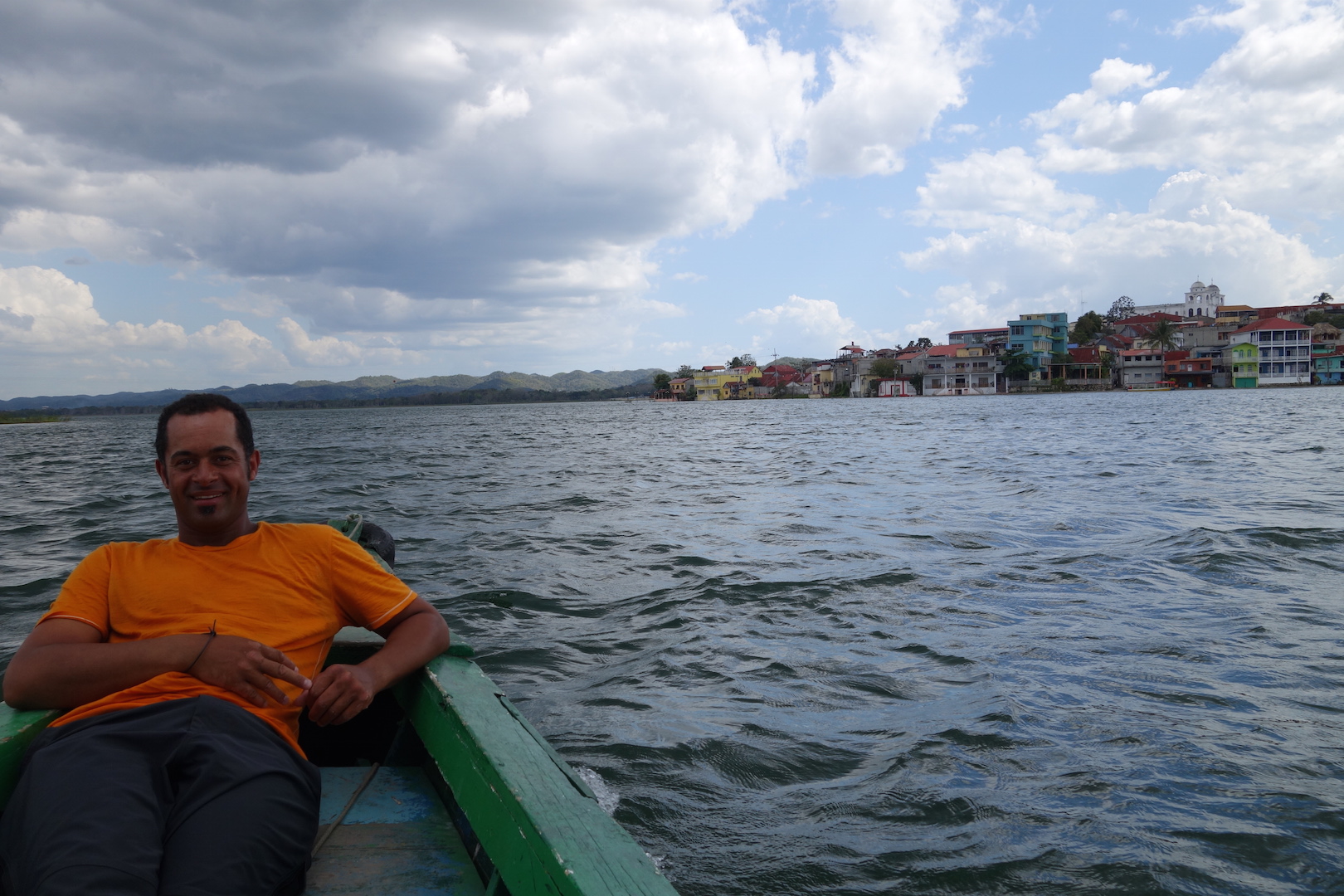 Relaxing at Flores, Petén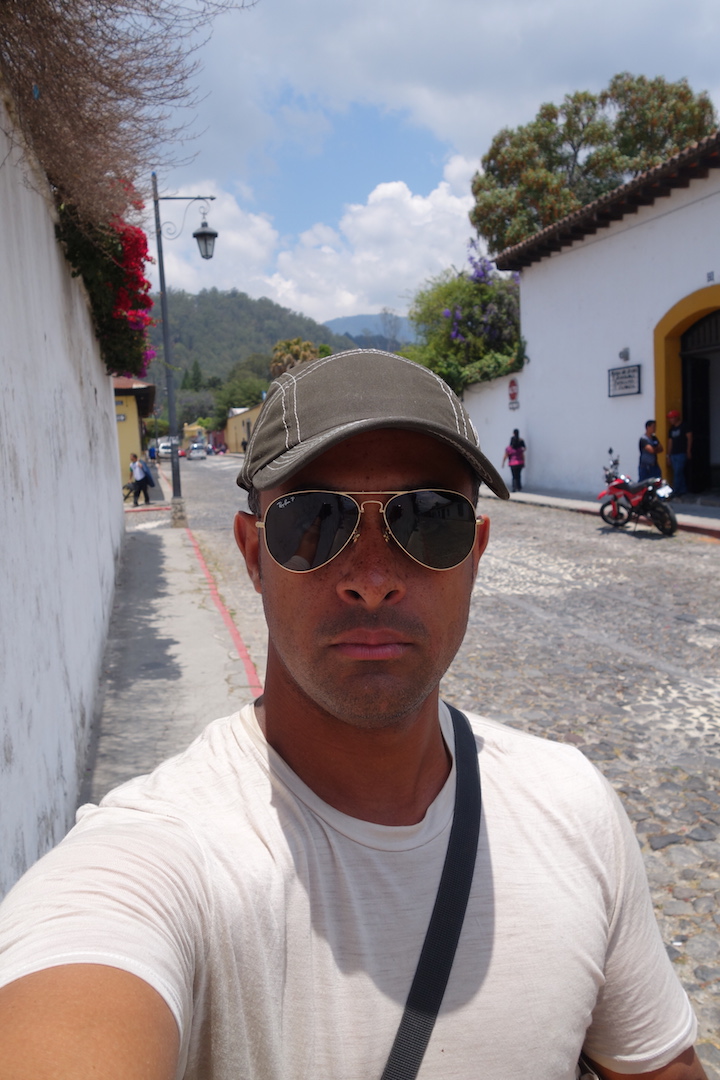 Exploring Antigua, Guatemala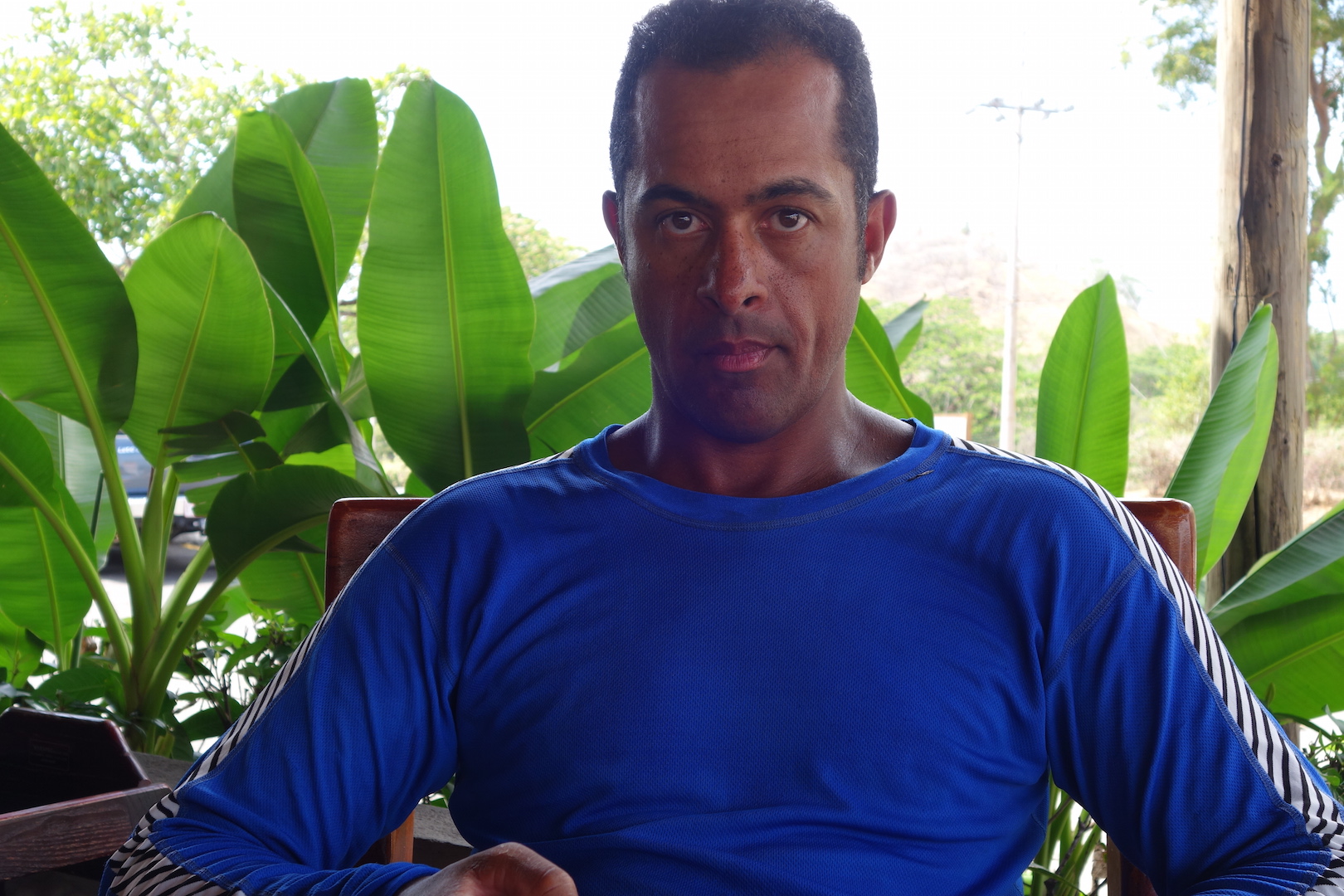 Waiting for food, Liberia, Costa Rica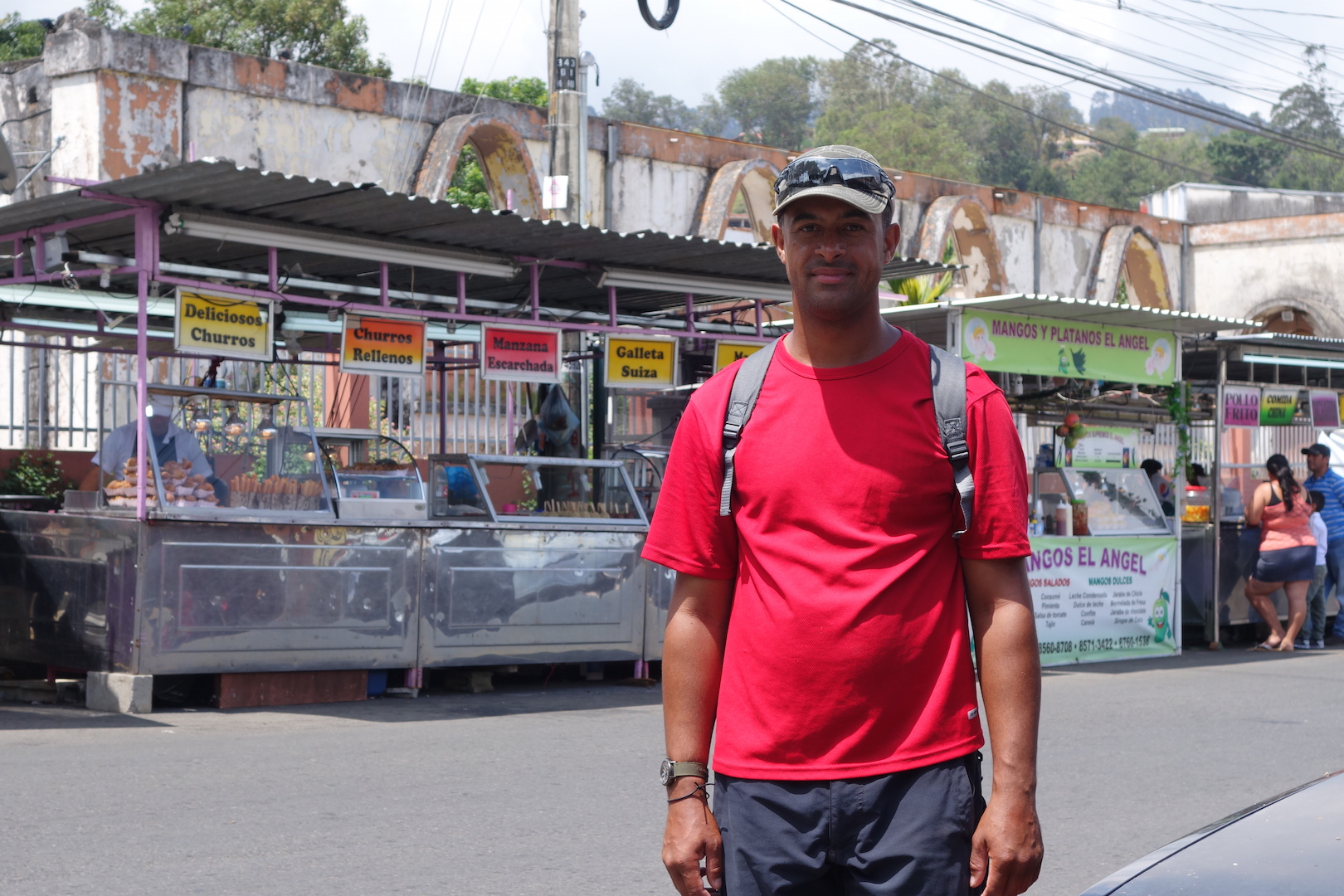 Walking the hills around San José, Costa Rica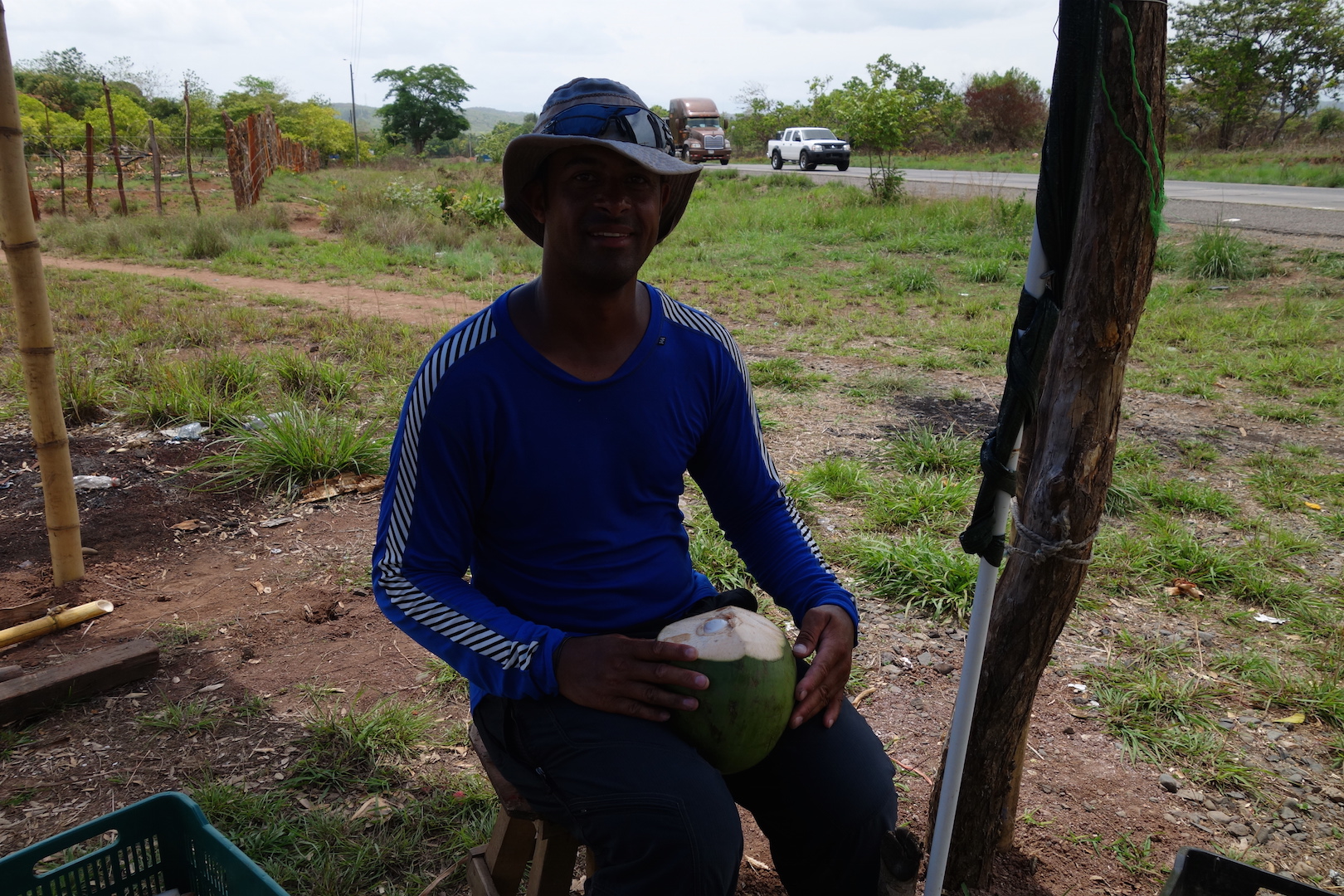 Celebrating 25,000 kilometres with a Coconut, Panamá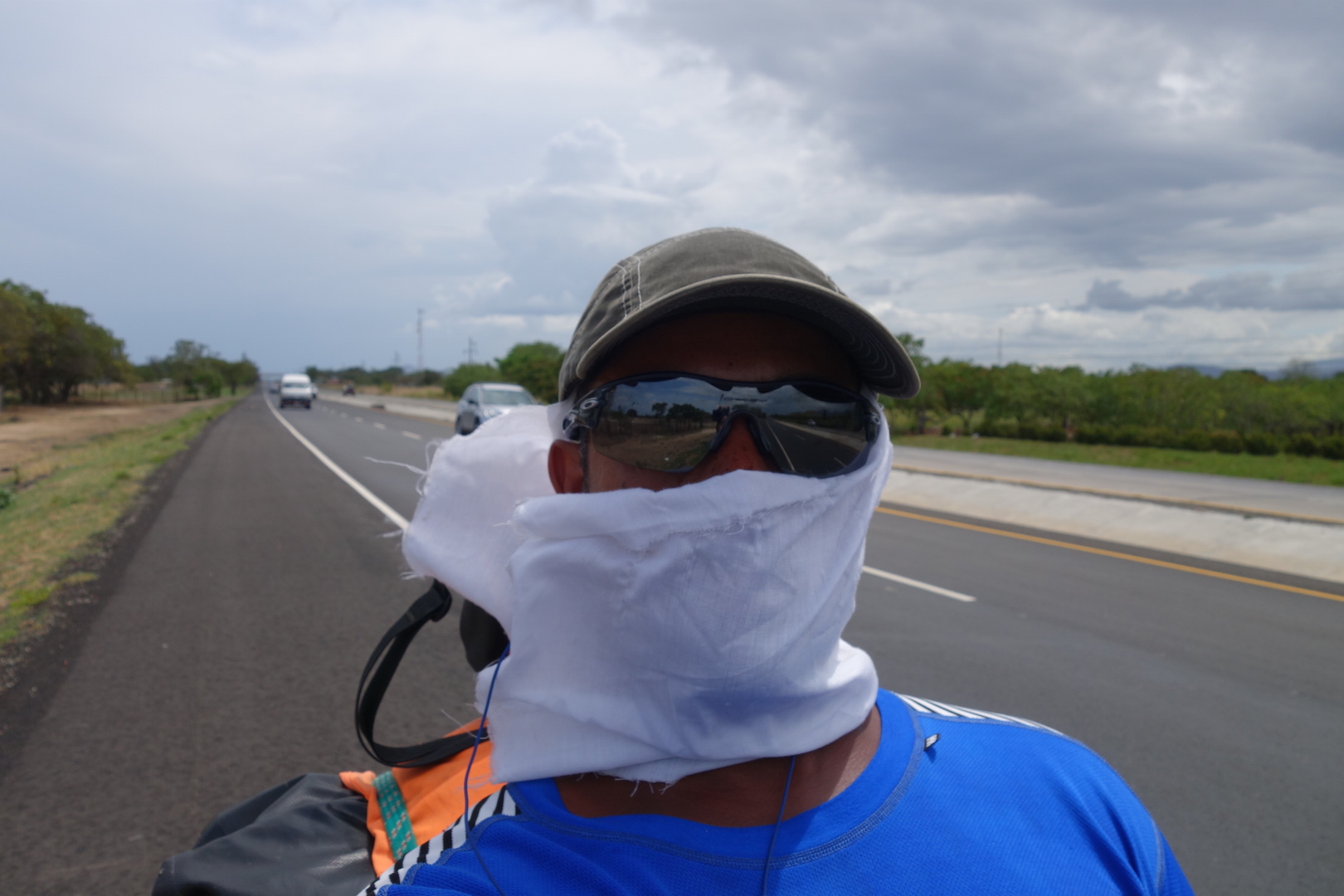 Beating the heat, Chitre, Panamá
---
Well vanity aside, it's interesting to see how I have changed as well as my surroundings.
Right now in Panama city it is 25C.
My first night in Alaska was somewhere around -25C
Quite a difference.
From one end of a continent to the other.
In a few days time, new adventures in South America
Watch this space.......