0055: Panamá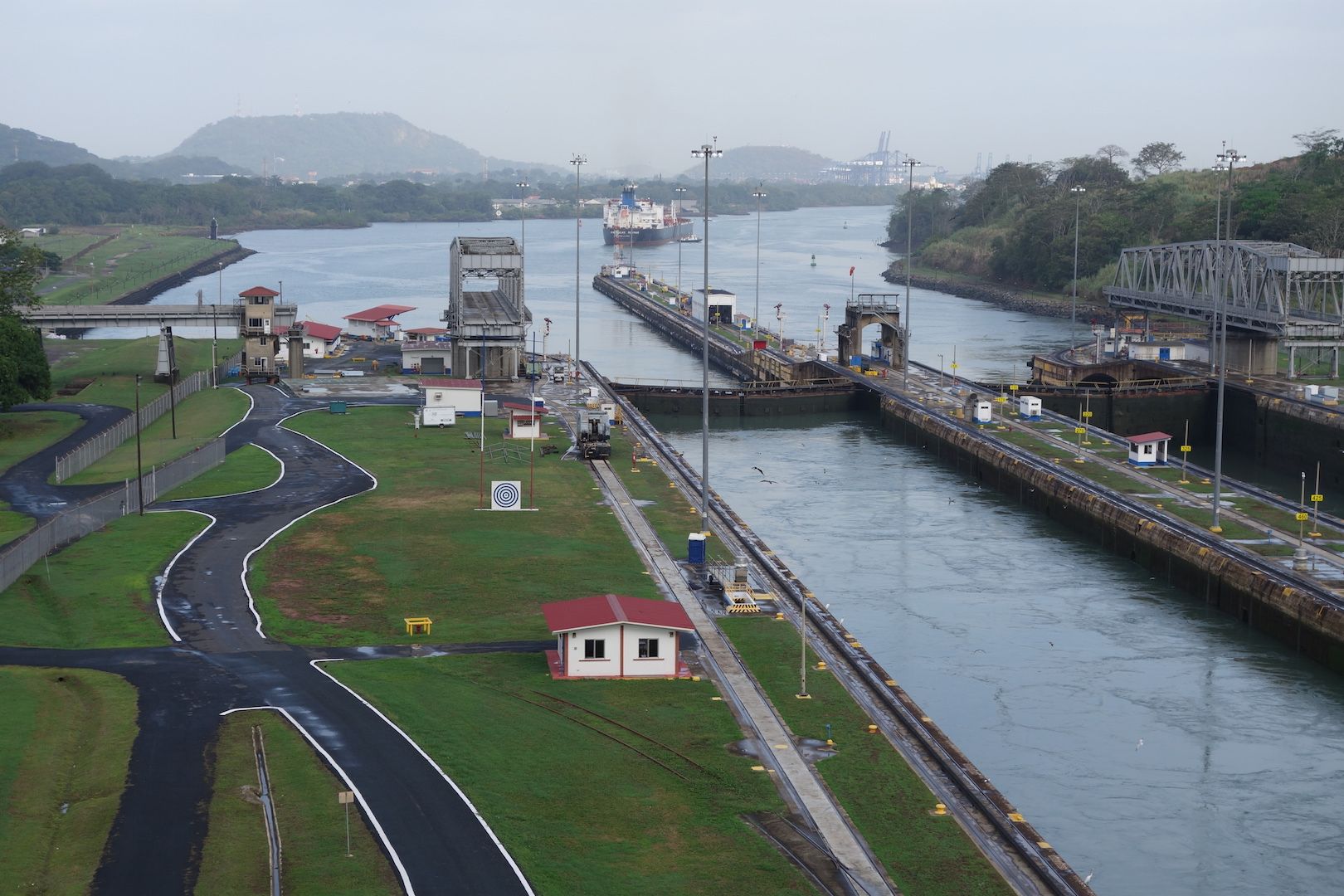 My hands feel greasy. Like playing with warm candle wax or baking with butter.
The heat is oppressive.
A fly lands on my neck. I scratch and my fingernails come away black, dirt, dead skin stained and filthy.
I stop and clean them with a spare toothpick from the last restaurant and discard it in the grass on the roadside.
I wish there was a headwind.
It's not often you hear a cyclist say that.
---
Leaving Costa Rica and a few days relaxing at the home of Rolando, I headed towards Jaco.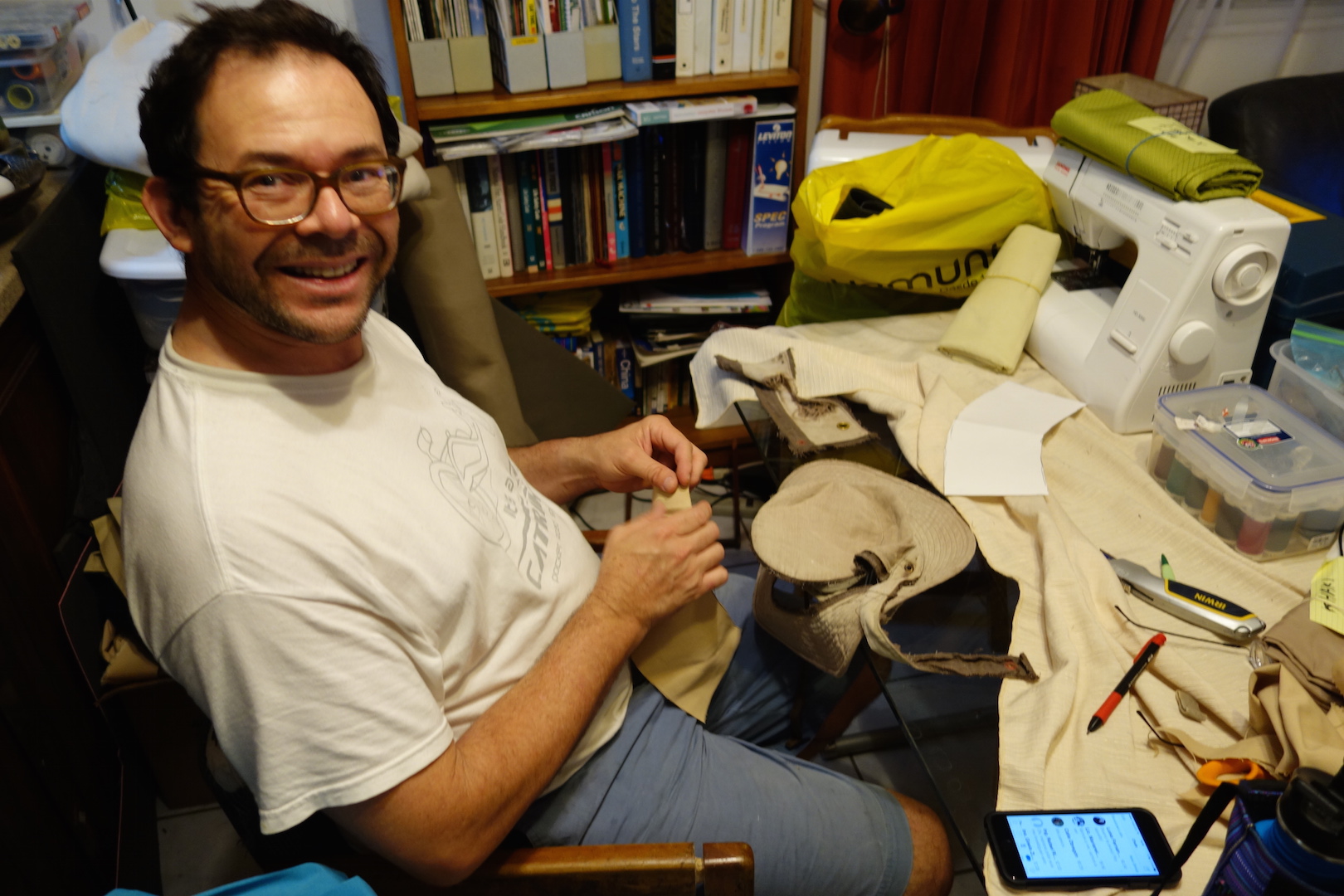 Thanks for the repair of my hat.
The mountains south of San Jose were cruel more or less immediately I began pedalling up the first one.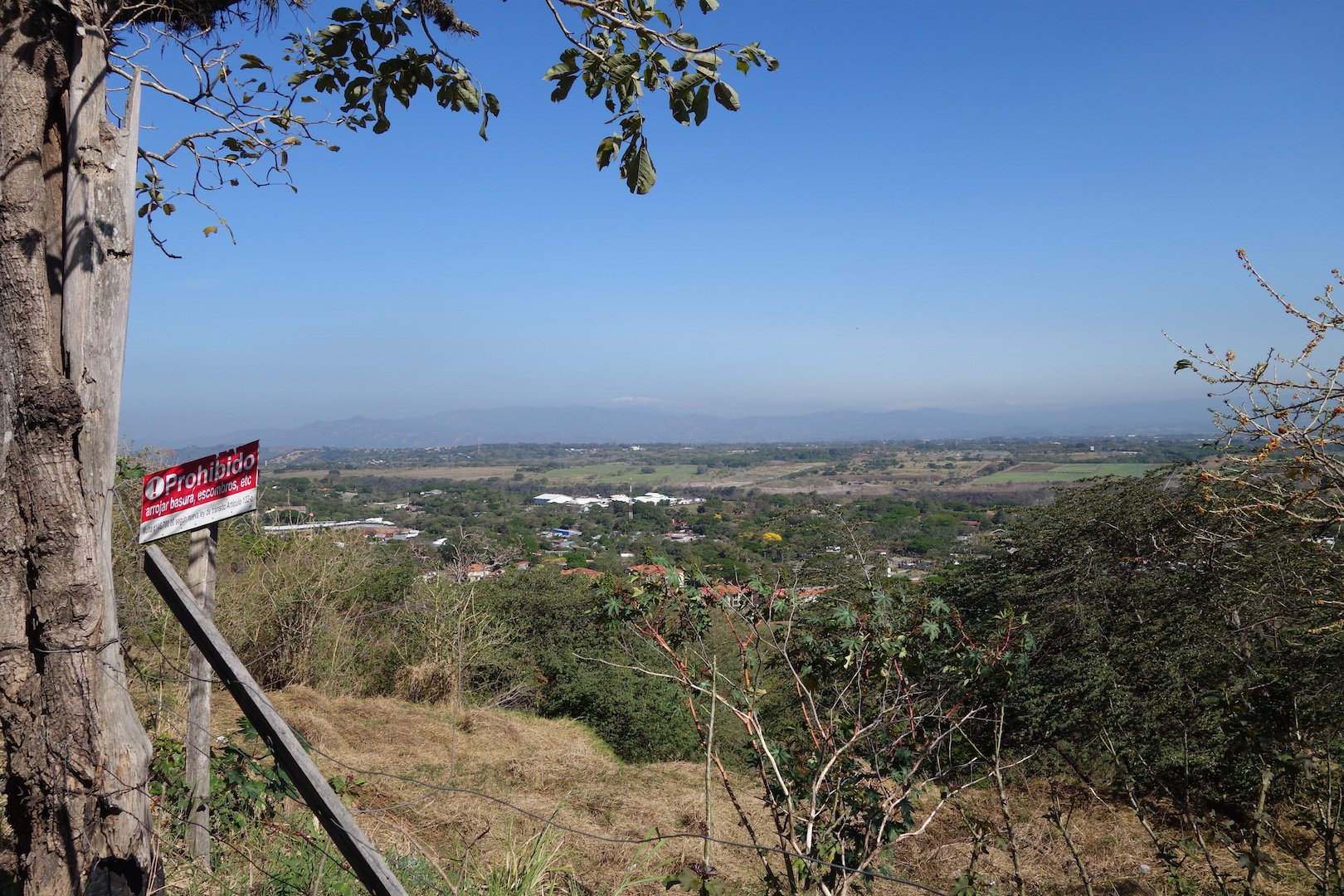 The distance for the day was not great, but I bit off more than I could chew having been off the bike for around 10 days. By 2 pm that day a strong downdraught from the impending thunderstorm was blowing down the hillside and in my direction.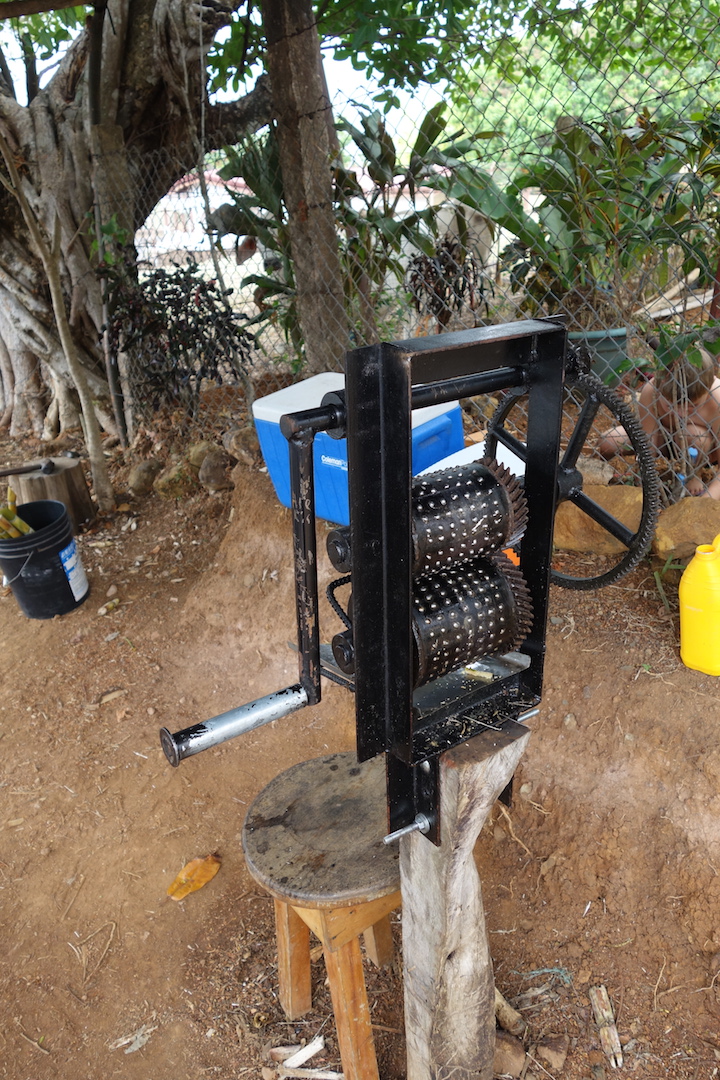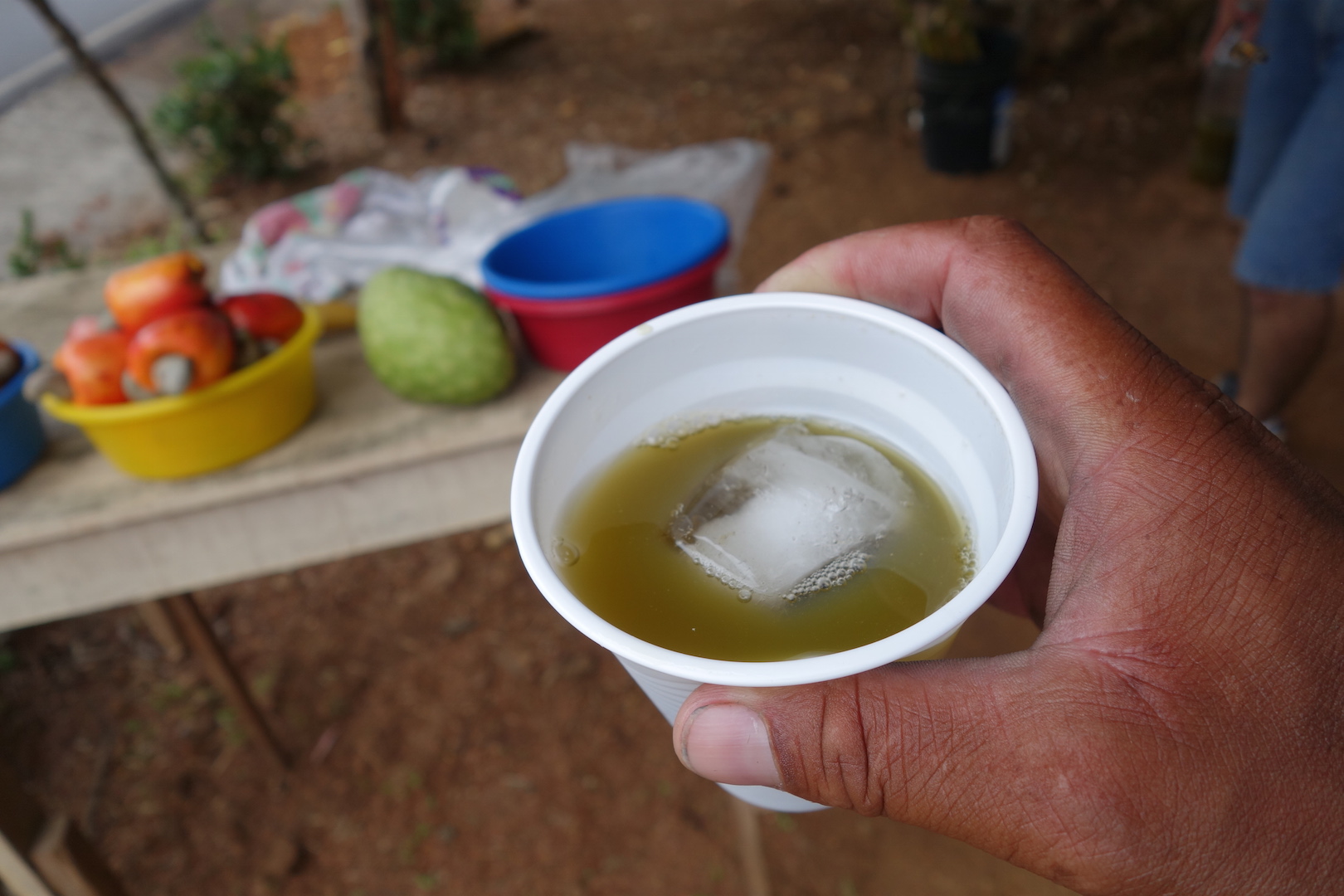 Its not often a policeman buys you a drink. Thanks Rodrigo!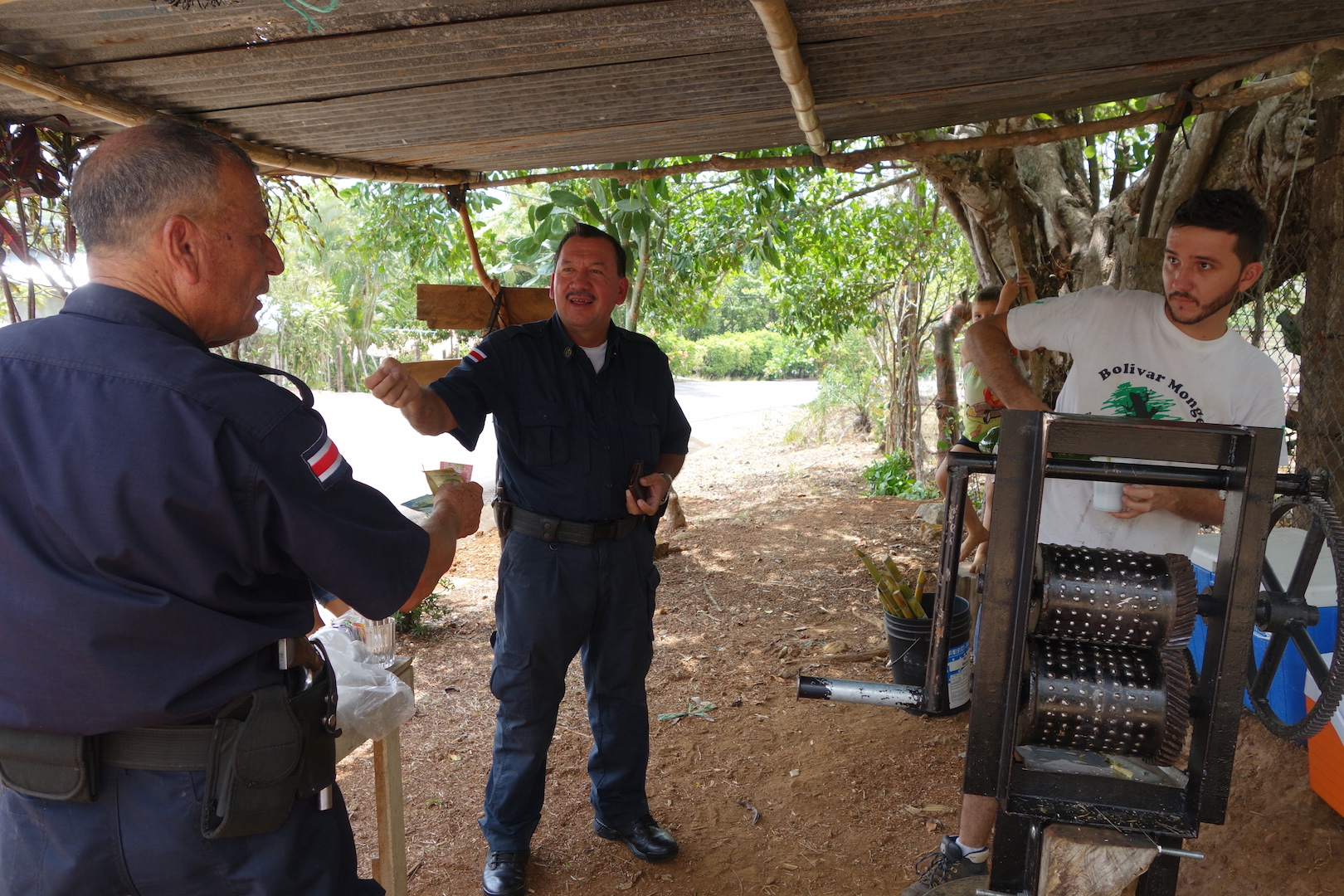 Cooling as it was, between me and Orotina the town I decided to call home for a night was the regional rubbish dump with it's ever circling resident vultures.
With the heat, dehydration and a strong tropical wind carrying the smell of years of fermenting urban filth, I didn't finish the day feeling too well.
I checked in to the oddly named Killer Monchis hotel and was given the disabled suite.
I'm sure there was no mal intente, but the owners were looking curiously at me and my bike.
More than that, they didn't ask questions.
Actually that was a bonus. As in my last post, one question should have been 'Do you get sick of answering the same questions hour after hour every day?'
Yes, simply.....politely.
It's inevitable of course, but it's draining like this heat.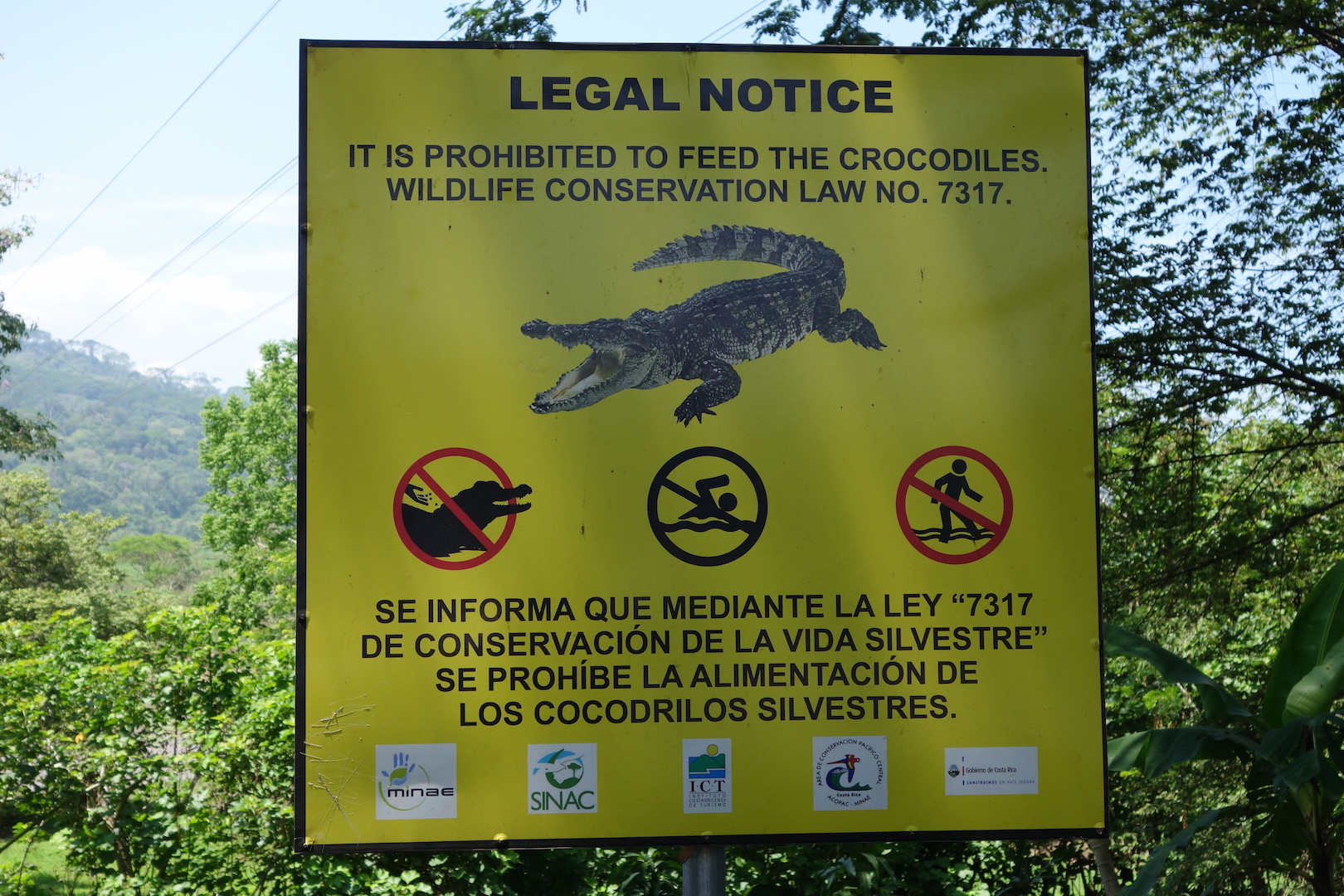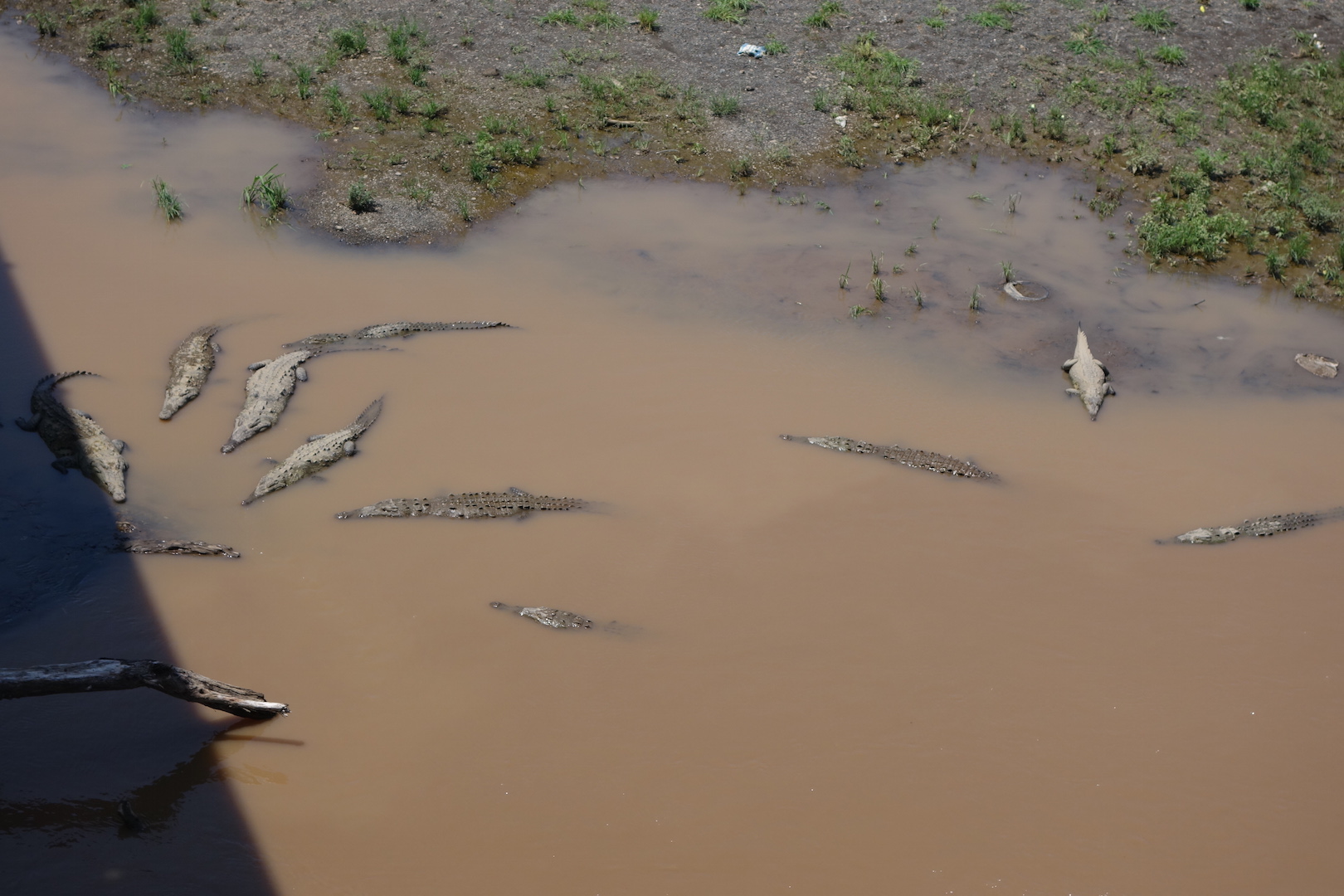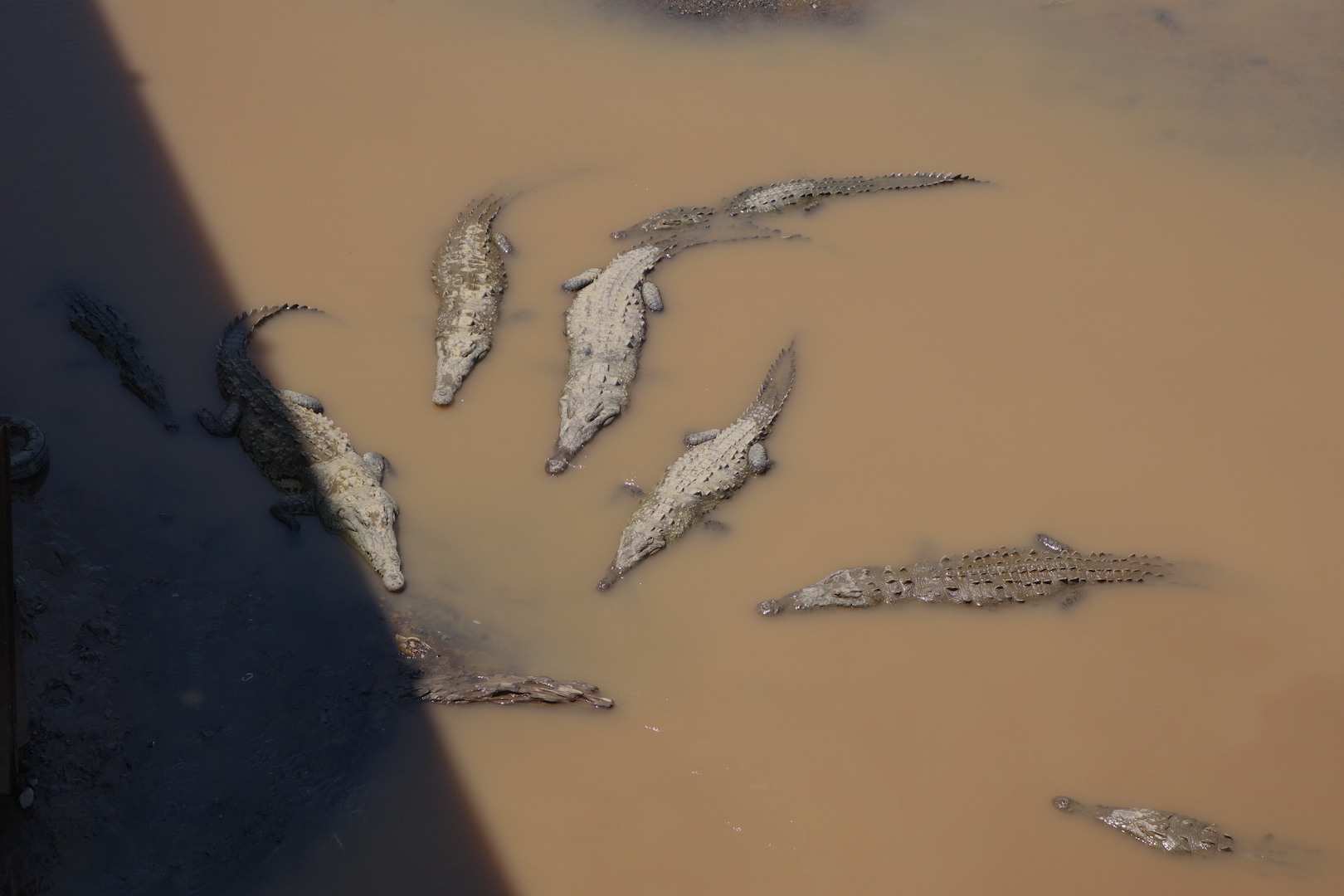 I like Costa Rica.
It has a very civilised feel compared with it's Central American siblings.
The people disbanded their Army in 1949 after a typically Central American bloody uprising and have enjoyed relative peace and democracy ever since.
It shows in the way the country is run. On the surface, at least.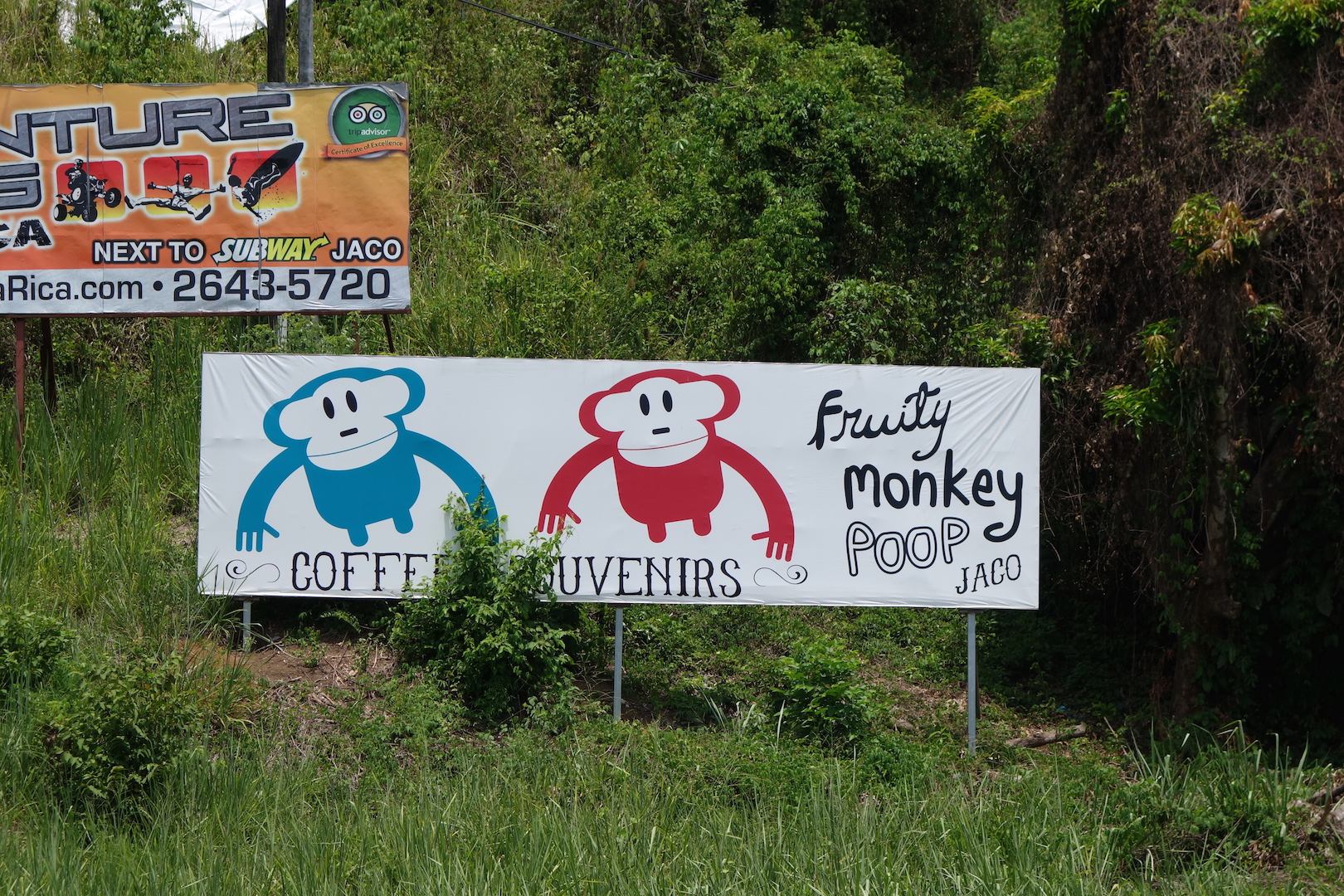 The northern countries, though peaceful compared with what I remember seeing on the TV in my youth, still suffer from governmental issues, corruption, high crime and drug smuggling.
It's clear to see these countries suffering as the basic infrastructure simply isn't present or stable.
This of course, varies from country to country, but is evident in one form or another in all.
Costa Rica isn't perfect either, but it is still a massive improvement on the places I have recently passed through.
It has a very strong environmental stance as well.
The country is very 'green', as you would expect in the tropics, but the people show a greater respect for their natural surrounding and between the towns and villages the wildlife flourishes.
I have a healthy interest in the flora and fauna of any country and having spent the earlier years of my life in the tropics, the smells, sights and sounds were very familiar.
Since the beginning of 2015, Costa Rica has made a strong effort to run the entire country on renewable energy.
The infrastructure was put in place several years ago, but it was only this year they finally flipped the switch. And so far, they are still running on Eco energy. Hopefully other countries will soon follow suit.
Jaco had actually been my destination for the previous day, but once I finally arrived, I kept pedalling.
A small seaside town arguably ruined by gringo surfer dudes and the lifestyle that comes with it.
Coconut palms and black sand beach gave it an odd feel, and there were some surfers on pretty big waves.
I watched for a while. Its something I have never tried
I'll admit to being curious, but having been warned about the unsavoury nature of the people in the town, I decided to continue.
I stopped in a roadside restaurant had some excellent fried rice and spoke with some semi drunken women who insisted on squeezing my legs once they found out how many kilometres I had pedalled!
A Canadian chef in the same restaurant thought he was "Awesome for driving from Vancouver"
(which itself was also awesome!)
We chatted for a few minutes as he drank his awesome beer and ate his awesome meal.
"But what you are doing buddy is just....awesome!"
Thanks...
The roads in Costa Rica are also good.
There is a strong and active sport cycling culture here so many drivers are used to cyclists on the road, and give plenty of room. Not that you often need it, the bigger roads, tend to have good shoulders.
Parrita was home for one night in a not so cheap roadside hotel
I ate a disappointing factory frozen cooked burger and fries wondering why I could see shops opposite selling the ingredients for a good burger and fries.
a grocer, a butcher, and a few doors away a half decent bakery. All selling good fresh ingredients but no one making the connection to buy local.
I visited all but the butcher to buy sandwich fillings for the next day.
The plan to eat on the road, but as the burger was mostly junk, I ended up eating the food that evening, apart from a couple of Bananas.
The next morning I bought more Bananas
I had arranged to stay the next evening with a Warmshowers host in a small Eco community near Quepos.
My last experience of this on Manitoulin Island in Canada was not the greatest, but I will give most things a second chance and the feedback left was all positive.
After riding there and meeting Thomas from Denmark cycling north to Newfoundland and a 10 km trek up a dirt road, I arrived in Londres. A tiny little hamlet in the jungle.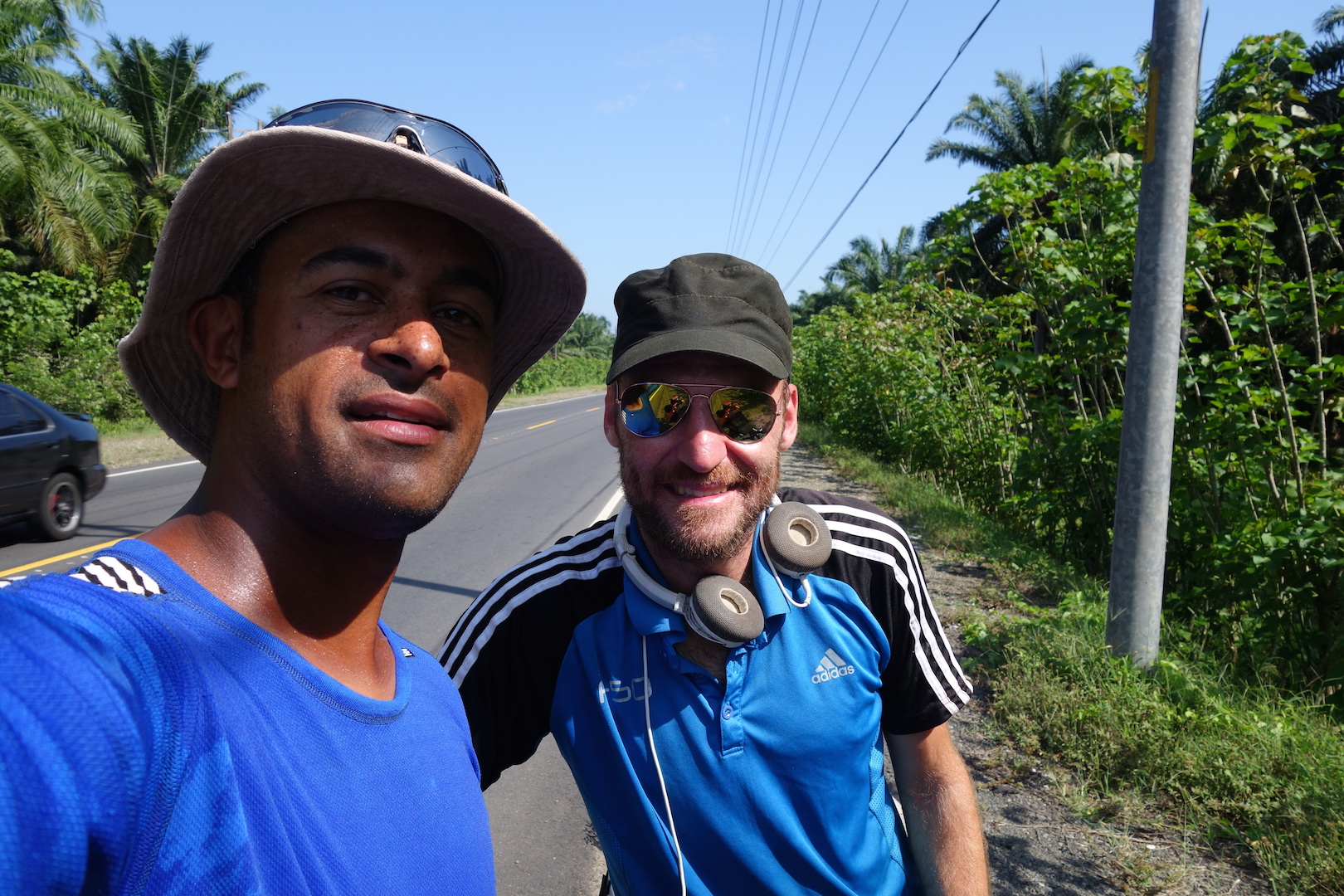 It even had a bright yellow Londres bridge!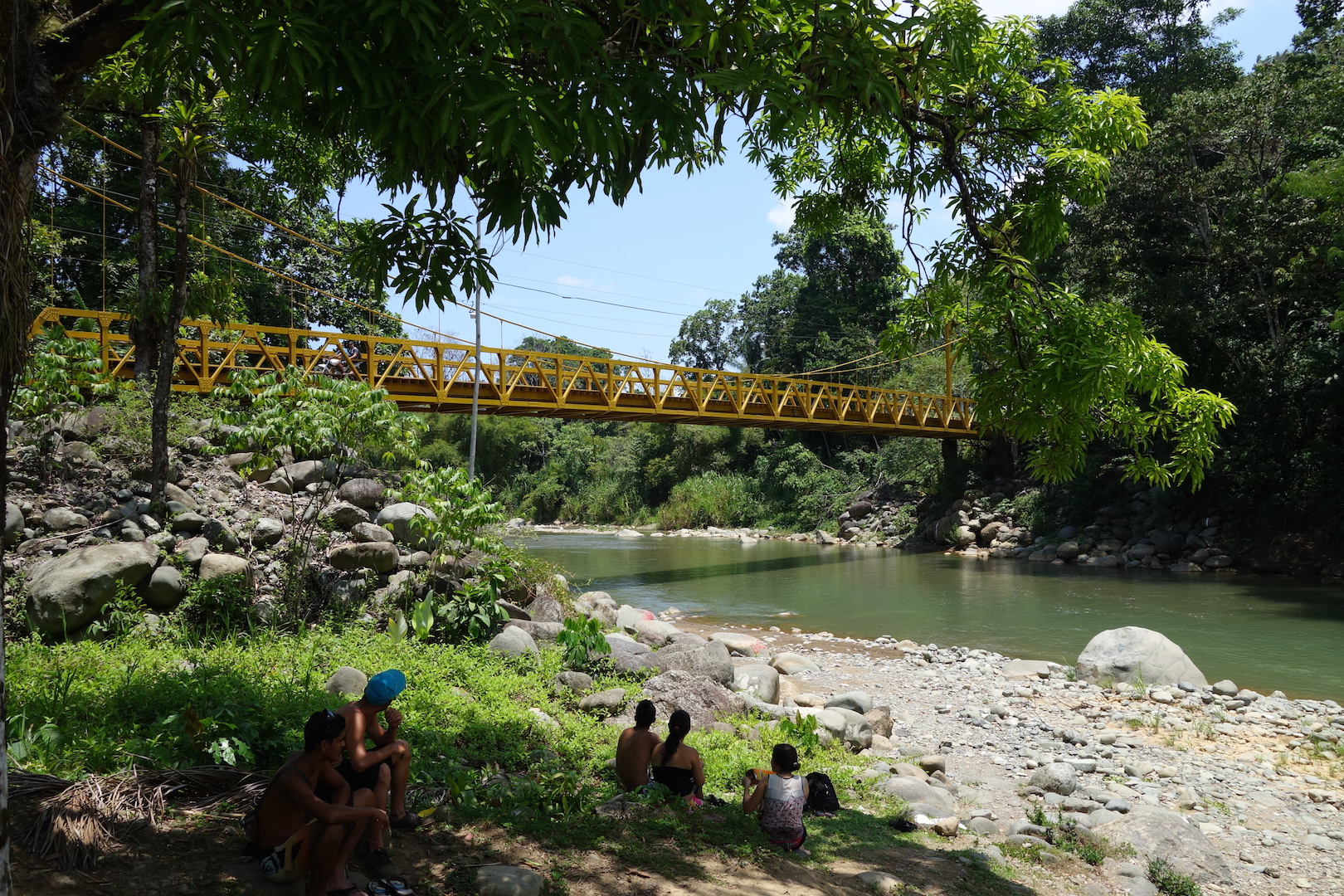 The owner of Finca Amanacer was not home and I had been told to contact Grant or Lily on arrival.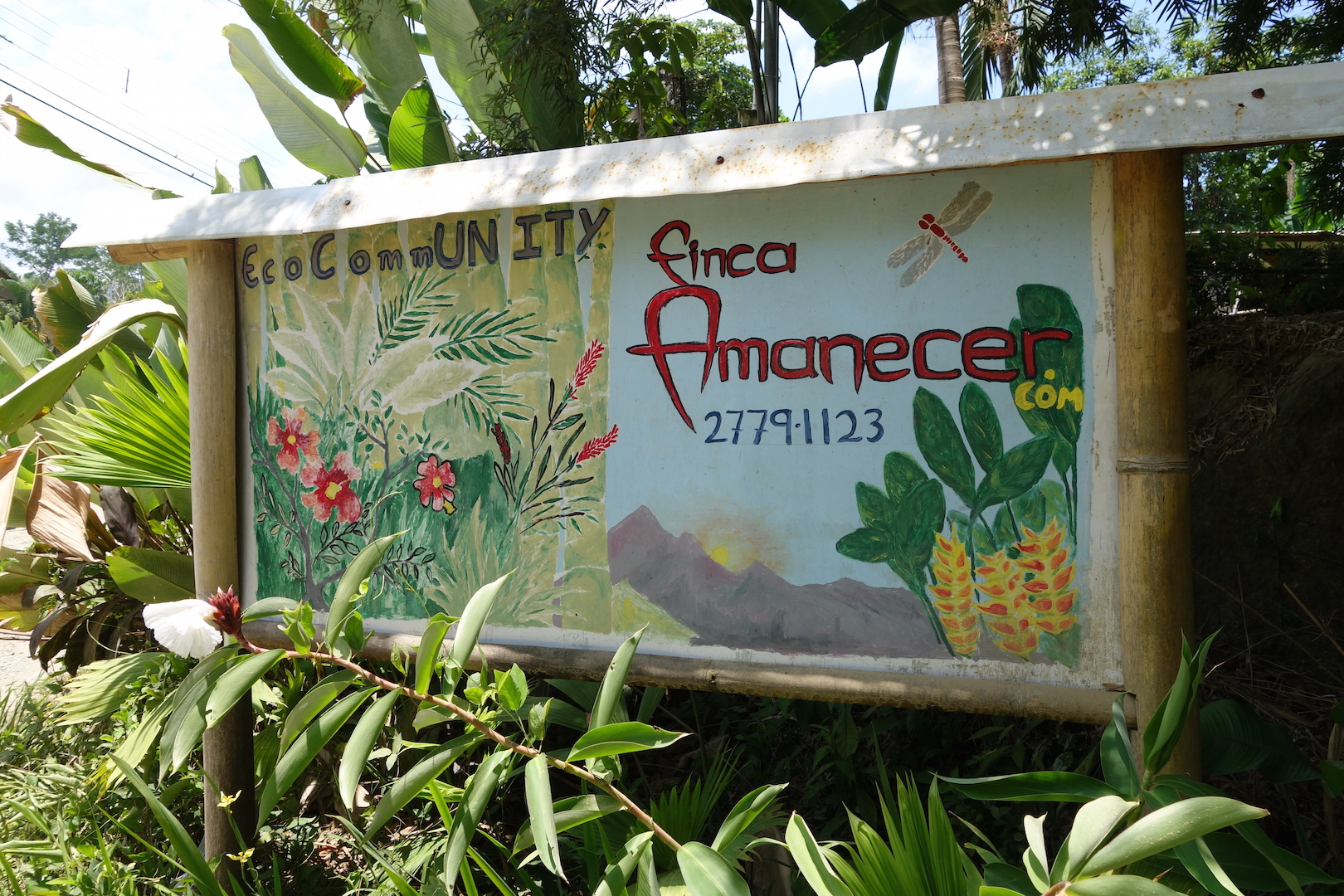 Two barking dogs greeted me instead, followed by a man.
"Are you Grant?" I asked. " No I am Antonie, I think we have met before?!"
My mind started whirring....
"I don't think so?! I haven't met any other cyclist in a while in a while. Thinking backwards of every cyclist I had met since crossing into Costa Rica and the countries before. There weren't many.
"Oh no" He said, "This was a long time ago. On the Cassiar highway in Canada!"
I think my head exploded at this point!
Now I remembered.
After leaving Watson lake, my tyre fixing twin bear encounter with Manuel from Switzerland, then meeting the mother bear and three cubs, I did speak with a cyclist from Belgium.
I remember passing on the warning of the bear mother but that was all.
We both kept cycling and though I made note in my blog at the time, I forgot we met.
Wow! Some 10 months and 20,000 kilometres and we happen to meet again in a scruffy little farm in the jungle of Costa Rica.
Incredible!
Sadly, Antonie had been robbed further down the road and had to return to the farm. His passport and credit cards were stolen amongst other things as he slept in his tent.
The robbers simply opened the zip and grabbed his pannier bags.
Fortunately he was not hurt, but it has delayed his journey and is a reminder of what lays ahead.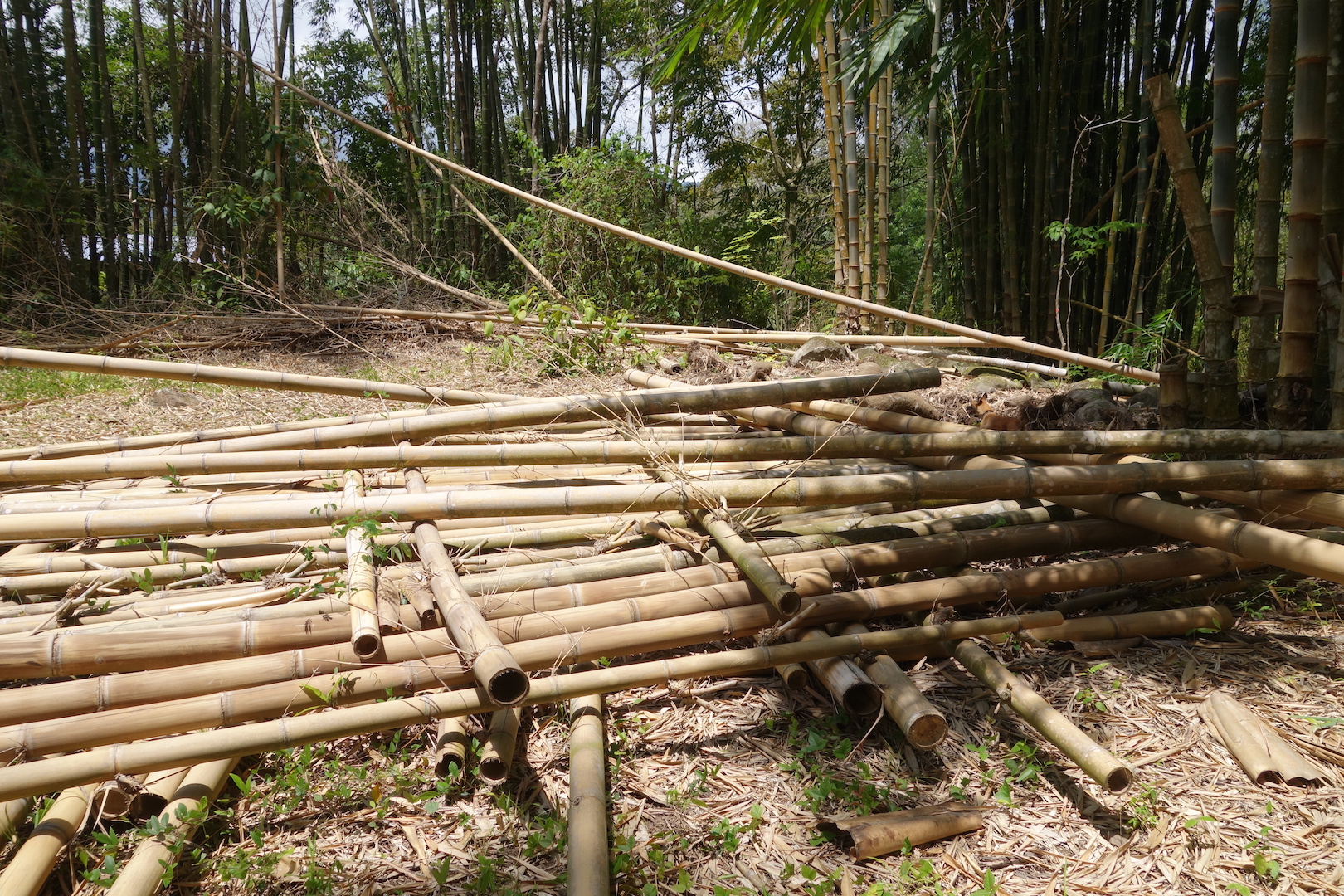 He showed me round the farm to the camping area.
Tall bamboo, gave great shade and whistled and tapped gently as the wind blew through the thick stems. What a great place to camp except, the floor was littered with yellow bamboo leaves which were concealing some dog mess perfectly camouflaged on the floor.
Then some more, and some more....
I narrowly missed stepping it.
The first time anyway.......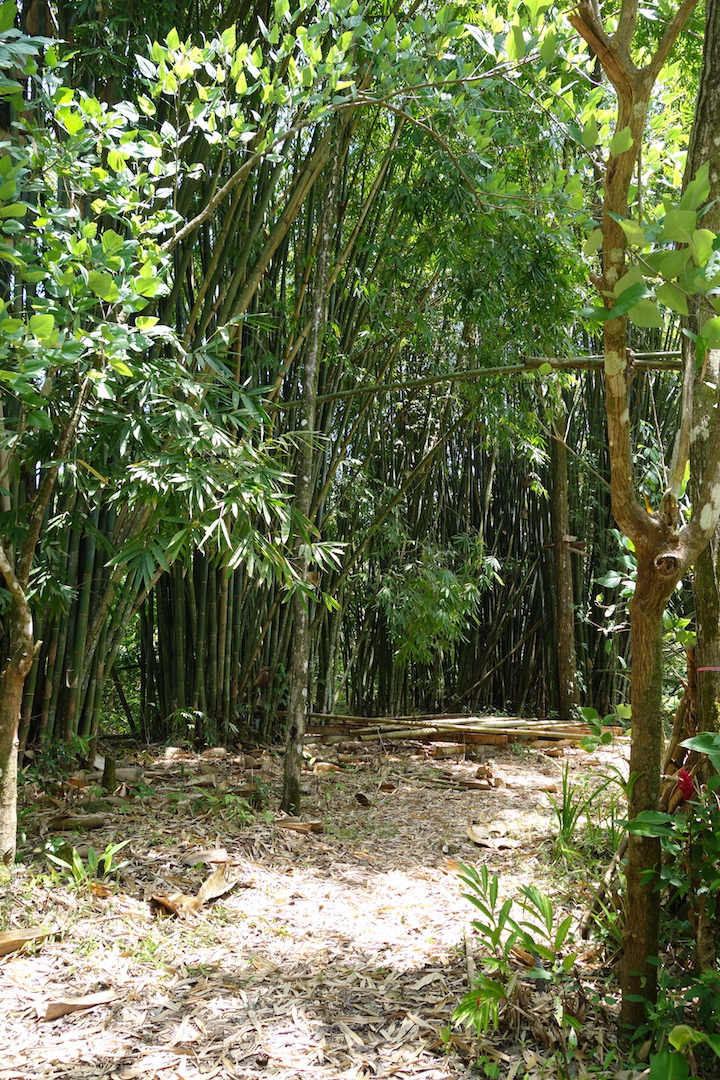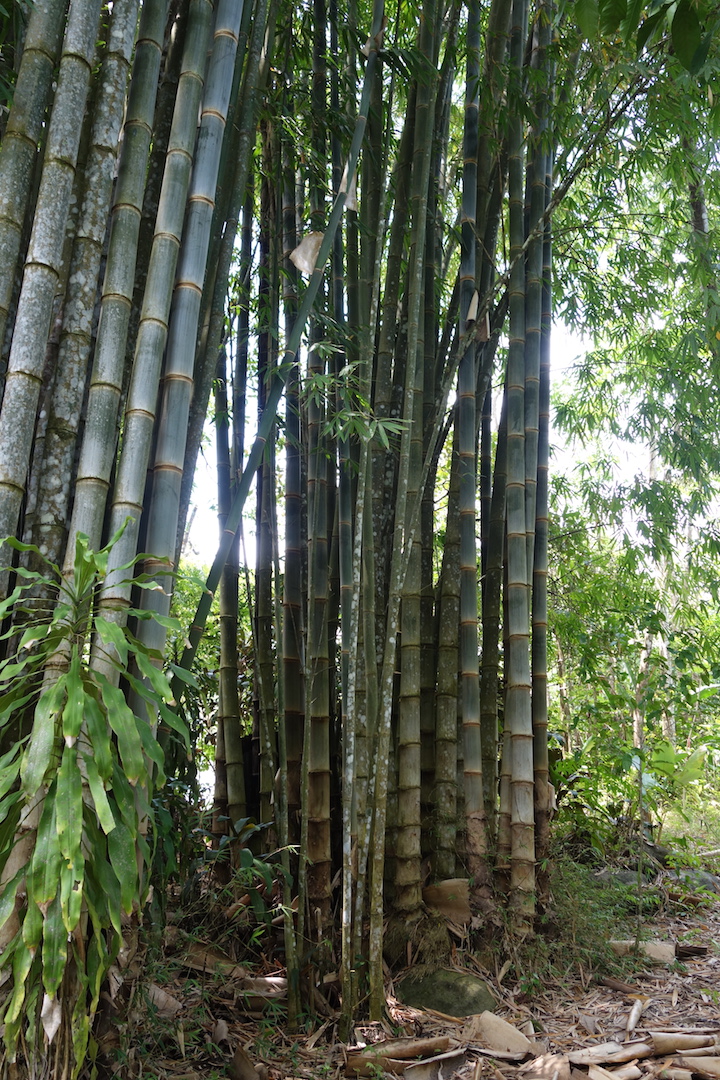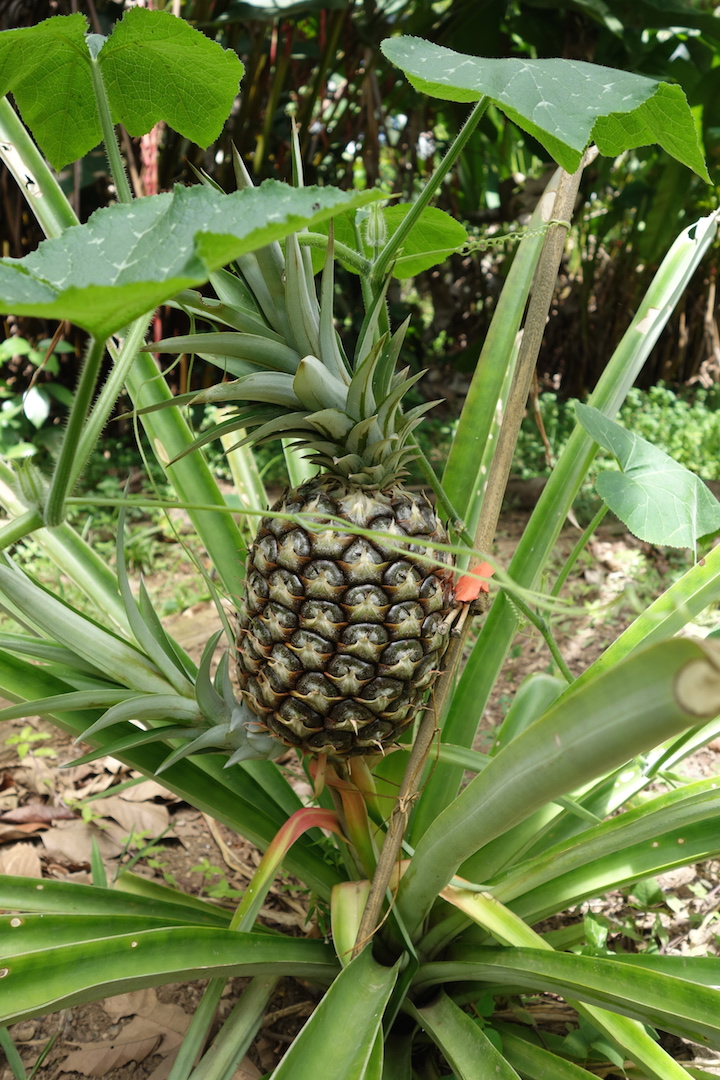 A Bamboo shelter had been constructed by previous cyclists.
It didn't appear to have been used in a while as the floor was rocky, and the plastic roof torn and damaged.
I could have camped there but it was isolated and on the very edge of the property overlooking a neighbouring farm. And having just heard Antonies story, I wasn't too keen all of a sudden.
We returned to the dusty farmhouse and by now Lily had returned and talked me through the finer details.
She was from California originally and WWOOF'ing through Central America, but was babysitting the noisy, scratchy dogs and farm for Elena the owner.
Grant had actually left, but had his flight cancelled by a volcanic eruption the previous day so had returned and gone to camp by the river overnight, instead.
There were several dirty beds and as there were more beds than people visiting I opted to use one with the least dog hair and dust.
The mattress was comfortable at least and nobody objected.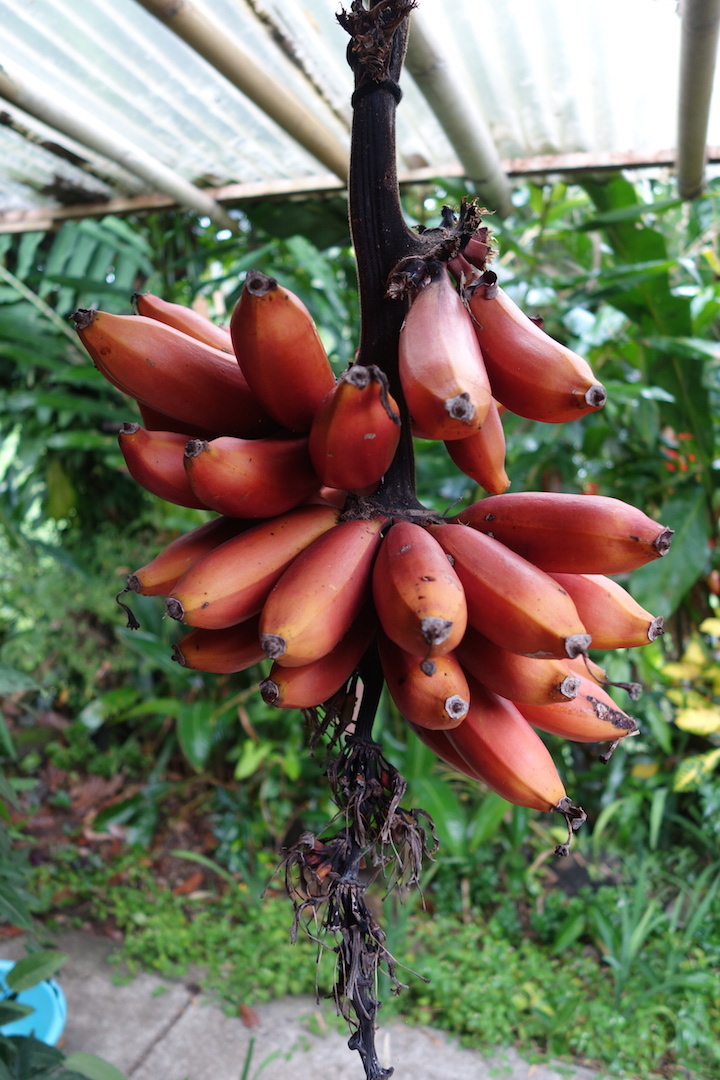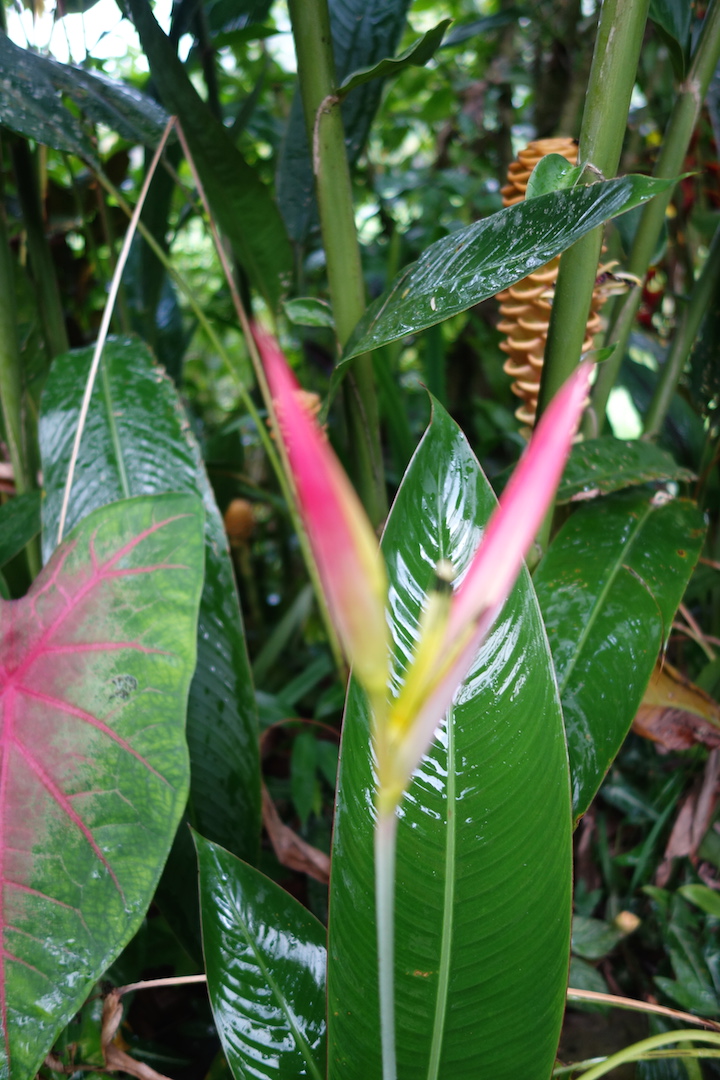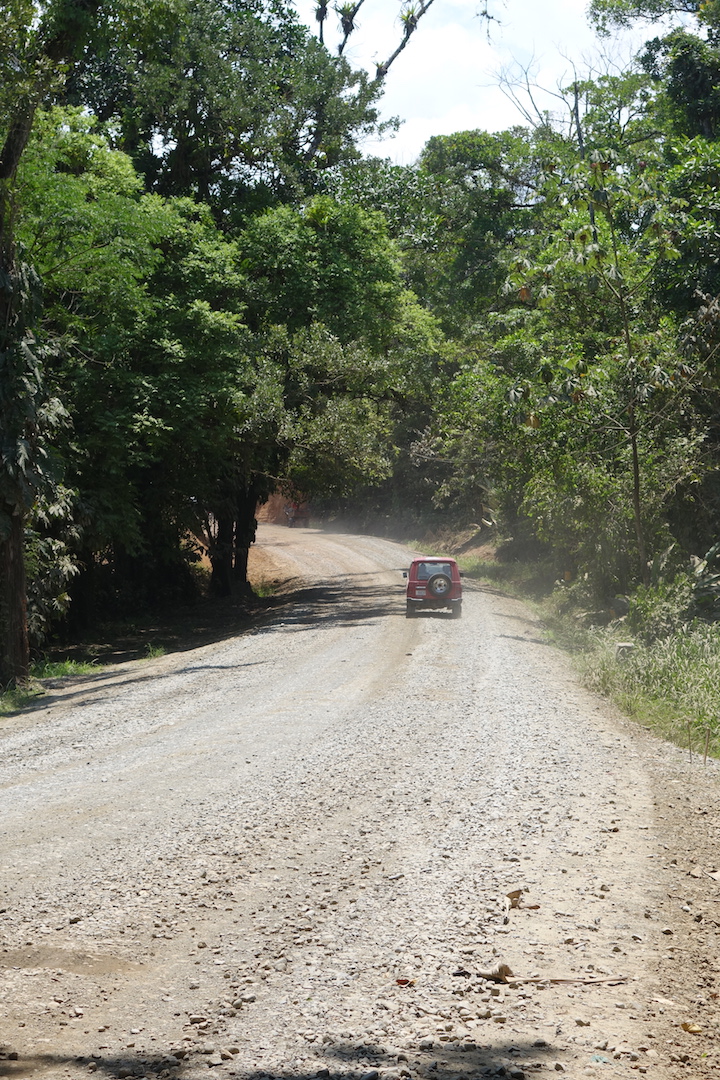 Lily advised me that a friend of Elena may come to inspect the place and so I may get kicked out of the room, but I decided to take a gamble.
A thunderstorm that evening and almost a second round of doggy doo-doos, sealed the deal.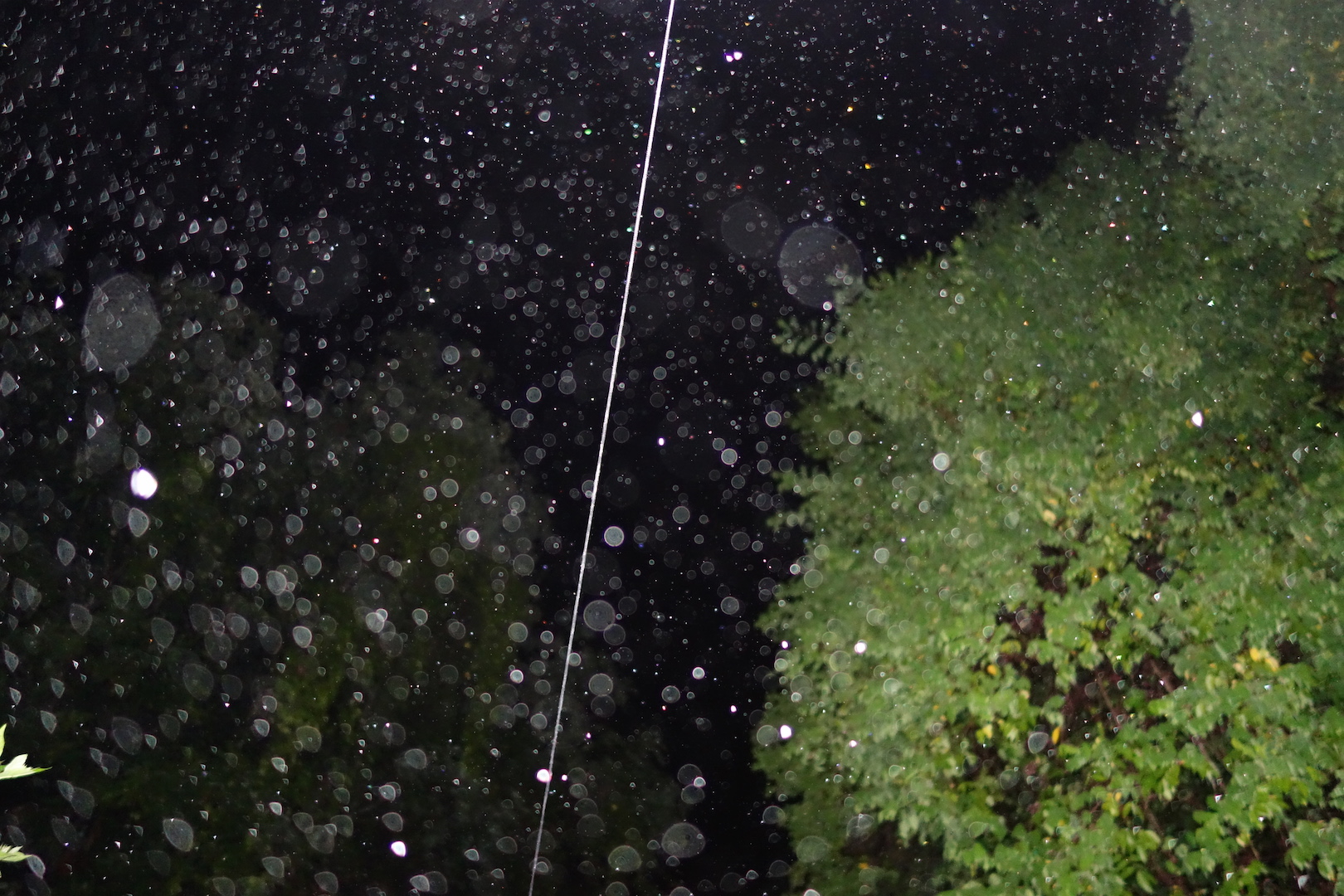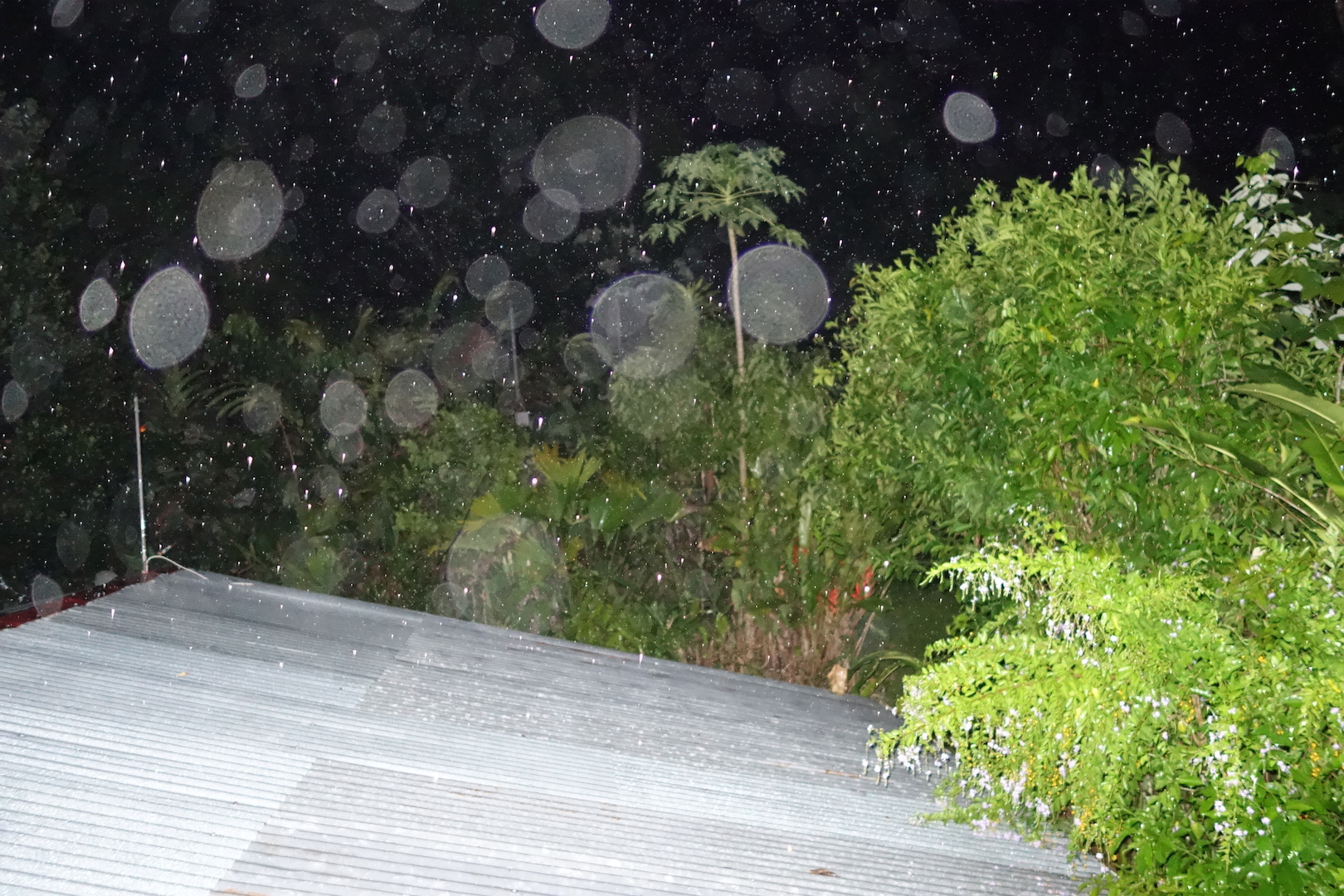 The farm building was filthy.
The photos on their website were clearly taken in better times as what I was seeing was a sad reflection of what this place could easily be.
Or had been.
Grant, a young, very softly spoken Minnesota lad reappeared later and settled back into his old room.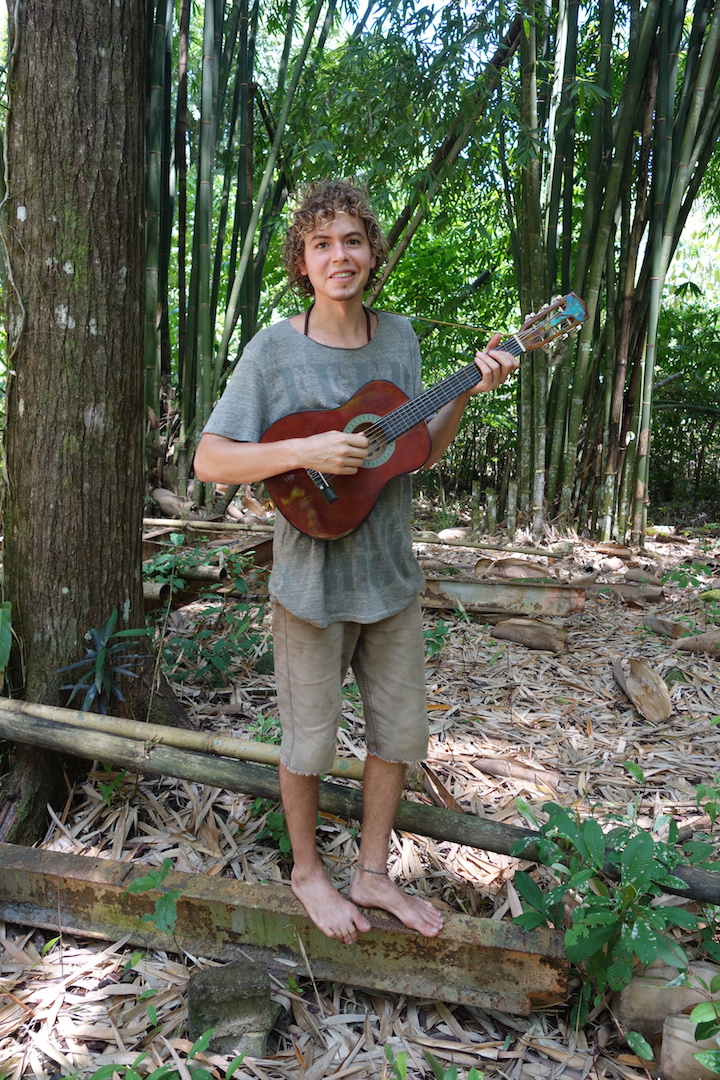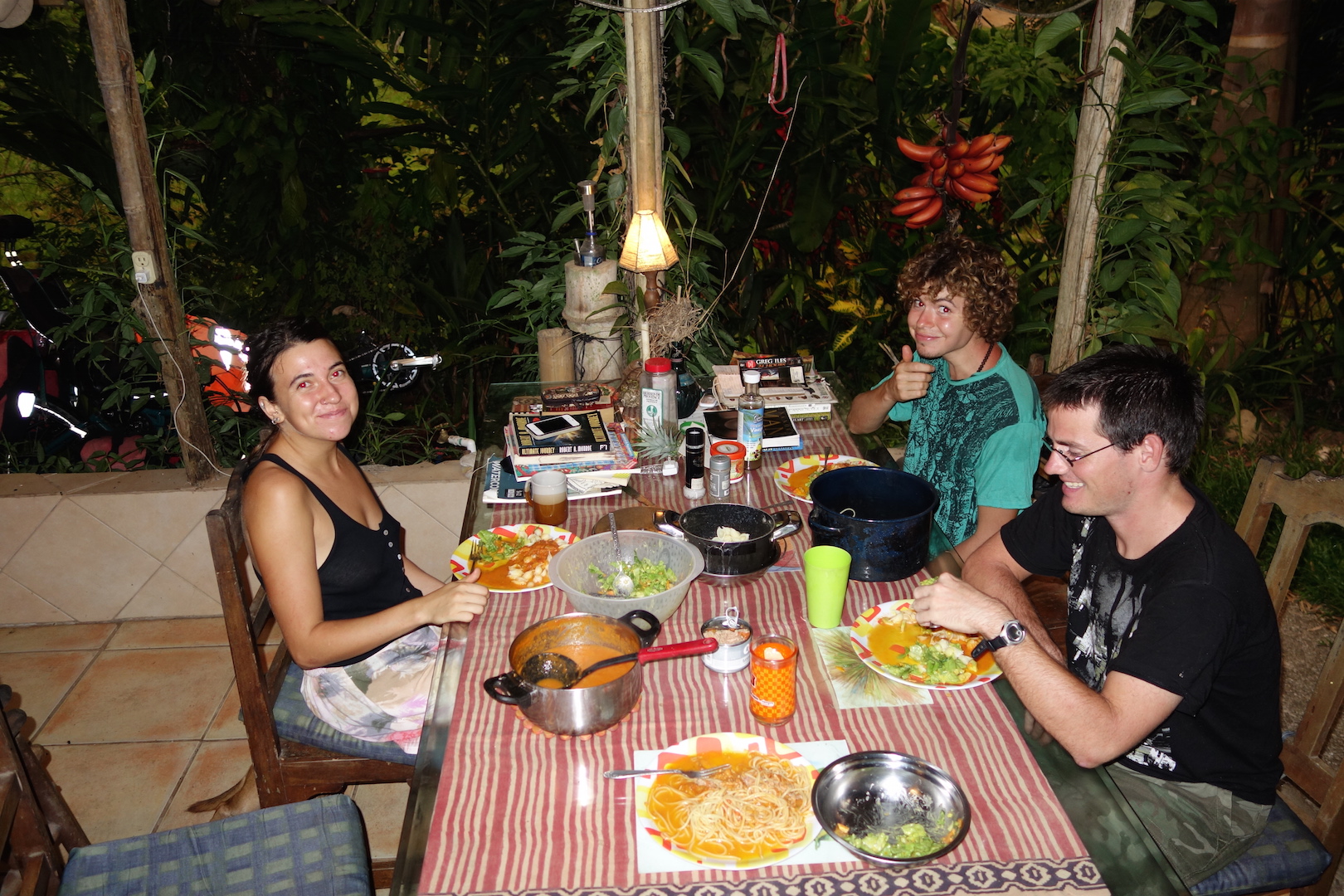 Lily left the following morning to visit a nearby town, and returned in the afternoon feeling a little ill. She went straight to bed and was soon sleeping though fitfully.
Later, she received a call from Elena explaining that two potential renters would be coming to inspect one of the 'suites' with a view to a long term rental.
All hands to the pumps, as we cleaned and swept the farmhouse and generally tidied up.
We all helped, but soon sent Lily back to bed as she was feeling quite rough by this point.
Apart from putting away the washed plates and cutlery, it didn't make a huge difference in my opinion.
Some time later Grant was showing round the two Americans looking to rent the space.
They immediately didn't look impressed at all.
Grant's sales technique was practically non existent but the couple were immediately turned off by the ticks on the dogs.
" You know they are infested with fleas and ticks?!" They said with wrinkled faces.
No doubt the bugs had been shaken up with the sudden rush of housekeeping.
"And the beds and furniture is are also infested"
I wasn't aware, but was suddenly reminded of how many times I had been scratching during the night. And suddenly felt itchy again.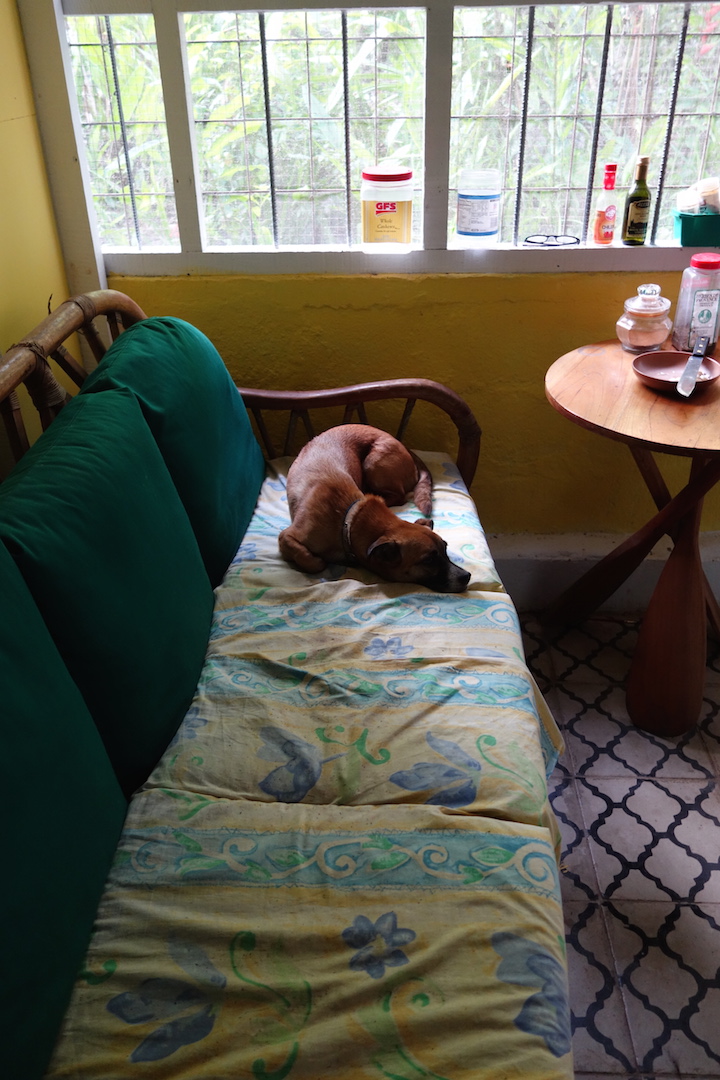 They left soon after, very unimpressed. And I went to closely inspect the bed I was sleeping on.
And I wish I hadn't!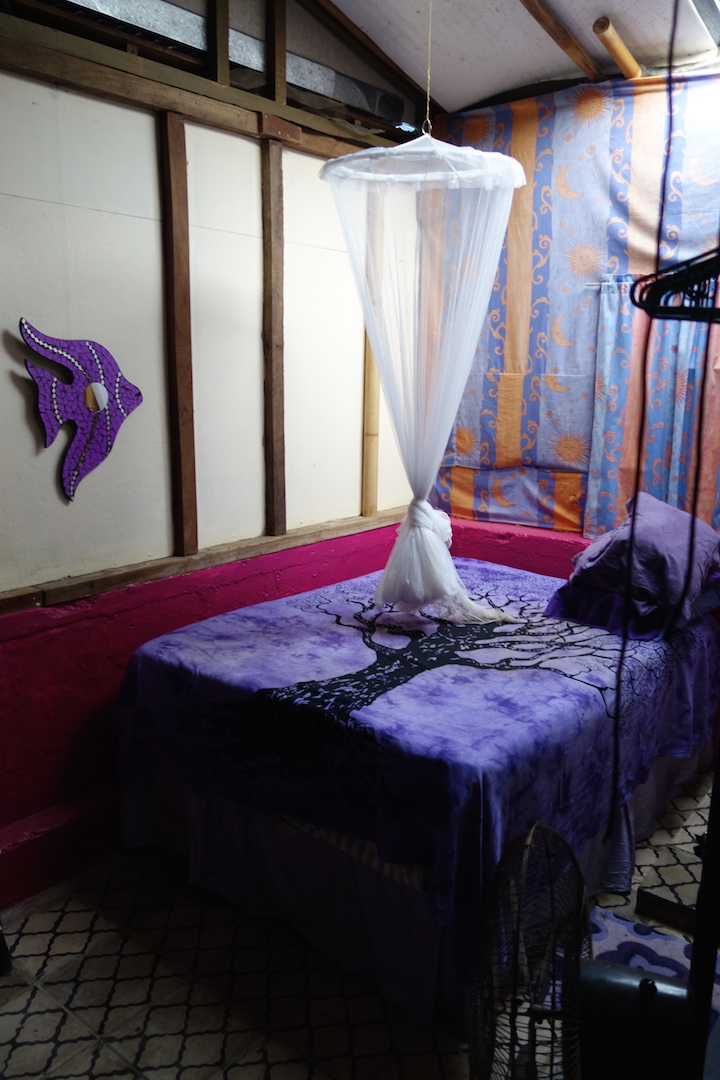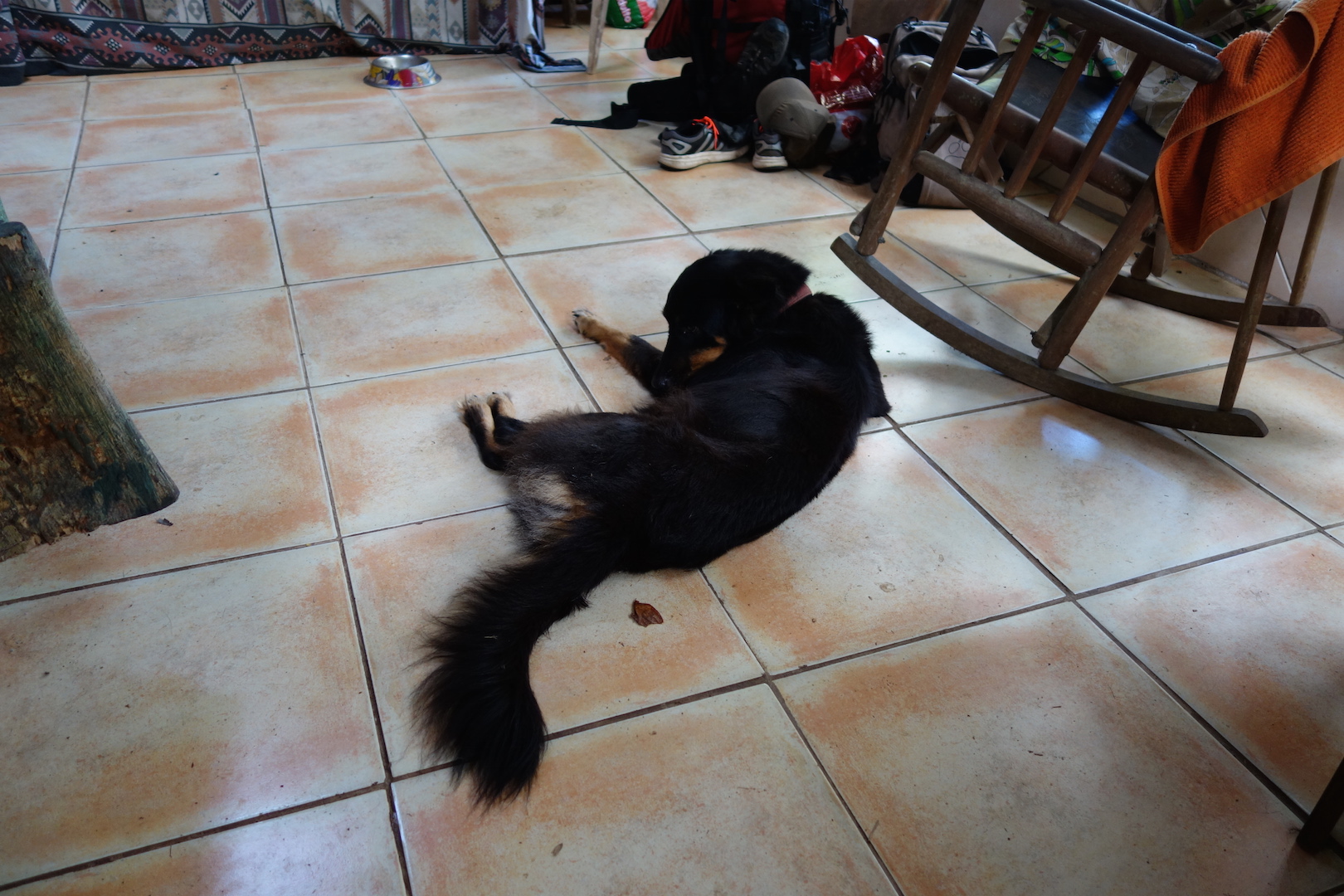 There was a protective sheet I had already removed and the sheets underneath were cleaner, but looking in detail the pillows had 10 or 20 little red ticks crawling all over and moving them to the side, I found several fat filled with blood and hibernating literally centimetres from my head!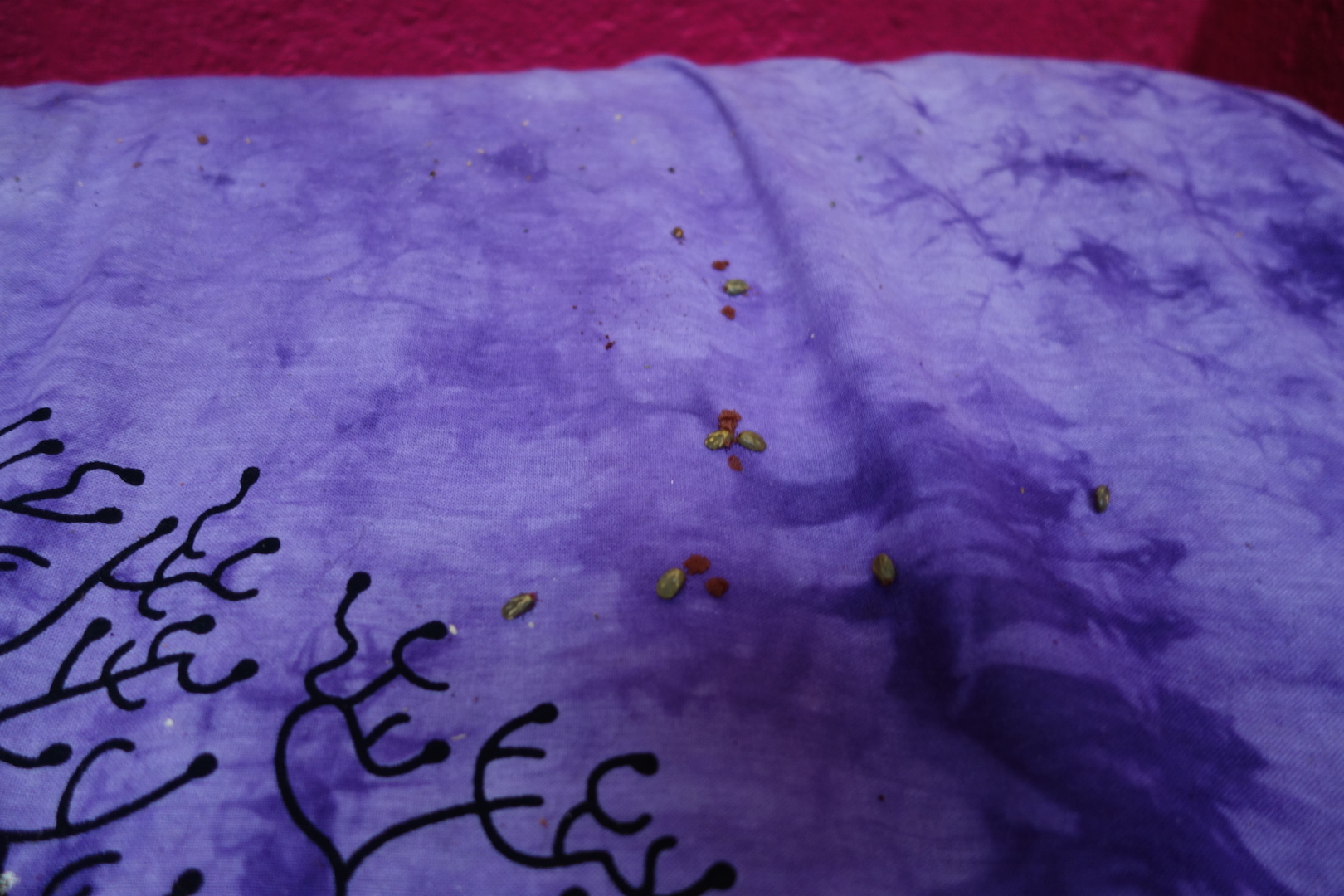 At this point most people would turn and run. Perhaps I should have too.
But instead I set about cleaning and disinfecting part of the bed.
Fly spray and insect repellent and clean sheets later I felt more comfortable.
I could have set up my tent, but didn't want to contaminate my sleeping bag and equipment.
And ultimately, as distasteful as it was, I am not really phased by such things.
In all, I spent 4 nights at the Finca and said my goodbyes then continued on the road to Palmar norte and a a night in the great Hospedaje Romary where I survived a monster thunderstorm and got my clothes washed then the next night in Neily and Hotel Angel.
A nice hotel, but expensive though just a few kilometres from the border at Paso Canoas.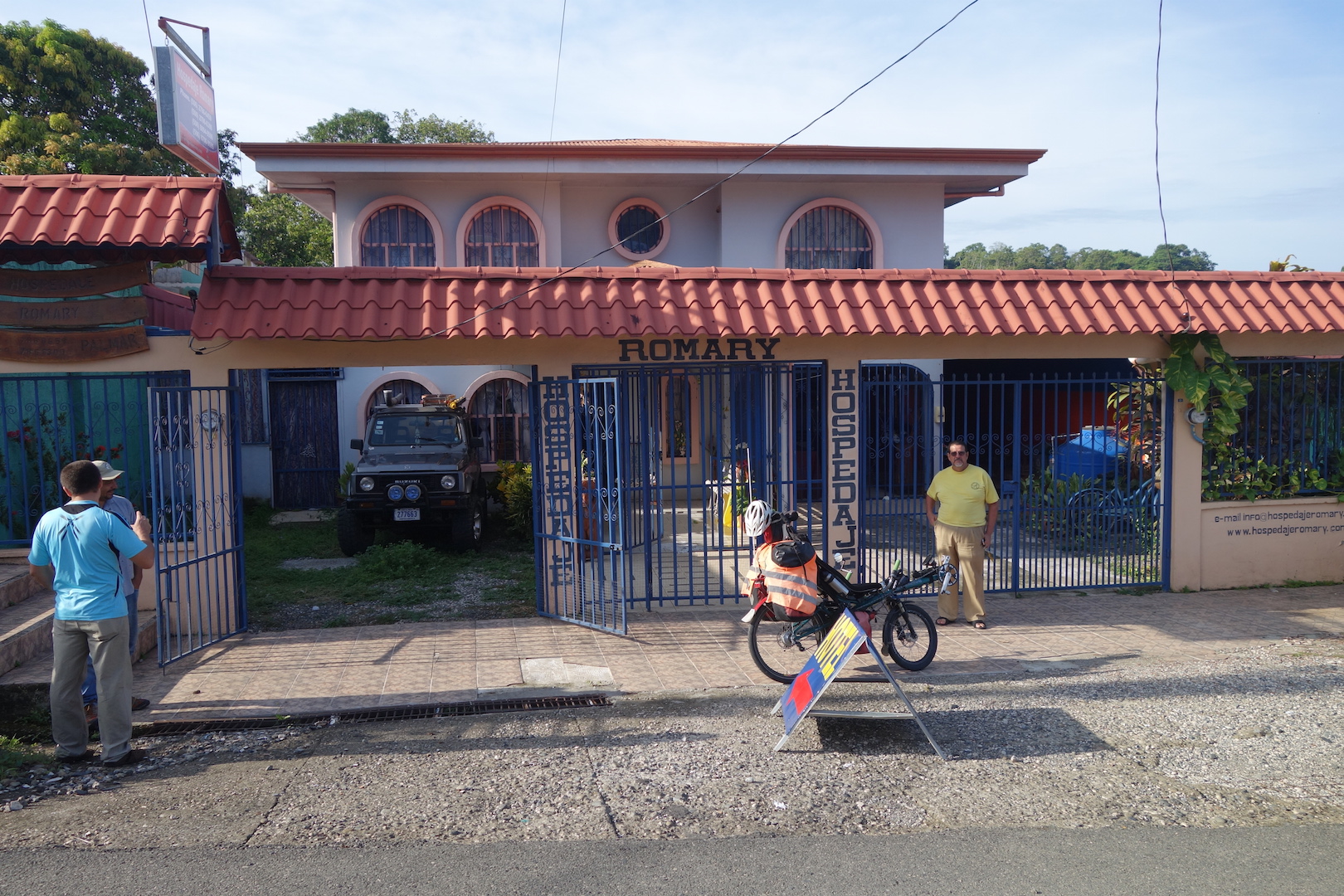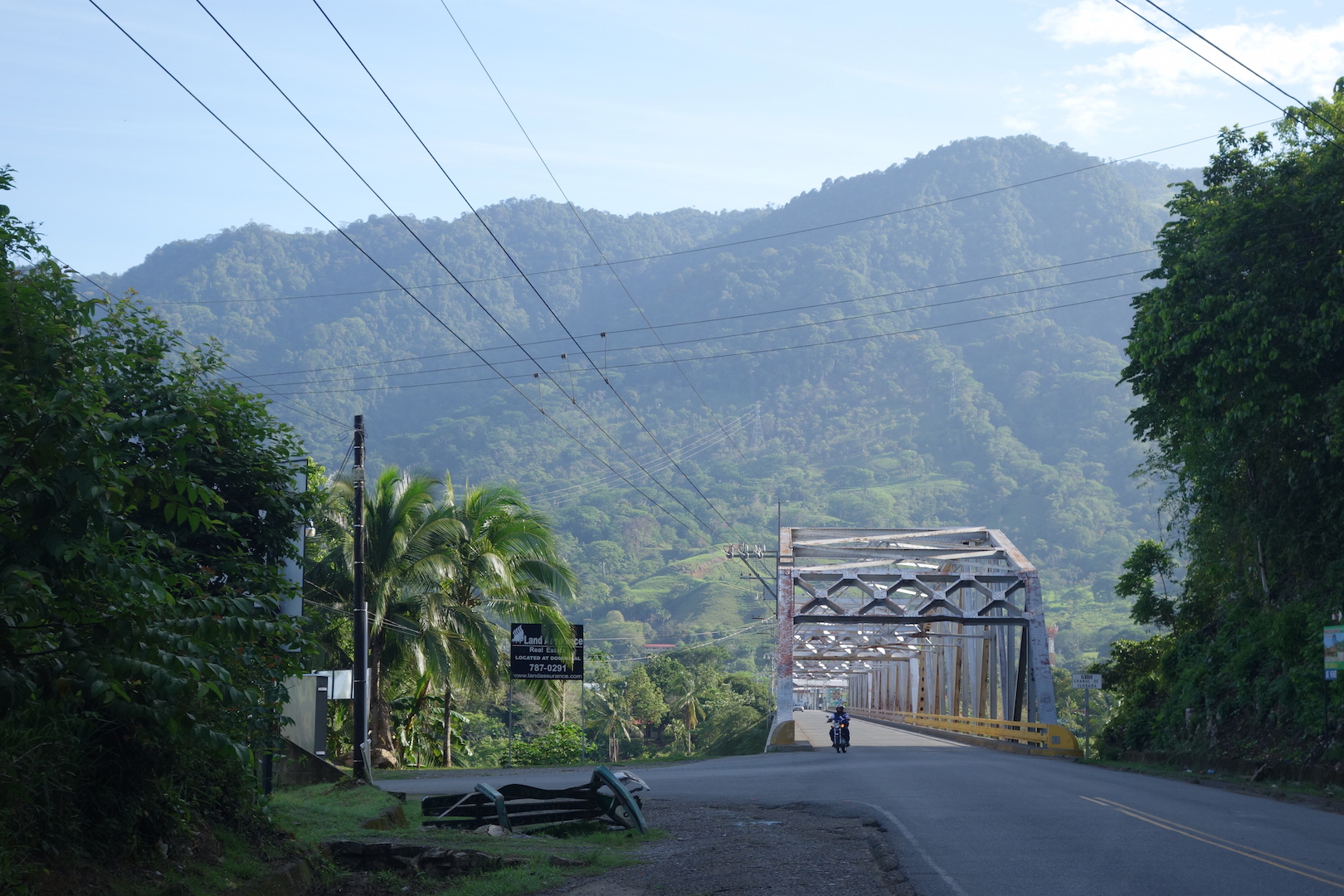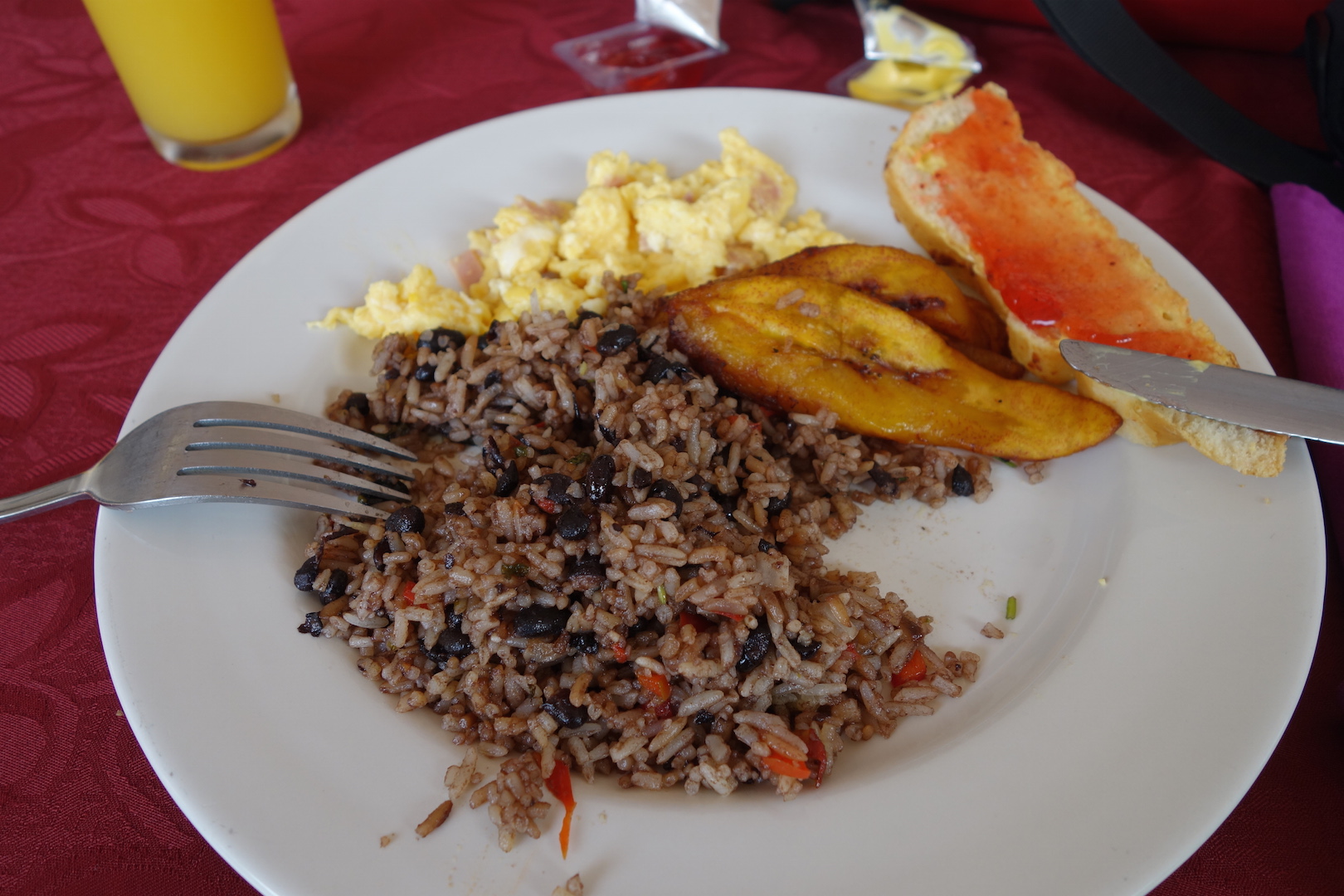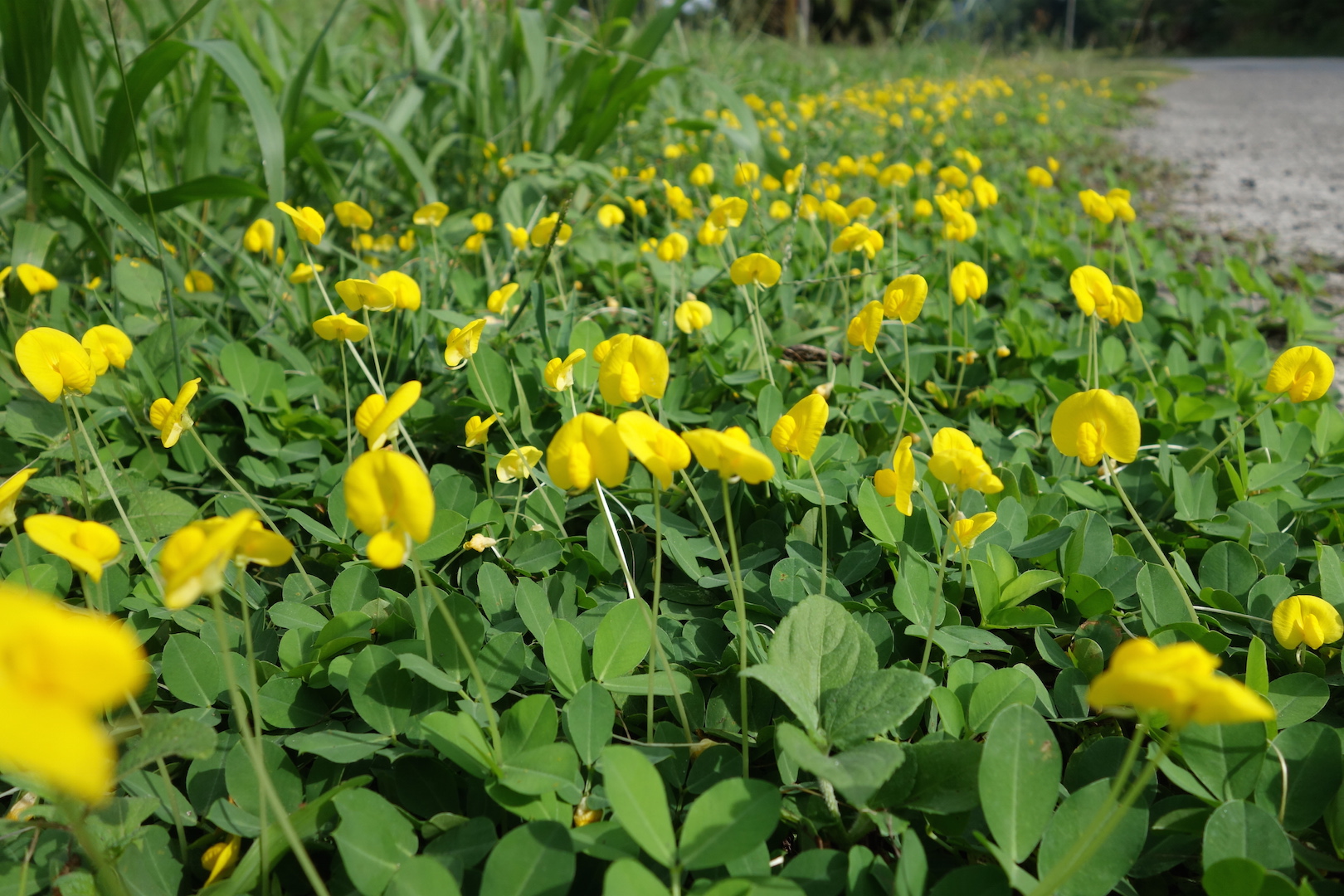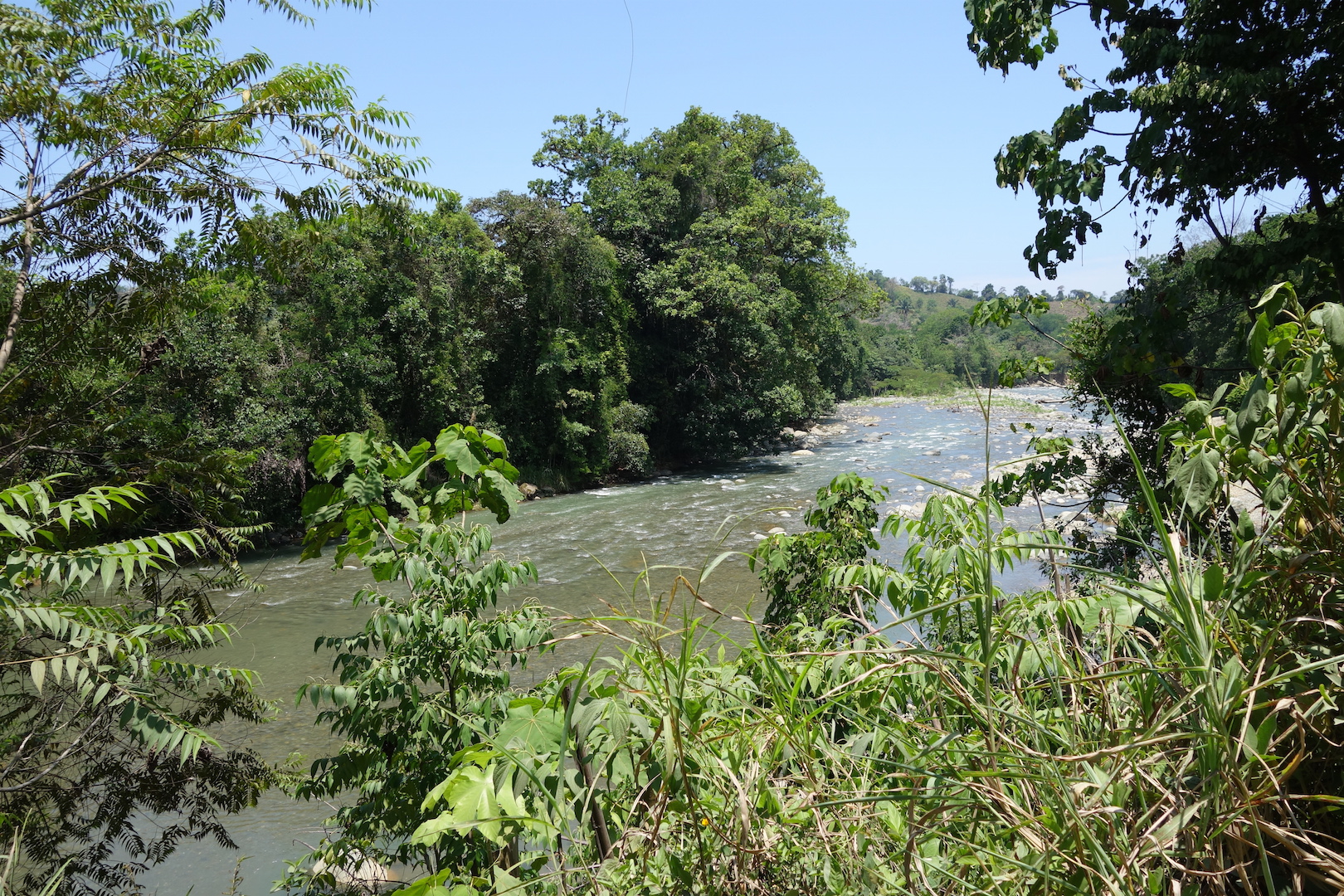 ---
The border crossing was vague to say the least.
I paid $7 dollars to exit the country and was given a 6 month visa for Panamá.
Its odd how an invisible line should define a country and how dramatically it should change in the space of just a few kilometres.
The roads were wider, but the drivers bad, The little cafés and roadside businesses dried up and even the weather seemed to change.
But the people remained friendly.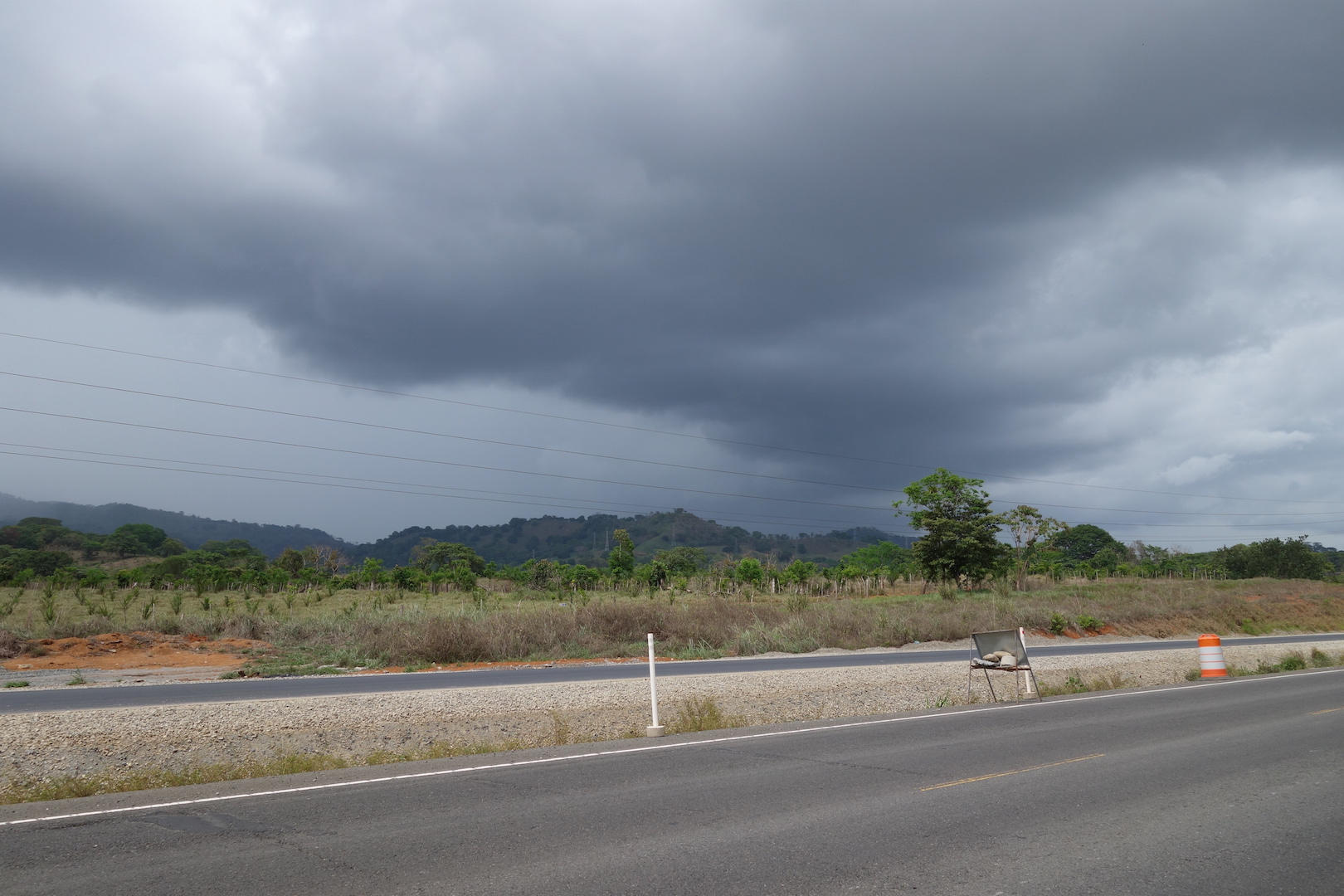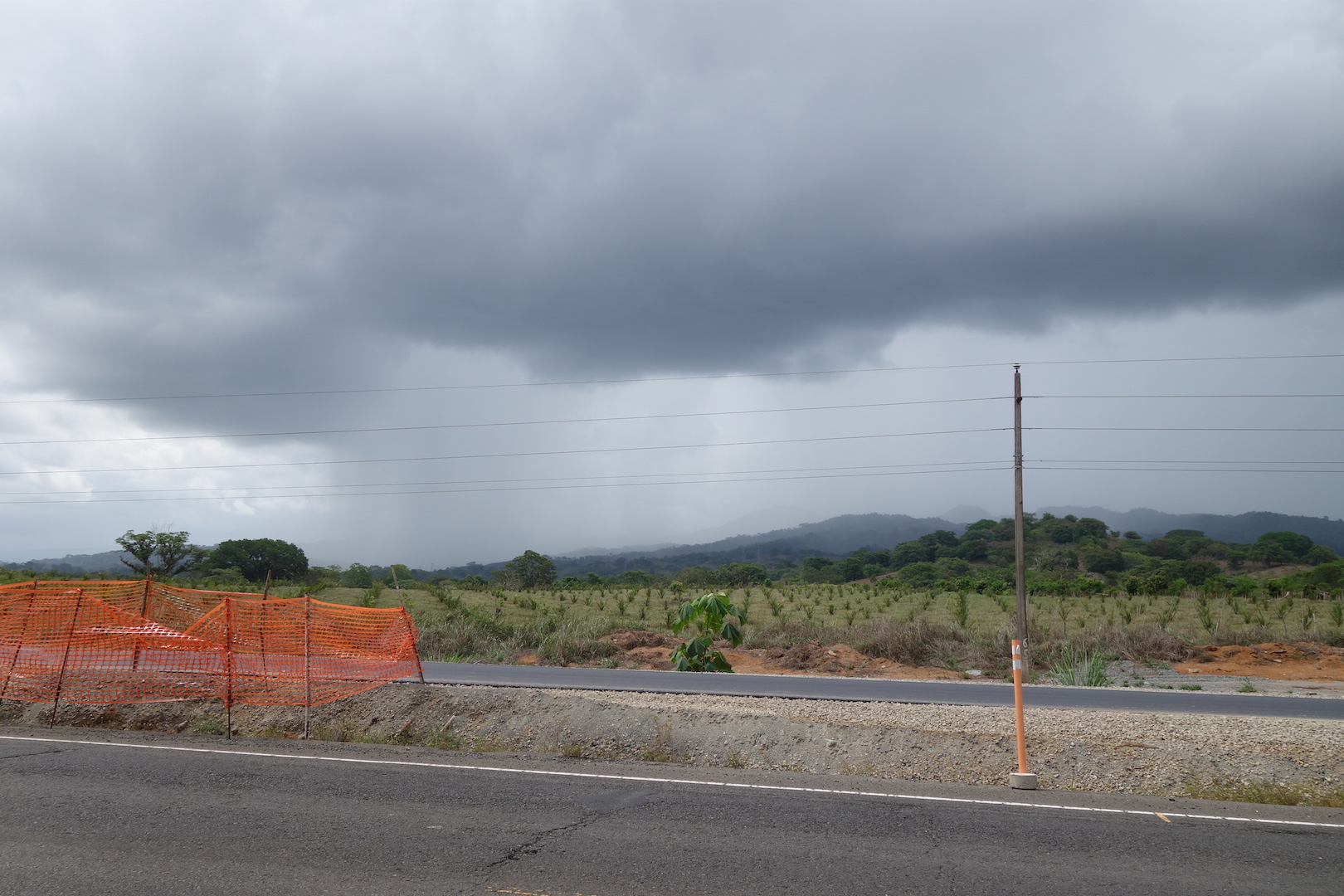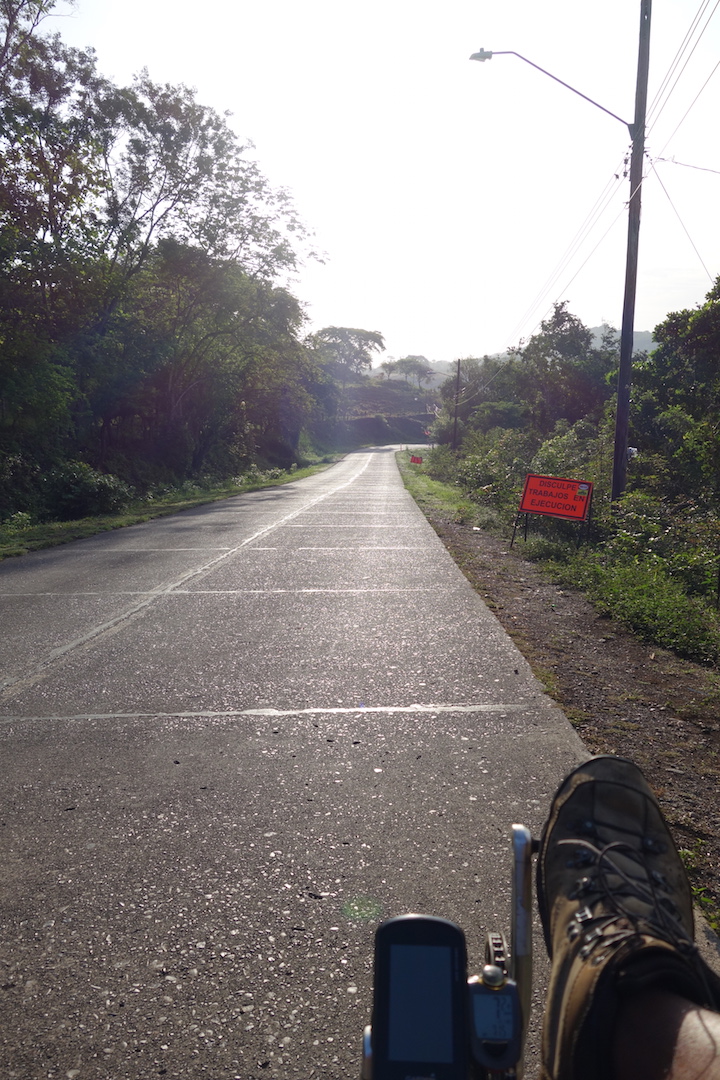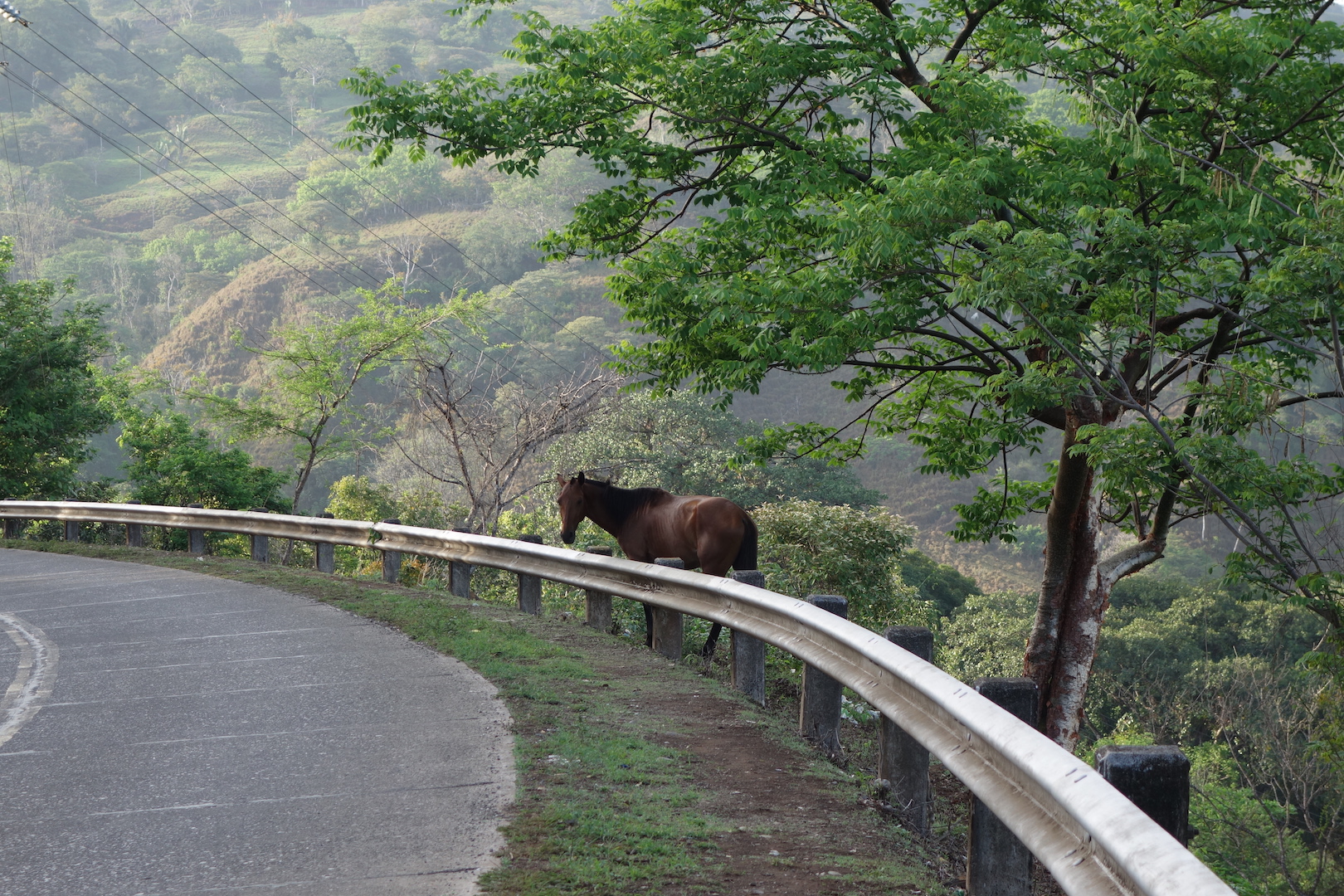 Continuing through the country to David the first night, and a small hill top village called Tolé the next.
I slept in a roughly converted room for truck drivers. It was small, hot and functional but the mosquito net wasn't.
The old chap running it was quite good fun, though forgetful at times.
The weather has changed. Many of the past few days have been cooler, cloudy and almost like clockwork the thunder heads release torrential rains in the mid afternoon.
The hyperactive down draughts are impressive alone, but to see massive lightning strikes up close is both exciting and intimidating.
Panamá uses the American dollar. The notes are identical but they mint their own coins, to the same value and size and are legal tender in the USA, but they call their currency the Balboa. Notes and all.
It caught me out as a store clerk asked for B/6.50 and I had to apologise for not having it as she took a $10.00 from my hand.
I knew they used the Dollar, but was not aware till this point the Dollar name and Balboa are equally interchangeable.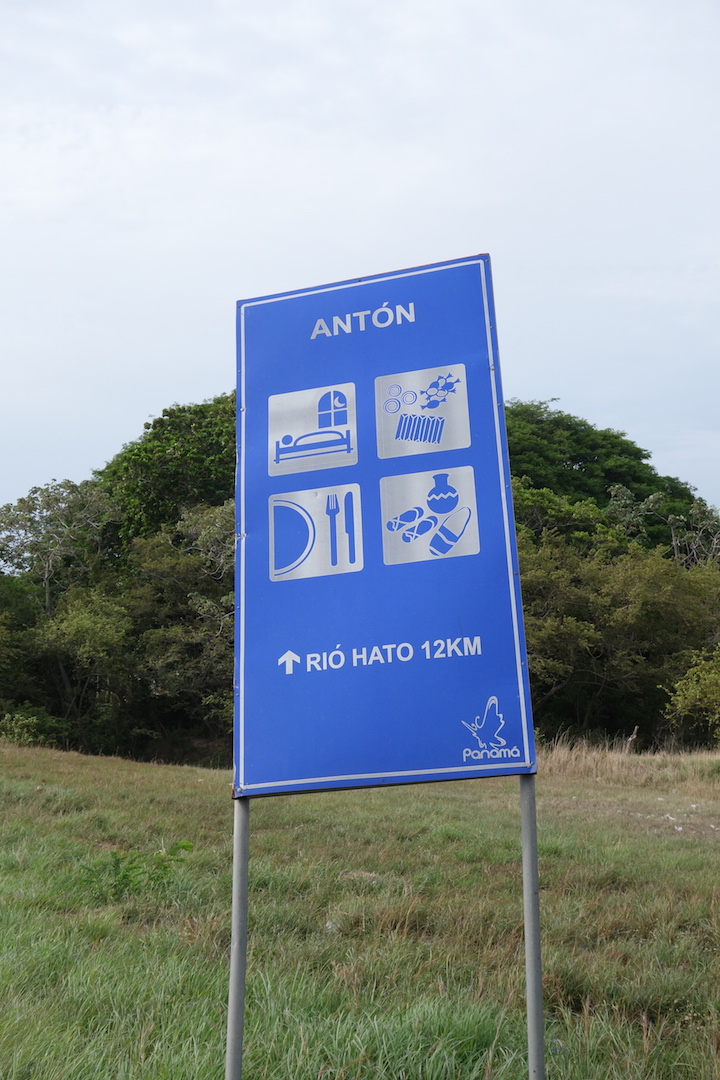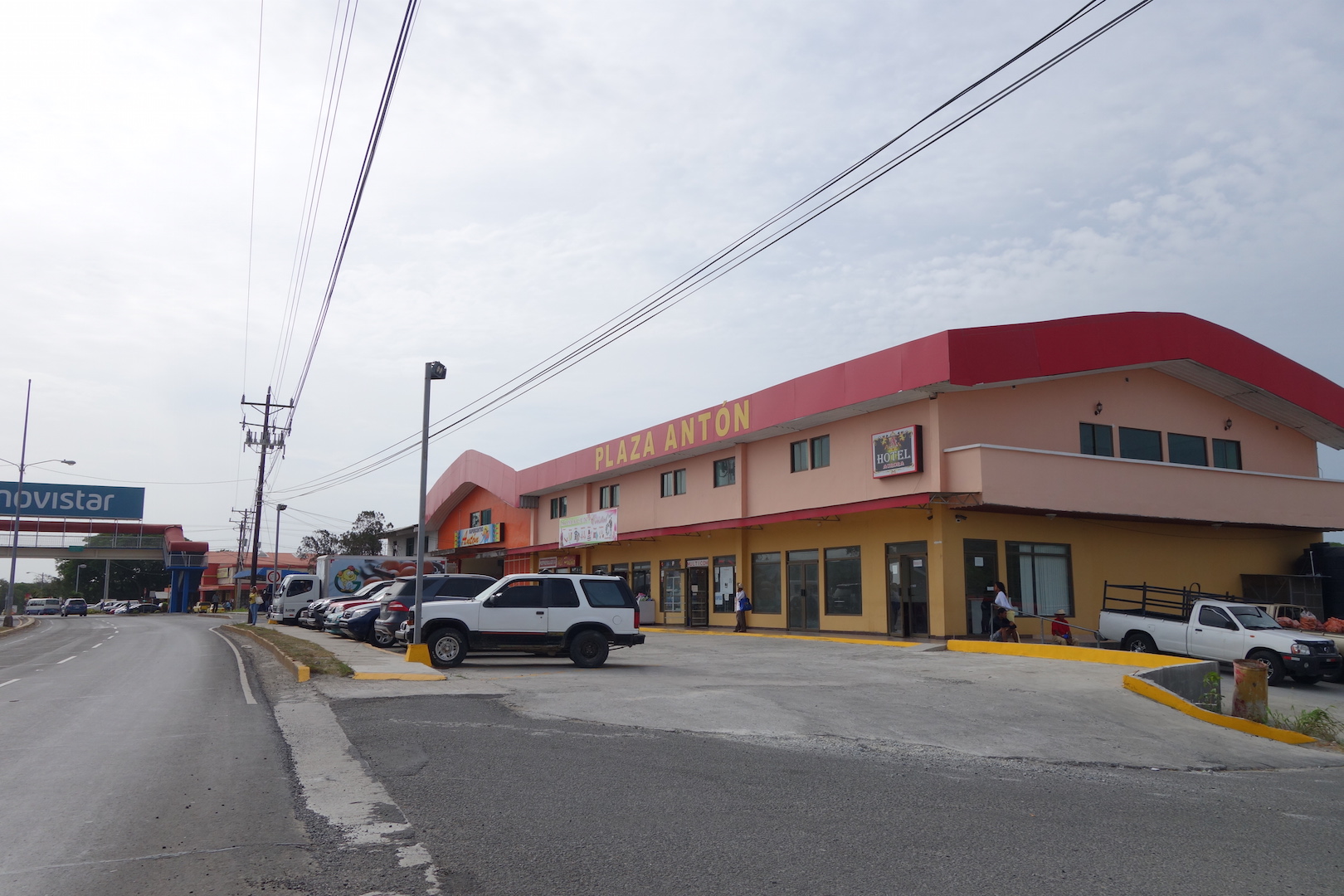 Because it says USA on it, means the population can inflate prices to be mostly in line with US standards.
Hotels are very expensive here. But food is relatively cheap. And definitely more limited as there are fewer roadside stalls.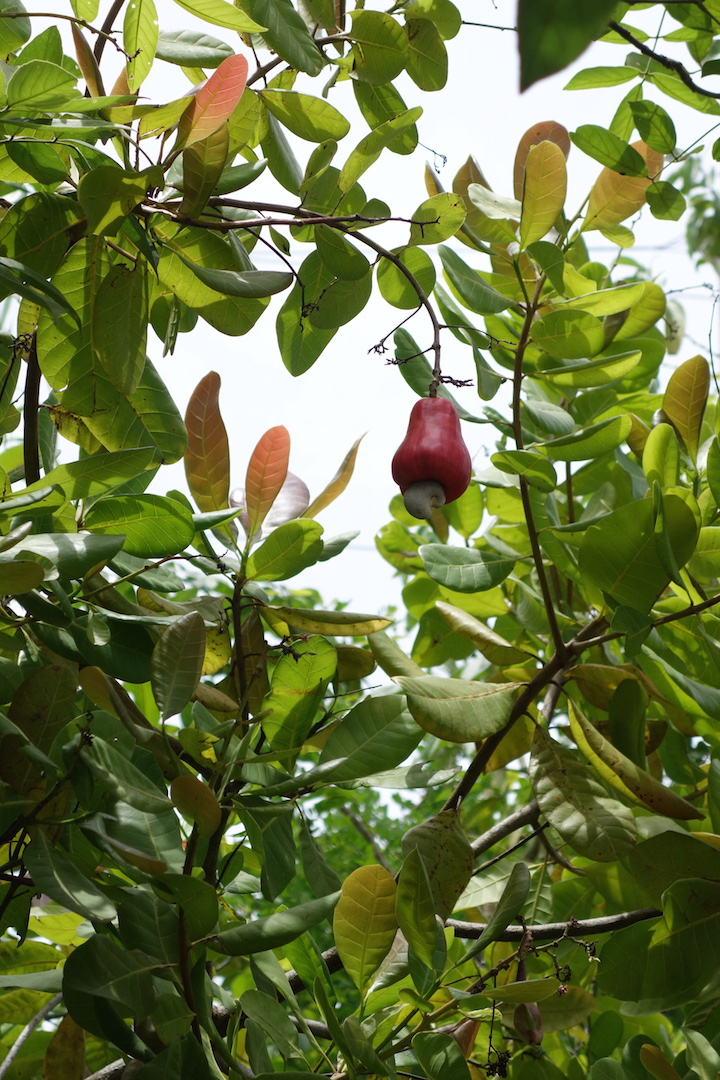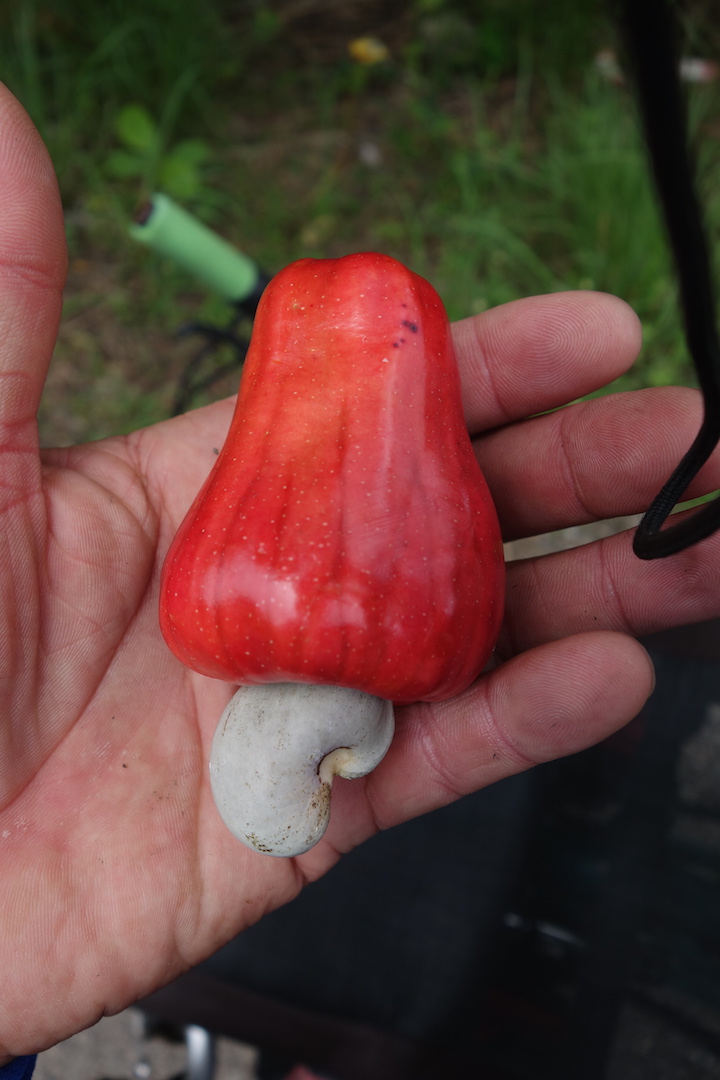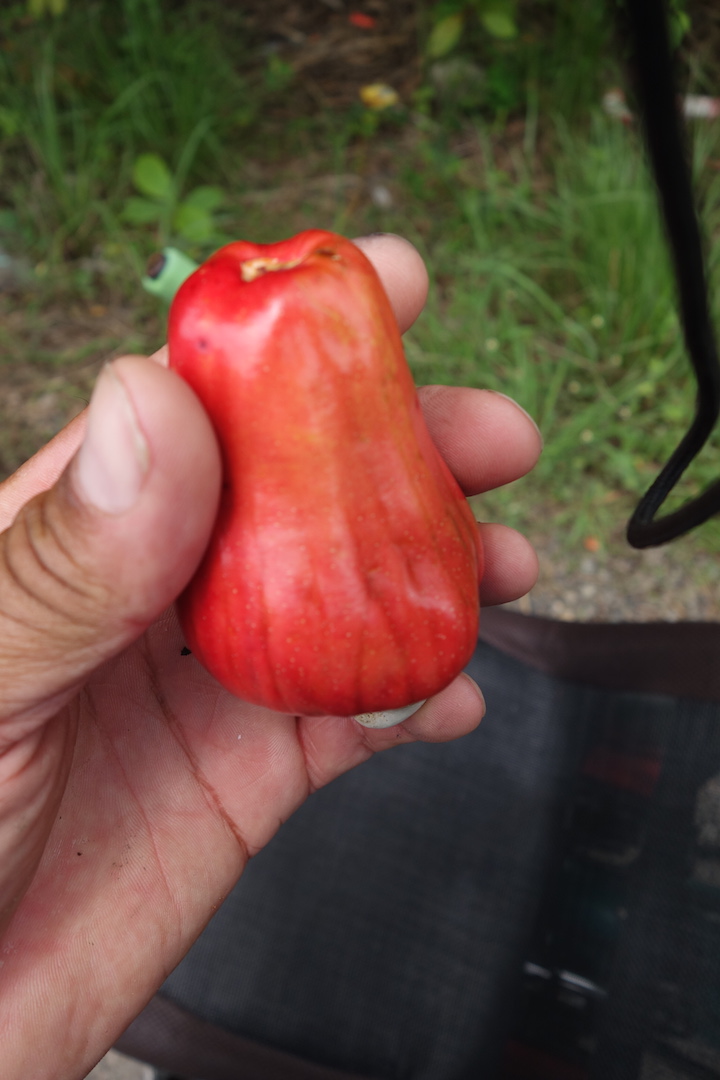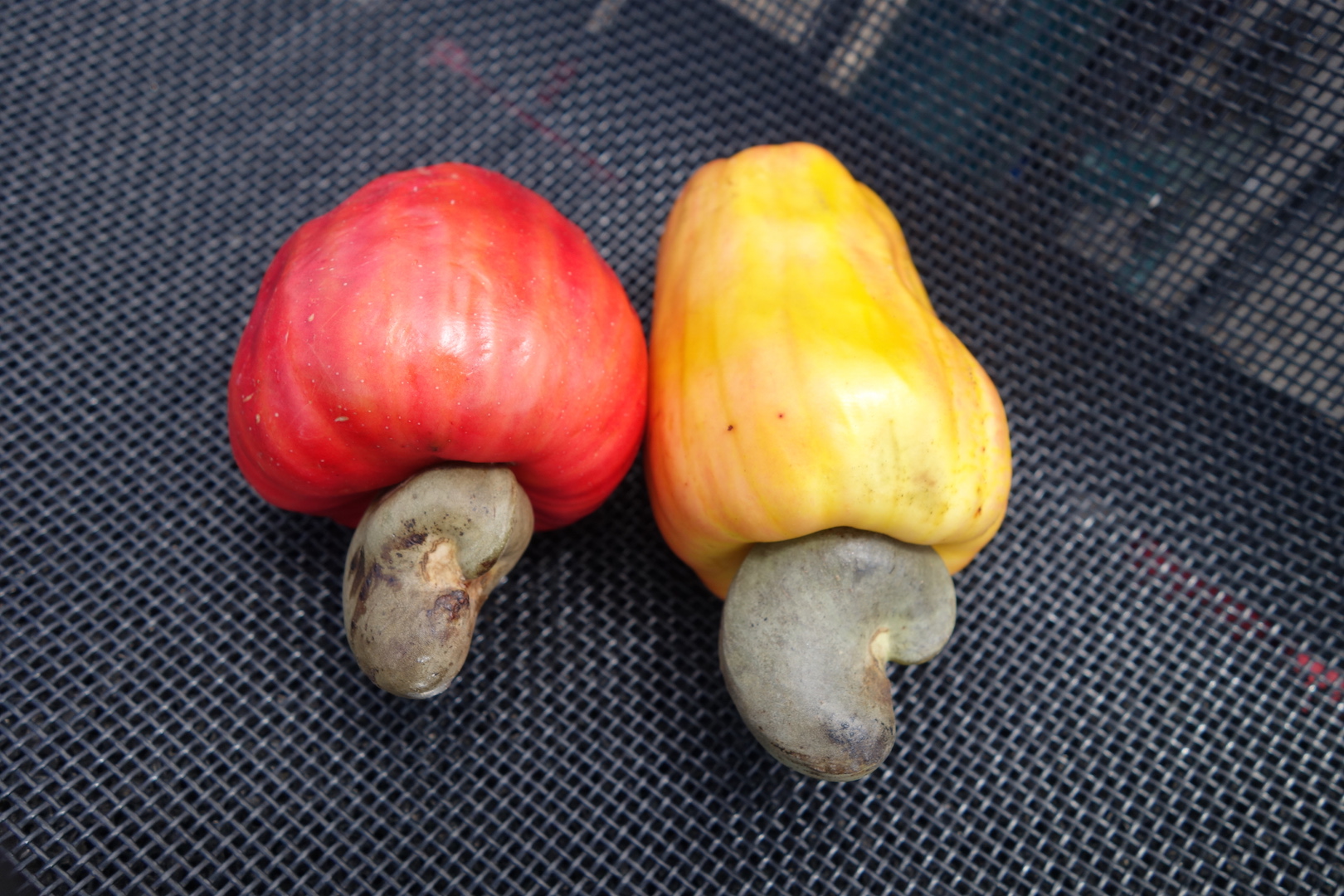 In Penonomé, The cheap and 2 star reviewed hostel I was aiming for didn't appear.
The second cheaper hotel was 1st floor access only and the staff seemed uninterested that I had a heavily loaded touring bike that I had no intention of leaving on the street.
So I paid $67 for a room at the expensive hotel!
One of the most expensive onthe entire journey so far.
I couldn't find the fire station and the Police just gave me directions to these hotels.
Seemingly unable to grasp I didn't want to sleep there.
Still, it was a sort of reward for crossing the 25,000 kilometre landmark and celebrating with a very large Coconut!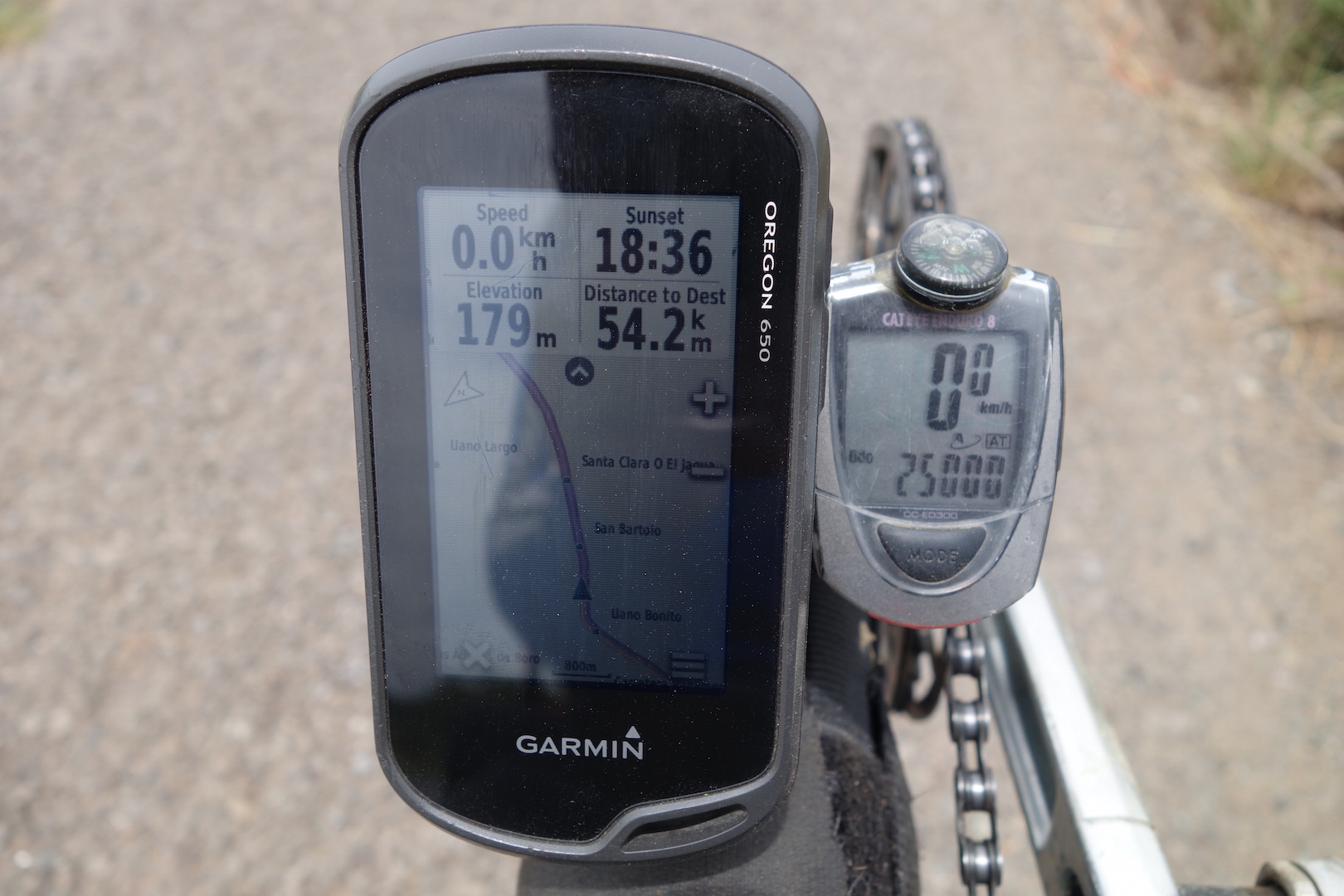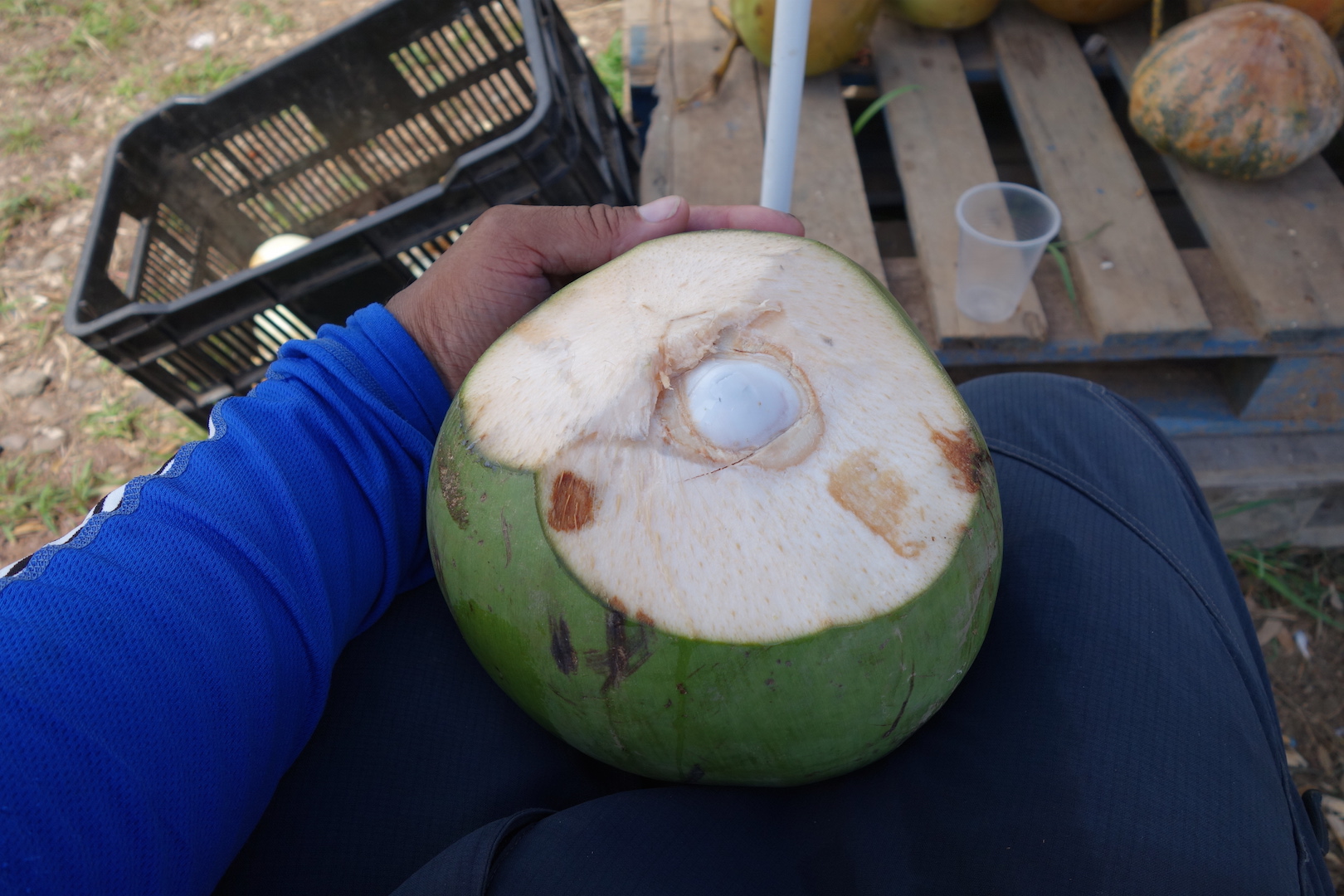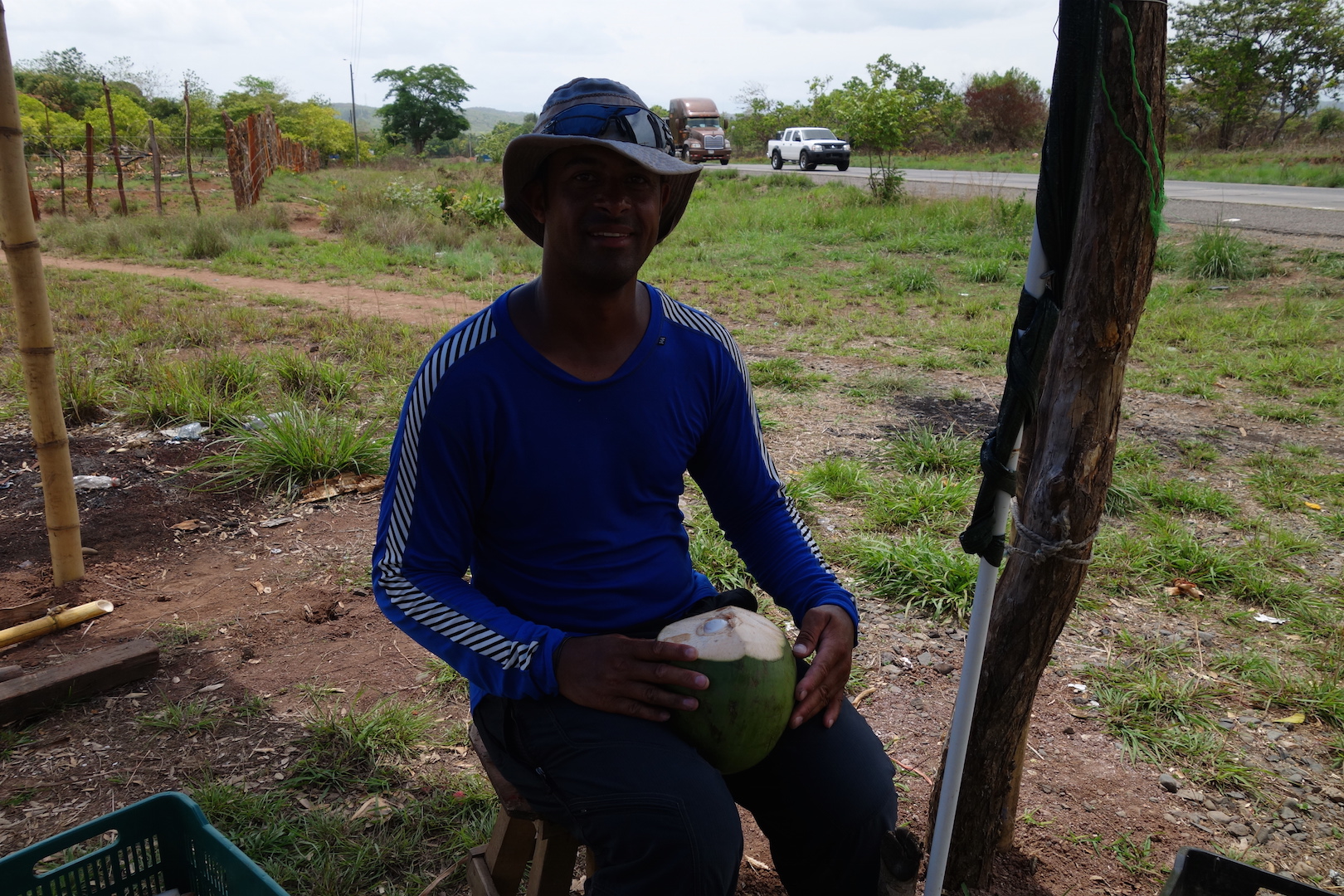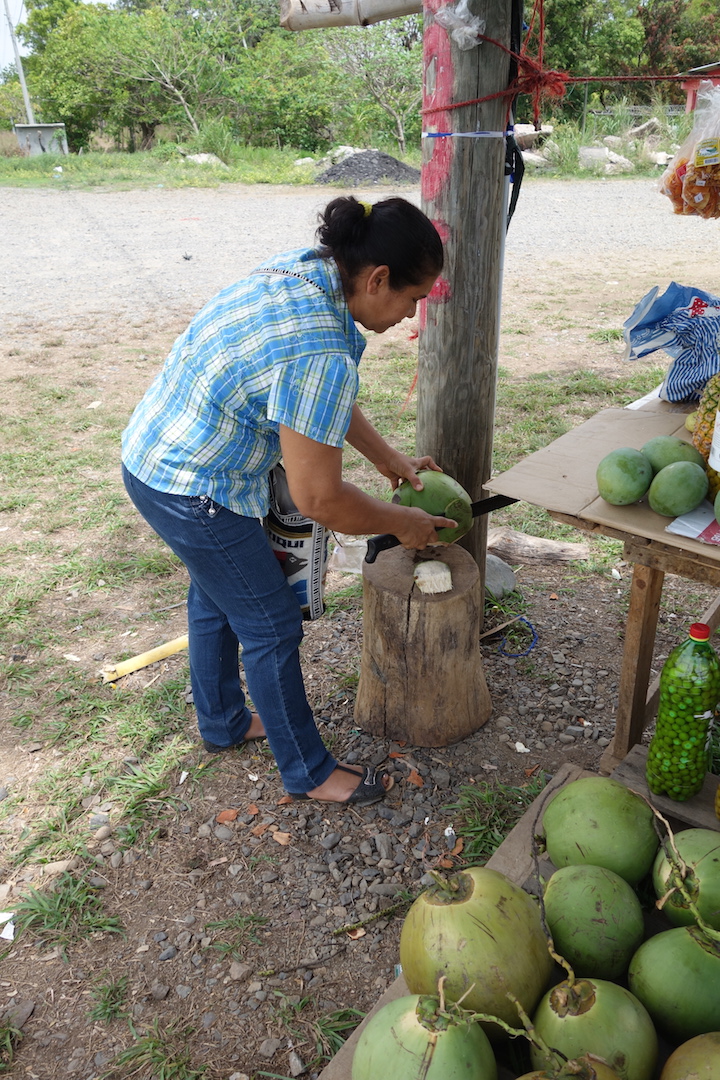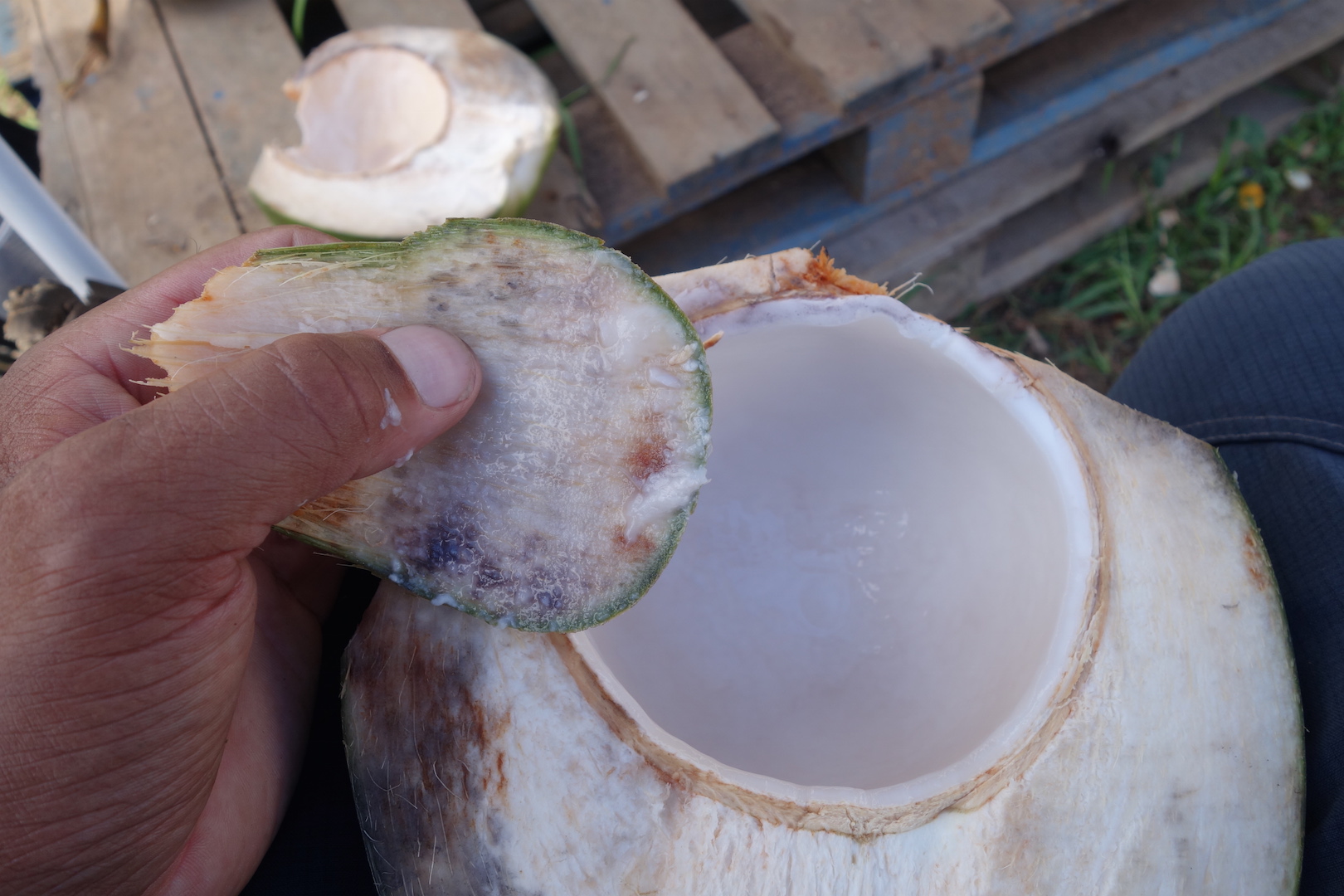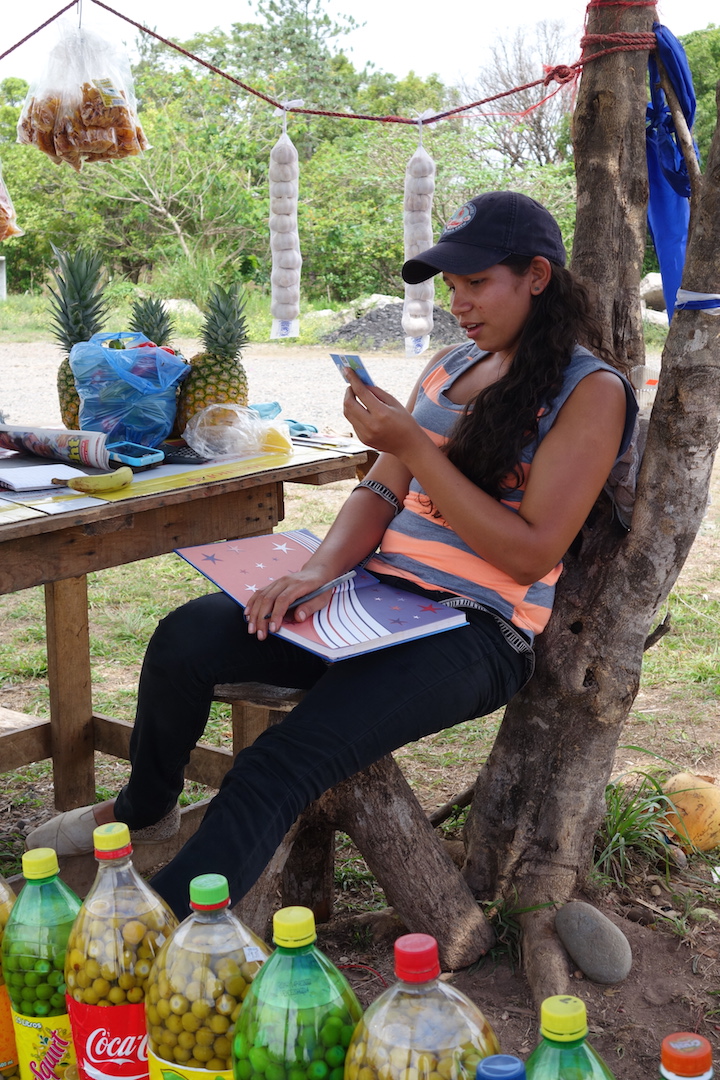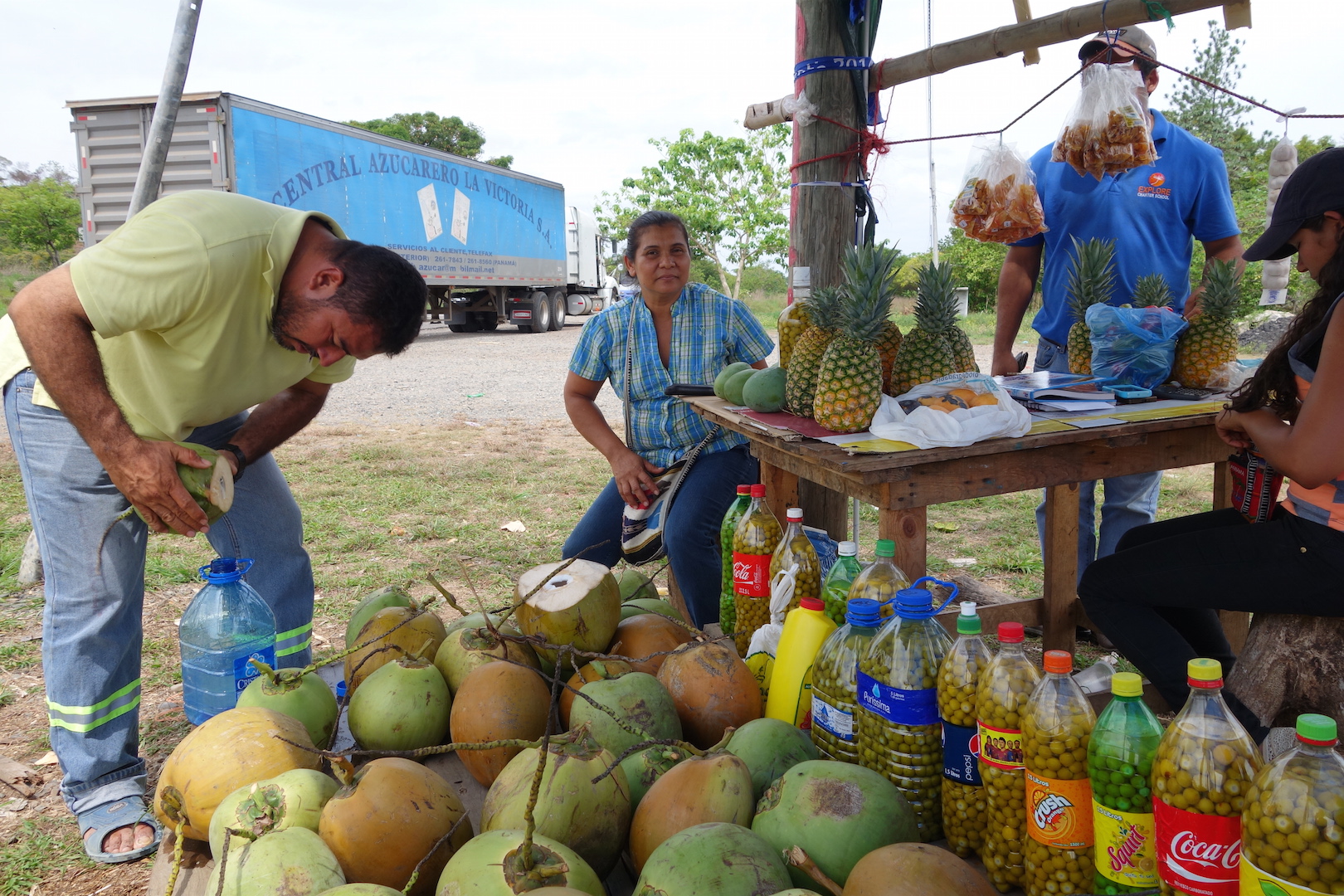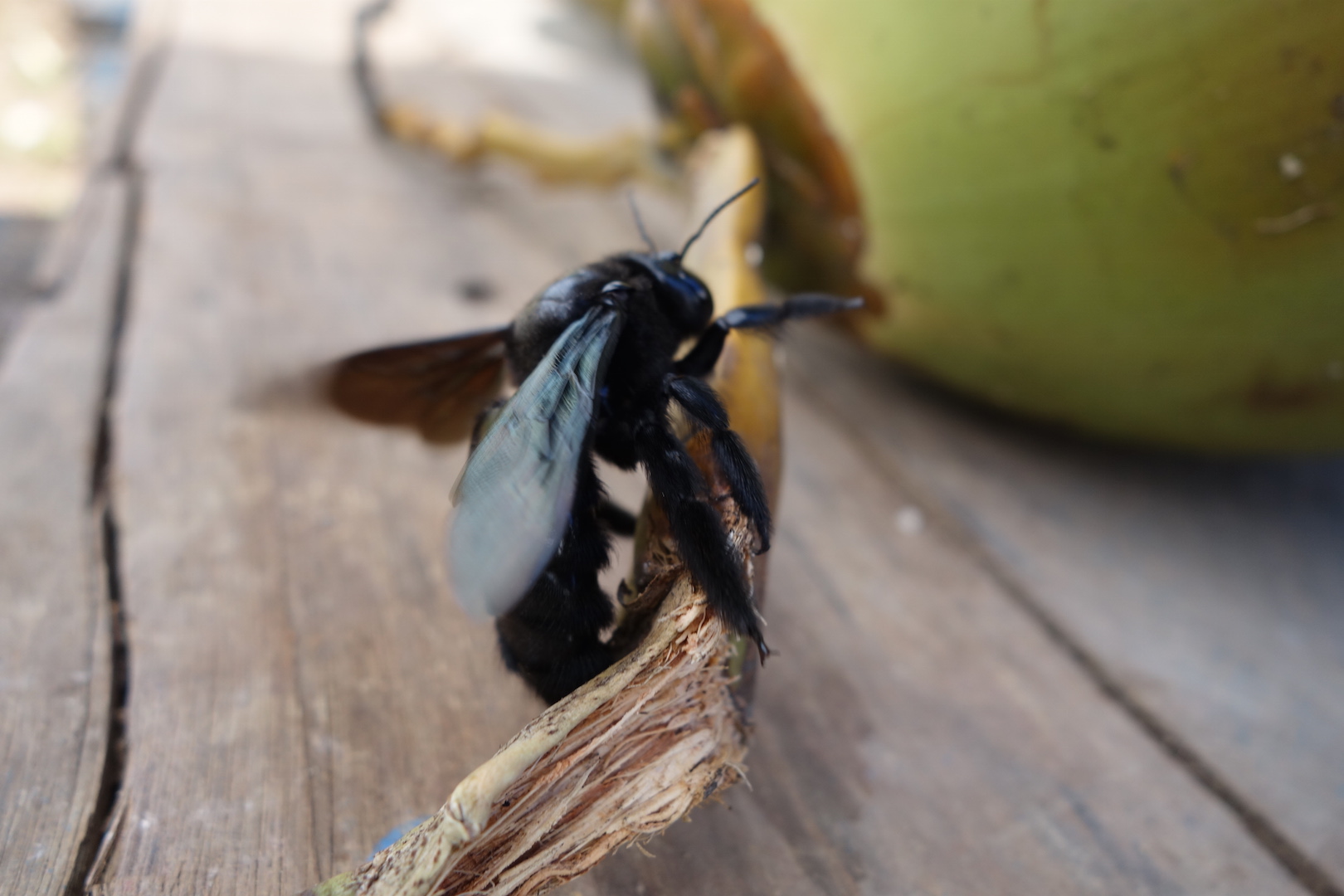 Through the heat, the wind, the road works and chatty workers offering much needed cold water.
Through the rolling hills, the change from flat beef farmland and horse meadows to tropical jungle to Mangrove swamp into the urban metropolis of Panama city.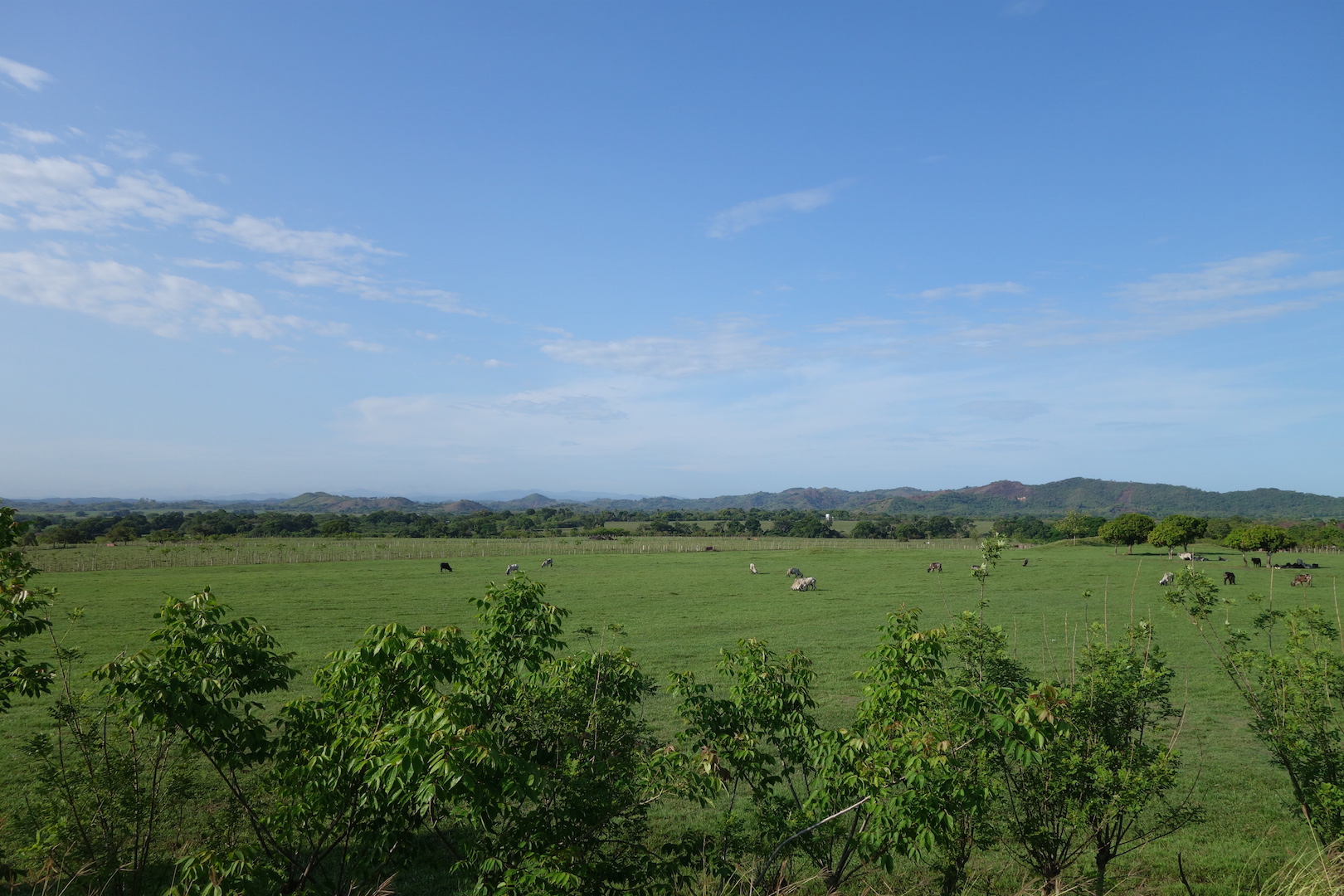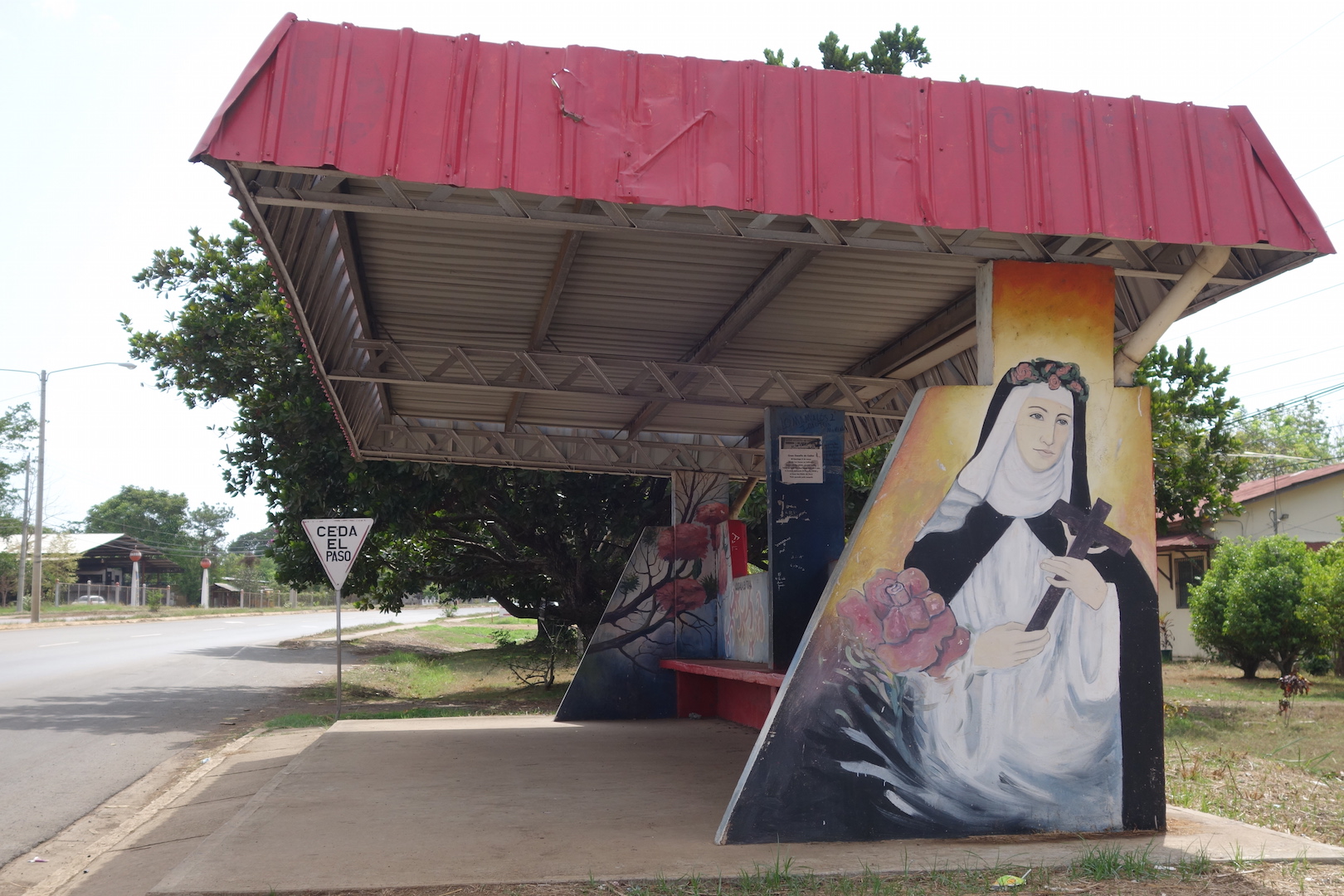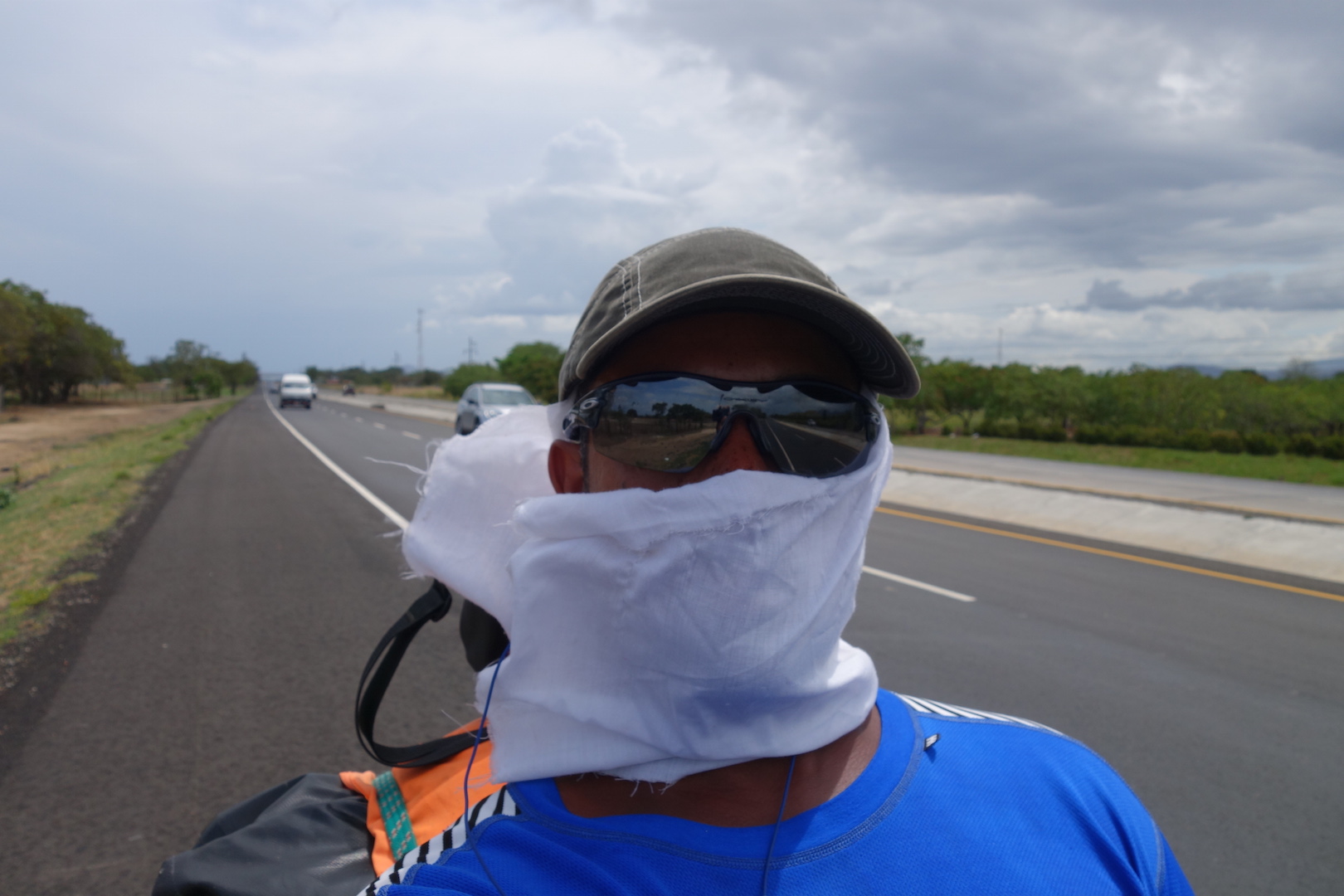 I crossed one of two bridges. One in the city the other around 10 kms to the north.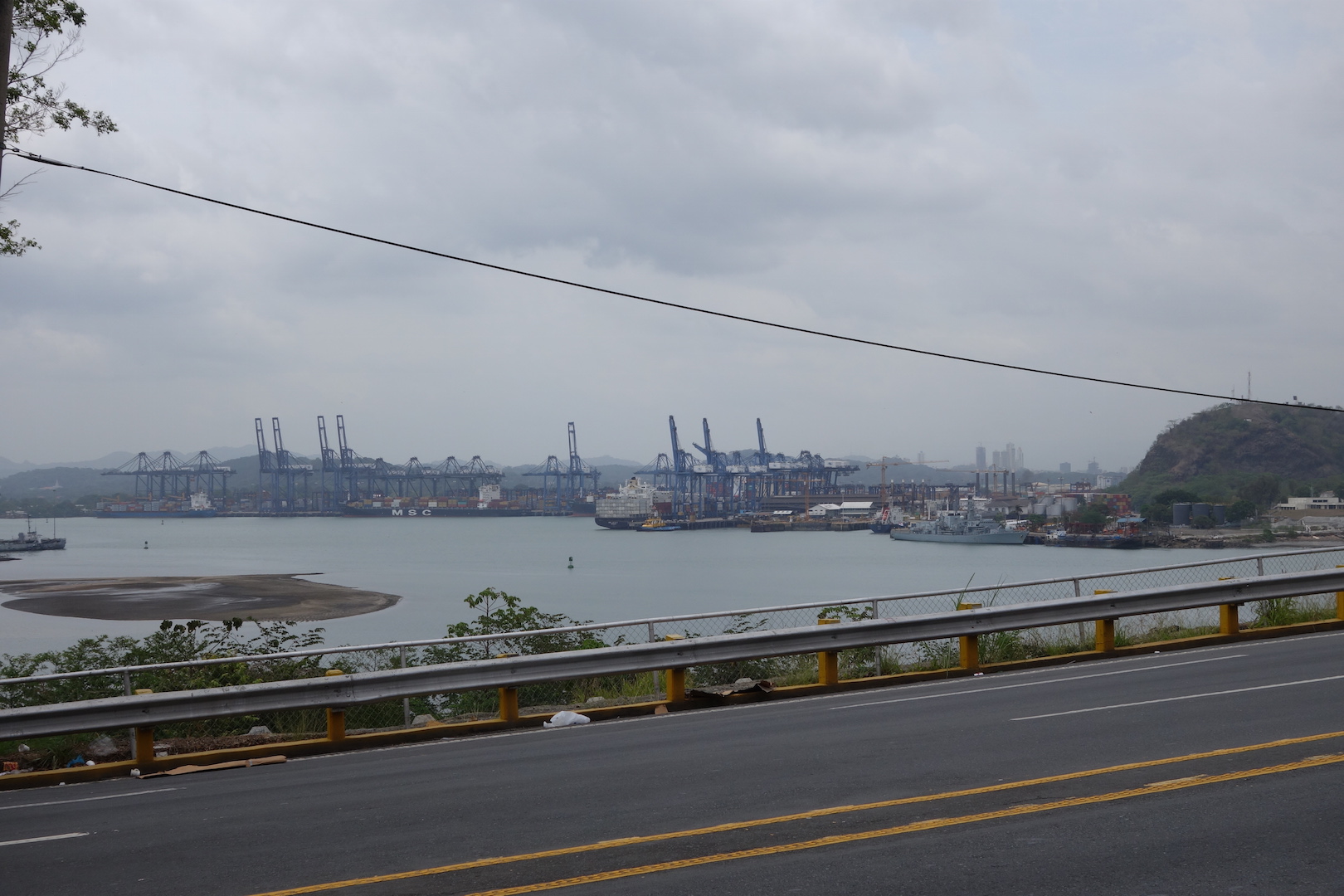 The Puente de las Americas was suicidal.
Trucks and buses pass dangerously close. Cars blare their horns and all the while, an inaccessible security walkway, perfect for cycling remains fenced off immediately to my right.
It was a very uncomfortable few minutes of pedalling and reminded me of cycling through Louisiana, USA.
Despite the usual difficulties, Couchsurfing came through this time.
Through another contact, Glenda, I was put in touch with Priscila and her little boy Leandro. They let me sleep on the sofa in their flat for a week.
Priscila is an active host with several other people crammed into the tiny space.
Eight on one occasion!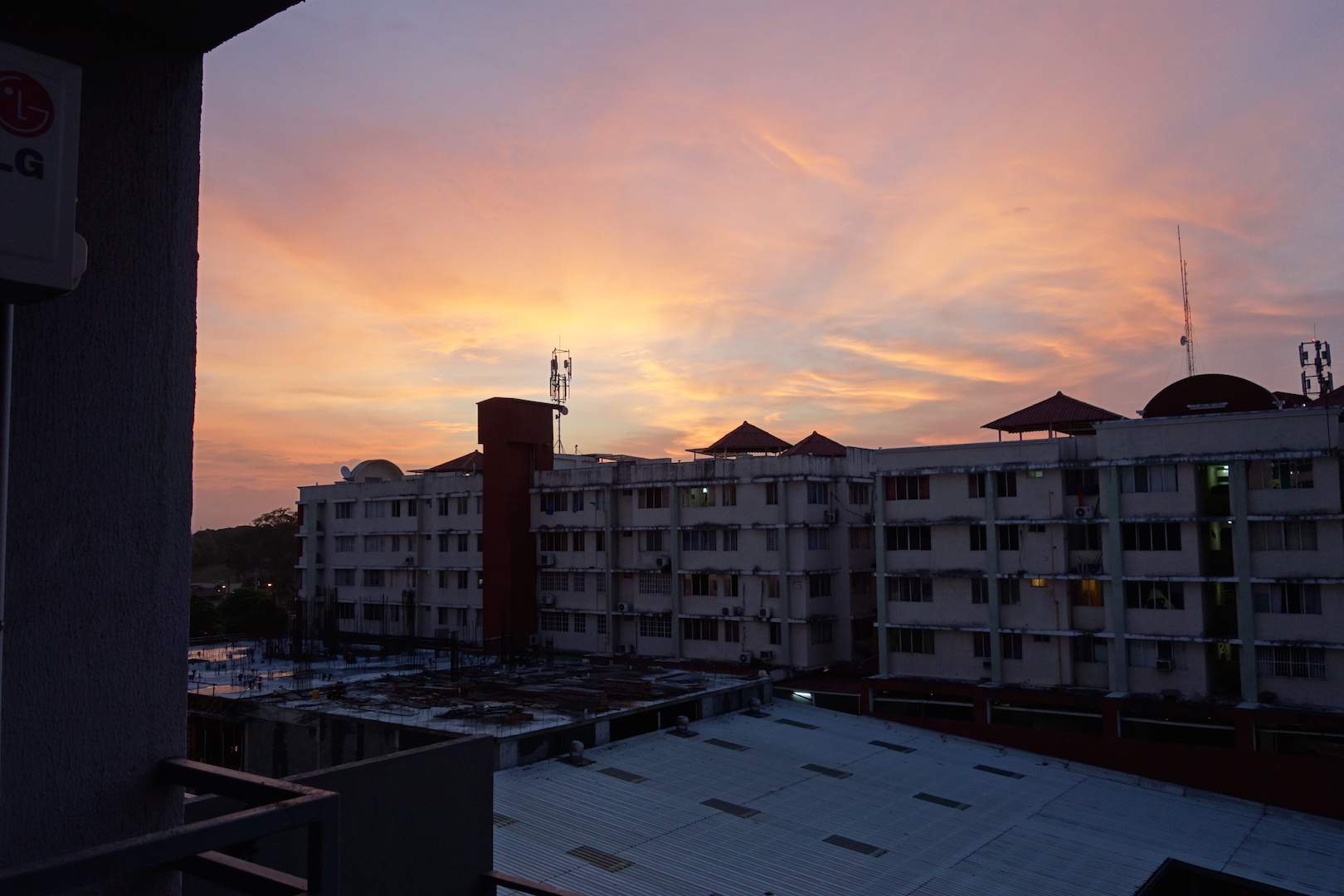 Now I relax while planning how to cross the infamous Darien Gap.
Well actually I already decided, I am not.
I have chosen to fly. The Panamerican highway stops here for me.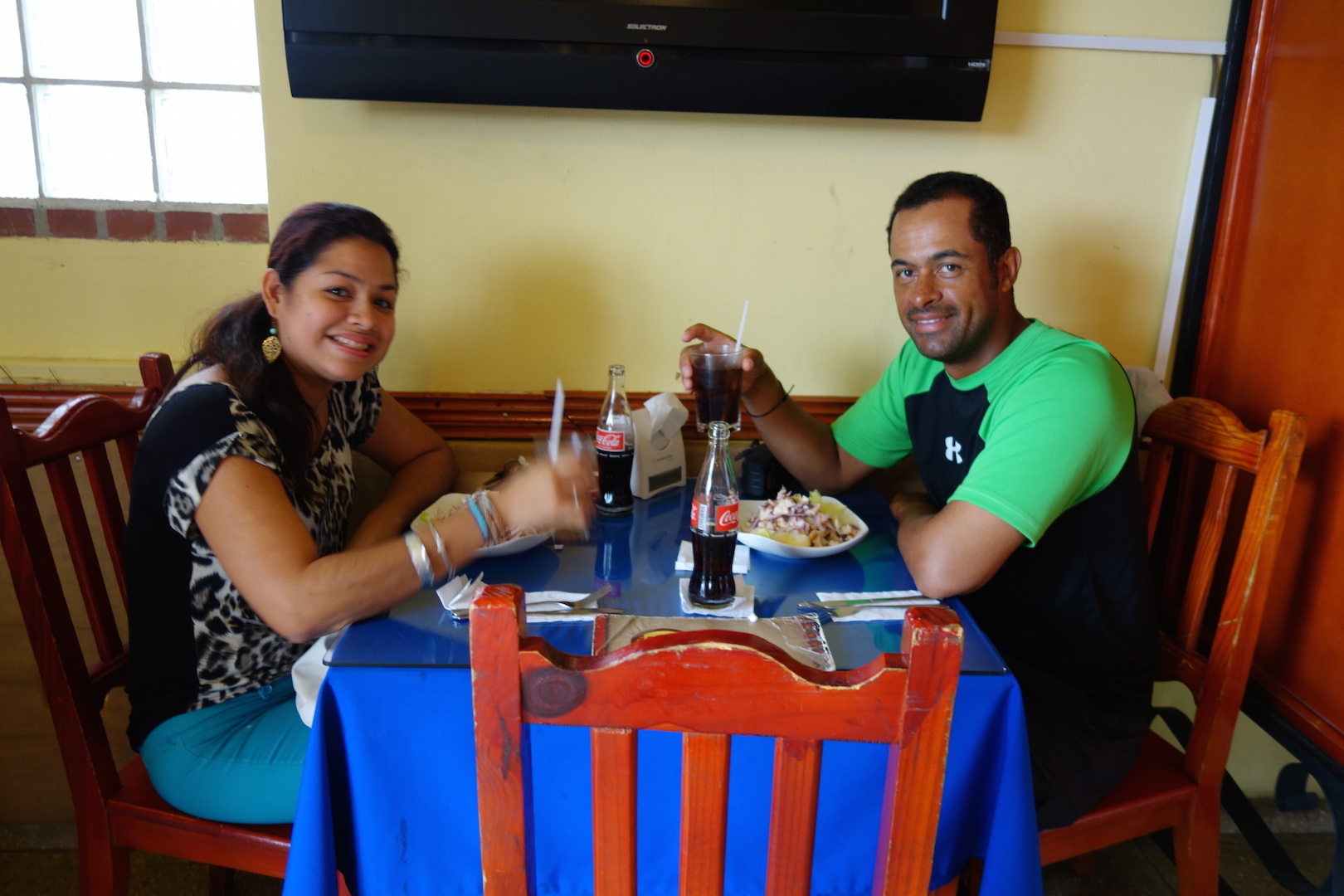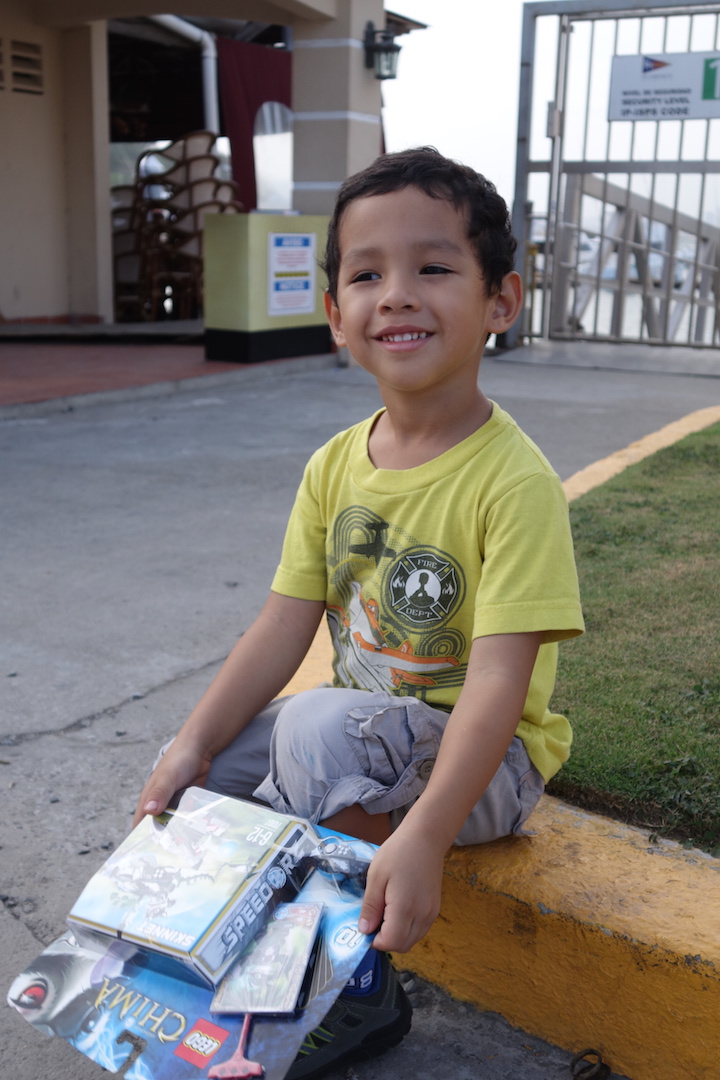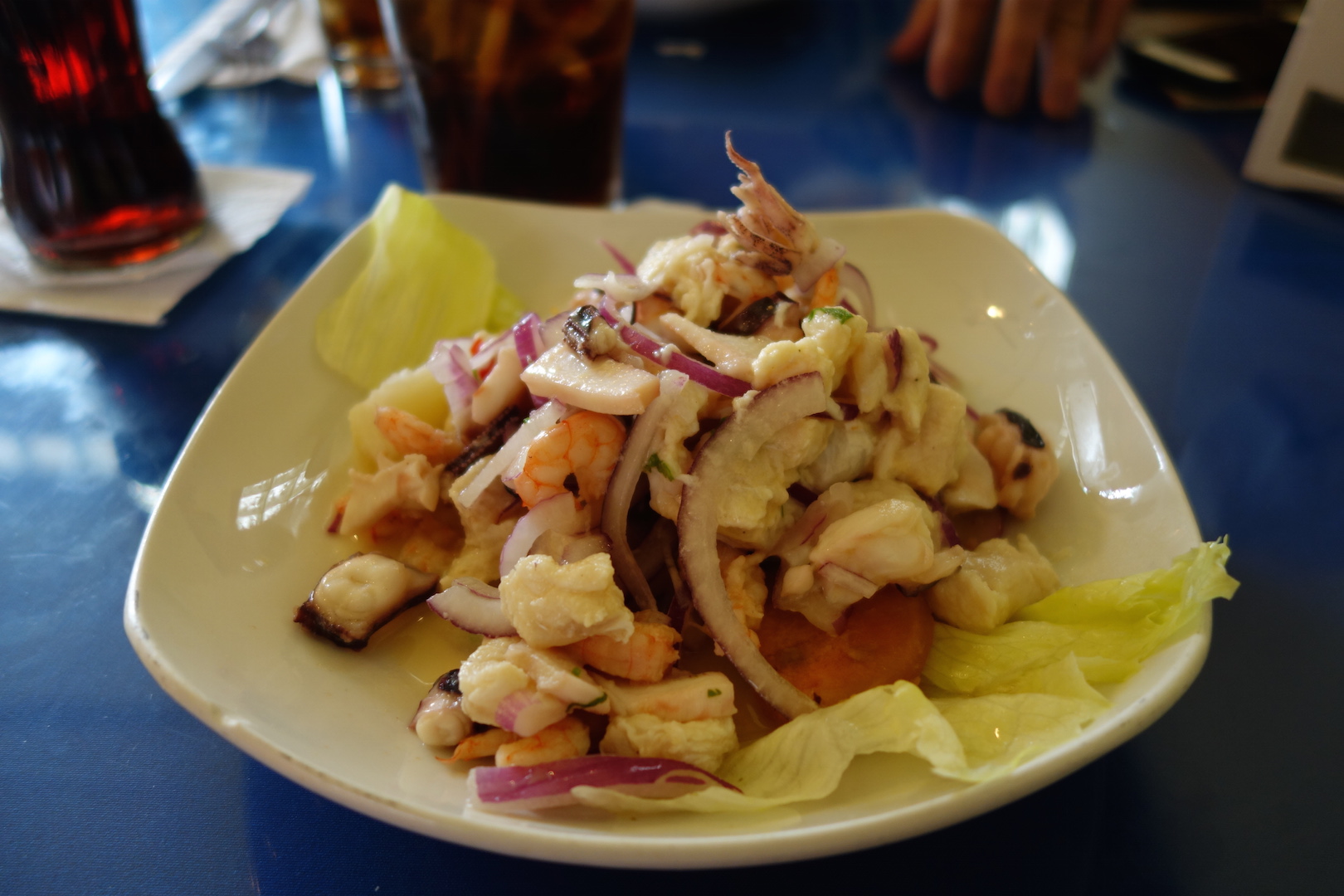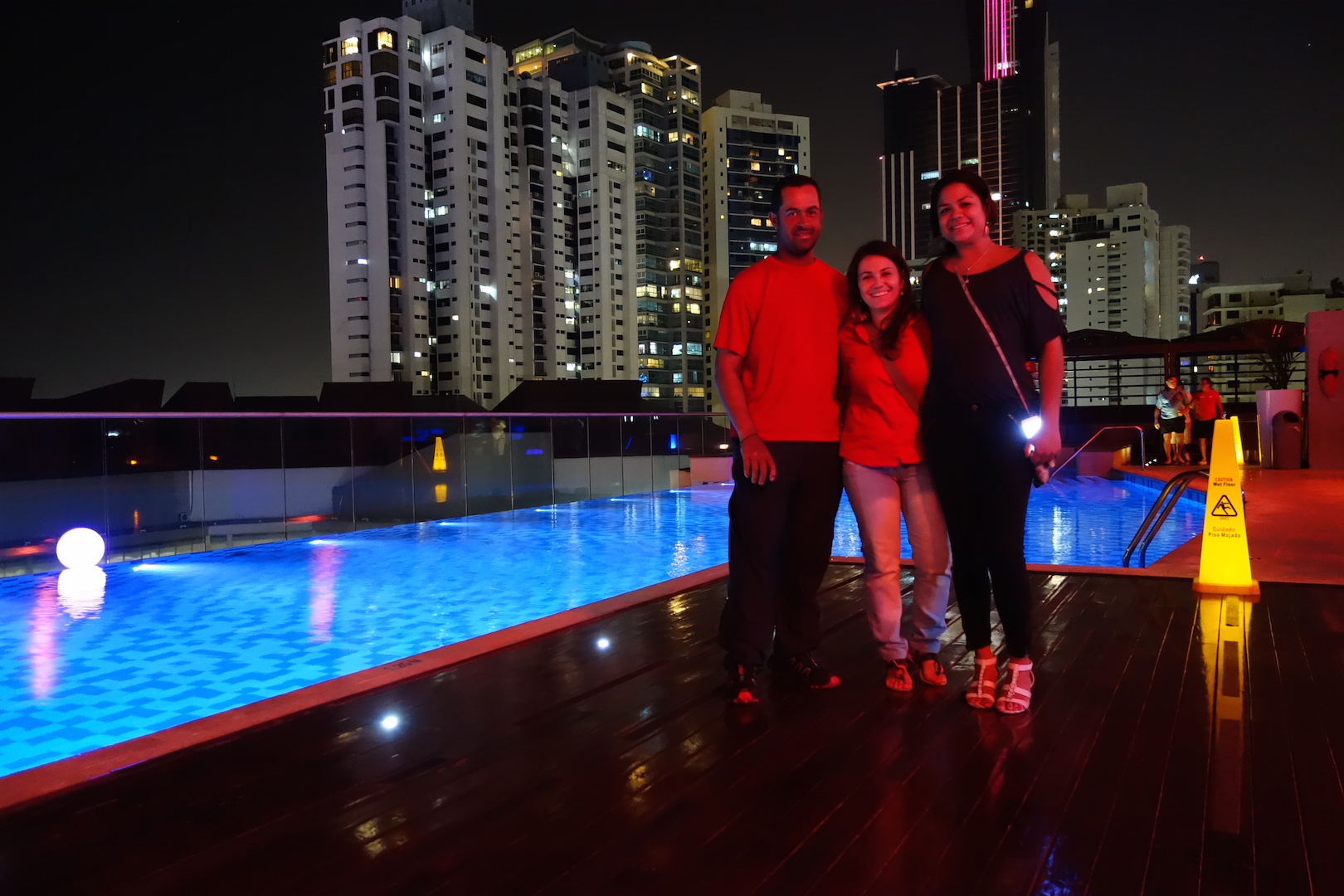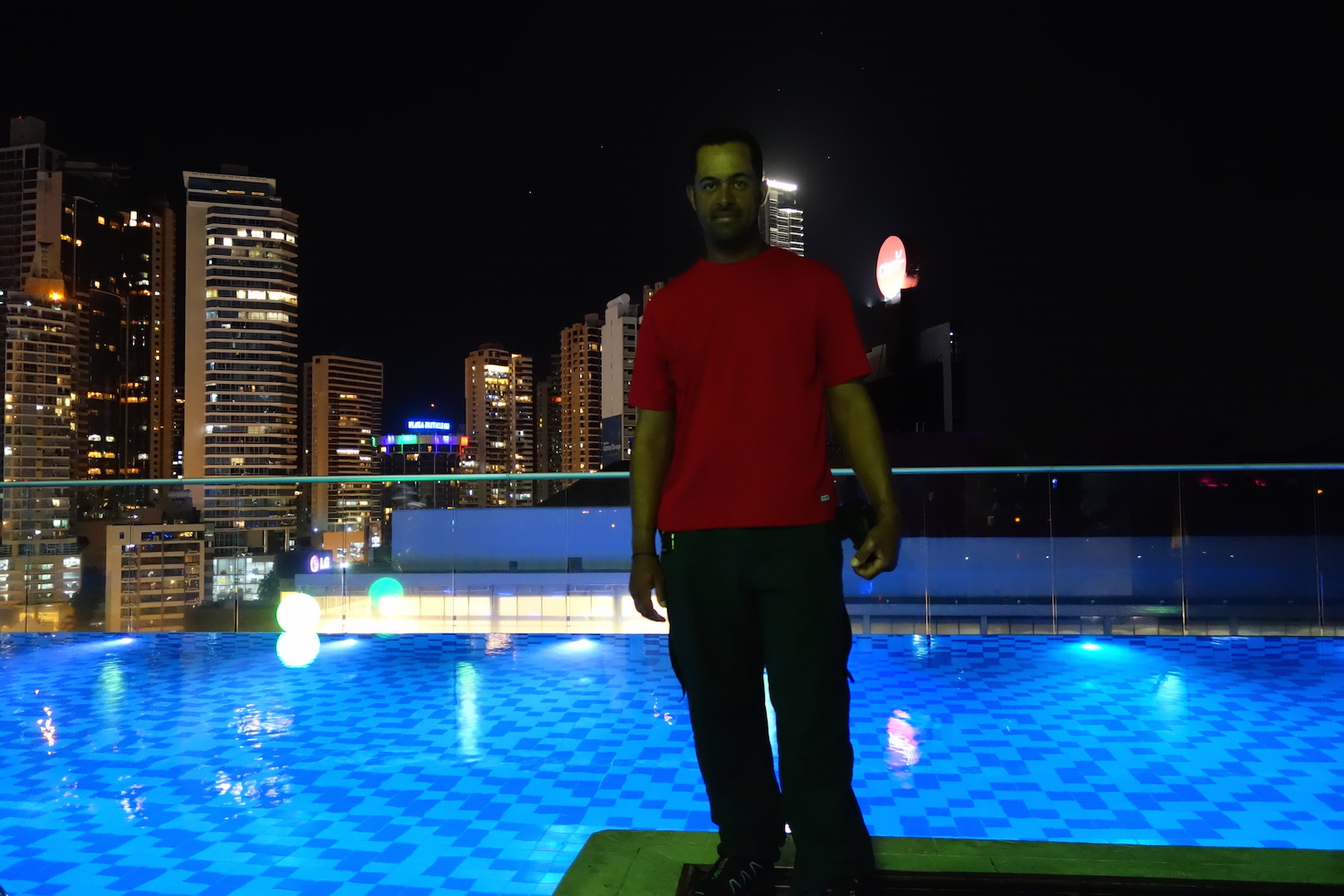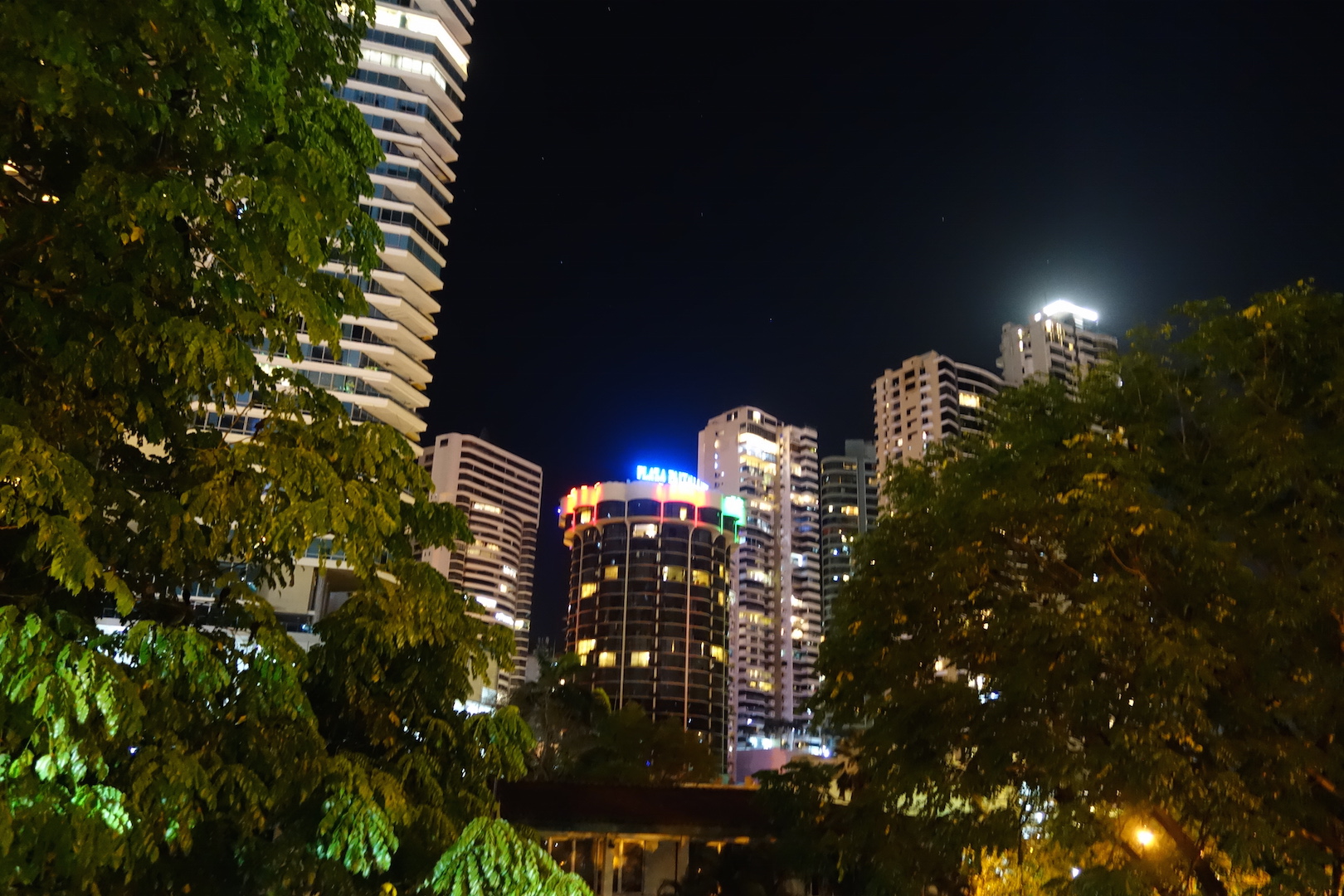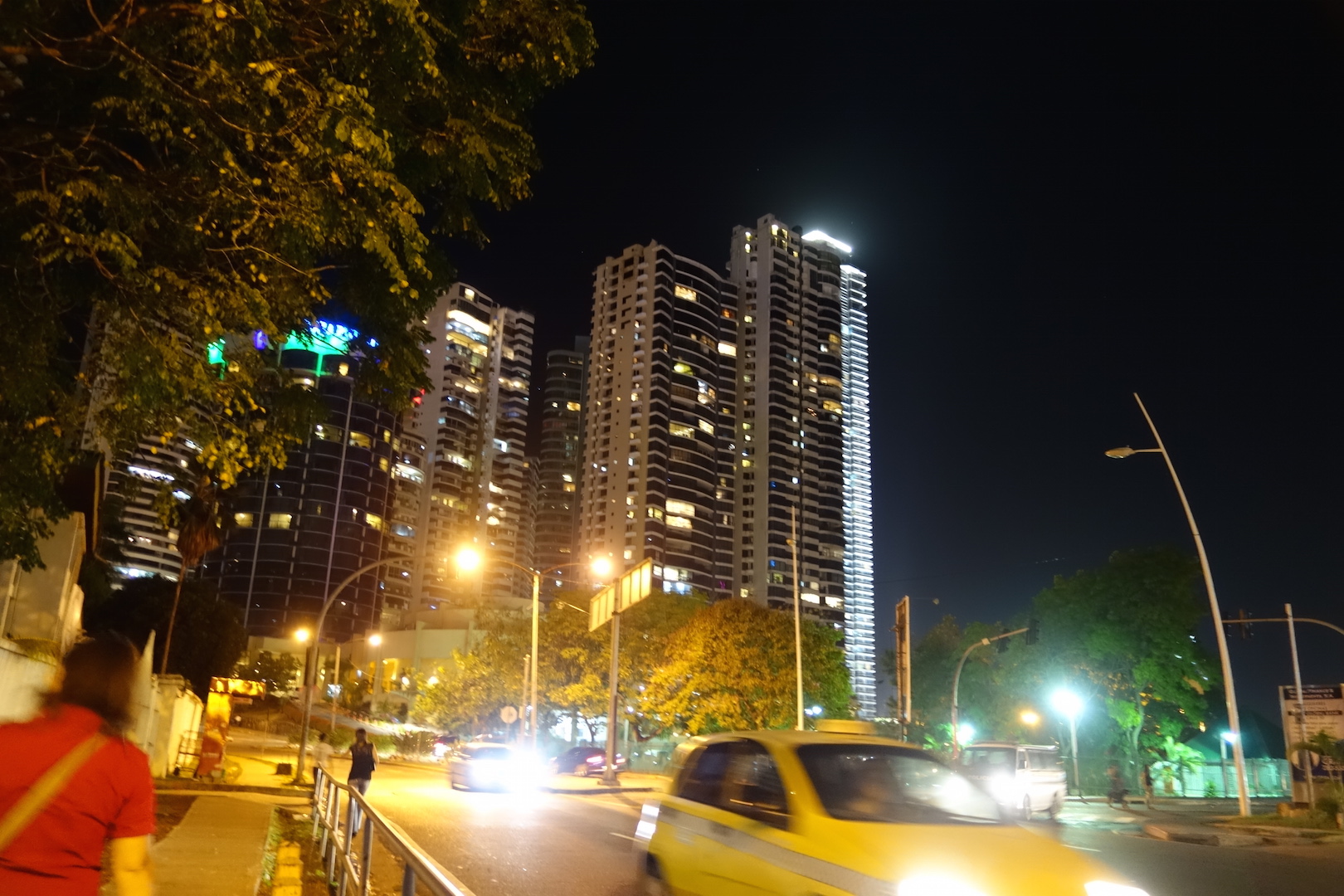 I managed to find a cheap ticket to Medellín, Colombia. Though I missed a cheaper one by not booking the day before.
There is a ferry service that runs over the winter months, but shuts down in April till November.
Why?
No reason given.
It would have been a relatively cheap 18 hour crossing to Cartagena. A good starting point in the north of Colombia.
However, not this time.
The alternative was to fly to Cartagena and COPA airlines were charging ridiculous fees to get there. Over $700 for a 2 hour flight.
Another equally expensive option would be a 5 day booze cruise boat journey through the islands then on to Cartagena.
Any company that recommends you take your own alcohol, in case you get bored is charging too much and offering poor value for money
And anyone that needs to be drunk to pass through amazing Caribbean scenery needs to put their life into perspective.
Though the scenery and journey would probably have been good for me, I am not entirely sure I would have enjoyed the company?
50/50 I think. Like anything I guess.
I would still prefer to go overland, and there is plenty of information of how to do this, both legitimately and not so.
Regardless, both are difficult journeys and carry risks of being at the least being turned back by the police or military or worse, running into one of the armed drug gangs that are said to roam the region.
And I haven't even mentioned the swamps, animals and the indigenous peoples that live in this region.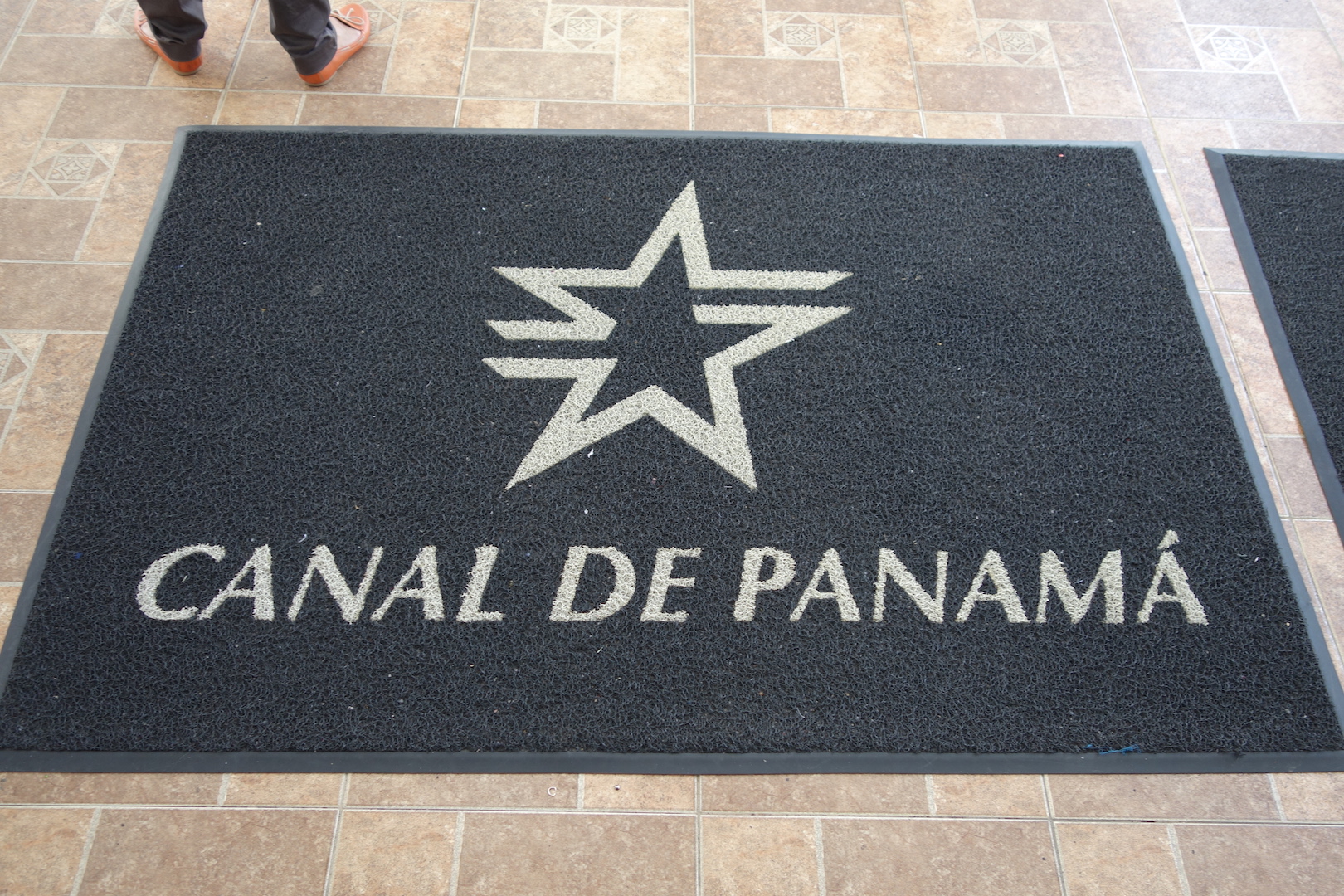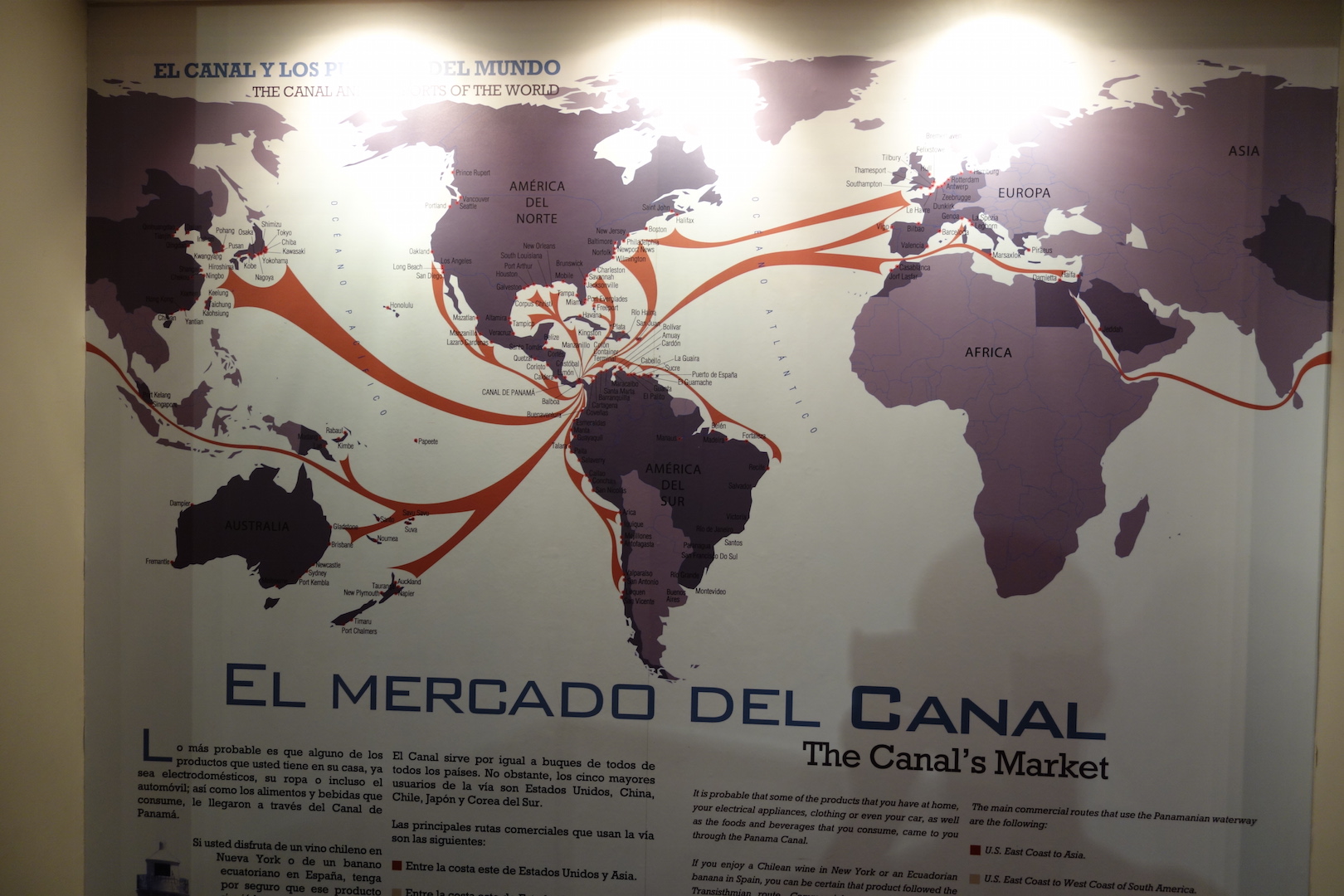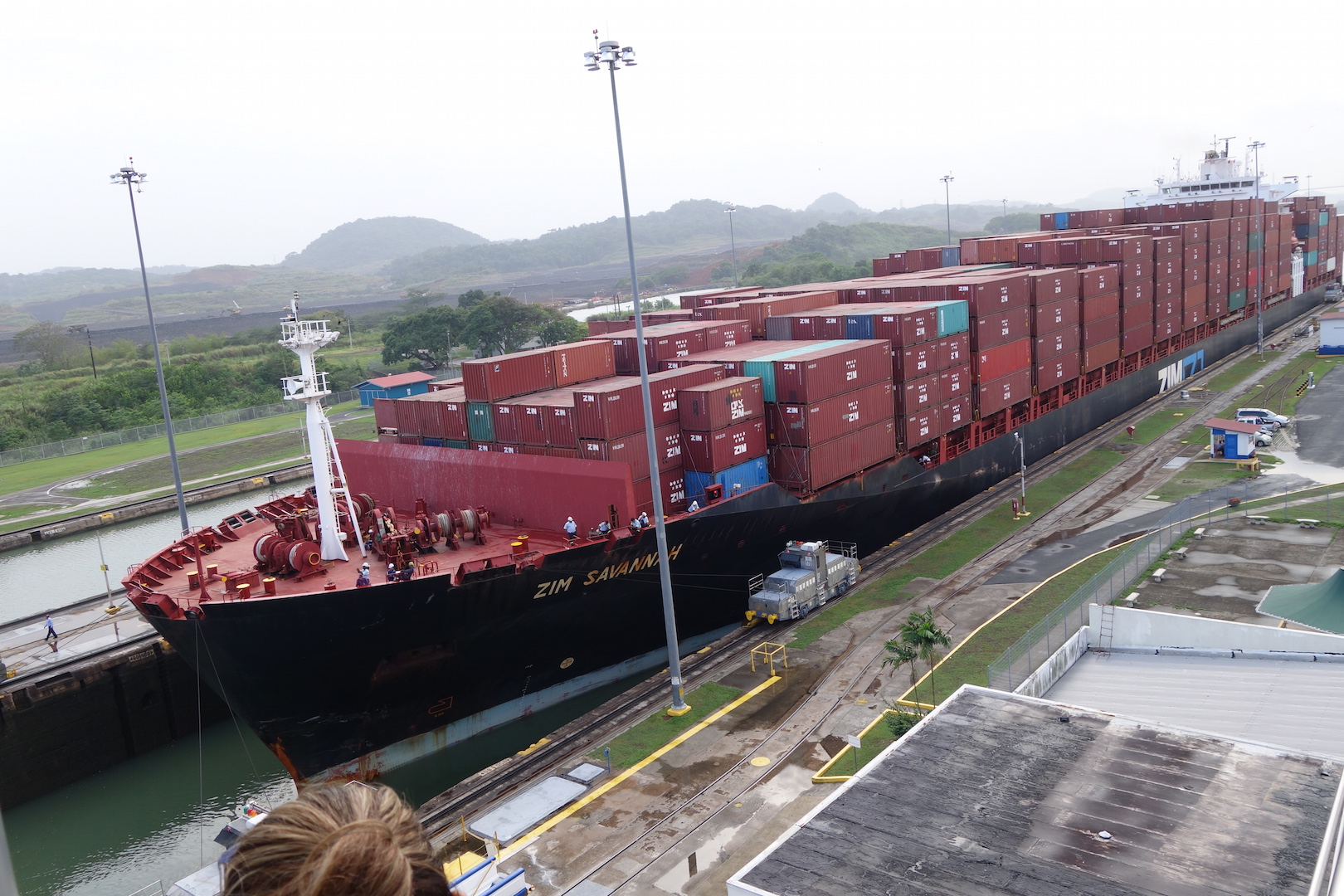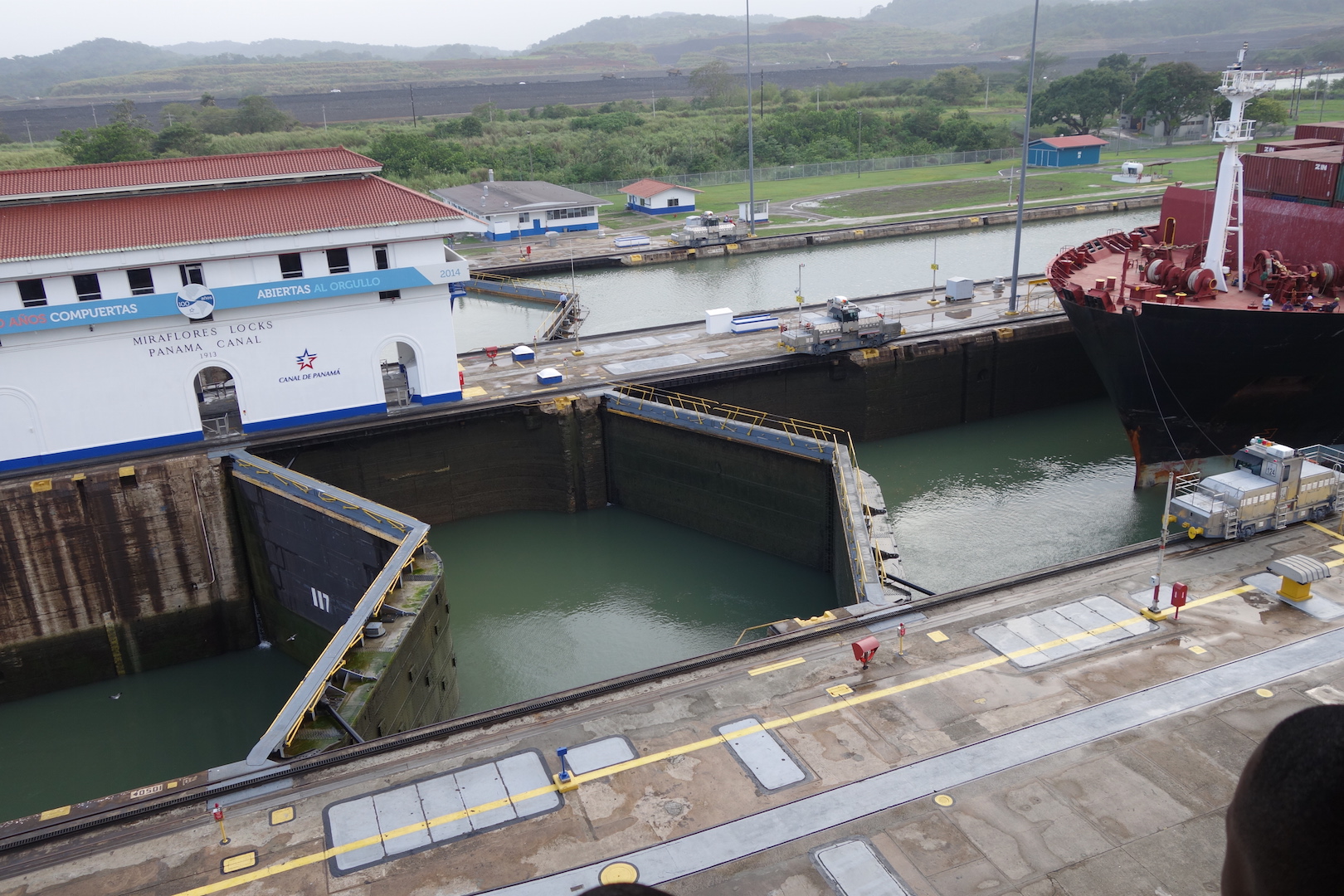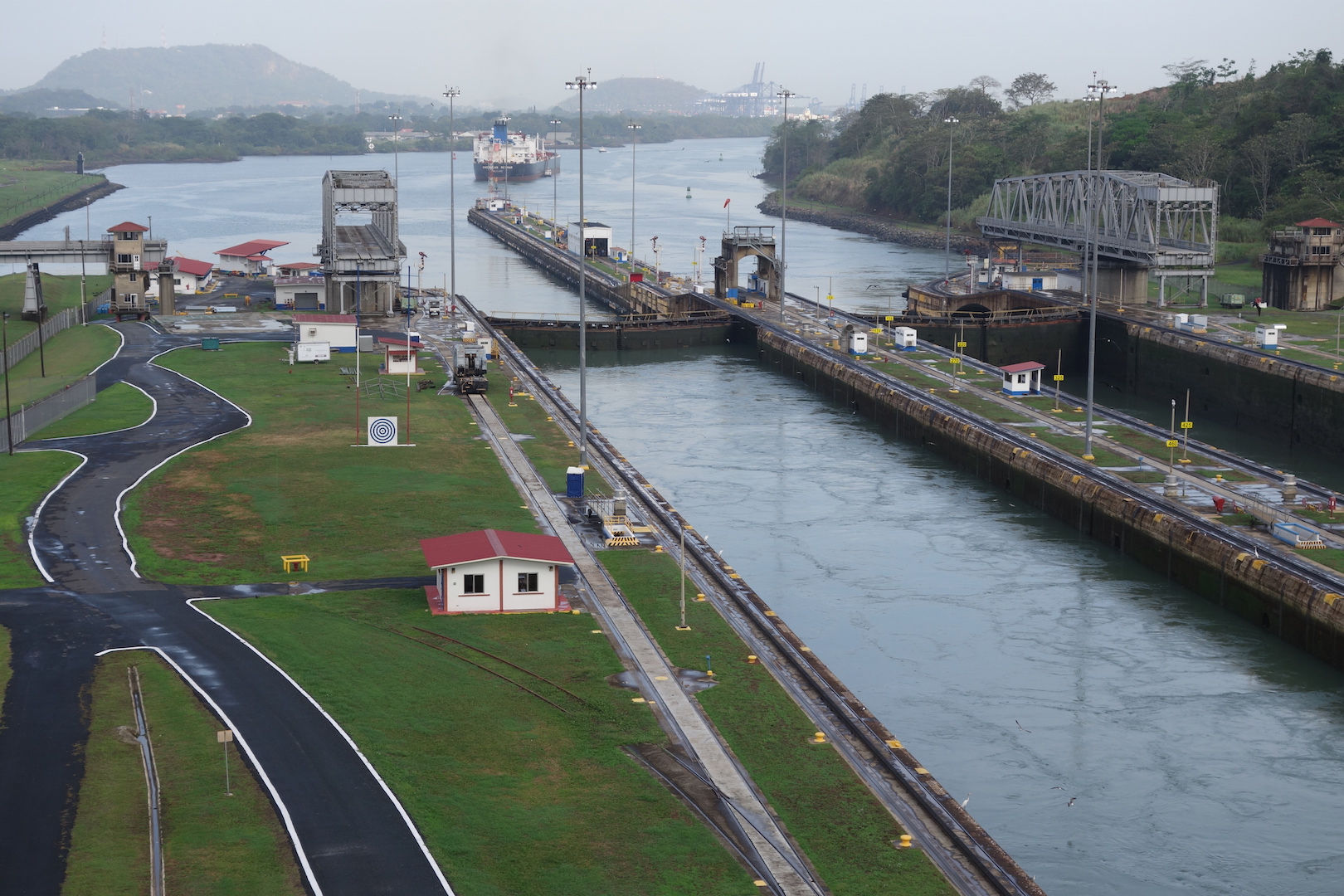 The Darian Gap is notoriously difficult to cross for such a short relative distance and the break in the road I suspect will be closed within 20 years.
From a modern engineering point of view, I cant imagine it is much of a challenge.
I suspect it's more political, social or environmental barriers that block the way.
So many people have told me this is an impossible route. But I refuse to believe this.
Unfortunately, this is a project for another adventure.
My road stops here in Panama city.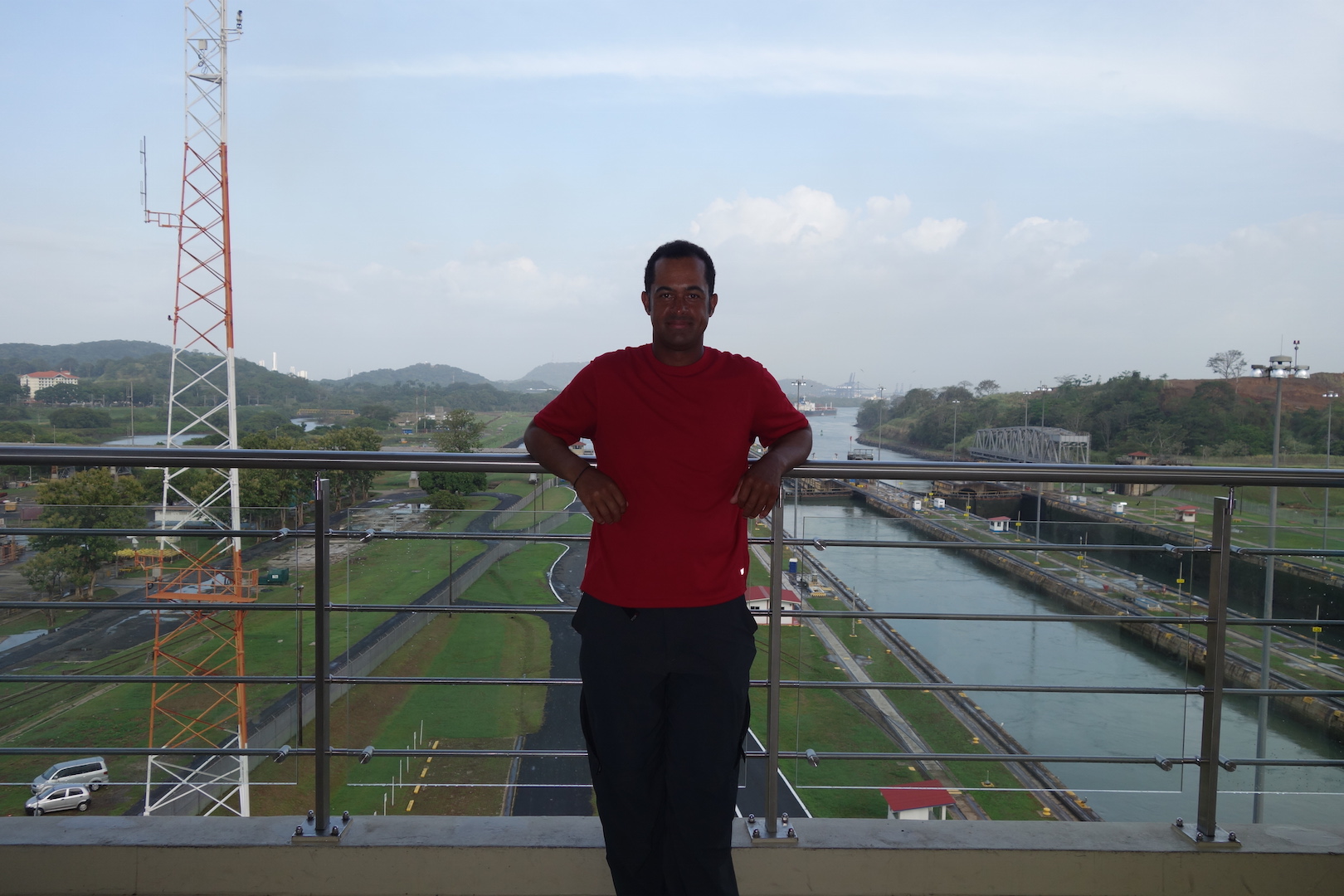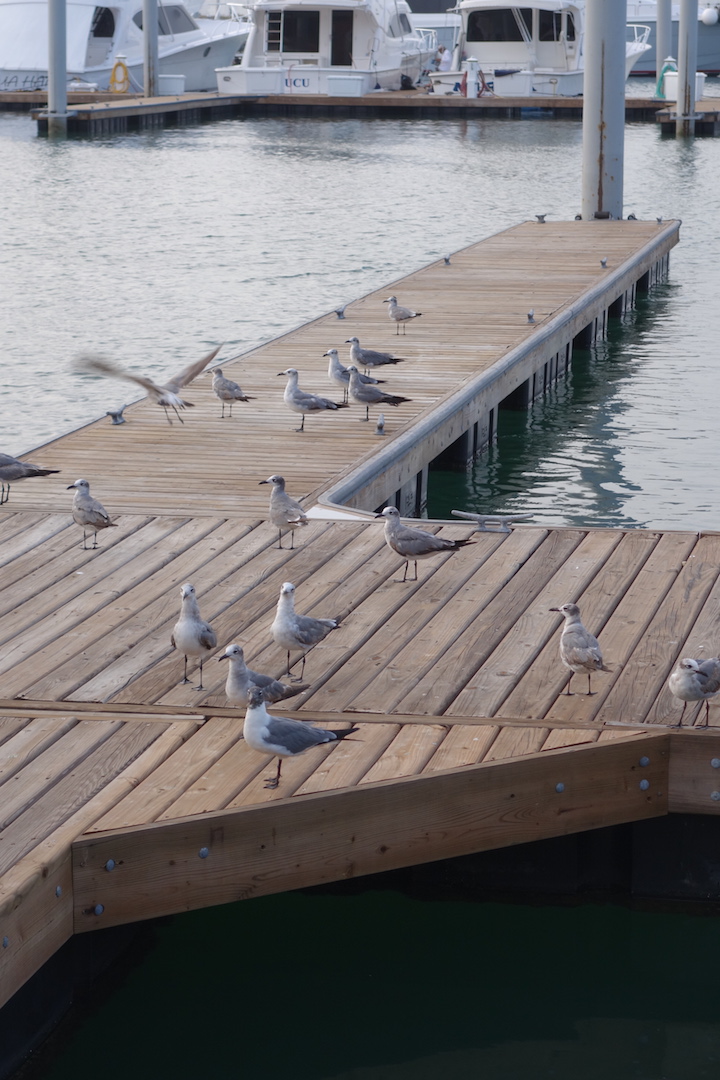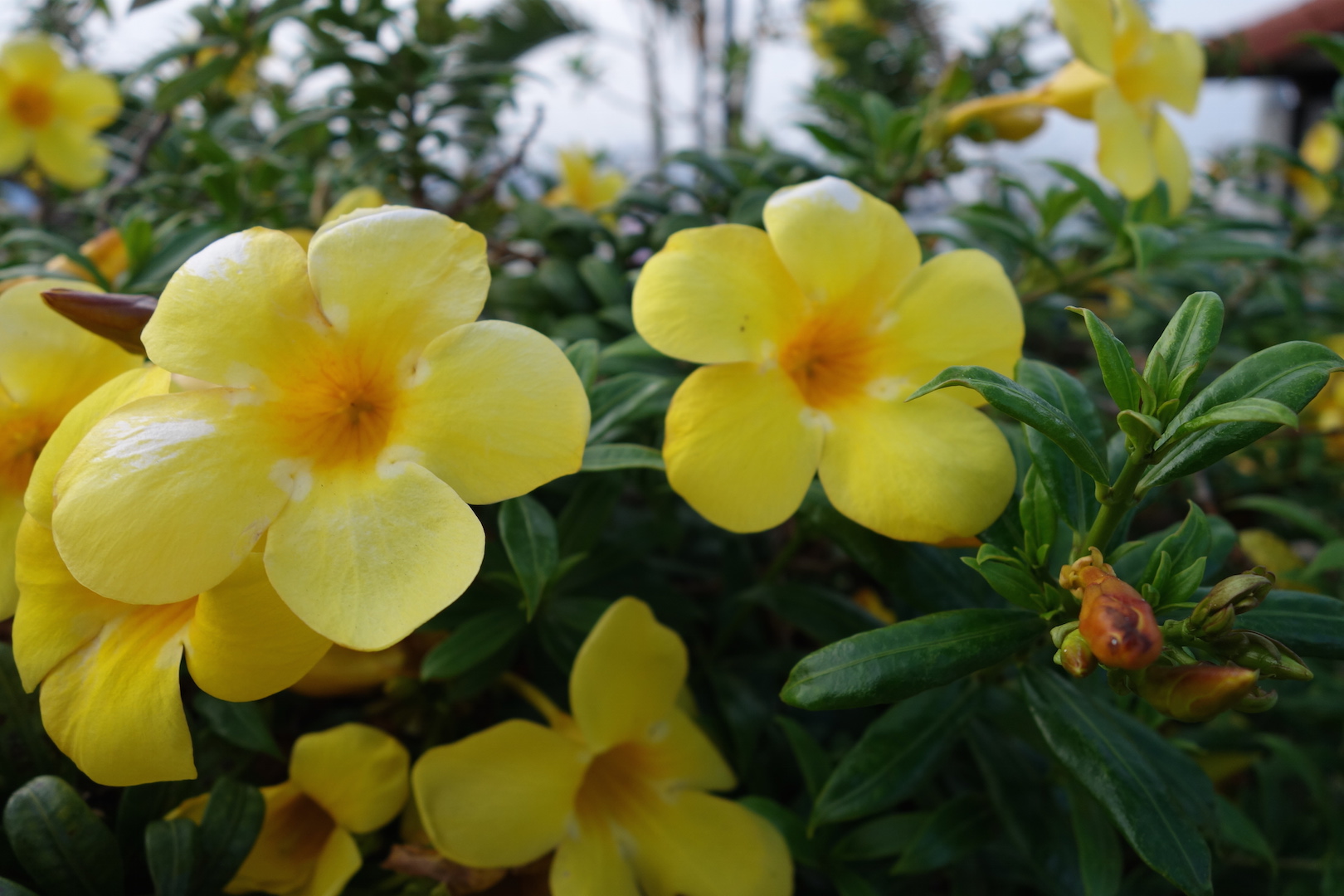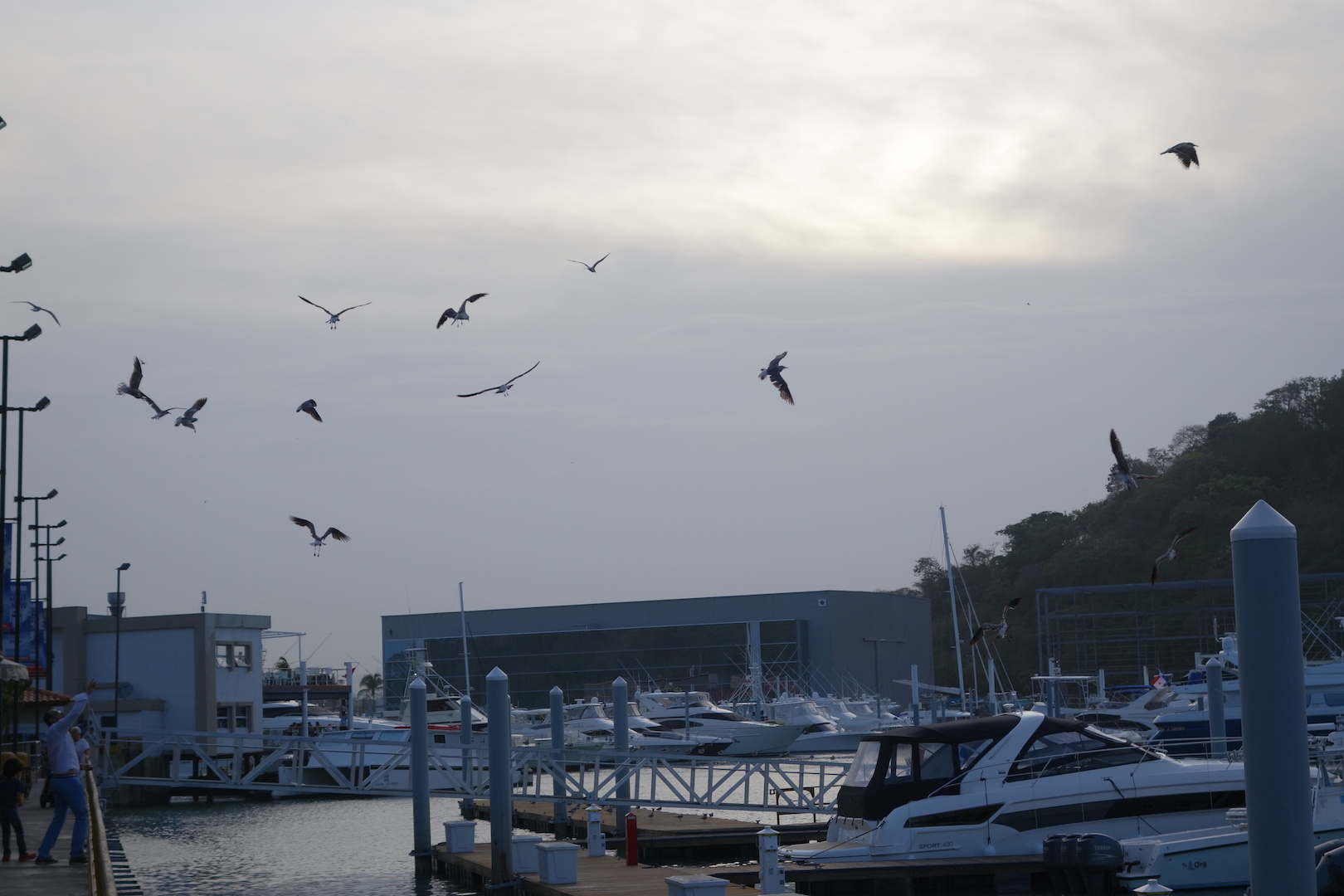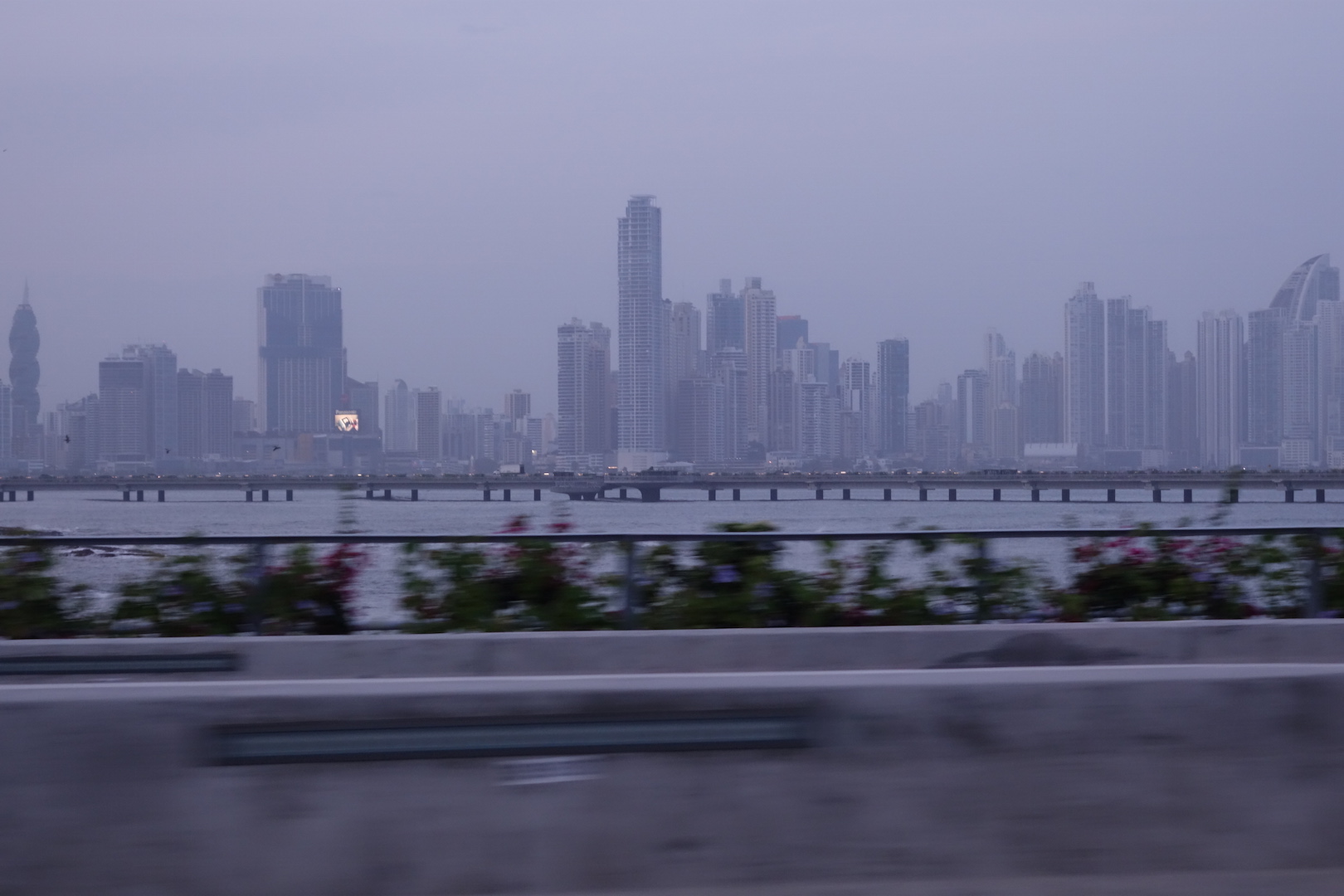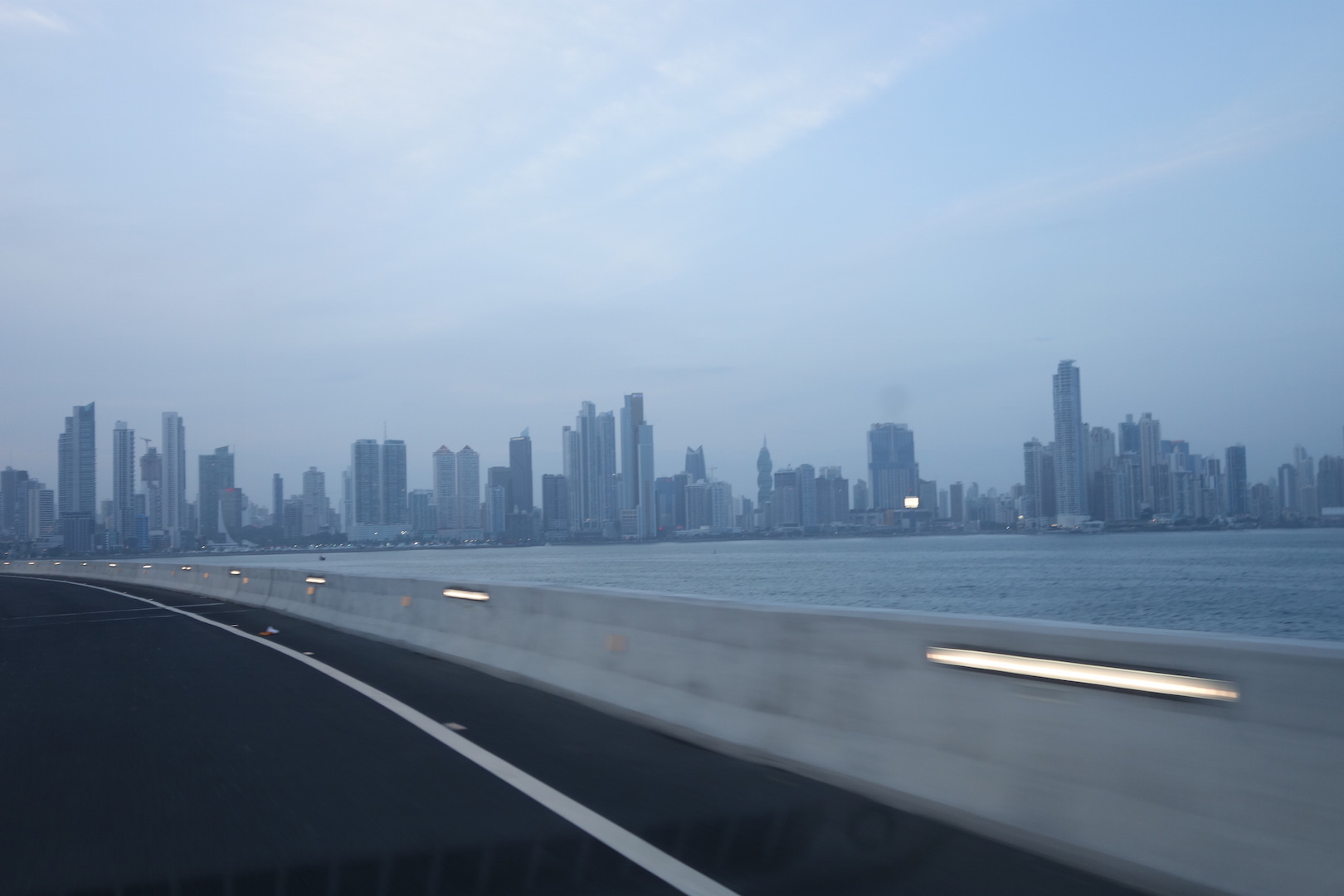 In a few days time, I will fly to Medellin and to new adventures in South America.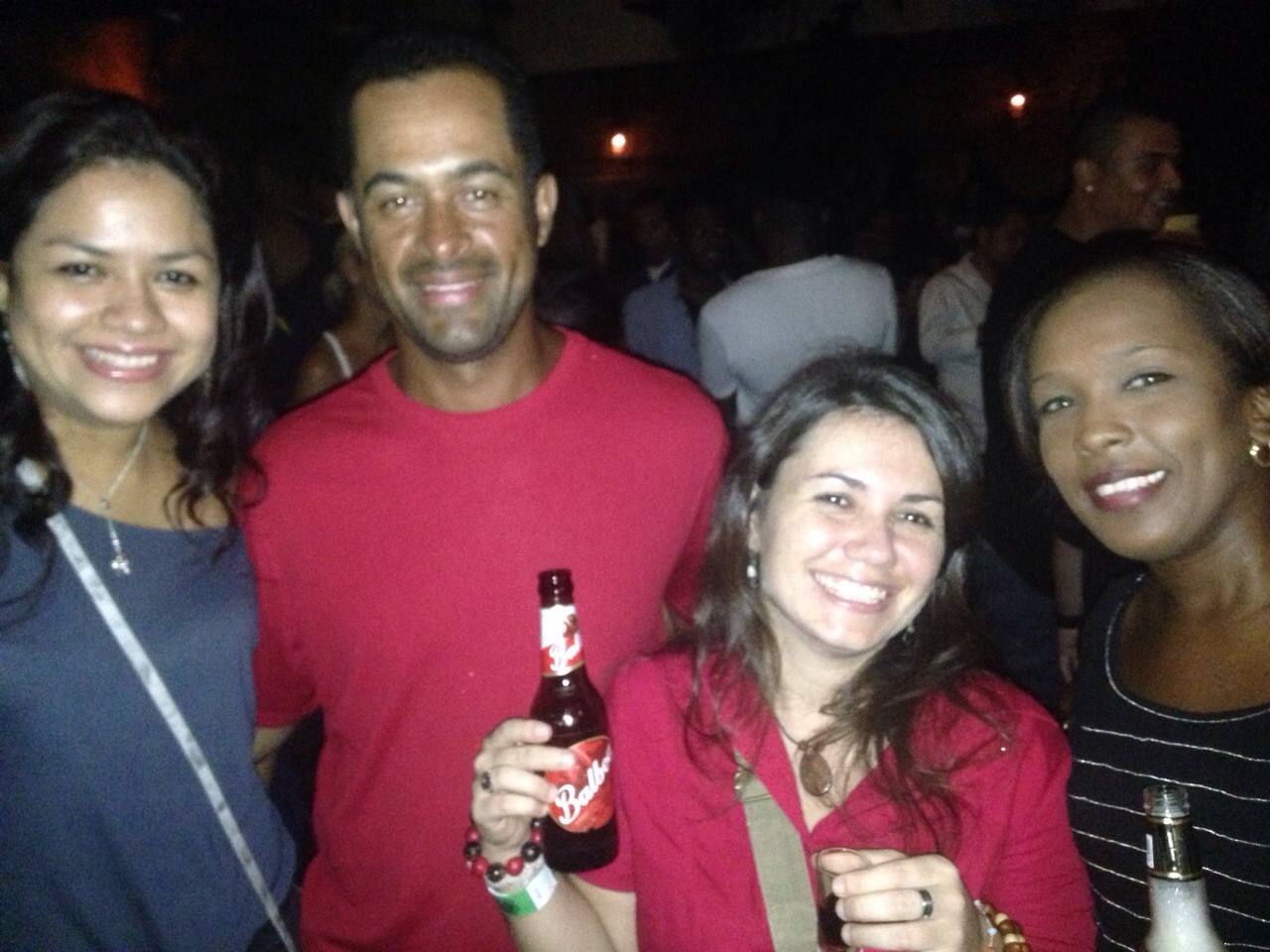 Chevere!