0049: Los Flores De Guatemala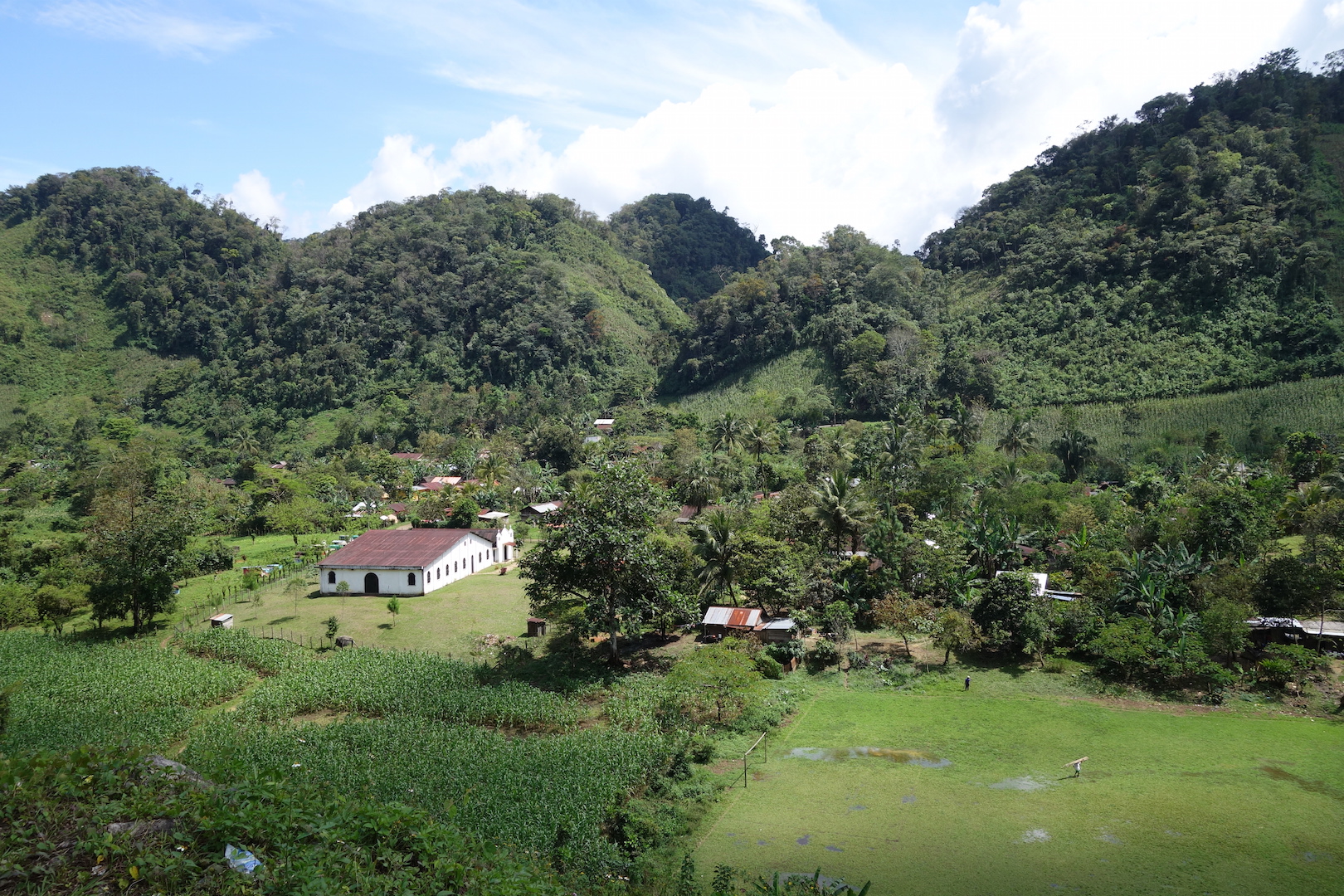 Coffee and meat eating Horses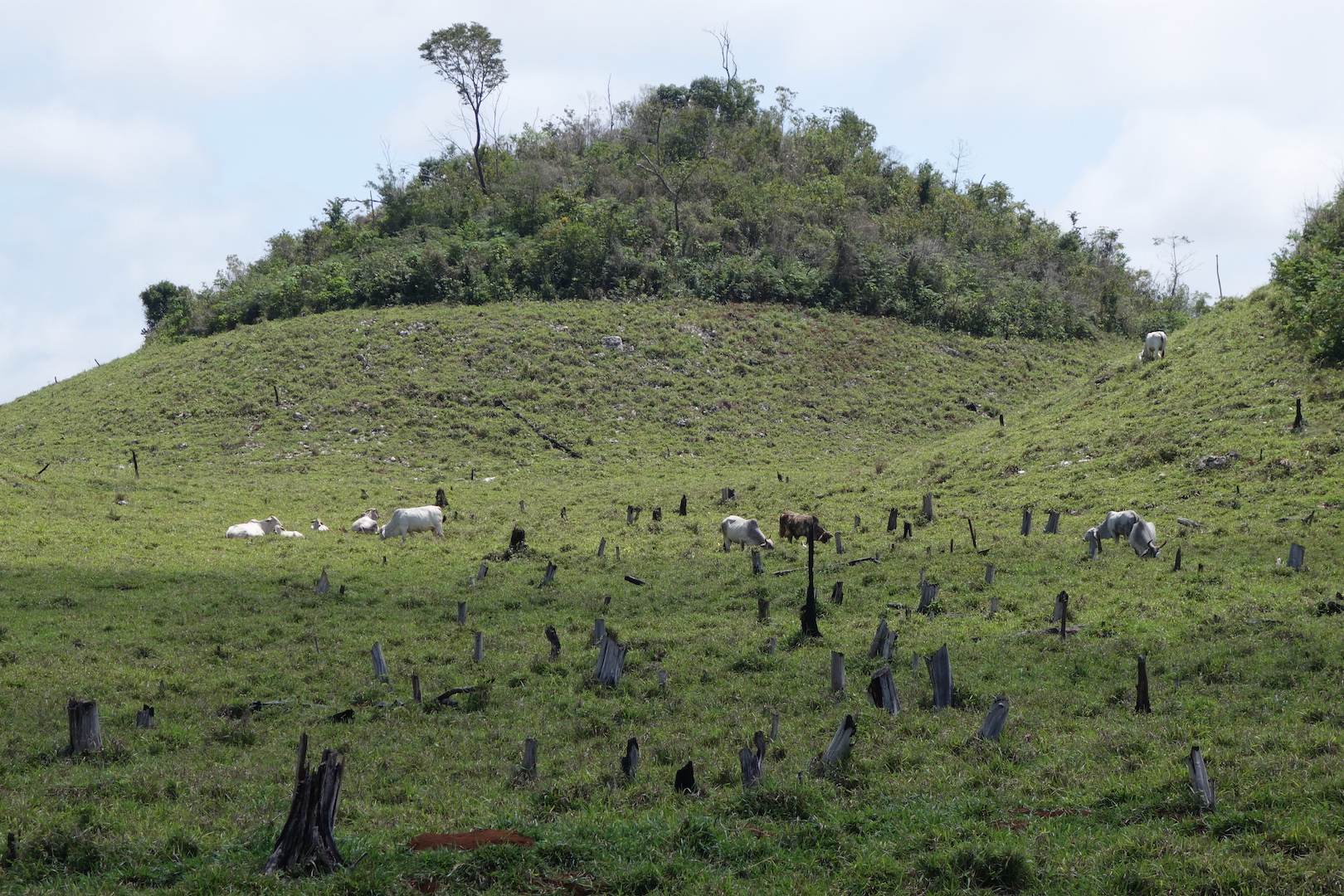 Skinny cows laze in the shade on ravaged hillsides drinking black dirty water and picking at leaves trying to escape death and survive another day.
While skinny cows laze in the shade of tourist cafés drinking black coffee and picking at leaves in a salad bowl trying to escape their skyscraper lifestyles and survive another day.
Both look miserable.
One has a choice.
I haven't had many encounters with tourists here. They approach, like everyone does when I am on my bike, but walking alone in a crowd, I am just another brown skinned local, or am I?
I stand out a little. A lot at second glance.
I see a look of questioning on their faces.
The locals do the same. I don't fit in here.
"Are you from /America/Argentina/Brazil/Togo/India/Mexico/France"?
Togo?!really?
The curiosity begins and my origins are questioned.
More so when I open my mouth.
Of course, My Spanish is improving, but isn't great.
I have an accent, but it isn't a specific Spanish one.
"Better than the Gringo's" I'm told.
I don't really have a regional English accent either.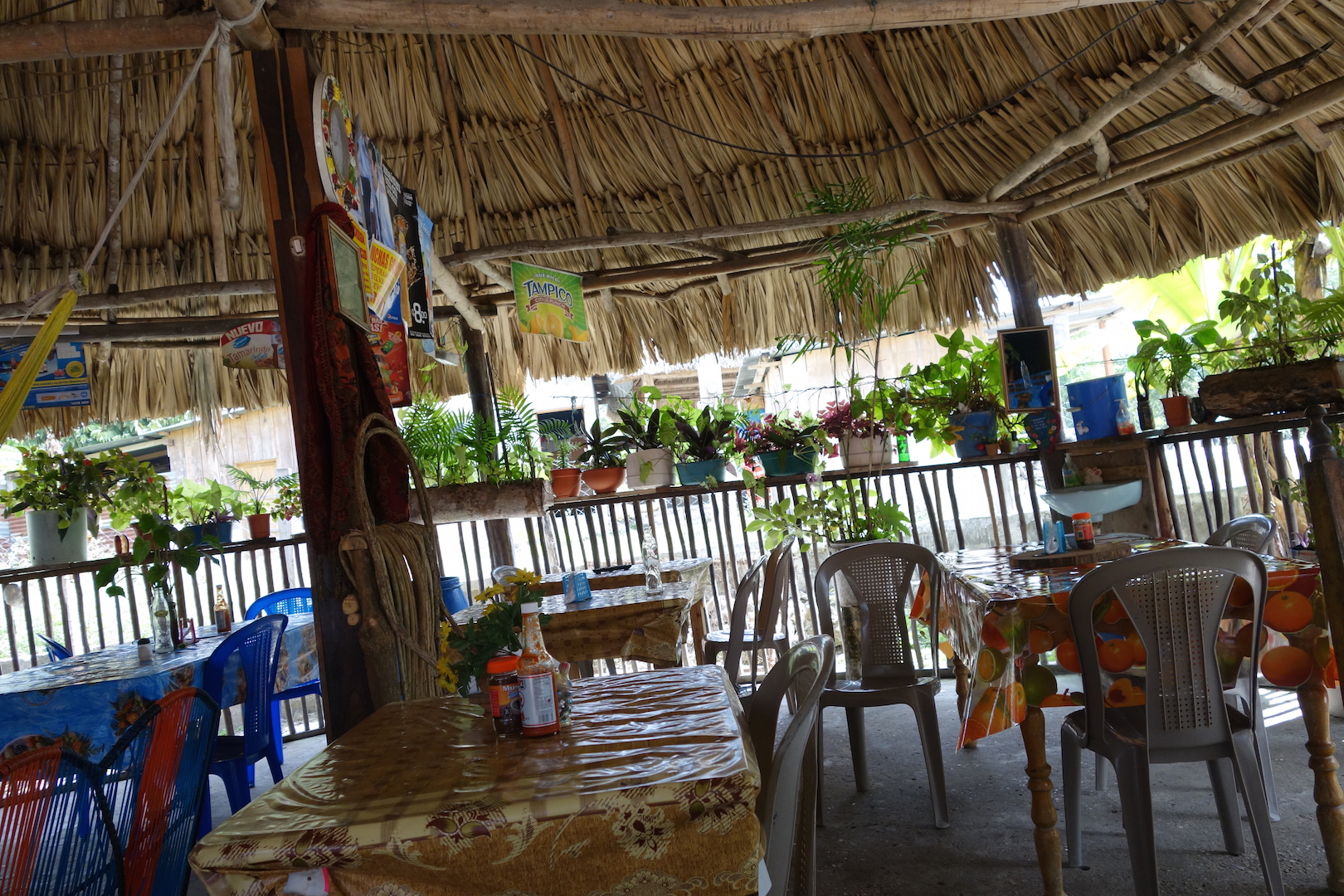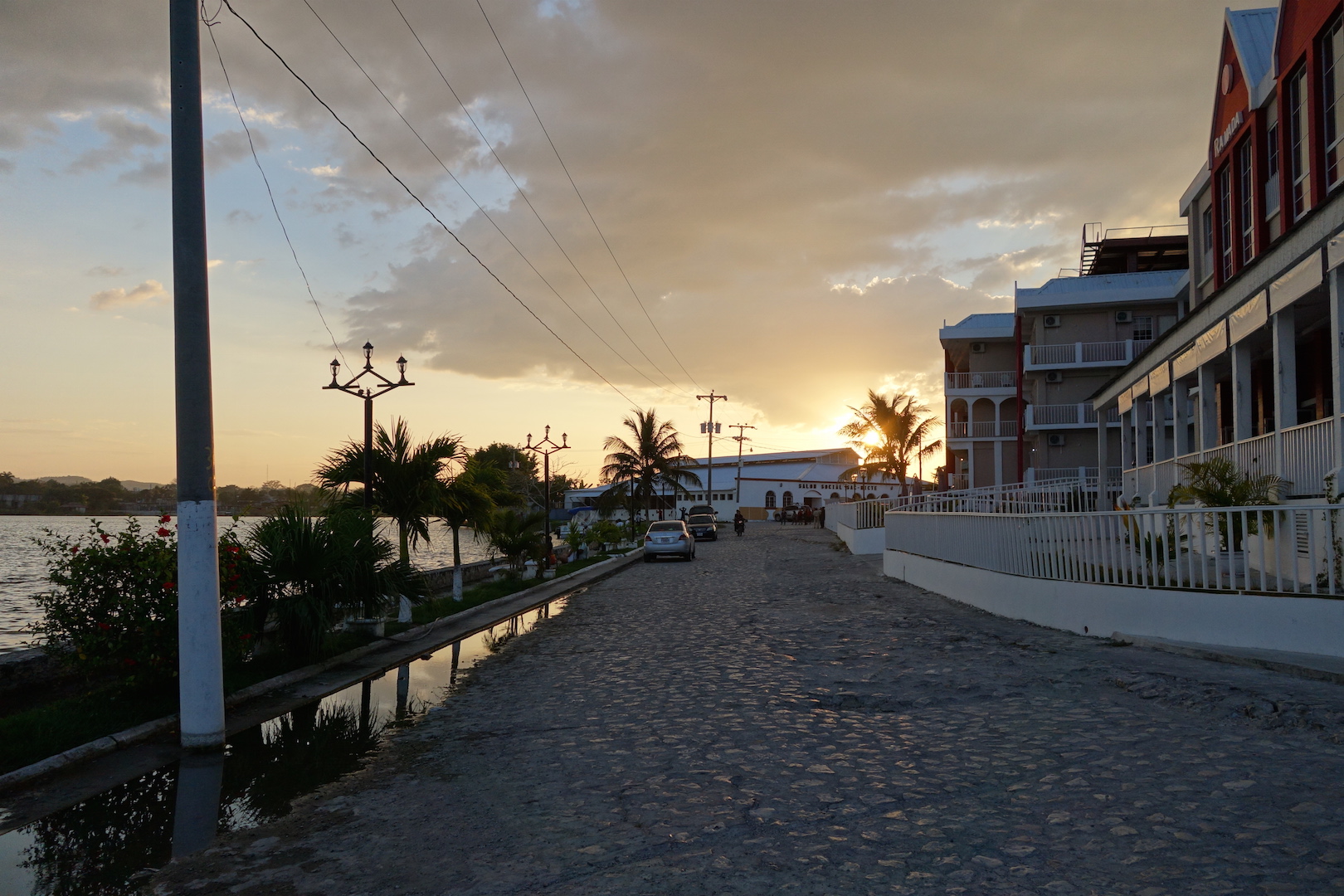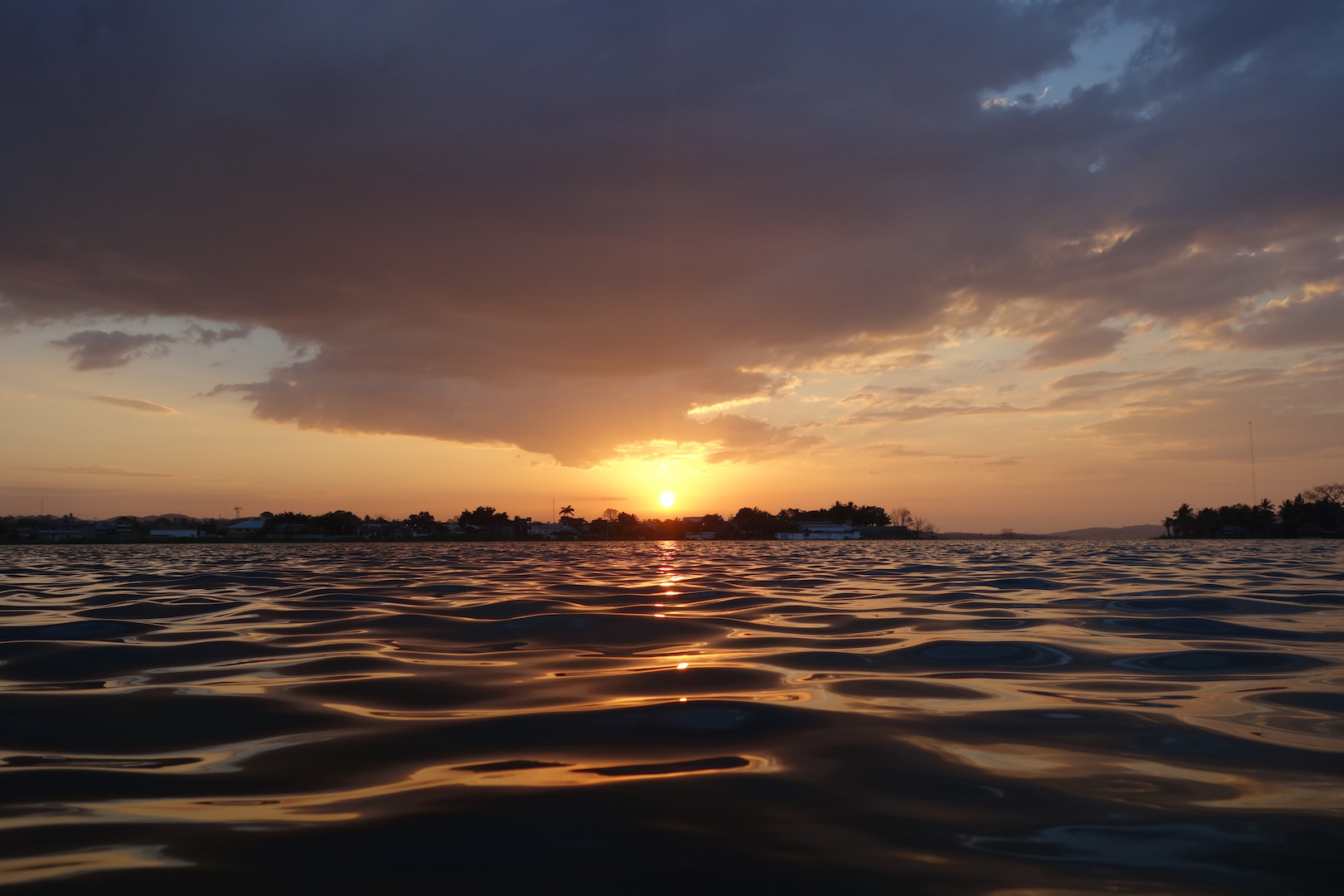 Cycling through Guatemala has been interesting so far.
I rode from the border with Belize to Flores.
A lake island town in the north of Guatemala.
Peten-Itza is its ancient name.
Home of the Itza, the water priests who abandoned Chichen-Itza, their capital in the Yucatan north.
After the Spanish began their conquest of the Yucatan in 1546, the Mayan people began to move and escape the conversions, slaughters, disease and assimilation the conquistadors brought with them.
Some moved inland to a place on the great lake Peten.
Here on this isolated island they ultimately survived 175 years before the Spanish managed to cut their way through the thick Jungle and make contact.
In 1618 Franciscan missionaries, Bartolome de Fuensalida and Juan de Orbita, travelled from Merida to convert the Itza to Christianity.
They arrived in Tayasal on the edge of the lake. Here they were shown a Stone horse called Tzimin Chac - the Thunder horse.
Some time before in 1541, Hernan Cortes had passed through Tayasal and left behind a lame horse for the people to look after.
He said he would return soon for it.
The Itza had never seen a horse before, and did not know how to treat it.
They fed it like their Gods.
A diet of meat and birds, flowers and other things.
Of course, the horse died and the Itza were terrified of the retribution for killing a god.
They made a stone horse and worshipped it to prove they were not responsible for its death.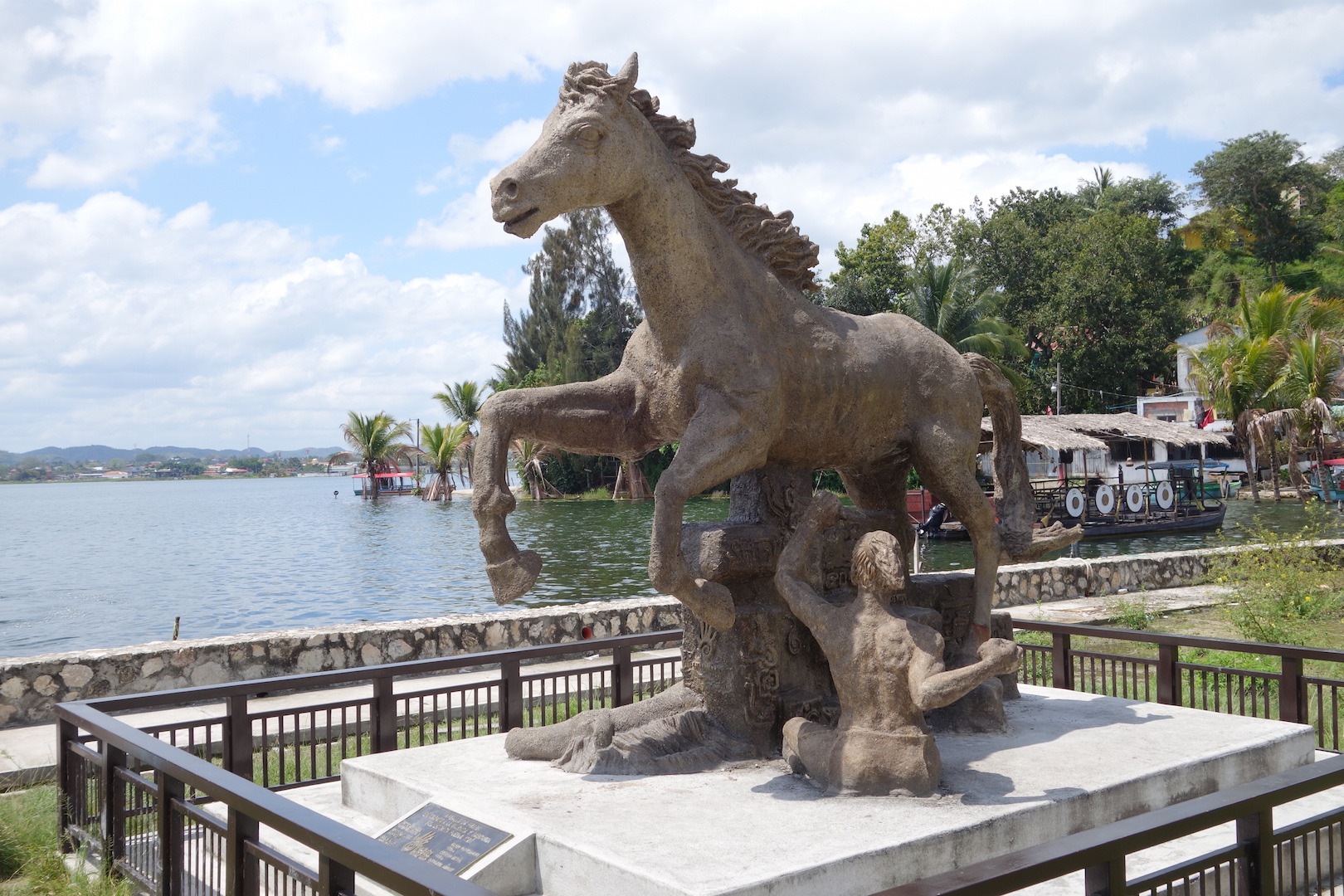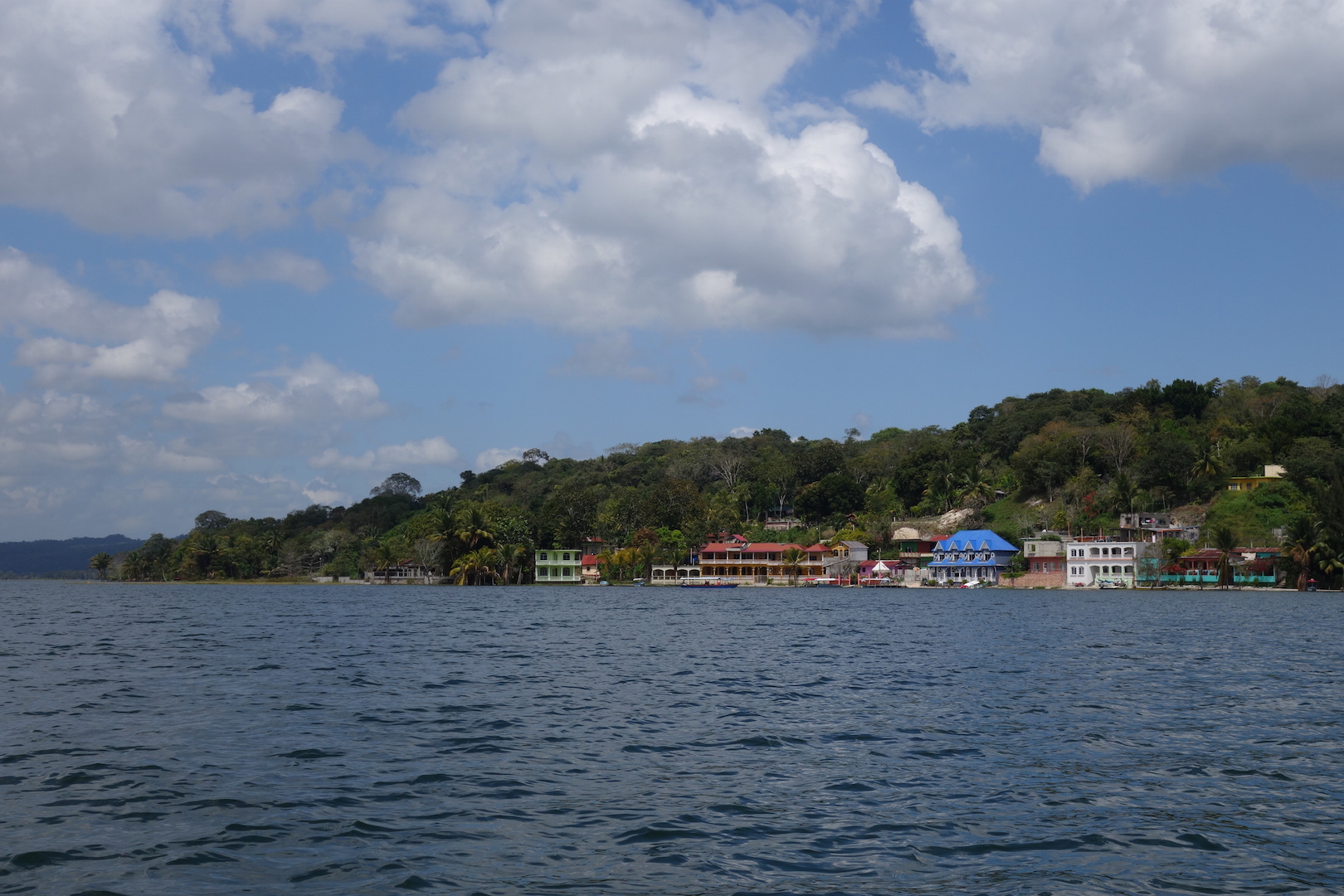 On the arrival of the Monks, the Itza explained.
In anger one of the fathers destroyed this false idol and began to convert the people to Christianity.
The pieces were thrown into the lake where they lay lost and buried in the mud.
The story became legend and a monument has now been erected on the site of the original.
It is said that when the water in the lake drops below level the head of the horse appears from the mud, to remind the peoples of their commitments to their Christian faith.
While I was there the water was very high. The road around the island had been flooded and people feared the water would rise more and begin destroying properties.
I met Victoria here.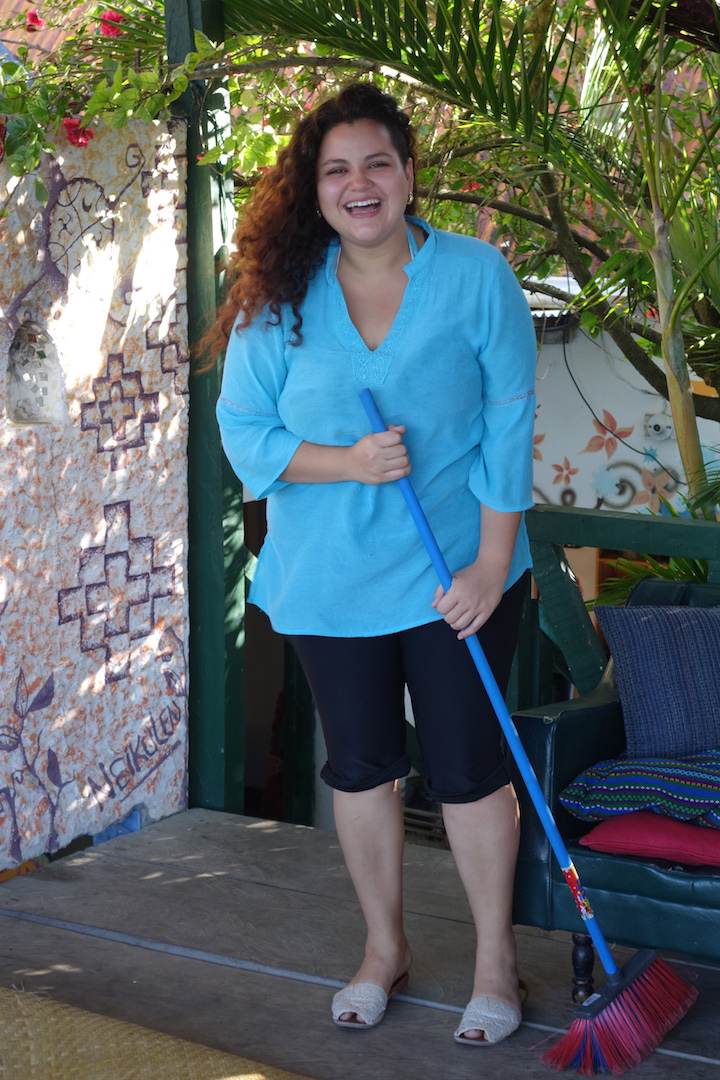 She has a small Spa and Hostel. A family owned business right on the waters edge.
Another 10 cm and it would have flooded the rooms at the back of the house.
She offered to show me some of the sites in the local area and we visited the beach and mirador viewpoint on the mainland, just a short boat ride across the lake.
El Remate, a town on the north side of the lake.
As well as wandering round Flores itself.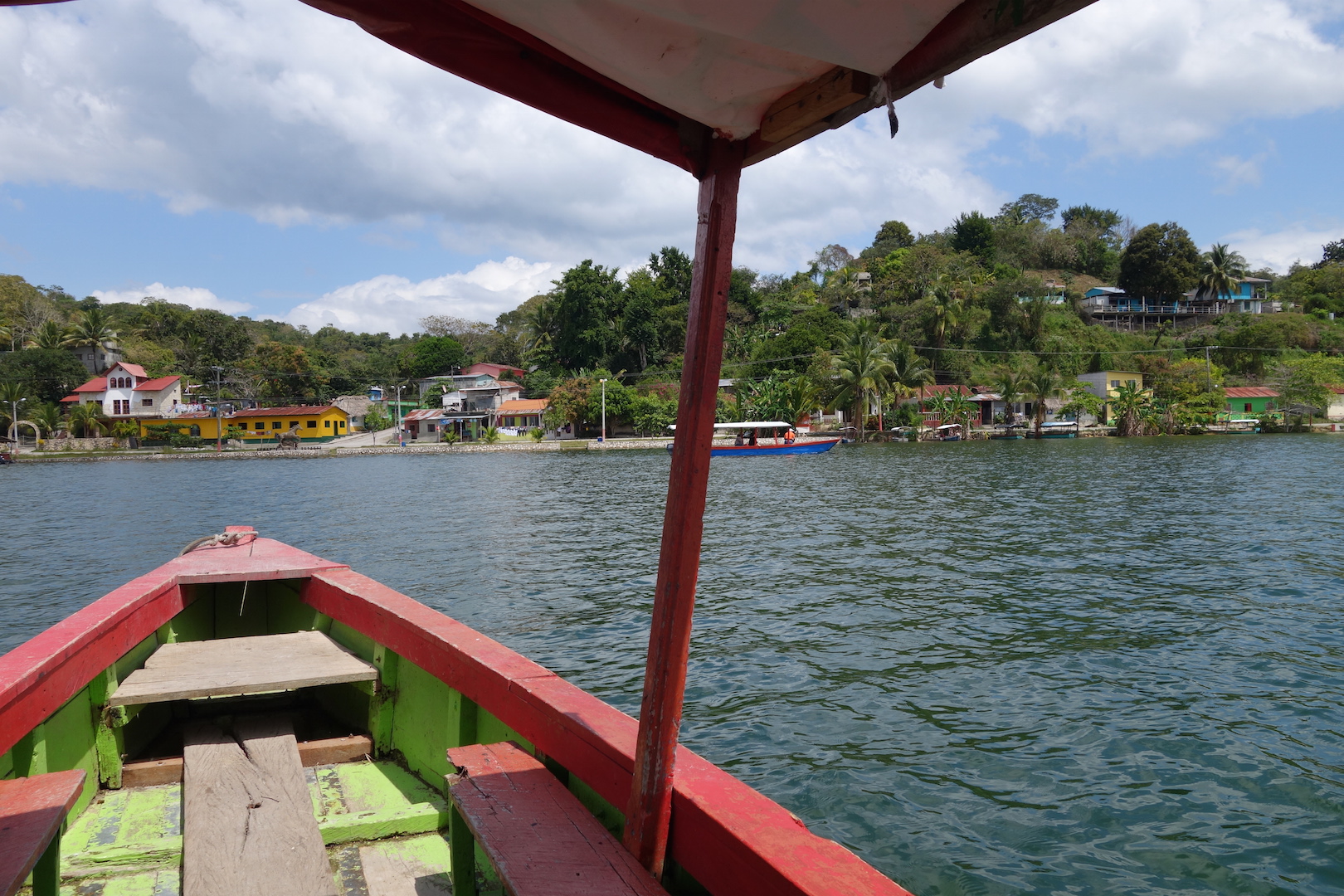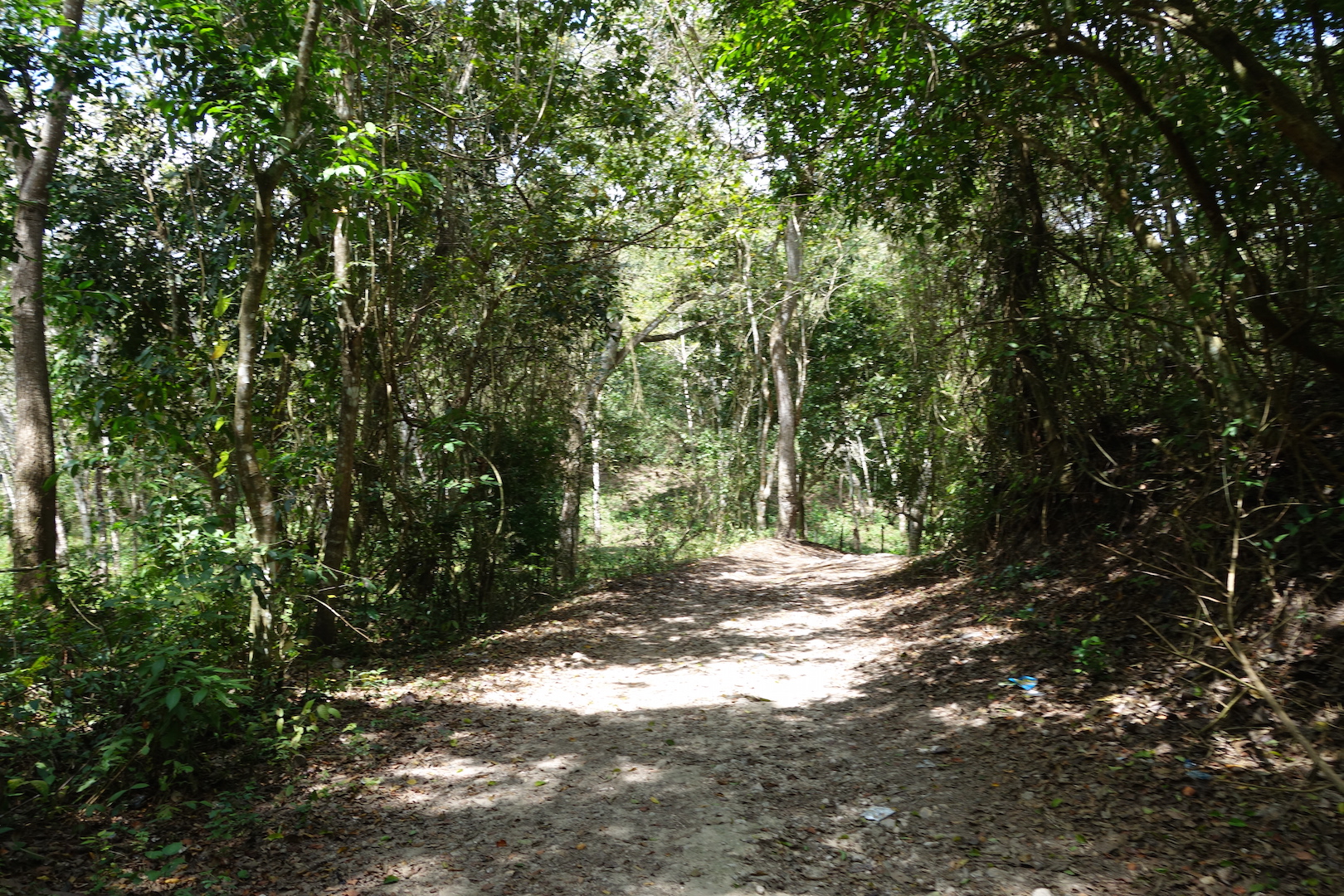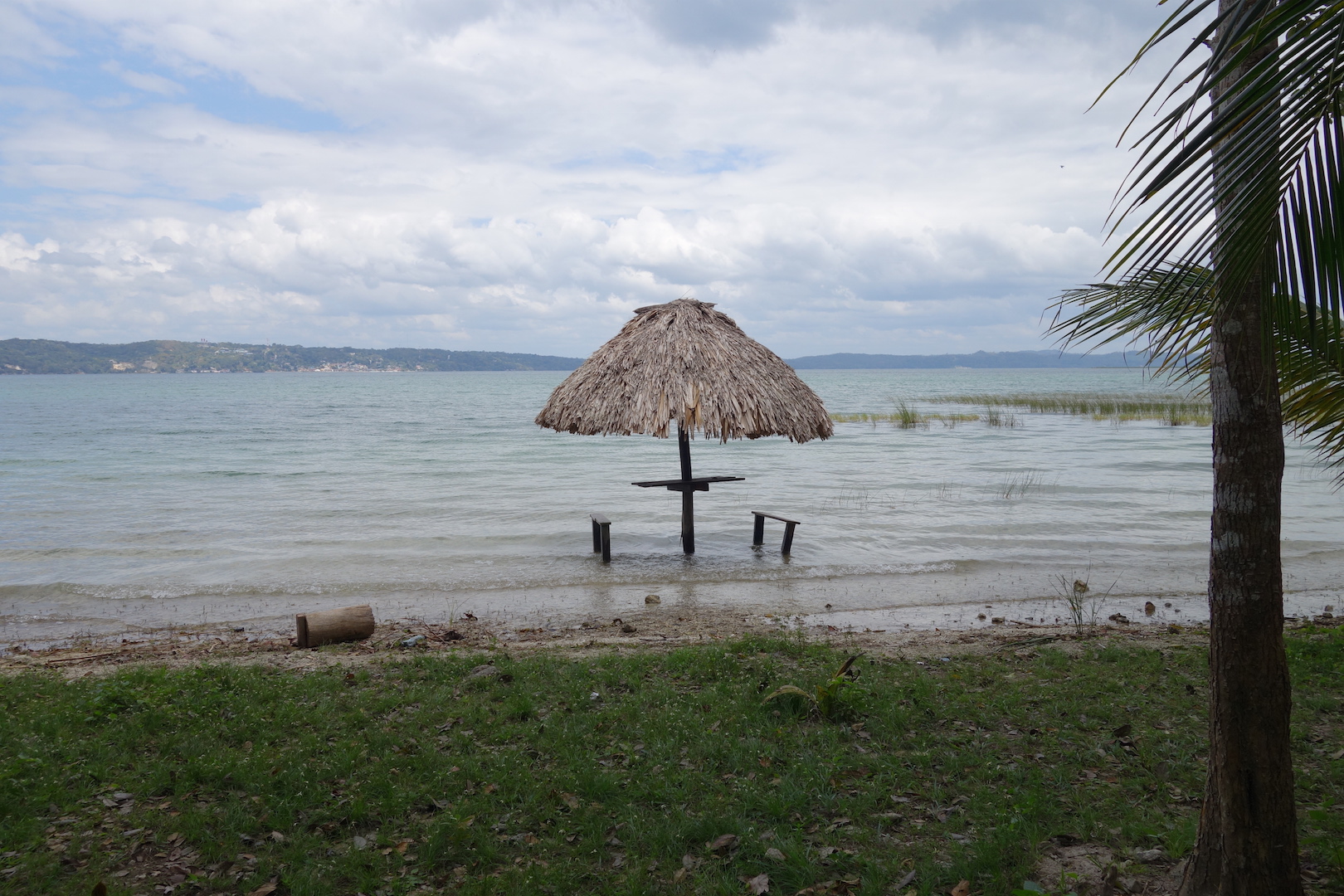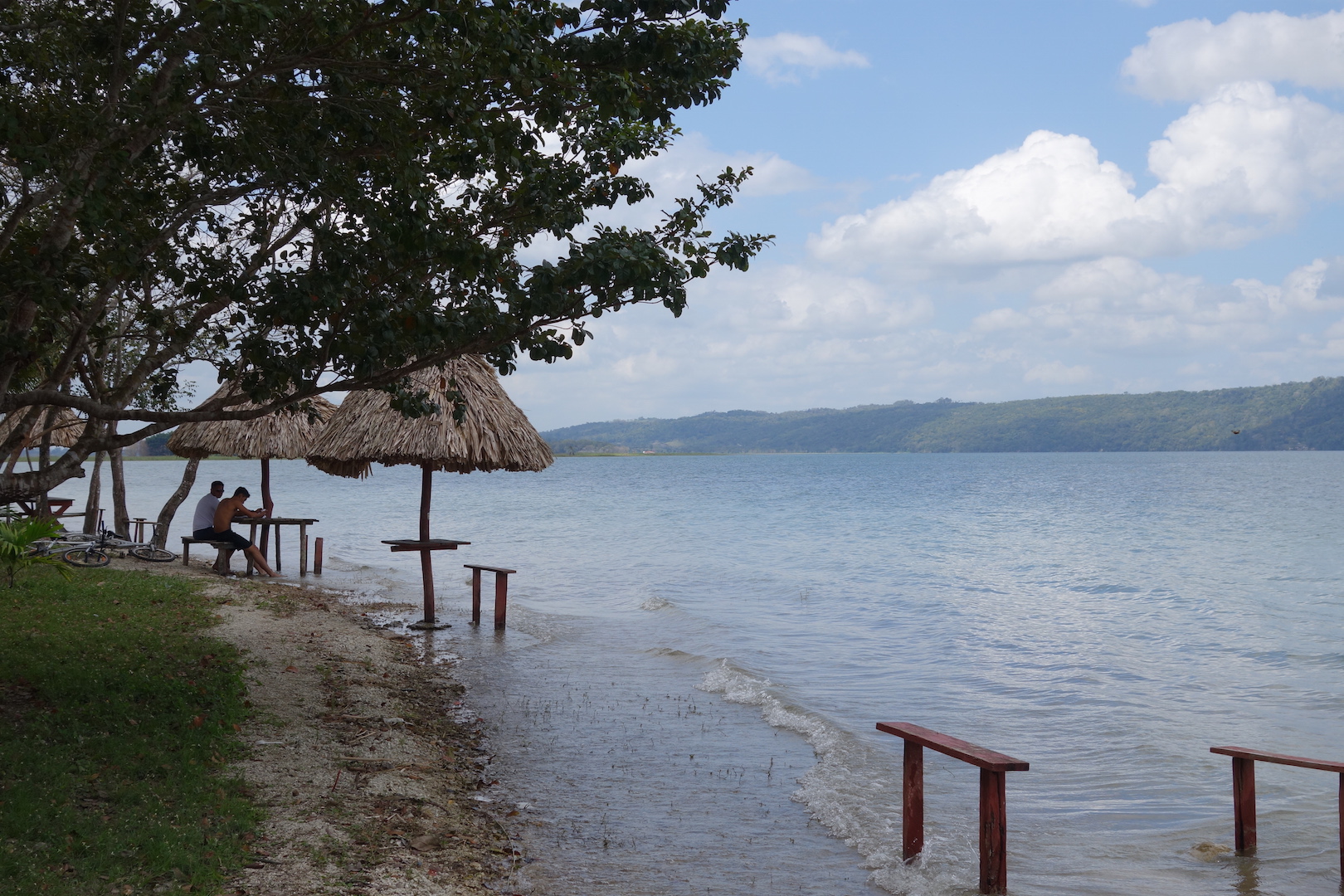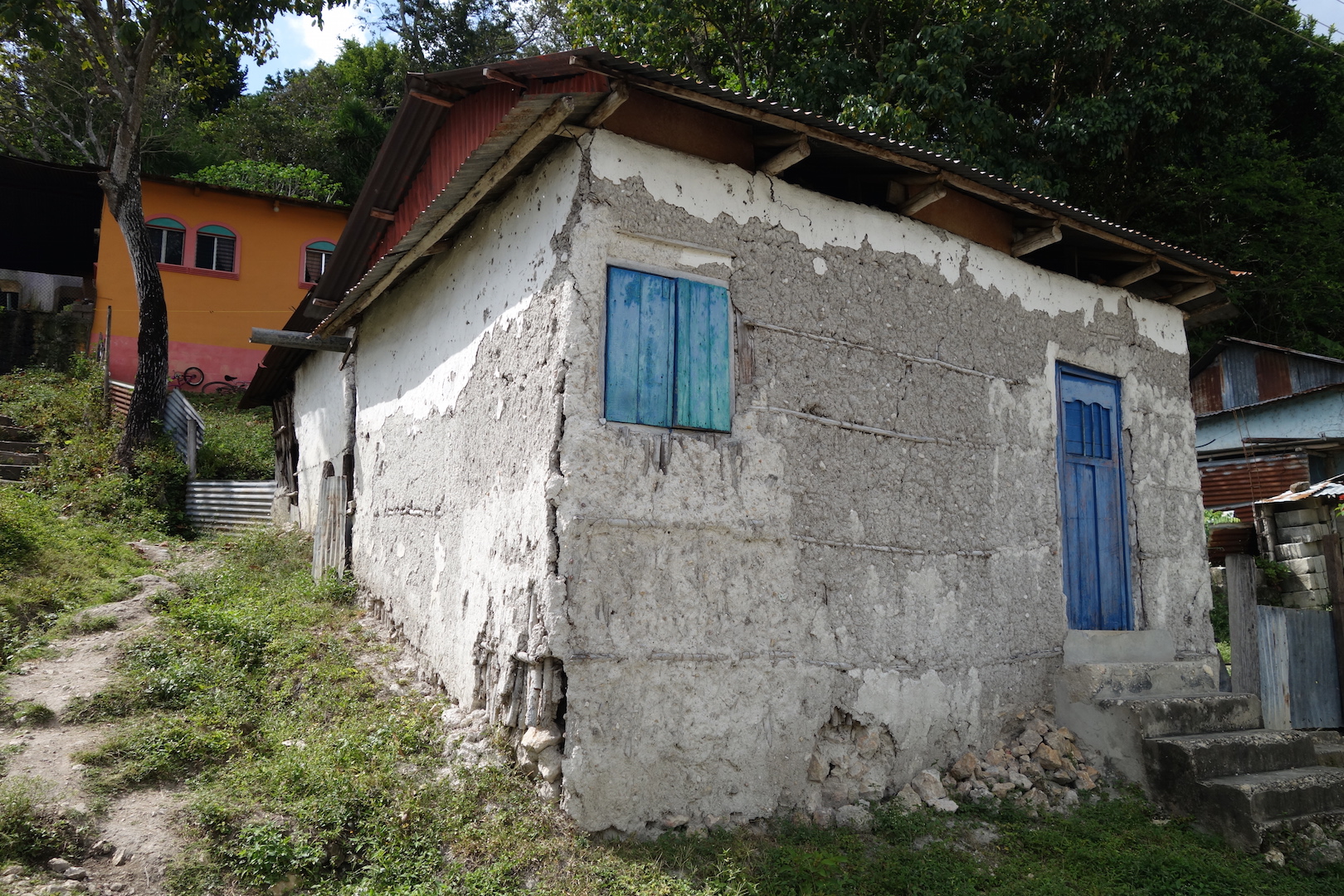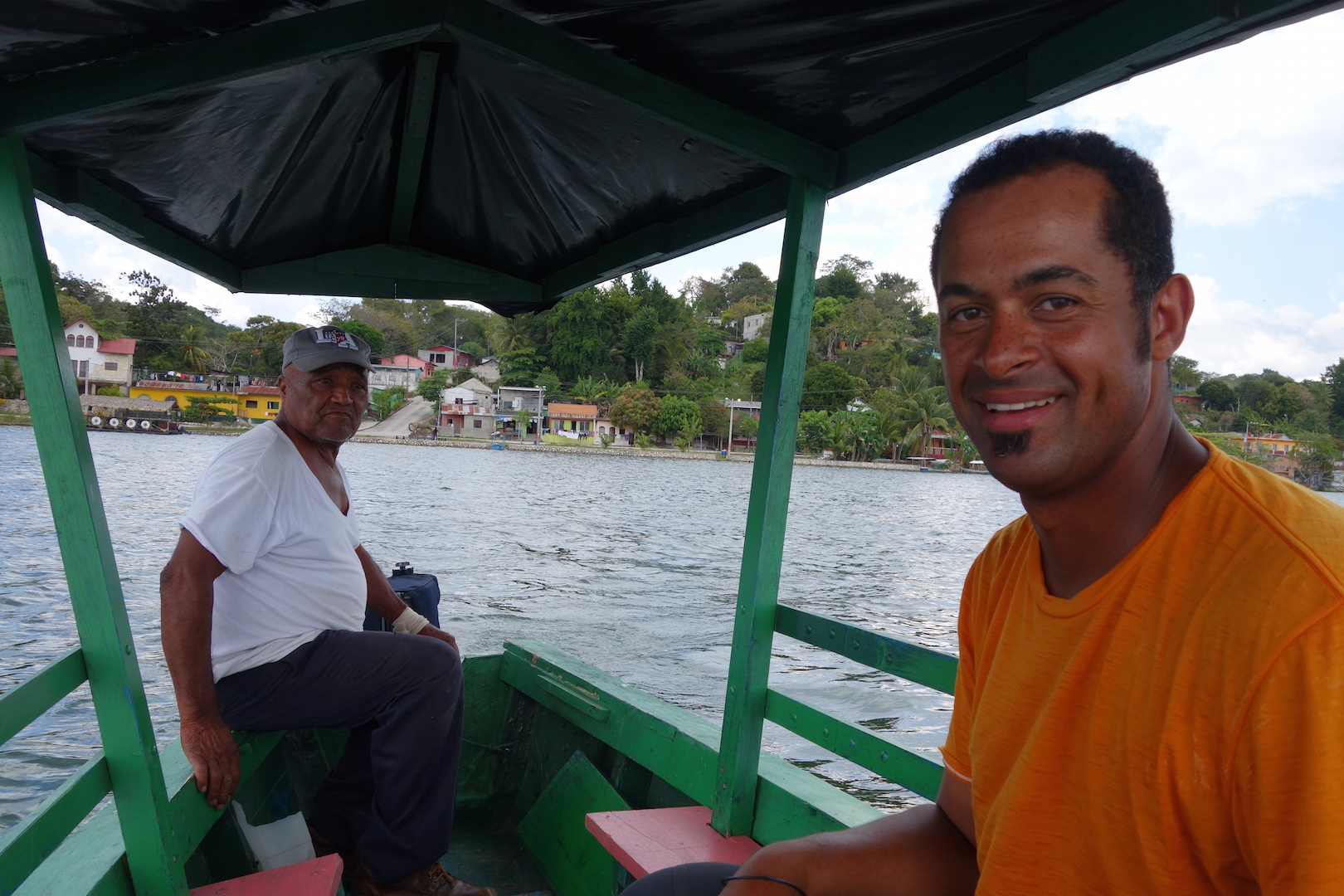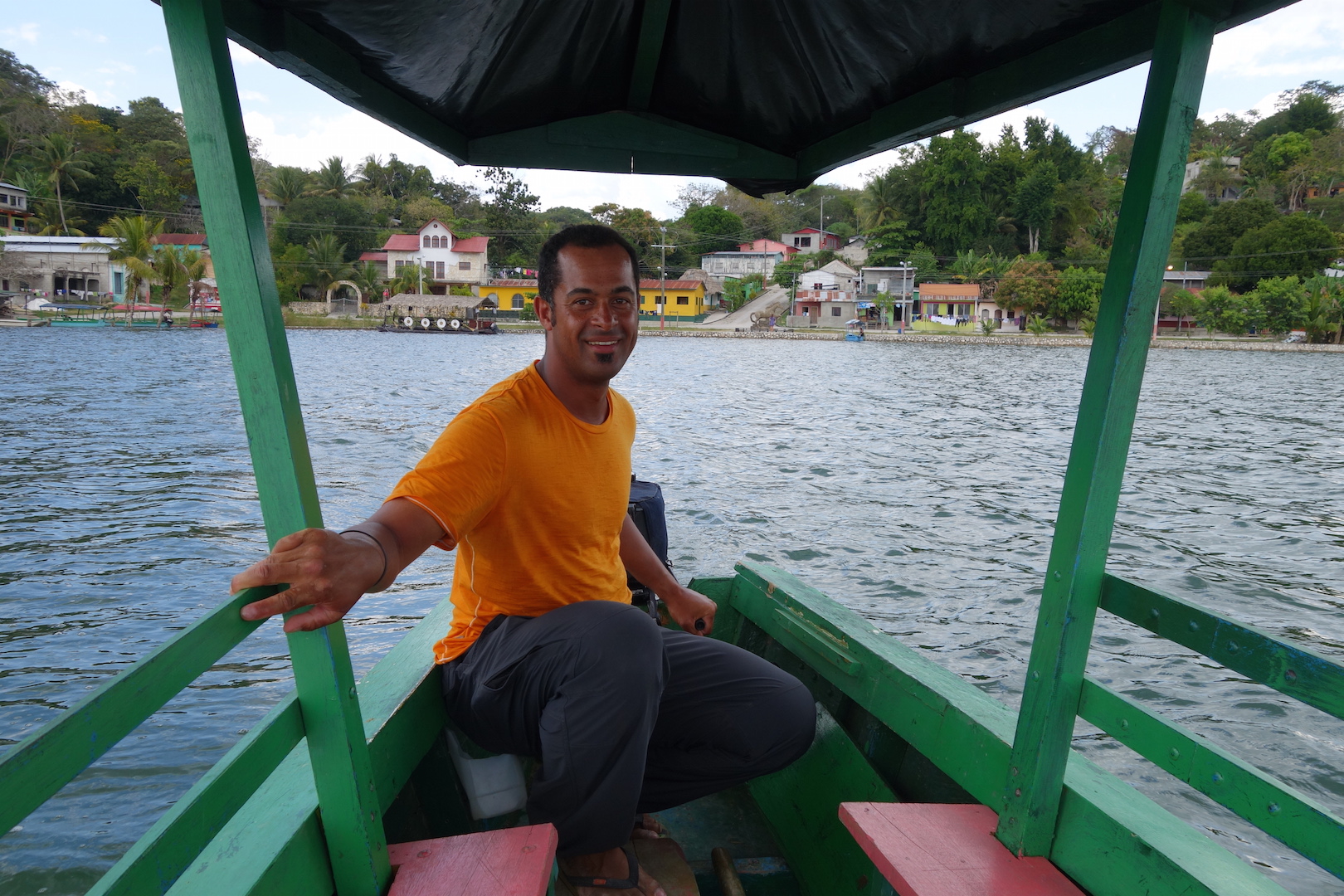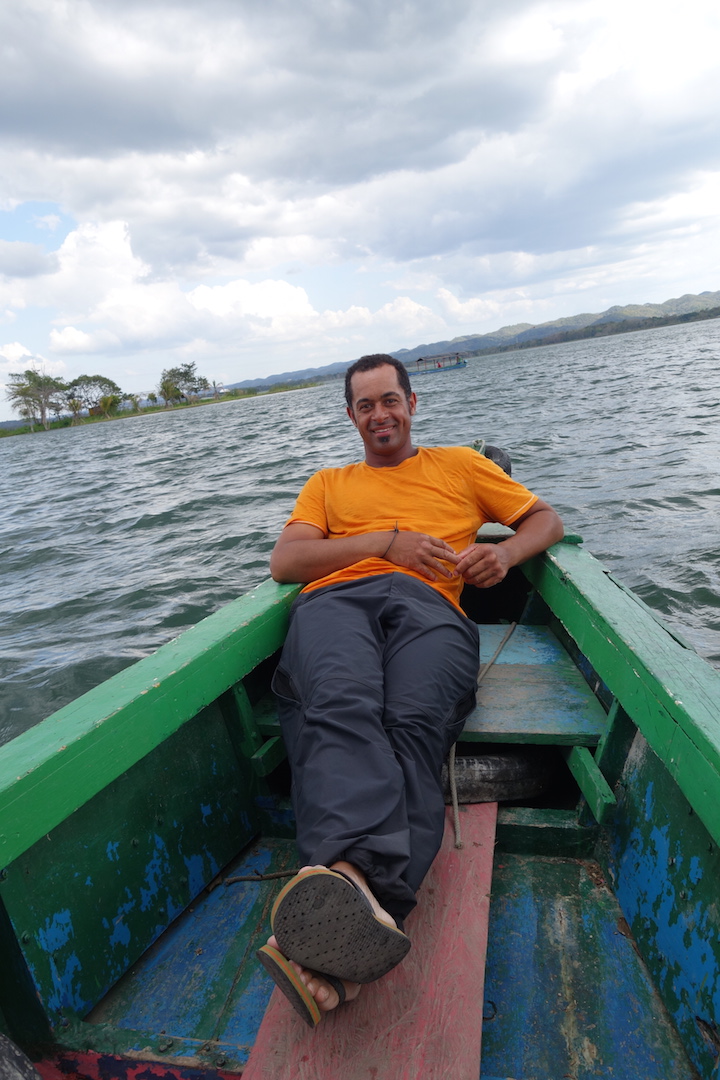 I stayed longer than I anticipated in Flores and I did a few odd jobs in the hostel for a nights sleep on the upper deck.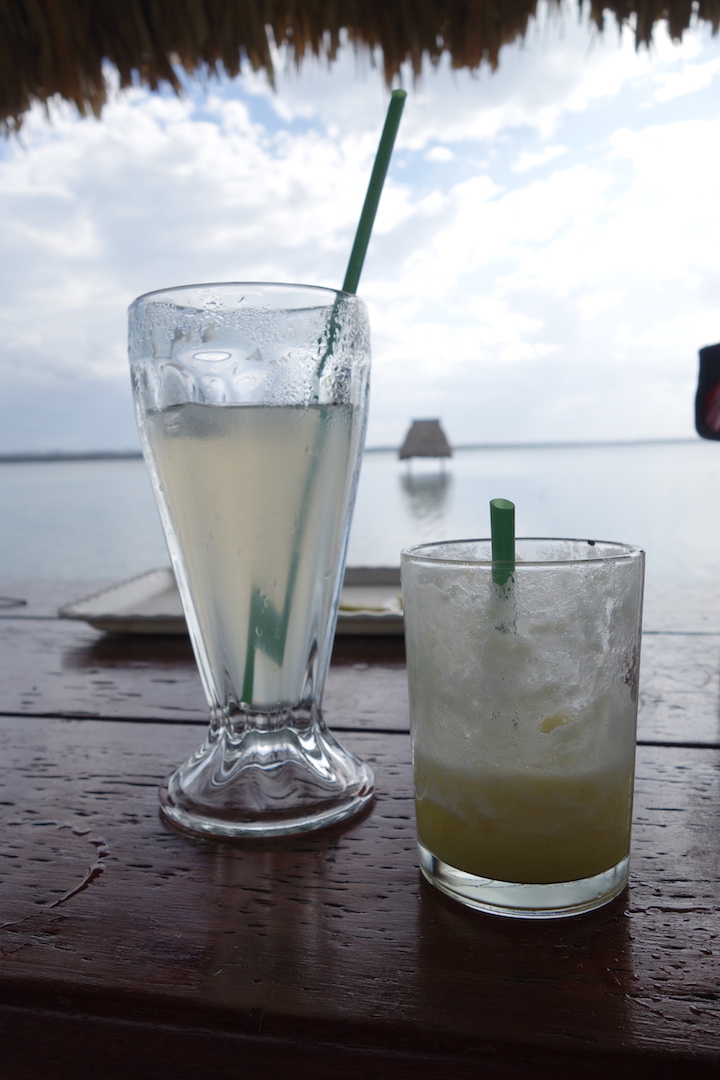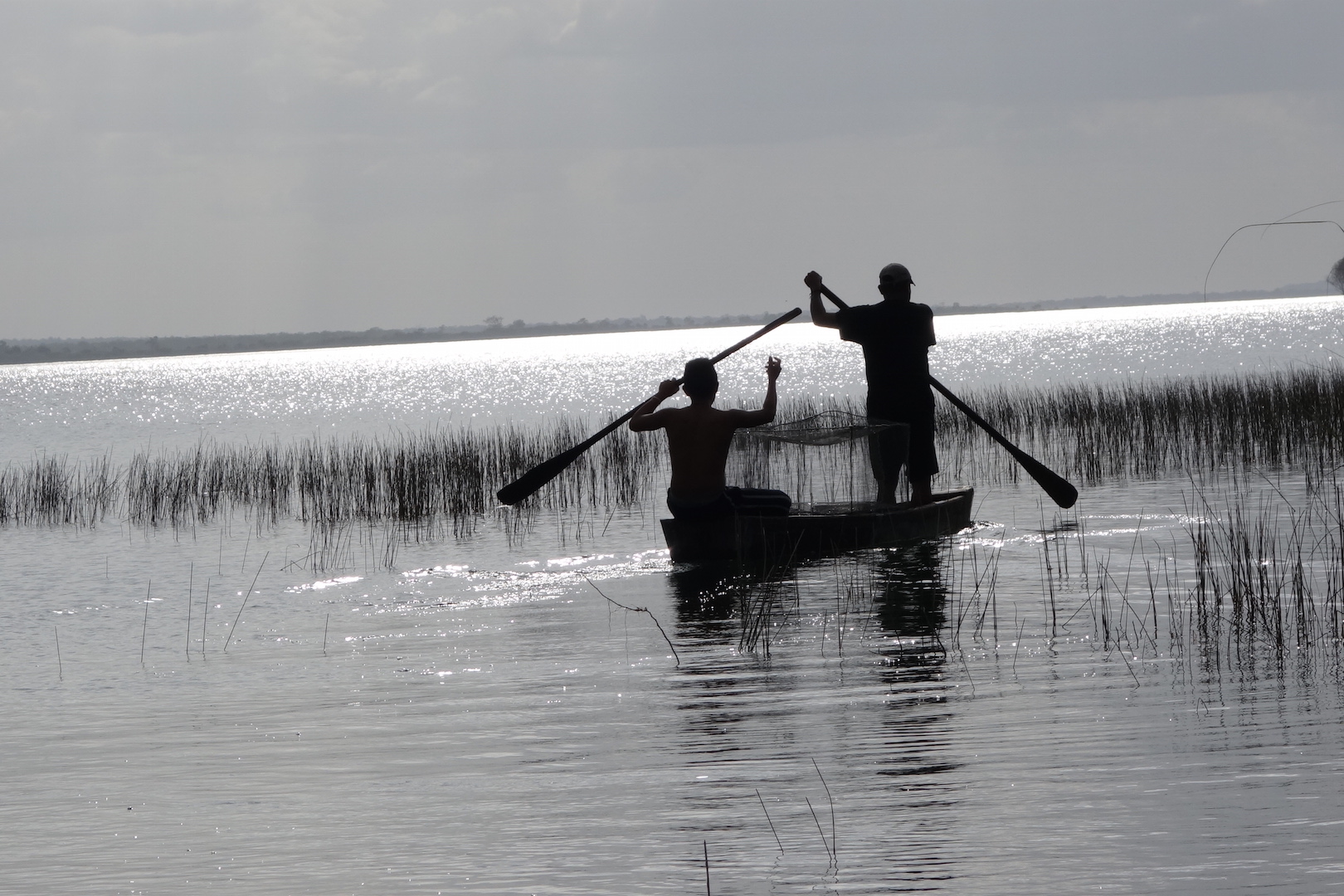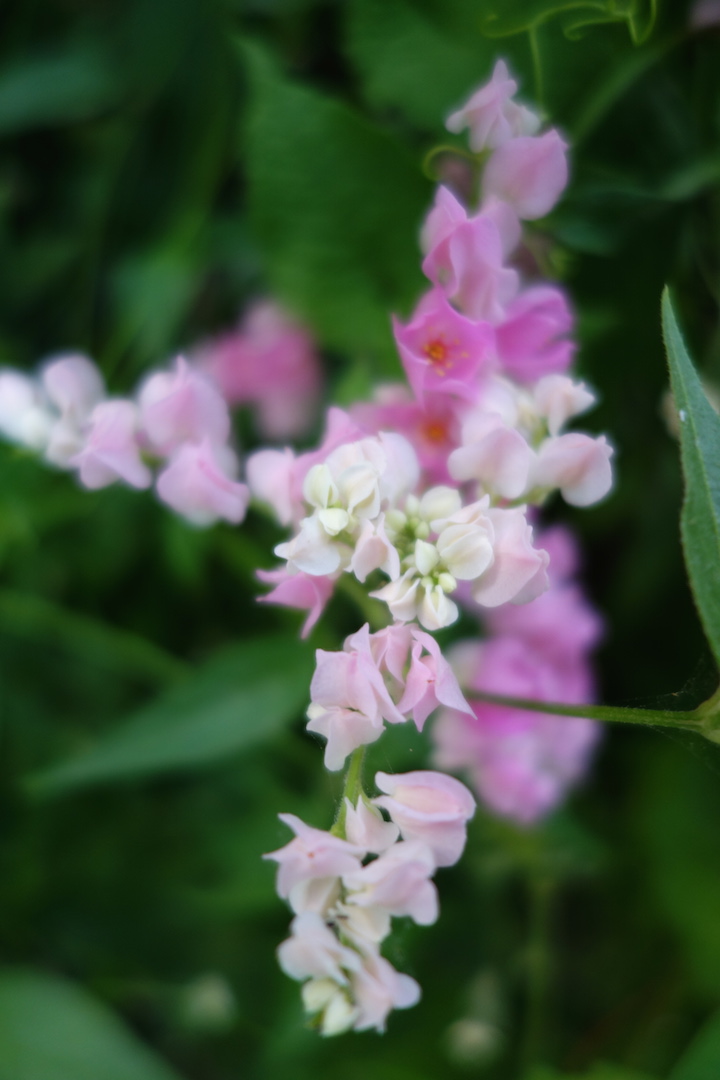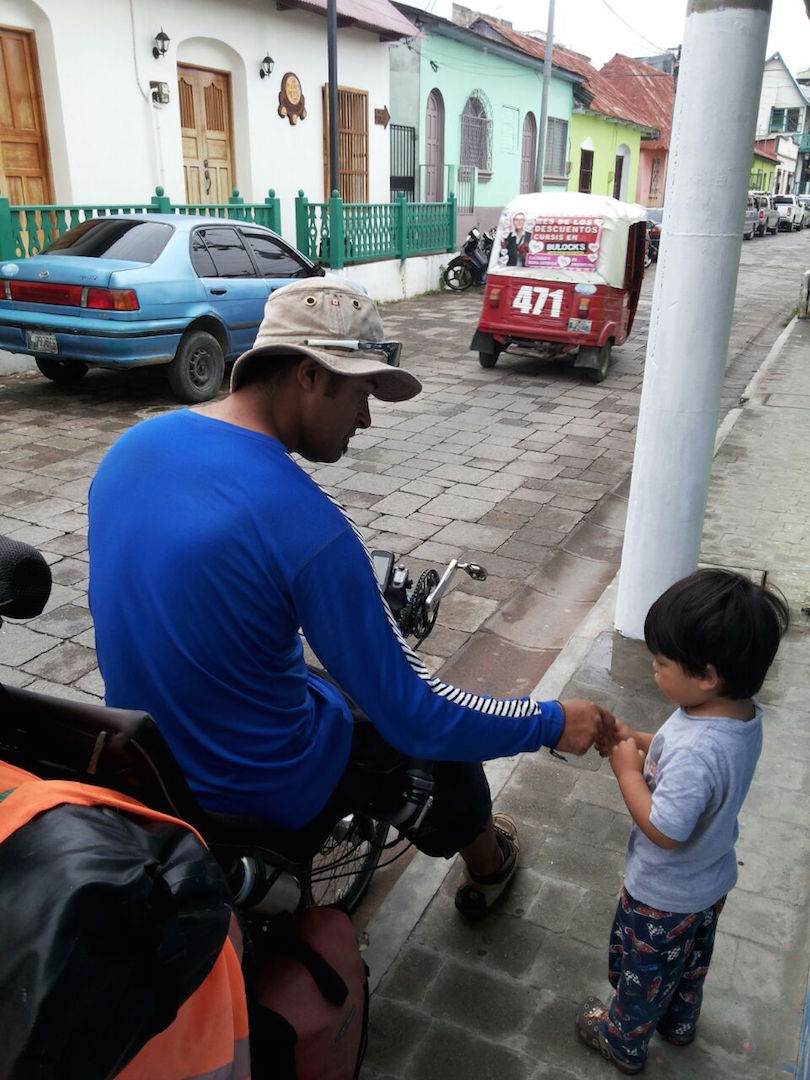 Travelling now, south into Guatemala, the road from Flores quickly turned into a dirt road. I wondered if this is what I had to face, as I passed through small villages.
Curious faces pointed laughed and called out "Gringo!" as I passed through. Children in dirty Tshirts and no shoes plodding alongside in the mud and the occasional one throwing a stone at me.
The road turned back to asphalt after about 20km's and I continued to Sayaxché and the ferry crossing. A flat barge with two outboard motors welded onto the side.
The river was not wide by some standards and I could not help but wonder why there was no bridge?
It took almost 30 minutes to cross what could have taken about 30 seconds.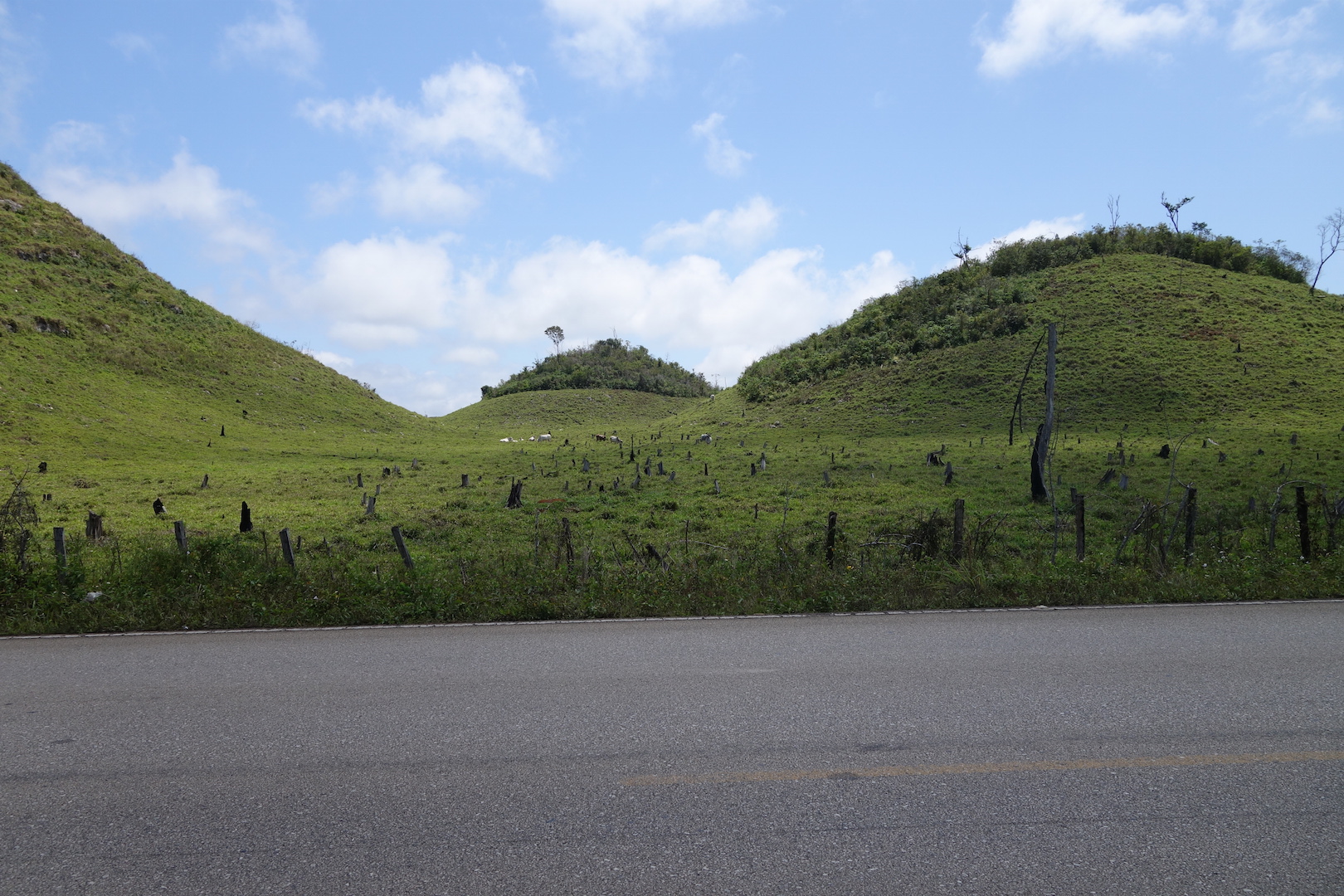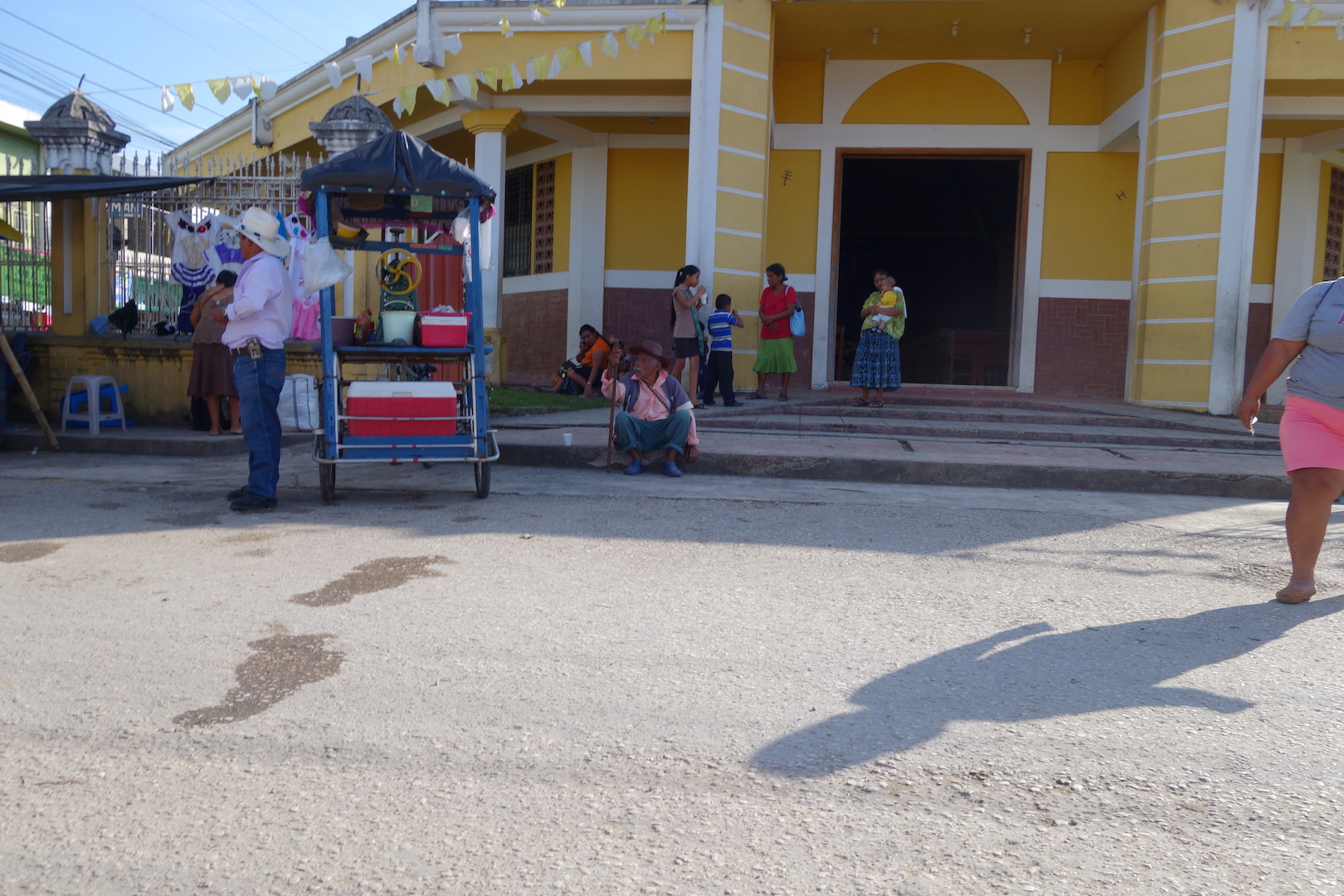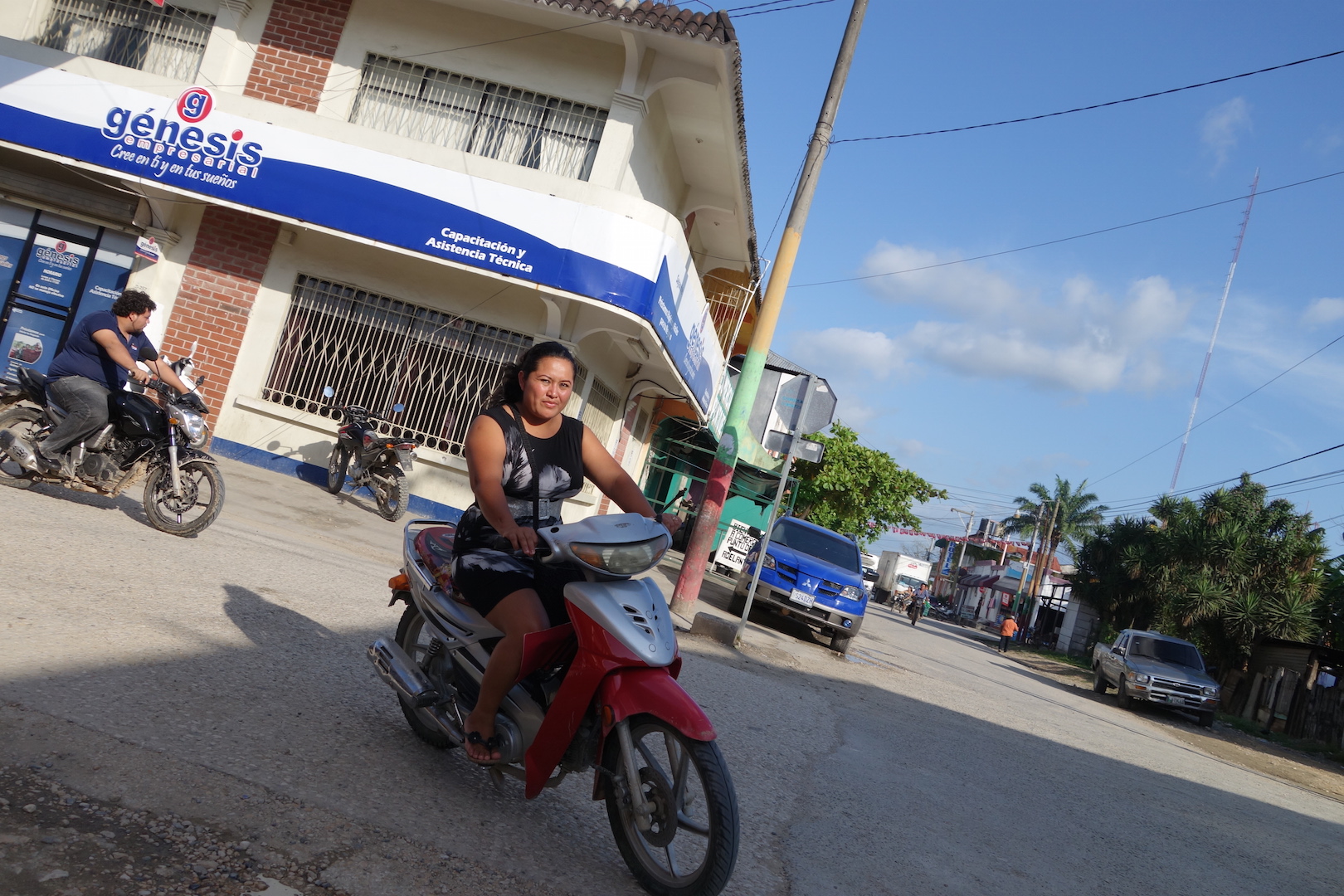 Heavy rains in the night made me wonder about the journey onwards. Torrential tropical downpours rattled the roof of the hotel. The sound like pebbles being dropped from on high.
The humidity rose rapidly and it was an uncomfortable night sleep in the hotel
Fortunately, the day cleared, but was cool and grey with thick clouds heavy with rain all around.
I passed through verdant green tropical jungle. The road was very good but it was difficult in the early morning heat.
Light showers followed by hot sun in the afternoon. The landscape opened out to show karst hills in the distance, thick with tropical vegetation on high and maize and fruit trees on the lower levels.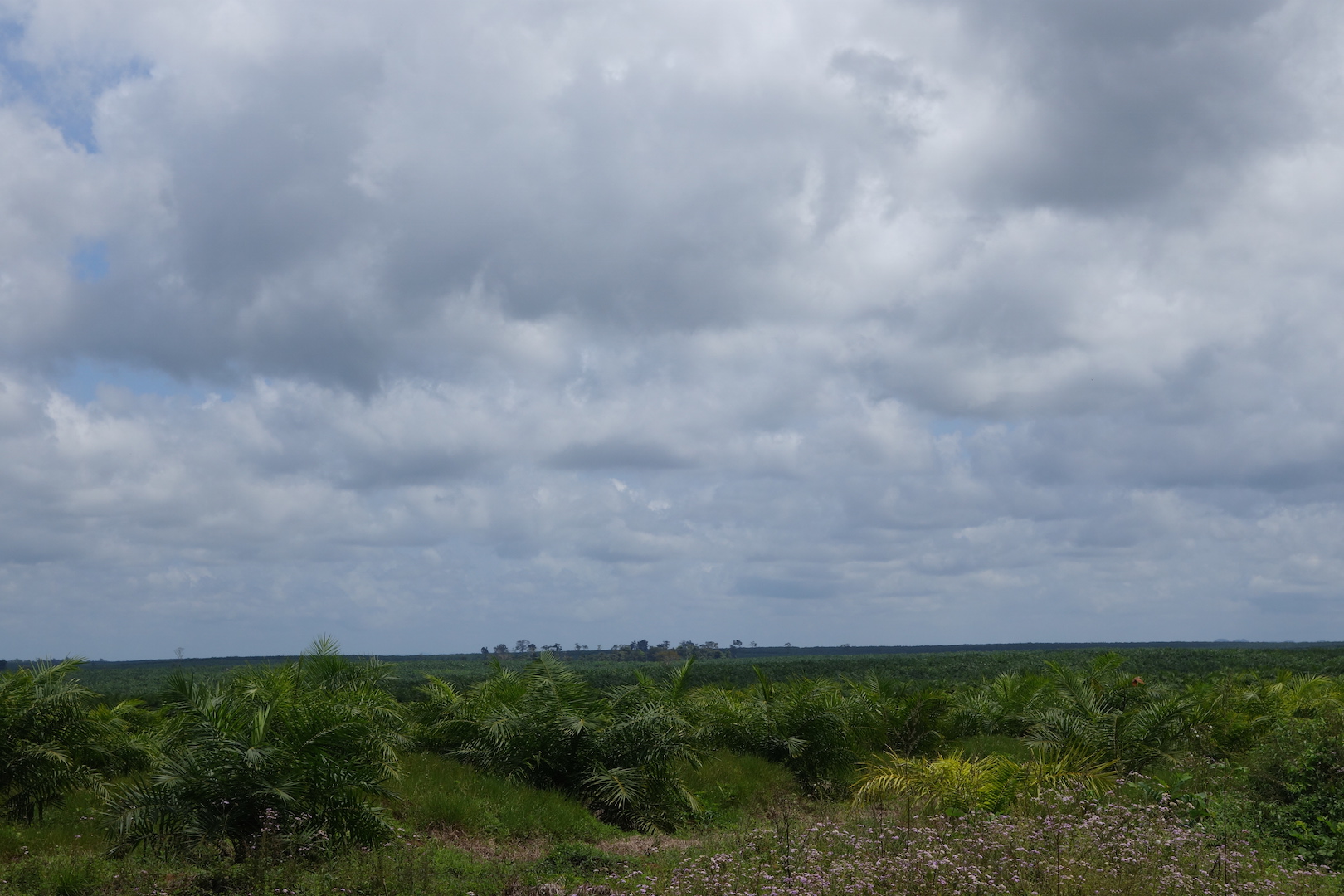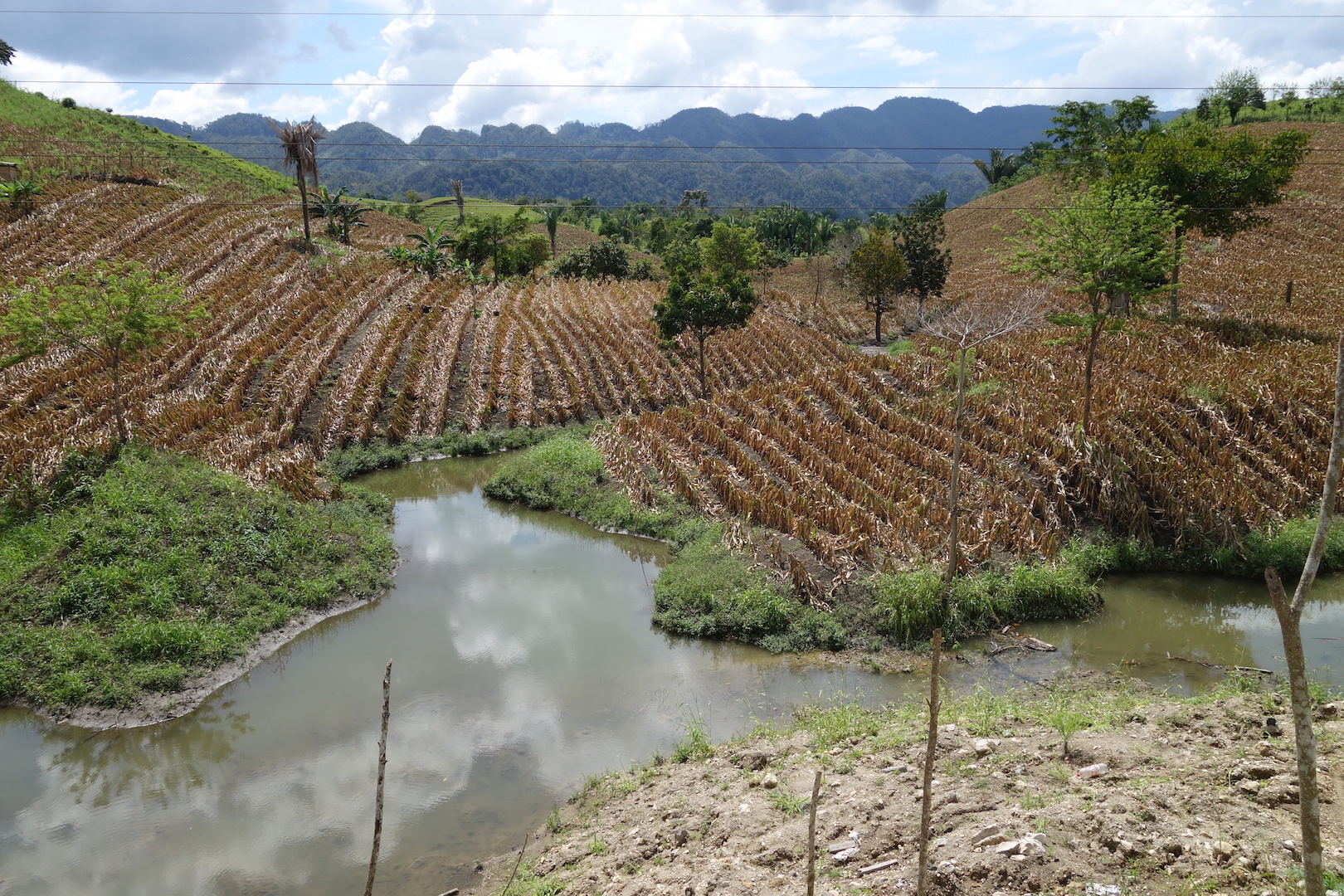 I was trying to reach Chisec, but heat, humidity and now low rolling hills made for an exhausting day.
At a junction, I was told of a hotel in Raxruha. A few kilometres in the wrong direction. I arrived at the Hotel Cancuen and switched on the Air conditioning. Something I don't often do. I ate and slept early.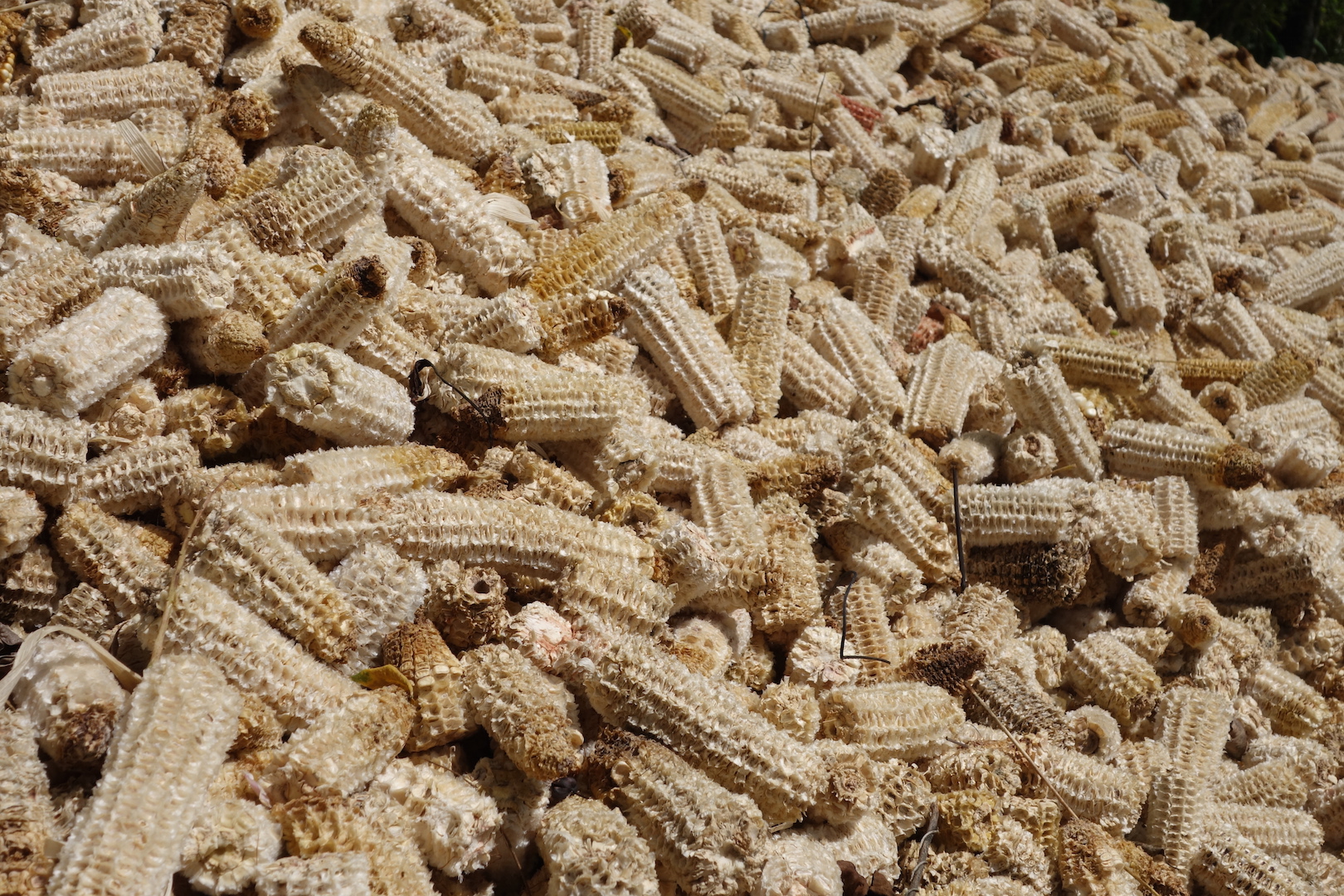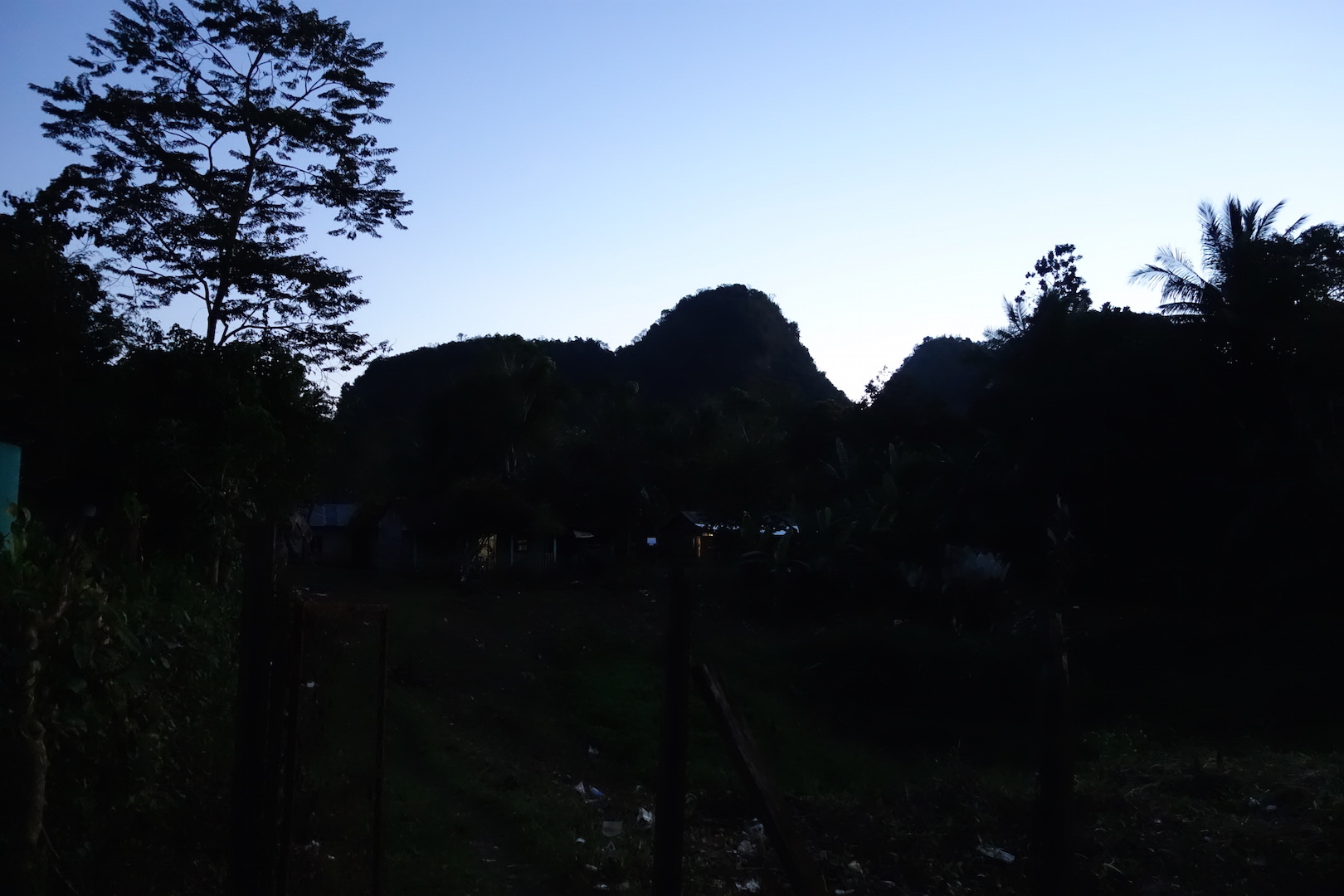 Chisec was a short distance away, so I set off late the following day. Also because of the heavy rain which began to fall in the early hours of the morning.
The humidity had me sweating at 9 am and I arrived soaked in Chisec in the early afternoon. The hotel had a very blue pool, which looked tempting to jump in to, but unfortunately was out of service for maintenance.
Ice and Cardamom
I still carry a tent, but for a while now, I have been staying in Hotels.
Security is an issue and wild camping is probably not safe.
Though I have not felt uncomfortable anywhere.
In a last resort situation, I would do it, but would rather ask a local person for hospitality.
Chances are, I would receive more. Possibly a bed, food and water rather than sleeping/sweating in my little tent.
The people here are very friendly, like the Mexicans before them. They have a natural curiosity but don't tend to ask as openly.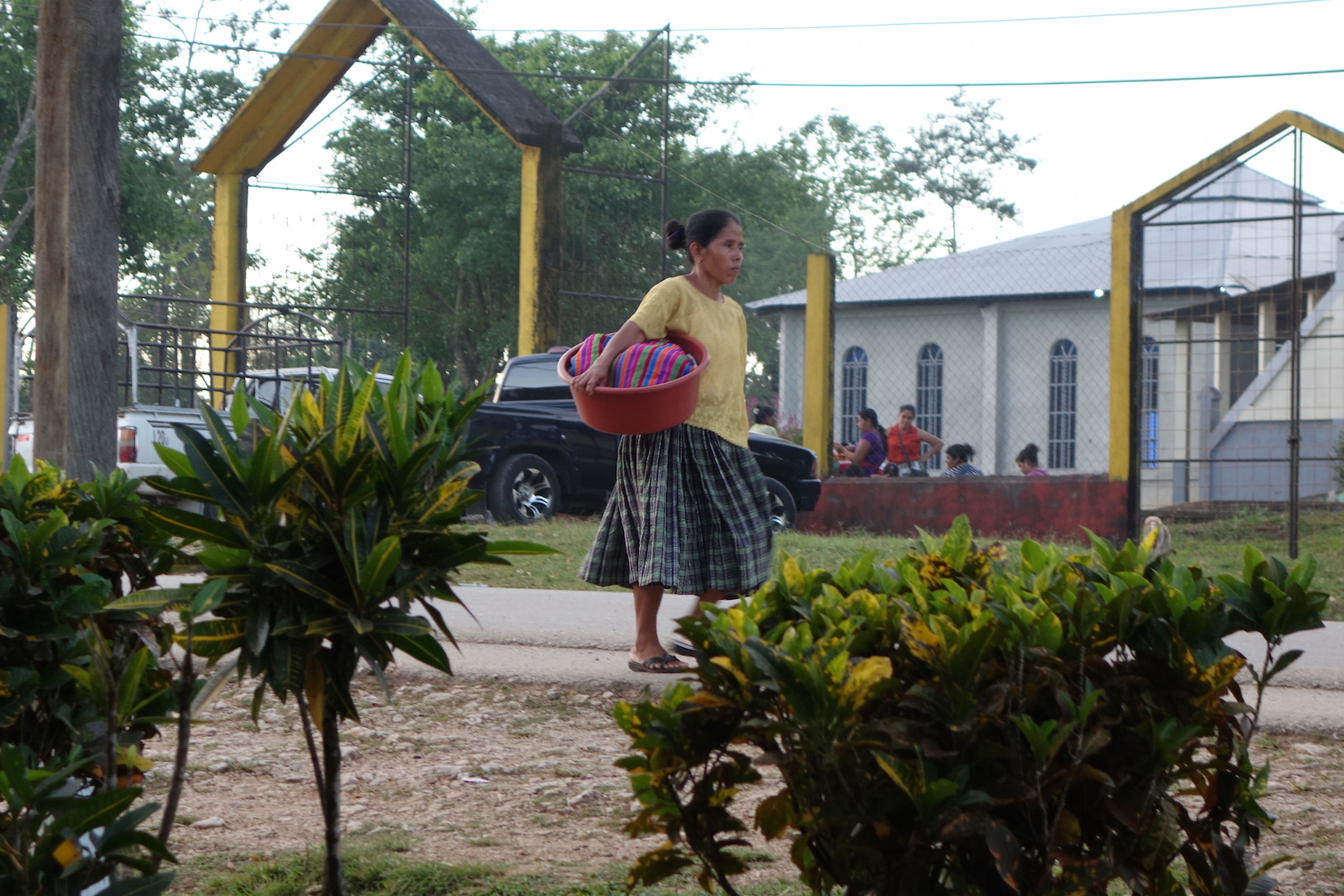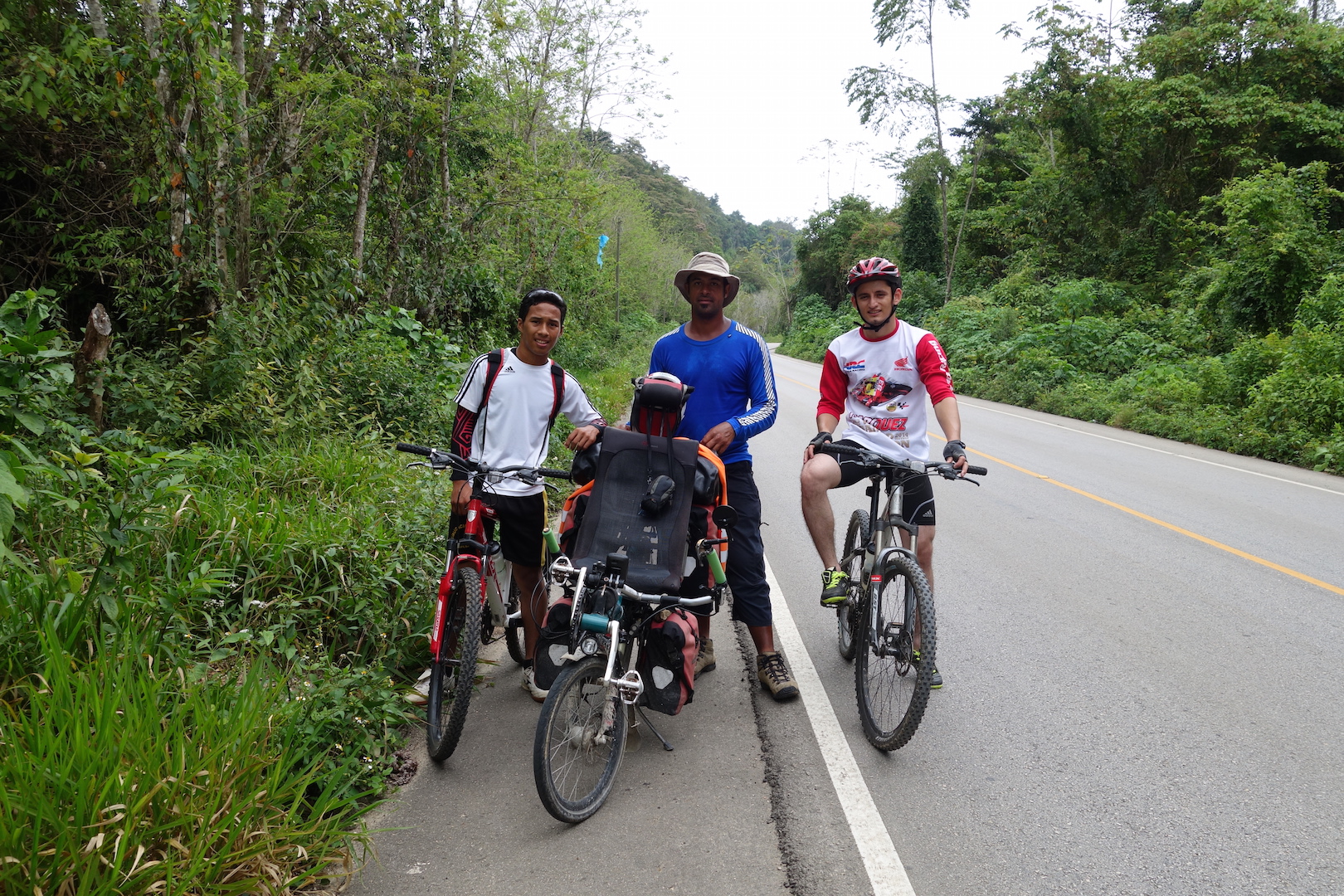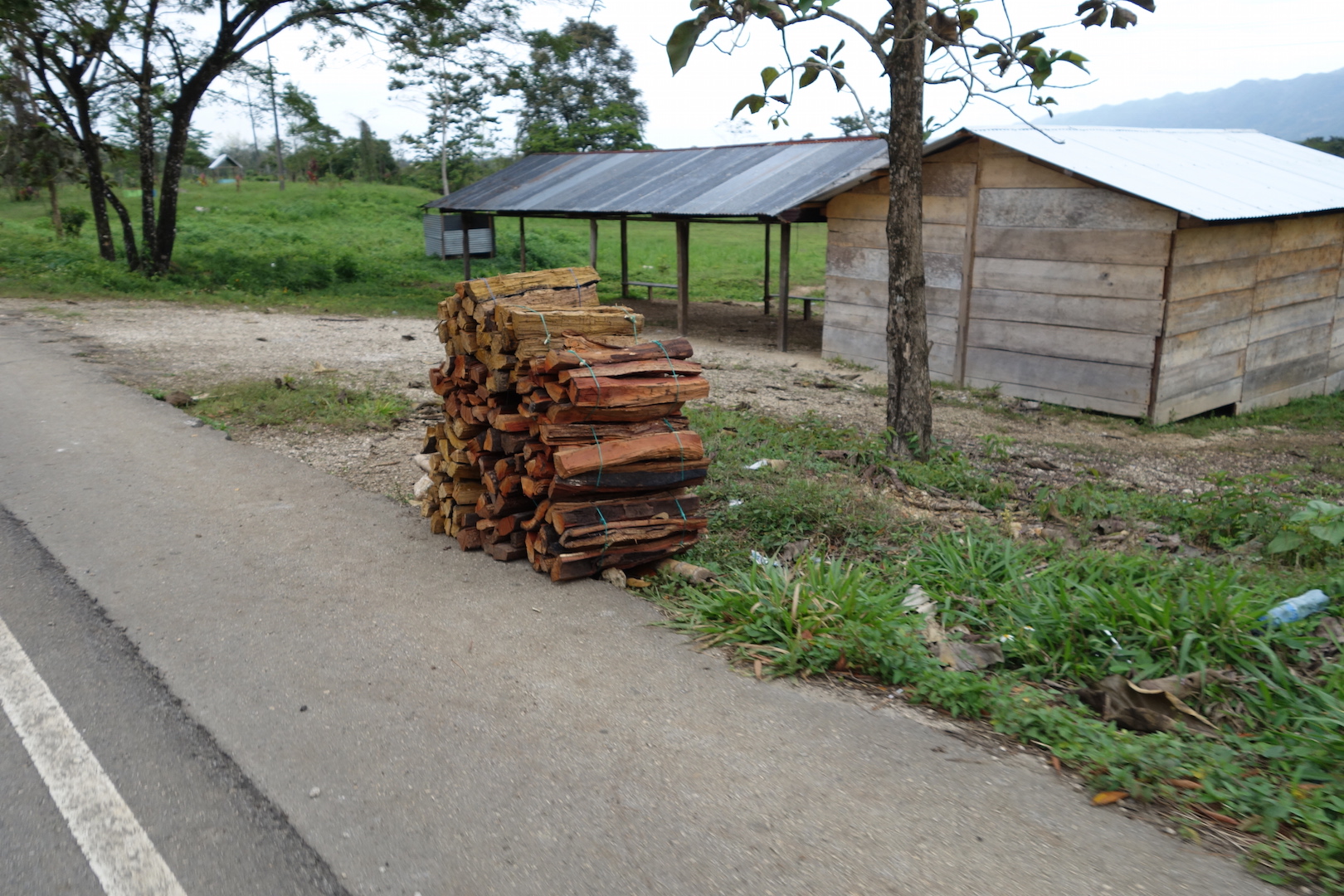 Of course, my bicycle is still a shock to most people.
I often hear whistling, calling shouting as I pass by. People calling something in the local dialects infused with the words "Gringo, Bicicleta, Cadena, Viaje"
Everywhere I stop, heads turn, faces stare and giggling begins.
Chisec to Coban was one of those days.
It was not going to be easy. Today marked the first real day of climbing up to the Guatmaltecan highlands.
Having spent a couple of months on the relatively flat Yucatan peninsula, it was going to be a tough day.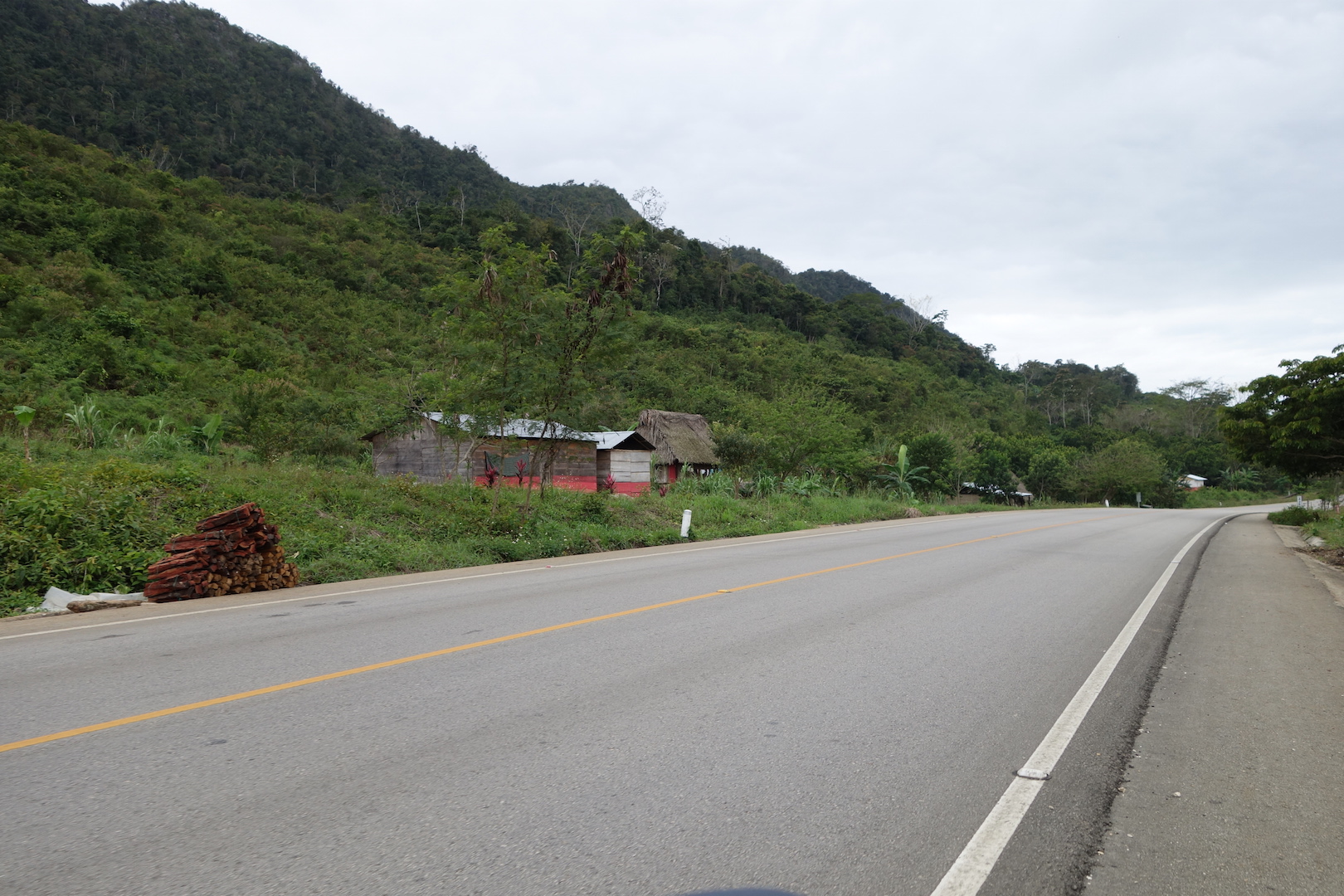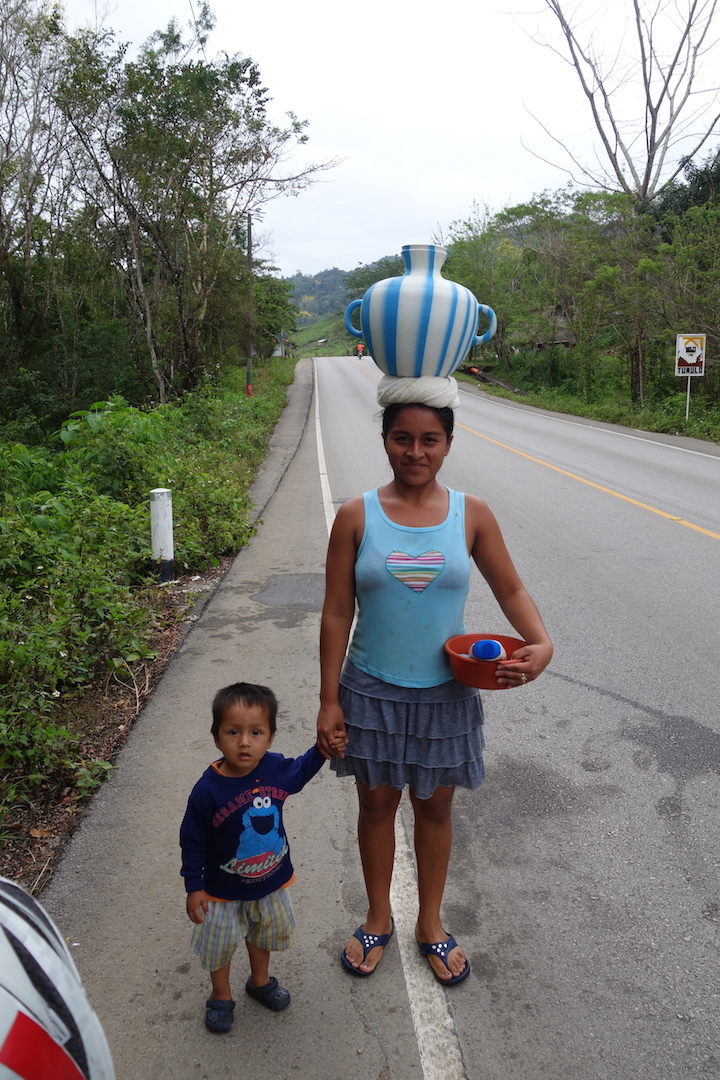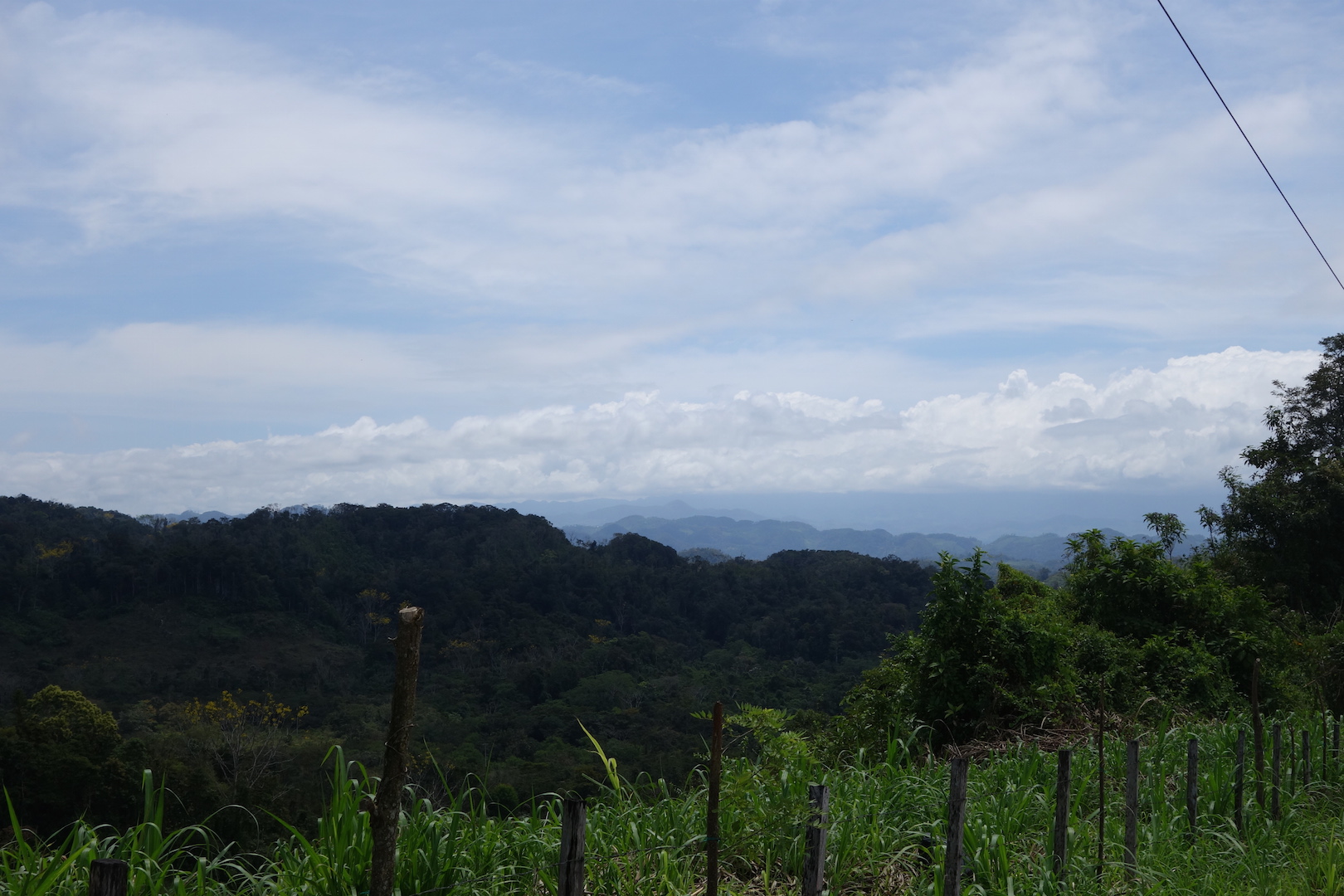 Add more heat and humidity I was struggling from the off.
I stopped at every opportunity to have an ice cold drink.
Roadside shops soon became busy as the "Gringo" bought another semi frozen Coca Cola.
I pushed and walked up one particularly steep climb and was caught up by Humberto.
A Cardamom farmer walking to the next town to buy something for his car. I was in no mood for cycling so we walked together for some time chatting about life in the mountains.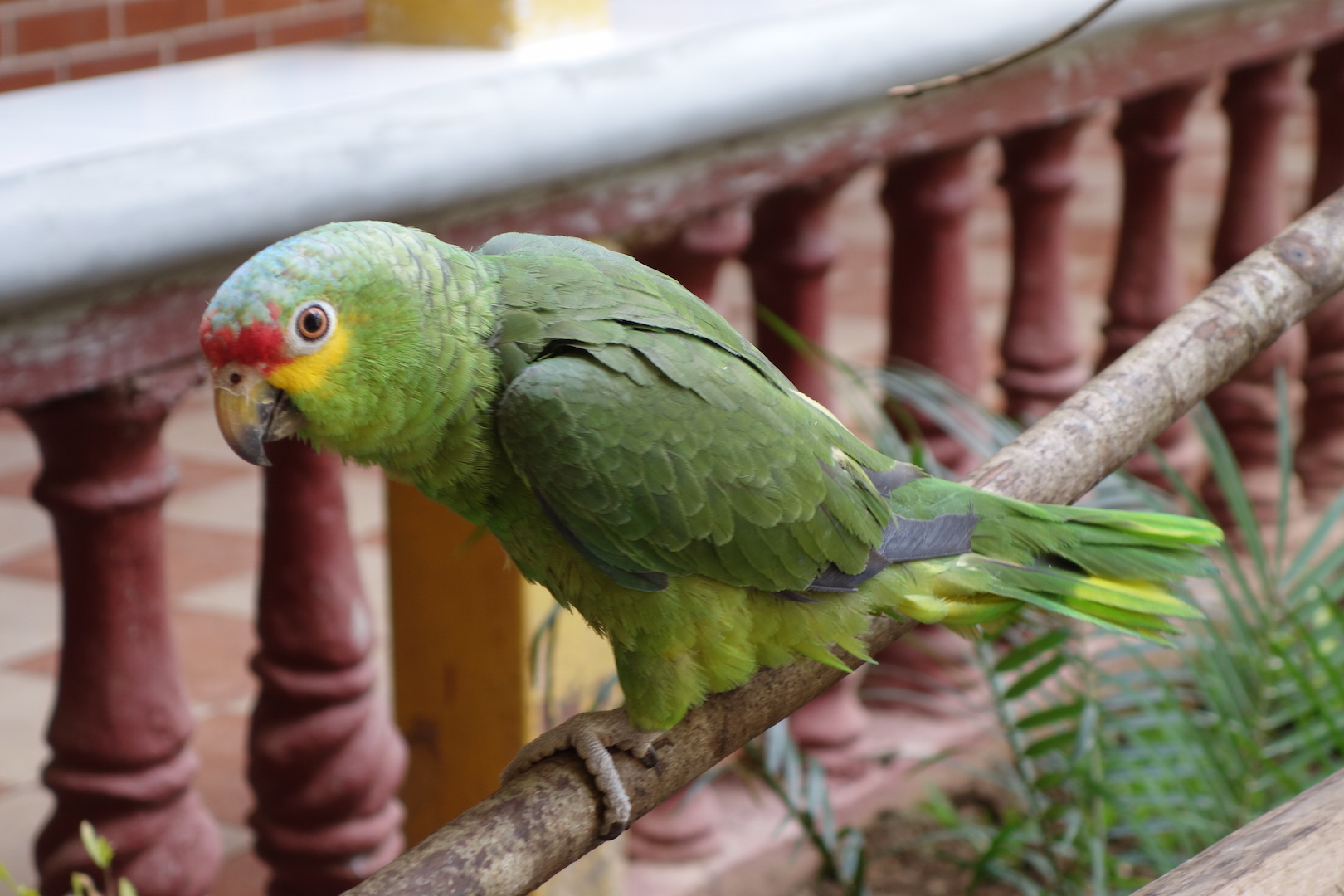 He had different plots of land which he attended to almost every day. Waking early he would walk often several kilometres up the steep mountain slopes to attend to his crops.
" Cardamom sells well" he told me.
I only thought it grew in India and the Asian continent.
"Oh no, we have it here too, And black pepper, nutmeg, cloves" He listed a few others I didn't know the translations for.
"We also grow Coffee of course, Cocoa and maize. Do you like coffee?"
I tried to be polite. It gives me a splitting headache, so I never drink it.
He seemed disappointed.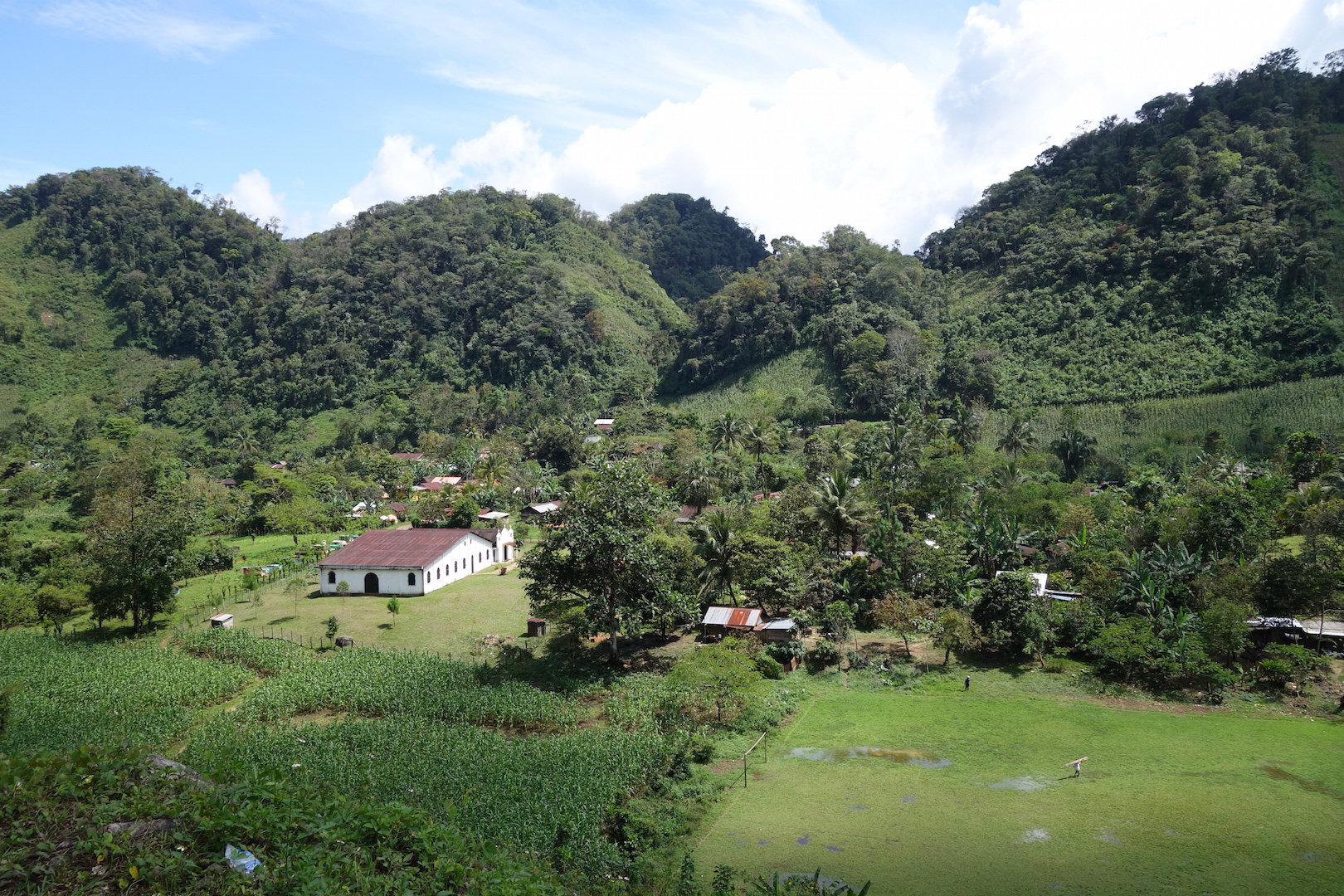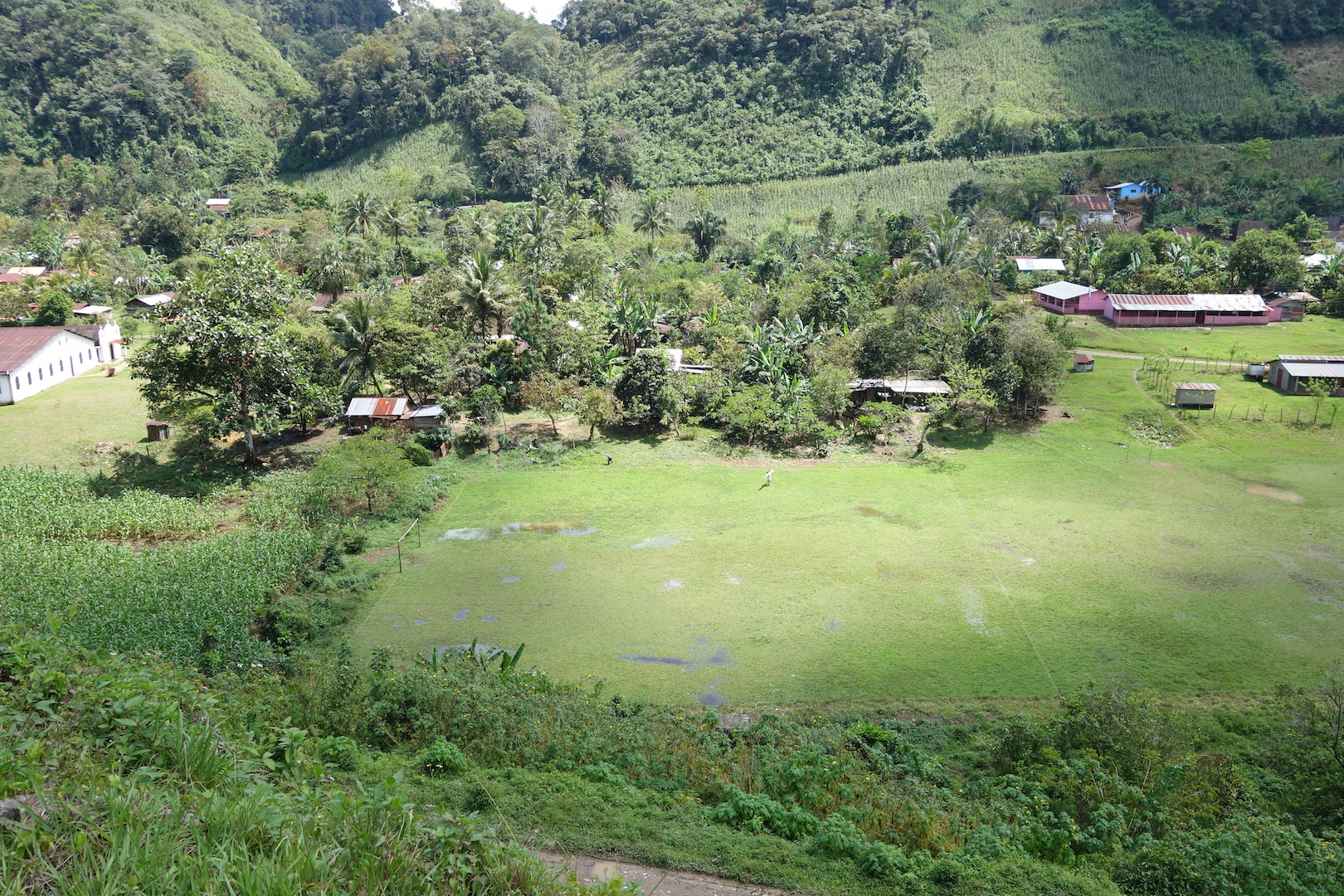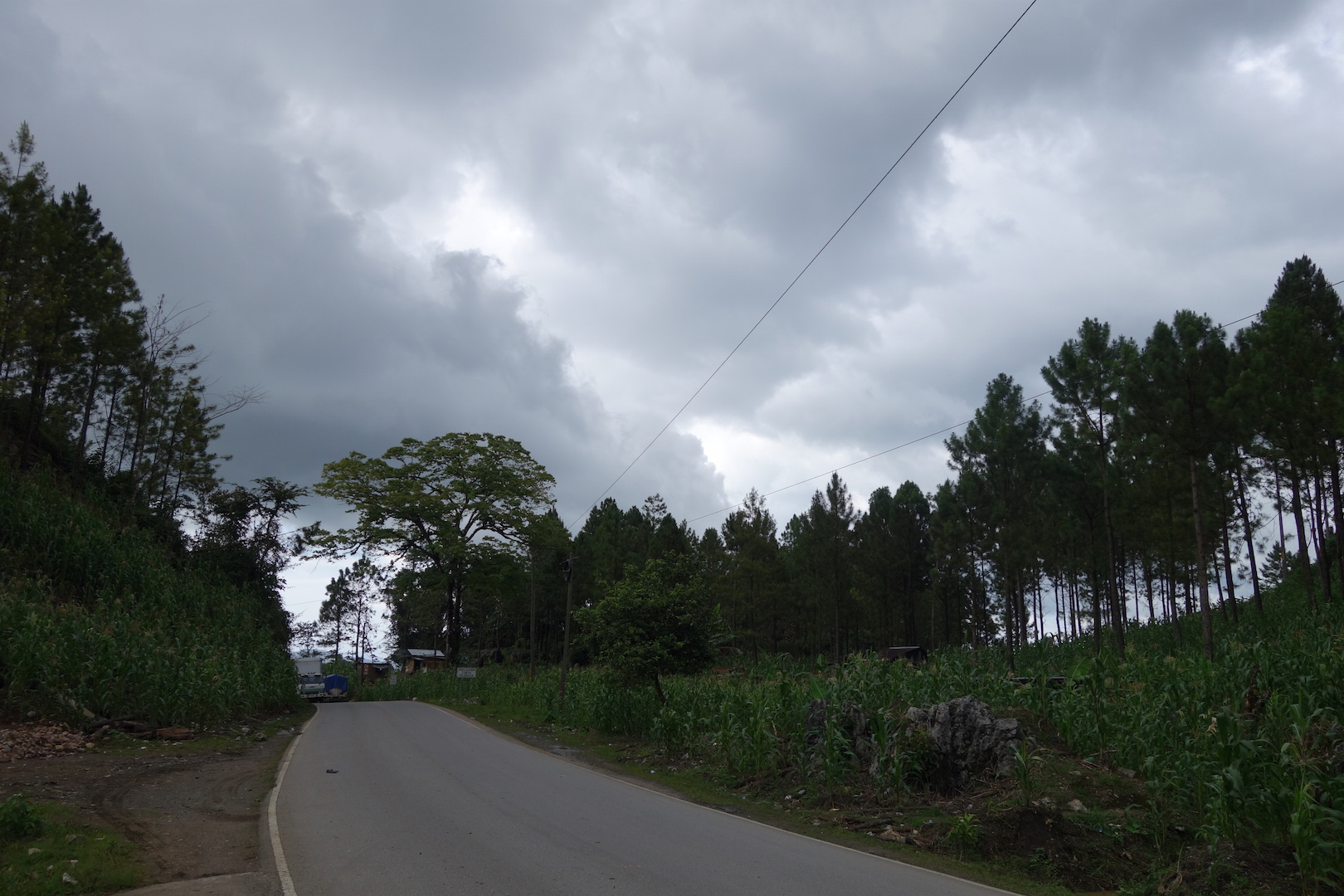 Of his six sons, 4 lived in Guatemala City and the other 2 still attended school in his town, Semuy.
His wife processed the spices for shipping. The Coffee was harvested and collected by a multinational corporation I had never heard of and the cocoa beans seemed to be used locally.
He was a very cheery old chap with much love for his land, his family and his country.
I enjoyed his company and it lifted my mood.
We parted ways and I continued on with slightly more enthusiasm.
Till the rains came again.
Short but heavy showers followed by hot sun.
I was a sticky sweaty mess by early afternoon and a restaurant stop for food.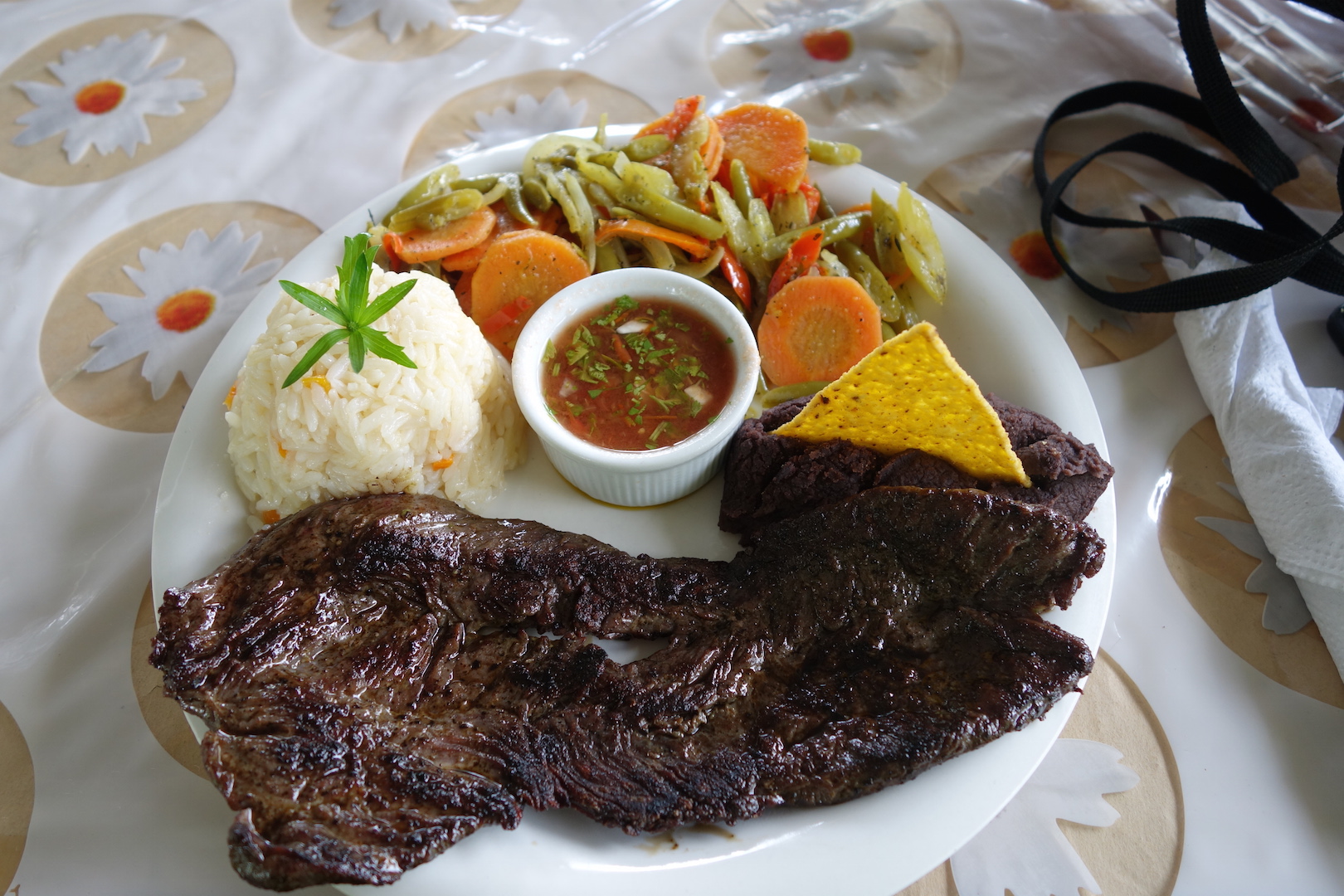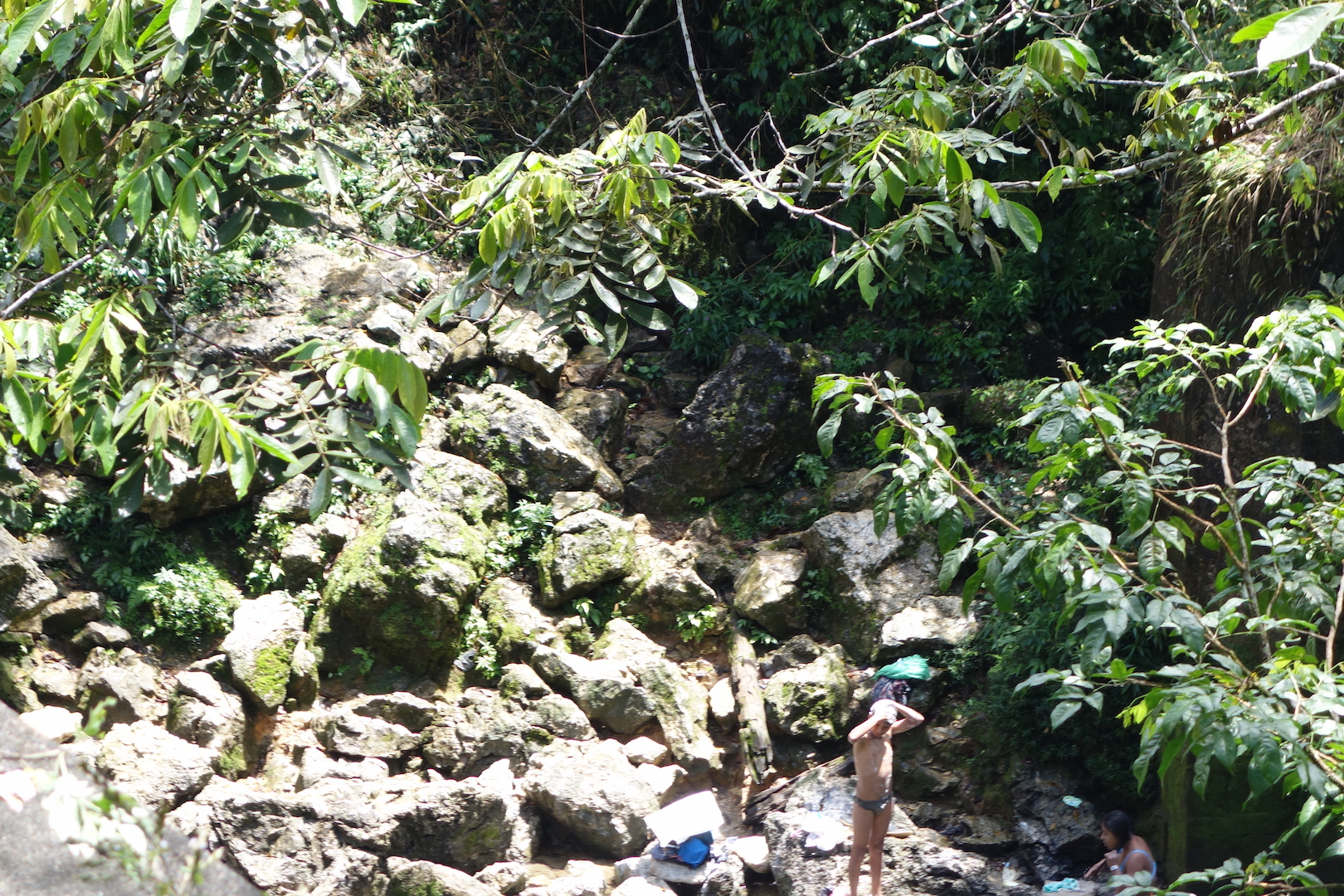 I don't think the owner was too happy serving food to a scruffy, dirty, tired cyclist. In his very nicely renovated open air restaurant.
I ate then left. Too much time wasted today.
I don't entirely trust my GPS device, even though it is my only map at the moment.
If I set it on the cycling mode, it often tries to take me off main roads and along farm tracks. So I force it to stay on main roads.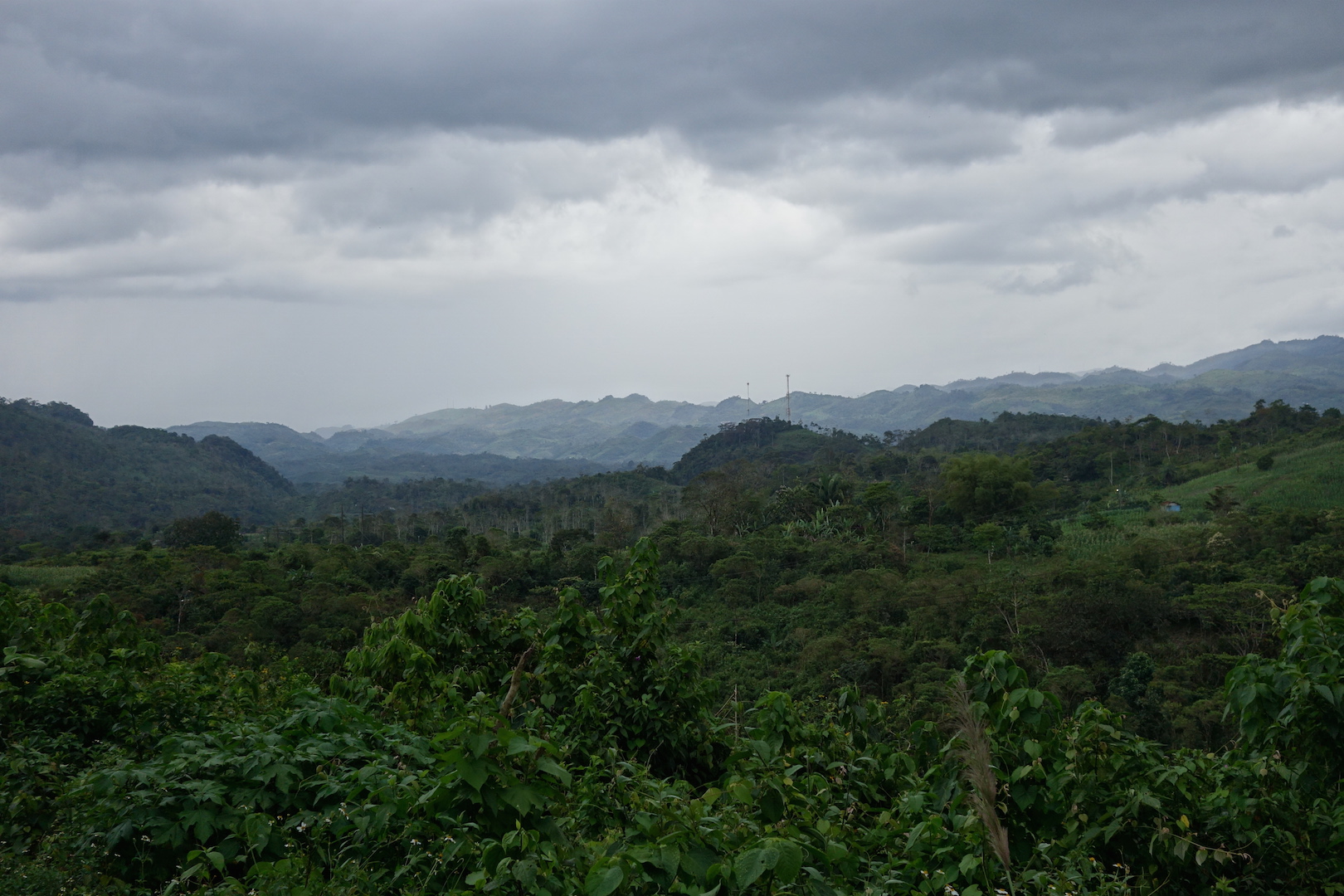 It shows elevation on another screen and told me I had to climb to 1450m before descending the last few kilometres into Coban.
It was getting dark before I reached the high point.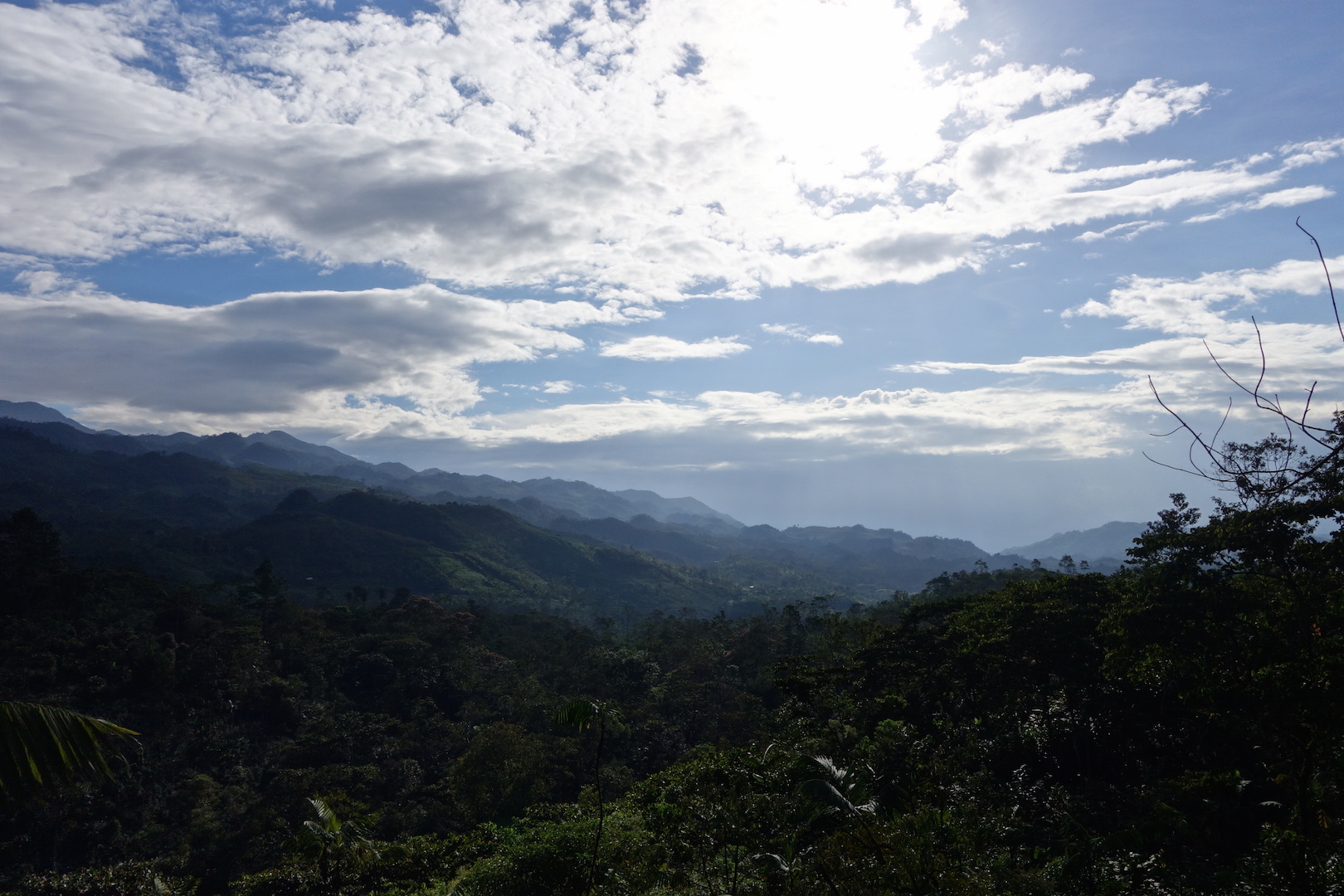 I don't like traveling in the dark at all, but a tough day ascending had made it very slow going.
The Sun disappeared and the night fell fast.
The whistles and pointing of the people seemed more sinister in the dark. I stepped up my pace again.
Eventually the descent into Coban came. Down 4 kilometres of very muddy farm road. A main road according to the GPS!
I passed gangs of lads walking home. Whistling as I passed.
School children laughing and pointing. I passed one hotel, checked my location on my map but wanted to be closer to the Centre. I pedalled in the dark for a few more blocks.
Coban is very busy at night. Even though it was about 7 p.m. my tiredness made it feel much later.
I had already picked out a couple of hotels on Google maps, but resigned to go to the first one.
Which I subsequently found out was also the most expensive by Guatemala standards.
But it was very nice, centrally located and I decided to stay an extra couple of nights to do my chores and recharge my batteries.
Total distance today a short 77km's with 3384m of total ascent.
I was exhausted.