0063: The Food pages: Platos fuertes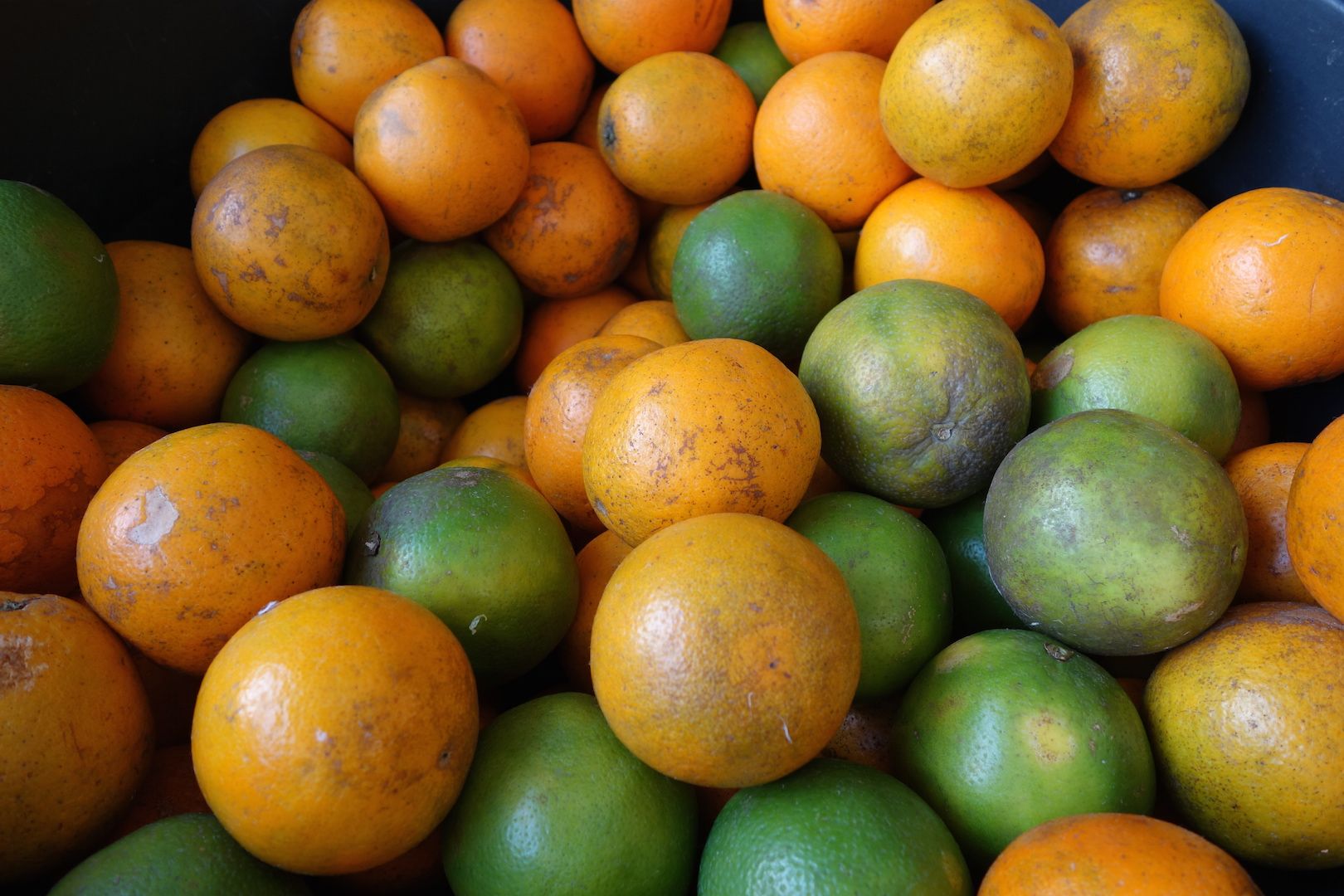 More food photos, from my travels.
With descriptions where I can remember.
If I eat any more, I will have to roll the rest of the way !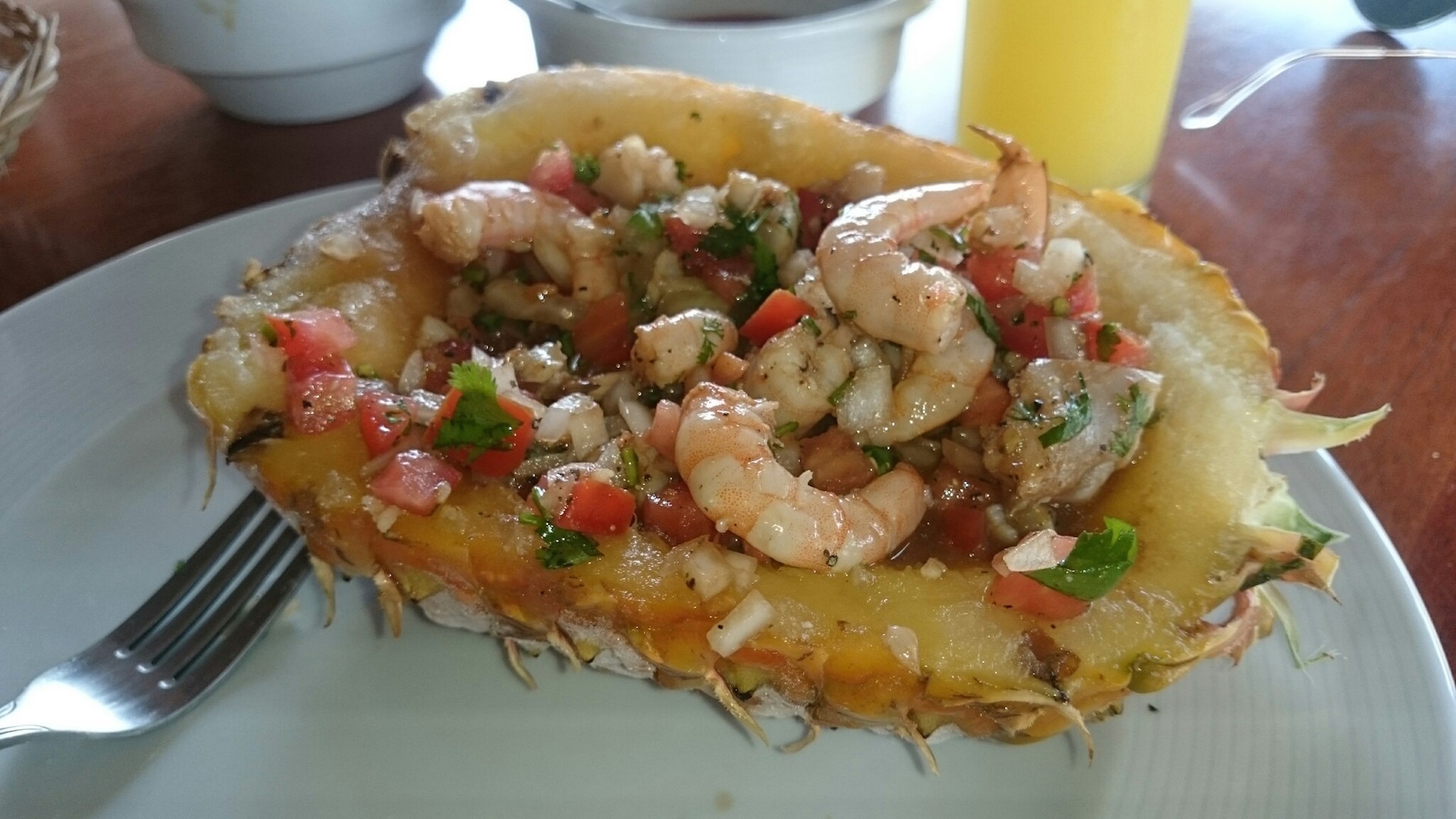 The best Ceviche in Mexico. Served in a frozen Pineapple!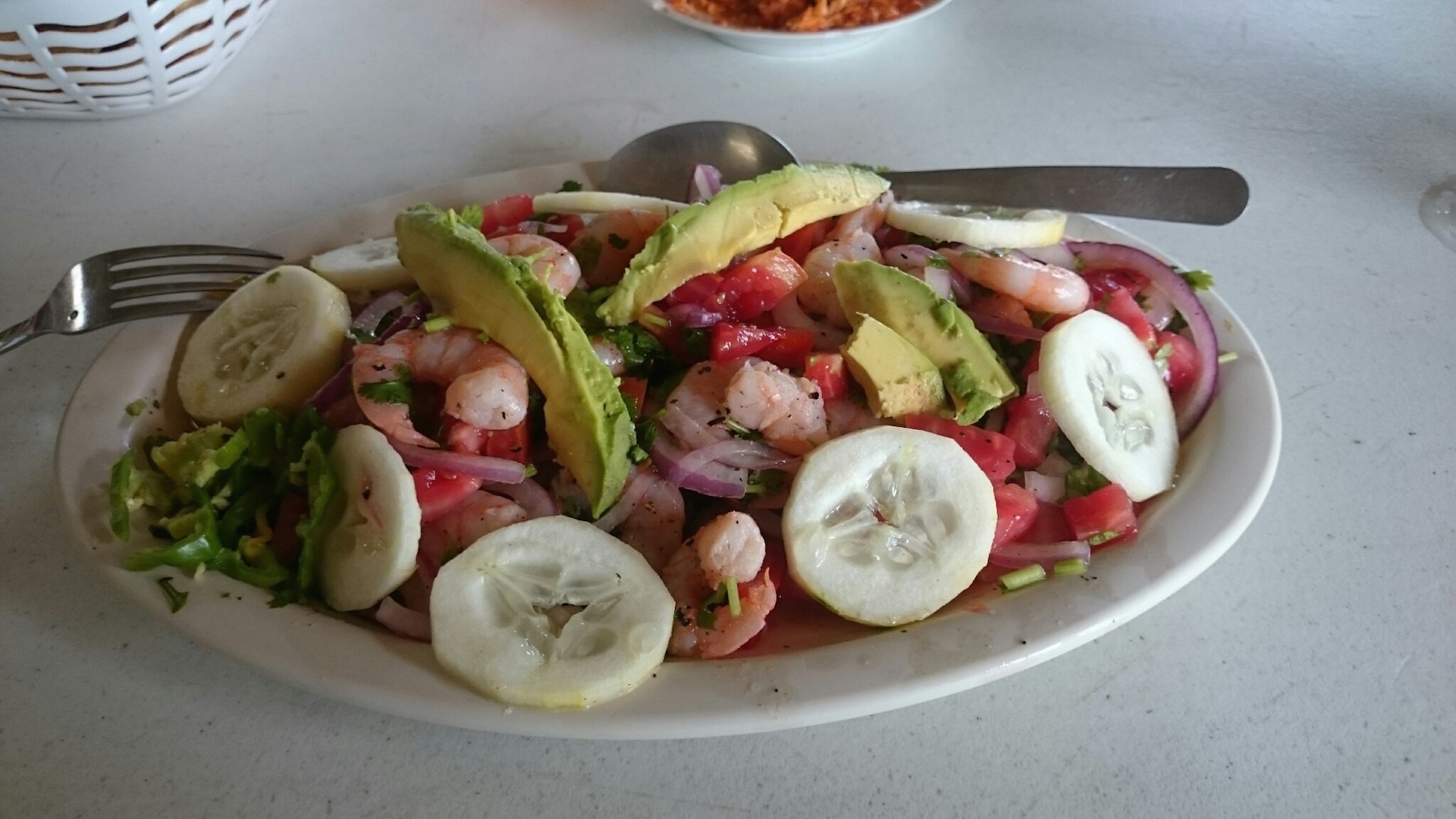 The second best Ceviche. Near Lago Milagros, Mexico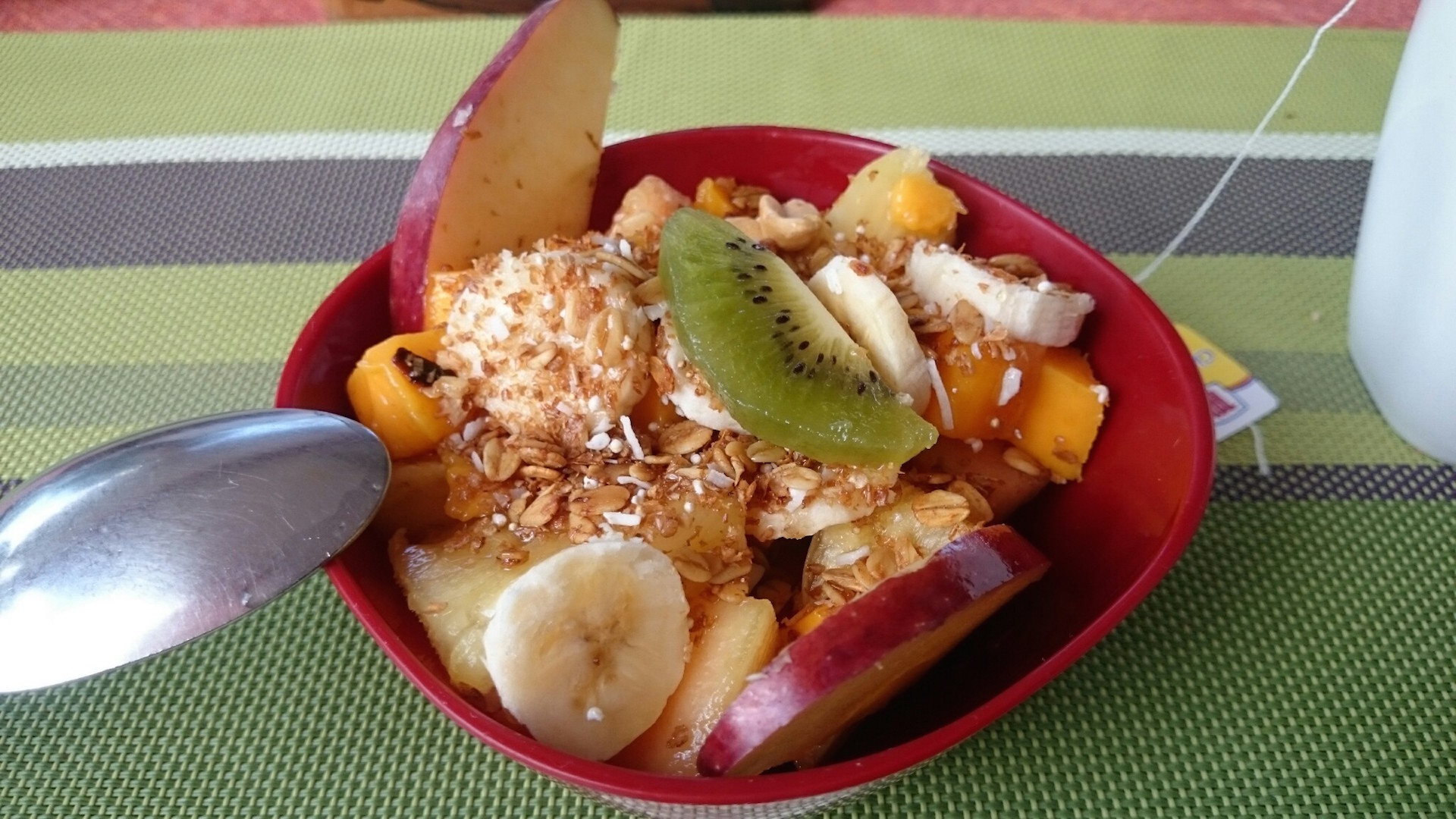 One of many fruit salad breakfasts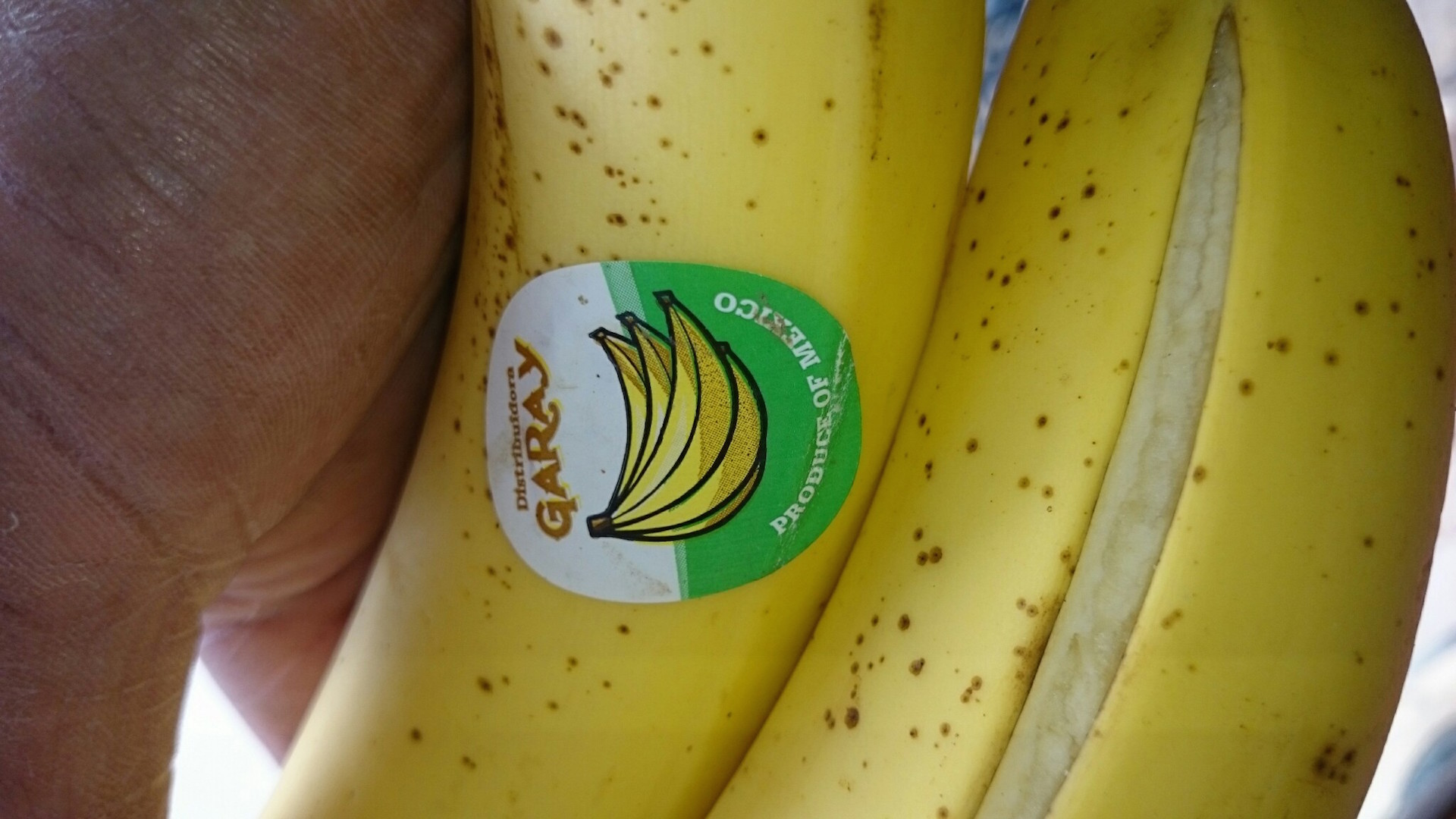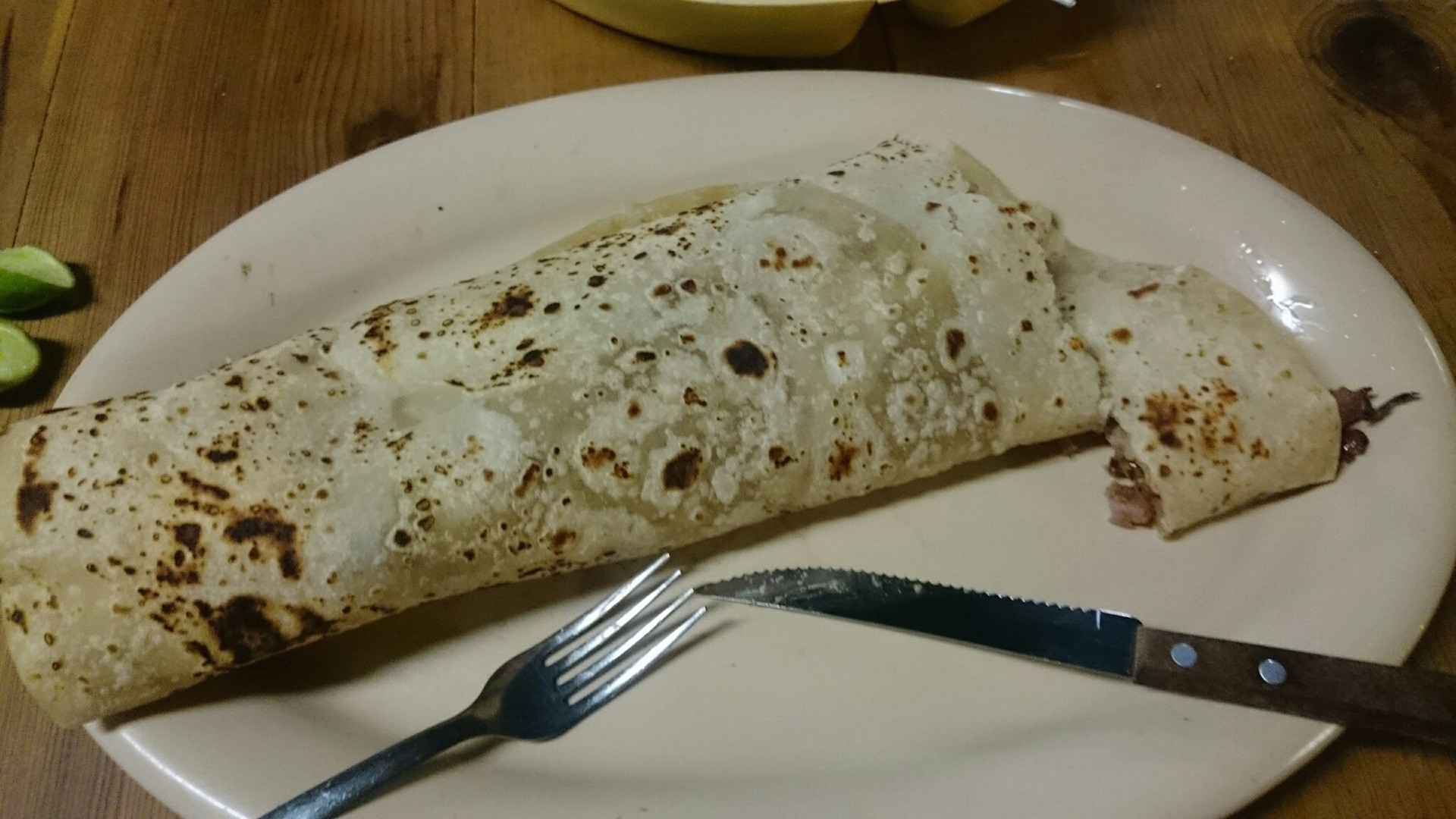 Super Burrito with Arrachera beef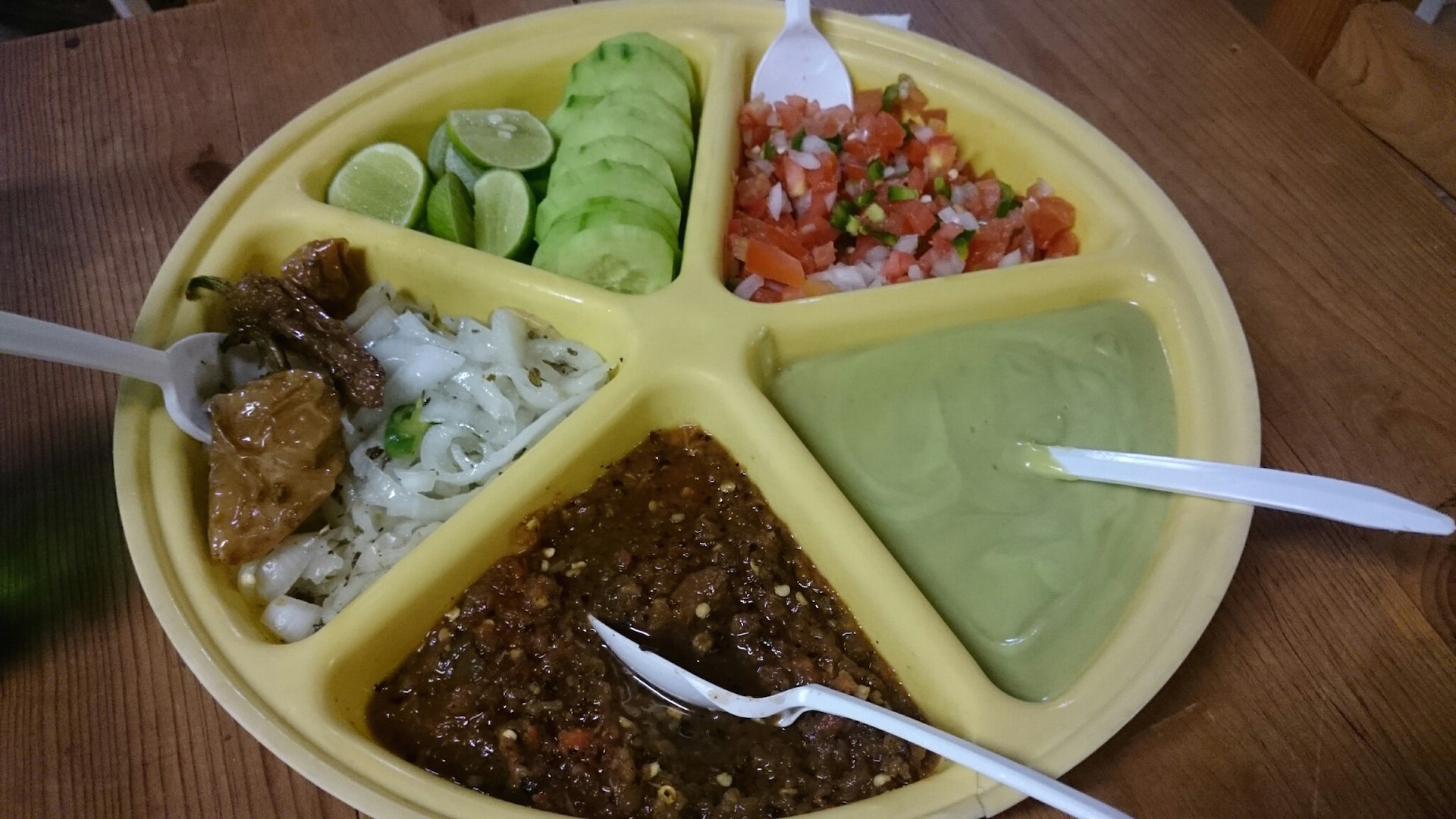 And a plate of extras to fill it up!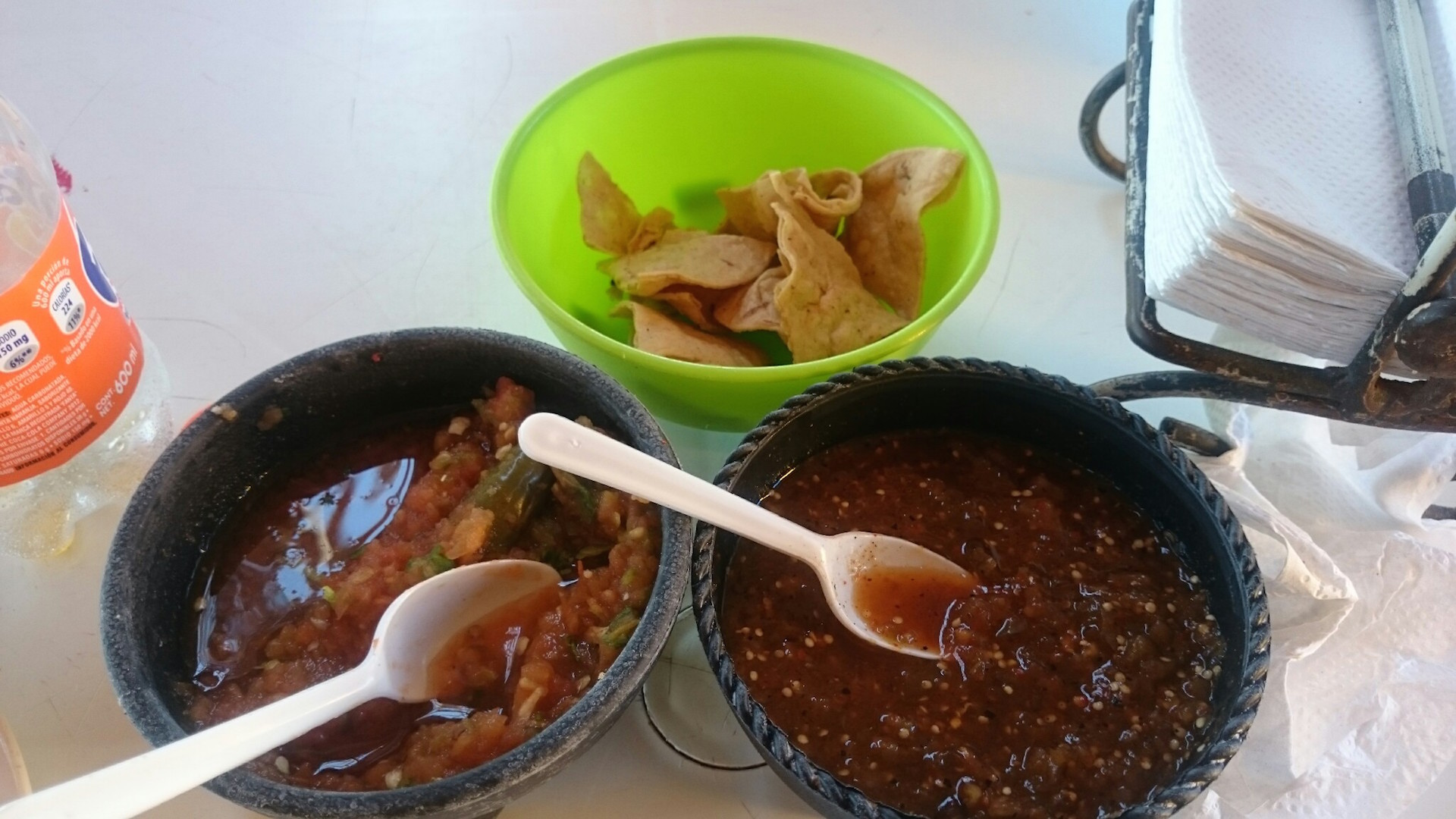 Nachos and Hot sauce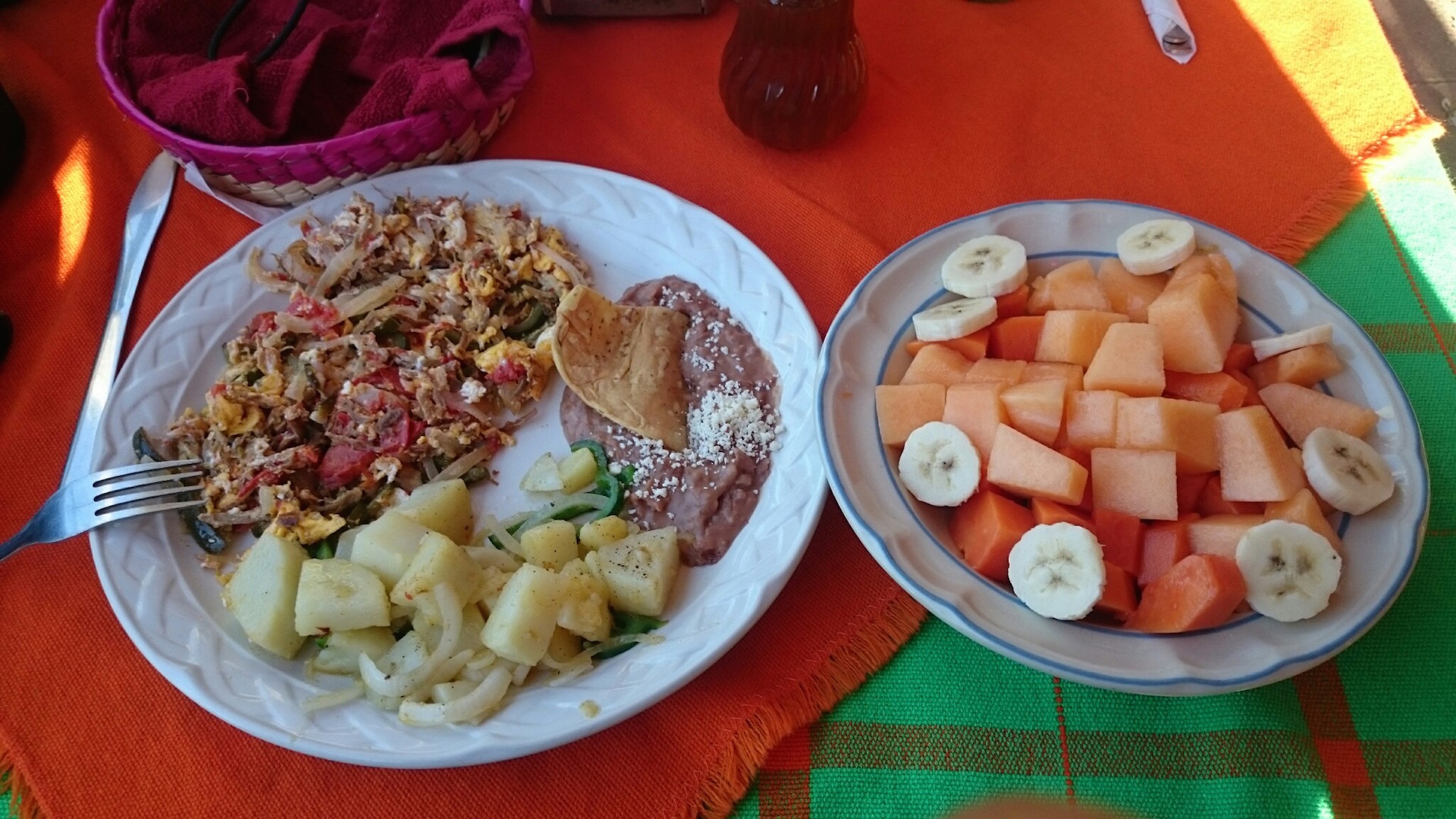 Machaca. A type of dried shredded beef mixed into an omelette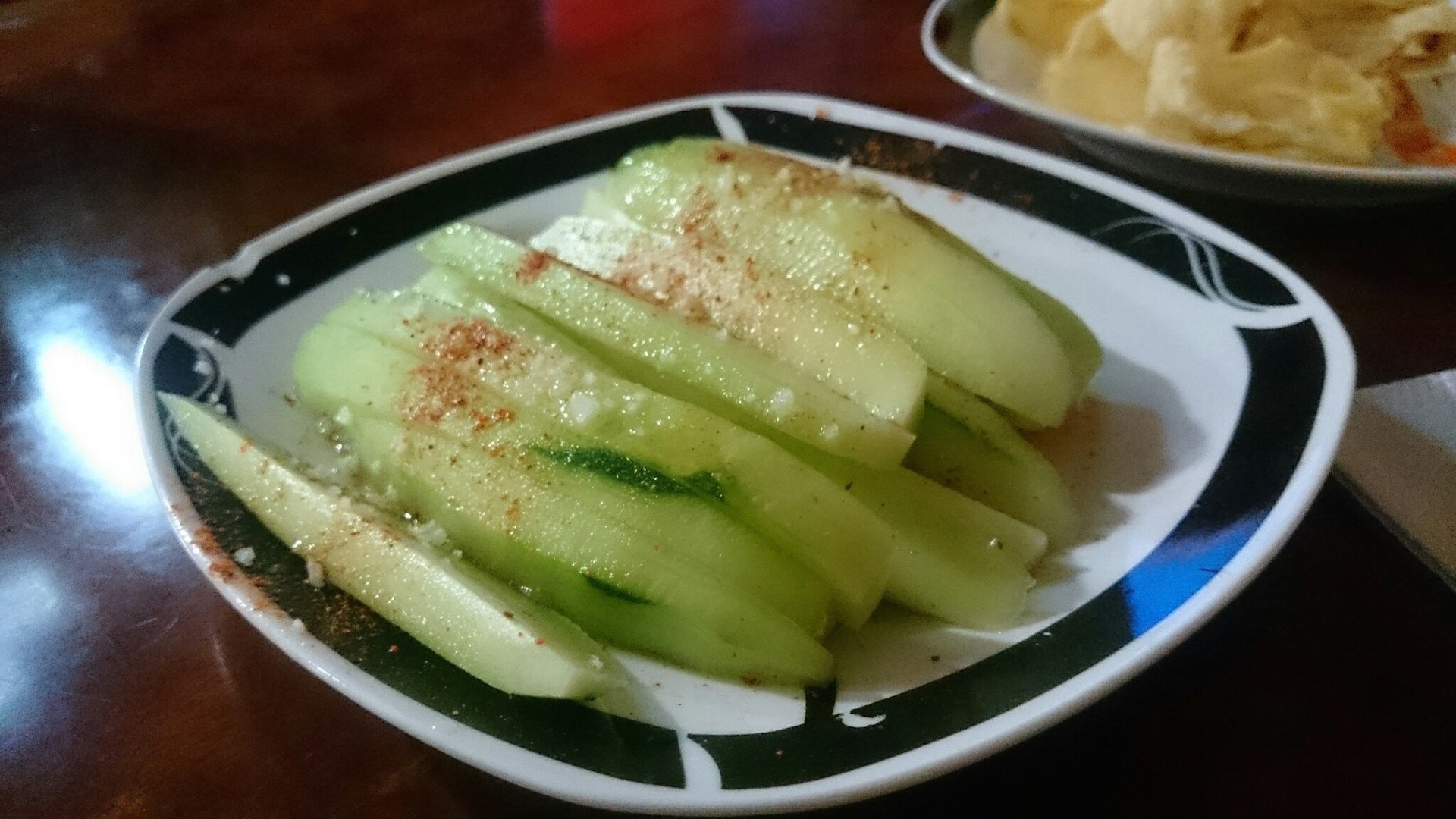 Bar snacks. Cucumber with lime, chilli and salt. Simple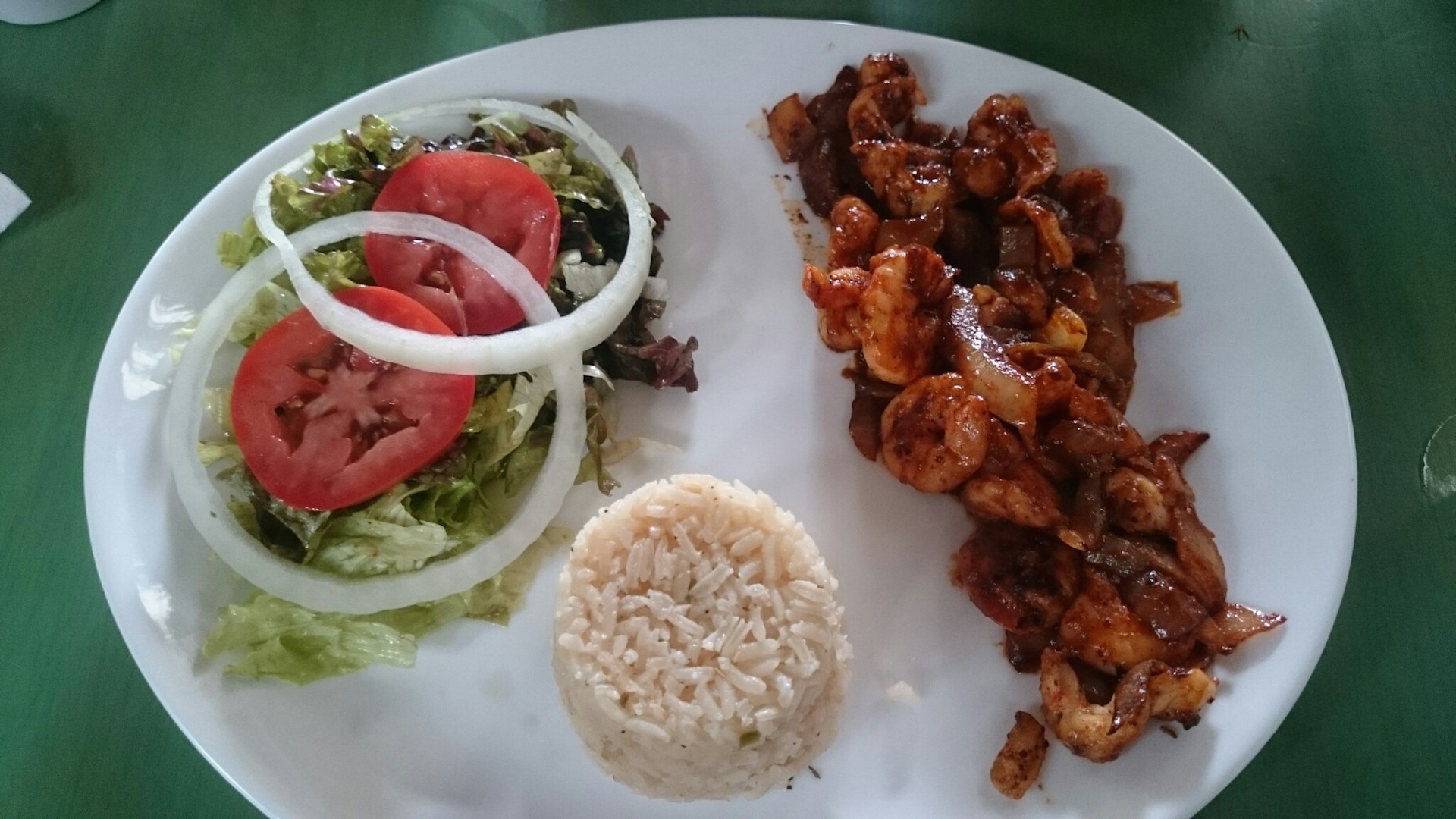 Spicy Prawns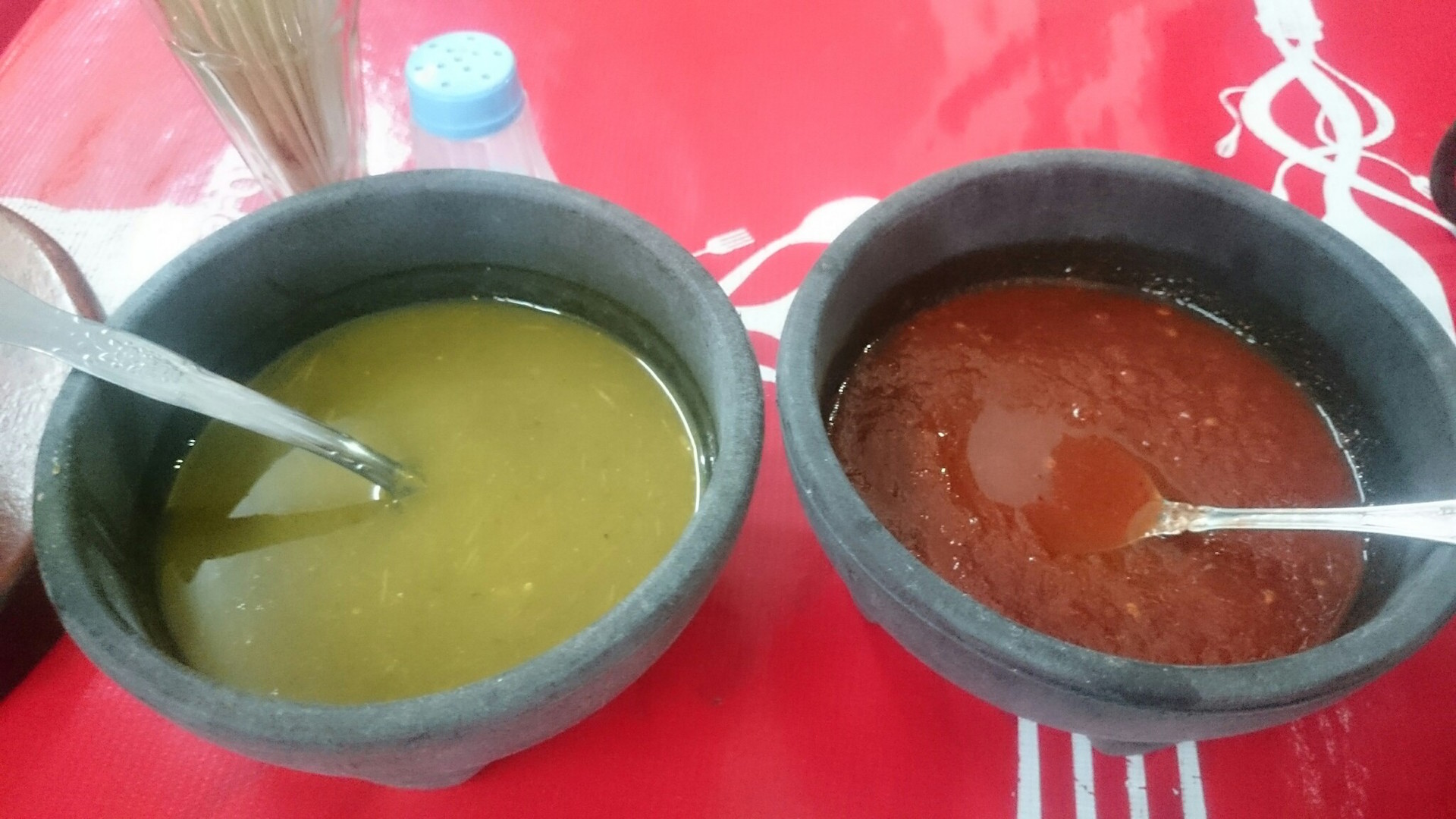 One is very hot, the other is hotter!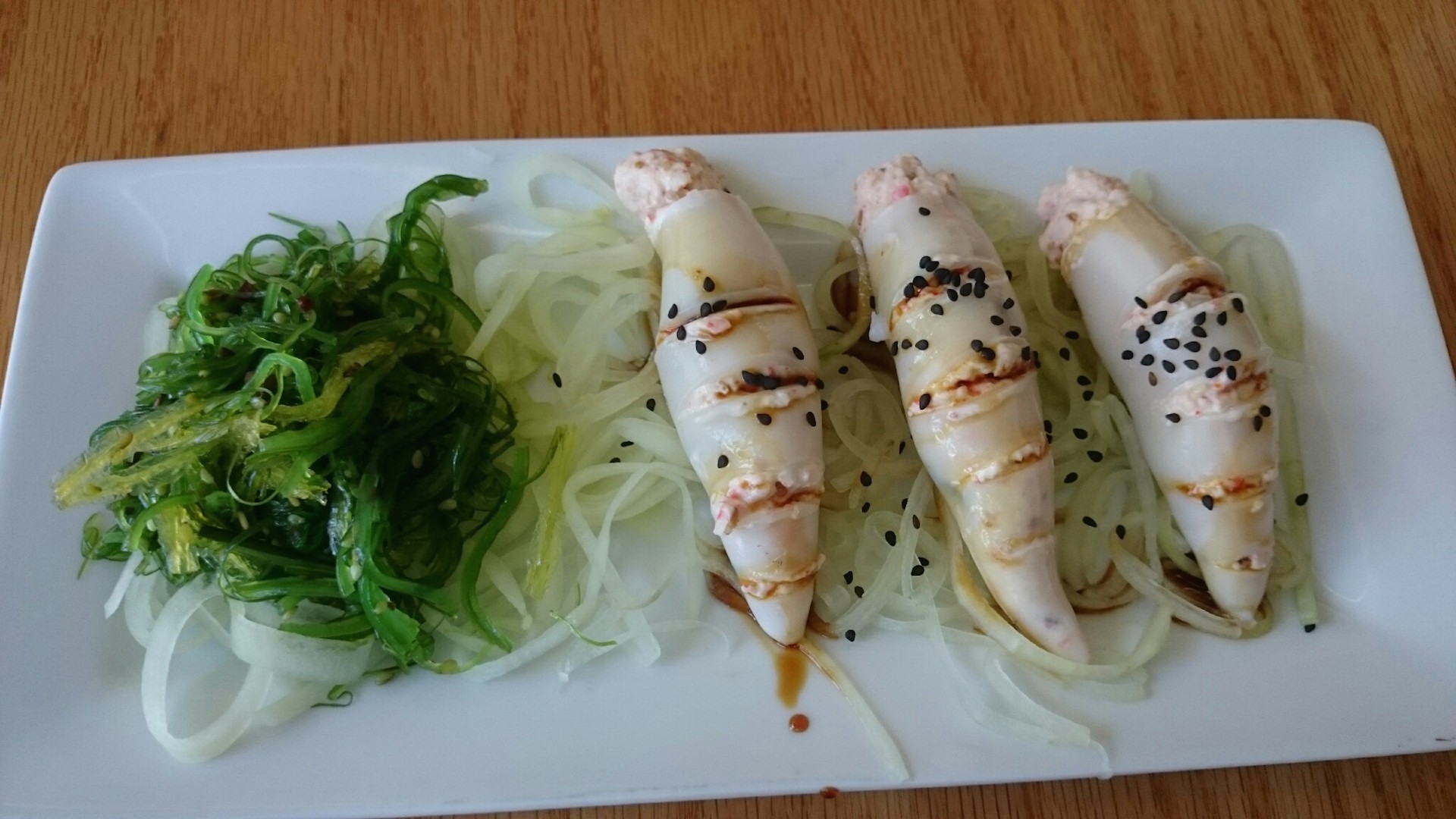 Squid stuffed with crab meat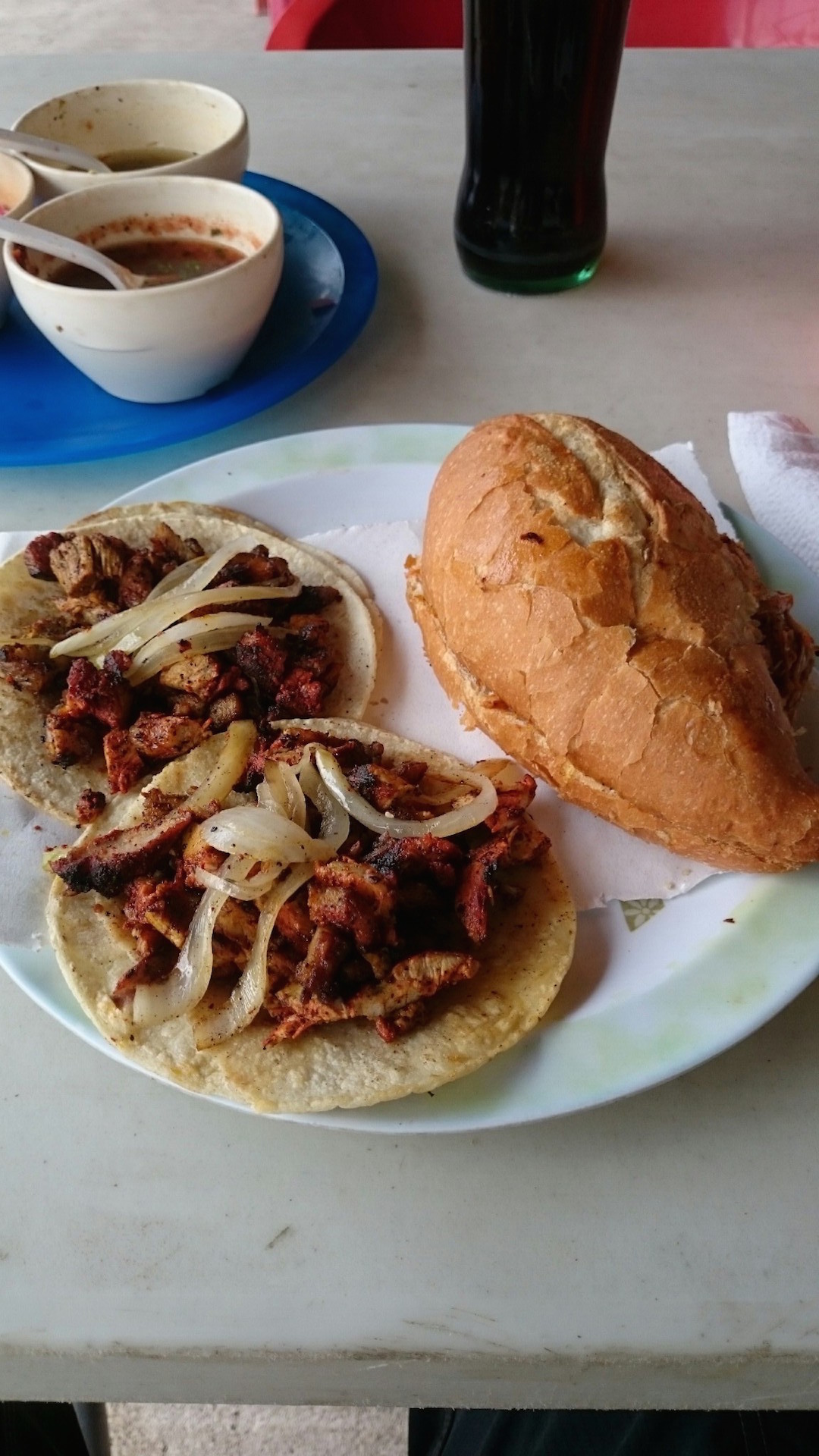 Tacos al pastor - Pork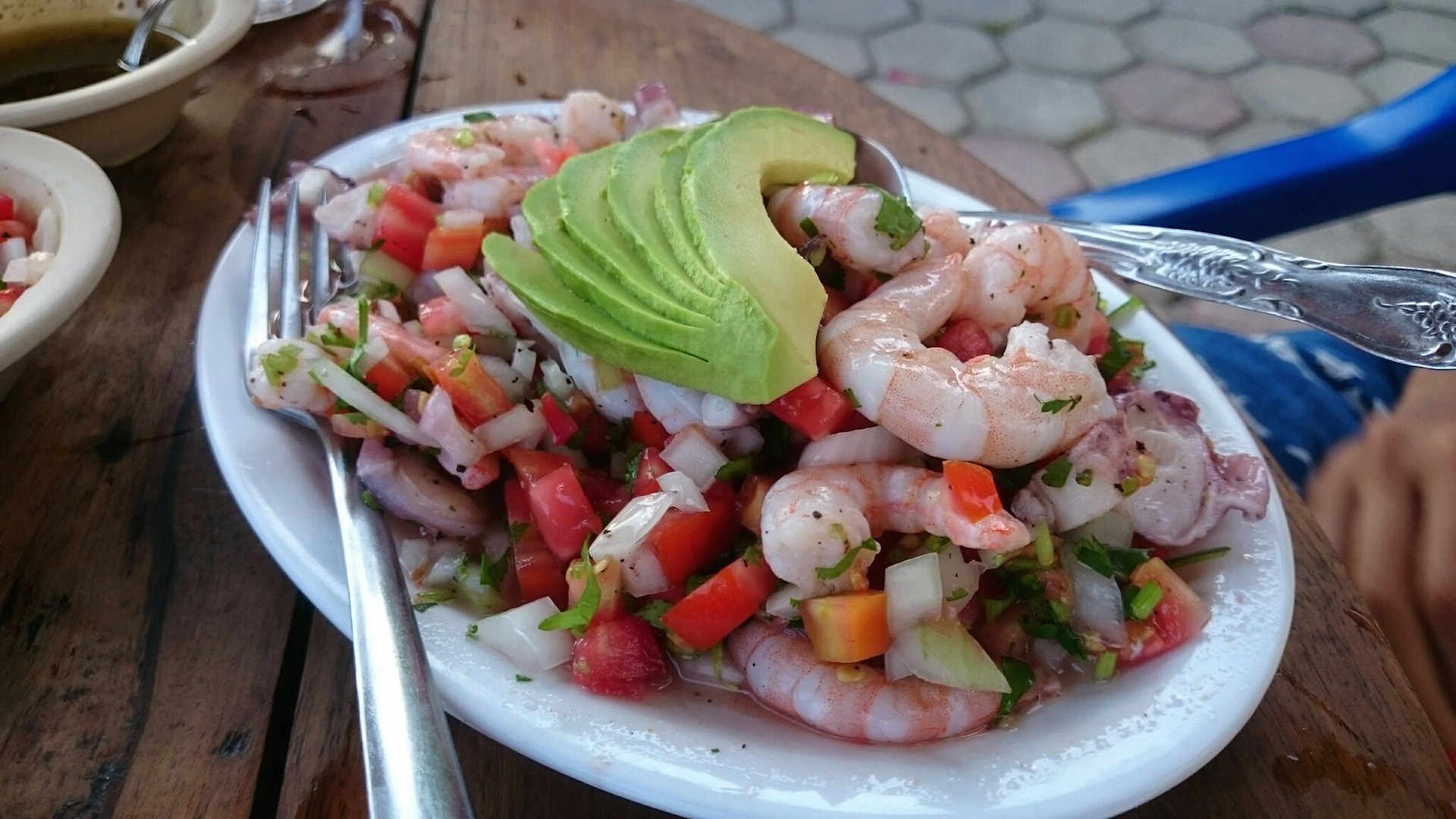 Ceviche mixto. Prawns, Fish, Octopus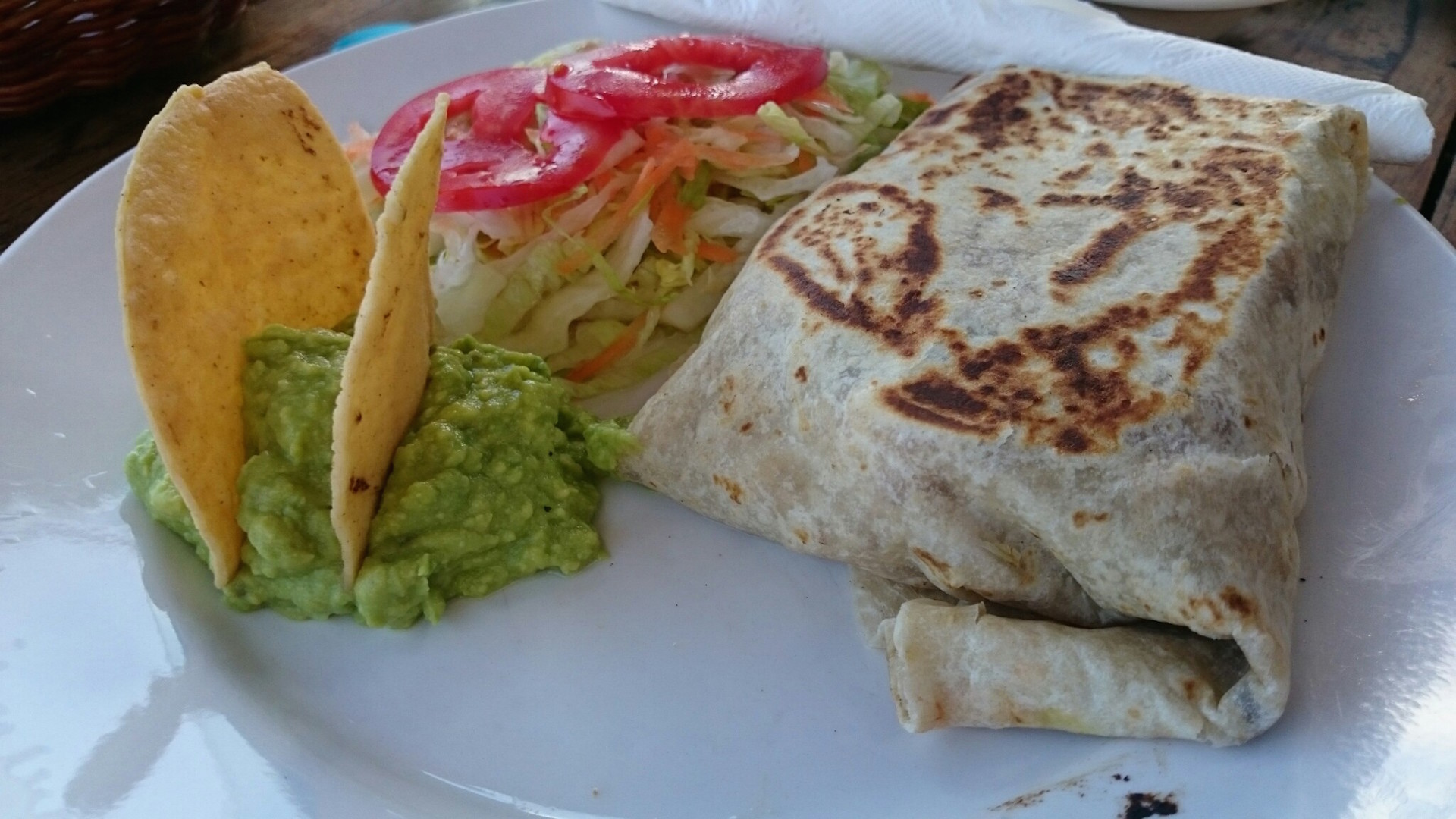 Super Burrito with Arrachera and Guacamole!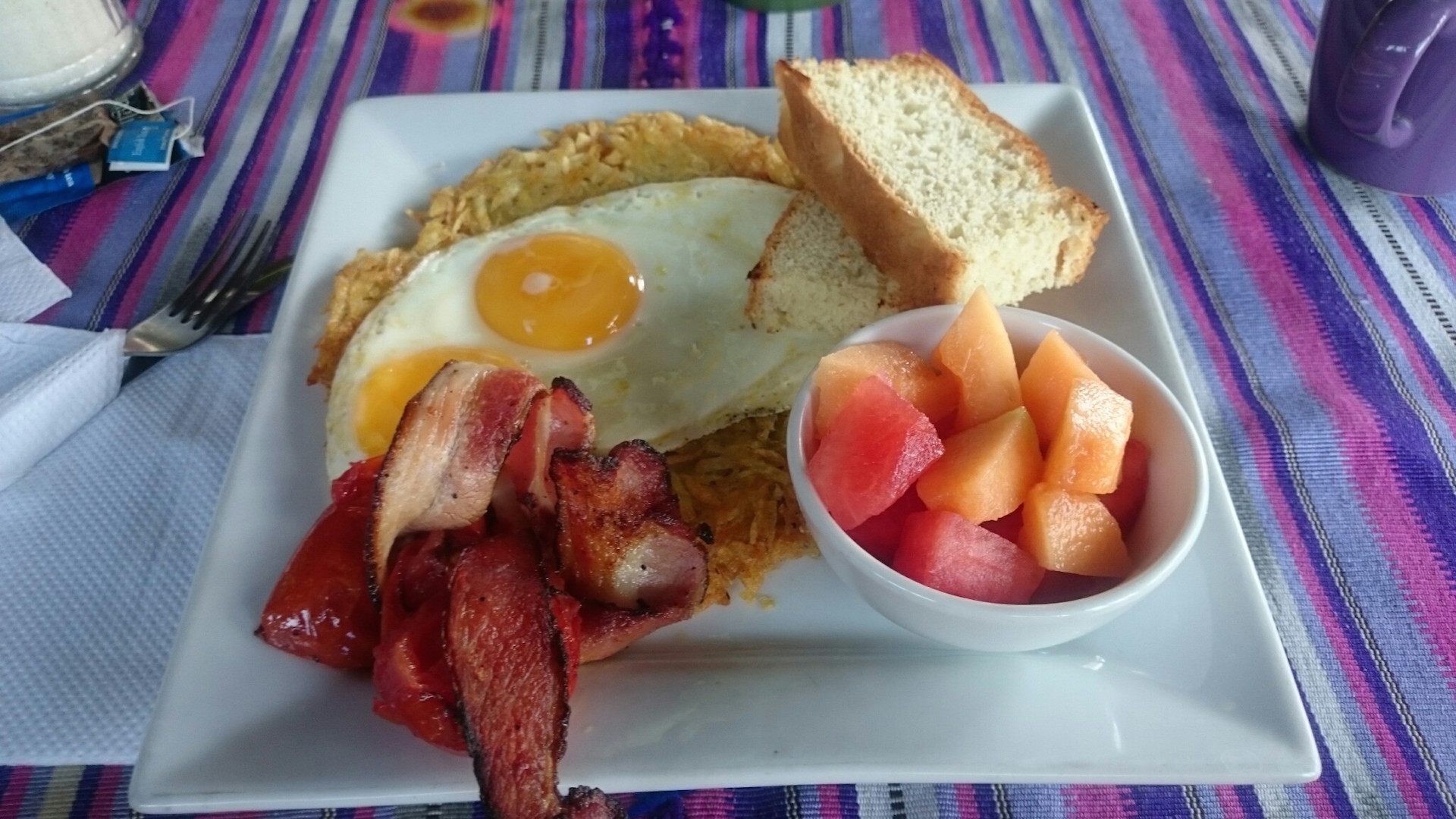 Almost an English breakfast. Todos Santos, BCS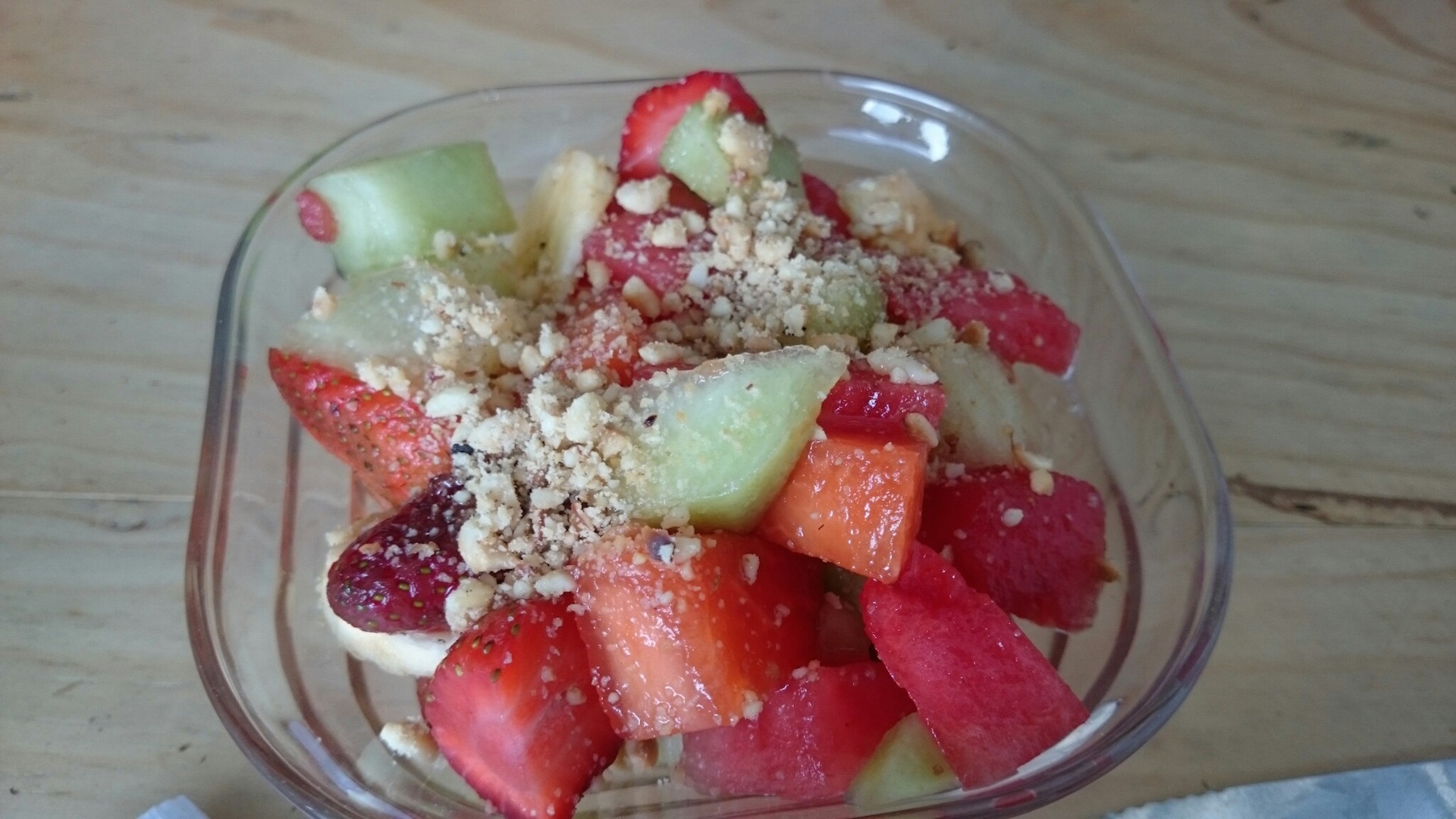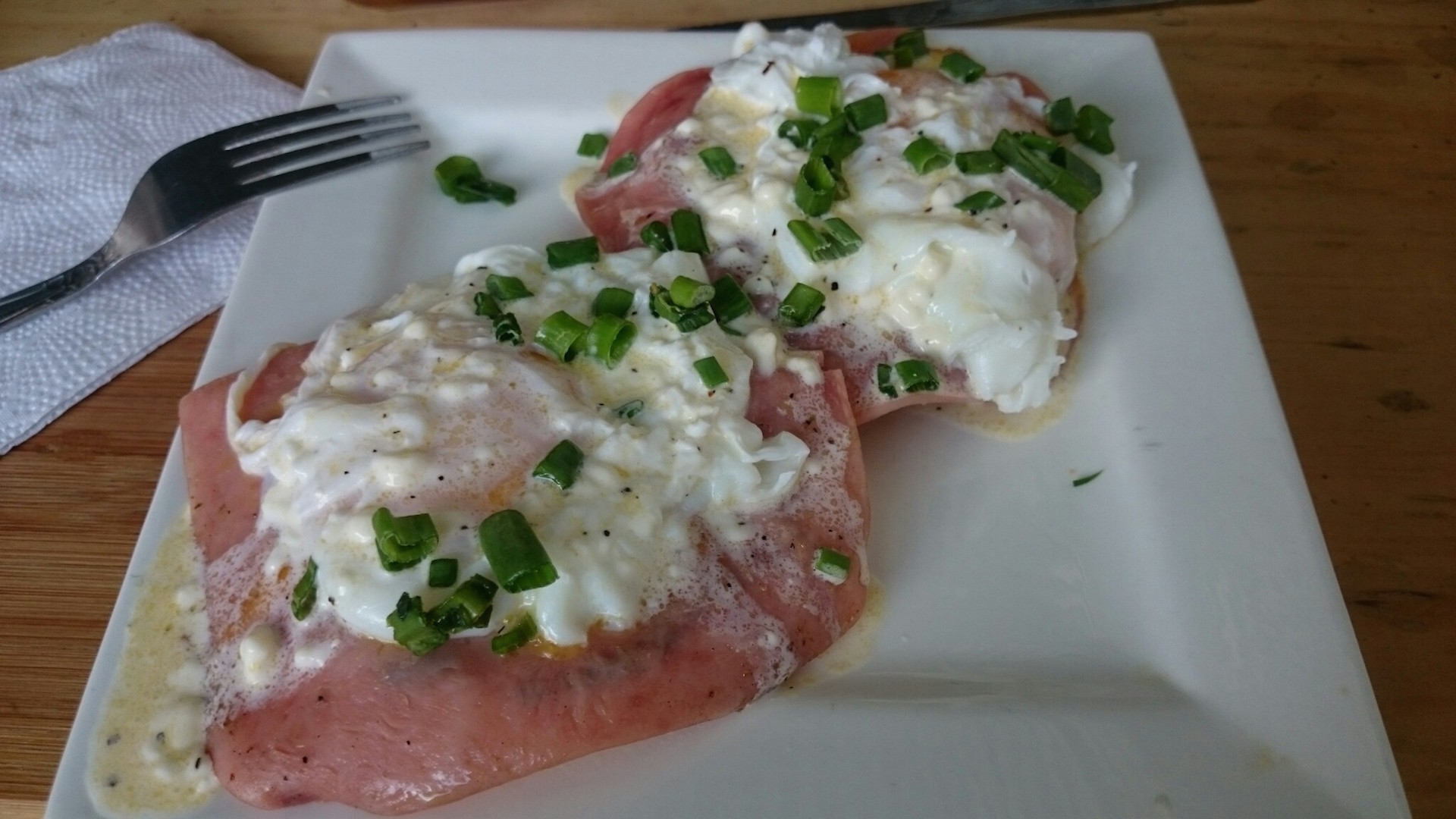 Eggs benedict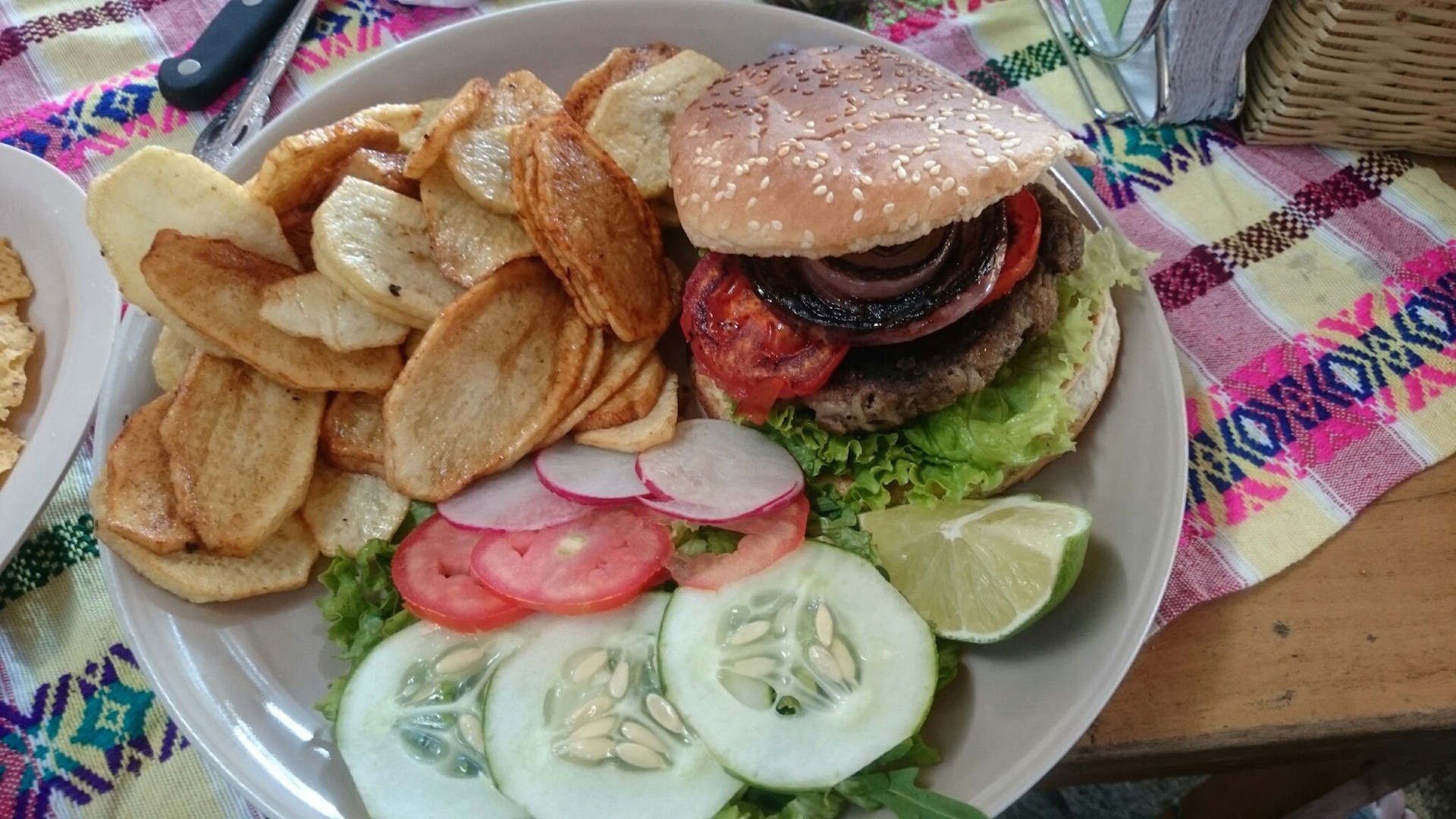 A simple hamburger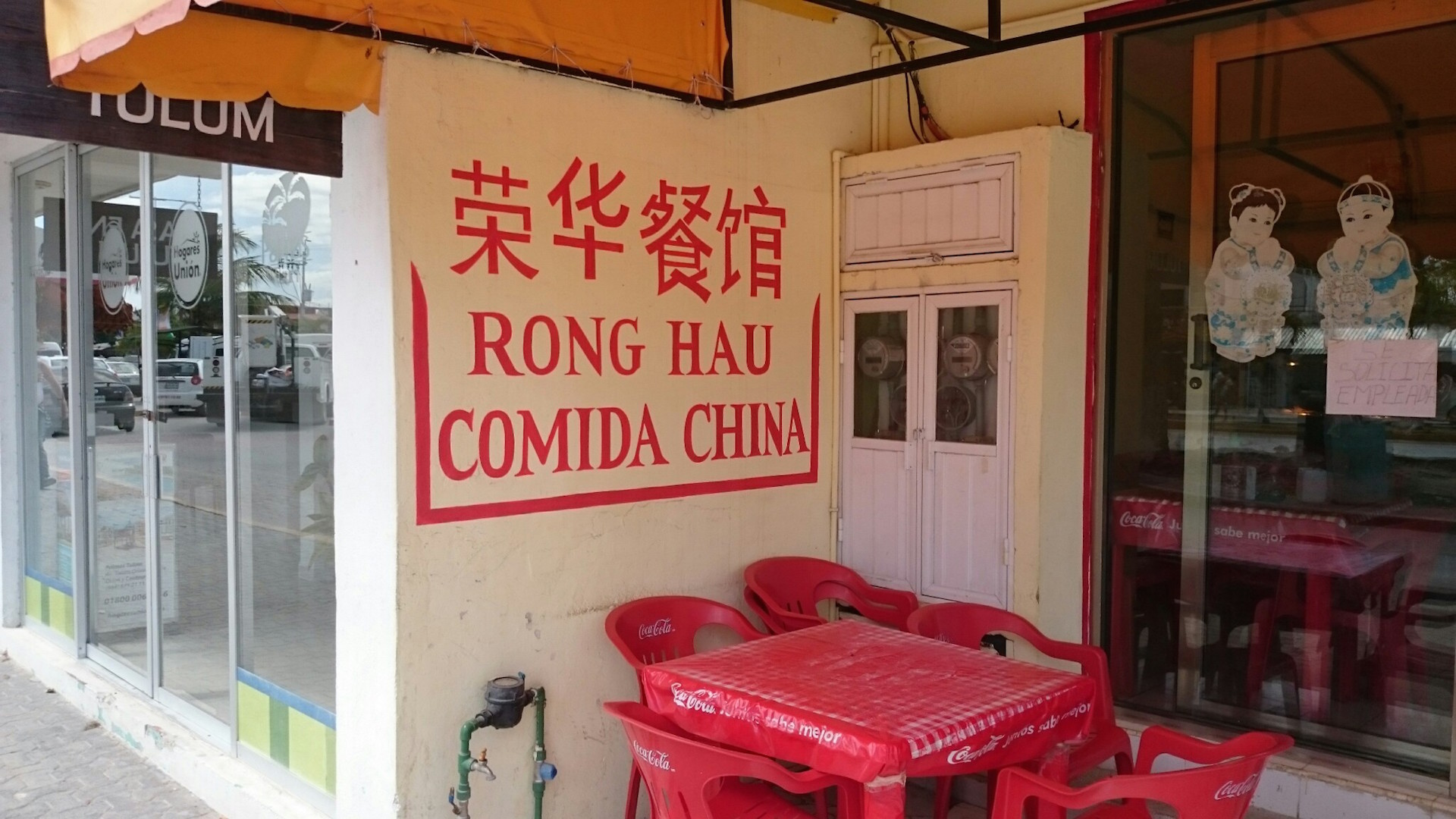 Wrong how? Because your food was terrible!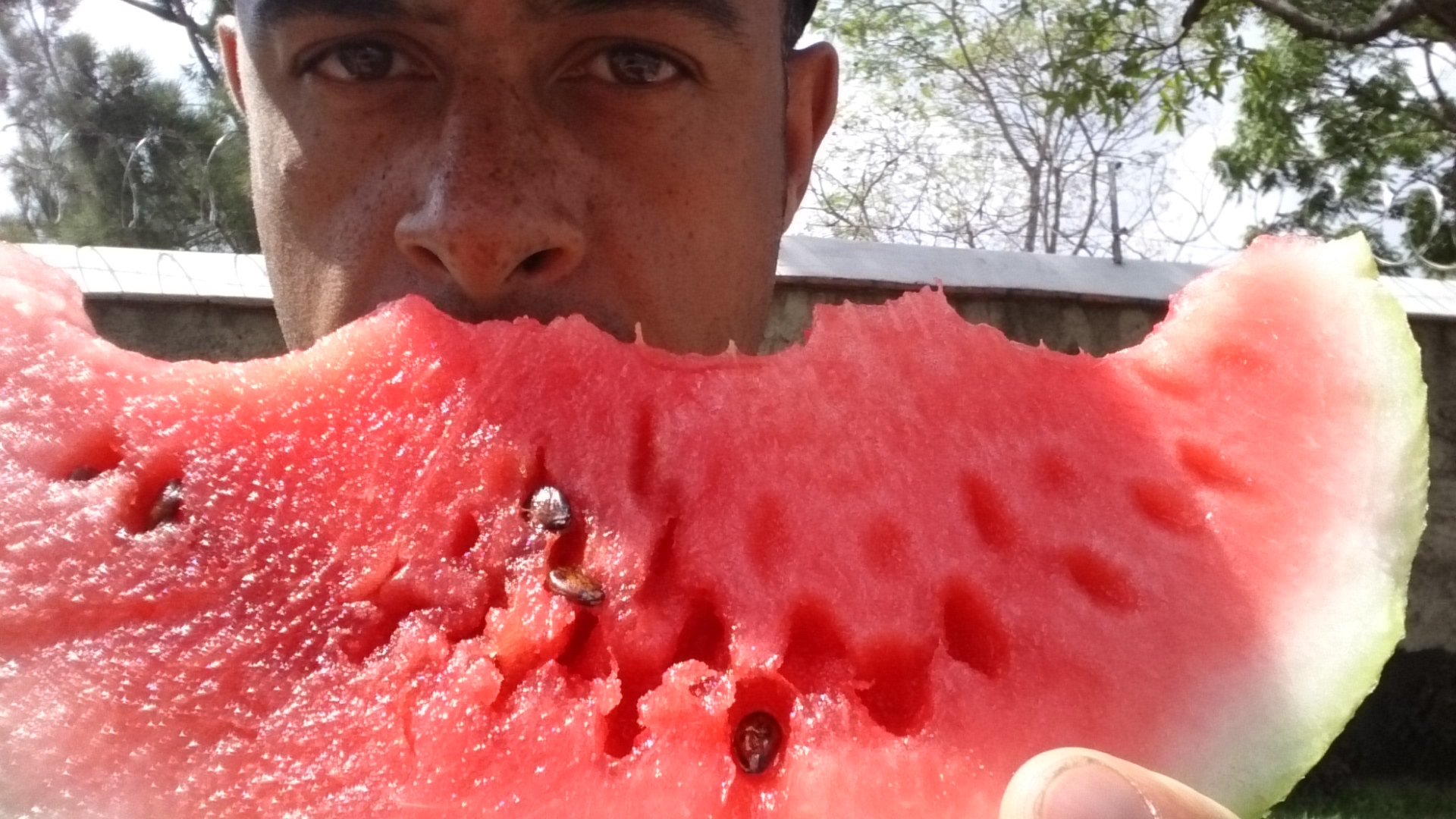 Smile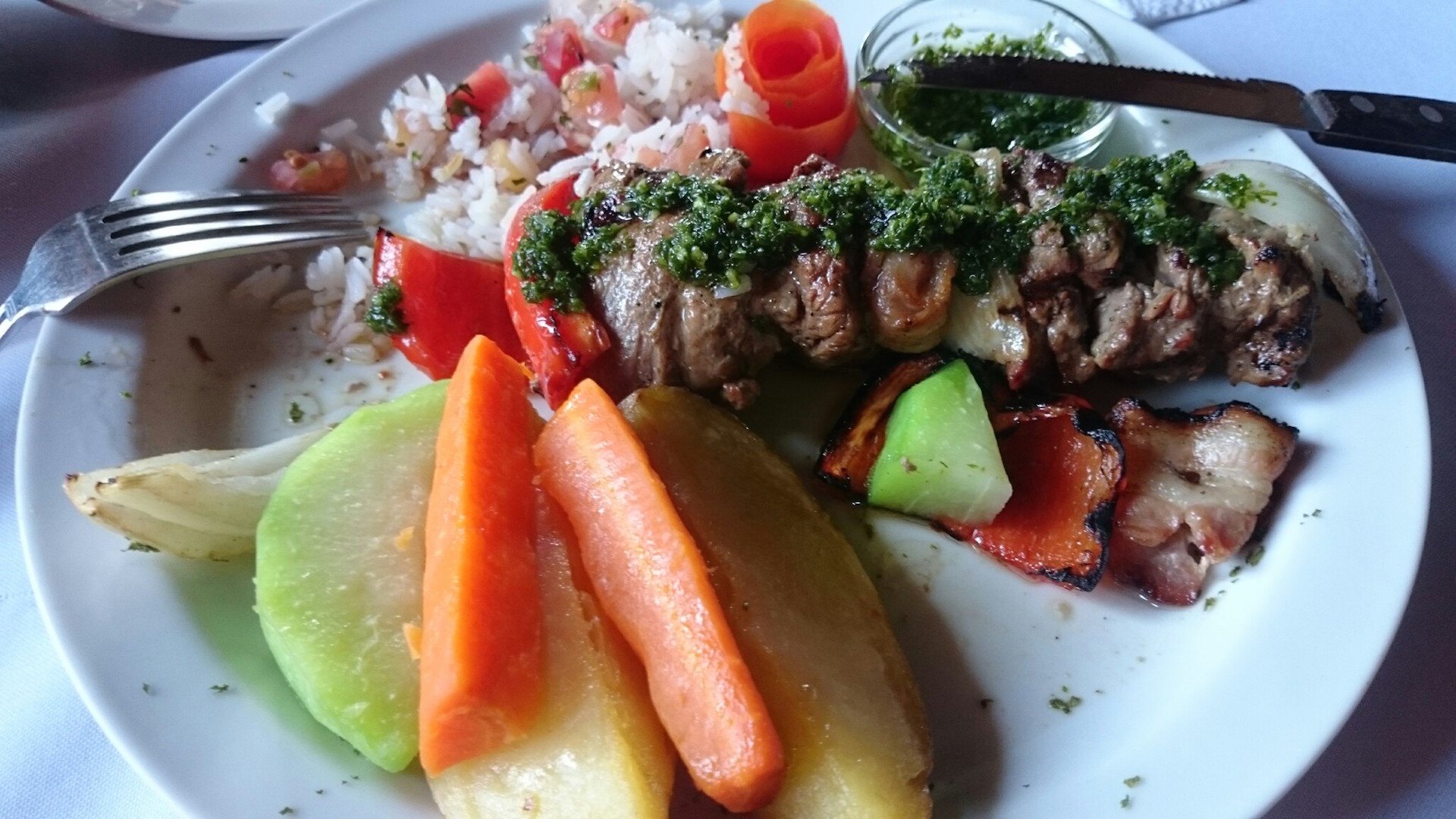 Sirloin Kebab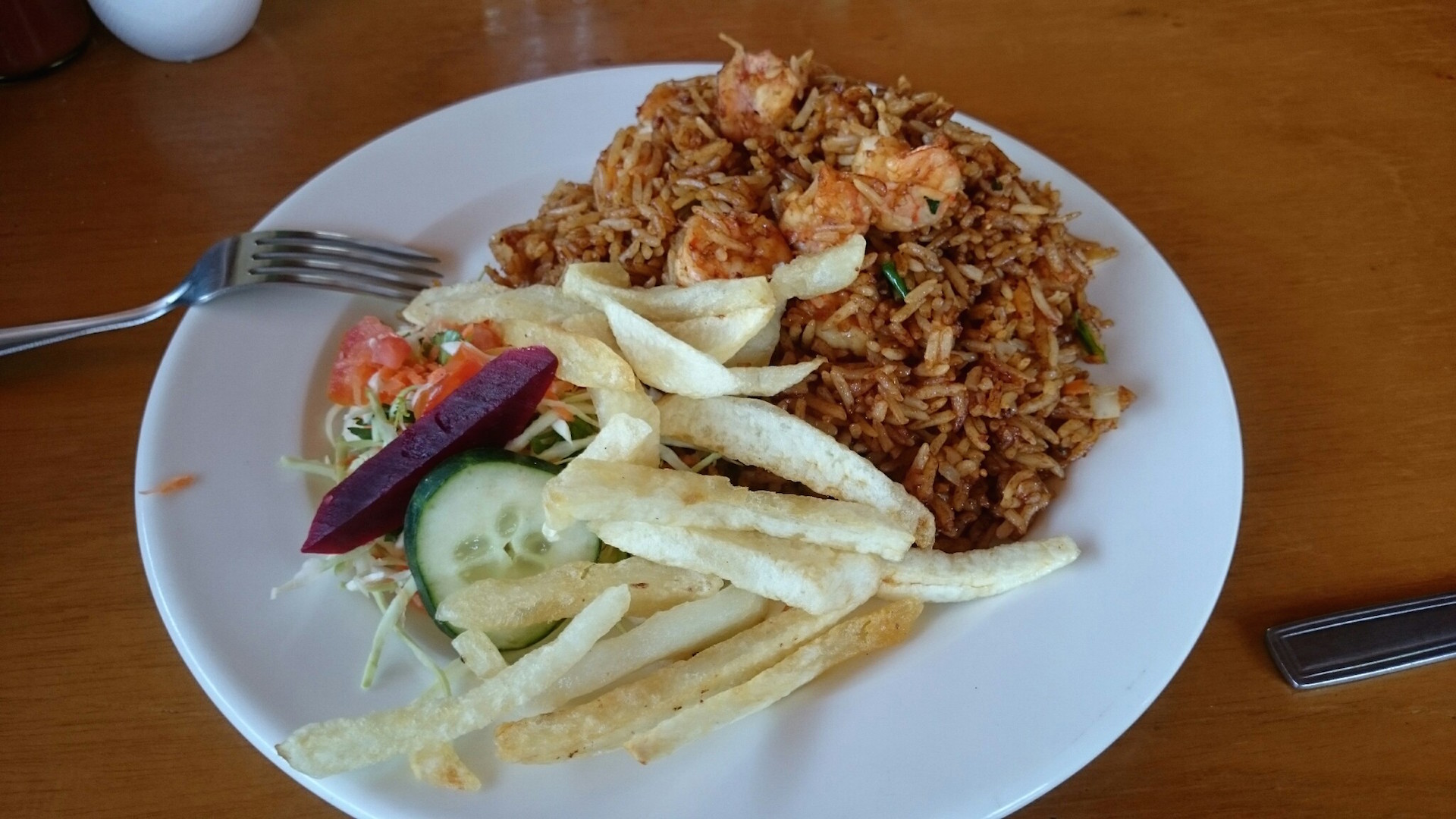 Spicy seafood rice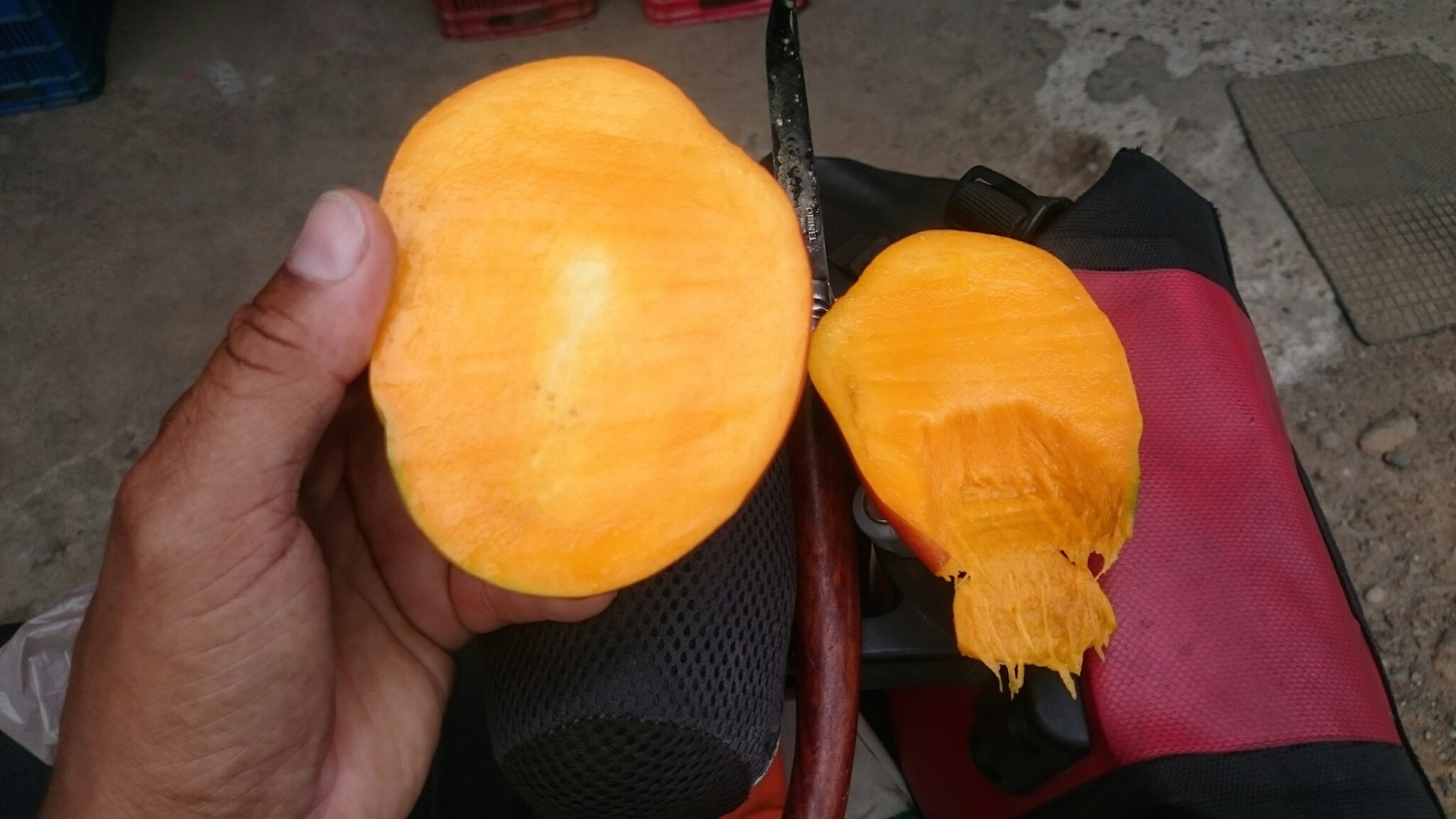 Just a Mango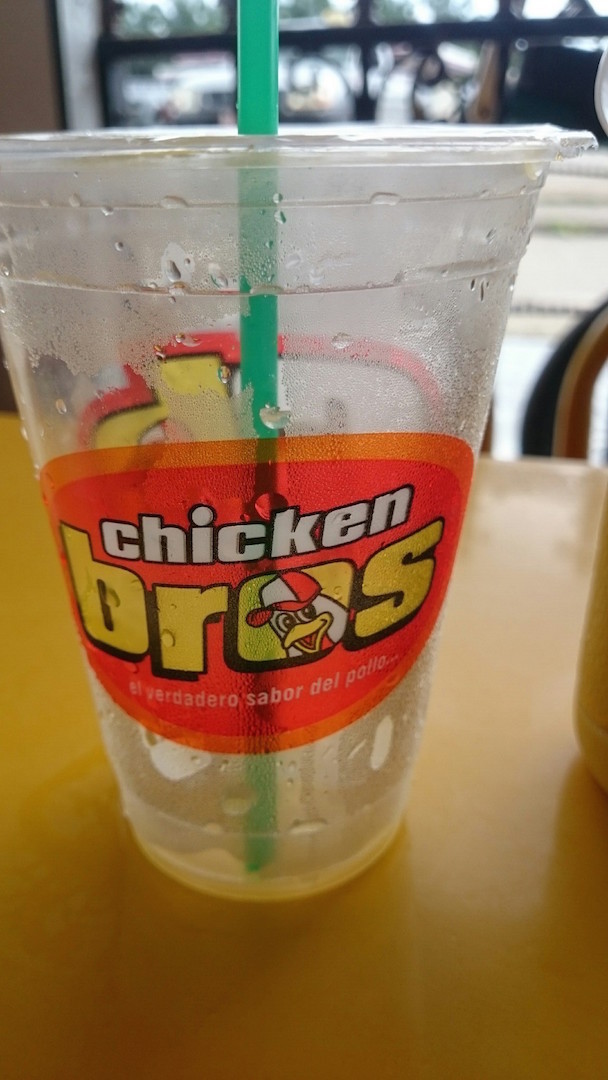 Los Pollos Hermanos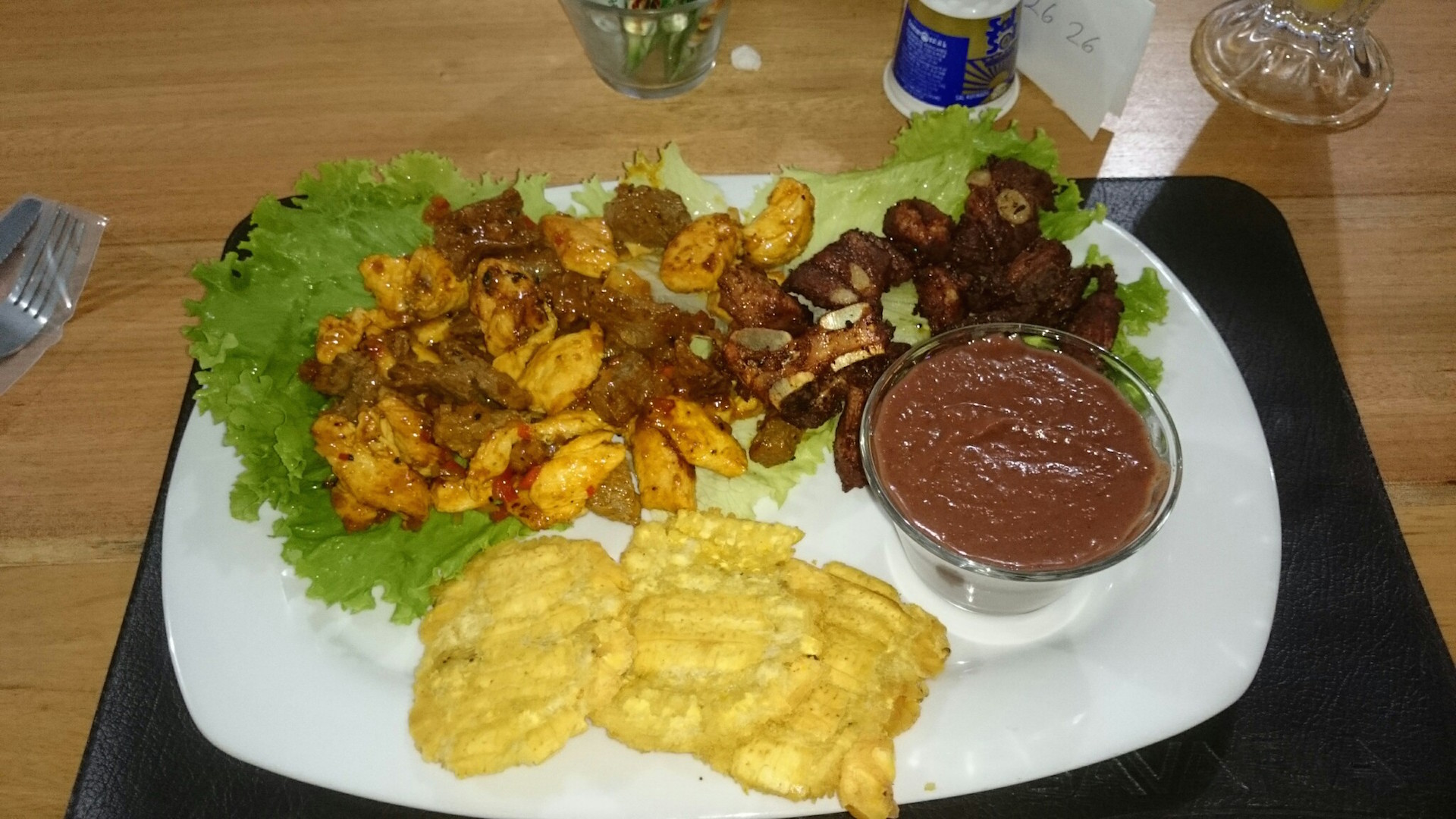 Mixed grill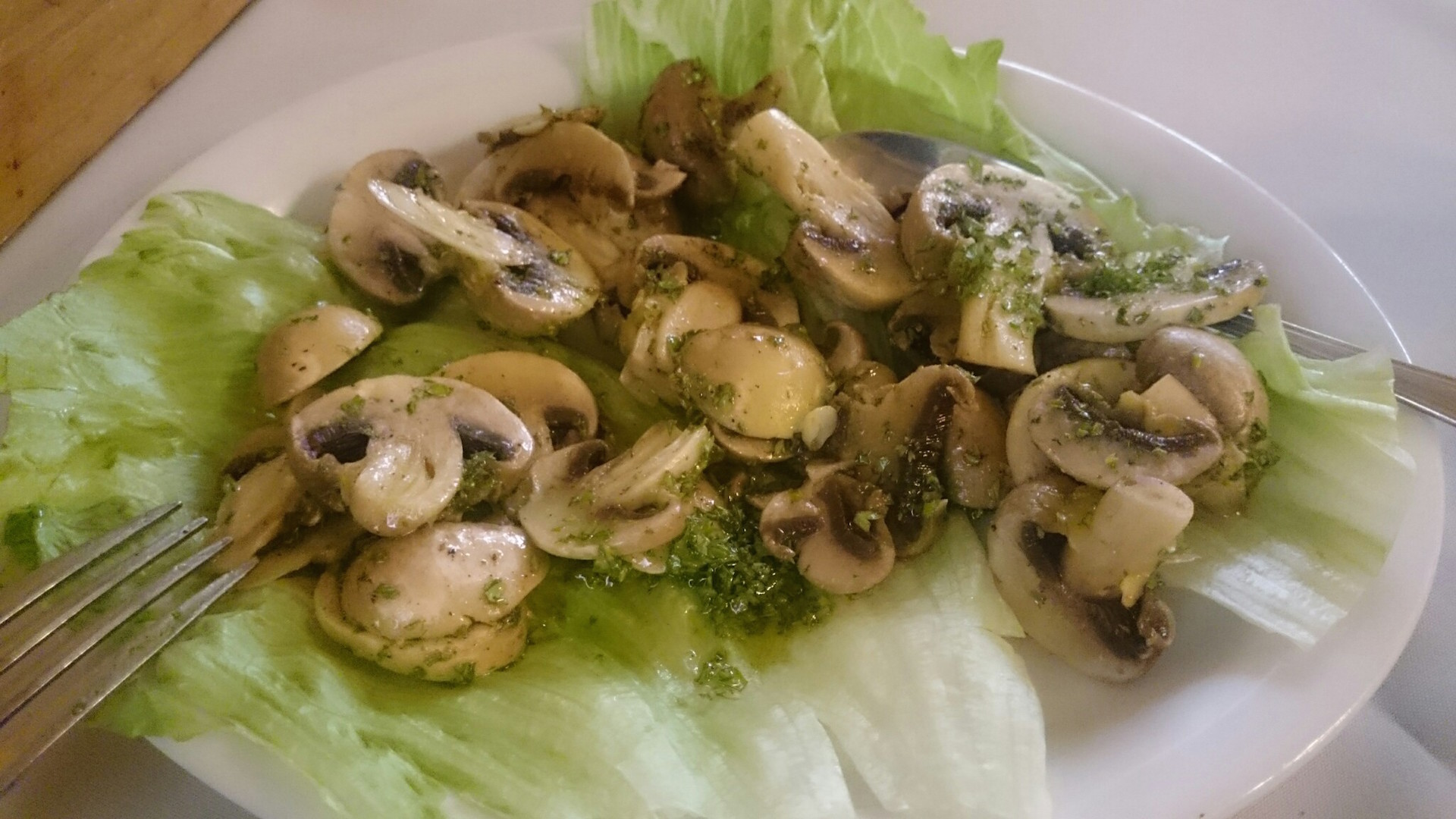 Fresh Mushroom Salad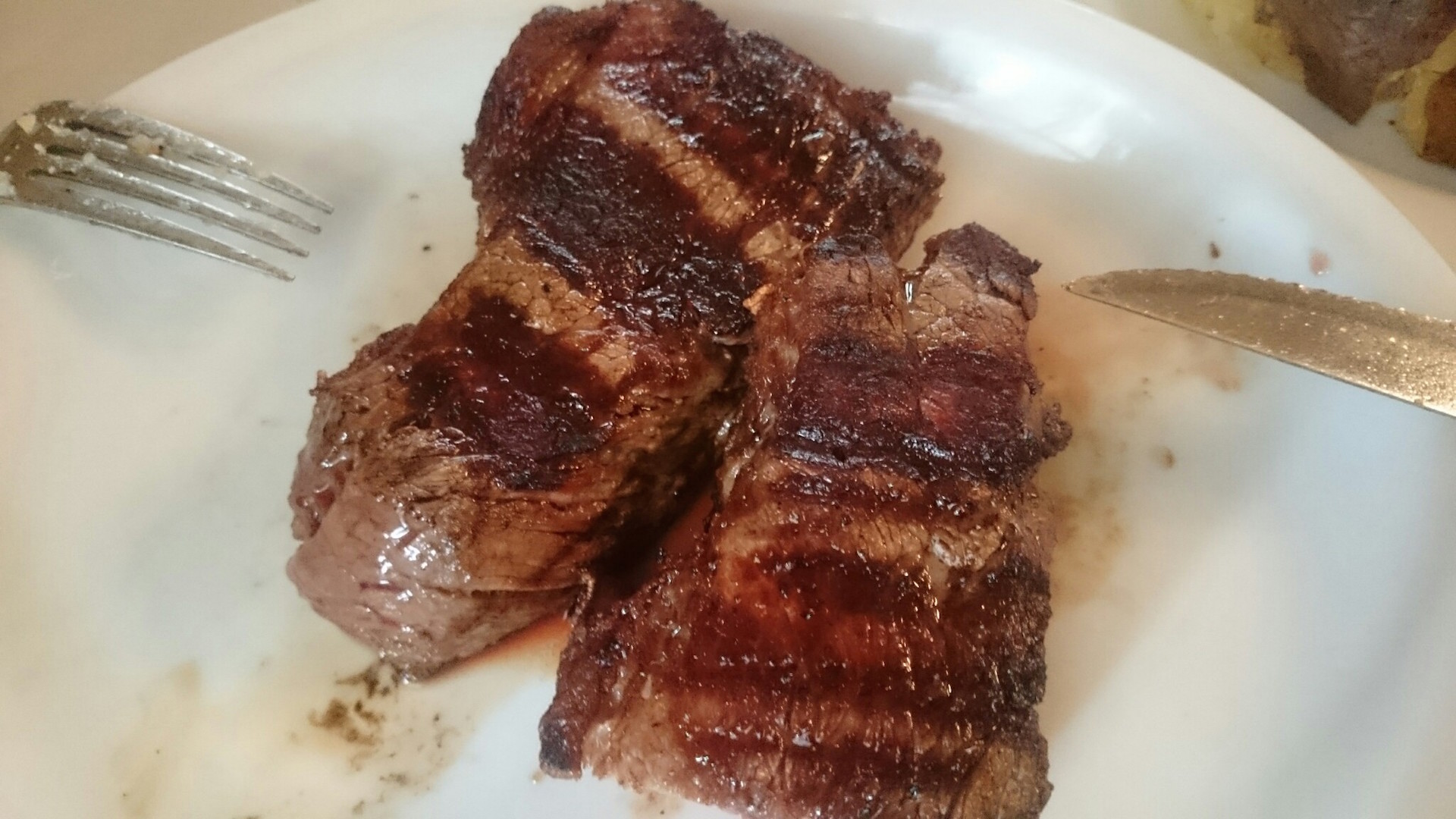 The best steak in Panama city
Fish Ceviche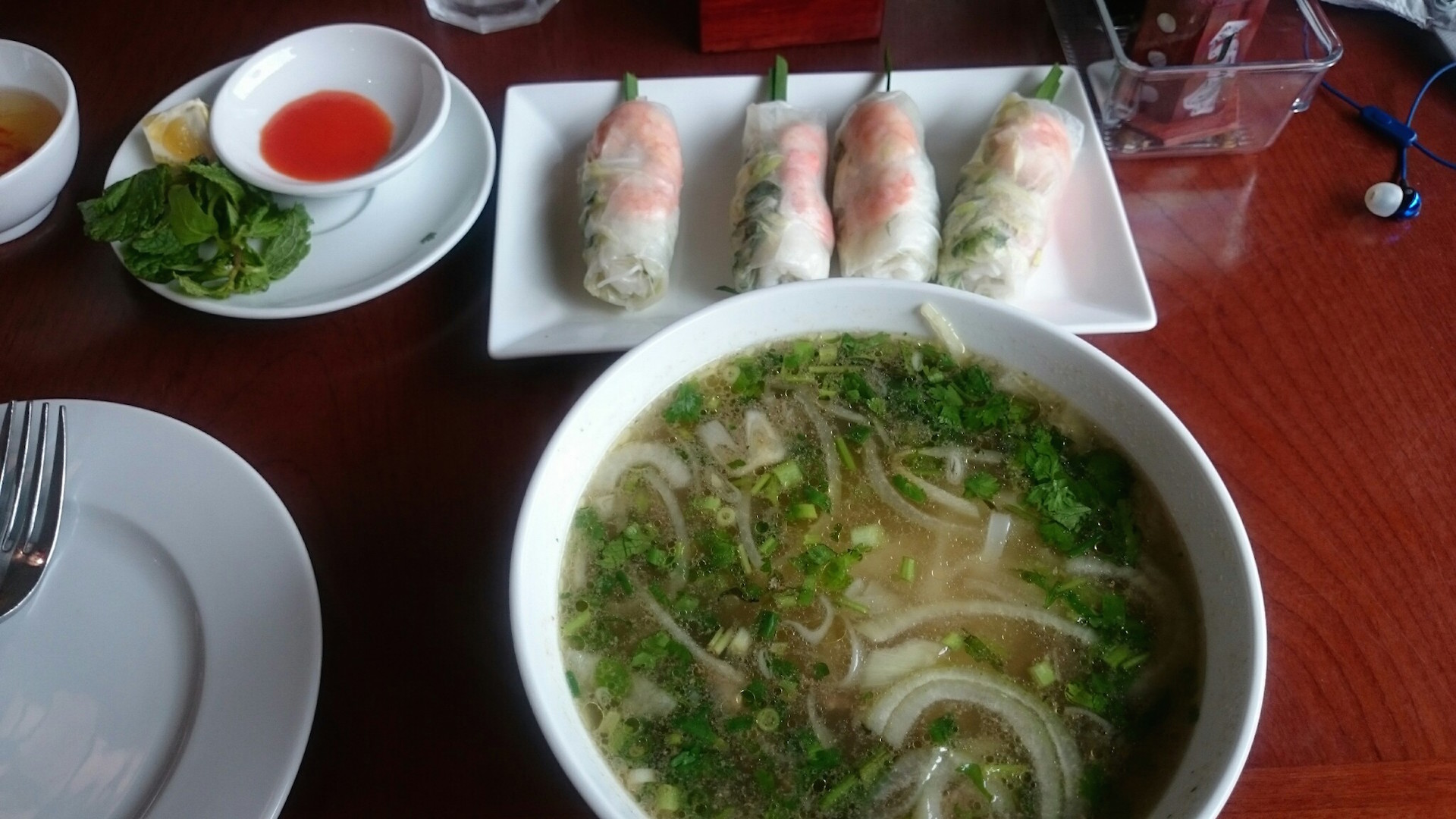 Vietnamese soup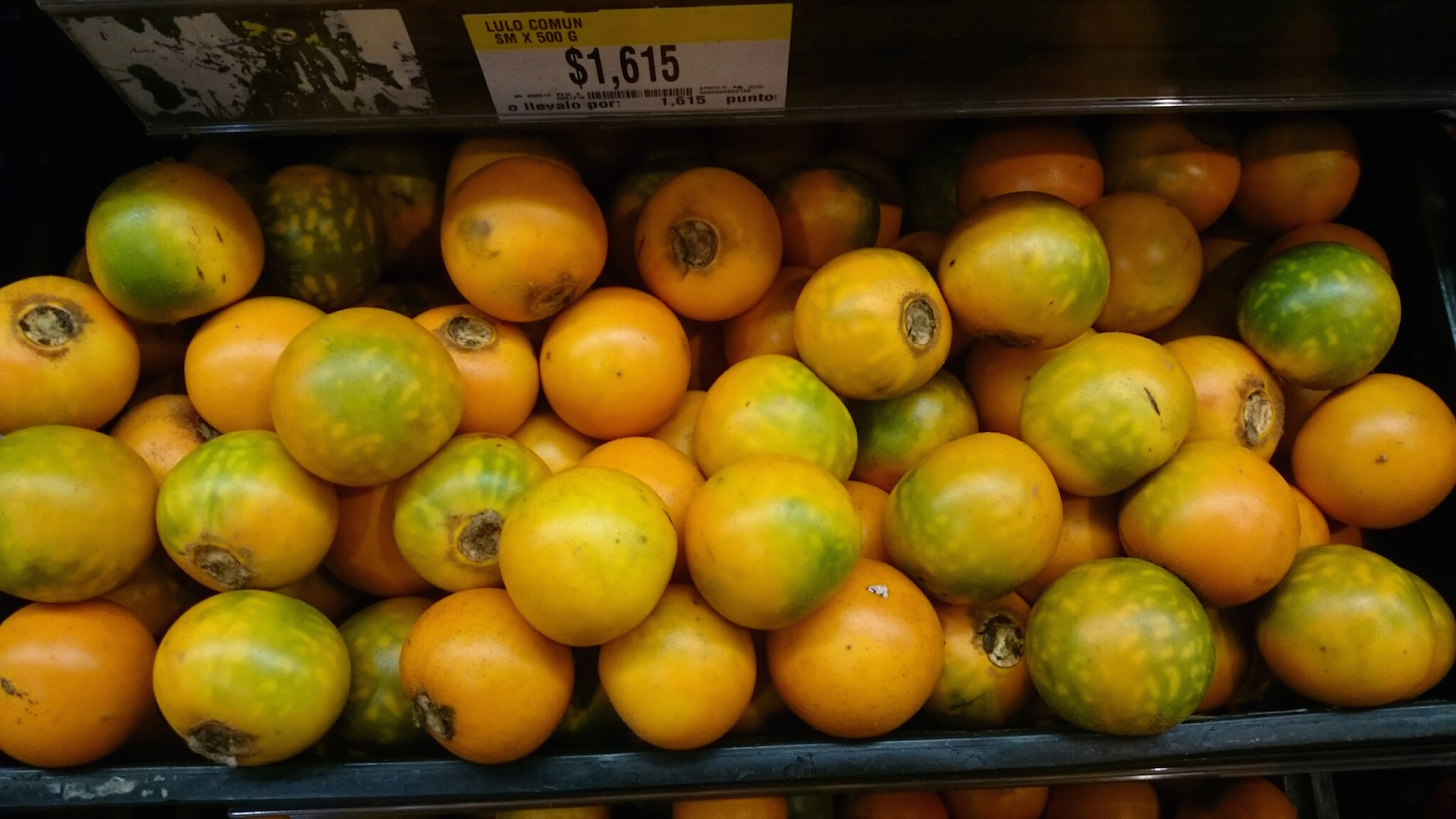 Lulo's or Naranjillas. Tangy, slightly orangy and make great juices.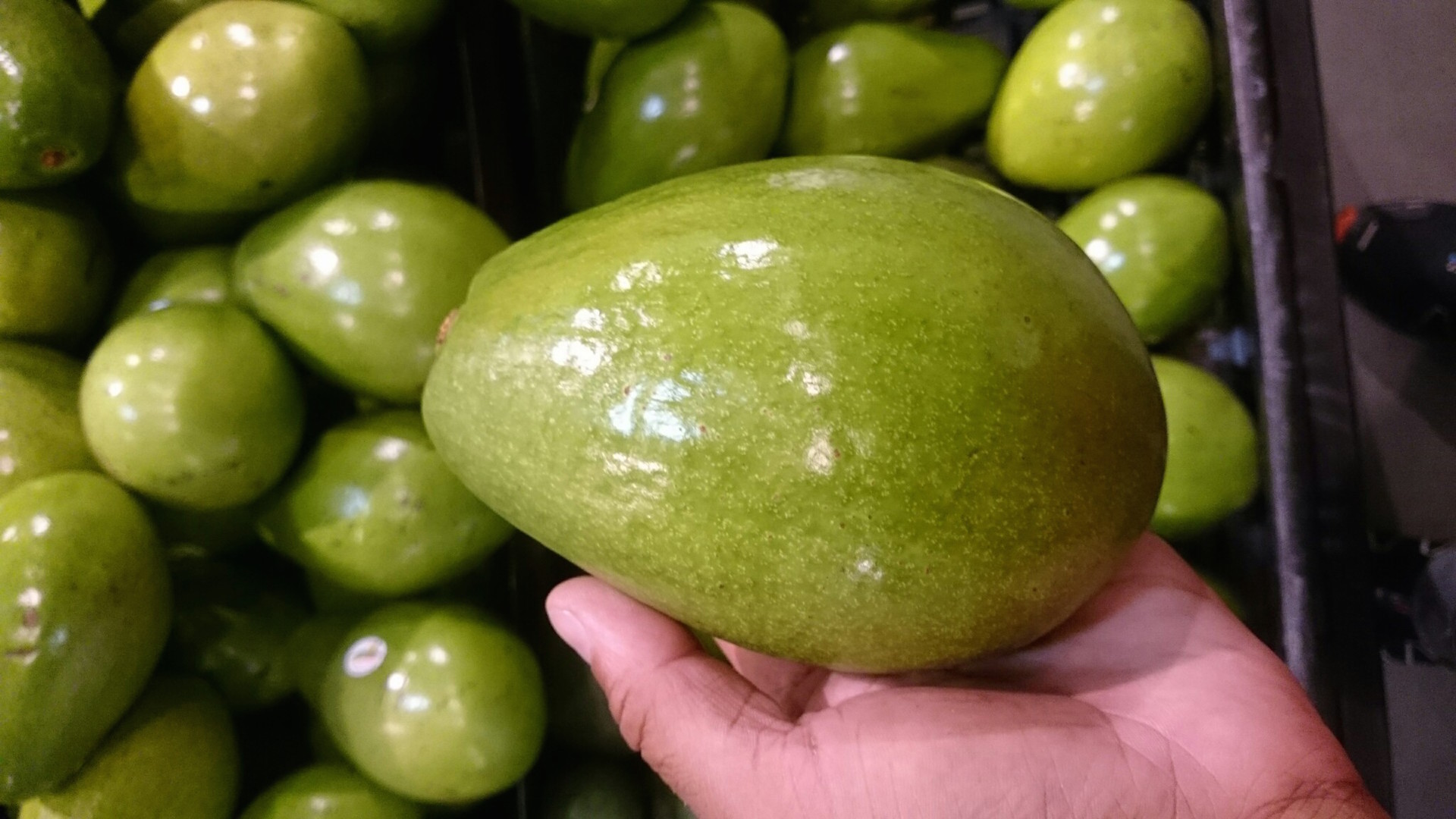 Avocado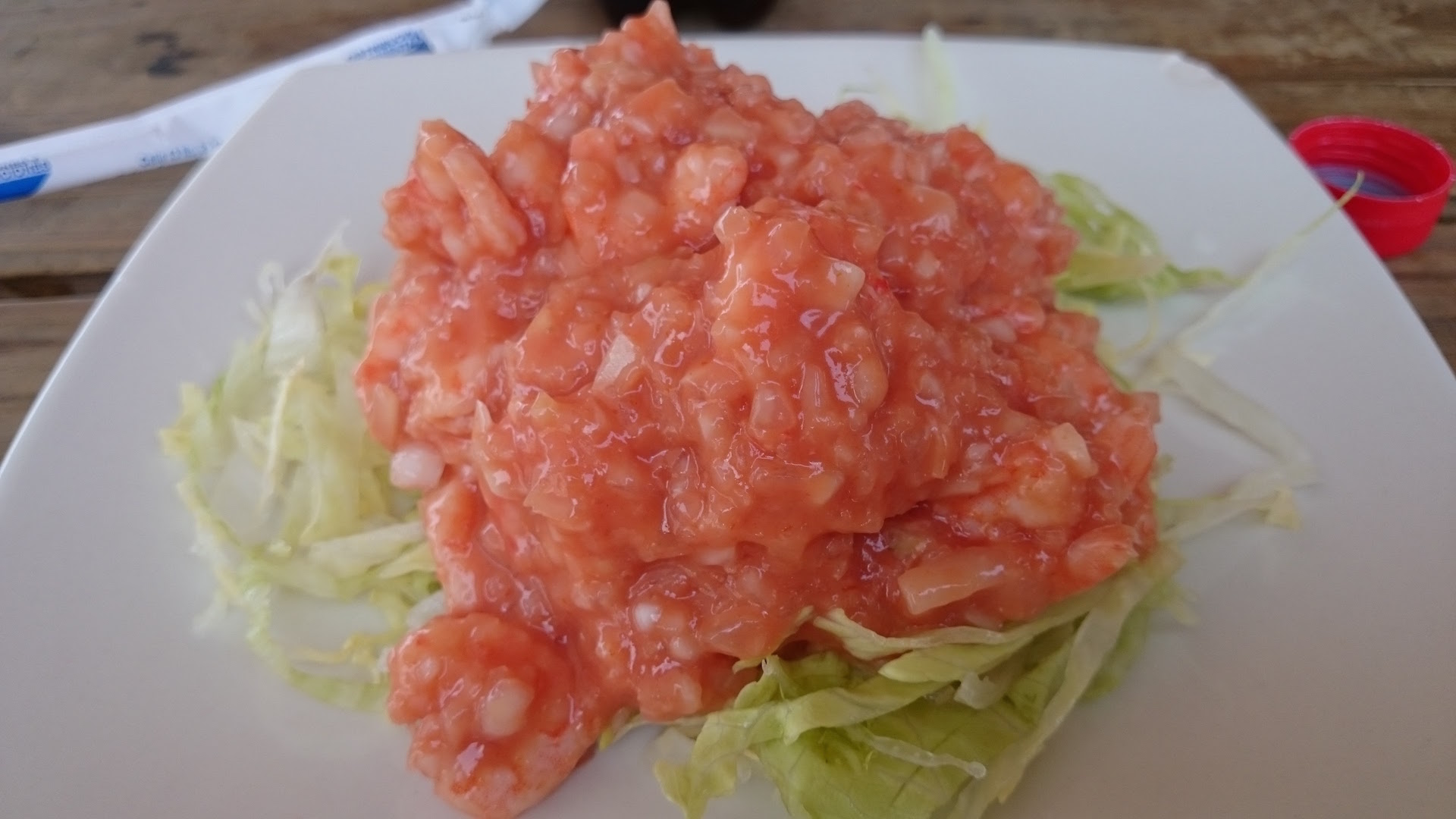 Shameful Ceviche. Just fish bits, ketchup and mayonnaise. Colombia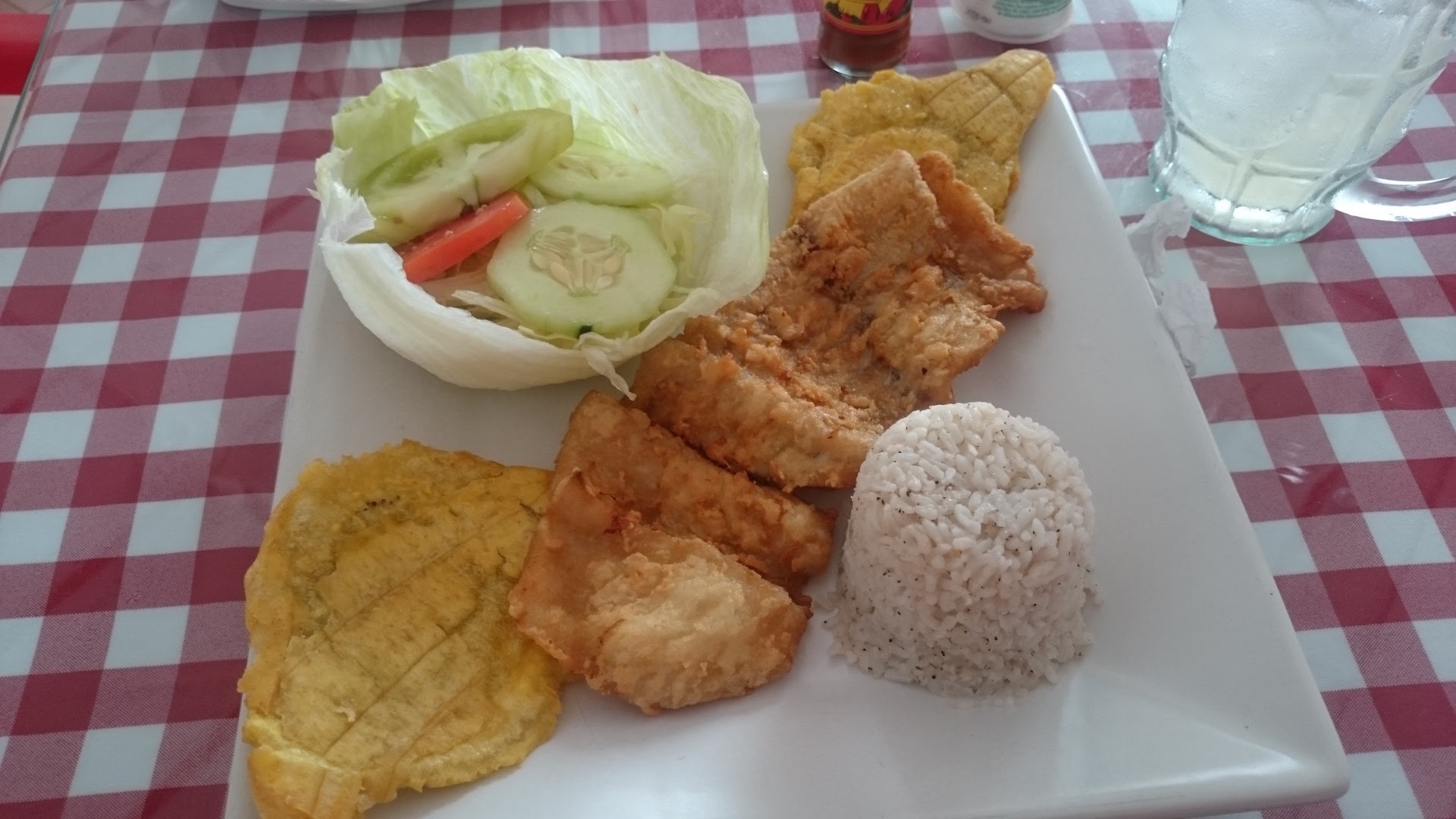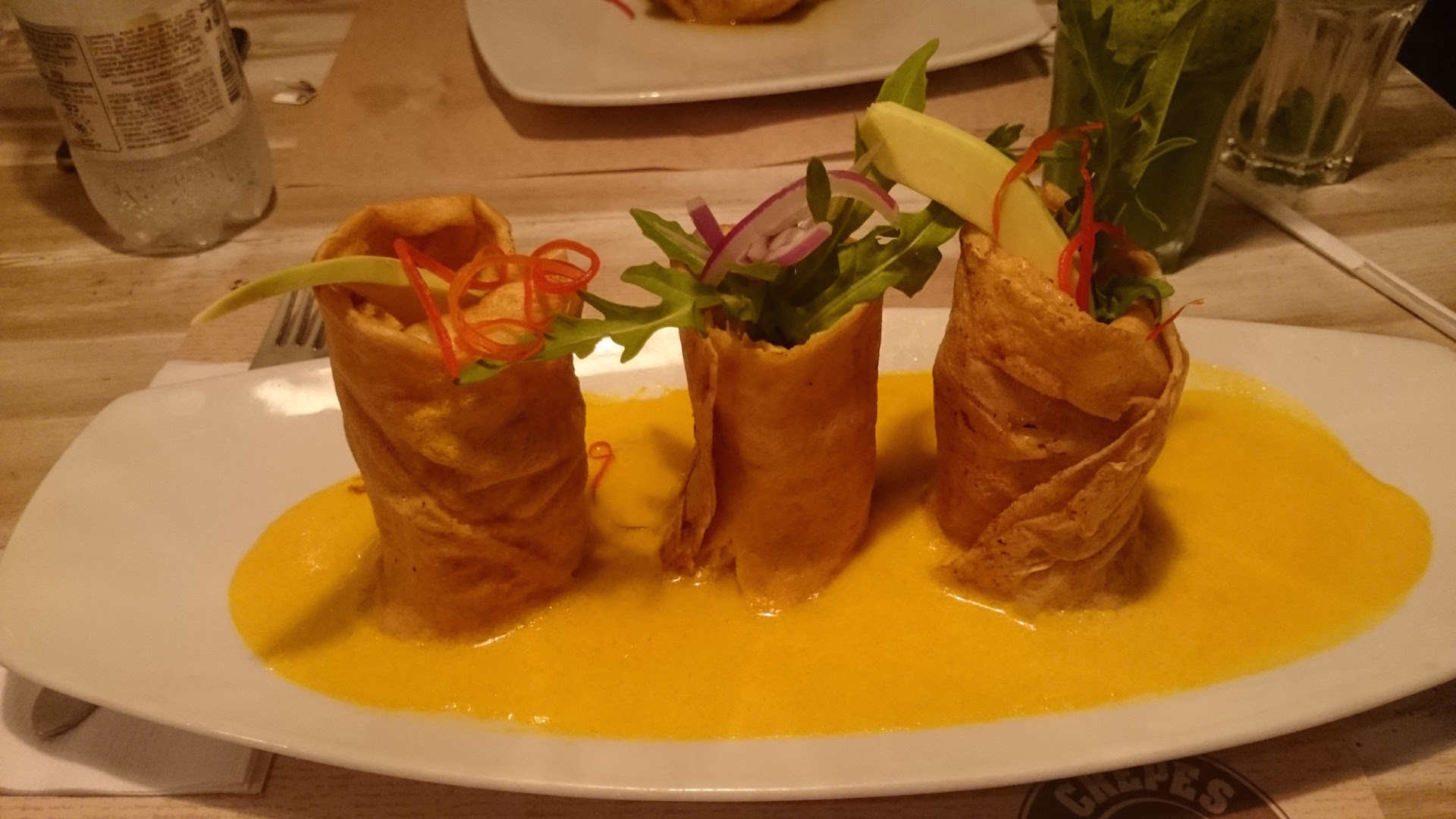 Peanut and chicken pancakes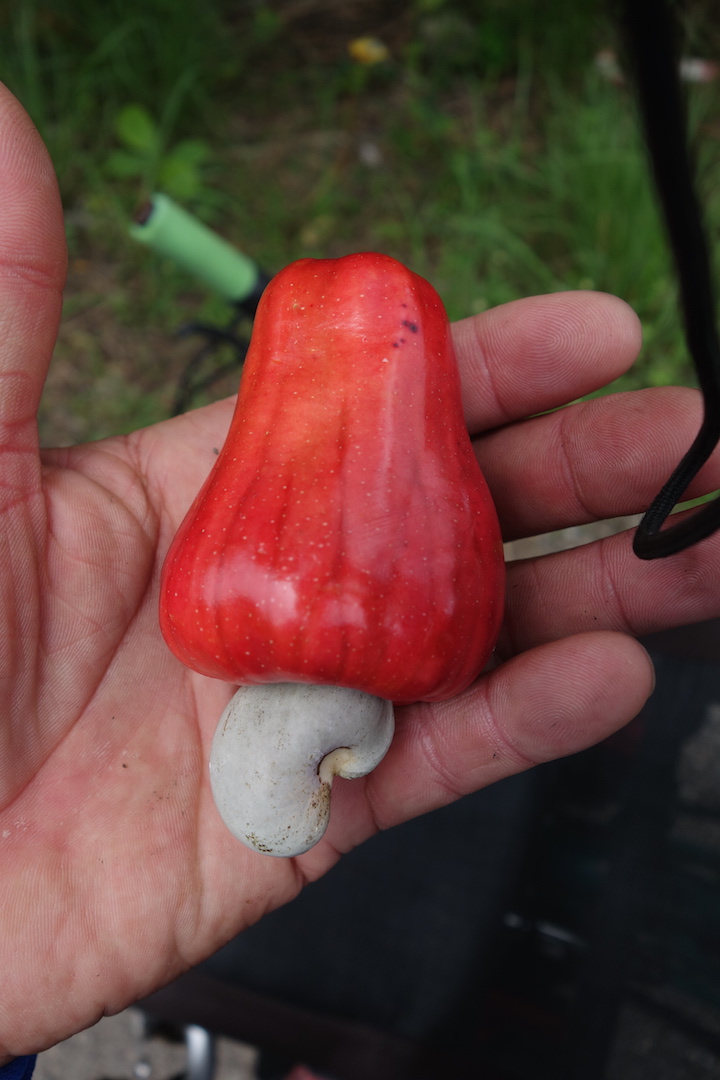 Cashew apple. Soft, sweet but astringent. Inside the green shell is a cashew nut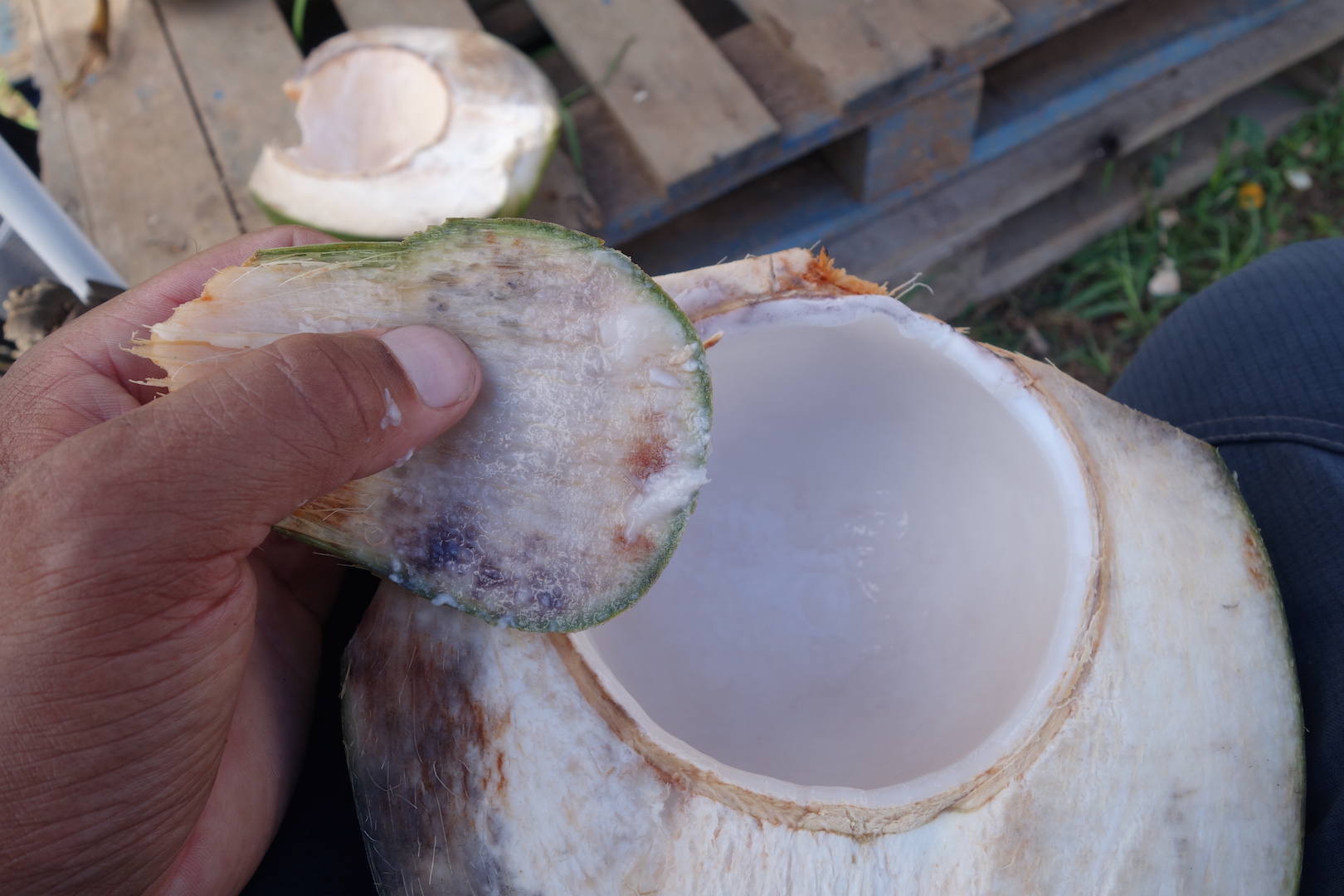 Eating my 25,000 km coconut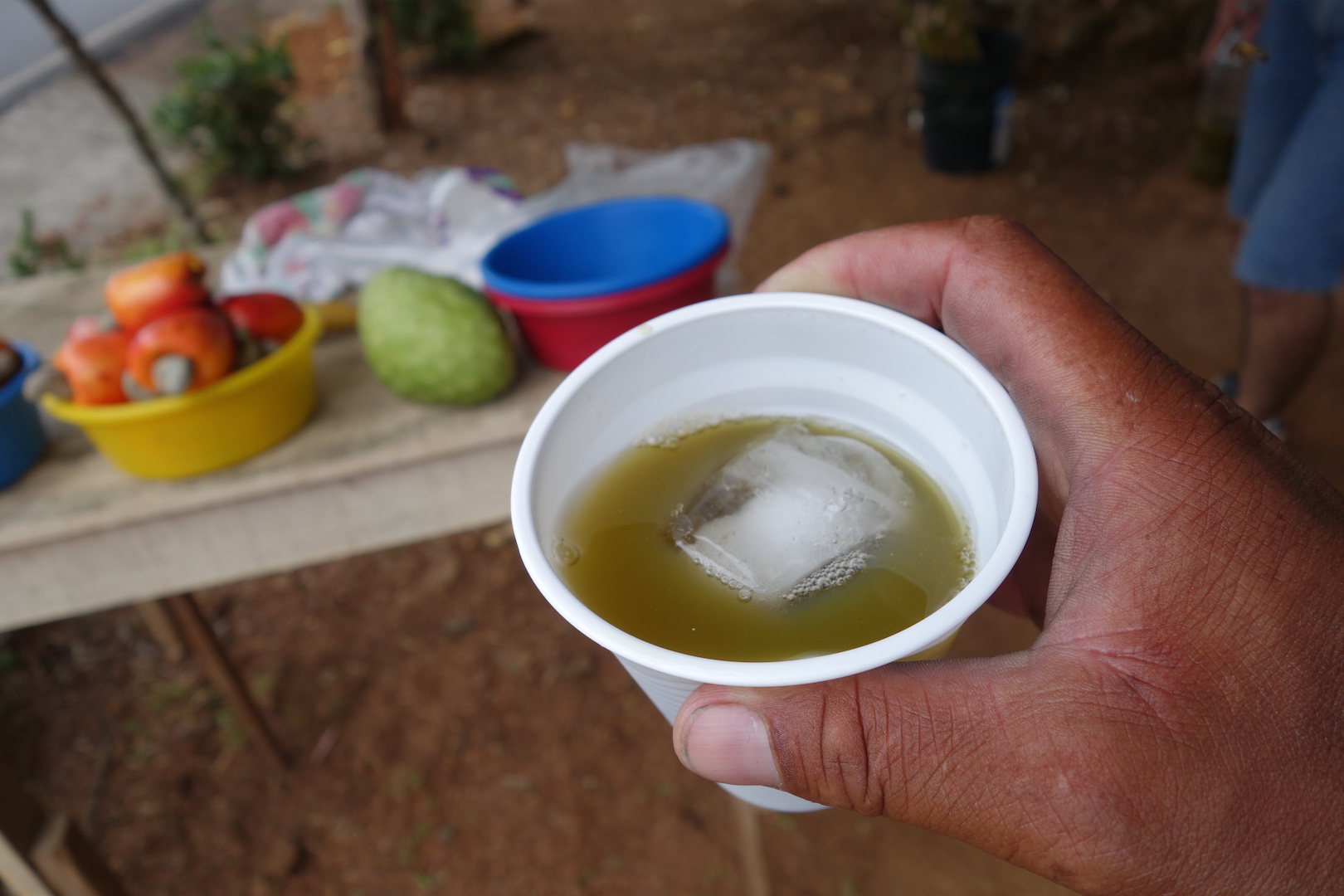 Fresh pressed Sugarcane juice. Rocketfuel for cyclists!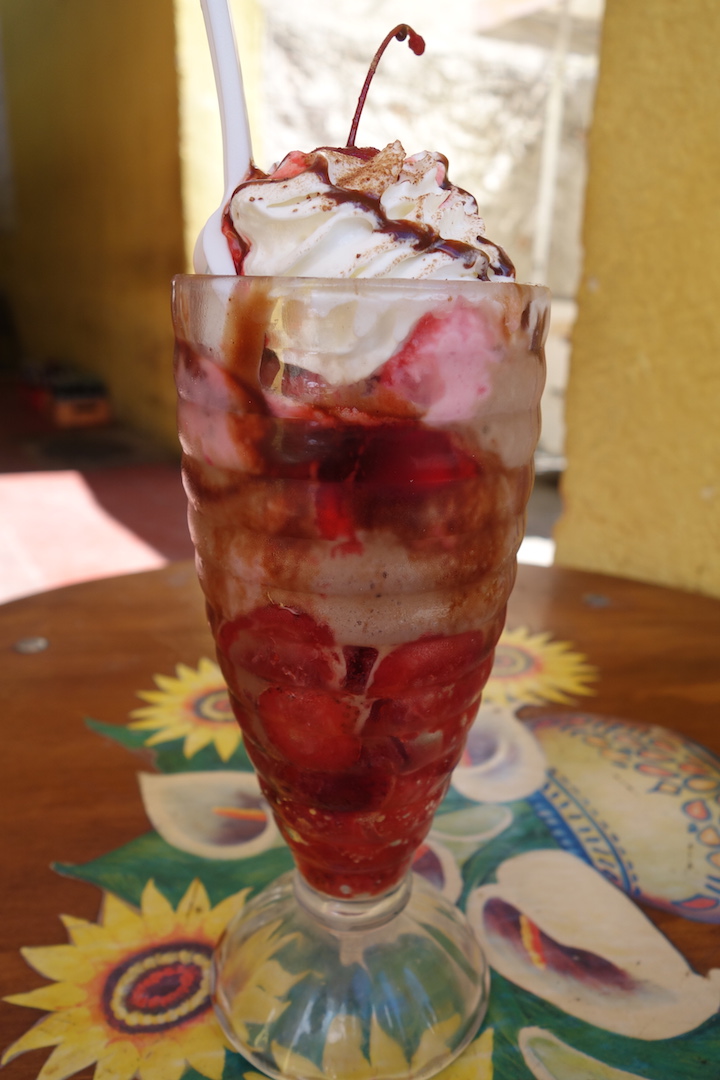 Sometimes its worth the stomach ache!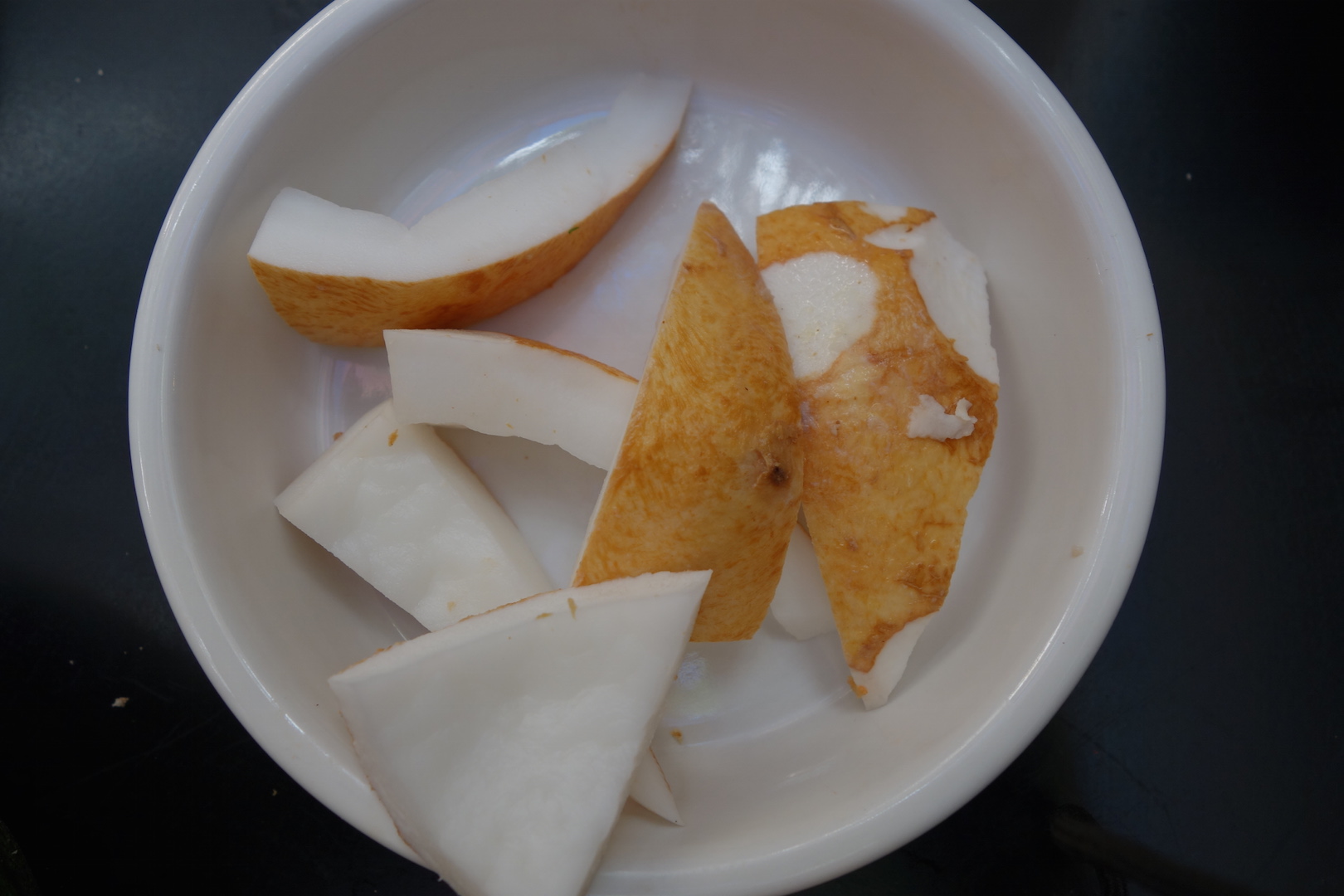 Simple coconut pieces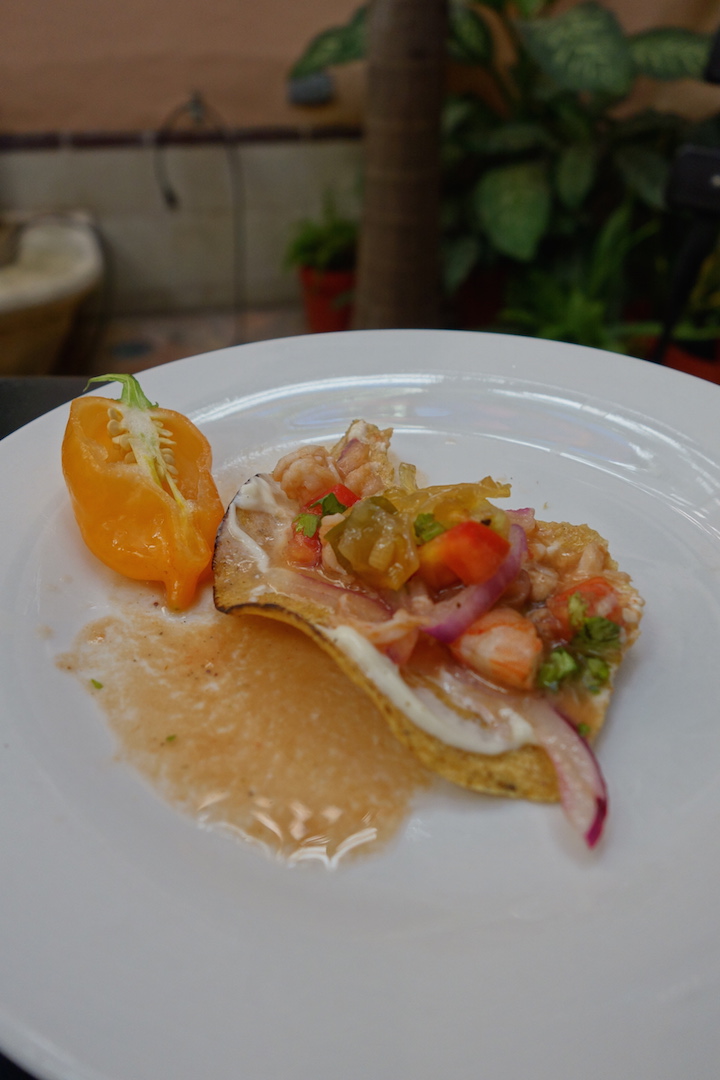 Gordito. Tacos served with half a Habanero!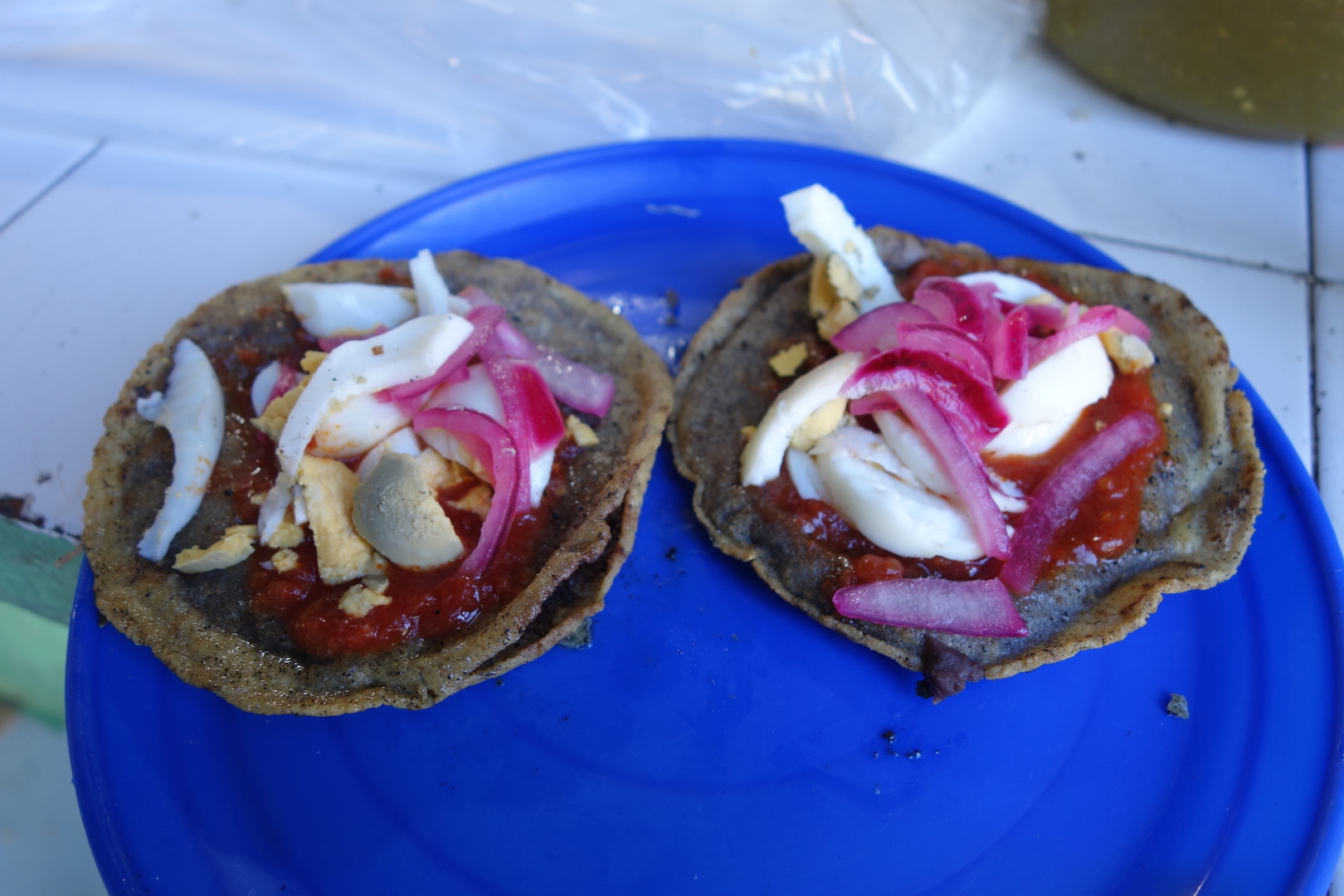 Panuchos. Tortillas filled with beans and topped with meat and vegetables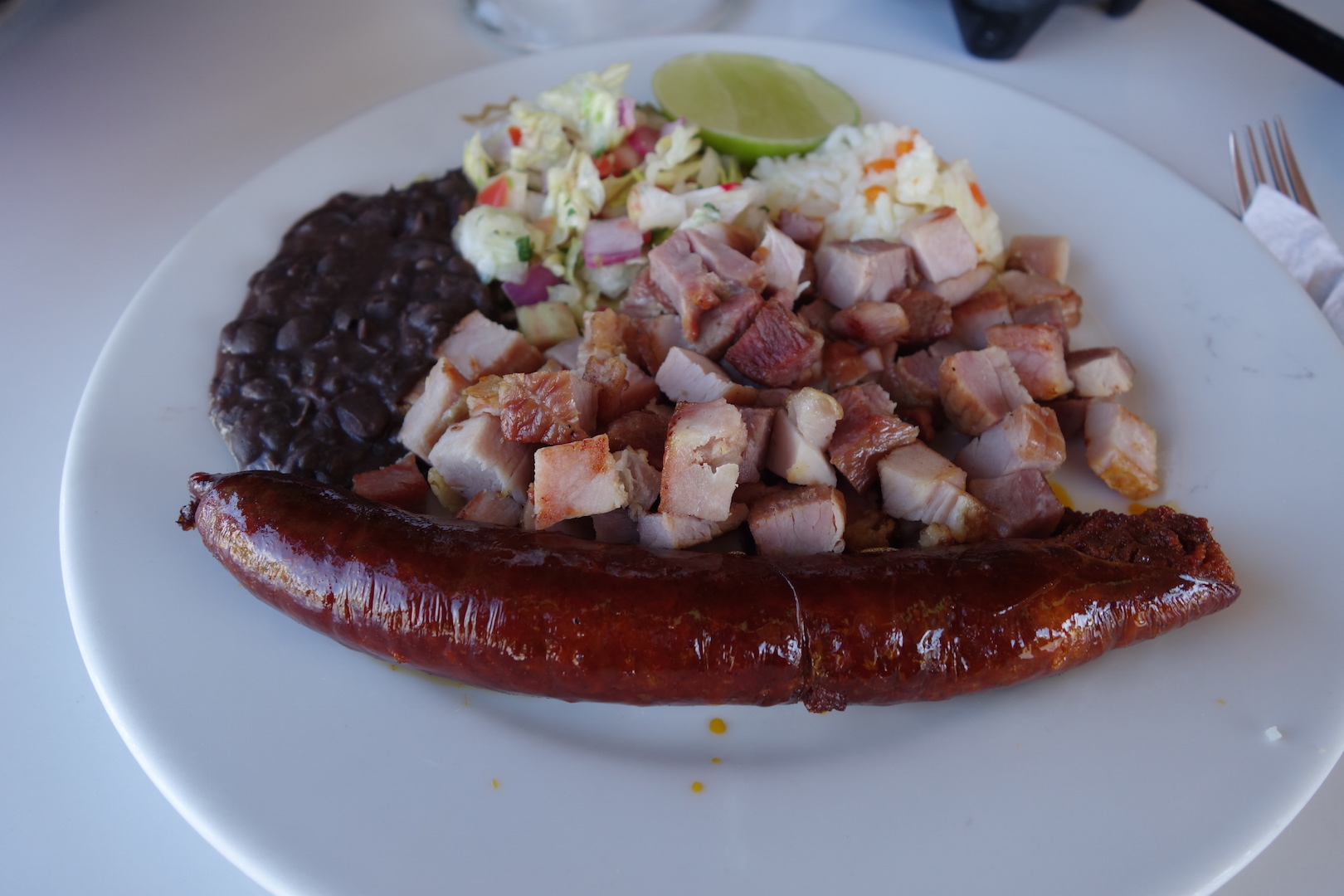 Smoked pork and Chorizo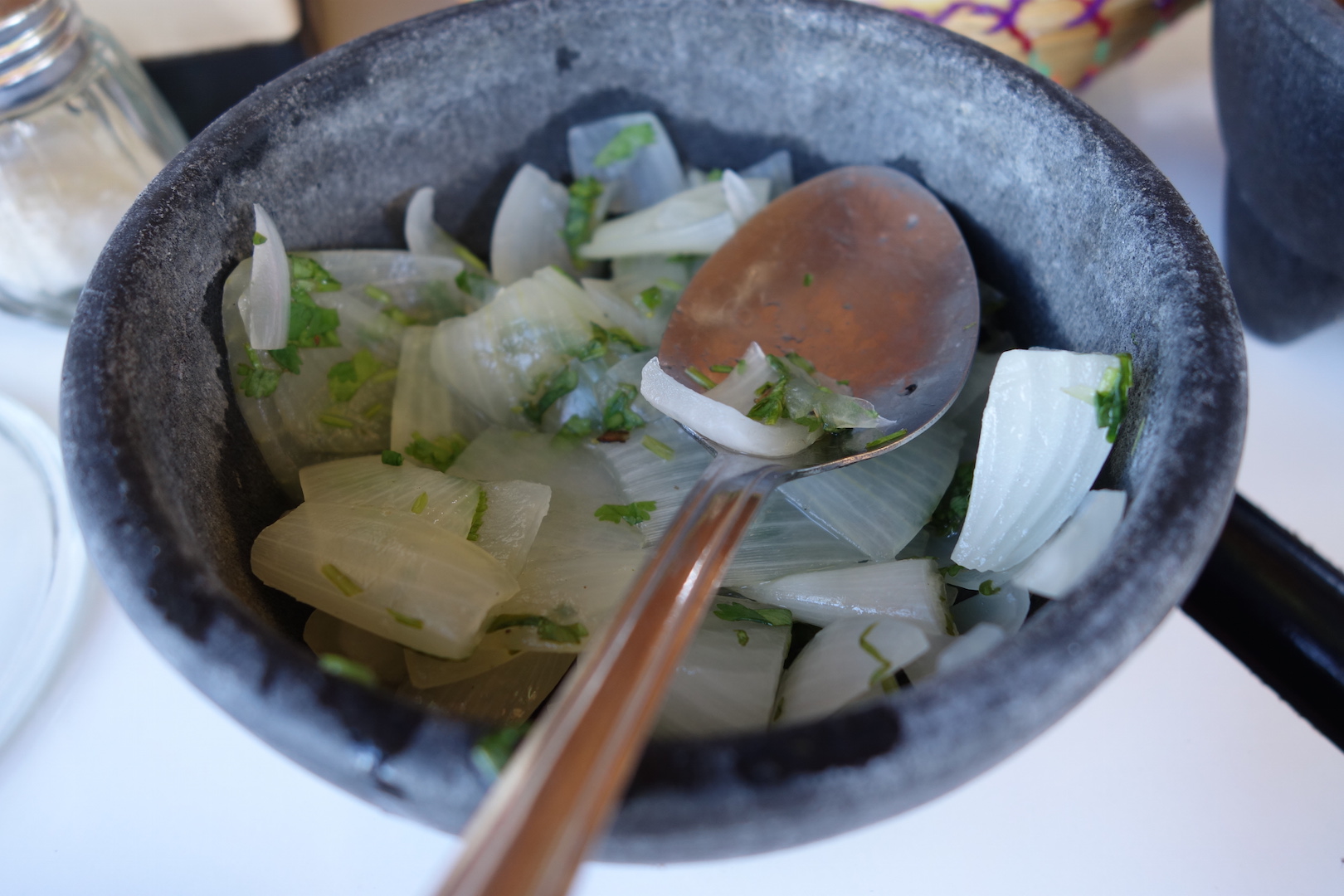 Onion Salad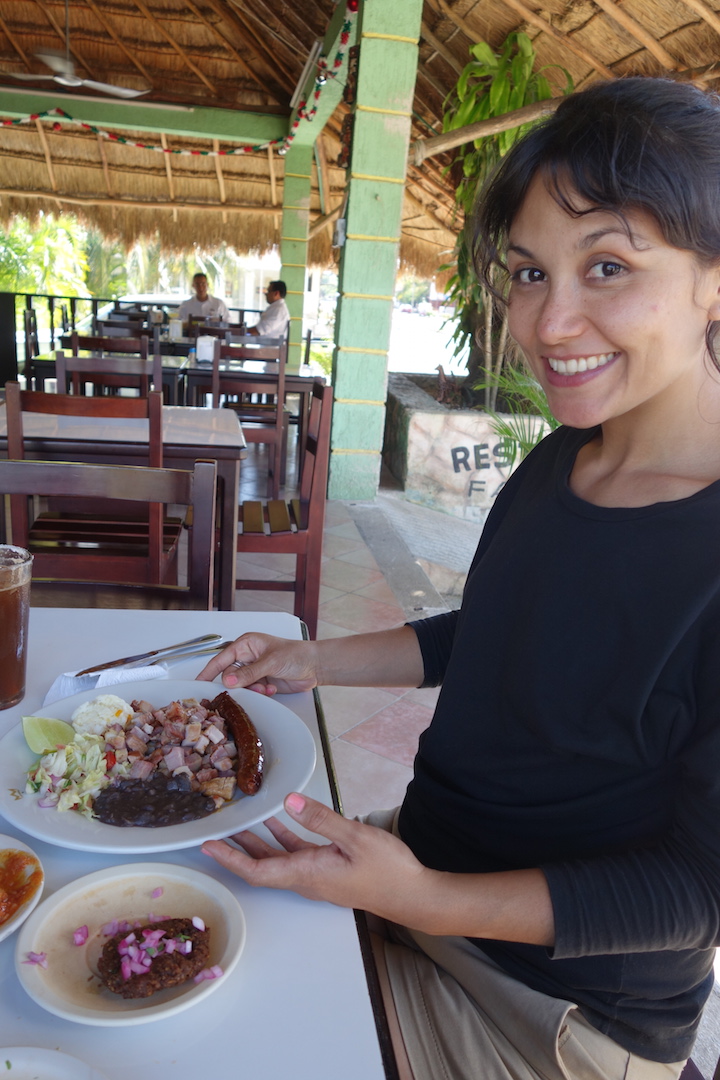 Good food = big smiles. Valladolid, Mexico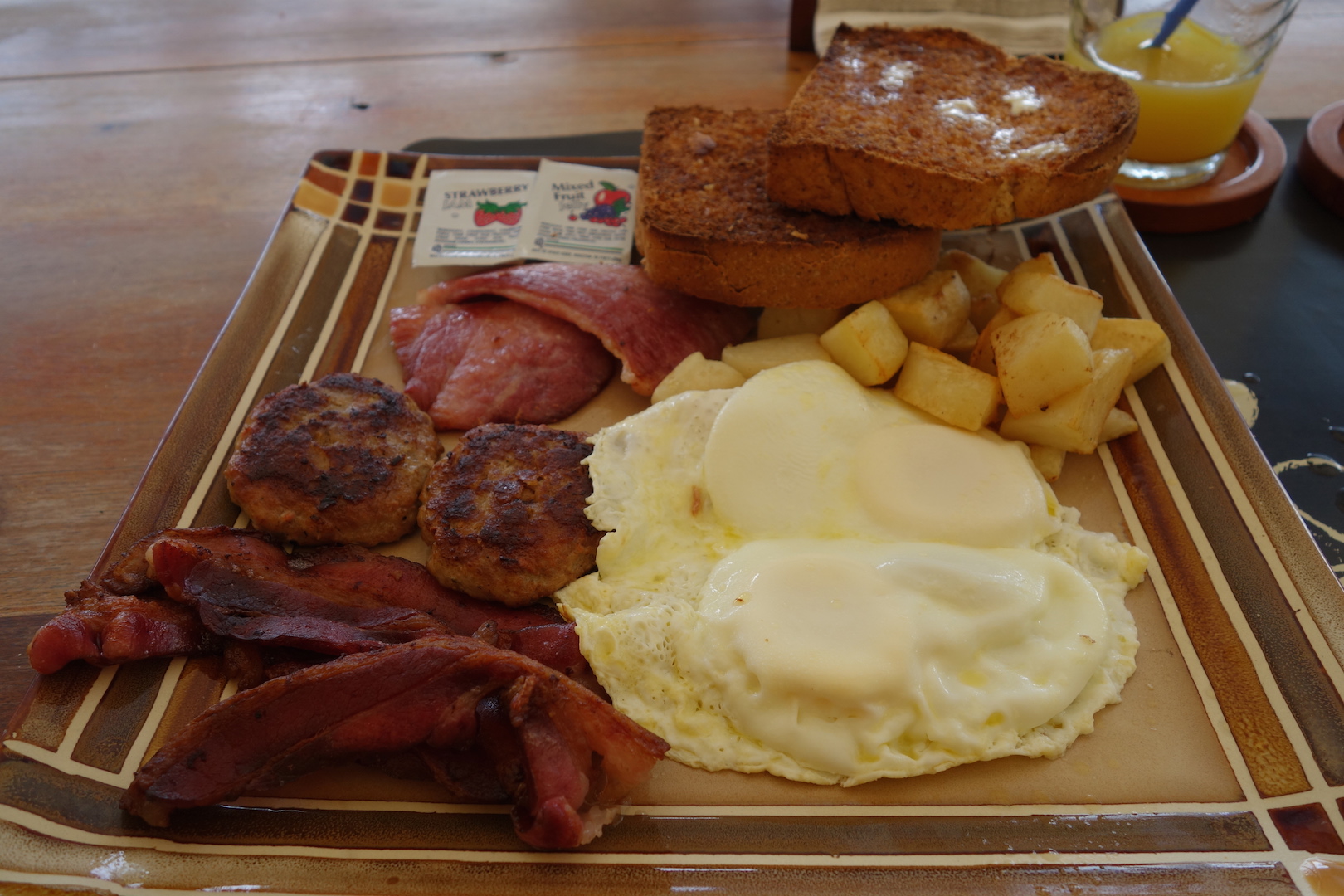 Almost bacon. Corazal, Belize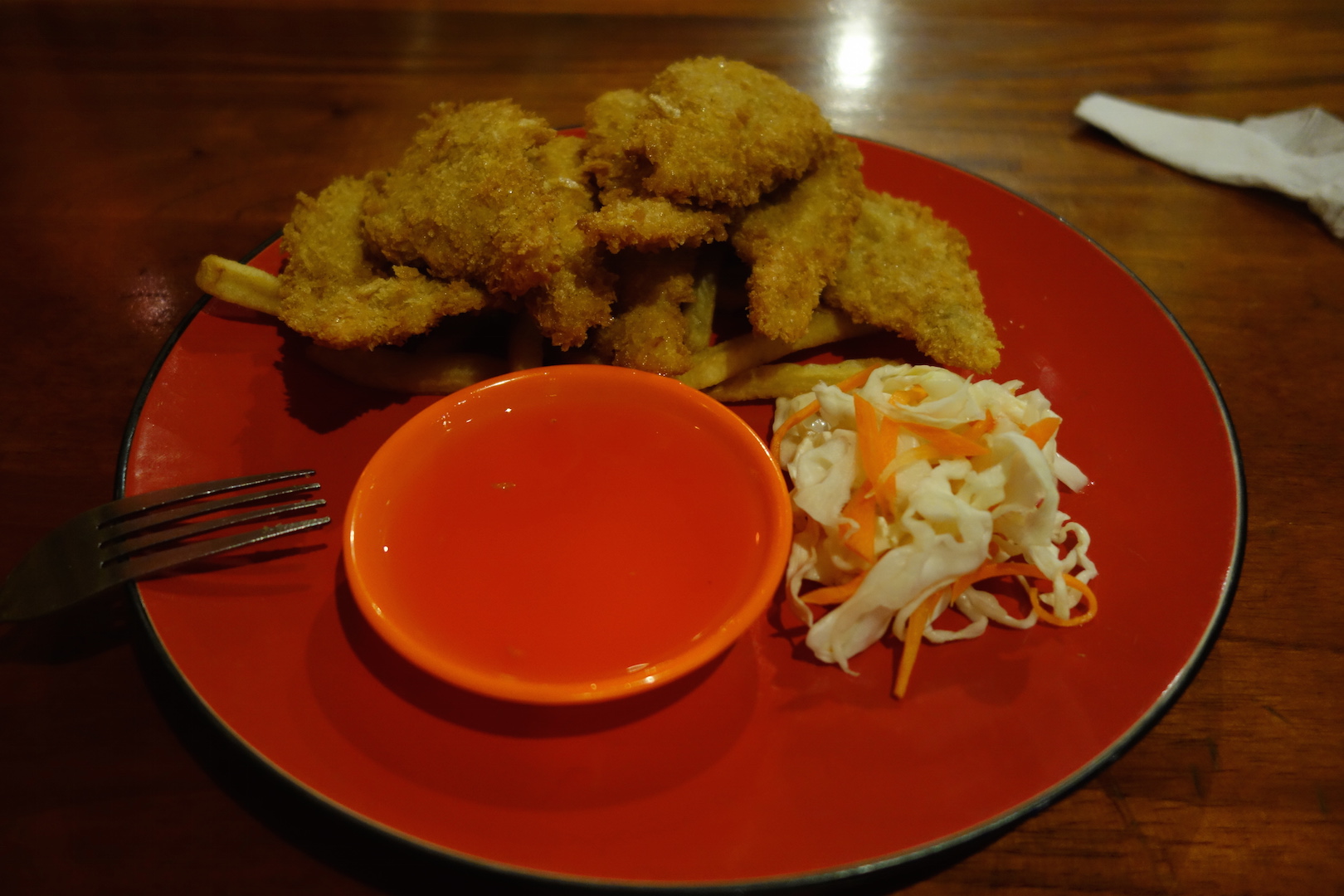 Shameful Chinese food. Belize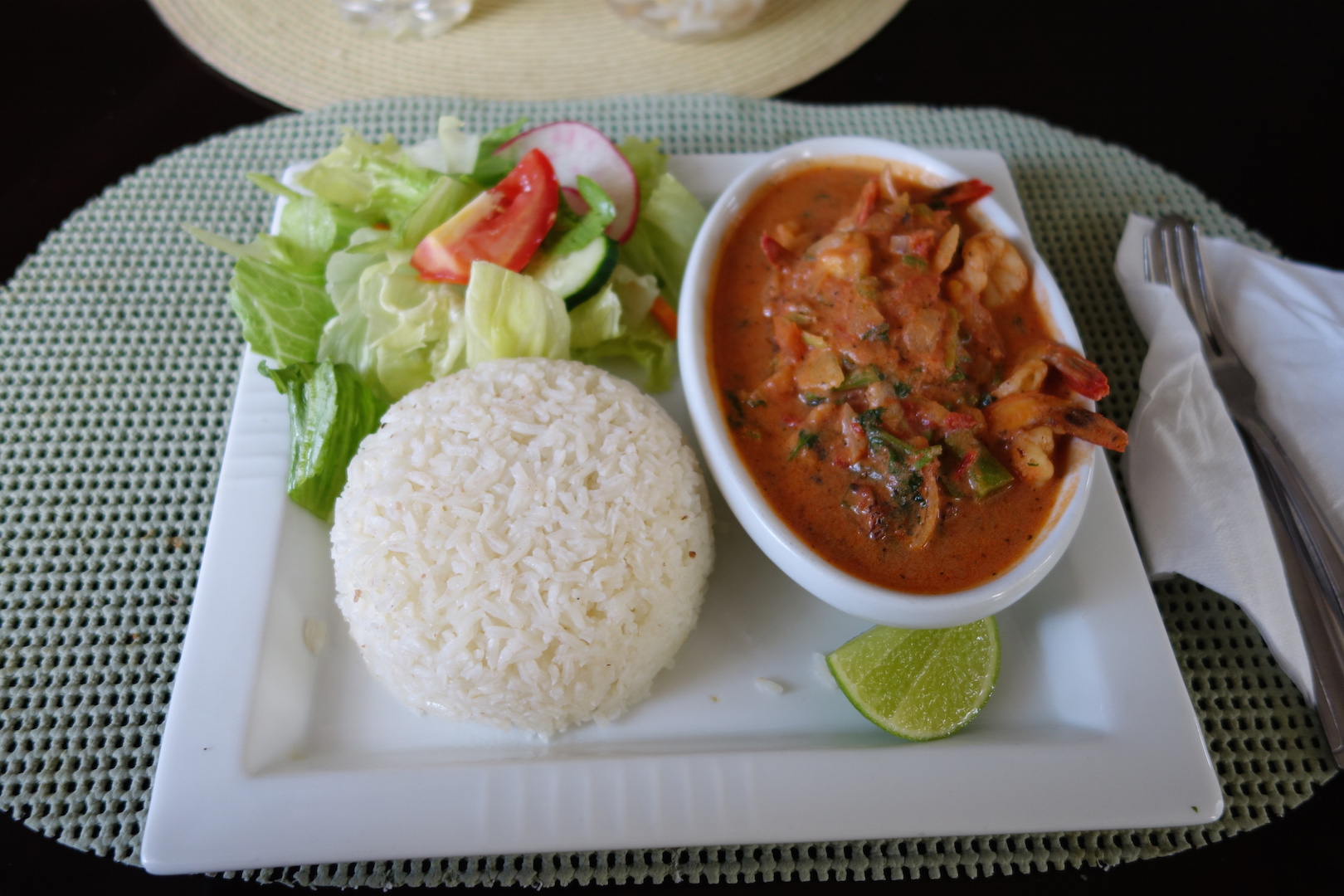 Fish curry A+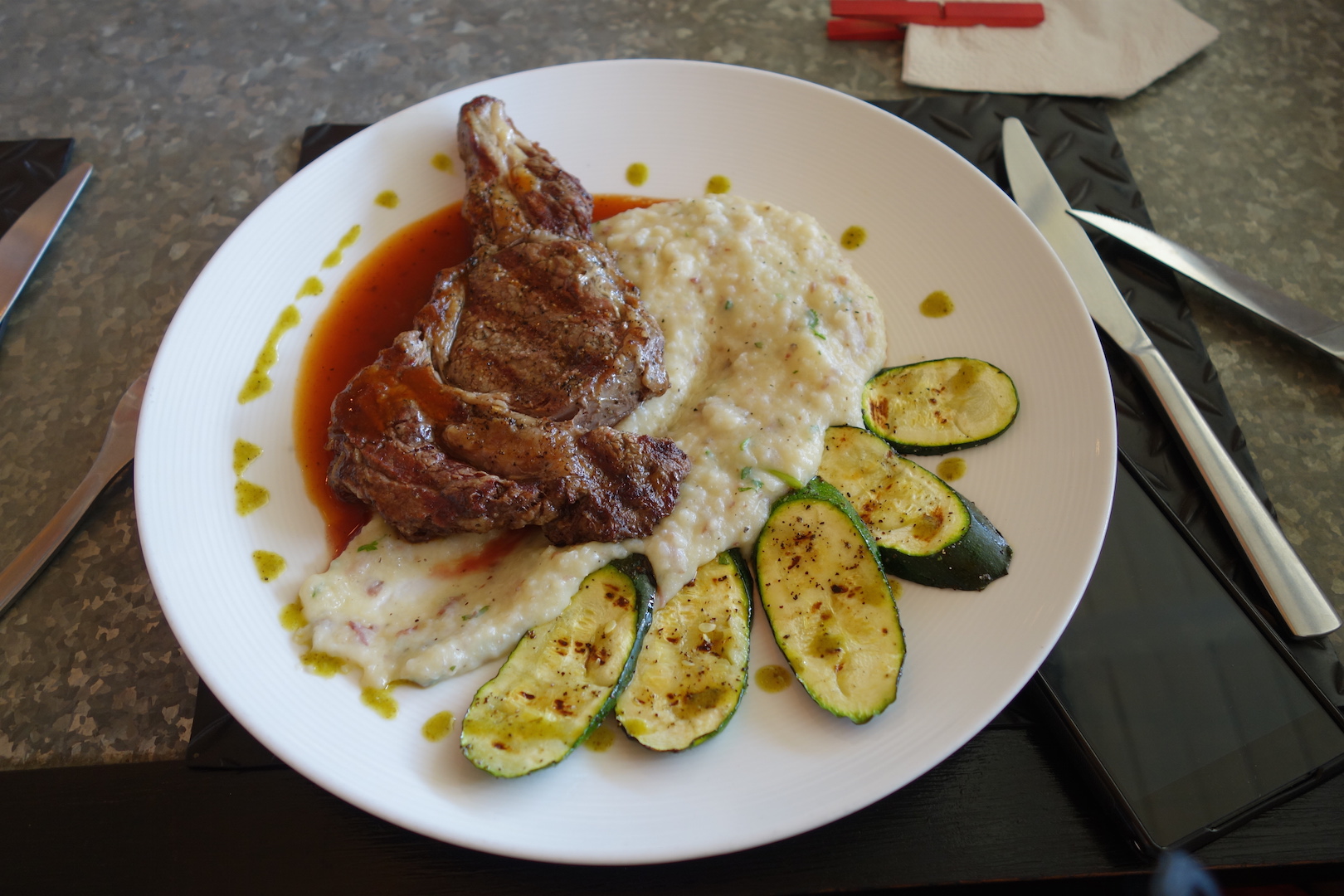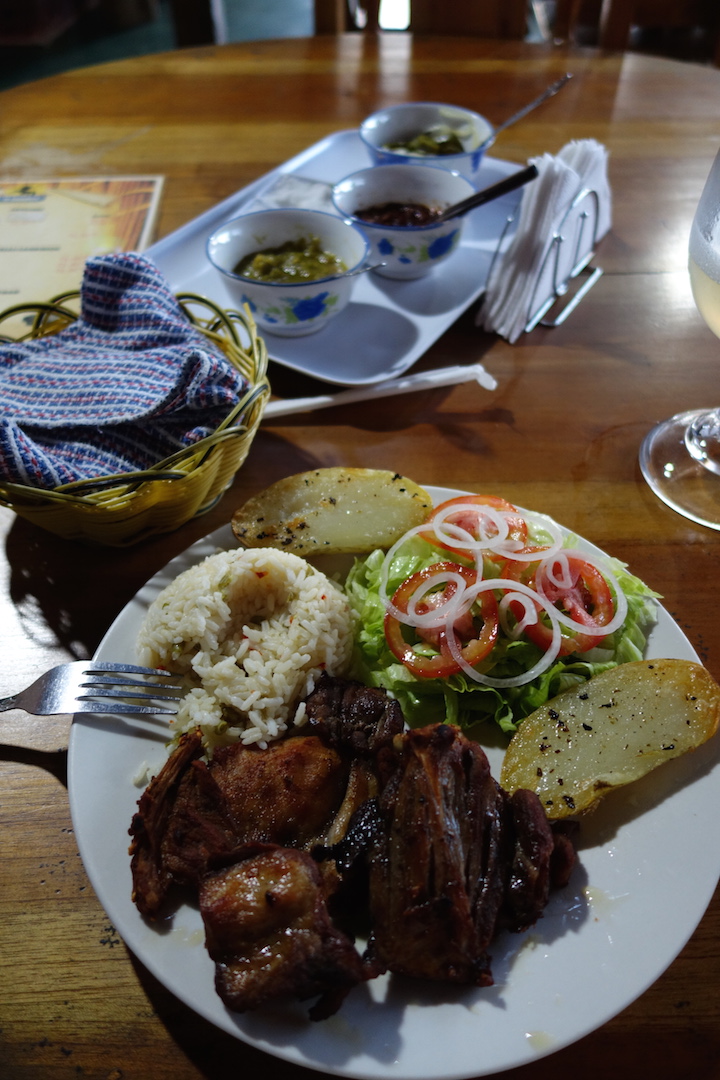 Guatemala mixed grill. Pork, Beef, Chicken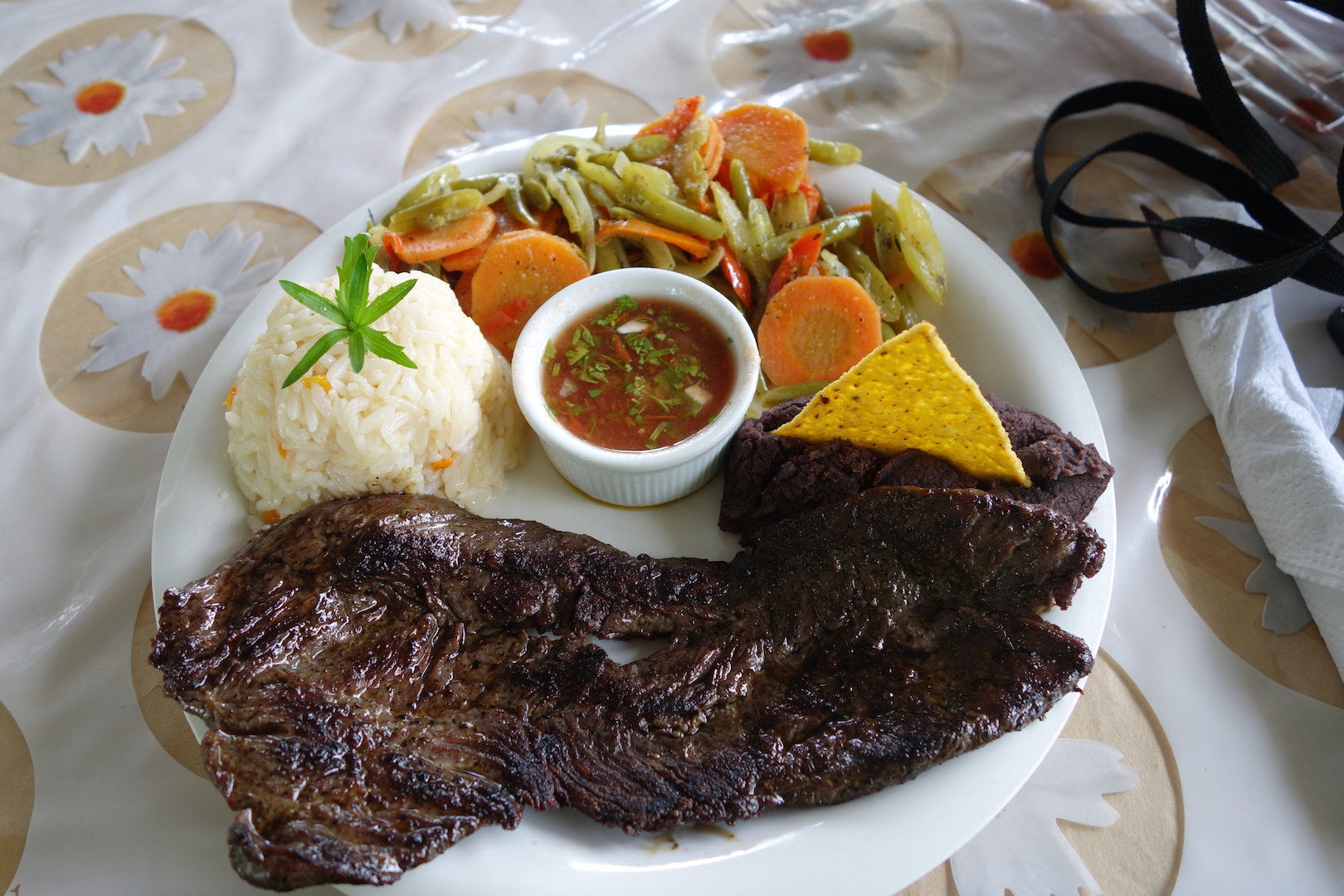 Tough steak!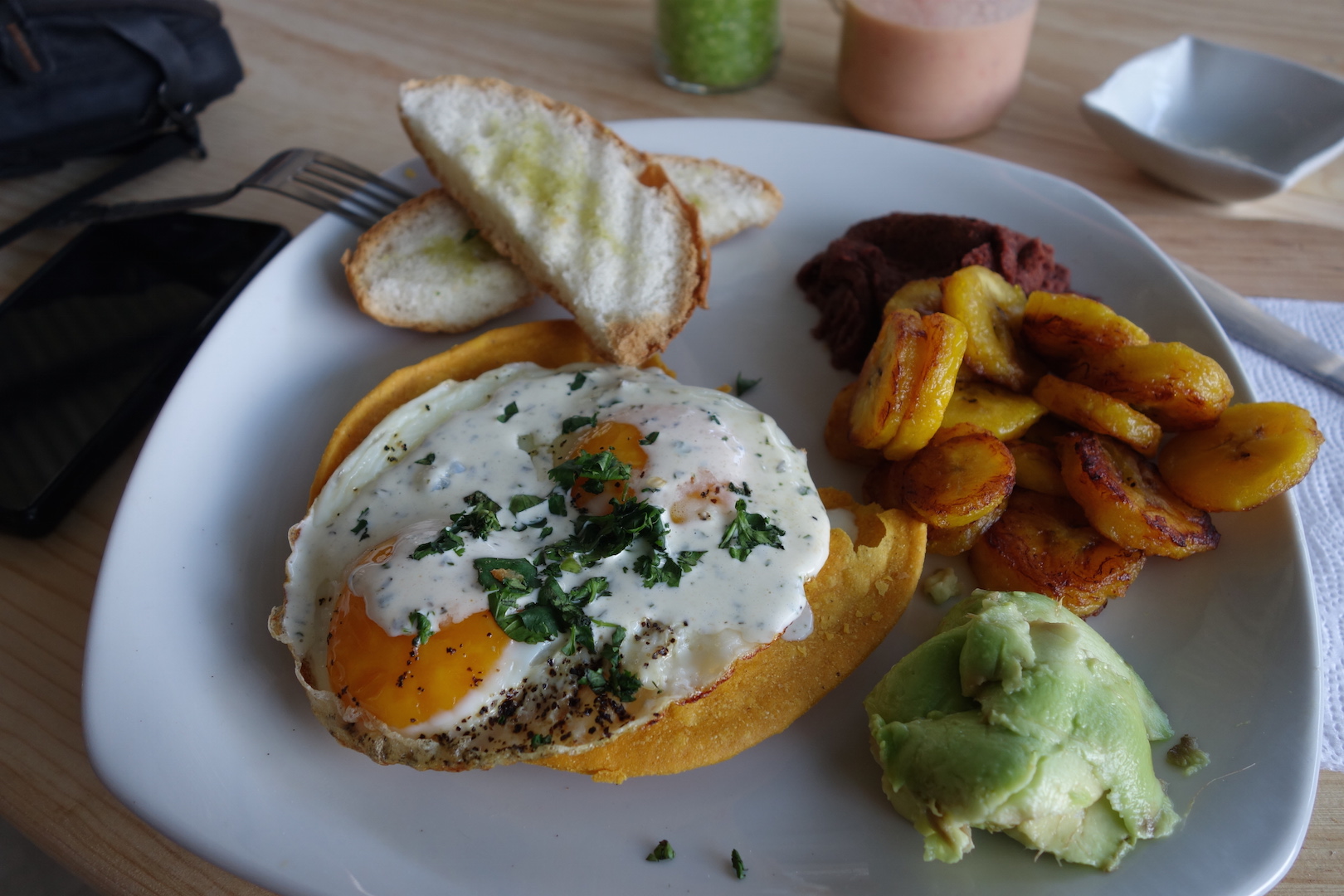 Huevos Rancheros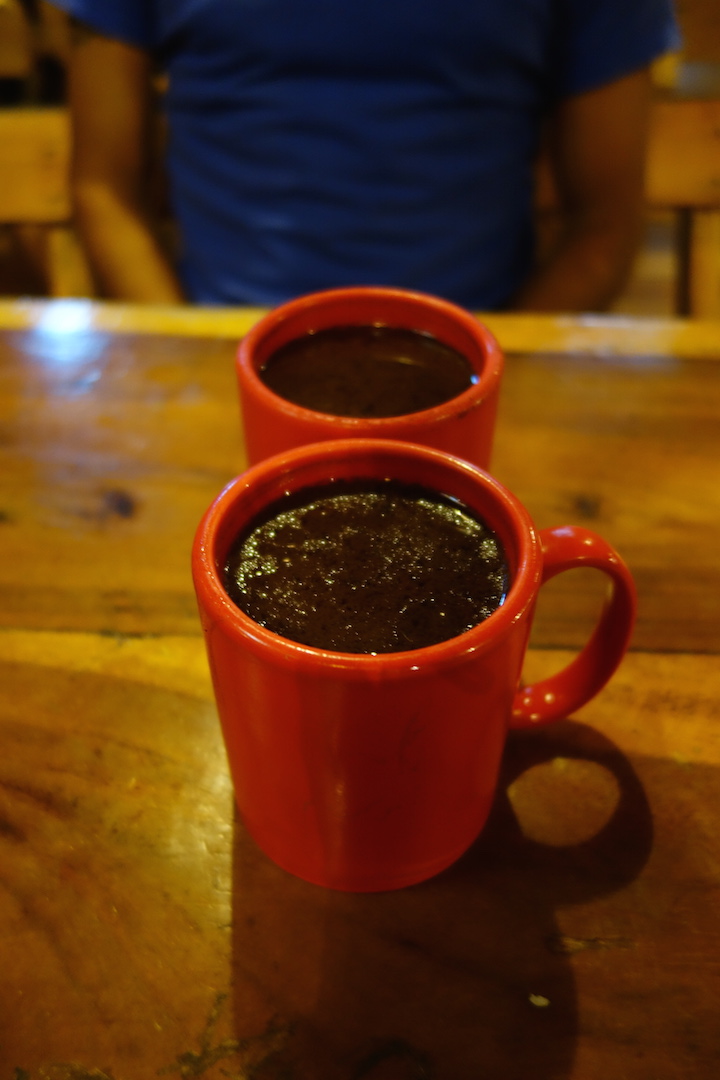 Hot chocolate in water. San Salvador. A+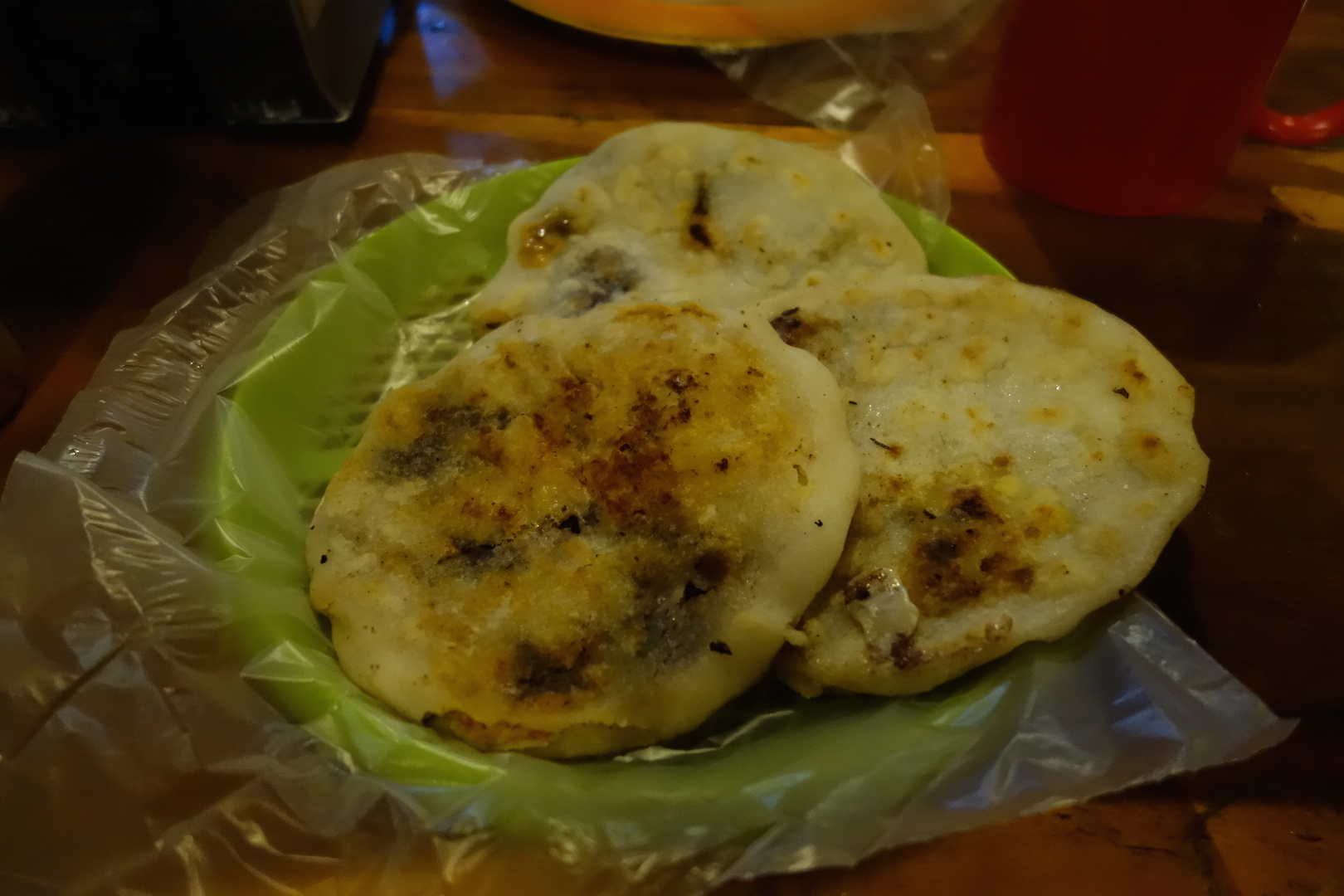 Pupusas. Thick corn tortillas stuffed with pork and cheese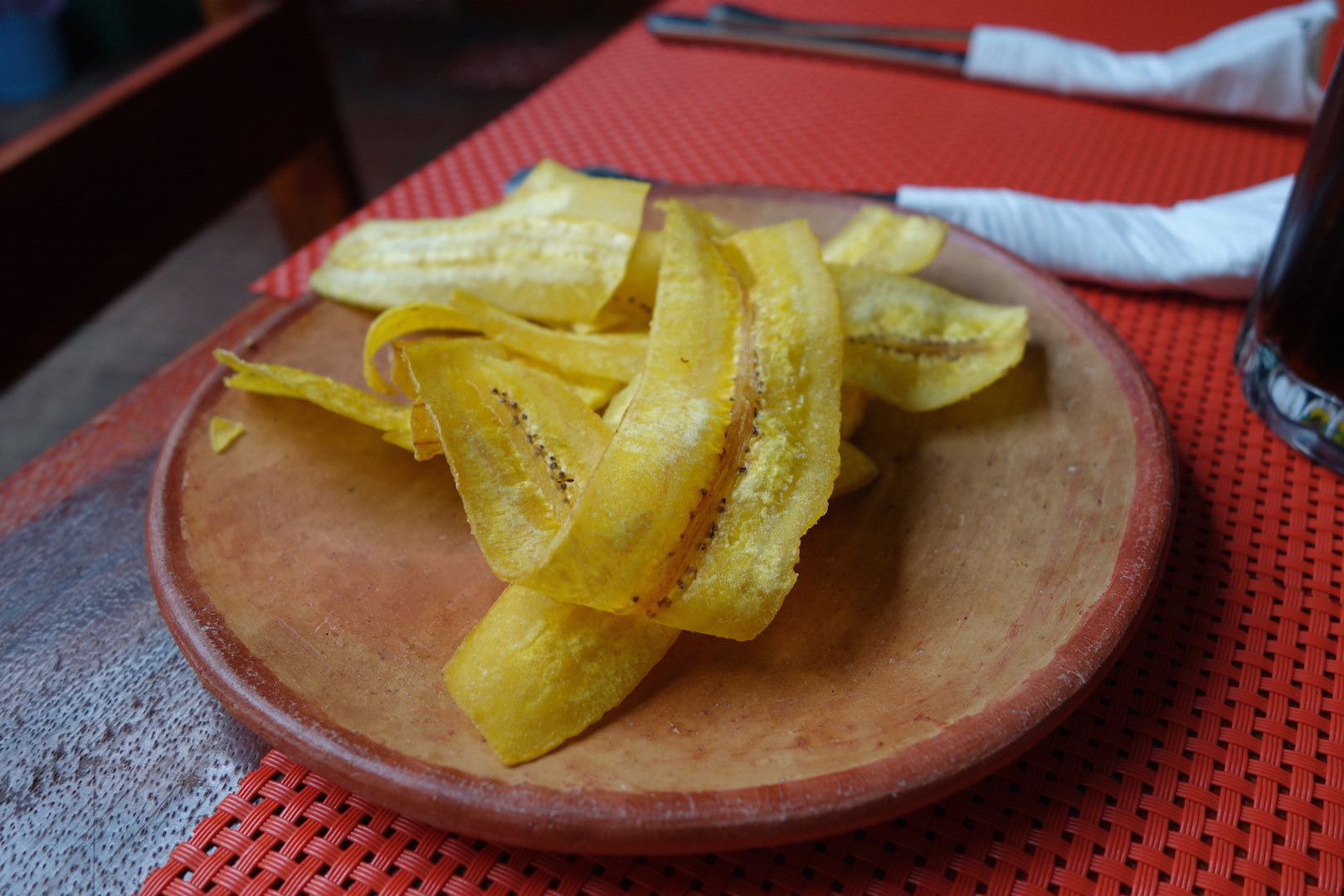 Fried plantain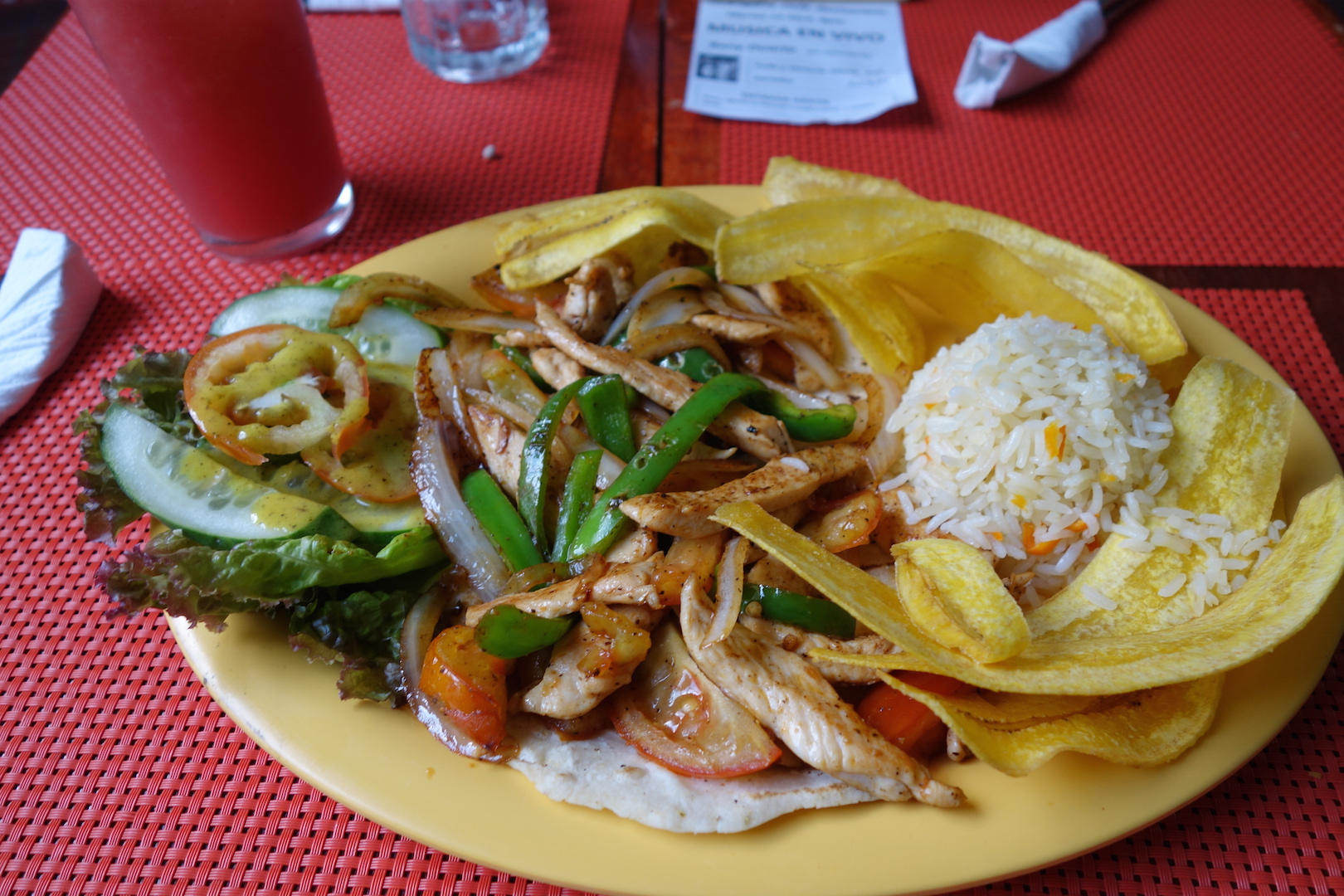 Chicken Fajitas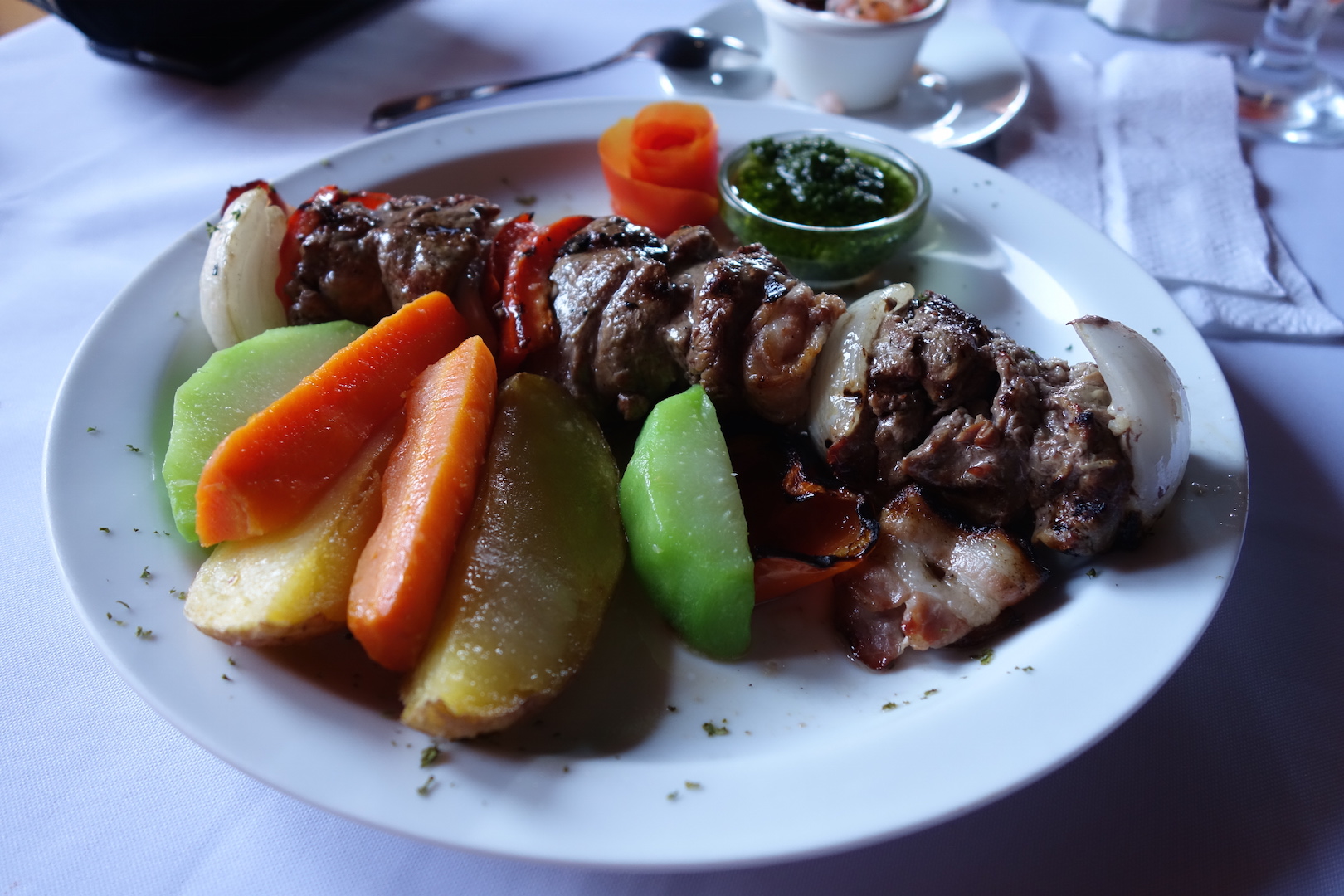 Beef Kebab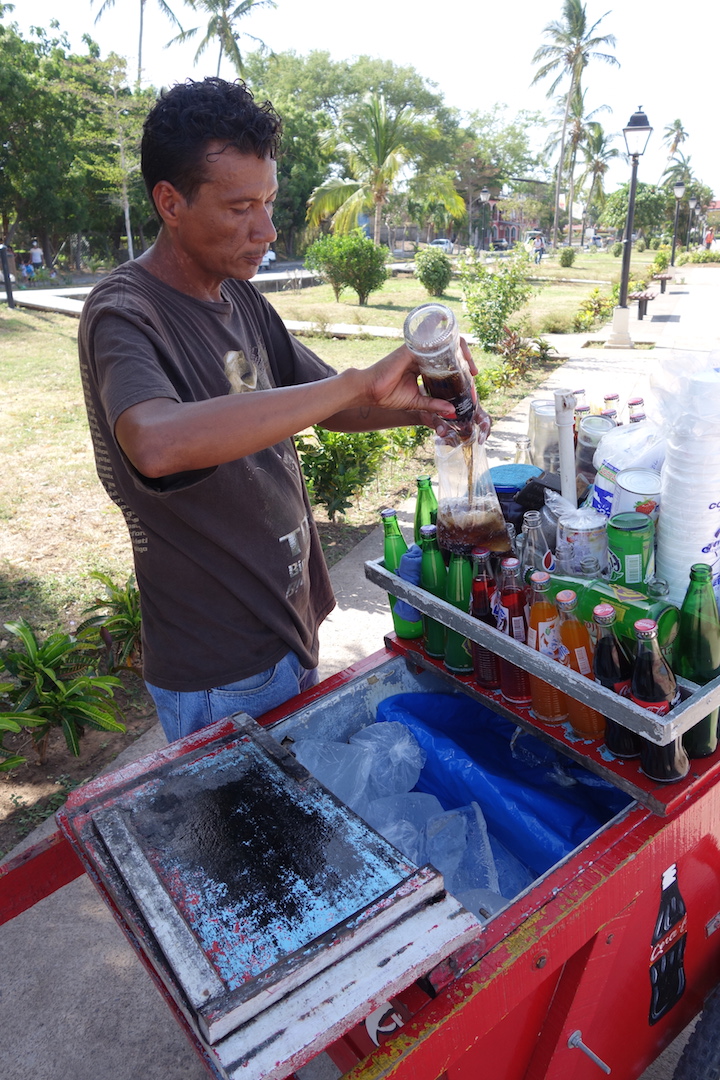 Coca cola. Served in a plastic bag! Granada, Nicaragua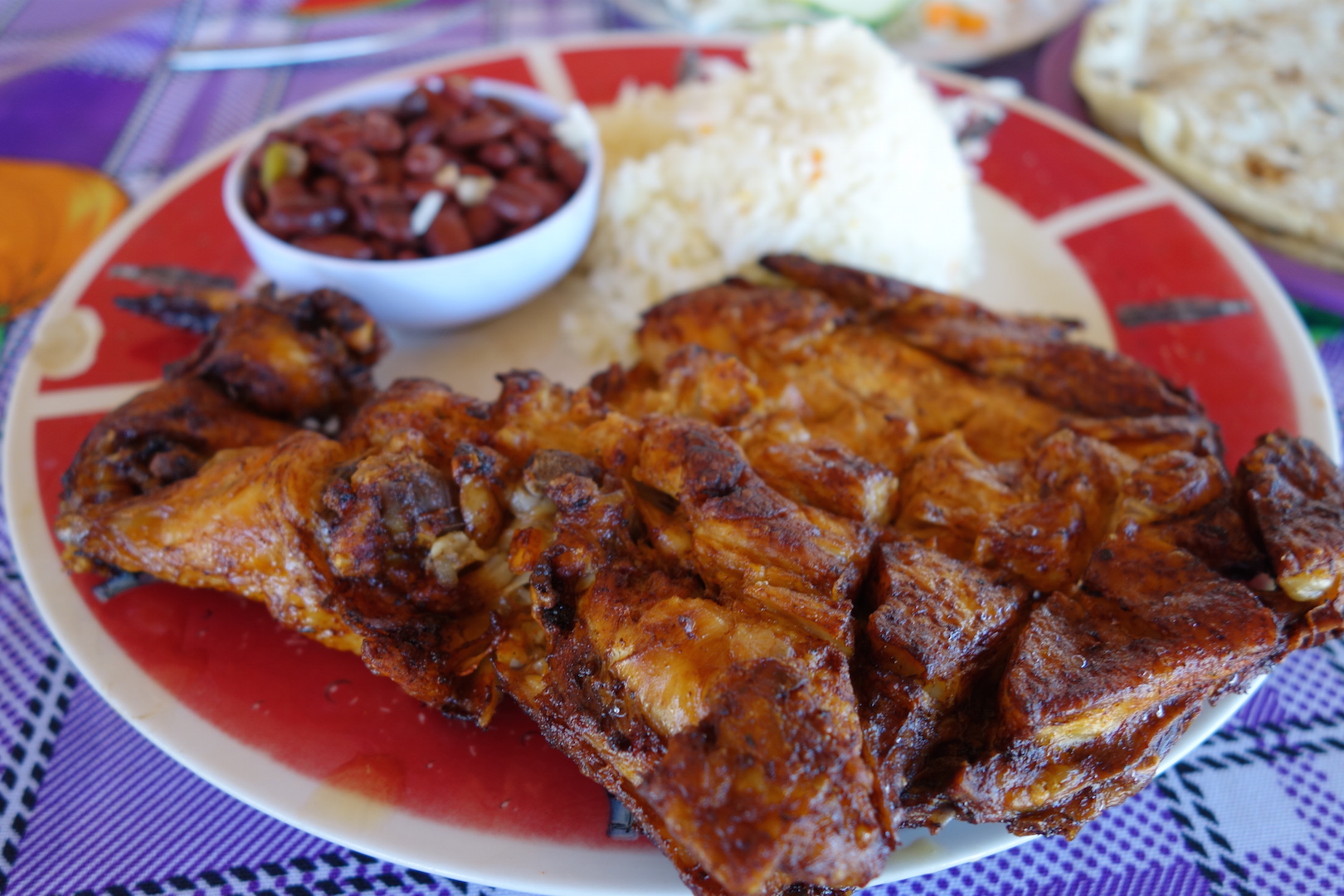 Grilled Chicken, Nicaragua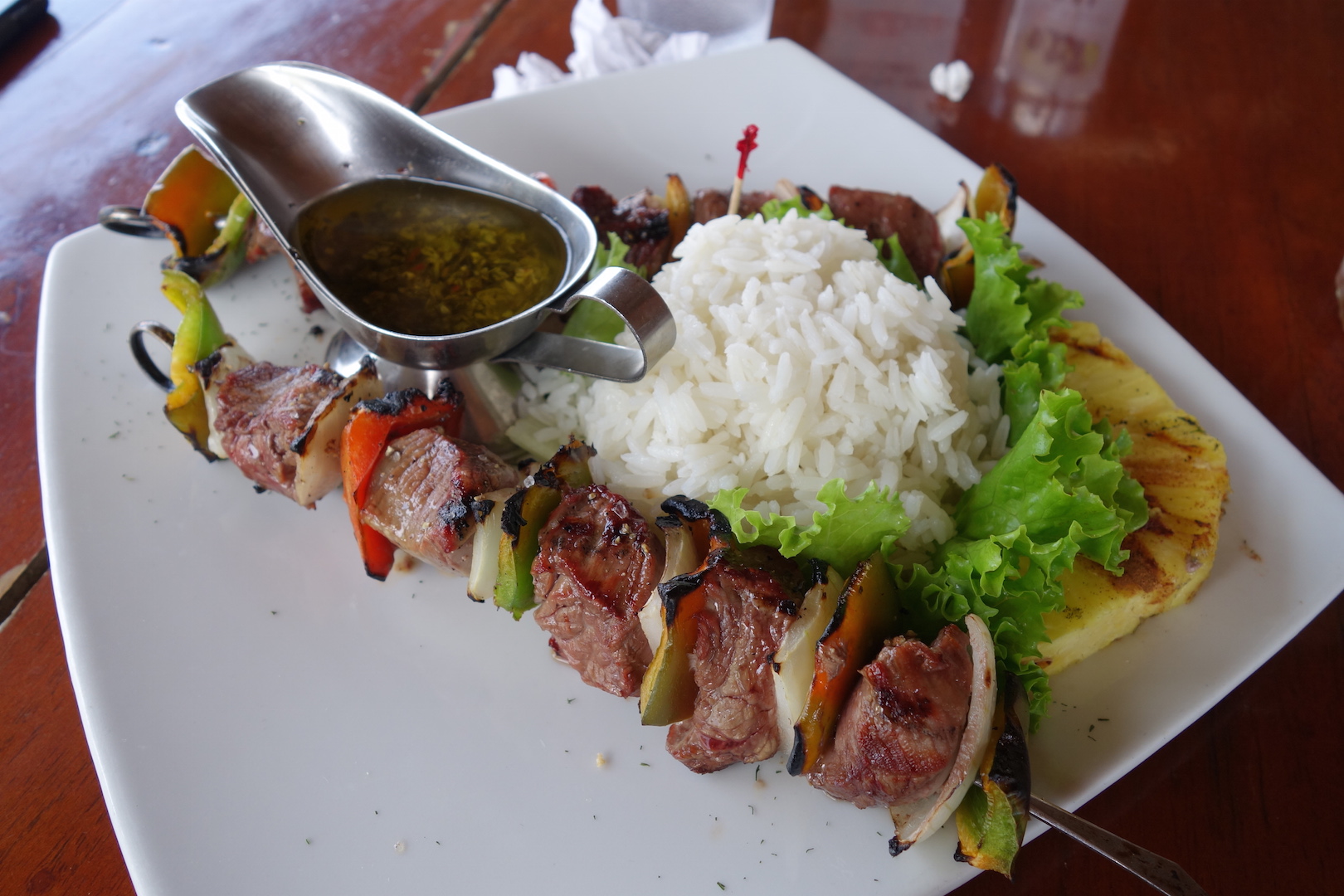 Pork Kebab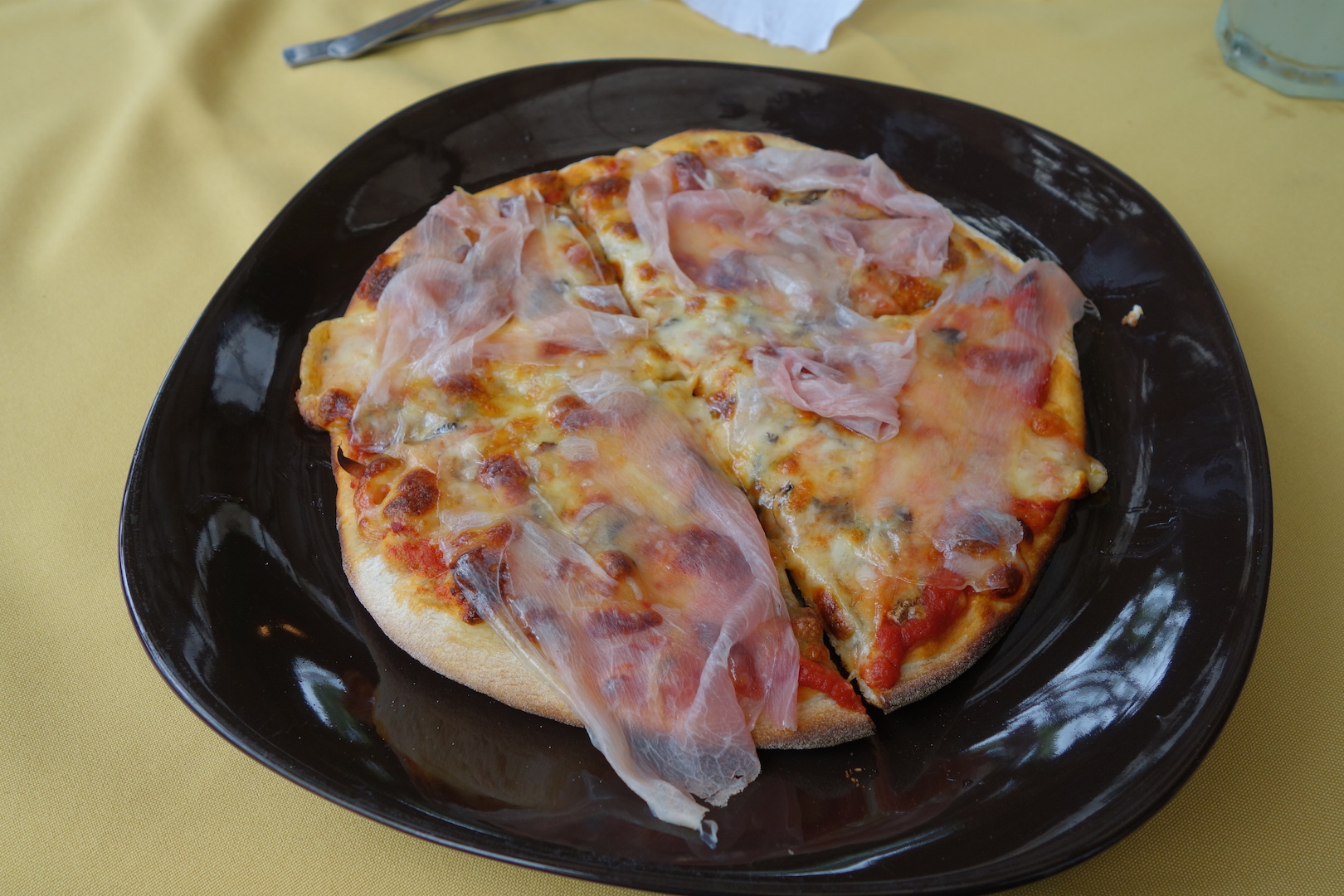 A really good but way too small pizza (and way too expensive!). Costa Rica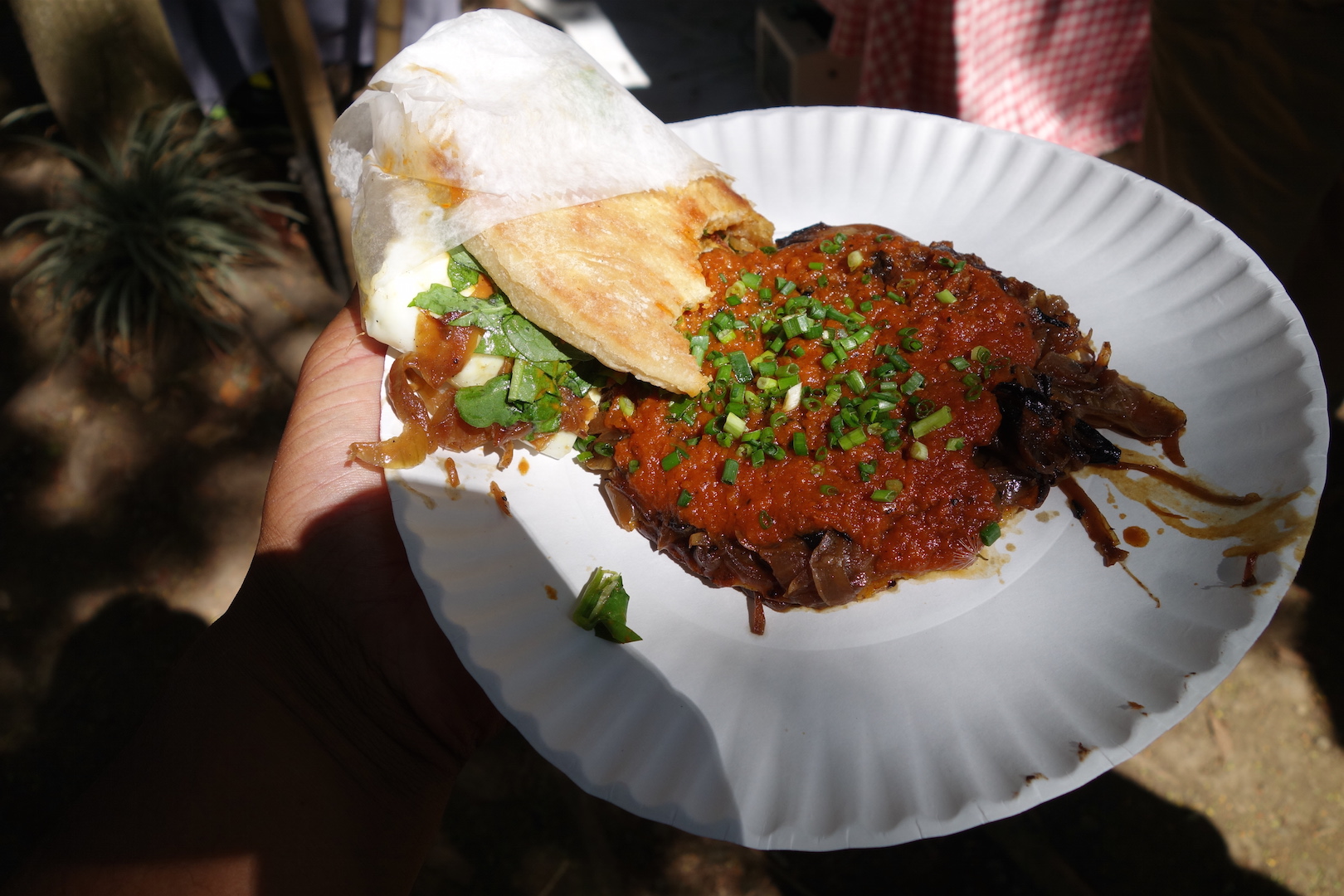 Tortilla topped with fried onions and Tomato sauce.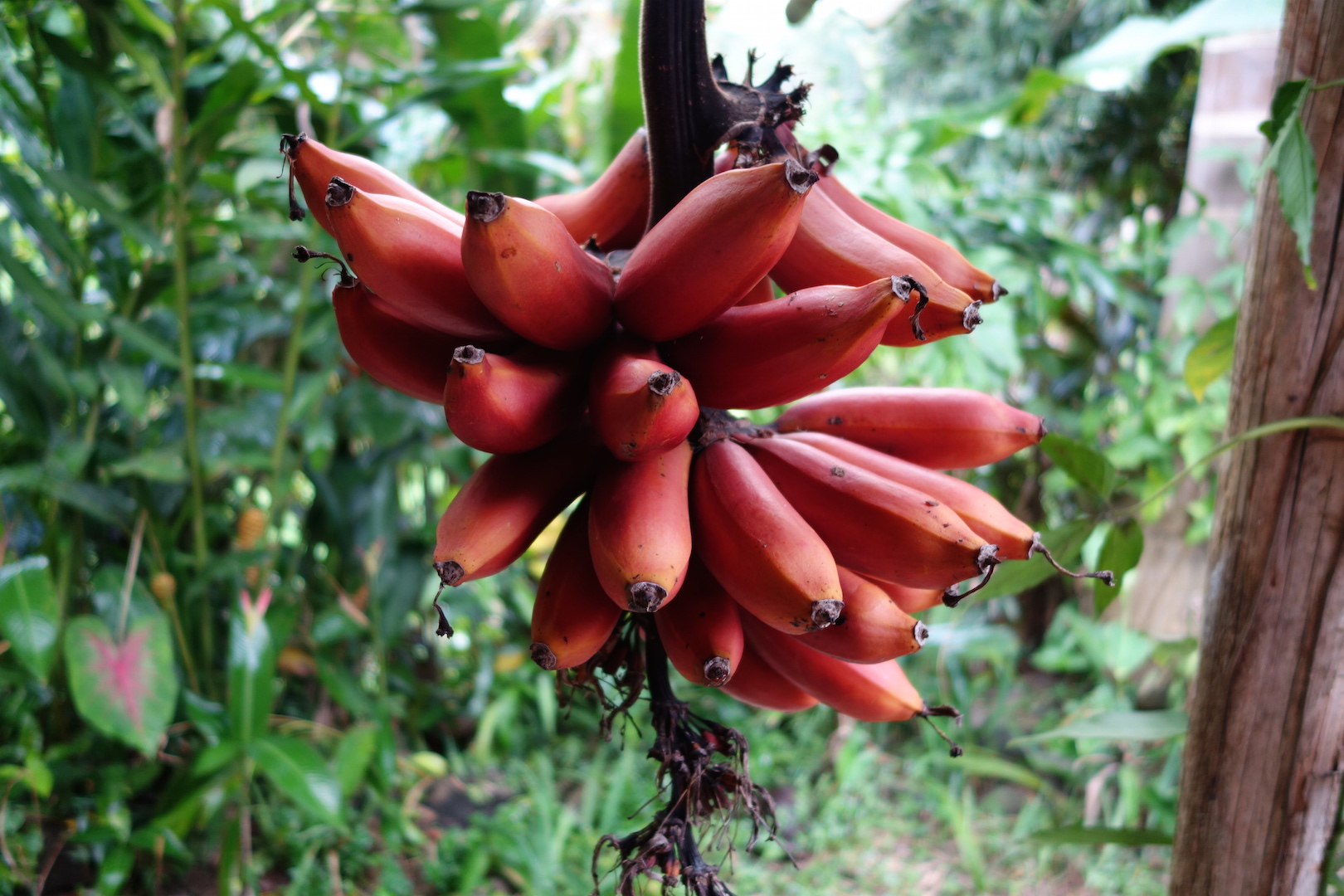 Red Bananas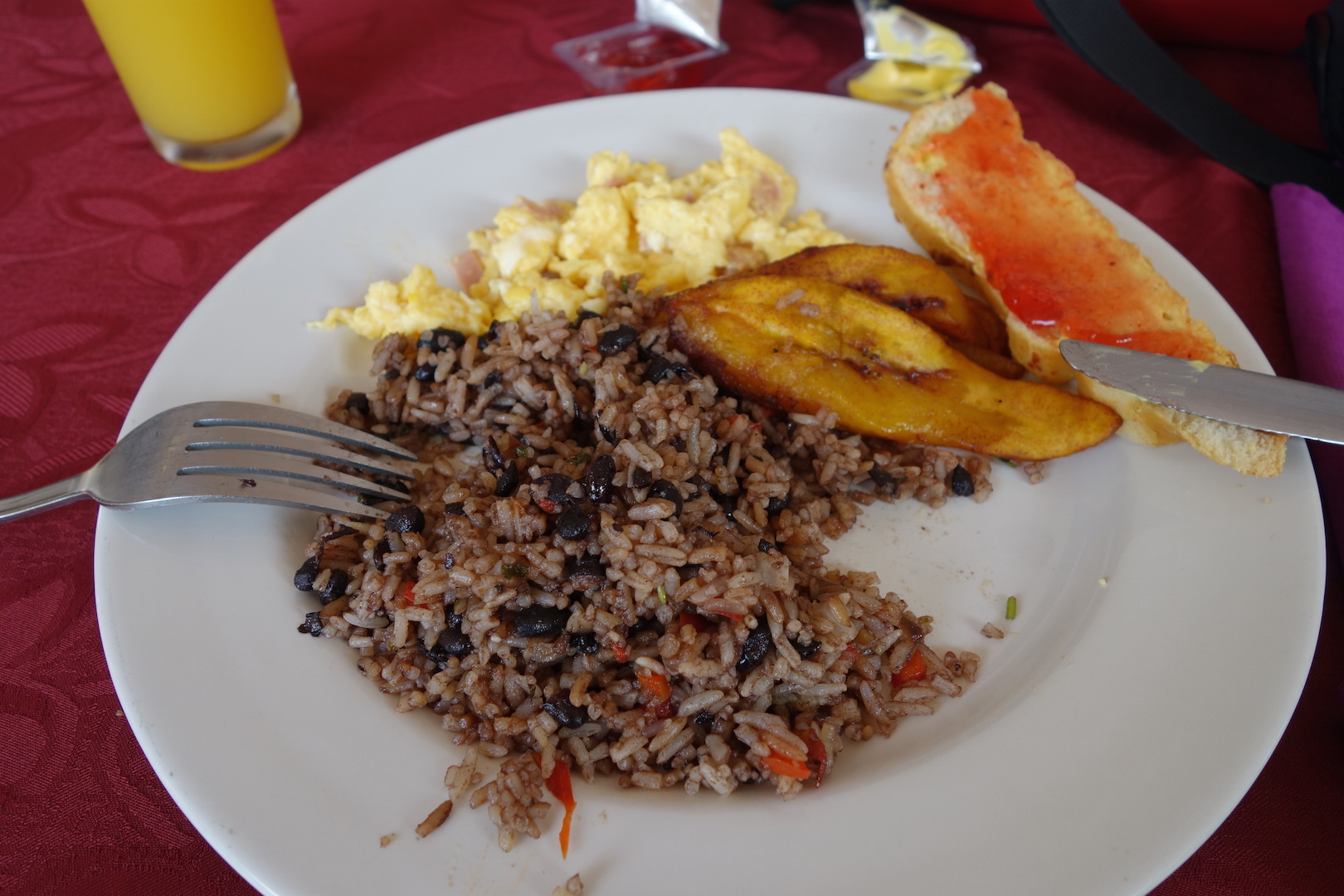 Gallo Pinto. Rice and beans. Flavourless and very boring.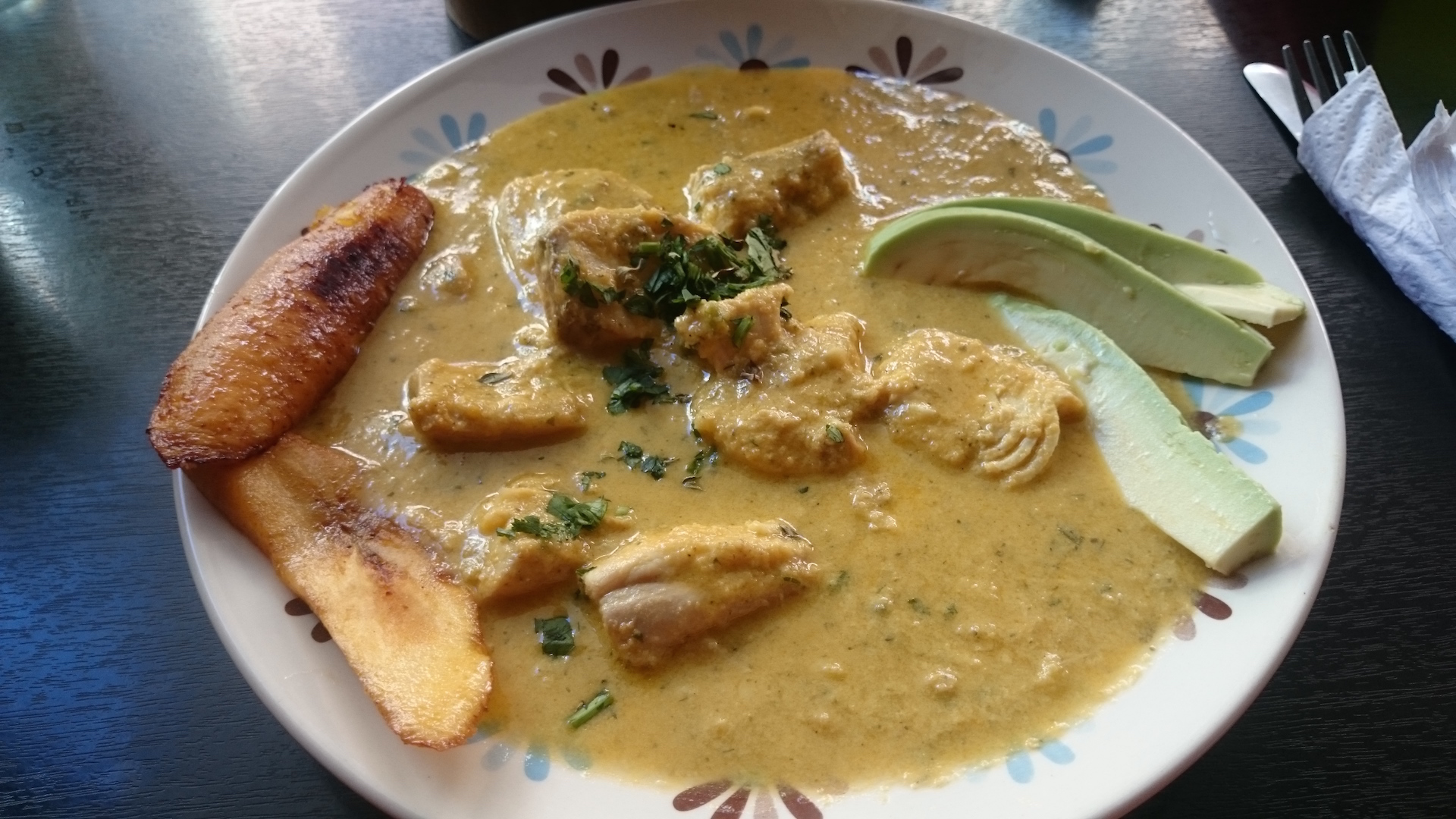 Encocao de pescado. Coconut curry with fish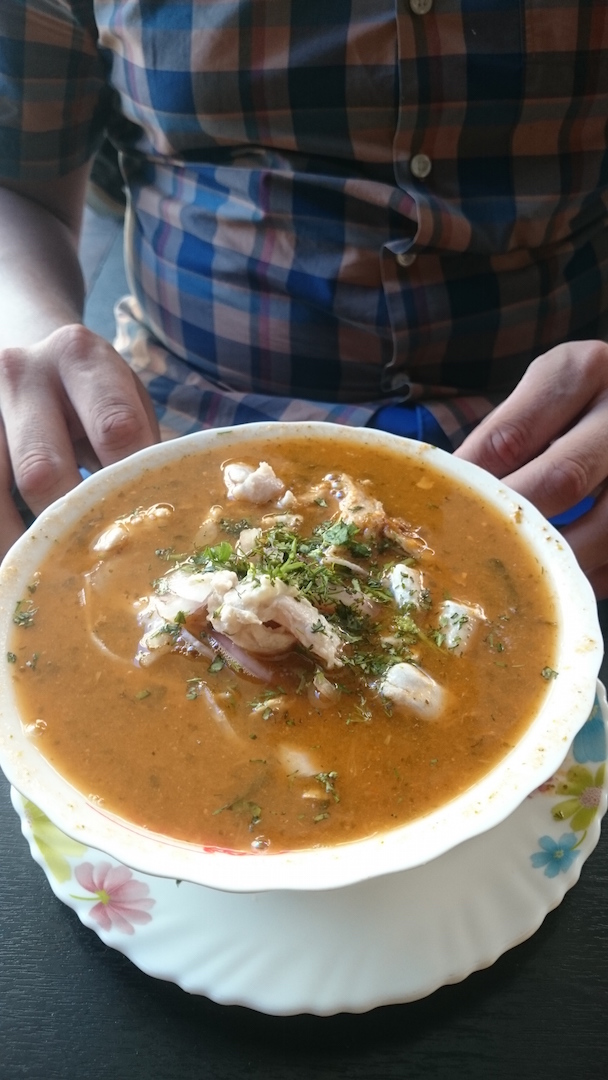 Encebollado. Fish soup with Yuca.
---
Apart from one steak, I don't recall anything costing more than around $2. Bargain!
Plenty more to come.
Cyclist plus food equals distance.