0009: Yorkshire Dales test weekend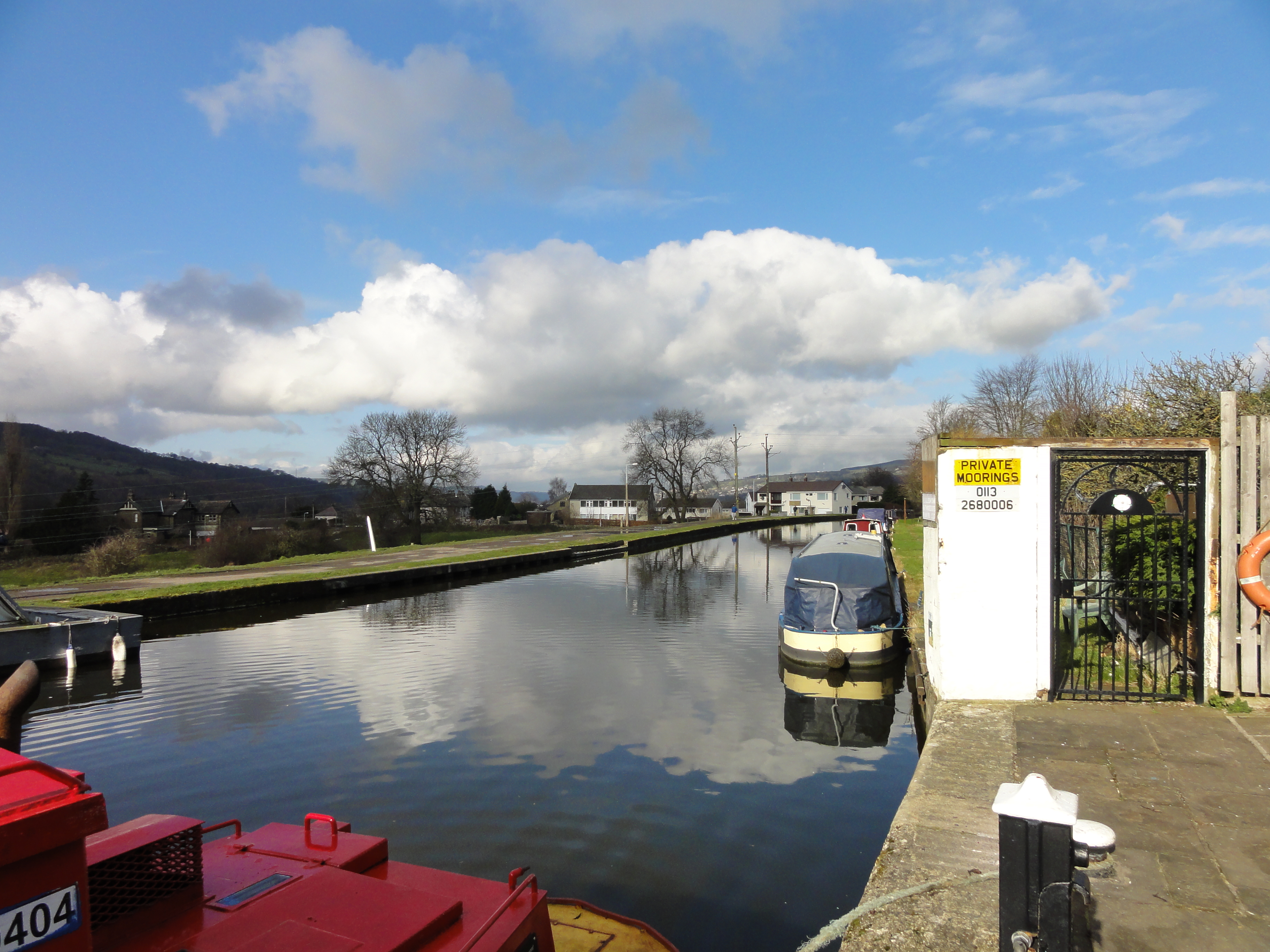 Leeds to Malham
I set off from Headingley at 9 am more or less.
The weather surprised me. It was better than predicted.
It was forecasting cold wet miserable weather, which put a dampener on my mood.
I also woke in the middle of the night, then after realising what time it was, I struggled to get back to sleep. And slept fitfully after that.
Therefore I set off later than I anticipated, mainly because I was tired.
Not a great start.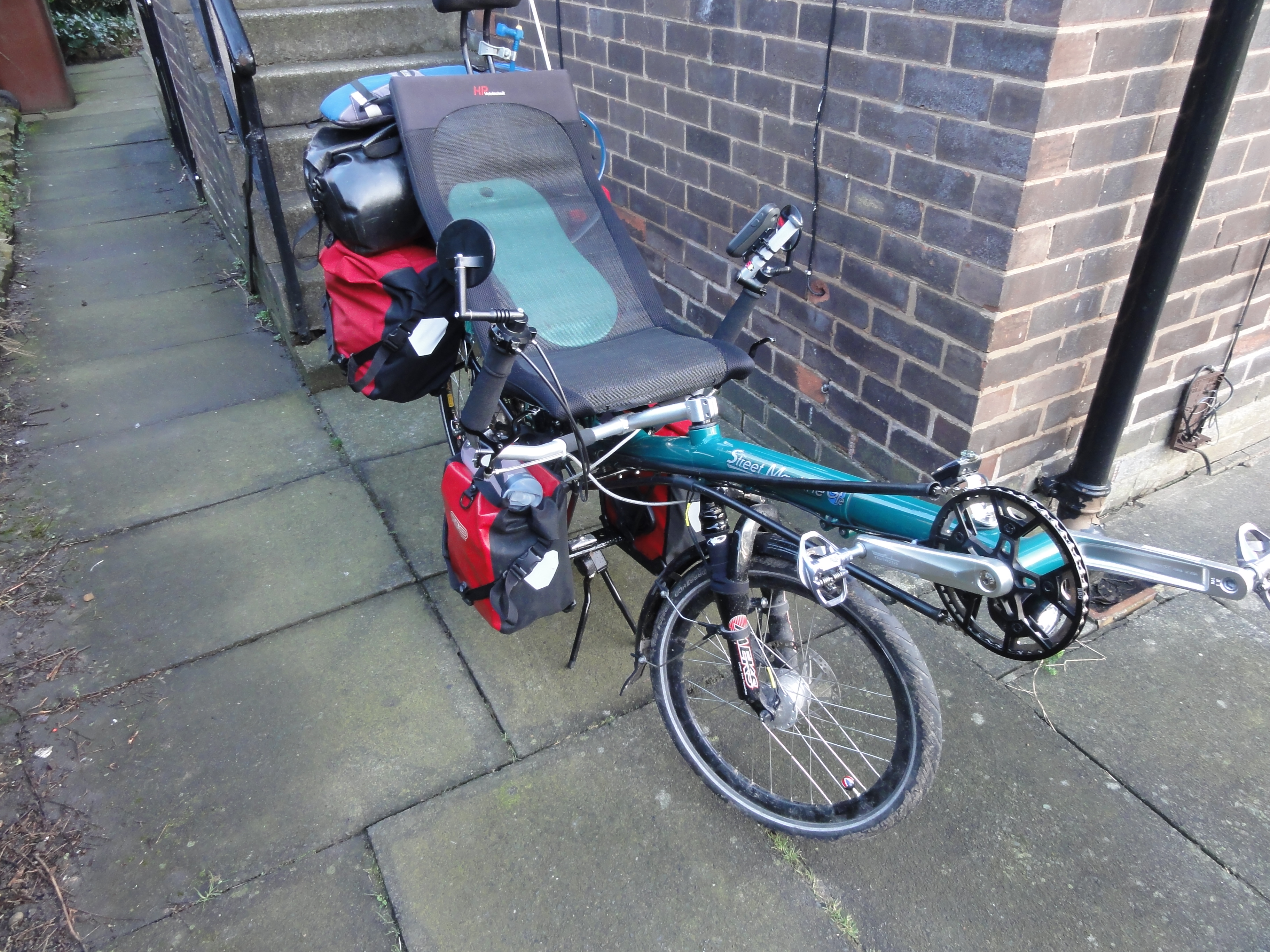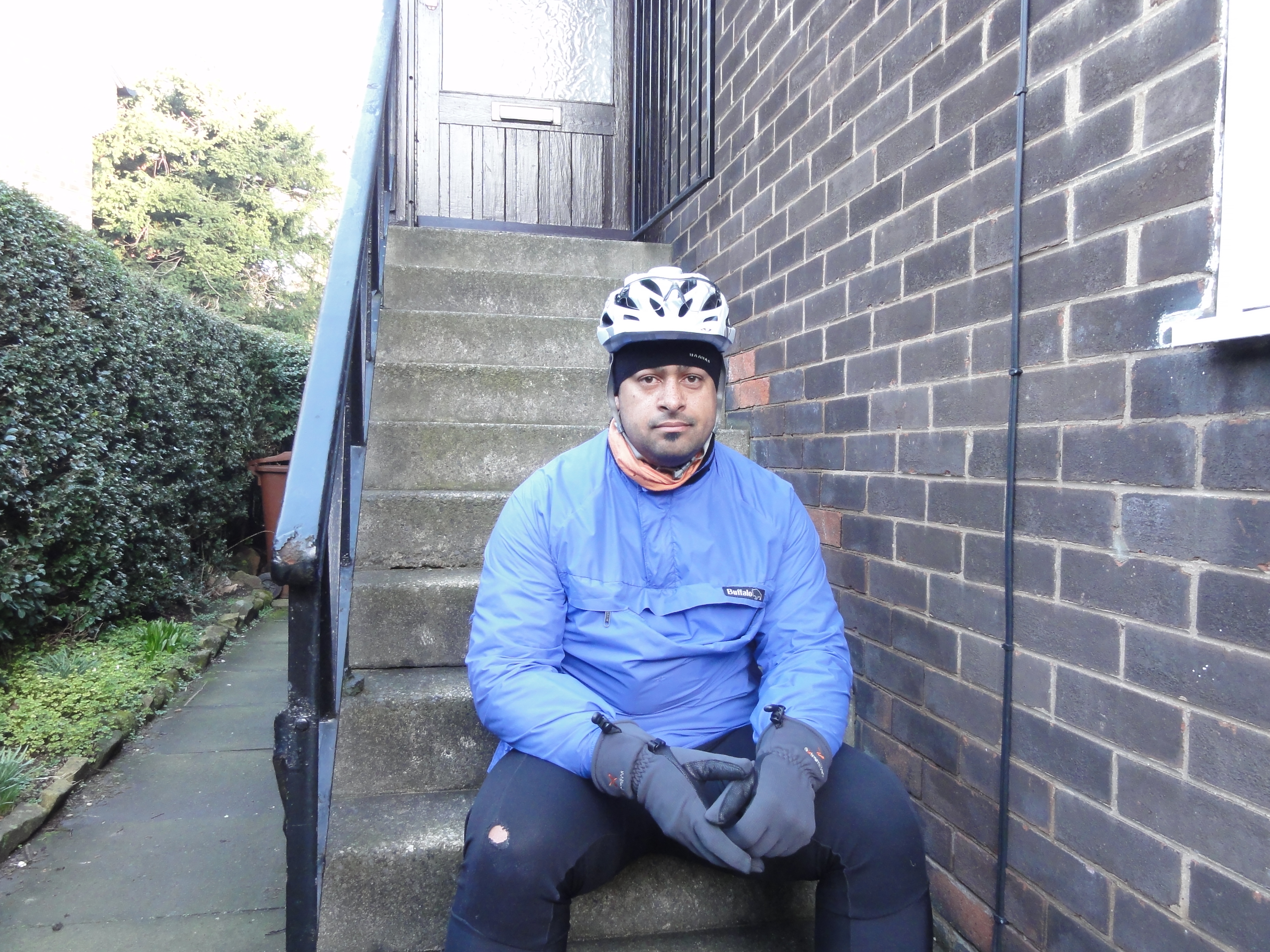 The canal path was frosty, cool and riding next to water always makes it feel cooler than it actually is.
I was following the canal path to Skipton then turning off near Gargrave and heading to a small Campsite at Malham.
After leaving Leeds, the tracks turned boggy and muddy.
Getting worse the further I travelled.
The bike rides surprisingly well off road, and I was impressed that I could keep my balance through most of the mud.
However, near Silsden, the path turned to a swamp.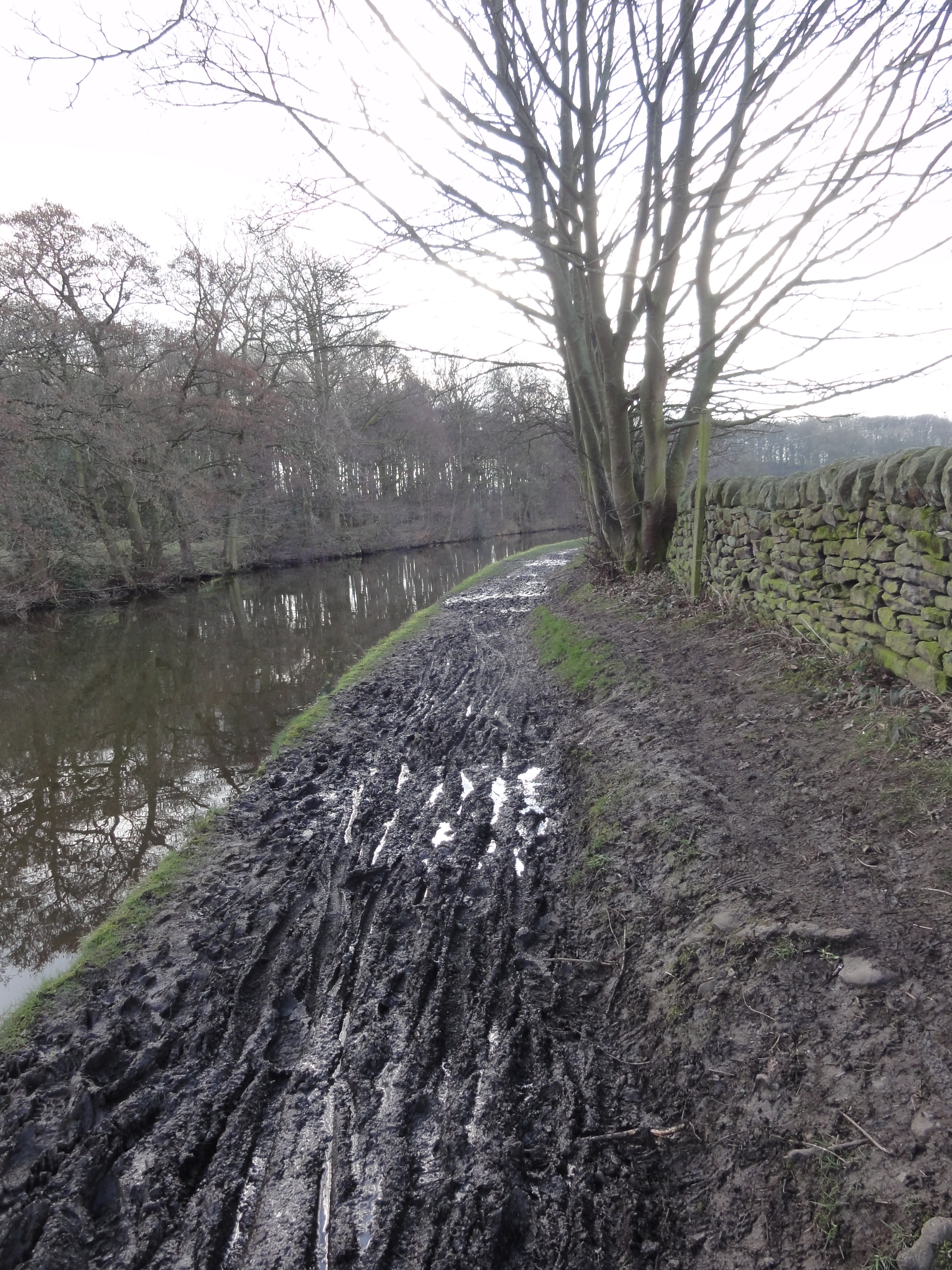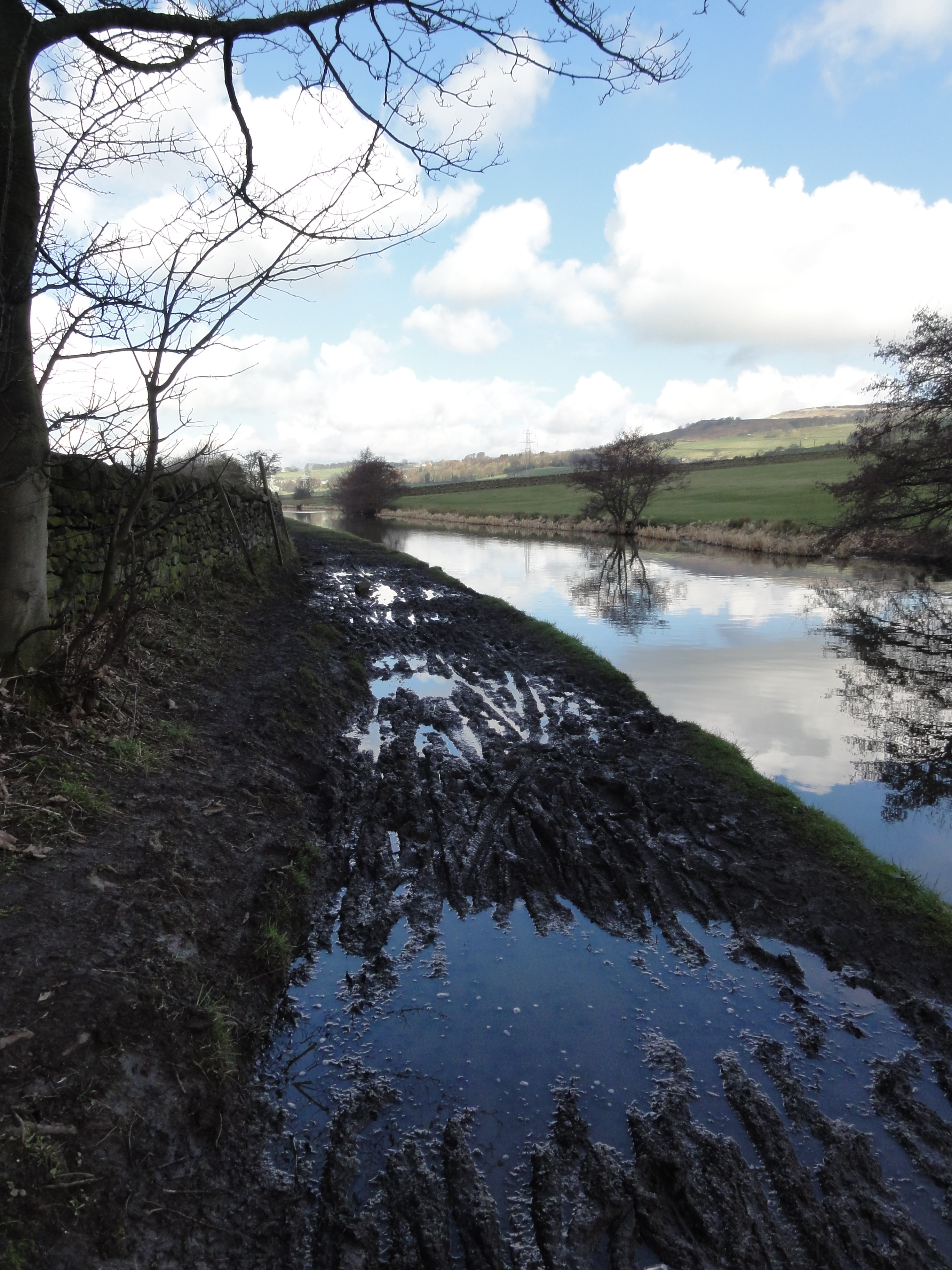 I had no choice but to backtrack or push for about 3 miles.
I checked my map and found an alternative route, but it was a big detour.
Better than more mud though.
I jumped onto the road, and navigated through some smaller villages to Skipton centre.
I must have picked up a thorn somewhere here too.
A puncture slowed me down even further.
My GPS decided to take me on quiet roads, but I had to climb 3 very steep hills.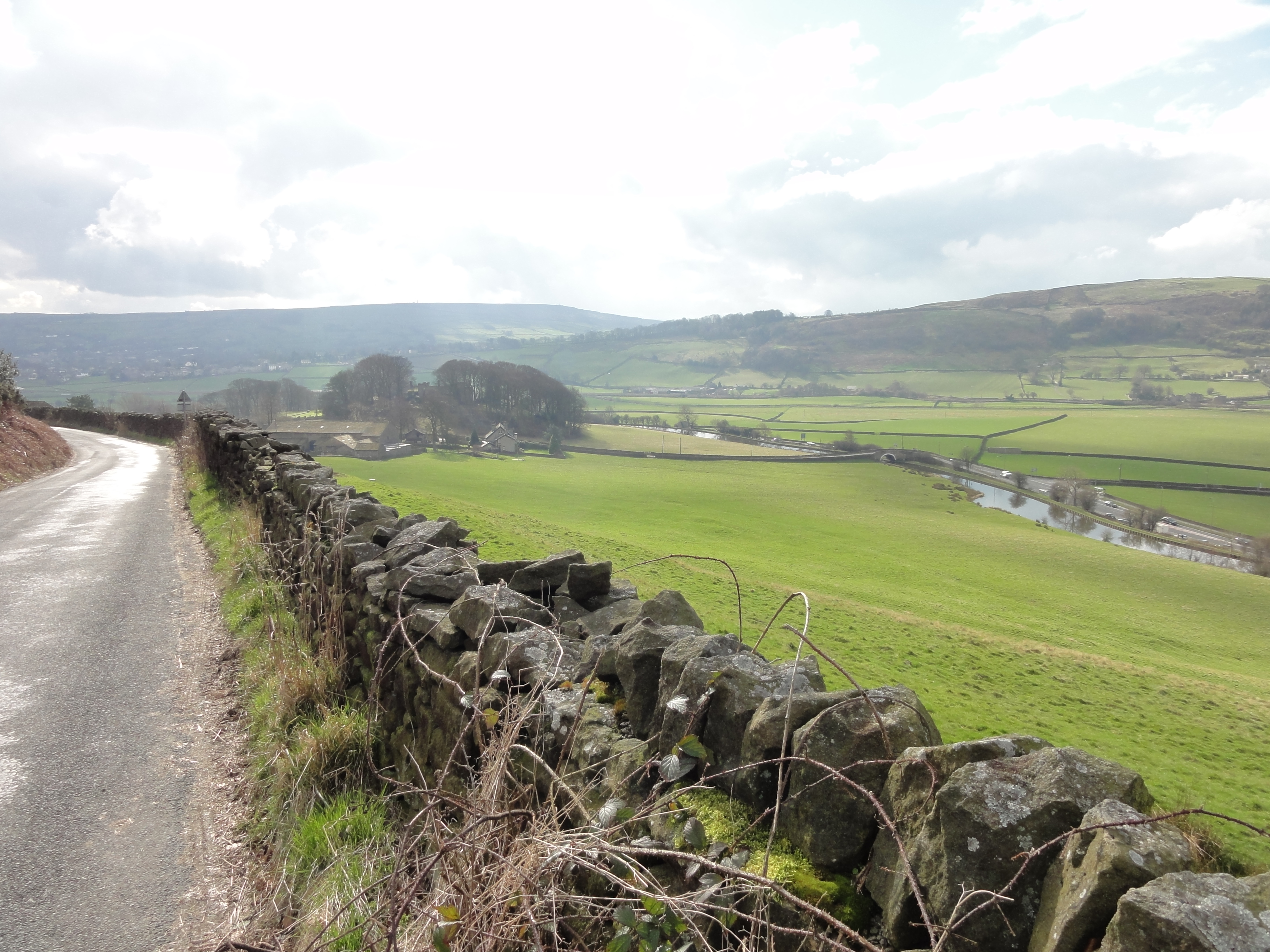 My energy sapping fast now, I stopped in Skipton for a sandwich and a large cup of tea.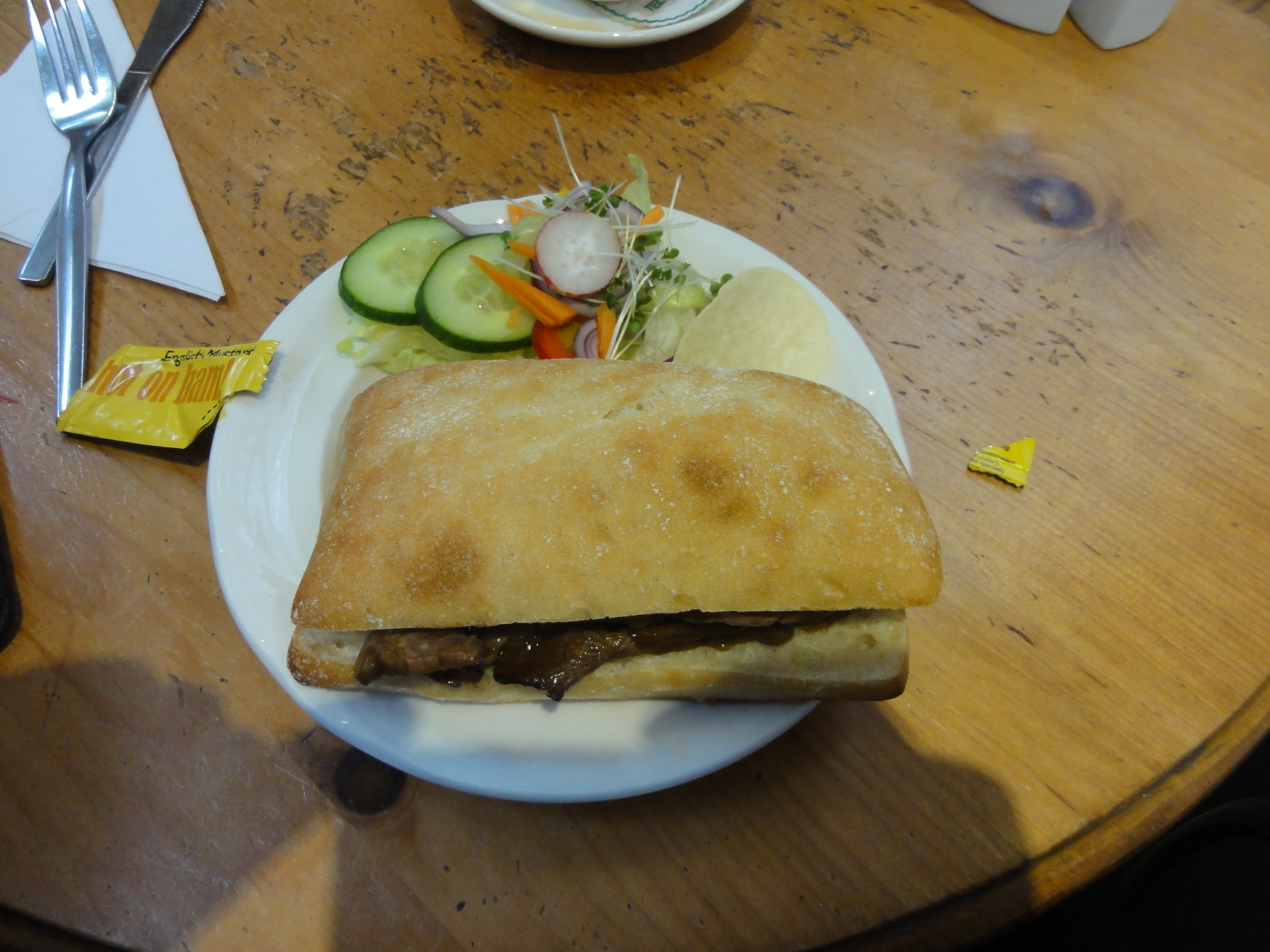 Several years ago, I rode the Yorkshire dales cycle way Anticlockwise.
I passed through Malham, that time, but I must have taken a different route, as I didn't recognise anything as I approached it.
I was very tired at this point and my energy levels had dropped dramatically.
The roads were unfamiliar, and the trip seemed to be taking longer than expected.
Moreso after the batteries on my GPS unit failed.
The last 5 miles were by sense of smell!
The campsite, was VERY small, with basic facilities.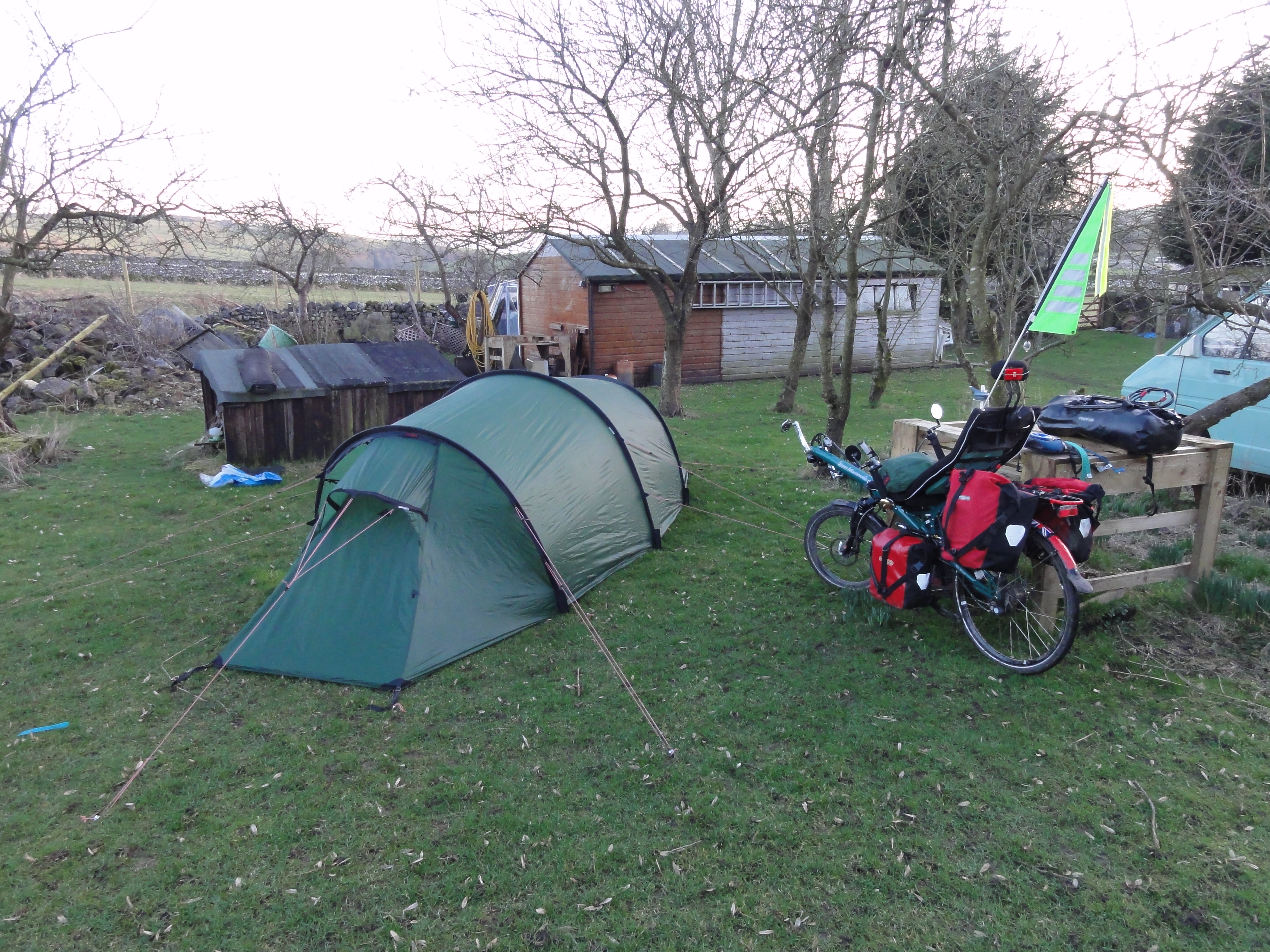 but at ₤5.00 per night, I am not complaining really. Though, they also offer B&B and I was tempted to have a room instead.
After a VERY generous meal at the Buck inn pub in the centre of Malham, I called it a night.
The forecast for tomorrow is colder, and wet.
I hope to ride up to Hawes but if the weather is really bad, I may just return to Leeds.
This is a test ride weekend. I didn't plan on doing a tour, but despite pushing myself too hard today, it reminds me just how much I miss, it and enjoy it.
Malham to Hawes Aysgarth
I slept well. But woke to very grey day.
It was pretty miserable and cold.
A wind blowing from the north west, heavy with humidity and cold from the Atlantic.
I hope it will clear later.
Definitely not a weekend for doing a test ride. More like a long lie in, lounge around the house, a crappy film on the TV and at some point eating chocolate in one form or another.
A generally lazy day.
However, I am here now.
A generous and very good breakfast at the Campsite was ruined by the ridiculous check out fee.
I should have taken the B&B option! It would have been cheaper and drier.
The climb out over Malham cove was not helped by cold leg muscles.

![Malham cove](/content/images/2014/Mar/DSC_0428.JPG)

Though I had a tail wind for most of the day, I'm not afraid to admit I pushed up some of the steeper hills.
Unlike with my trike, I have to get off and push.
I need to lose more weight from my panniers too.

At Stainforth, I joined the main road heading towards Horton in Ribblesdale.
Though for the most part it was quiet and free of traffic.
I imagine most people had the common sense to stay at home on a miserable Sunday morning like this one.
Reaching the Ribblehead viaduct,the wind was strong enough to push me up the hills. And I was soaked to the skin.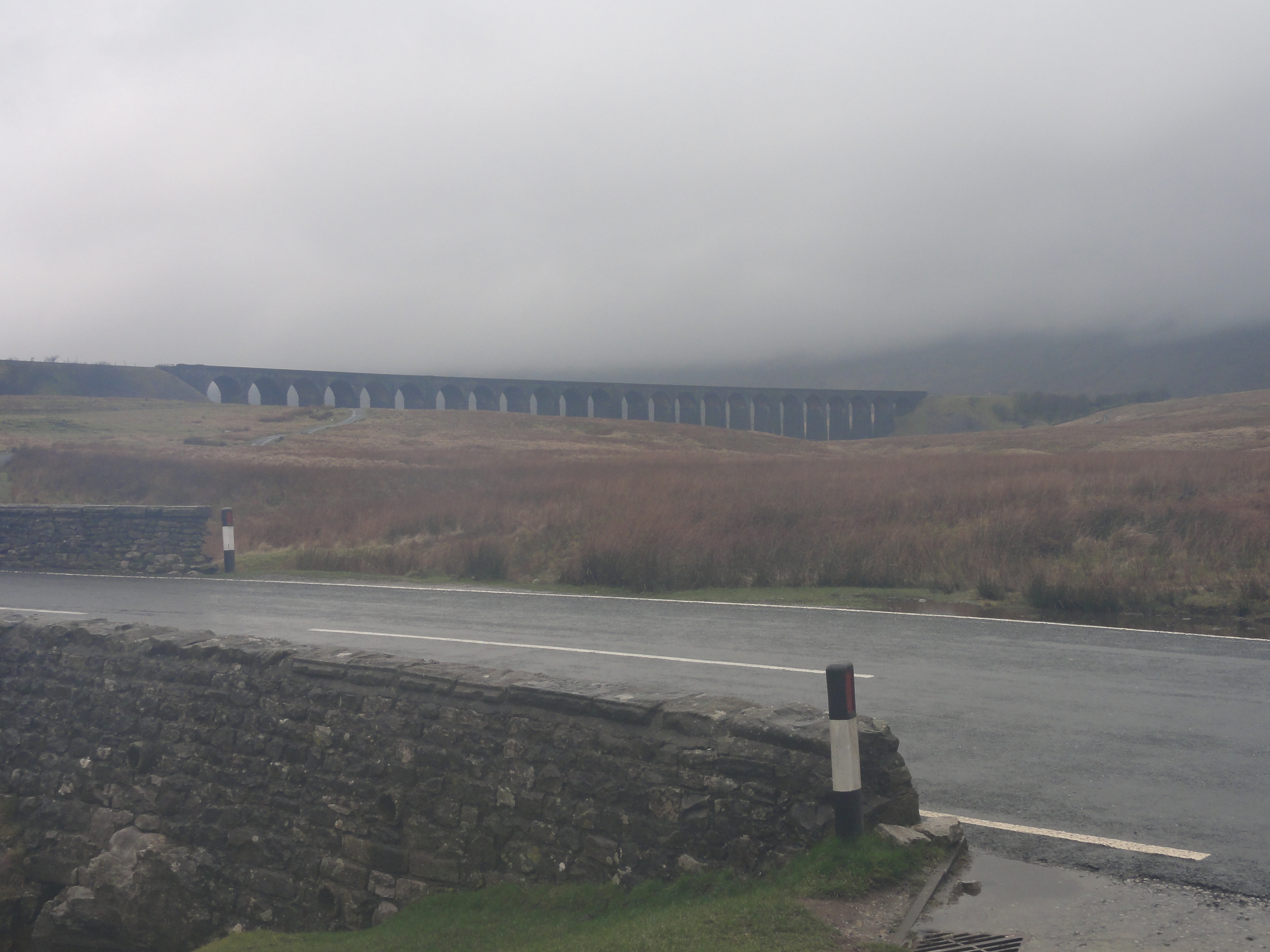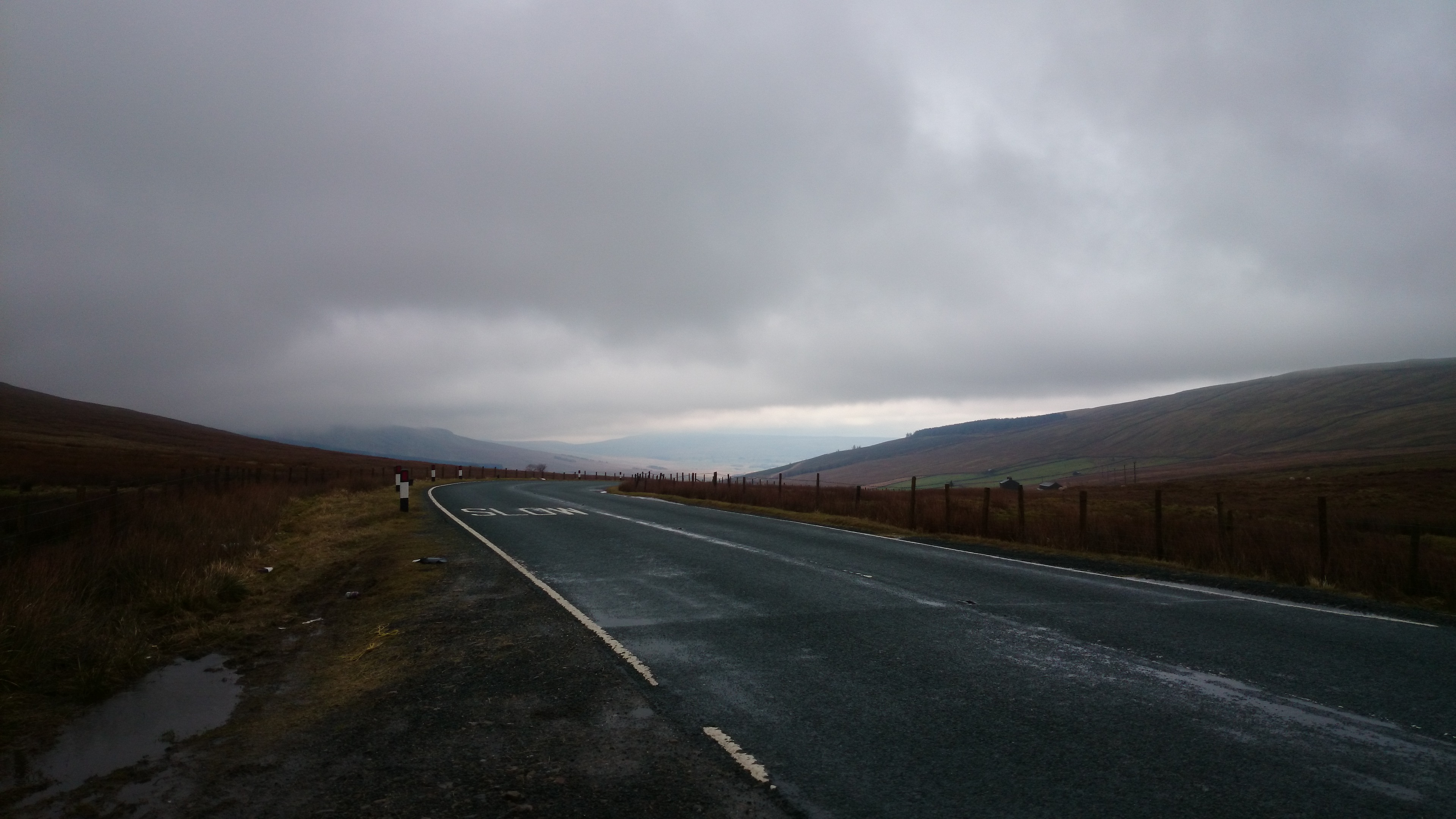 A quick cup of soup at the tea van parked there,


then east to Hawes.
I planned to stay at the YHA here, but arrived to find it shut. No reason was given, so I looked for the tourist information office in the town centre.
The rather unhelpful ladies there, couldn't find another campsite, but did find their lists were not up to date so started to send me back 30 miles in the opposite direction.
"Oh, it's not far!" She said with ease.
After reminding them I was on a bike, becoming increasingly tired, I was not planning on climbing the hill I just dropped off and into a headwind.
People seem to have forgotten that there are other forms of transport than a car.
I headed the final 8 miles or so east to Aysgarth.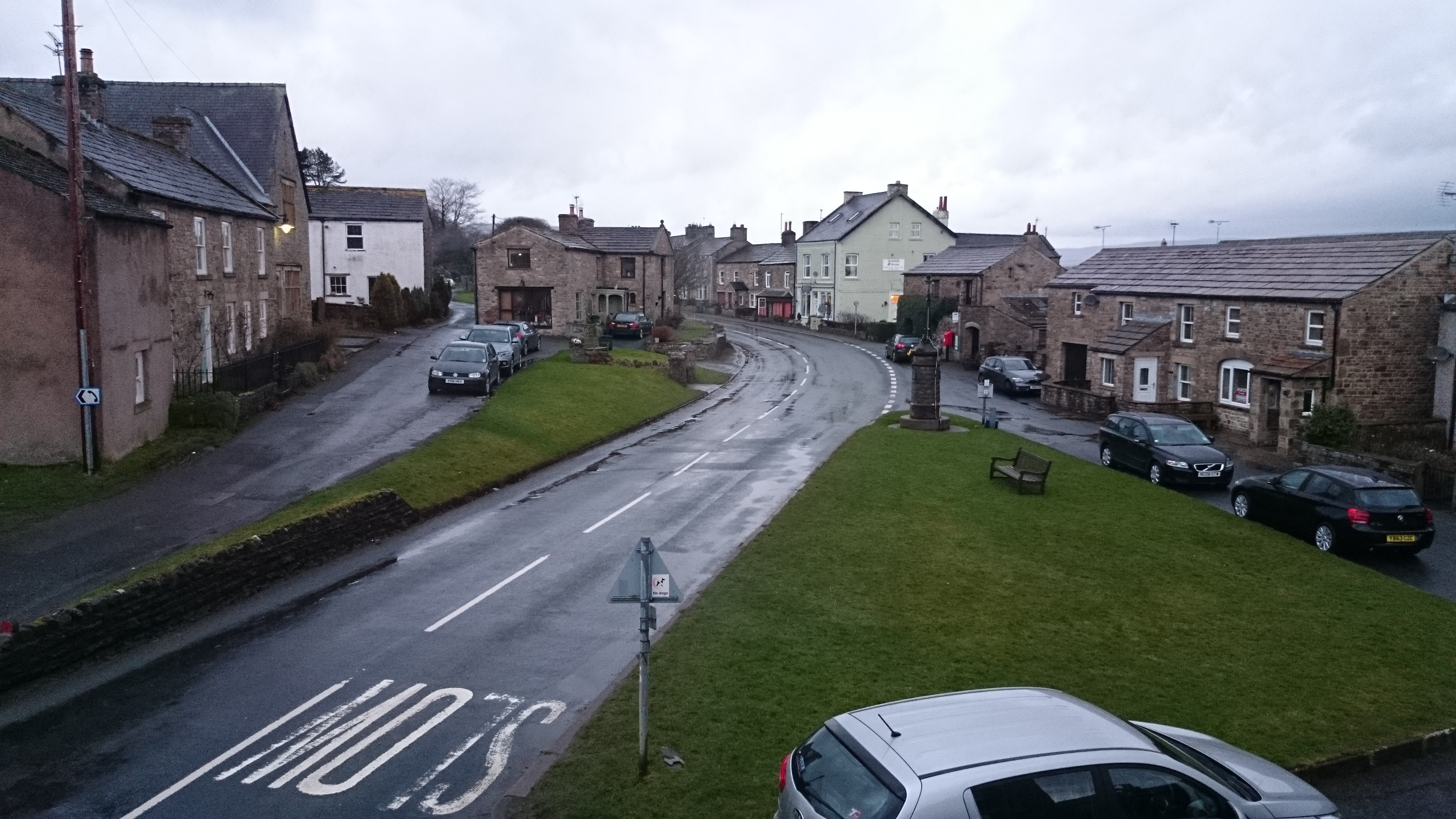 After passing several B&B's I reluctantly knocked on the door of one.
Its no wonder people are choosing to travel abroad for their holidays! These prices are ridiculously high.
I tried 2 or 3 but the prices are all the same give or take a couple of quid.
I would love to support the UK tourist industry more, but you really dont cater to the kind of holiday I want. CHEAP and minimal frills!
Getting dark, now and everyone telling me the campsite will not open till easter, I am now in a B&B.
Fed, watered and bed.
Long day, wet day, good day. But way too expensive!
Tomorrow back south to Grassington.
Aysgarth back home.
After a good nights sleep in the B&B, I woke to a fantastic breakfast and glorious sunny weather.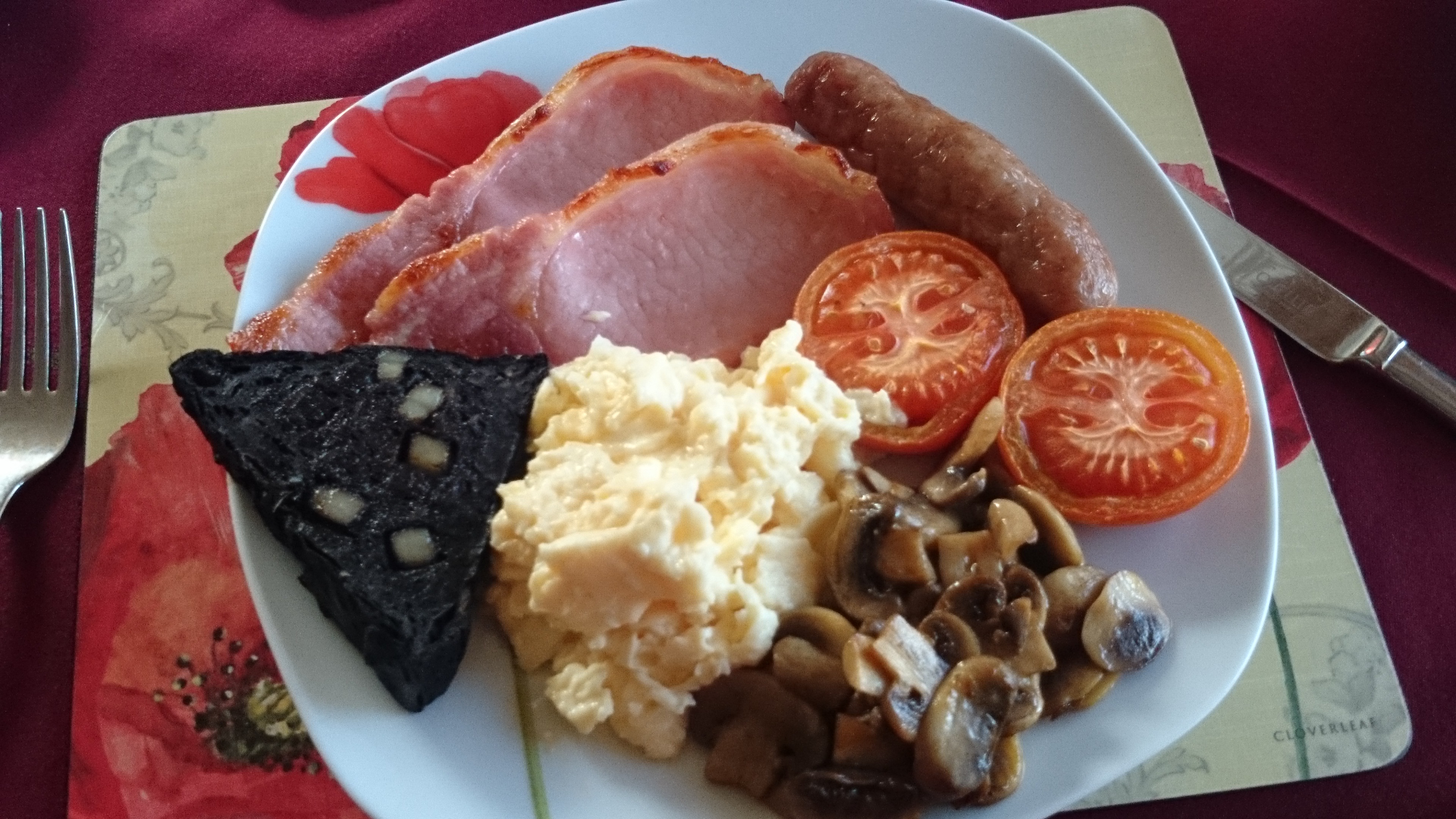 The plan was to ride down to Grassington and camp there a third night.
Kidstones pass was a challenge.
But the view looking back was amazing.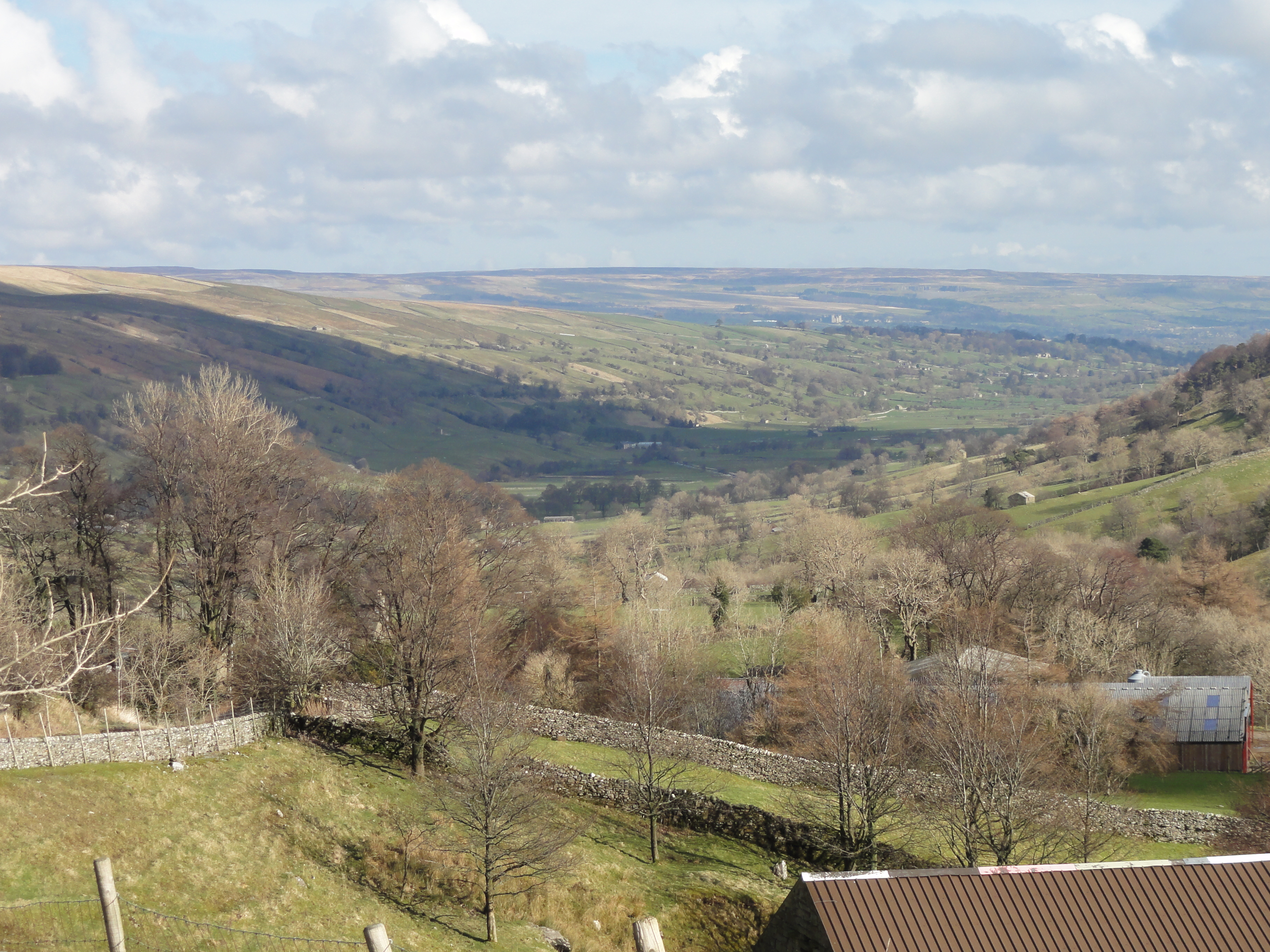 I'm not ashamed to say I pushed the bike all the way up. Its a 16% climb.

The downhill through Wharfdale was quite quick though, and cooled me down quickly. I stopped in another cafe in Kettlewell to warm up again. However, afer arriving at Grassington the weather was good and after a slow day yesterday, I decided to carry on home.

I arrived home in the early evening.
---
The end result was I can ride. But I need to lose more weight off the bike and panniers.
The engine needs more exercise too, but I am fitter than I expected.
There were a few minor failures:
The computer bracket needs remounting.
The GPS bracket needs revising.
There is an odd clicking from the rear end.
I need to find a better route for the USB charge cable.
Nothing major, or cant be fixed easily enough.
All in all a good, if wet weekend in the Yorkshire dales.