0037: Mad dogs, Englishmen and tales in the midday sun.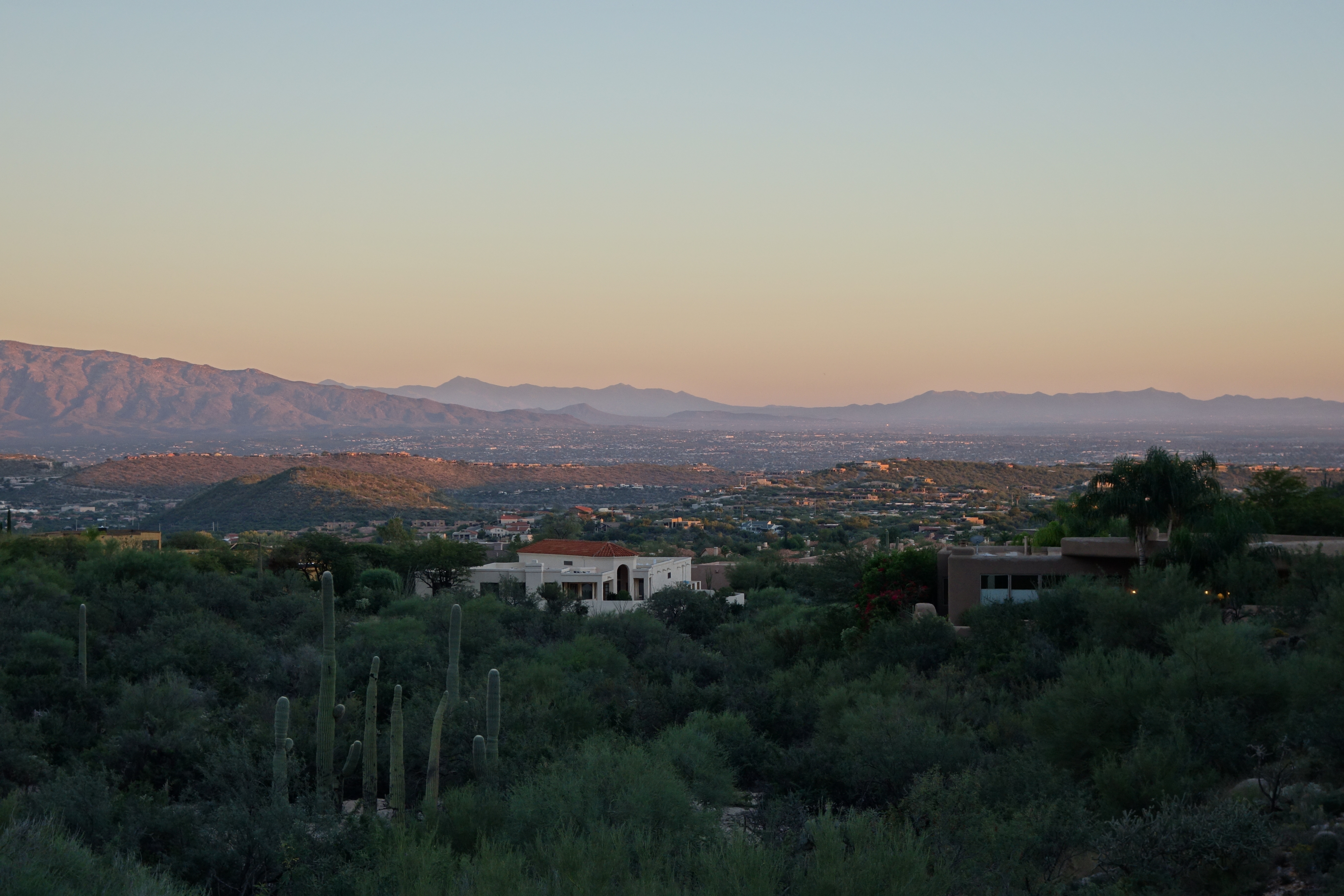 Greyhound lost my bike!
It's gone, just gone.
Despite being in a huge box, with a tracking number and putting it onto the bus myself, it was taken off somewhere along the line and now someone in a warehouse somewhere is staring at it wondering why it is here and not taking the appropriate action to get it to its destination.
I have 24 days left on my Visa and I really don't need this hassle.
Of course, I have contacted Greyhounds management, put a post on their public Facebook page and the ball is rolling, but how quick it rolls is another matter.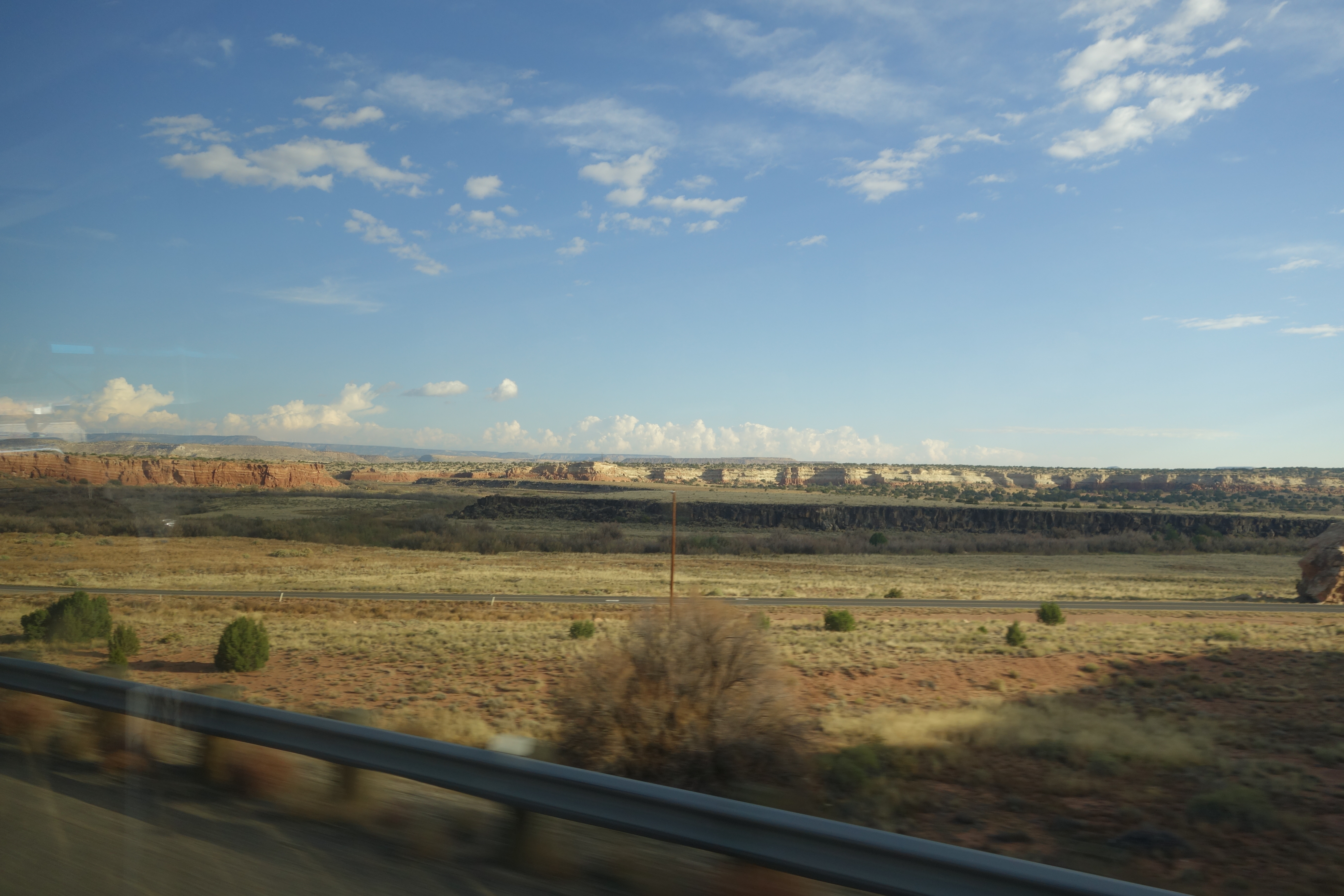 I arrived in Tucson Arizona to the second home of Jim and Julie who I originally met in Stratford, Ontario.
They have kindly allowed me to stay until this resolved, but I really dont want to impose too long on anyone.
What I want it to be riding again!
31 hours on the bus from San Antonio, Texas.
I was supposed to travel to Big Spring, Texas then change to a different bus and go directly to Tucson, Arizona.
It should have been a long, but relatively straghtforward journey and was going well till the change over.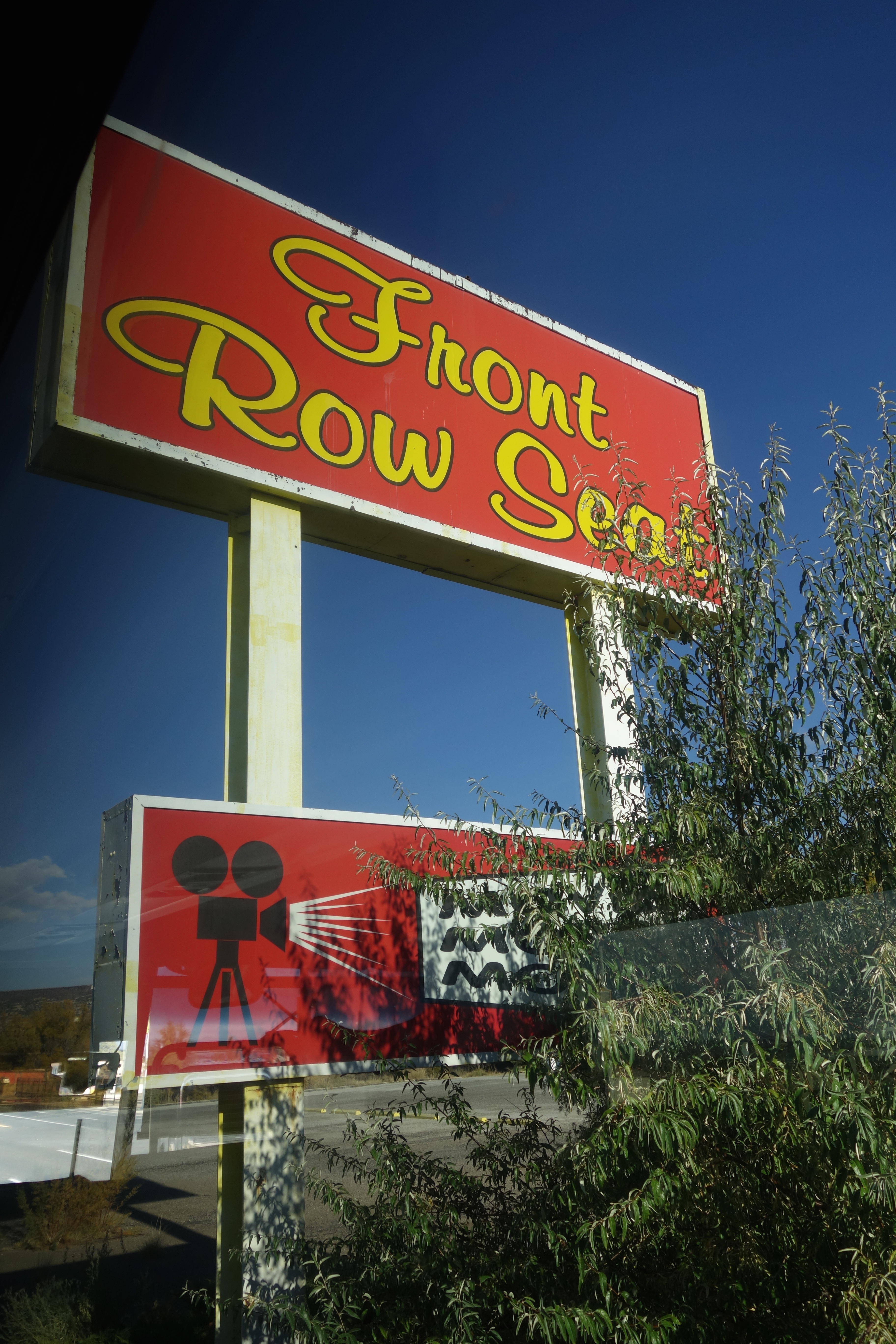 "There is no room on the bus for that big box."
"Well, I paid for it, doesn't your system tell you to expect something large?"
"That's not how it works" he went on...
The changeover bus left, with space underneath.
A few bags moved and my bike would have fitted.
The attendant at the depot worked some magic on the computer.
Moments later I was being rerouted via Amarillo.
"You'll be arriving at 1945 tomorrow night!"
My jaw hit the floor, as he just added 12 hours to my journey without even consulting me!
"Well it's all we got. That or nothing, he said bluntly" and walked off.
Great customer service from Greyhound!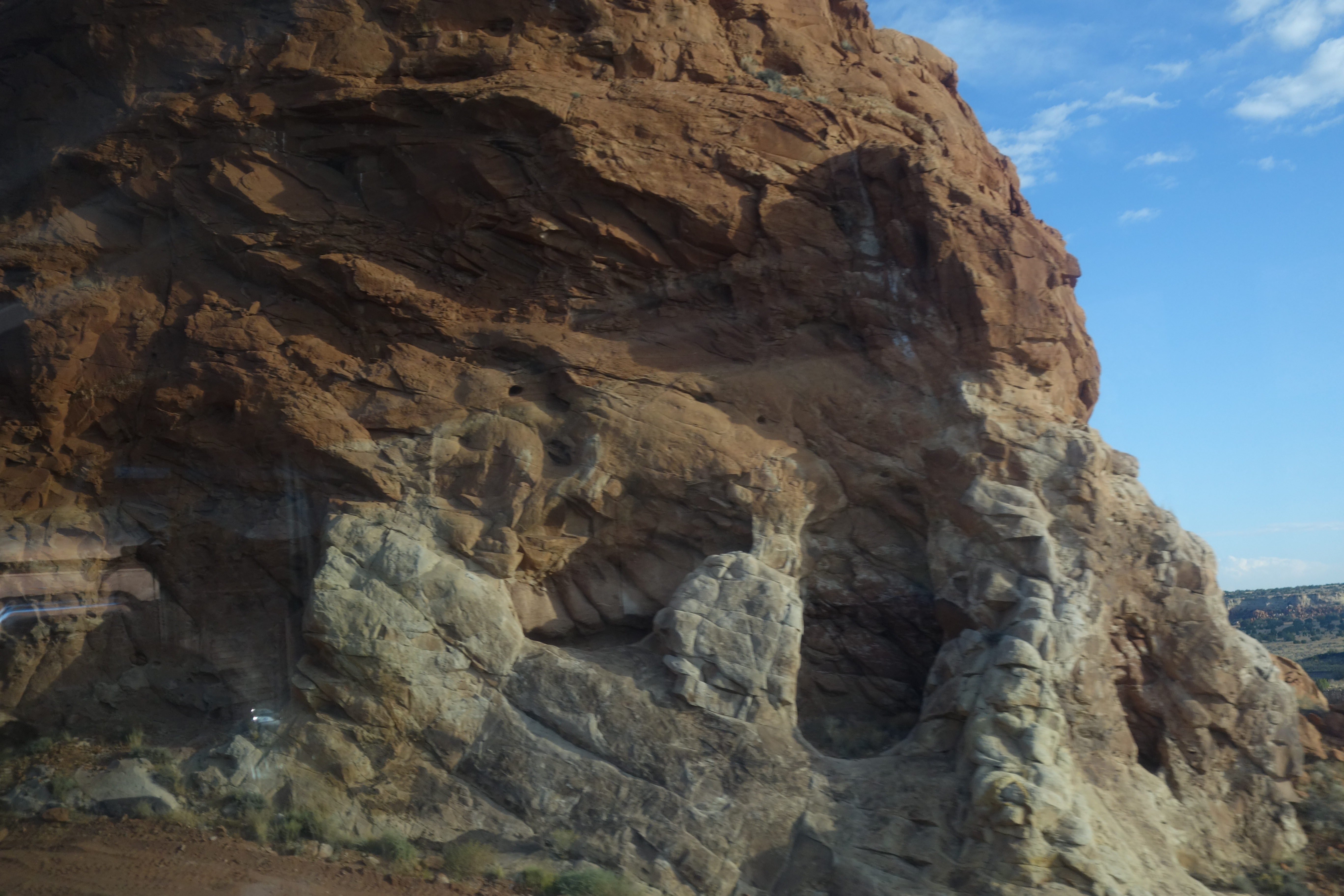 I carried my bike back to the original bus and climbed aboard.
What choice do I have? But I will definitely be logging a complaint.
The journey continued uneventfully but uncomfortably on a bus with no air blowing, damaged seats and no overhead lights, till the Amarillo terminus at around 3 am.
Tired and somewhat confused, I was told all our bags would automatically be transferred.
Why do all Greyhound staff have an attitude problem? It was a polite and simple question.
I sat and waited and watched the bags being unloaded. I didn't see them take off my bike, but I was drifting in and out of sleep, desperate for the toilet and trying to make sure no one grabbed my other bags.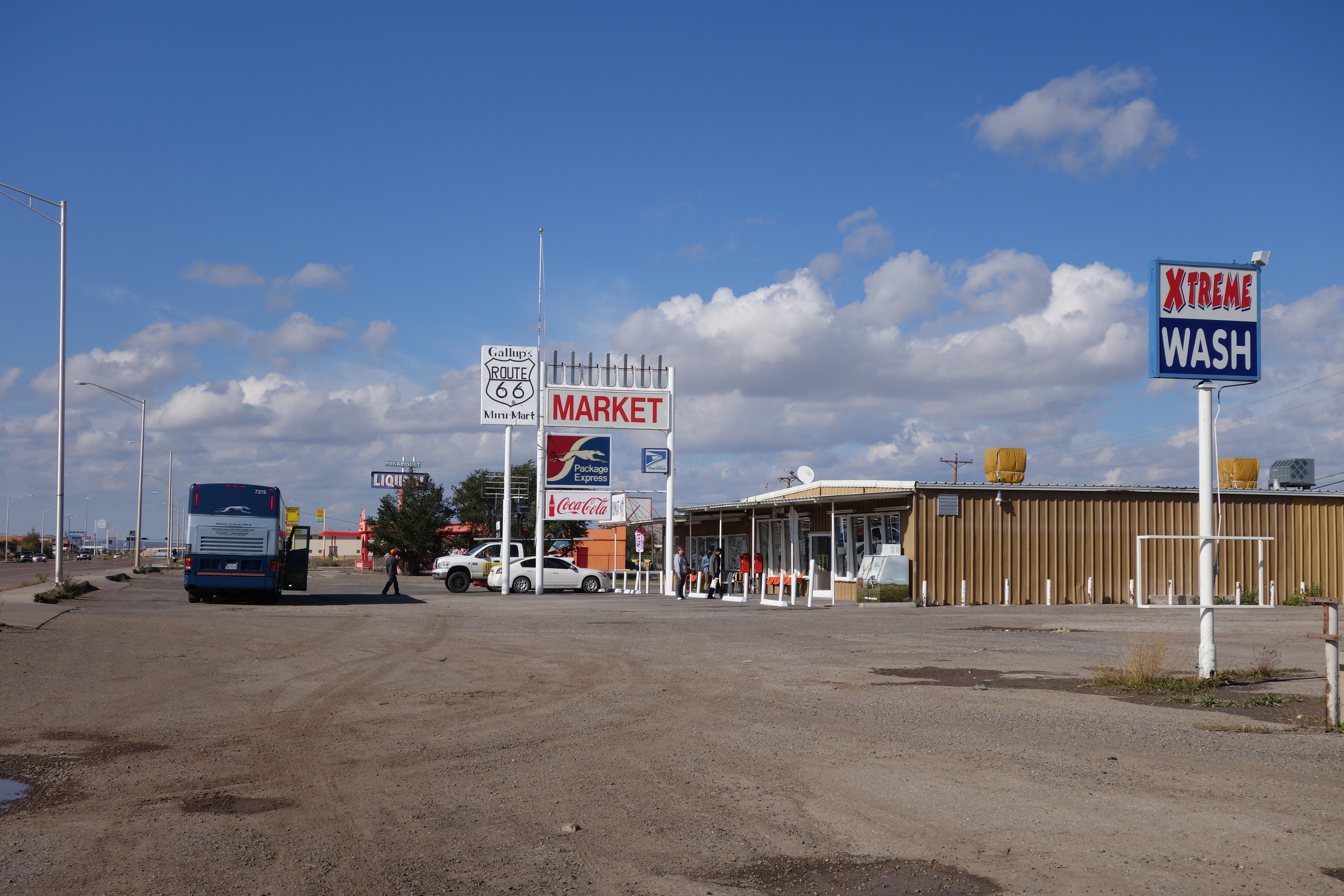 The next bus was better. I slept till Albuquerque. Another rest stop and surprisingly cold. It shocked me then I realised we were at over 1500 metres.
Still it made me wonder if sending my winter sleeping bag back home was a good idea?
Now travelling in daylight we continued through the shockingly different high desert landscape.
Dry, arid and no doubt hot, but for the now functioning Air conditioning.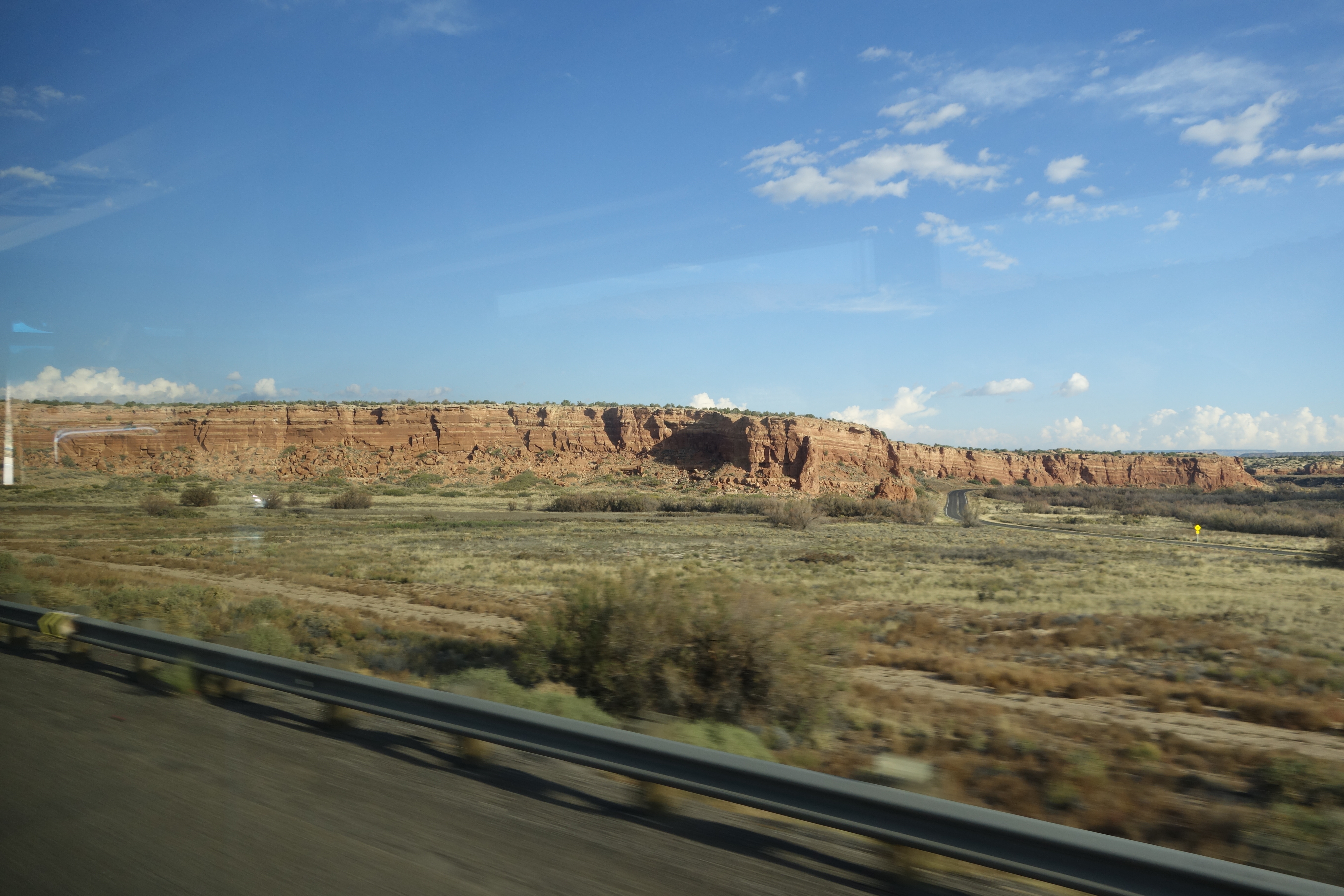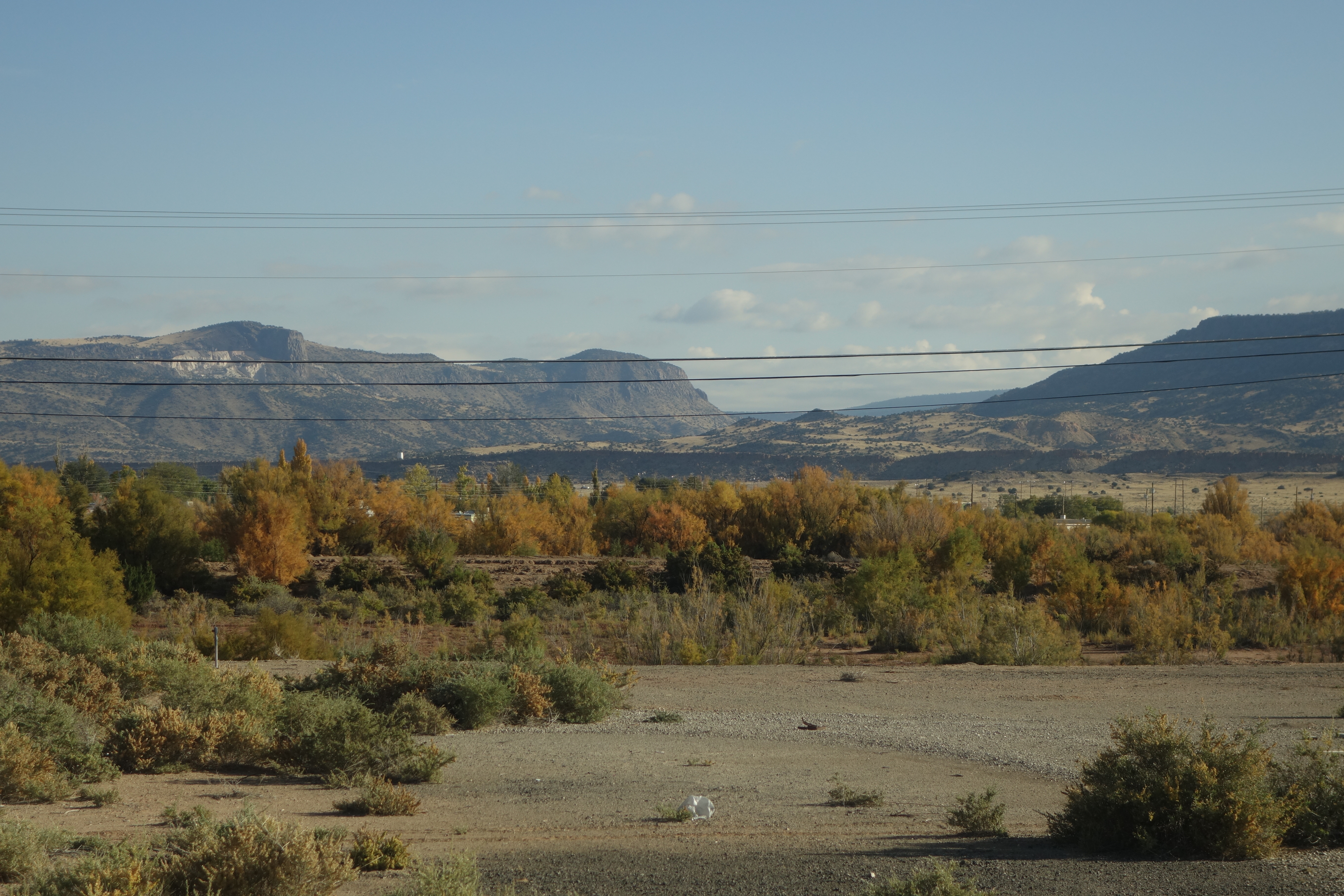 Tucumcari, Gallup and another break at Holbrook.
Most passengers got off to stretch their legs and smoke.
I walked around and peered into the open baggage bay.
I saw my red panniers but it was too full to see my bike.
I had an overwhelming fear it wasn't there.
Little did I know at this point, but the thought stayed with me.
Flagstaff came and passed and then on to Phoenix and another change.
I picked up my panniers as they were unloaded (thrown forcefully) off the bus and waited for my bike.
"What you waiting for?!" Another surly baggage handler!
"There aint no bike on this bus, its empty now" he scowled.
Why the attitude?
Now my fears set in.
Where is my bike???
I went to customer services and the two young girls serving, were not really interested. I had 30 minutes to sort this mess out and catch the connecting bus to Tucson.
"All we can do is give you the numbers for the depot so you can call them"
Is this customer service?
I complained, Why I am I doing it? You lost the bike.
"No not Greyhound" she replied, "The baggage people"
Well at least she acknowleged that!
"But their office is closed now, you'll have to call later"
Are you serious?!!!
I asked for the supervisor. It seems the other young girl there was the supervisor and was equally unconcerned and unhelpful.
I was eventually given the number for the Amarillo depot and was assisted in dialling the number.
The guy at the other end was blunt, uninterested as, very tired and distressed I asked where my bike was
Then he hung up on me mid sentence.
Second attempt rang out.
Third didn't even connect.
The first girl gave me the numbers for the other depots and the complaint form I asked for.
She made no further effort to resolve the situation.
I had to run to catch the bus.
Well, if I hadn't been stopped by the ill mannered security guard directing people where to go.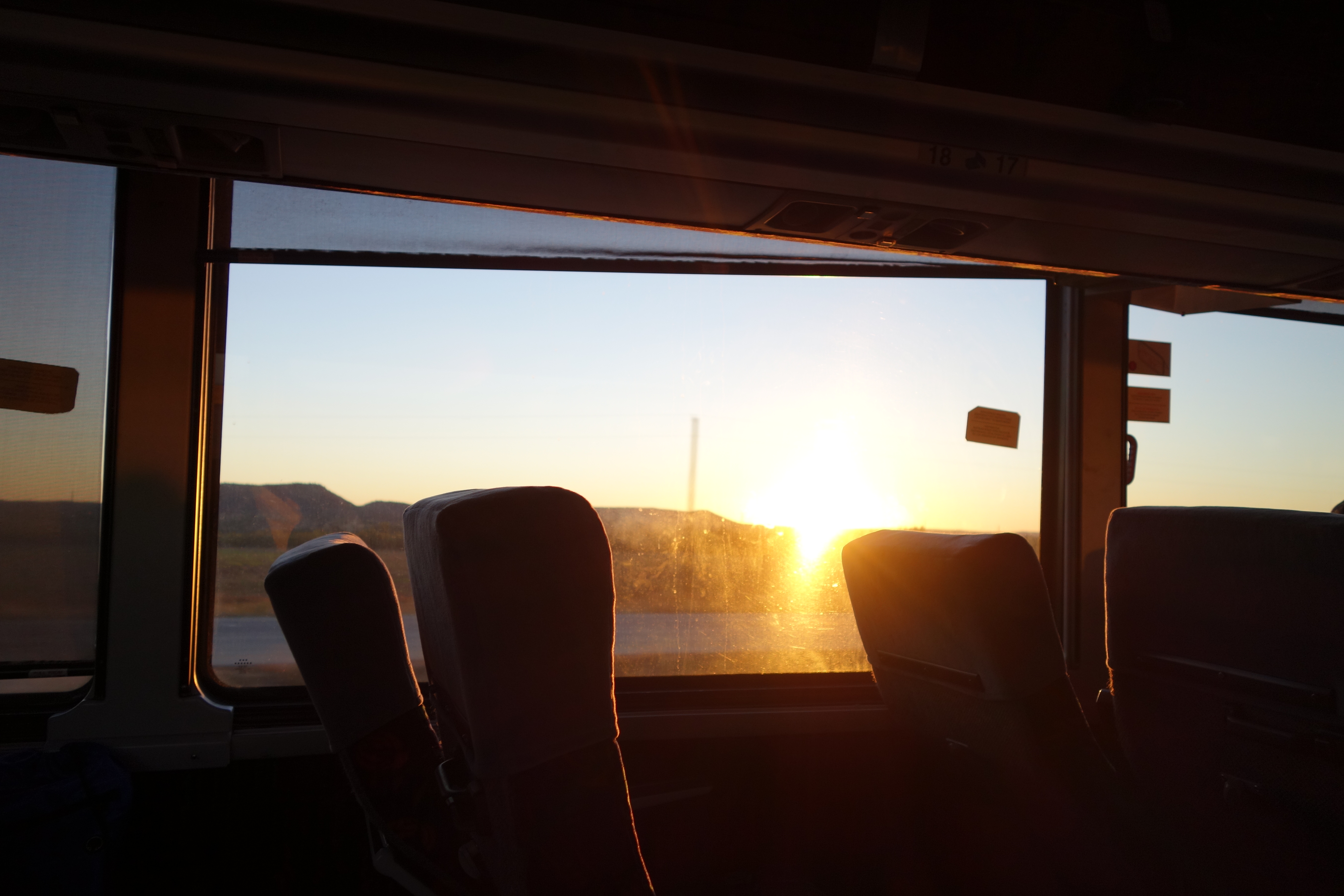 Another bad bus, the driver pulled out then back into the depot and the engineers spent 10 minutes trying to fix the air conditioning, to stop it cooking everyone.
30 minutes later down the road an unscheduled stop to make some other adjustments. The driver seat I think?
I arrived in Tucson at 1930 and immediately walked to the customer service desk.
And waited 10 minutes for a staff member to appear along with several other customers.
Finally a staff member appeared, I explained and he seemed genuinely concerned and apologised!
He was helpful, made suggestions and gave me the information I needed.
So there are some good staff then?!
While on the bus, I connected to the Greyhound public Facebook page and complained publically there too.
I got a more or less immediate response and so I used the chance to voice my disgust at their service.
In the station I was told it might arrive on a following bus "Due in a few minutes"
I relaxed a little, but my bike was not on that bus.
My hosts arrived a few minutes later to collect me and waded into the mess.
Julie went out to the loading bay and quizzed the baggage handler.
He knew nothing.
But after a few minutes came to find me and was equally concerned and helpful.
He took copies of my paperwork, gave me contact numbers and assured me he would call if the bike showed up.
I had taken the precaution of photographing the bike boxed as well as writing on my contact details.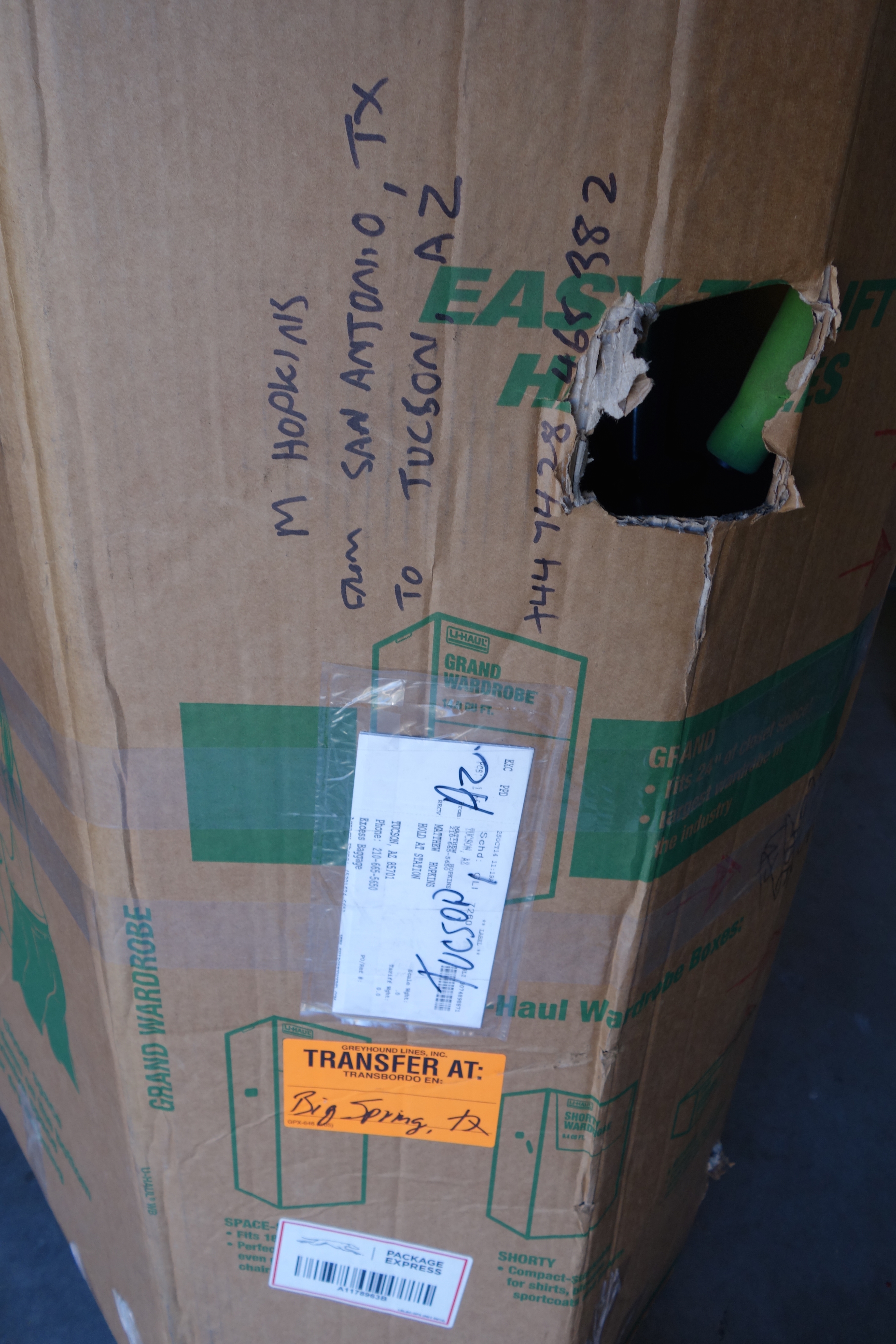 I left the depot, lost and completely exhausted.
Jim and Julie took me for a meal and soon after home, shower, bed!
I slept but despite my exhaustion, not well.
The following day a phone call to the depot manager,
"I'm already on it" she said enthusiastically.
" We might be a small depot here, but we are good at finding stuff!"
The little light at the end of the tunnel glowed a bit brighter.
I called in the afternoon. No progress but still optimistic She told me they were waiting for several depots to respond.
"I WILL call you back".
Day three and I had heard nothing.
I slept terribly.
Is my journey over?
Am I going to have to book a flight home?
Worst case scenario situations flashed through my mind.
How do I get home?
What do I do with all my gear?
WHERE IS MY BIKE?!!!!!!
Mid morning, the phone call I had been waiting for, and the weight dropped off my shoulders!
"It was sitting in a depot in El Paso, Texas so we shipped it to Tucson overnight and it just arrived" They delivered it to my address that same afternoon, and thankfully it was undamaged.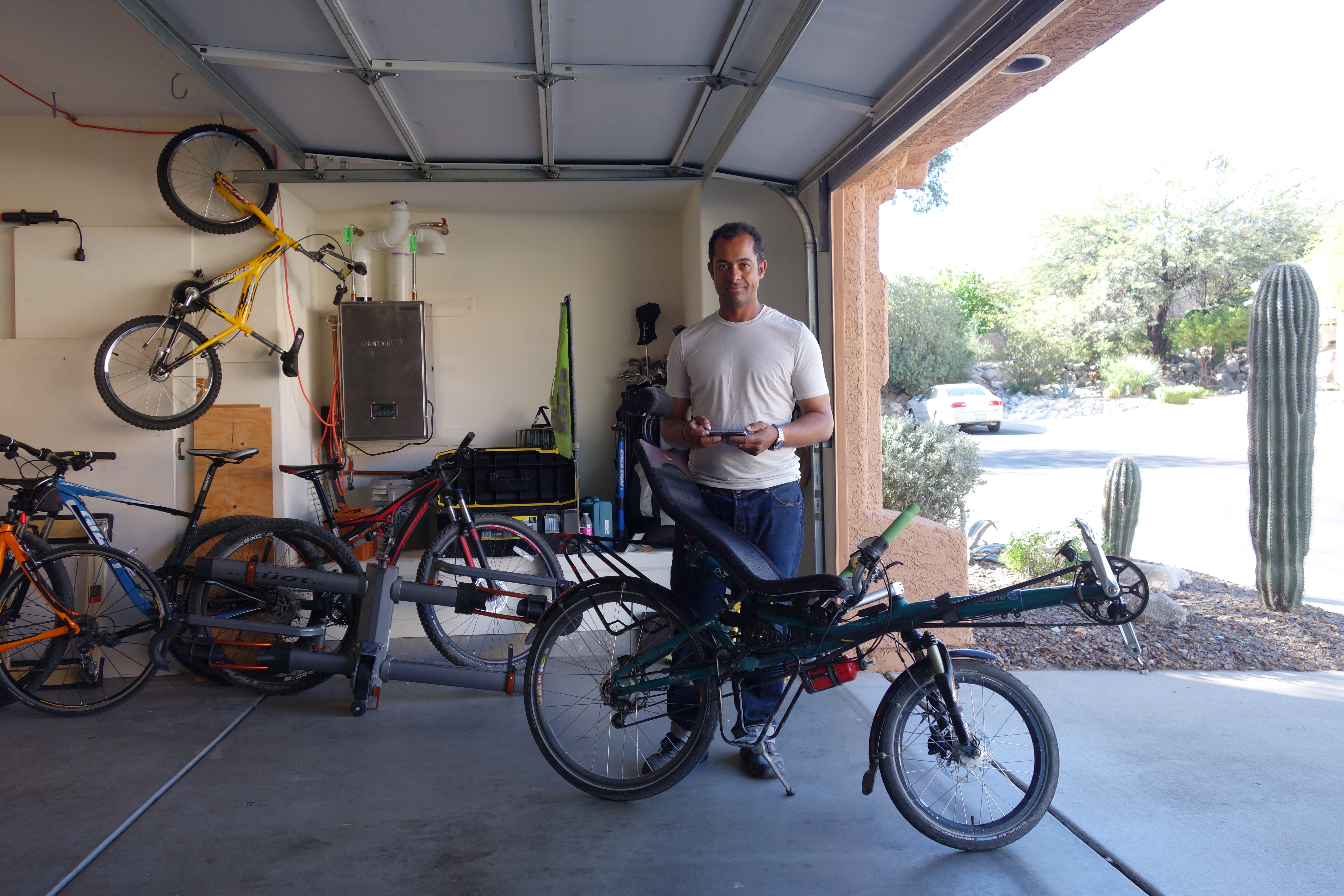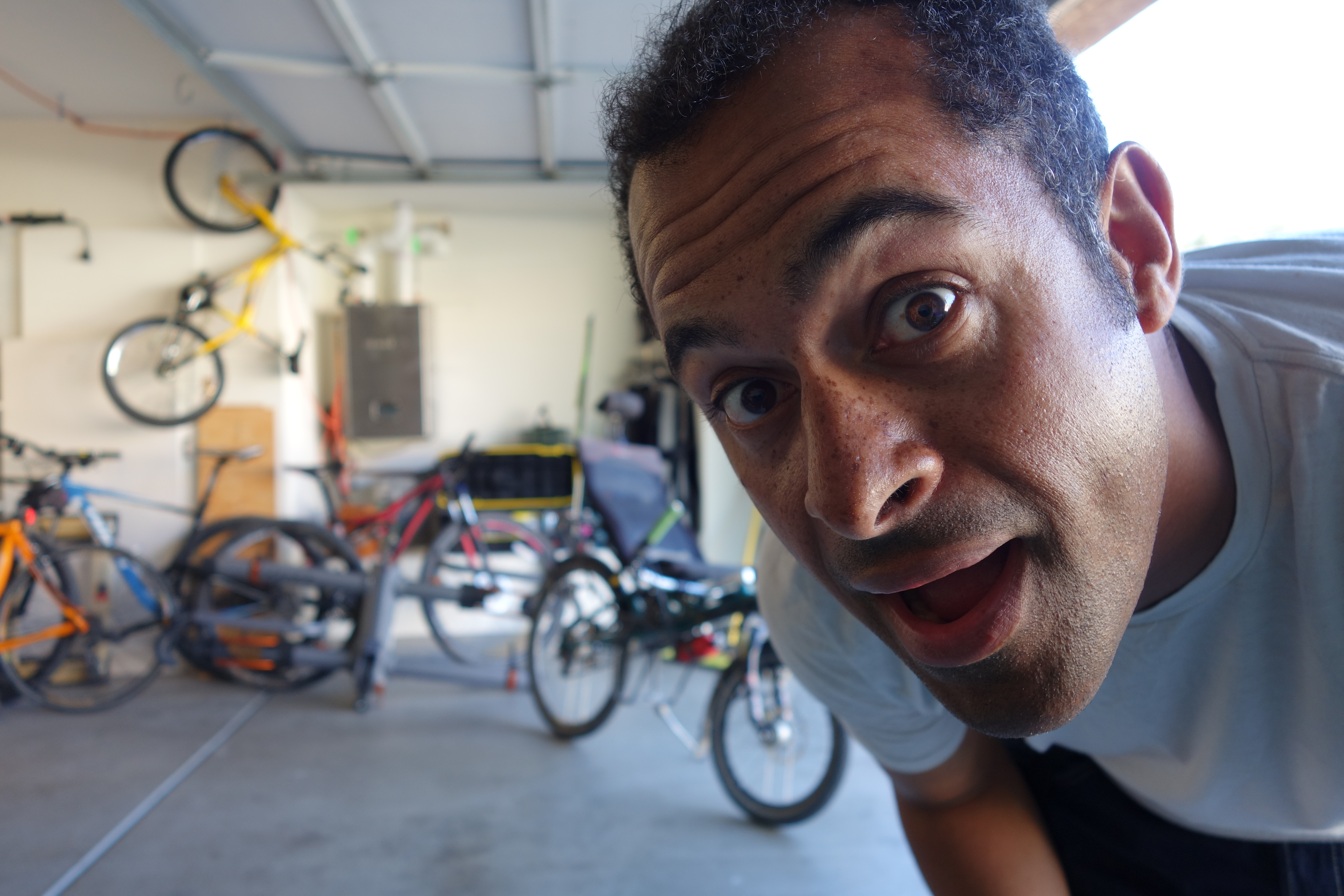 Now I can begin planning again.
However, I am waiting for a package from the UK before I continue, so will be in Tucson for a few more days.
So the road continues and I spent the following day finally fitting the headset parts I had made.
To my amazement, they fitted perfectly and made a huge difference to the bike again.
Given that I was working from an idea, and had no direct dimensions and even guessed some sizes, I am very pleased it worked.
Many thanks to the Geoff and Jake at Miles Ahead Cyclery for use of their workshop and tools.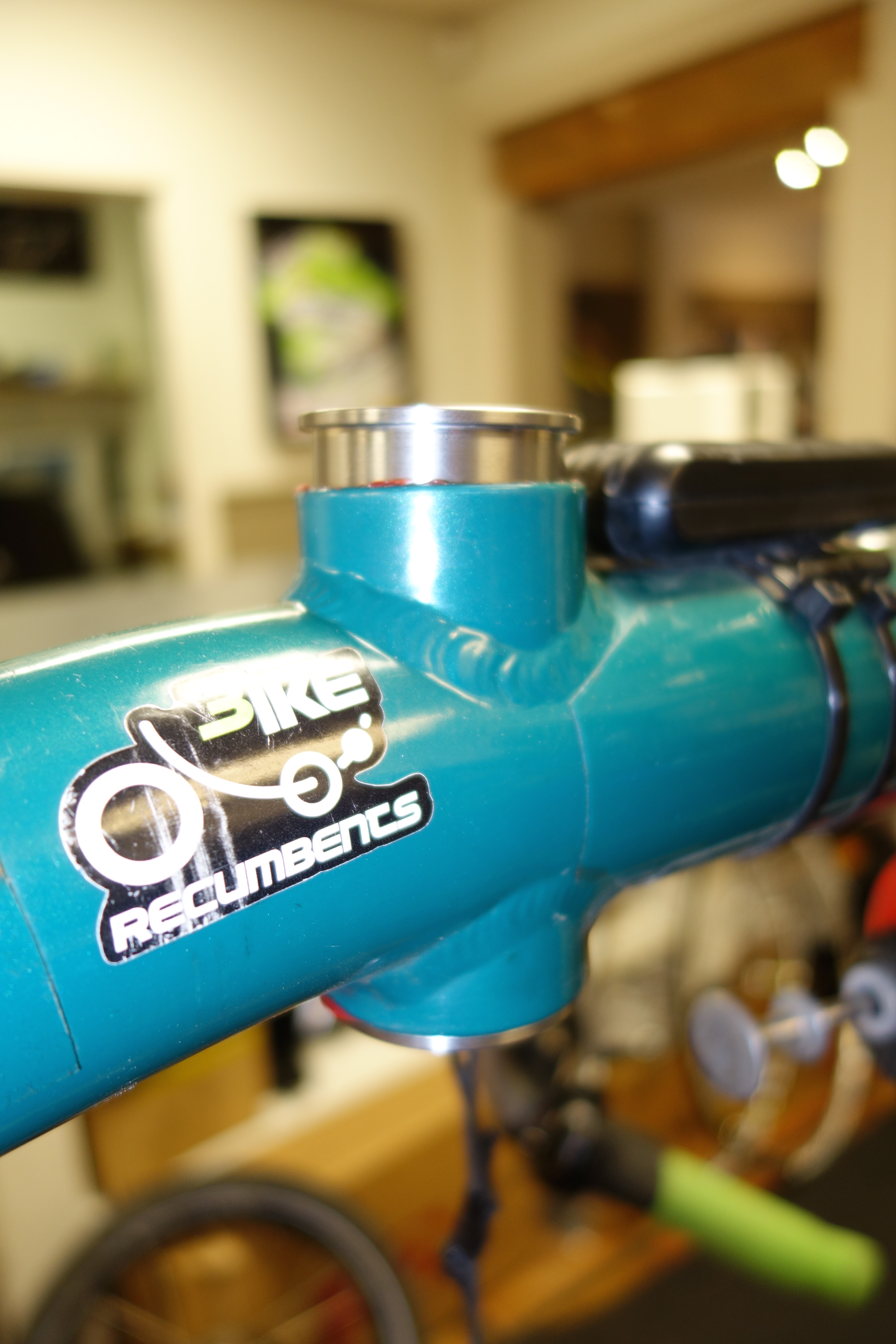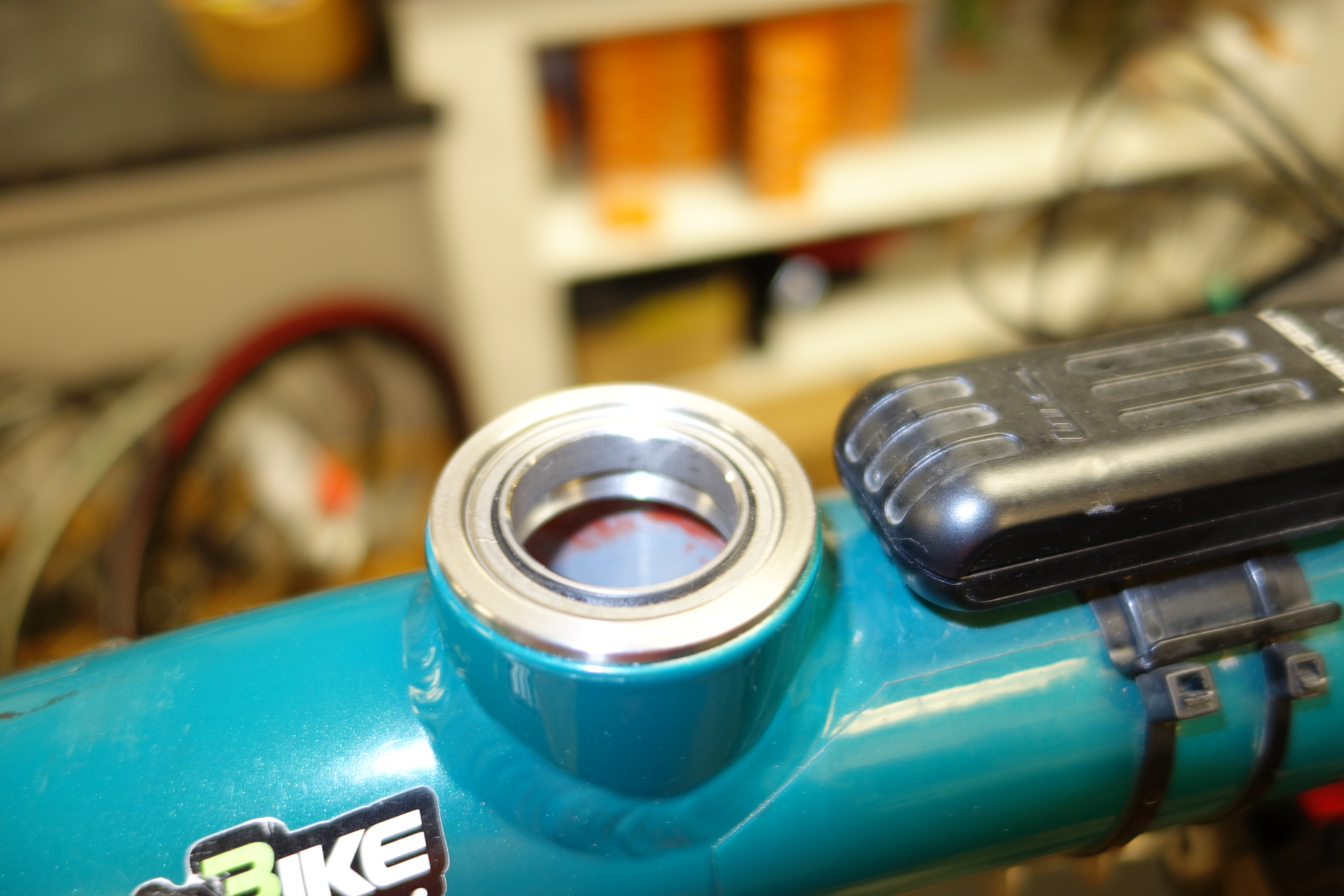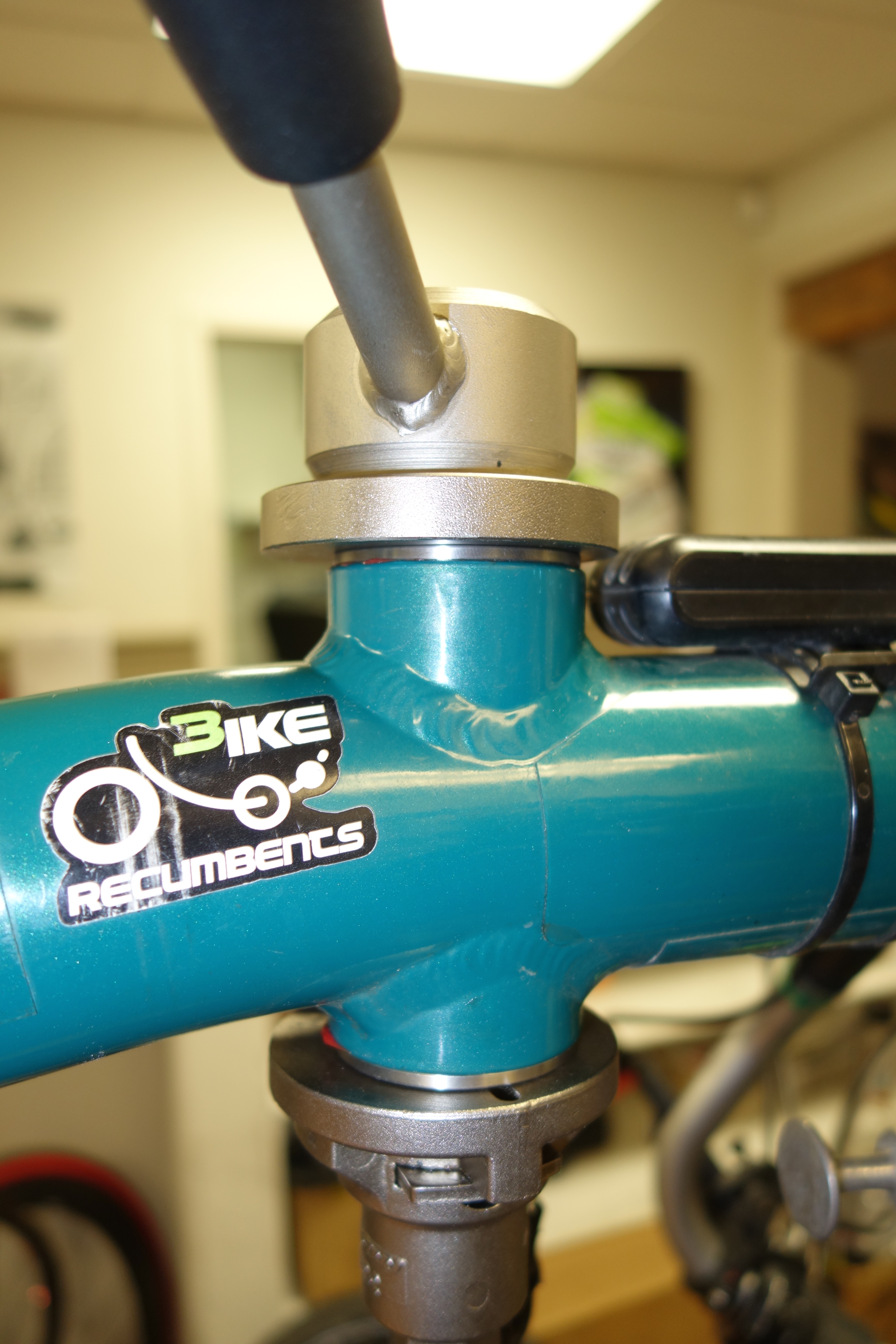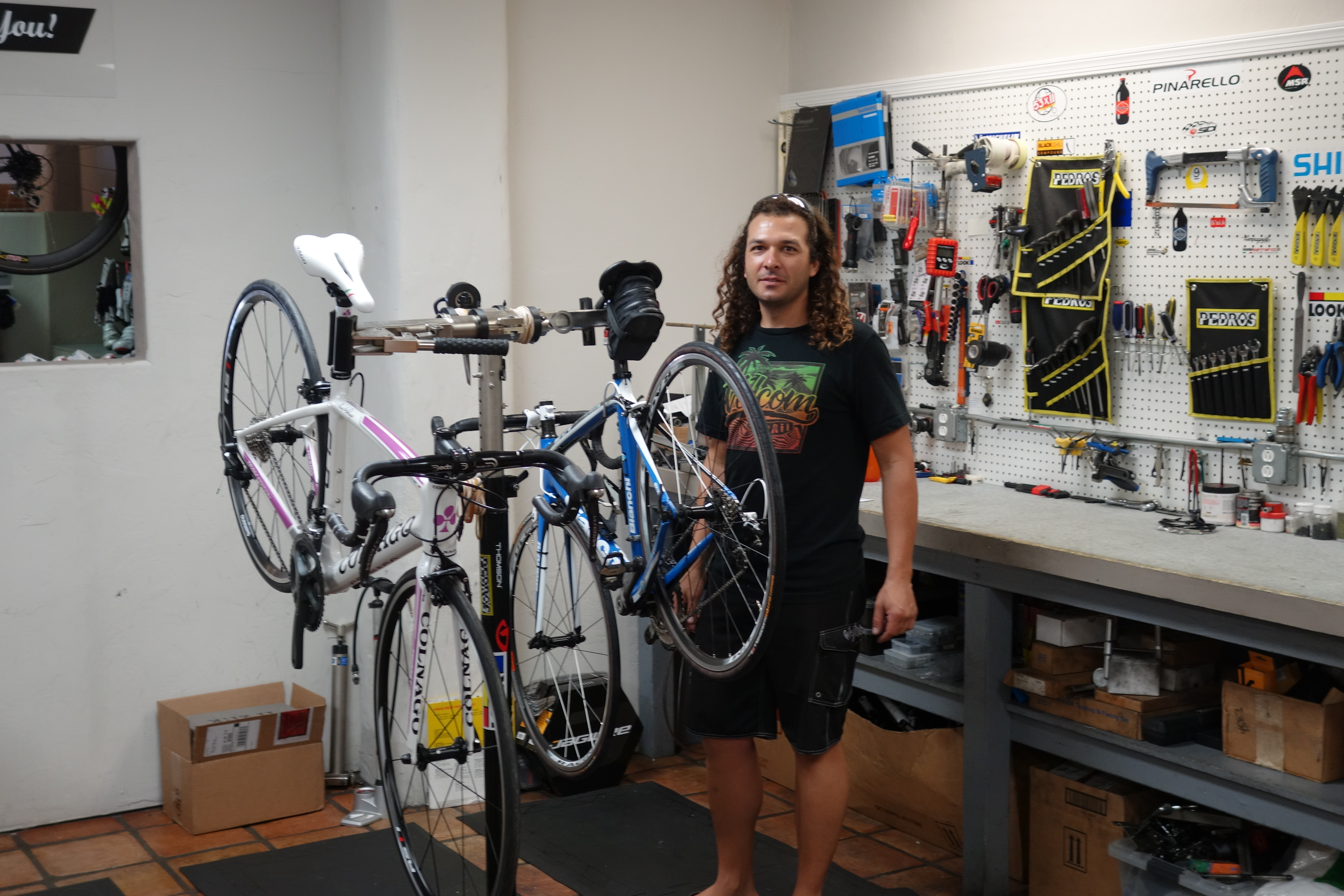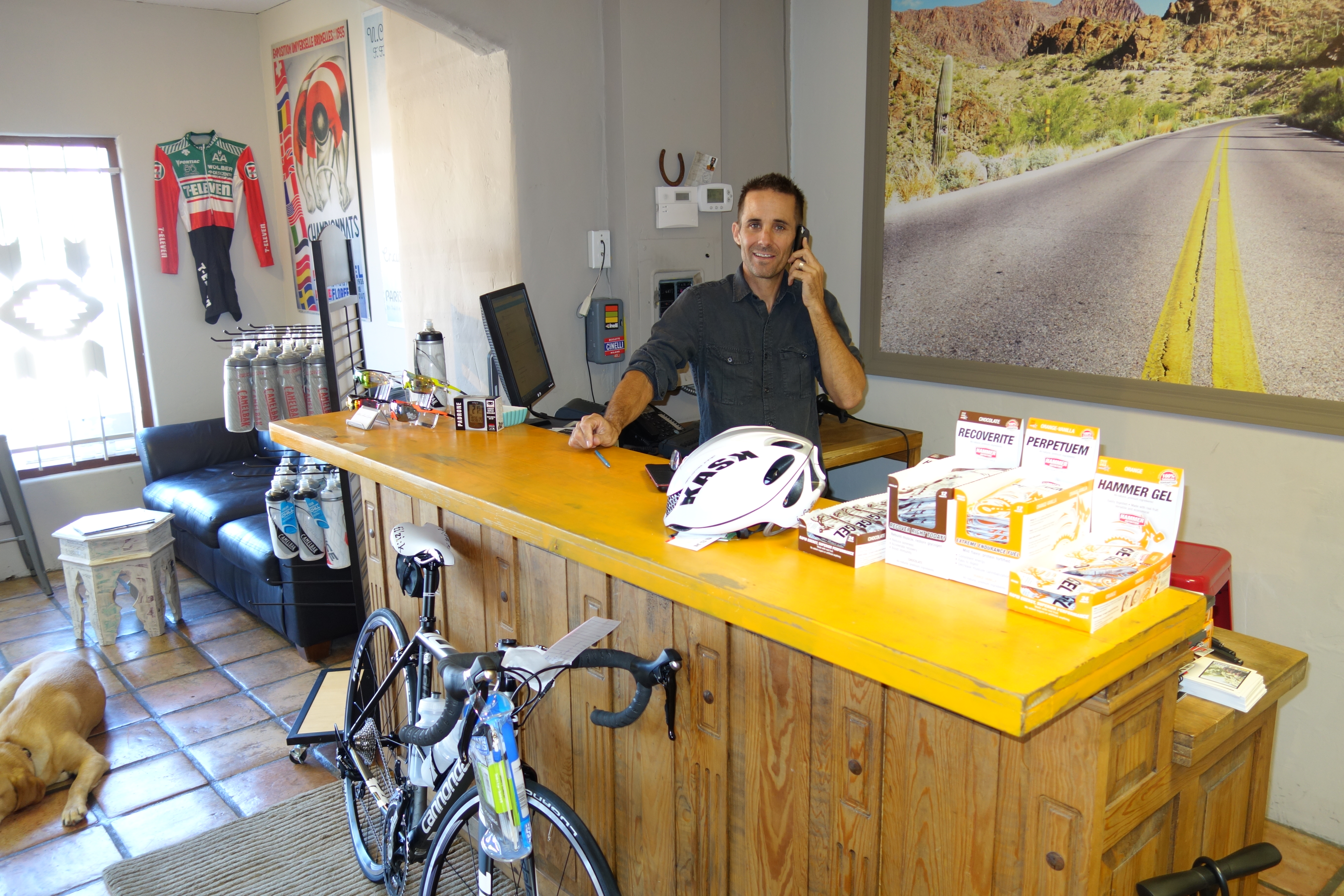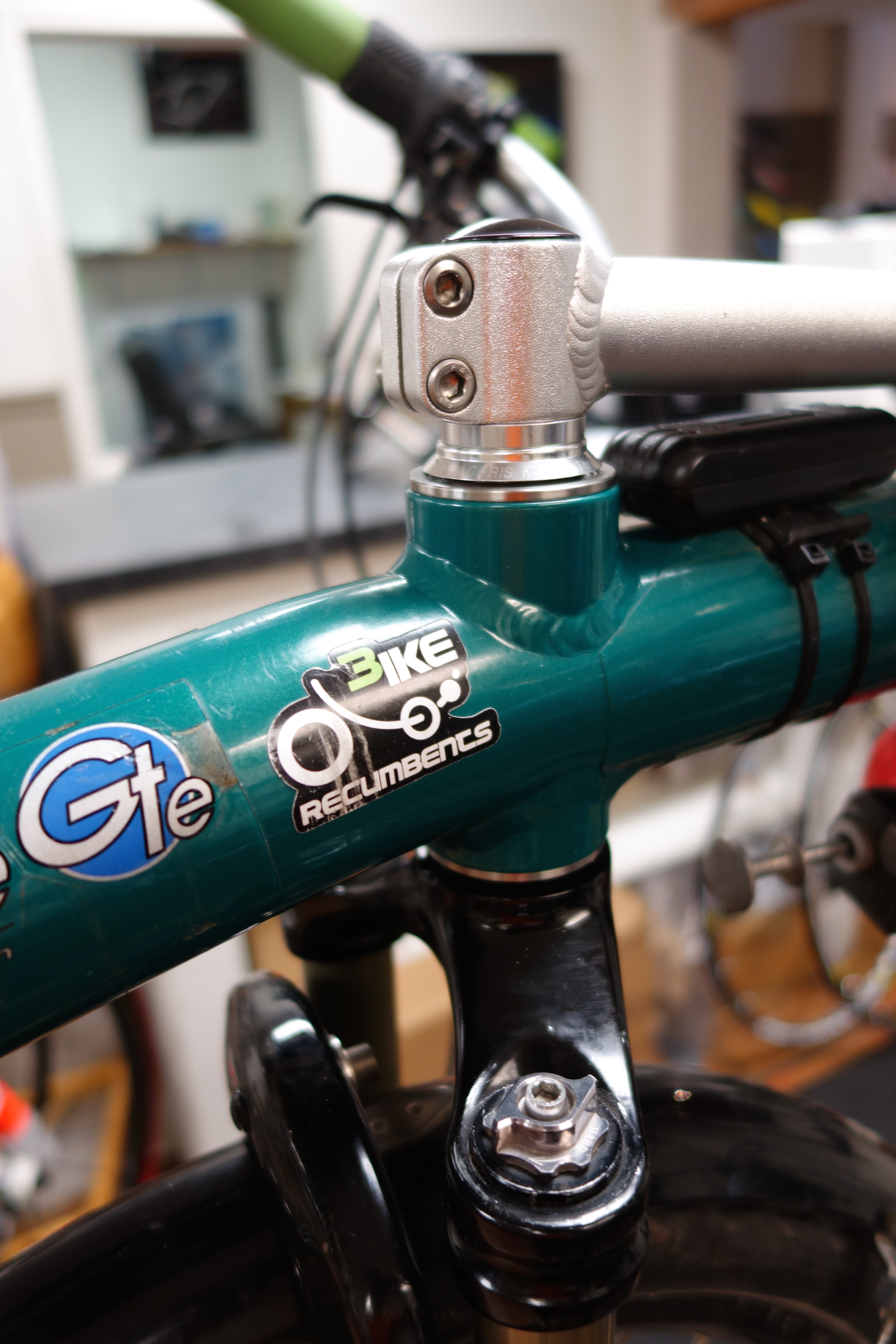 After this, I went to run some errands and explore Tucson and their amazing network of cycle paths. One of the top 20 cycling cities in the USA, it makes such a difference having both the facilities for cyclists AND driver education.
And it was such a pleasure to see so many cyclists on the road again.
I really hope the USA gets it's act together and promotes cycling as a feasible means of at least, commuting short distances around the cities. As well as sports and other recreation.
This country really cannot survive in its current form without fossil fuels. People need cars, but getting more people on bikes will certainly be a step in the right direction.
Back to normal now, We travelled to Nogales. A border town south of Tucson where we wandered around as tourists and had a great meal.
However getting back into the USA was a 45 minute long Admin nightmare. I am not sure the immigration were convinced by me telling them I had cycled almost 9000 miles. Still their slow computer systems and checks on an innocent cyslist panicked me a little, while the young woman with a weapons conviction DUI's and drugs felonies was let into the country with less hassle!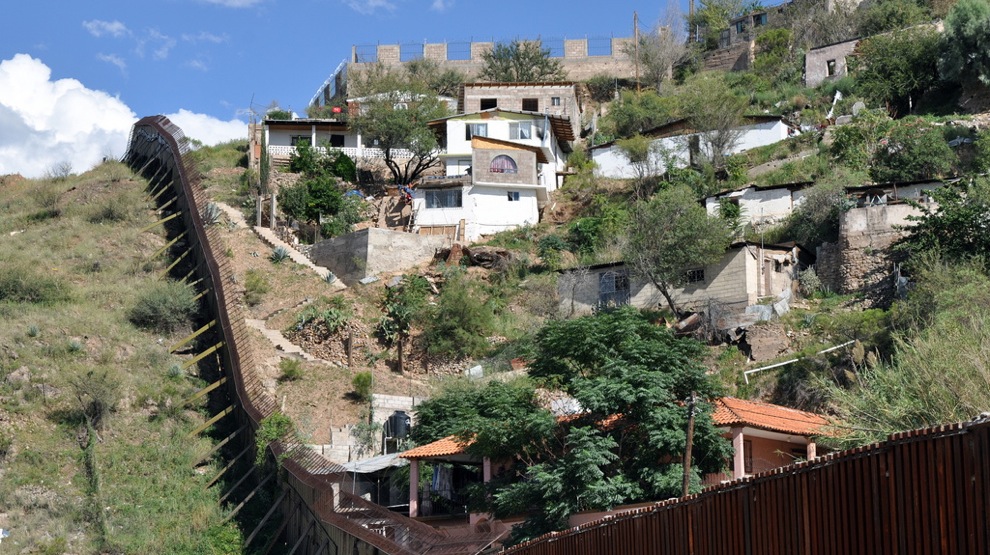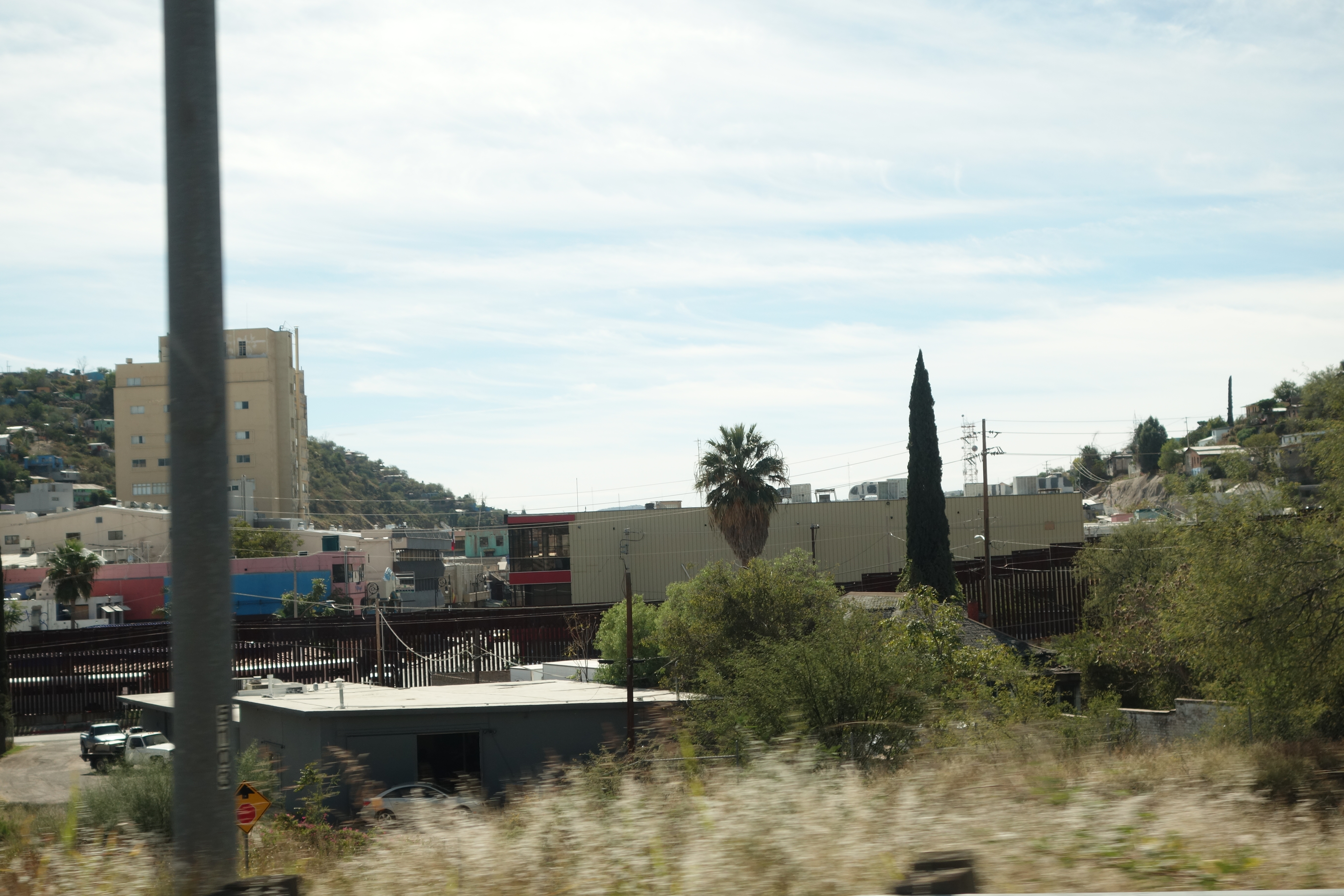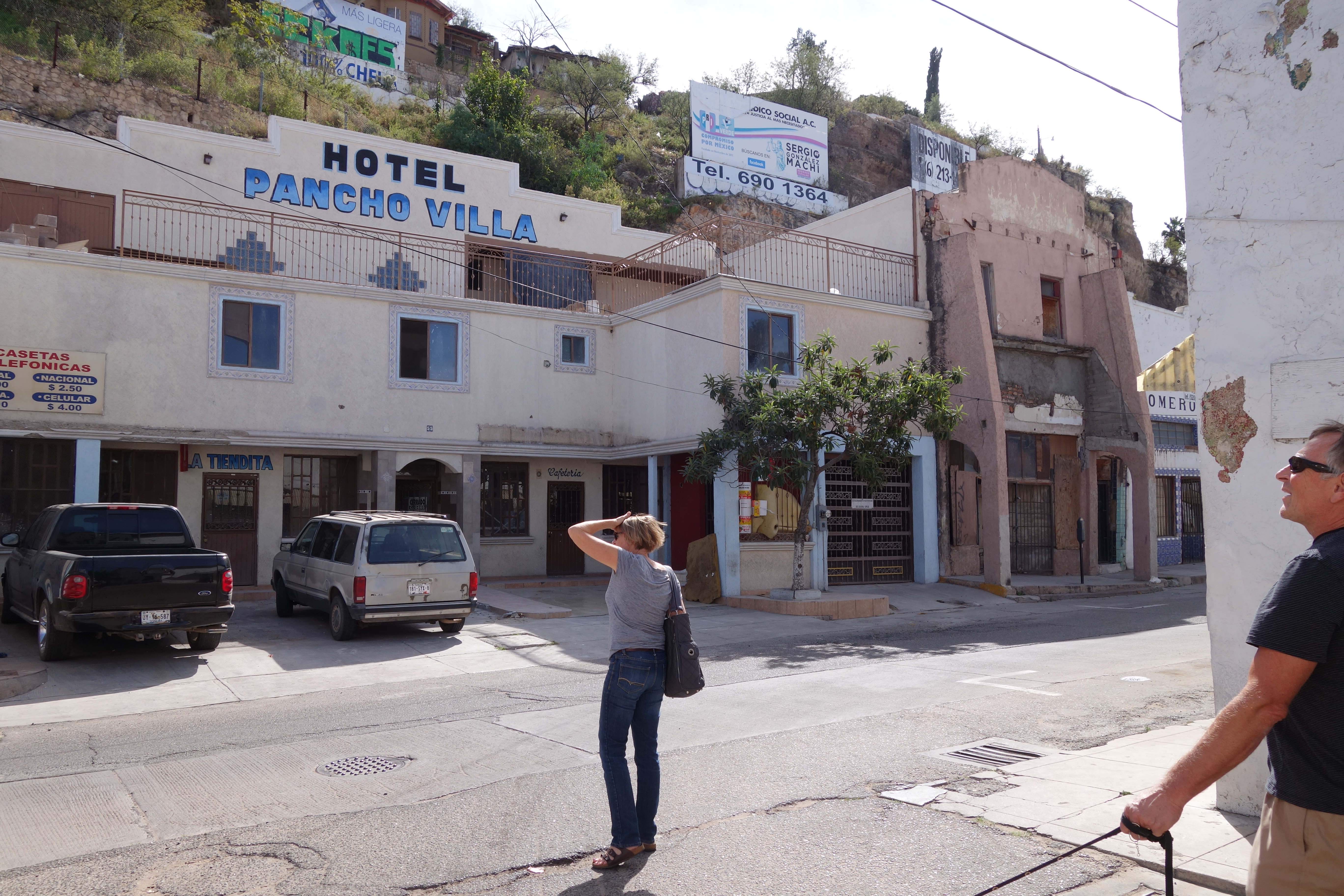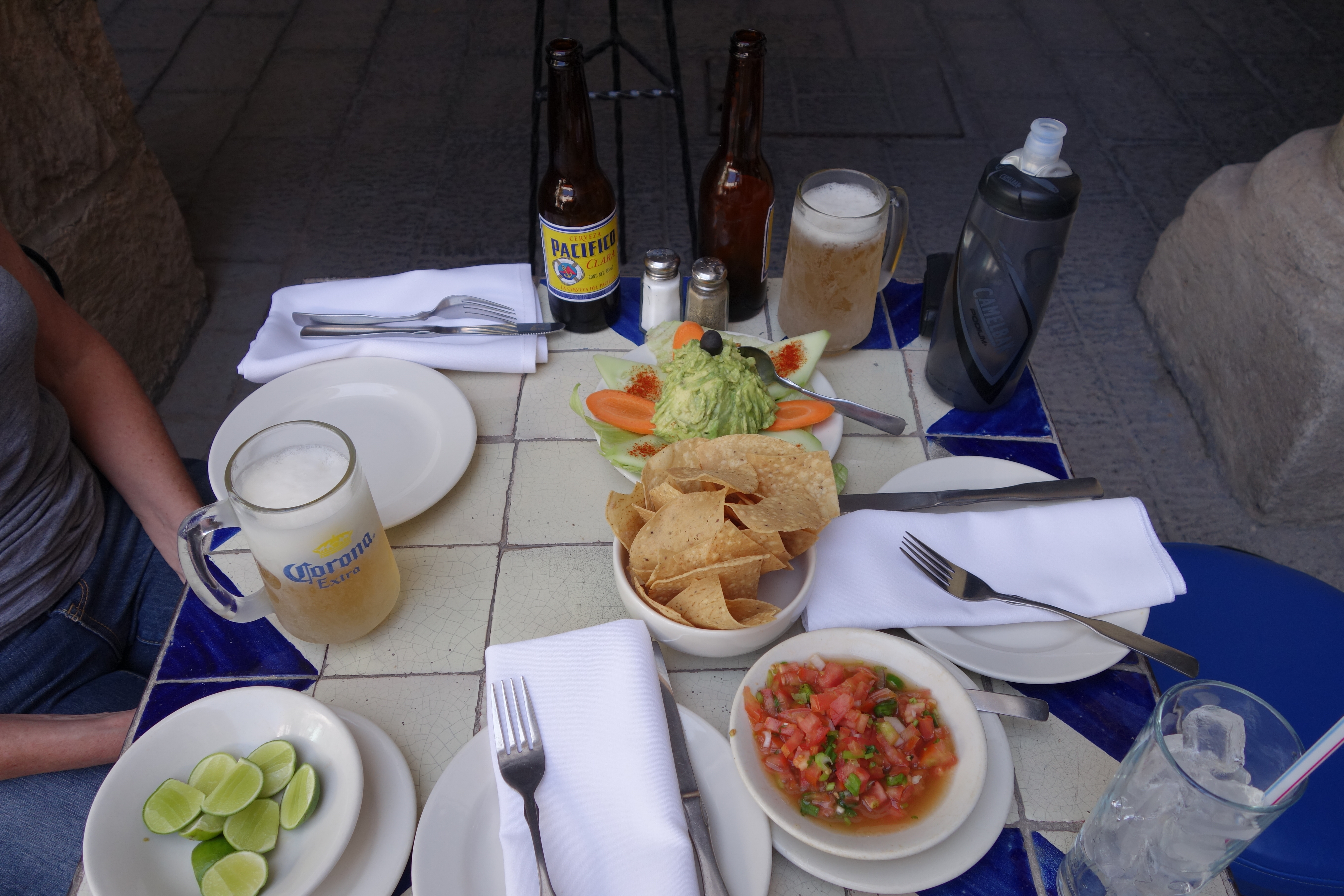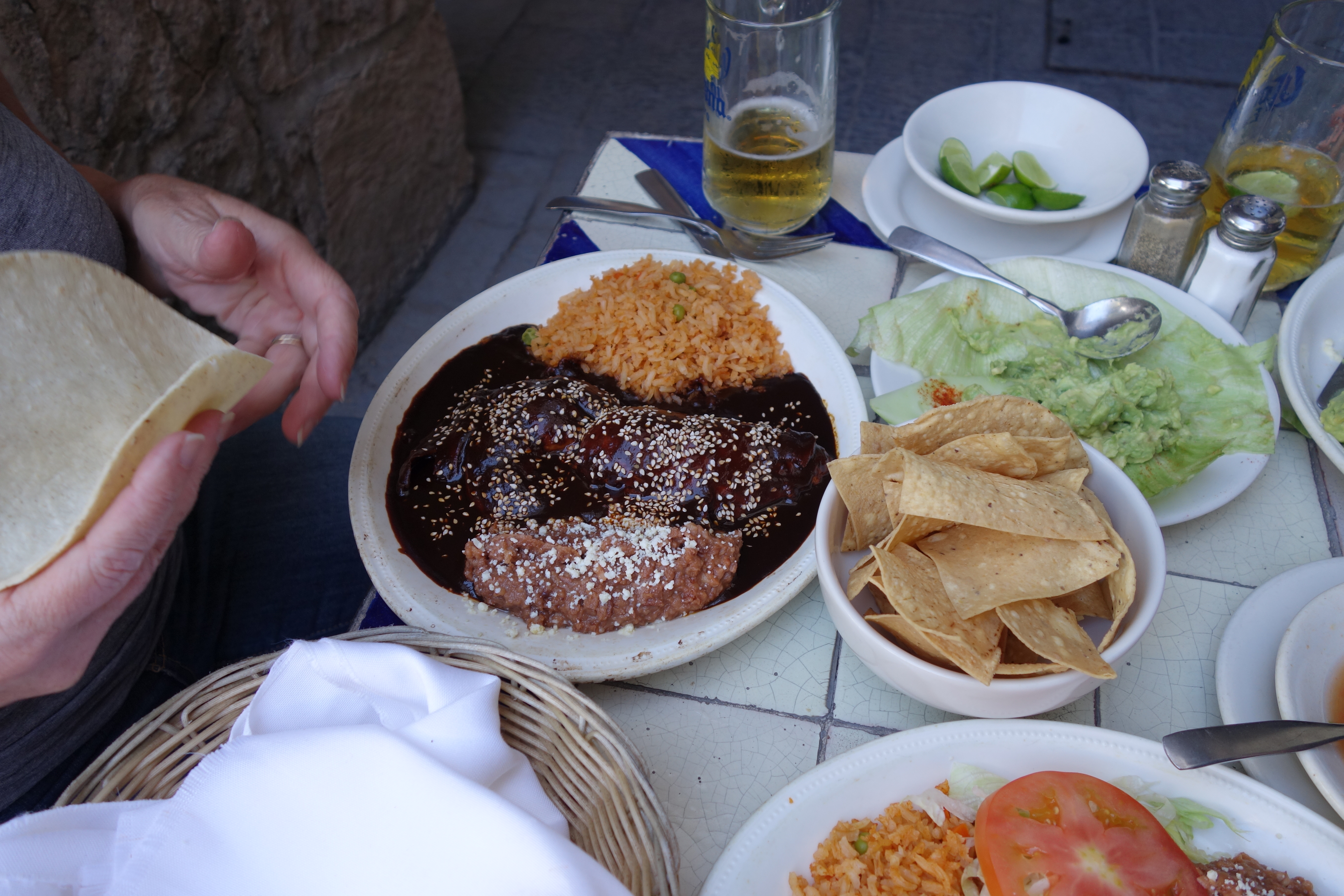 If that meal was the standard, I am certainly going to be eating well in Mexico!
So, a few more errands to run and then I will begin my final trip in the USA, across the Sonora desert to Tijuana.
It's going to be hot, but at least I am not walking it!