0013: Europe - The final countdown...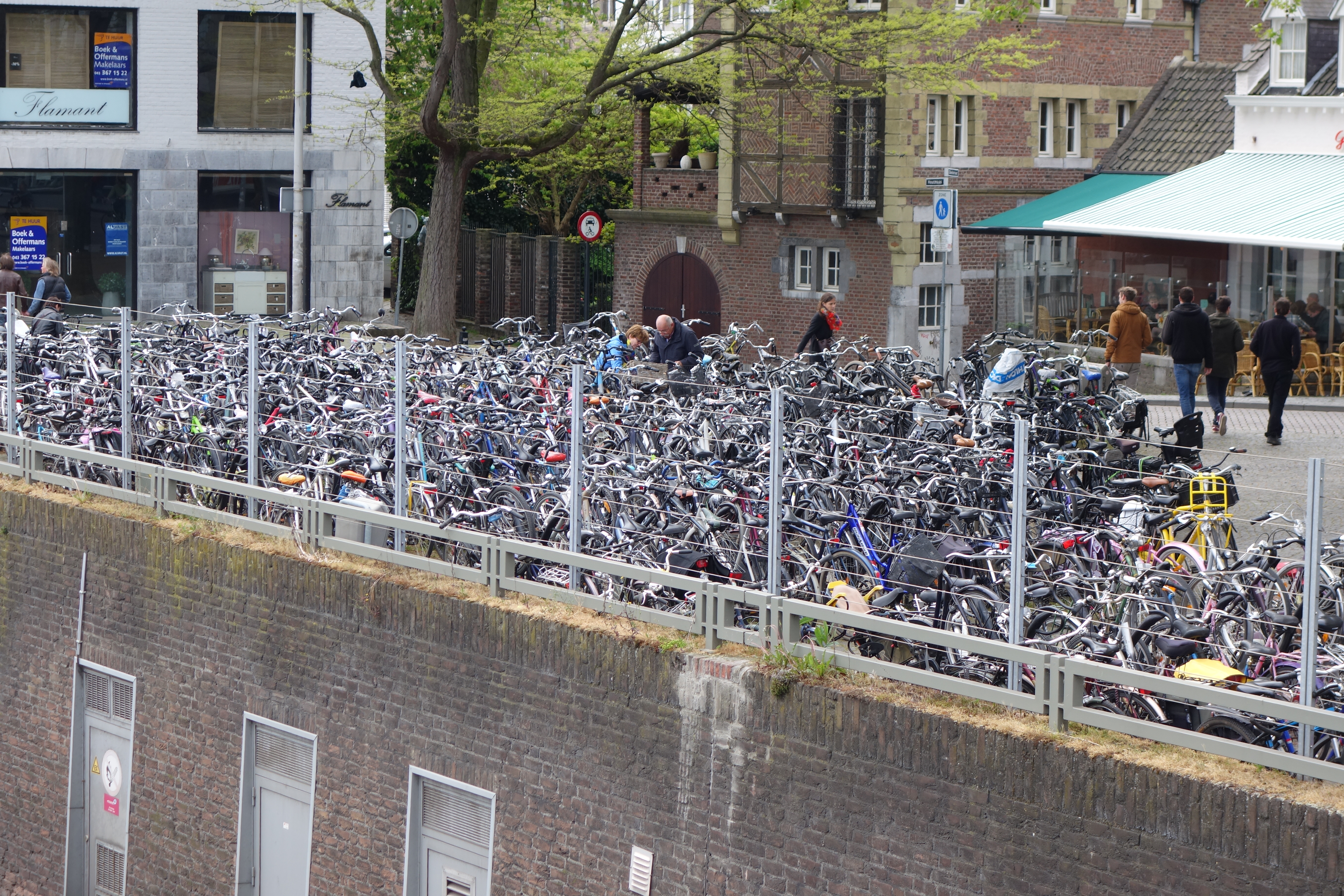 I'm tired.
Not so much I want to give up already, but enough to want to take a break for a few days.
Perhaps I have pushed myself too hard? Dived in at the deep end.
Maybe so, but from what I can tell of what is coming, I need to be prepared.
The ride through Europe has been great.
Tiring, eyeopening, liberating, testing and I am glad I did it.
It hasn't been cheap. And I haven't played by the rules entirely. But still, I have set out to achieve what I came to do.
After leaving my friend Claire in Brussels, I headed east over to Hasselt.
By chance, someone I met briefly in Leeds was visiting her sister there and so I cheekily asked if I could sleep on the Sofa.
Tran and her family not only treated me to a Sofa, but a fantastic Vietnamese meal too.
I guess, my reward for also helping with a little gardening at the end of the day.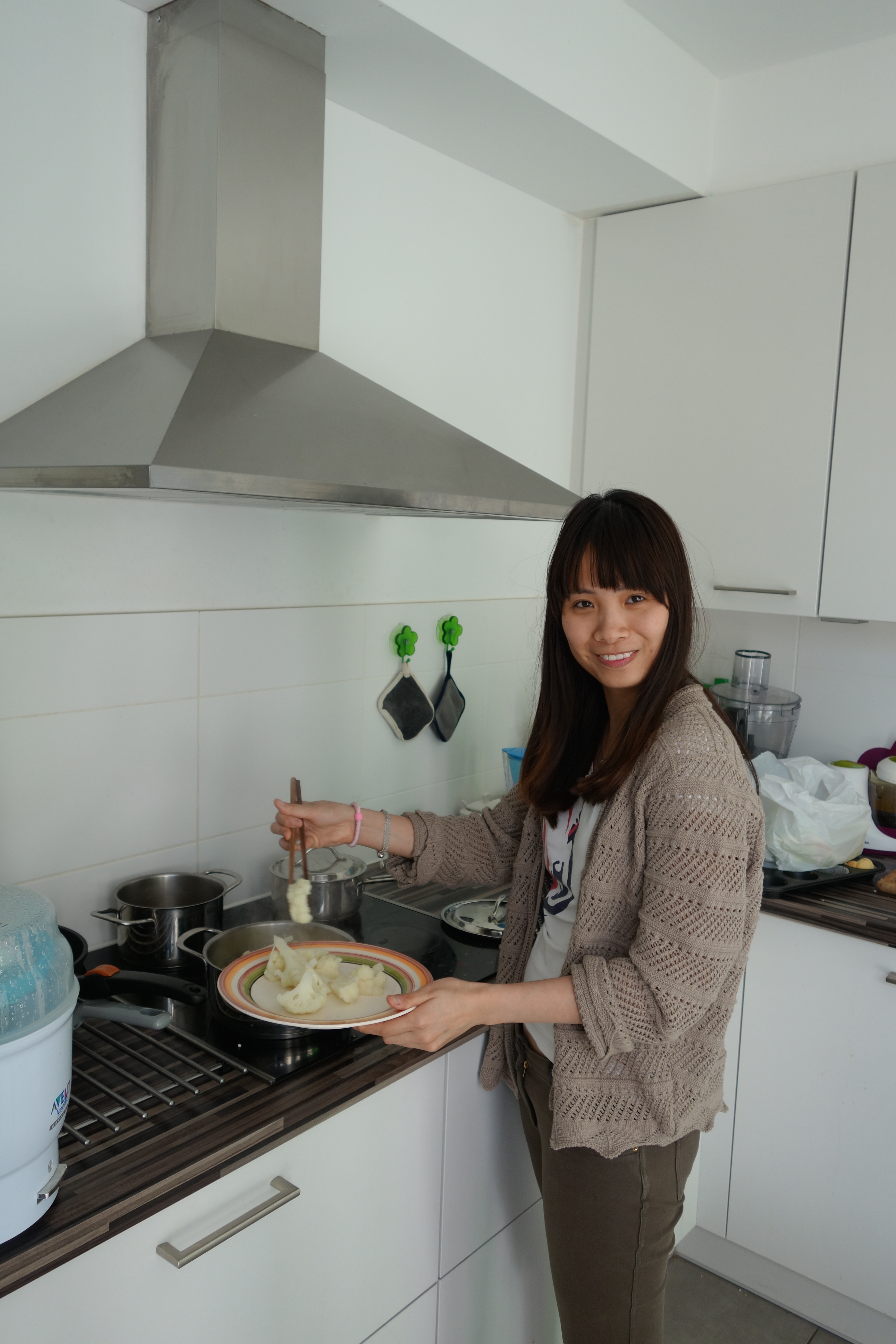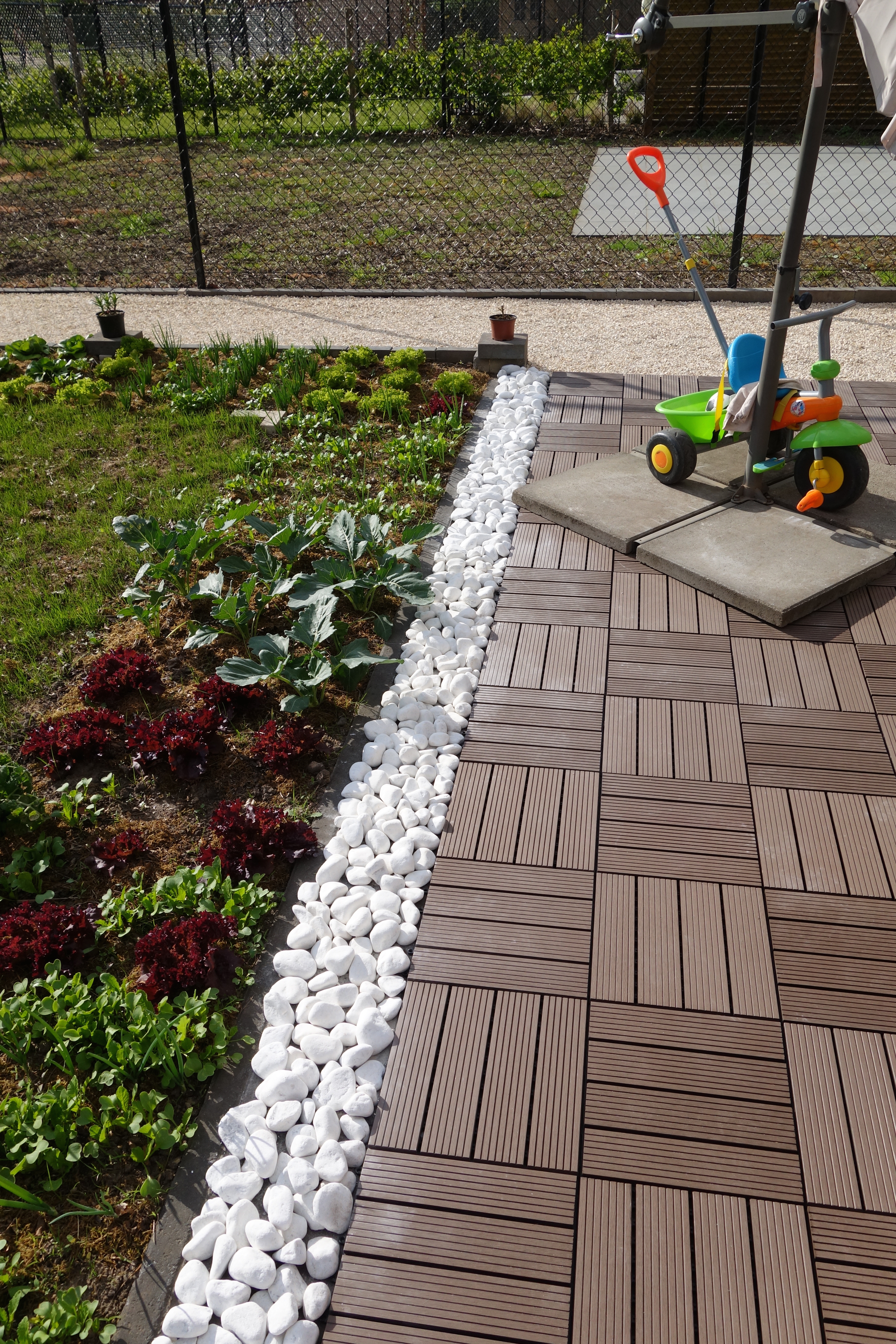 It was a brief visit, but I'm glad I passed by and the following morning I set off early to Maastricht and then a small campsite near Aachen.
It was a cold, windy day. The headwind not letting up and I didn't have much breakfast. I stopped in Maastricht for a Burger in a restaurant and several cups of tea to warm me up.
Then onward into my third country of the day.
Germany.
Here I came across my first Touring cyclist.
An old chap cycling back to Turkey and heading to Bonn that day. We chatted and followed each other for a few km's and I was about to suggest stopping for a drink when he turned off and I lost sight of him.
At the end of the day, the terrain started getting hilly and I finally arrived at the messy but cheap Vichtertal campsite stuck between typically German forested hillsides.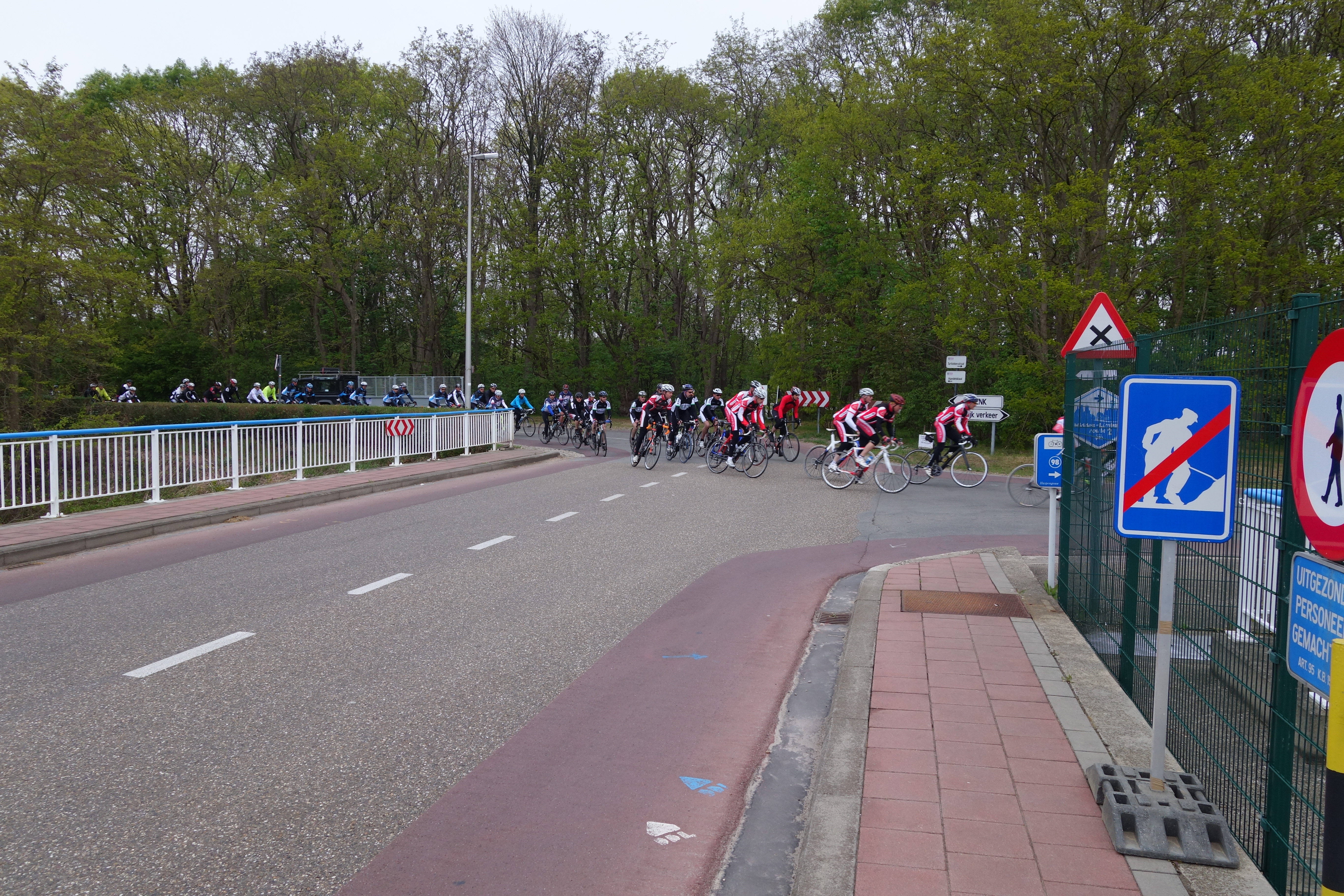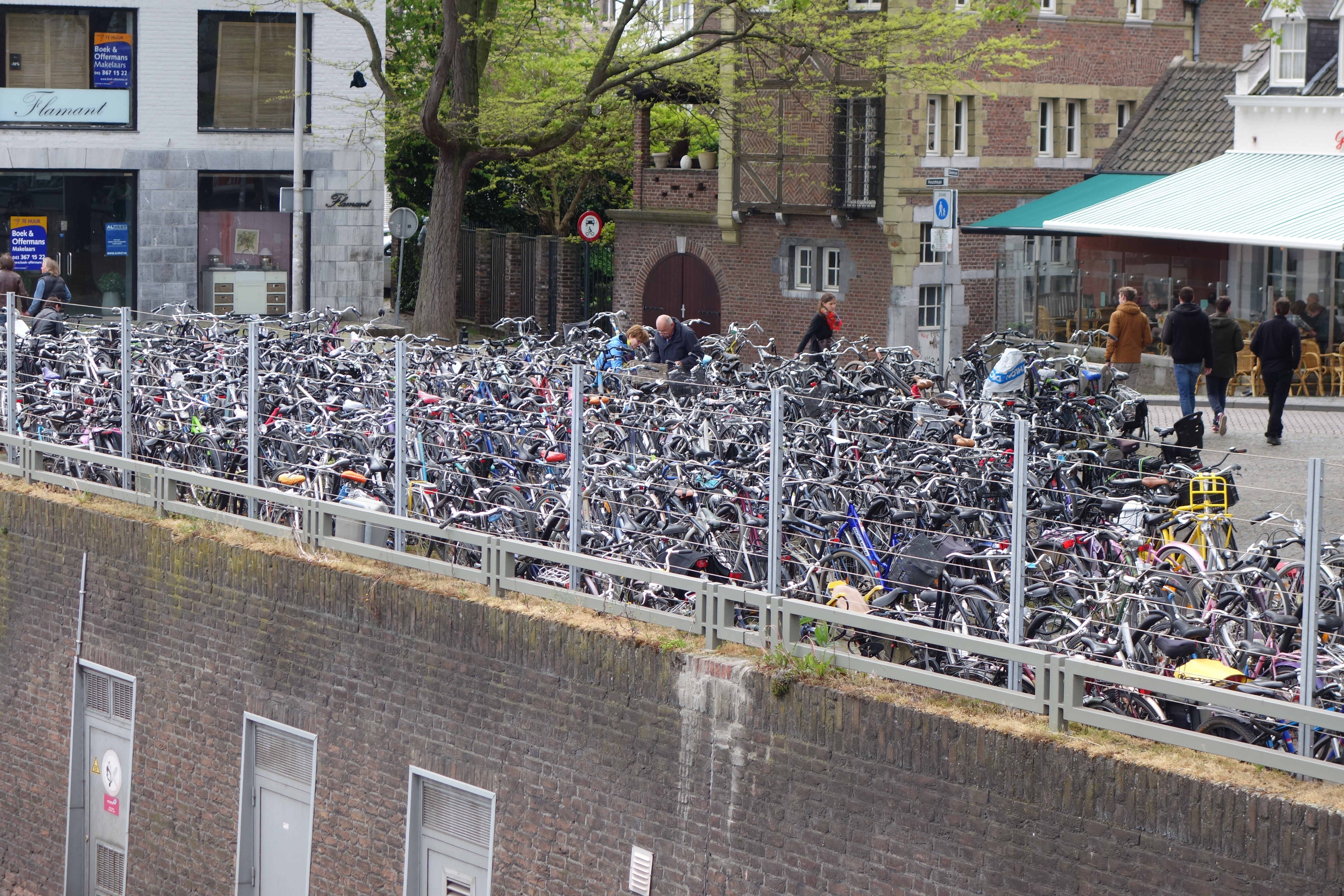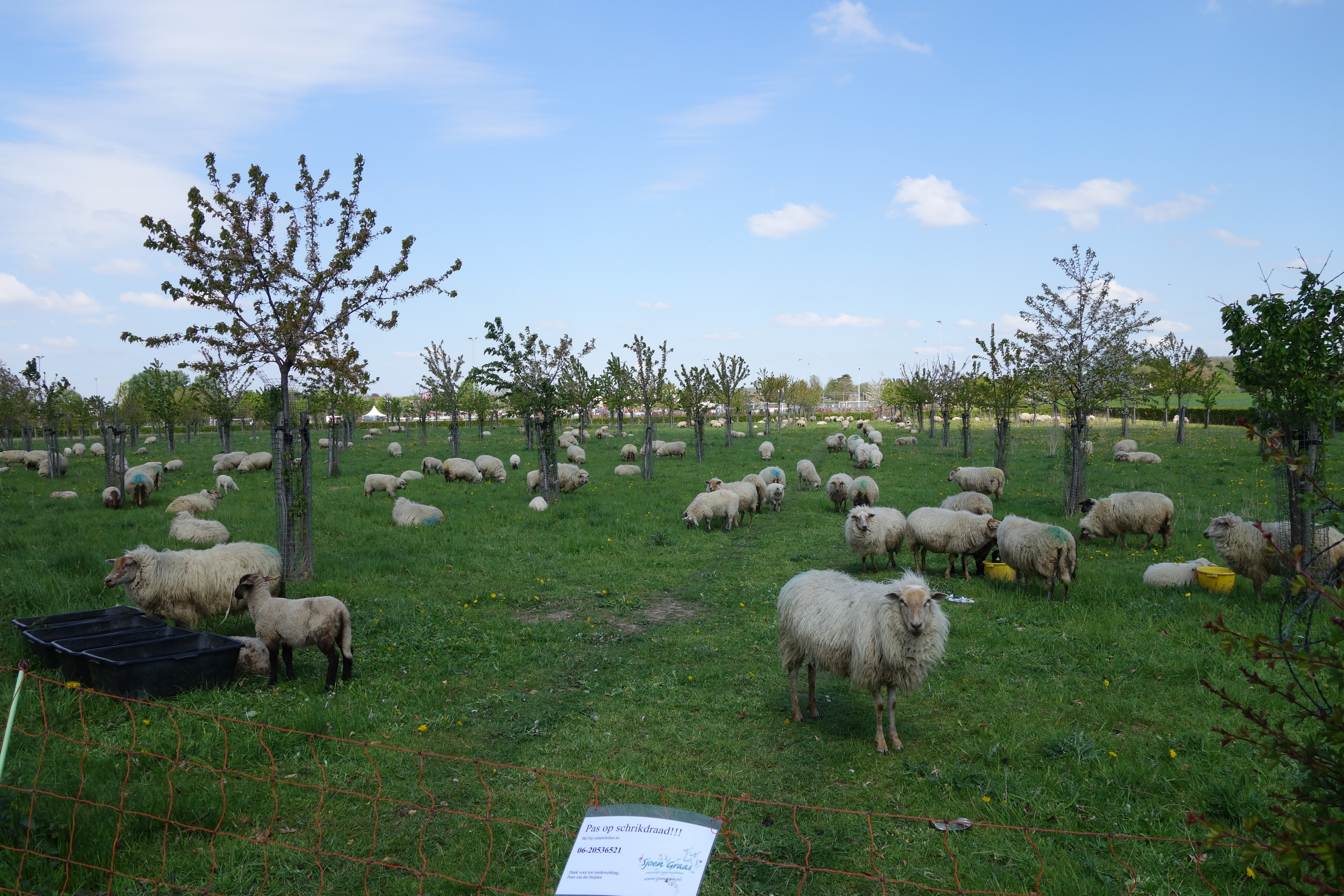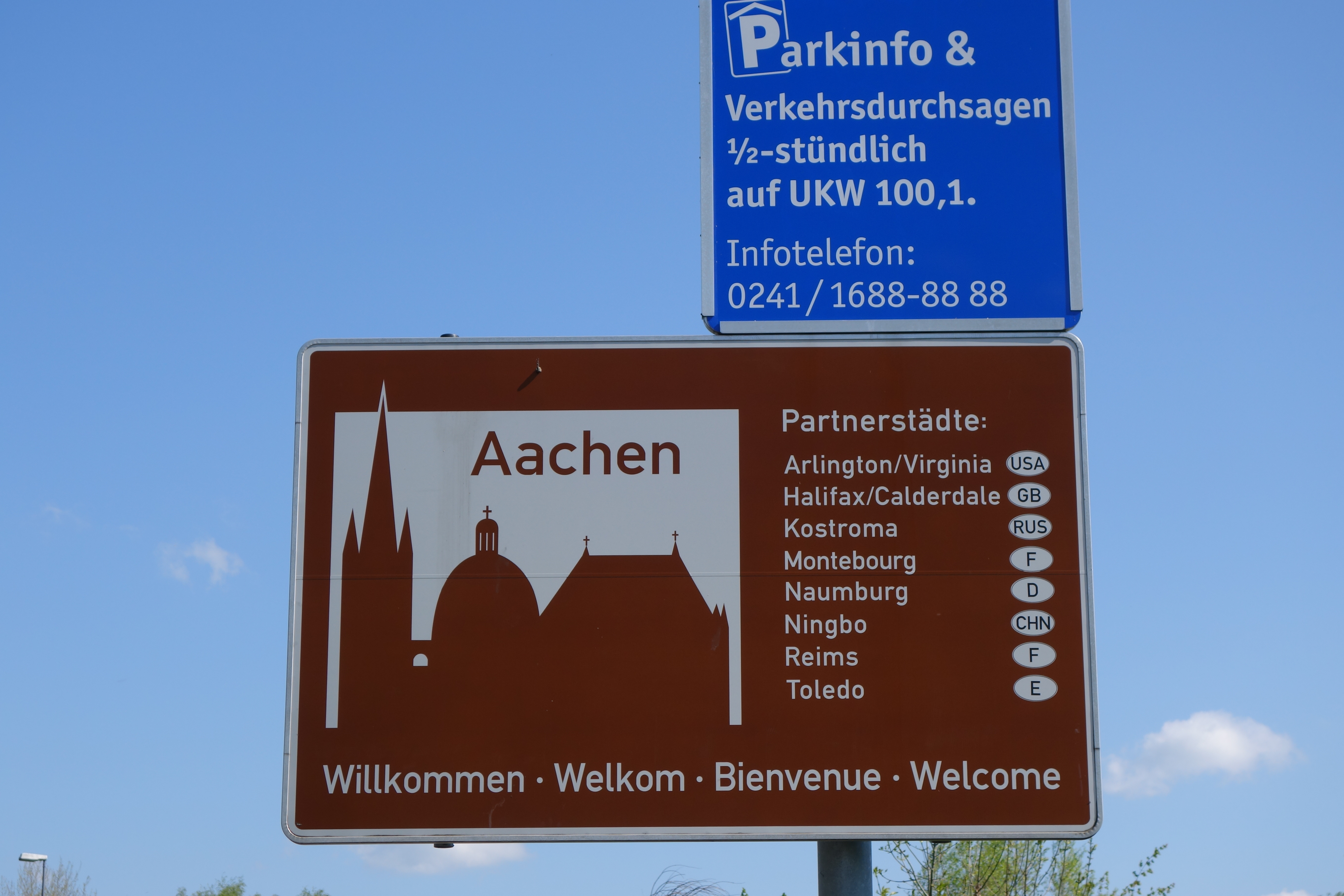 From the dusty campsite in the forest, I set off towards Bonn. The day started with a huge climb, then very slowly descended towards the Rhein over the rest of the day. The headwind now coming at me sideways, and I had to avoid several swarms of bees which appeared to be migrating on the wind.
A break for lunch at Obermaubach and I continued with some final steep climbs then down to the Rhein campsite at Mehlem south of Bonn.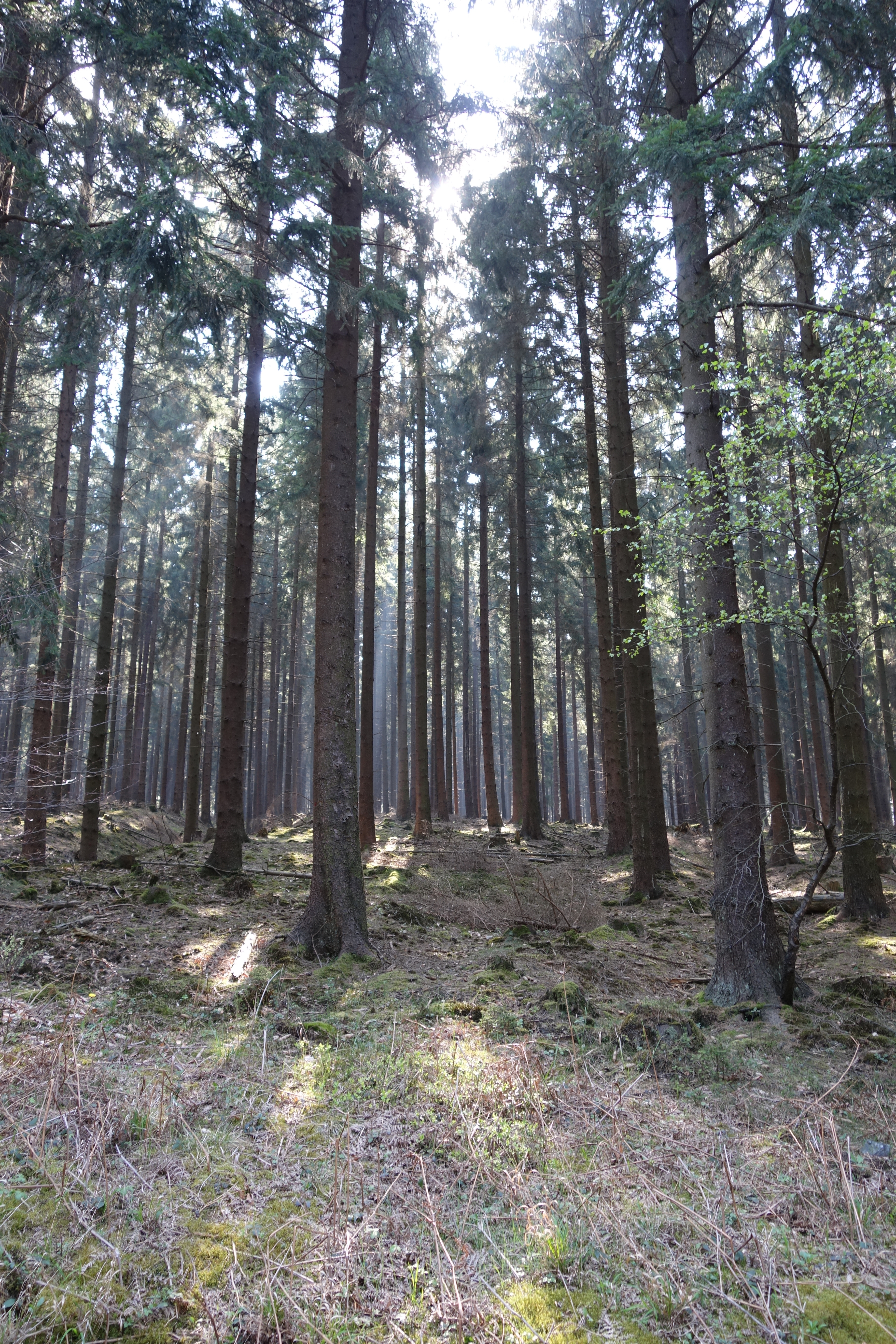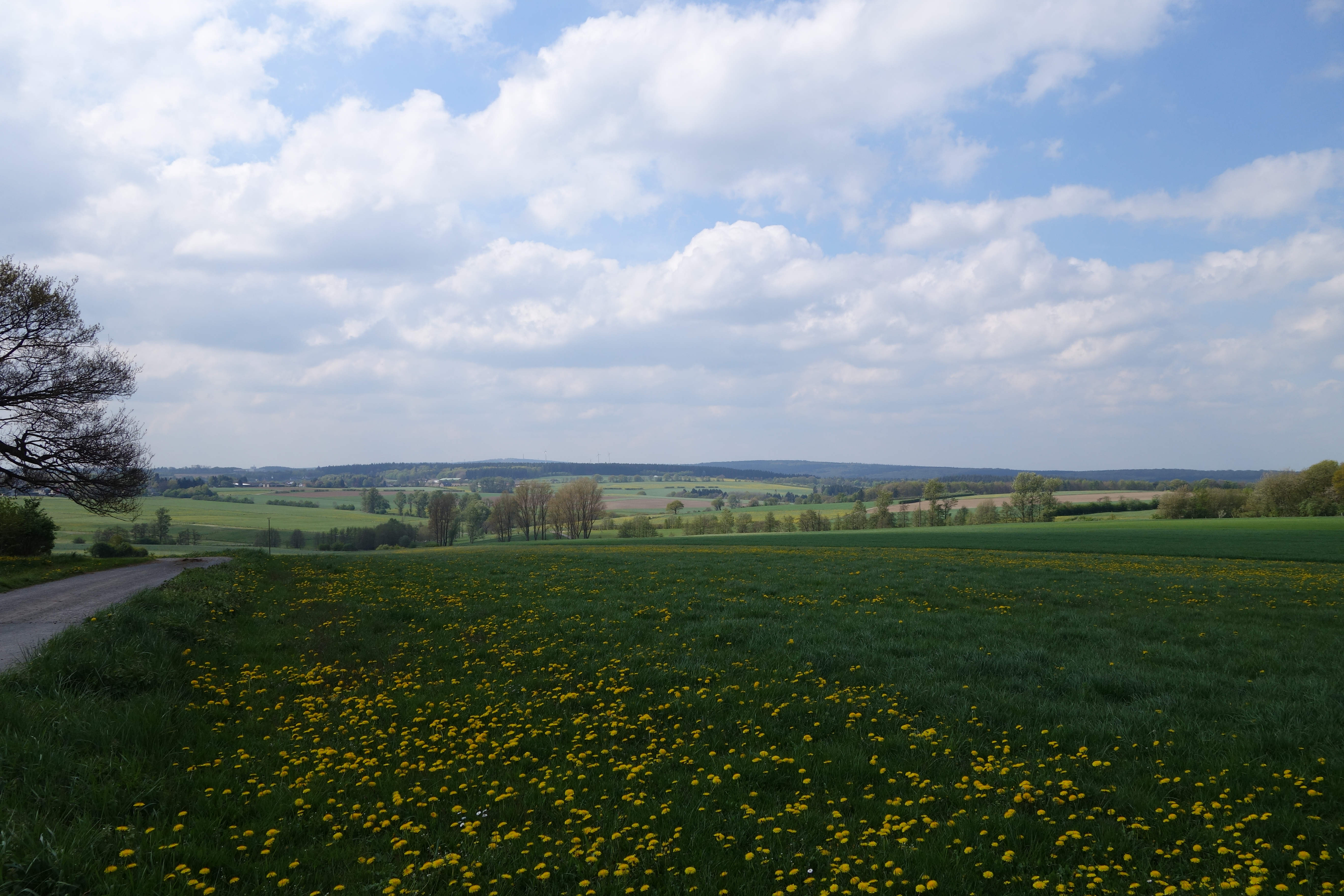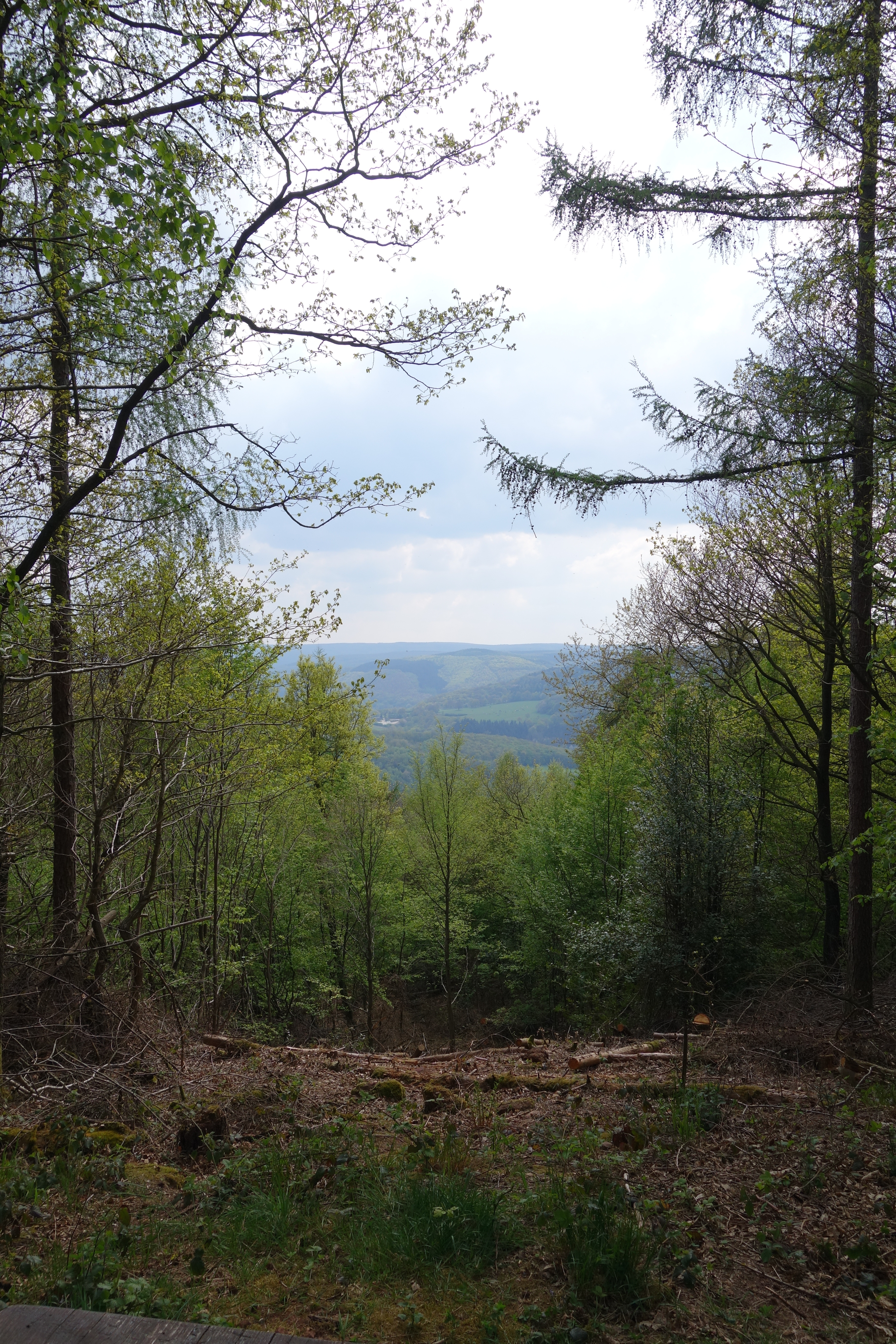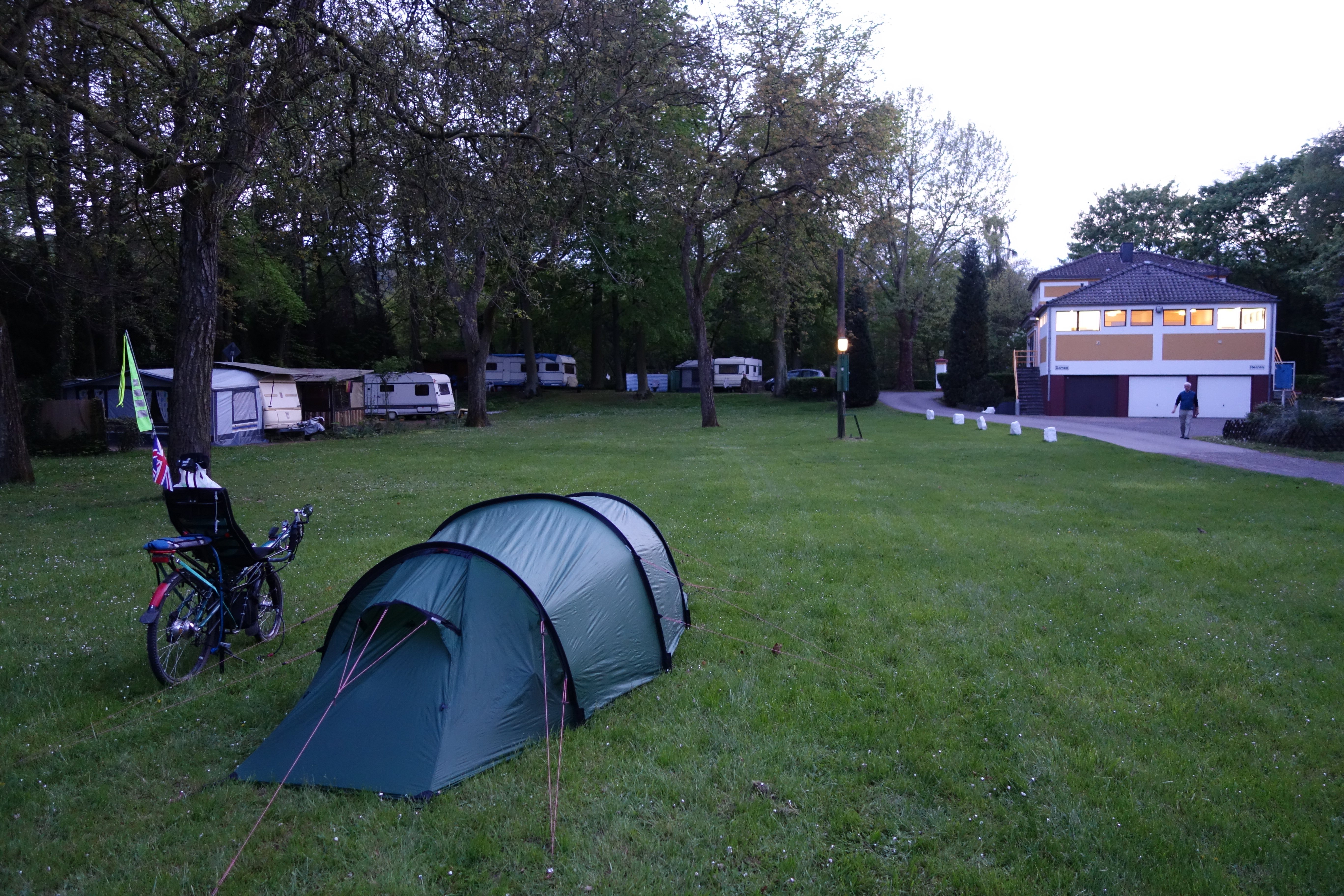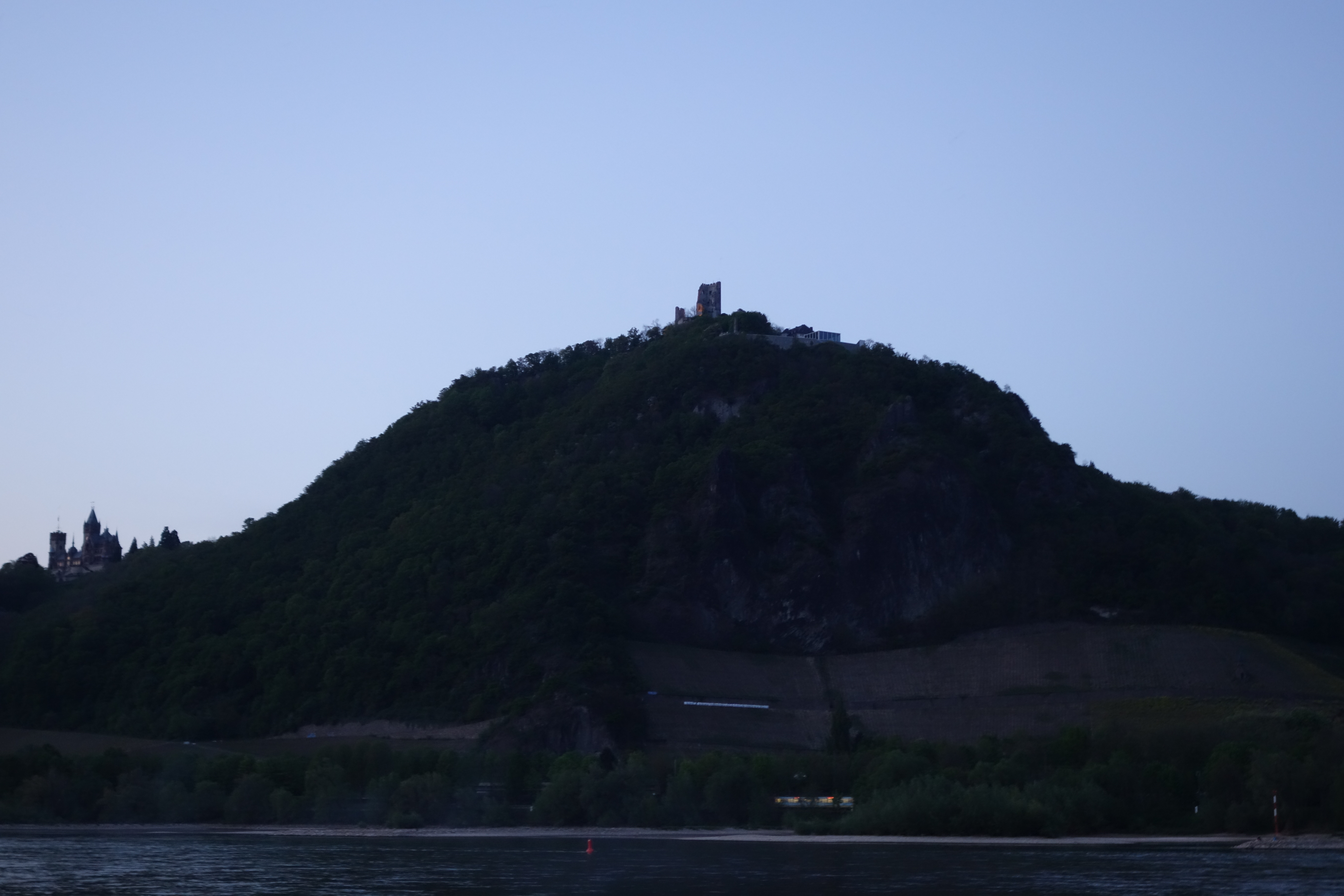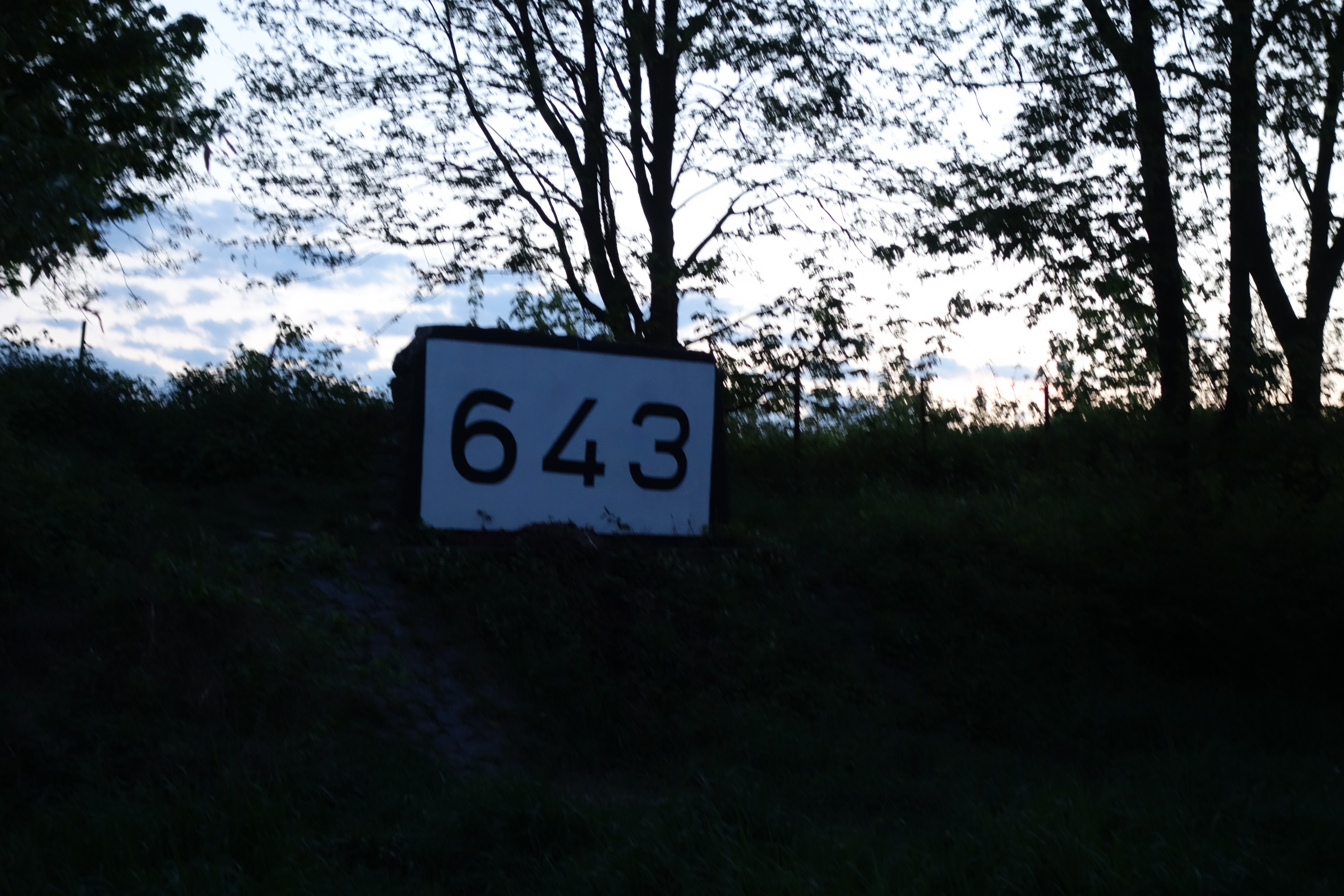 The next leg will be the Rhein path south...