0056: The New World; Colombia.
Meddling in Medellín
The flight from Panama Pacifico was easy, smooth but annoyingly fast.
A mere 1 hour from end to end.
In that time I flew over around 2-3 weeks worth of terrain, had there been a suitable road to follow.
Thick cloud obscured the impassable jungle of the infamous Darien gap below and the first I saw of Colombia was on the descent into the airport.
Many steep sided mountains covered the ground below.
Deep green grass, plants and trees, seemingly well maintained and tended, reminded me of the Hobbitses 'Shire' from the Lord of the rings books and films.
Little farms and houses tucked into the steep sided hills connected by roads that switched back and forth countless times without actually appearing to go anywhere.
Oh the roads!
I began to fear cycling in Colombia.
Taking a Taxi, I found my way to my hosts home in the south west of the city and settled in.
In the following days, I relaxed and discovered Medellín.
The city is located in a deep bowl shaped valley and much more modern and progressive than I expected.
Given its somewhat sordid recent history.
Juan my host, is a keen cycle racer and former national champion had decided to enter a race climbing to a locally famous peak called Las Palmas. The race is quite intense as it is quite a steep 15 kilometre climb up the side of the Mountain.
His end result was very good and I was quite amazed to see the social atmosphere at the top.
Before we left the race, I was pulled up on stage as the "star of the show" and was briefly interview about my adventures.
Had I known it was going to happen I would have recorded it. But I was given a bag, bottle and jersey for my troubles anyway.
Medellín city is very large and it is surrounded by a very steep mountains.
Since the fall and near eradication of the drugs cartels in the 1990's the local residents have embraced change and are rebuilding their city to very high modern standards.
It is a very progressive city with still a lot of changes to come, but it is far from my imagination of a city in Colombia.
An interesting Podcast by a BBC journalist can be heard here
Once settled in, I decided to take a week off the bike.
My original plan was to arrive in Cartagena on the north coast and then cycle south through the country.
Medellín is fairly central within Colombia and so beginning my journey here would mean missing a large percentage of the country.
Since I began, I have been wanting to take a side trip off the bike and now seemed like the ideal opportunity.
I booked the front seats of the bus, to give me the best view on the 15 hour journey north.
However, as soon as I sat I realised it would be a very boring journey as the sunscreen on the glass and a couple of structural bars were blocking about 80% of my view allowing me to see the road about 5 metres ahead and the verge on the right side.
Not the most exiting view for 15 hours of travelling.
Even my camera would not photograph through the dirty windows, so after a few attempts, I put it away.
While passing through some high mountains, cloud forest and then hour upon hour of flat savannah parkland I was relieved to see the roads were generally in good condition and usually had a wide shoulder.
I did actually see one very sad looking cyclist soaked in a rainstorm struggling up a mountain road.
I felt his pain.
---
Cooking in Cartagena
In Cartagena, the first thing to notice was the heat and humidity!
After 15 hours on an air conditioned bus, as soon as I stepped off the bus I started sweating.
By the time I reached the Taxi rank I was soaked!
The transport terminal is a ridiculous 30 minute drive outside the city, so the taxi fare was high.
Of course I was overcharged tourist prices and soon after I was left wandering round the old centre in the dark trying to contact my host.
Marco is a young, ambitious and work from home web developer and was very busy when we met. His major client is in Australia and he tends to work through the night.
He settled me into my room first, then we quickly went to the supermarket for food.
Followed by a quick meal.
After a tough, almost 20 hour day, we spoke briefly but I went to bed exhausted soon after.
Marco settled in to another night session of programming and I briefly woke and heard him going to bed some time in the early hours of the morning.
The following morning I set off to explore.
Cartagena is an old sea port.
Located originally on a group of small islands on the coast of Colombia.
It is one of the first cities in the new world and the first in modern Colombia.
The architecture and history is suitably colonial with the buildings and edifices distinctly similar to many other colonial era cities I have visited.
However the skyline beyond is a mix of high rise, glass fronted buildings, old forts, and shipping cranes loading and unloading containers from the many ships passing through here and onto the Panama canal, Panama city and the Pacific or onward to eastern Atlantic ports.
Like similarly aged and styled Granada and Leon in Nicaragua, the old city is partly restored and partly neglected.
The city walls are partially complete.
And many original buildings still stand as they were made of substantial stone and decorated with fan shaped corals, shell and other seabed rocks.
As I wandered round, I was mostly ignored. I look like a local.
Until I sat on a wall overlooking the sea.
A tour guide jumped up from his place in the shade and tried to sell me his guide services.
"Where are you from?" Are you Brazilian?
Do you want me to speak English or Spanish?"
I threw him a curveball by telling him I was Ghanaian.
Which strictly speaking is true and I wanted to see his reaction to a non European or North American.
He looked confused for a second or two, then a broad grin appeared across his face.
"Oooh you are very welcome here!" he beamed.
He started telling me about the slave ancestors who came from Africa to work in the fields houses and boats of the European masters at the time. And following it with the fact he lived in Madrid for 15 years " in the barrio with all the Africans"
"La Moraleja?" I said, testing him, knowing it was actually called 'Lavapies'.
"Yes that's it!" With smiling enthusiasm.
He had lied.....or forgotten?
La Moraleja is a very affluent suburb on the north outskirts of Madrid.
Home to Footballers and TV personalities.
And no doubt, some wealthy Africans do live there, but a high percentage live in the run down Lavapies area in the centre.
"We don't get many Africans visiting here.
Are you with the Police?"
Referring to the Interpol Police Drugs seminar in a conference centre on the opposite side of the old centre.
He tried his sales pitch again.
"You see the camera there?" Pointing to a security camera on a nearby building.
"They are all connected to the police building.
They will always know you are with me" he told me, grinning confidently and holding up his decidedly dodgy looking 'official guide' pass.
"This week, Cartagena is the safest place in all Colombia as all the police from all over the world are here for the conference."
"You don't have to worry..."
I wasn't.
I made my excuses and walked off to find a drink out of the hot sun.
Limonada with Coconut milk is my current favourite.
Served ice cold and sweet.
With all fresh ingredients of course.
And I had a snack of one of the many Arepas and Empanadas that are so popular in Colombia.
Stuffed with meat, egg, chicken, cheese or vegetables and wrapped in corn dough then quickly fried.
Delicious and very cheap.
Refreshed I carried on walking. But the heat was soon getting to me again.
I was dehydrated, despite buying more drinks and water. I went back to Marco's flat to find he was still asleep.
The middle of his night at two in the afternoon.
I decided to have a rest too and my planned 20 minute catnap became a 2 hour sleep.
Awake later, Marco announced the arrival of another Couchsurfing guest.
Victor from Russia.
He arrived late that evening. An interesting traveller. A keen but exhausted hitchhiker who had spent the past 3 months or so travelling round south America.
His time was running out and he had arrived in Cartagena to catch a flight home the following day.
He desperately needed a shower!
Not his words, but definitely the feeling of both Marco and me as Victor immediately settled in to check his emails.
A little rude we both thought.
Marco told us later that he had an appointment that evening and as there was only 1 set of key asked us to leave till he came back at around 10 pm.
Victor, still typing, didn't understand and was panicking as he had a quick shower and then walked with me to find a restaurant.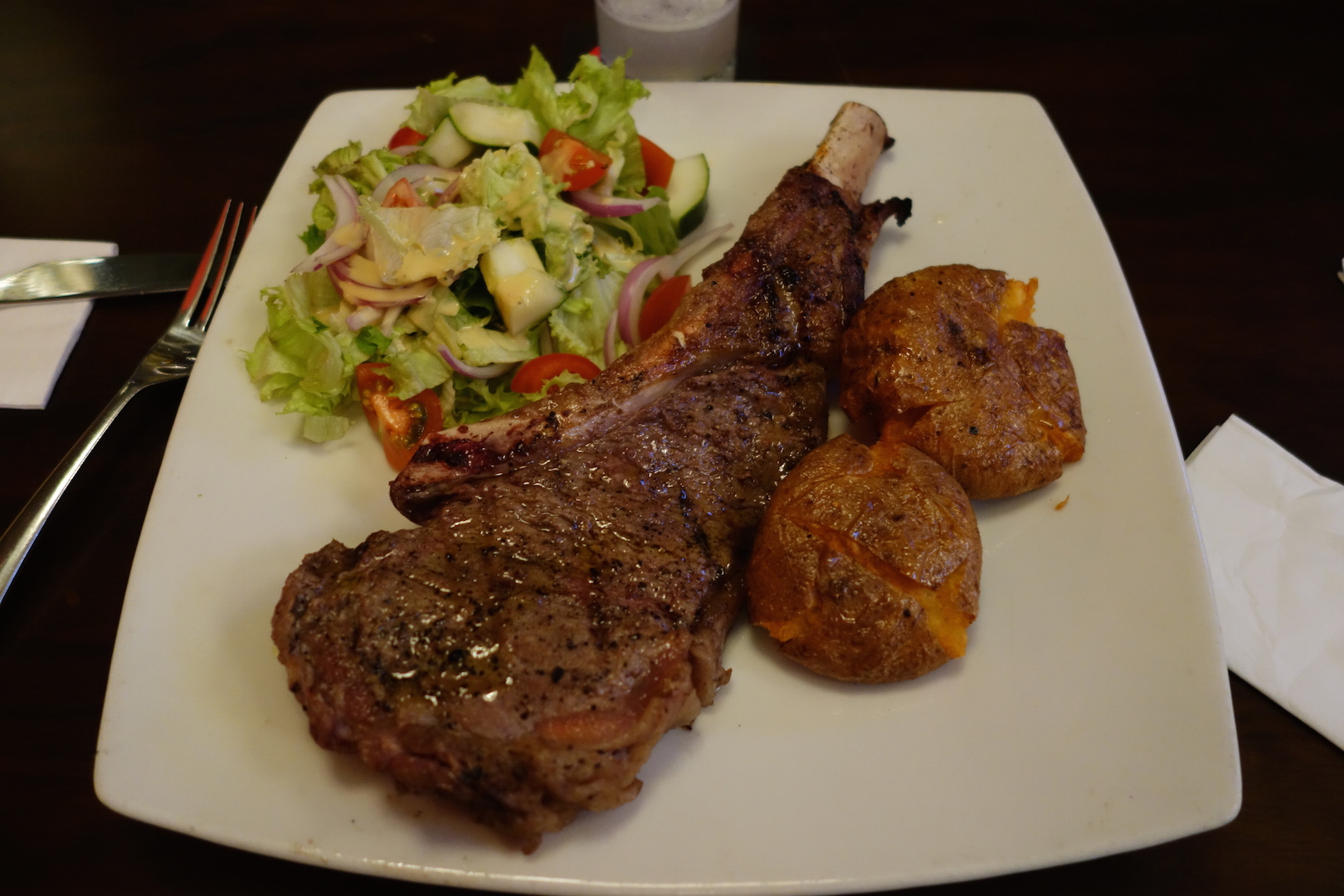 We had a long conversation about his hitch hiking travels and it turns out he is an Ambassador for Couchsurfing having personally hosted several hundred people over many years.
I told him my experience, and asked his secret.
It didn't really explain much, but he promised to leave me a review which might help.
Marco returned early called us, so Victor and I walked home, taking a wrong turn accidentally then getting completely soaked in a torrential rain storm that appeared out of nowhere.
Dripping on arrival I was mostly dry around 30 minutes after getting in. The heat was that intense.
Victor jumped on the computer and began trying to check in for his flight to Miami. But for all his experience, didn't seem to understand the concept. And it took a lot of explaining and a powercut to help him understand.
He also seemed completely oblivious to the fact he was about to have serious problems entering the USA as he was carrying a bag of Coca leaves that he had been happily chewing on for the past few weeks.
"I want to take them for my friends and family, What is the problem?"
Another explanation and a quick web search soon convinced him to dispose of them.
The following morning I jumped on a bus for a further four hours and arrived at Santa Marta.
It was recommended by several people that I visit here and also the Tayrona national park. Said to be a highlight of northern Colombia.
I was keen on being a walking tourist for a couple of days, till I asked the prices of the tours!
Ridiculous, for what you got.
I looked at local buses as well, but there was no obvious place to stay once in the park without paying high prices and my camping gear was a 20 hour bus journey away.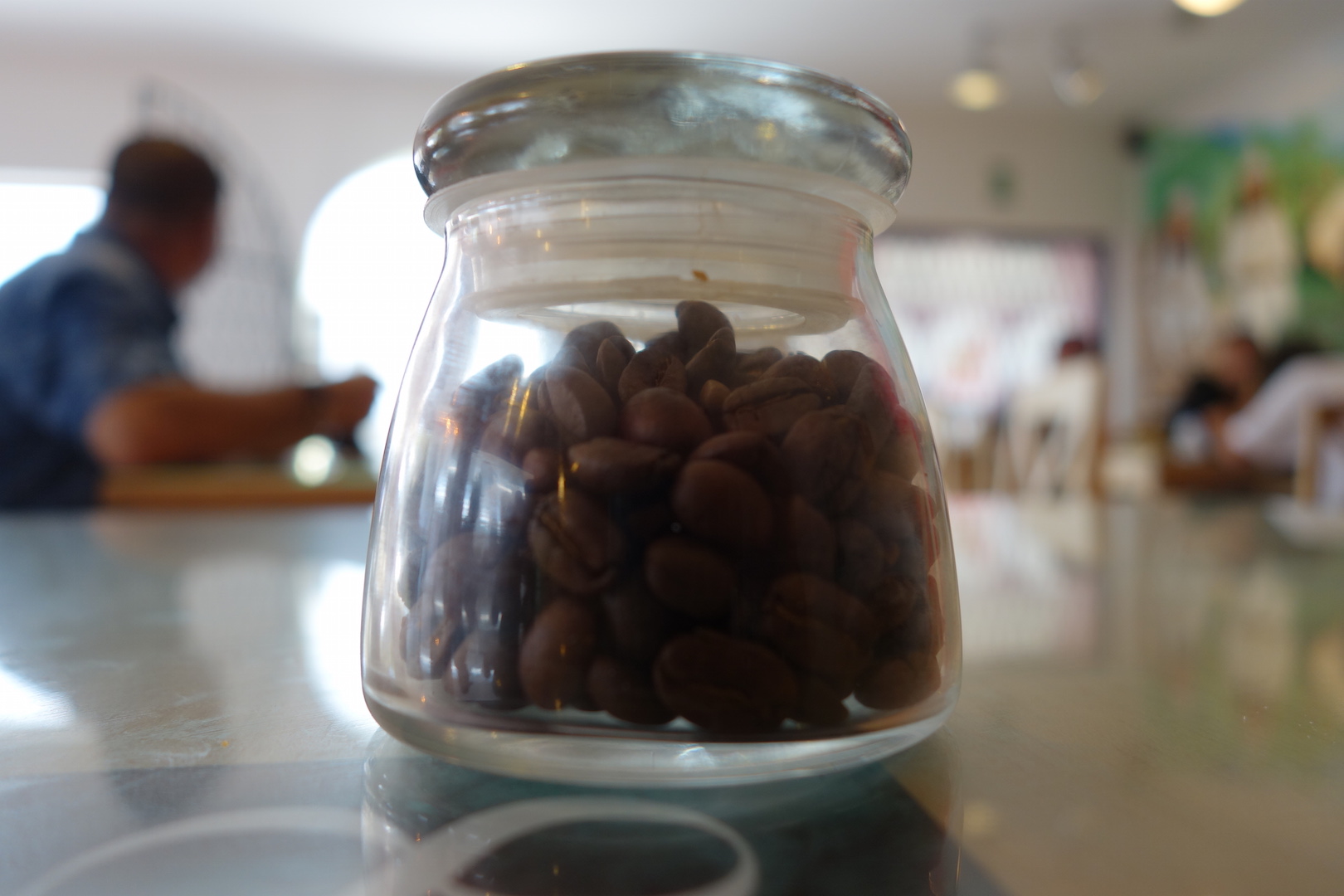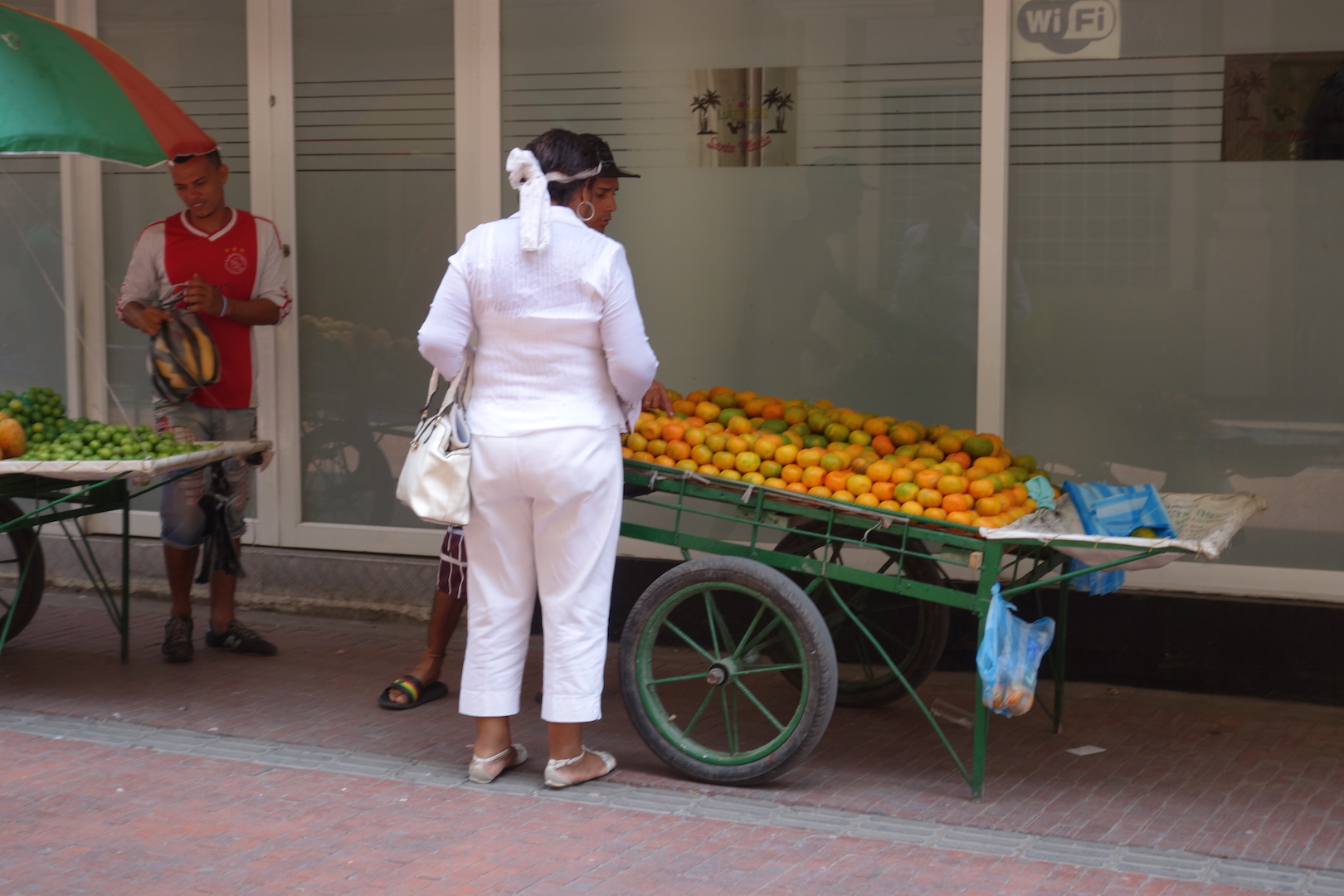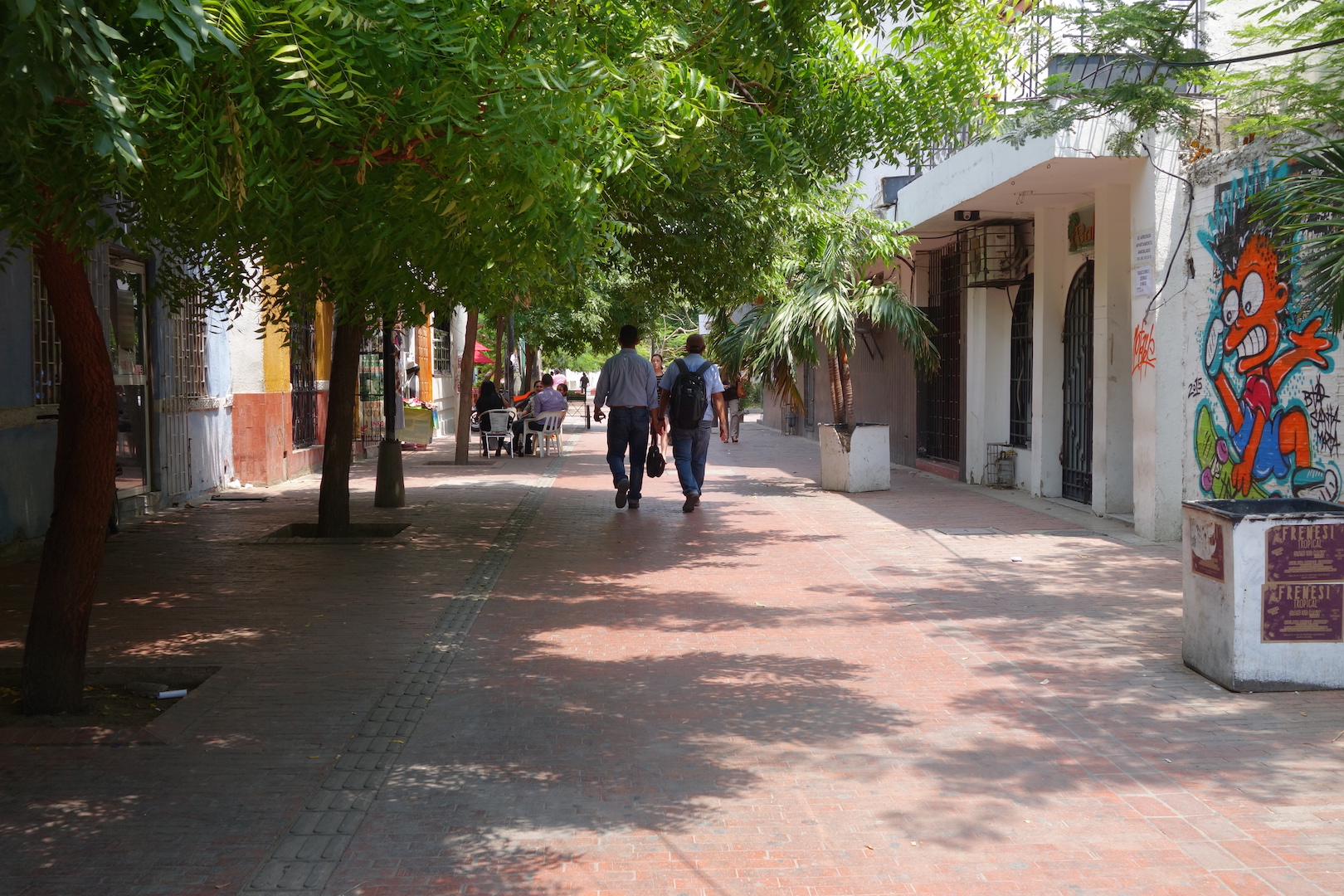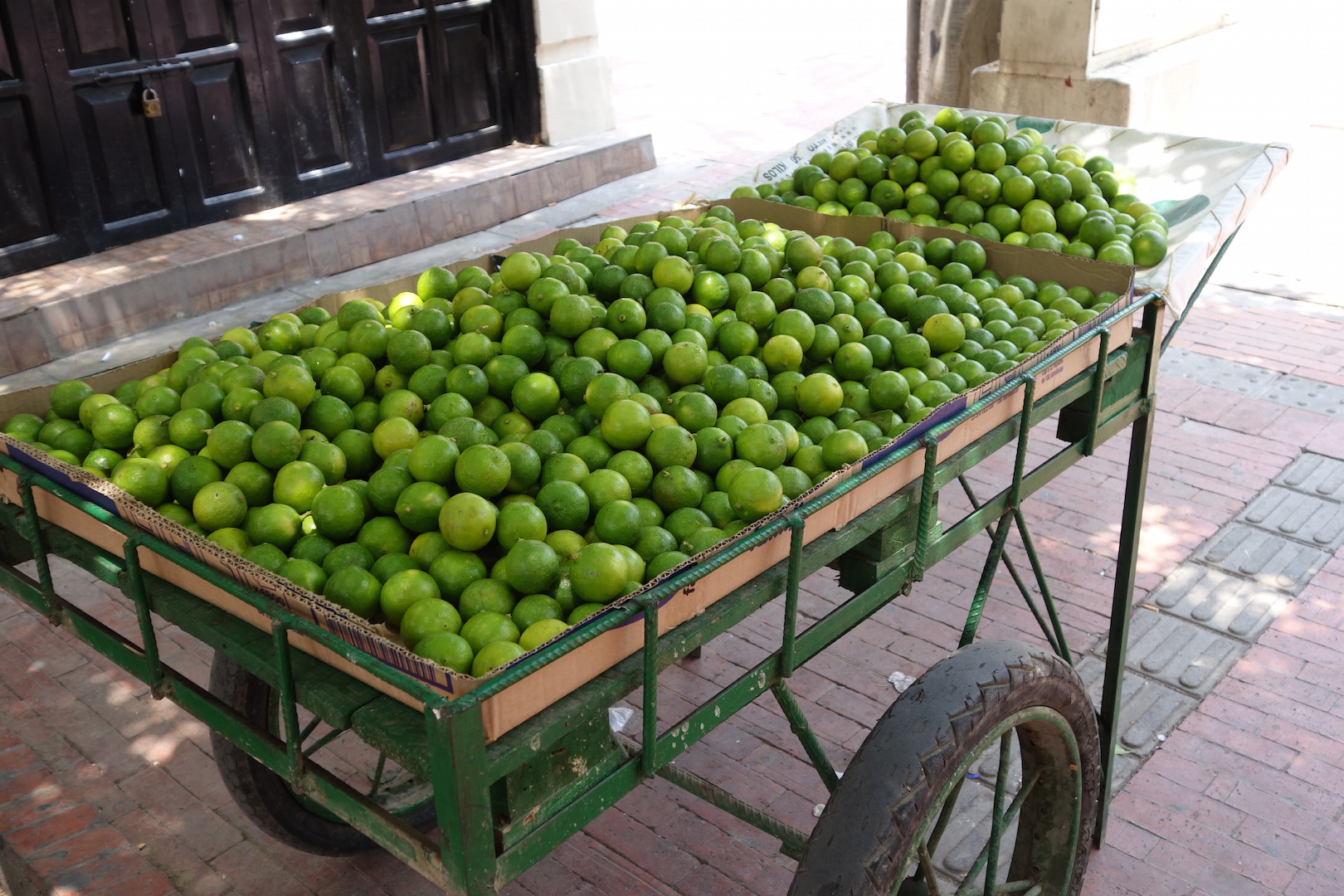 I therefore spent the next couple of days relaxing in and around my hostel trying to avoid the English gap year students boasting their prowess by drinking yet another round of cheap shots.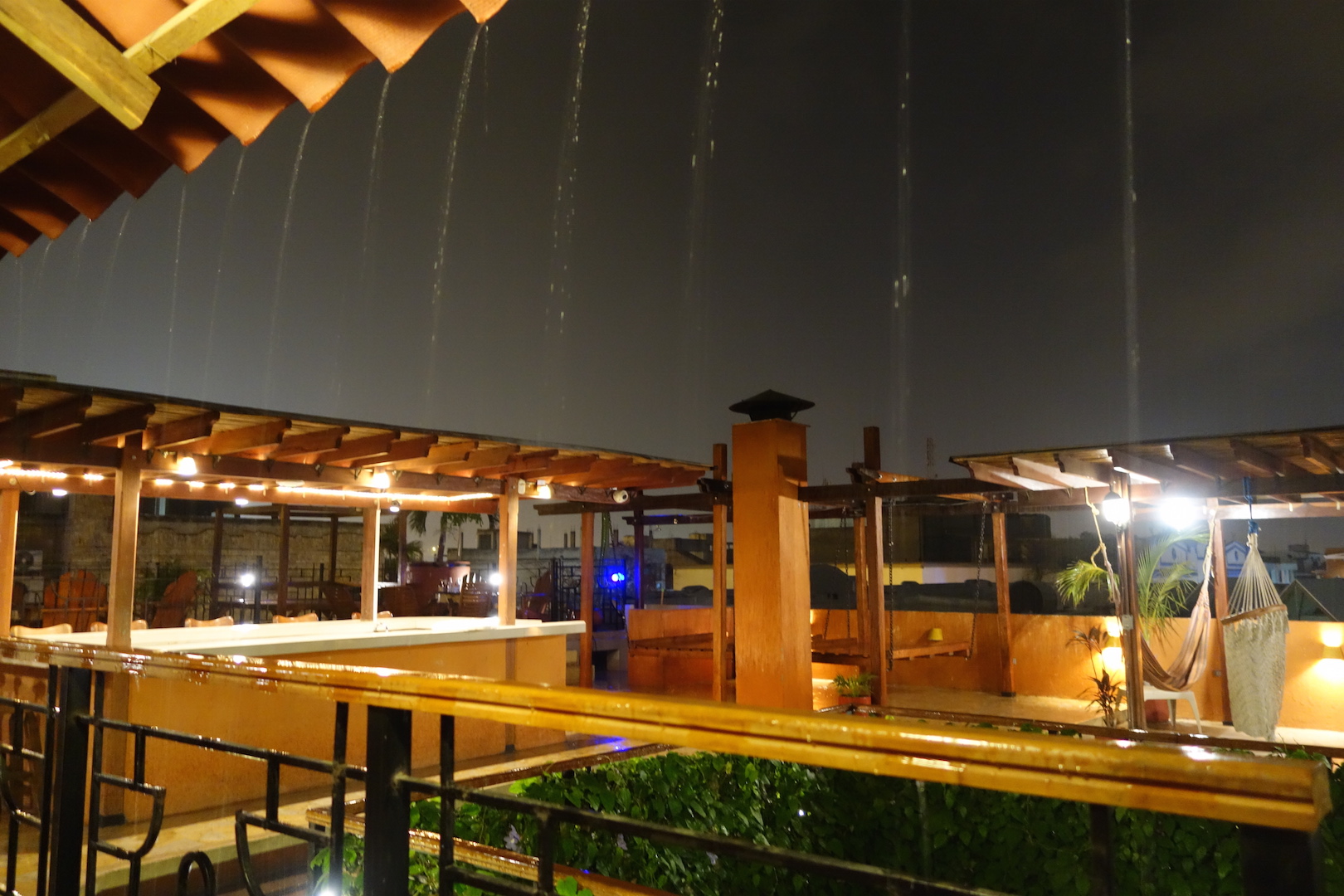 Why leave the UK to just get drunk in another country?
Yes have fun, but appreciate where you are and how lucky you are.
I'm sure most do, but there are always a few idiots and I was witness to more than a few while there.
I guess it is something I will never understand having never been a drinker?
One more positive highlight was definitely the regular and supercharged thunderstorms.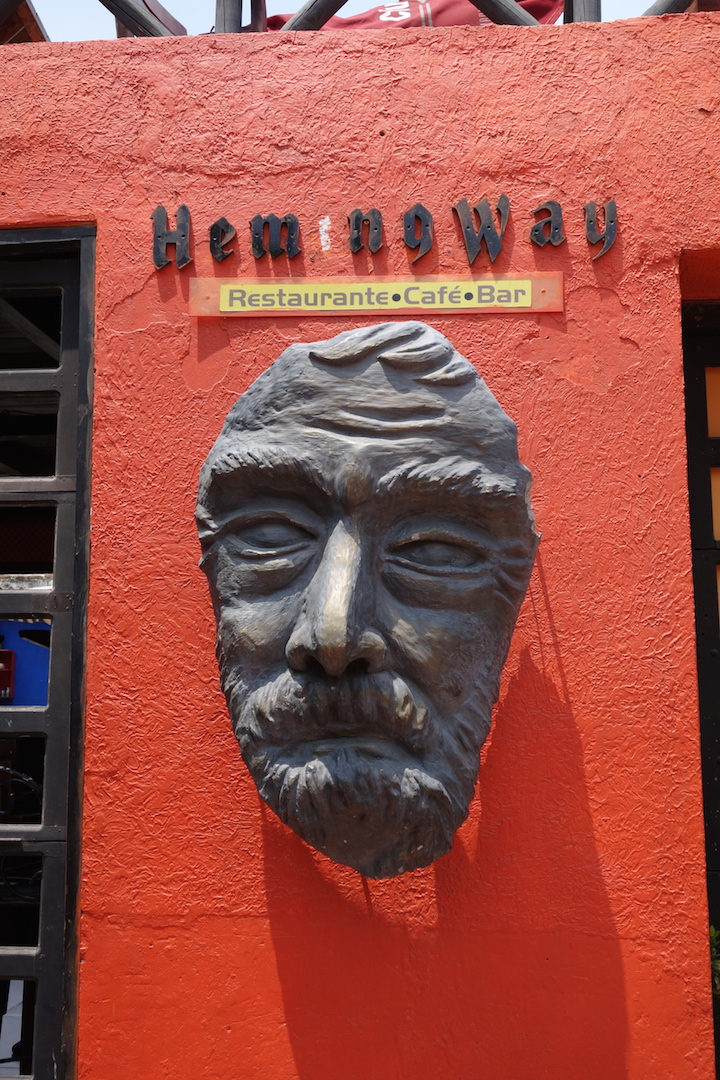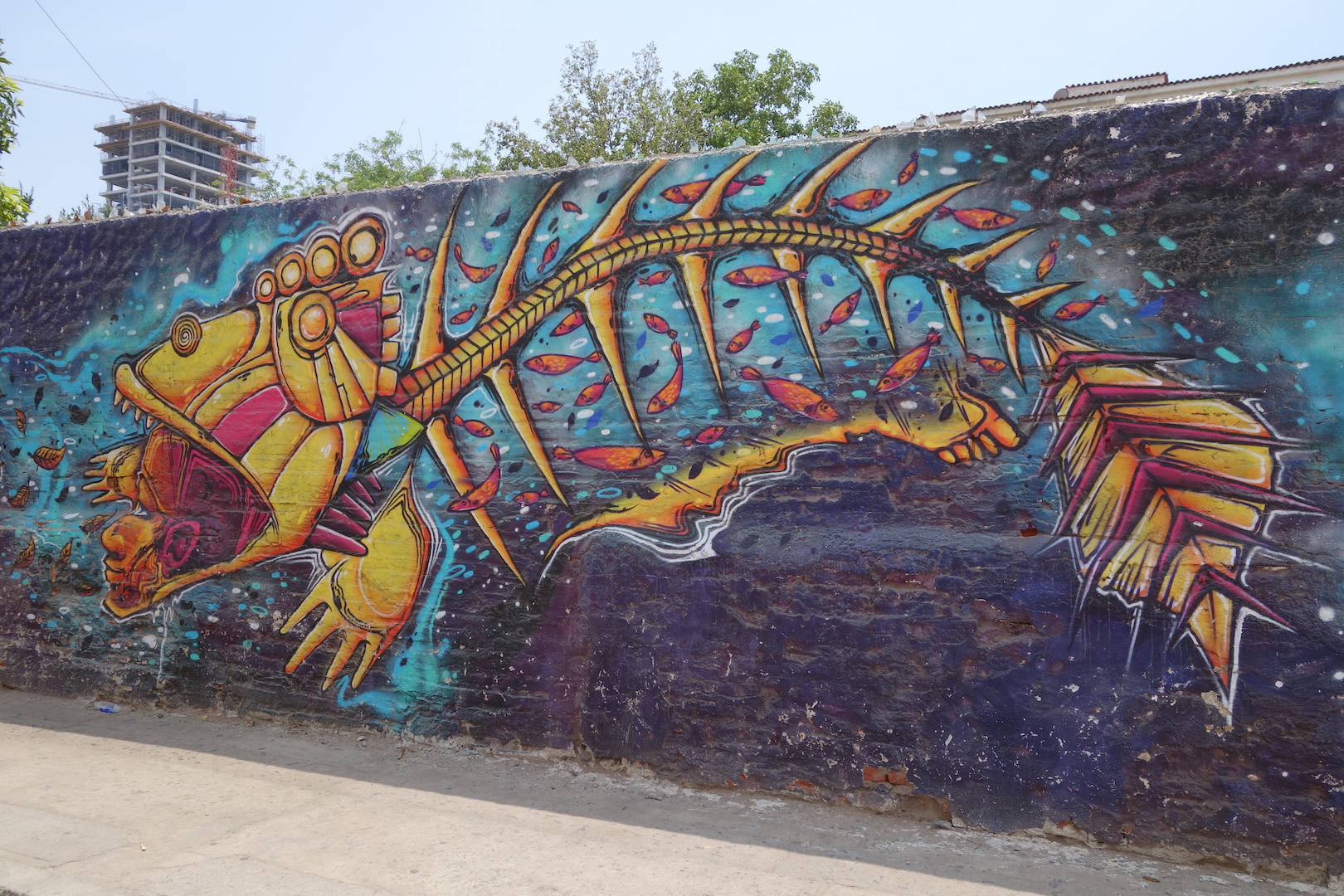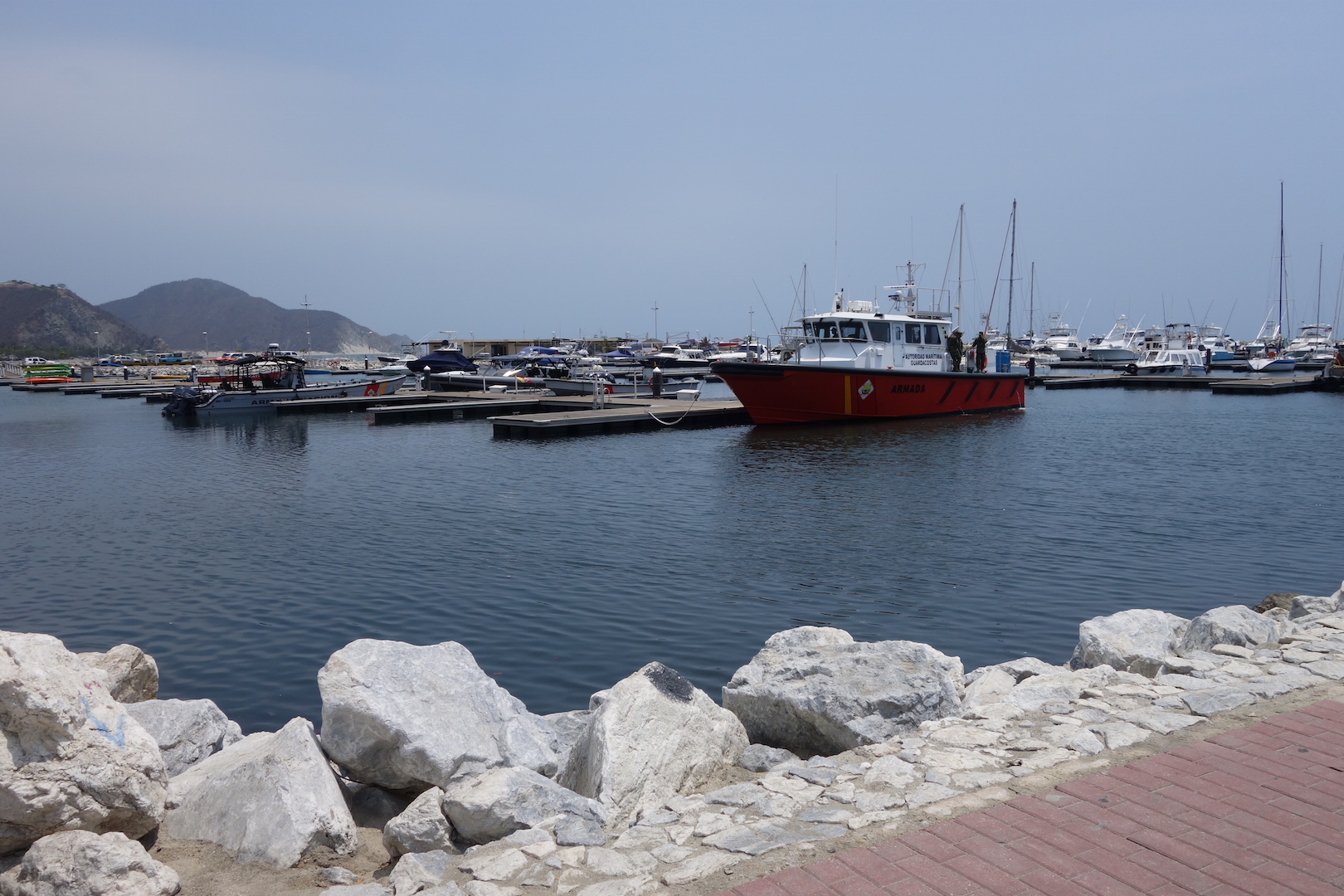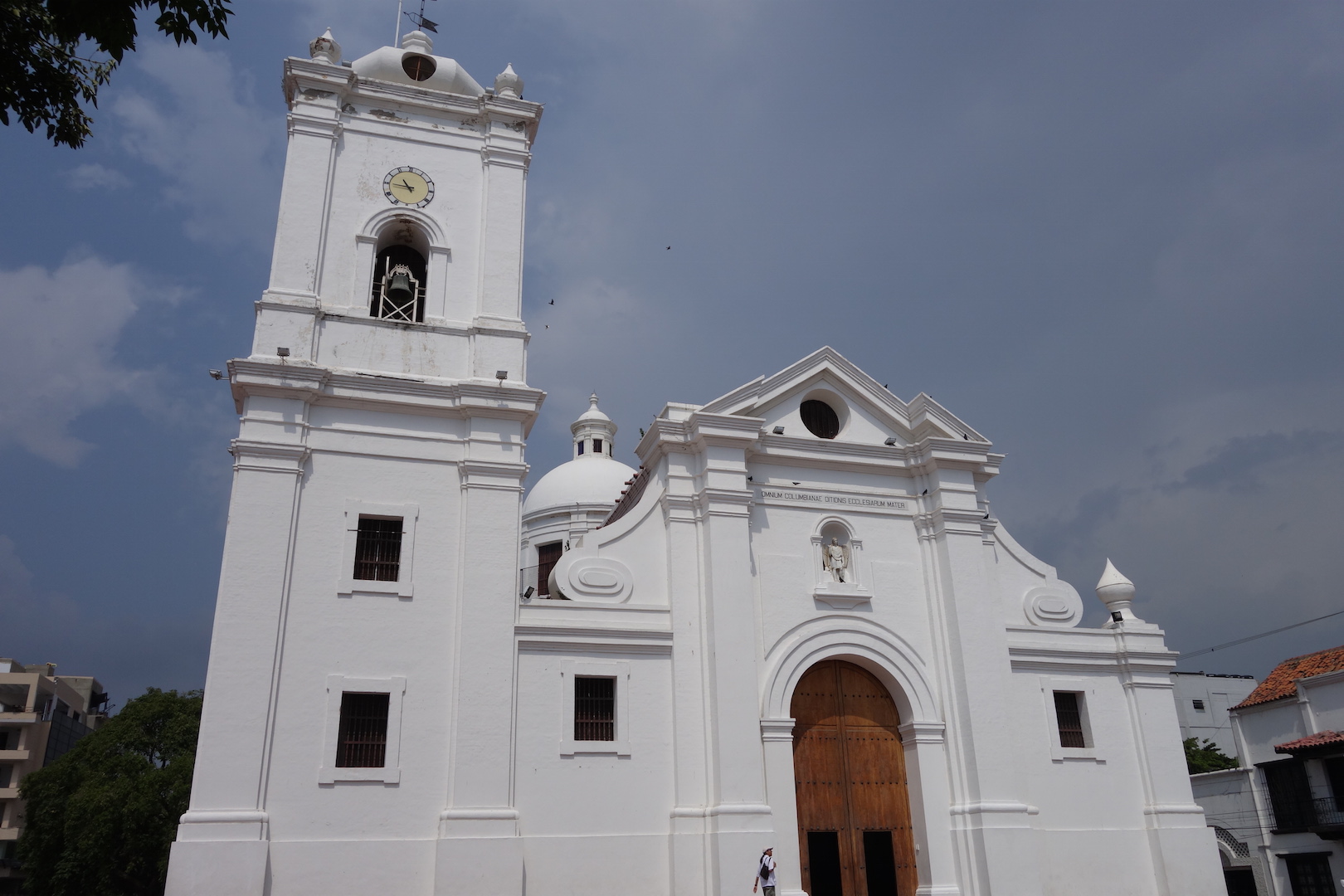 I returned to Cartagena on a local bus. I'm glad it was a short journey as the bus was not designed for anyone over 1.5 metres tall! I had my kidneys massaged by the kneecaps of the person sat behind me and I was doing the same to the person in front who also tried unsuccessfully to recline their seat!
I arranged with Marco to stay one more night at his flat before jumping on the bus back to Medellín.
It was another painfully long journey though I managed to switch seats and now had a slight side view which was pleasant until my oddly twisted neck started to hurt.
I put my headphones in and tried to sleep for 15 hours.
It was partly successful.
---
Planning the route ahead
The past few days in Medellín have been planning for the road ahead through Colombia.
Juan and his friend Martin gave me good advice for the road ahead and some possible places to stay too.
I was also waiting for a new rack and forks for my bike as the original had both suffered damage under manufacturers warranty.
David and Gregor at HPVelotechnik in Germany sent me the new parts free of charge and they were waiting on my return to the City.
Vielen Dank!
Also Sam and the guys at my old shop Stif mountain bikes in the UK supplied me with new shoes and tyres.
Ta very much!
After some confusion about the delivery address and a slight panic they may not arrive I am now suited and booted and ready to take on the Andes!
My route was planned through Colombia but a possible last minute change as tomorrow I will be meeting up with Max and Devora.
The two cyclists I last met in San Jose, Costa Rica.
---
And so I begin the third chapter on my road of little miracles.
And the continent I have been most curious about.
This is a new world with distinctly different cultures, people, foods, plants and animals.
A place of new attitudes and ancient traditions, high mountains, wide rivers, vast forests and 30,000 kilometres of new adventures.
Last stop Ushuaia. Whose in?
Vamos a buscar Milagros!
Vienes?