0073: Chile - The Carratera Austral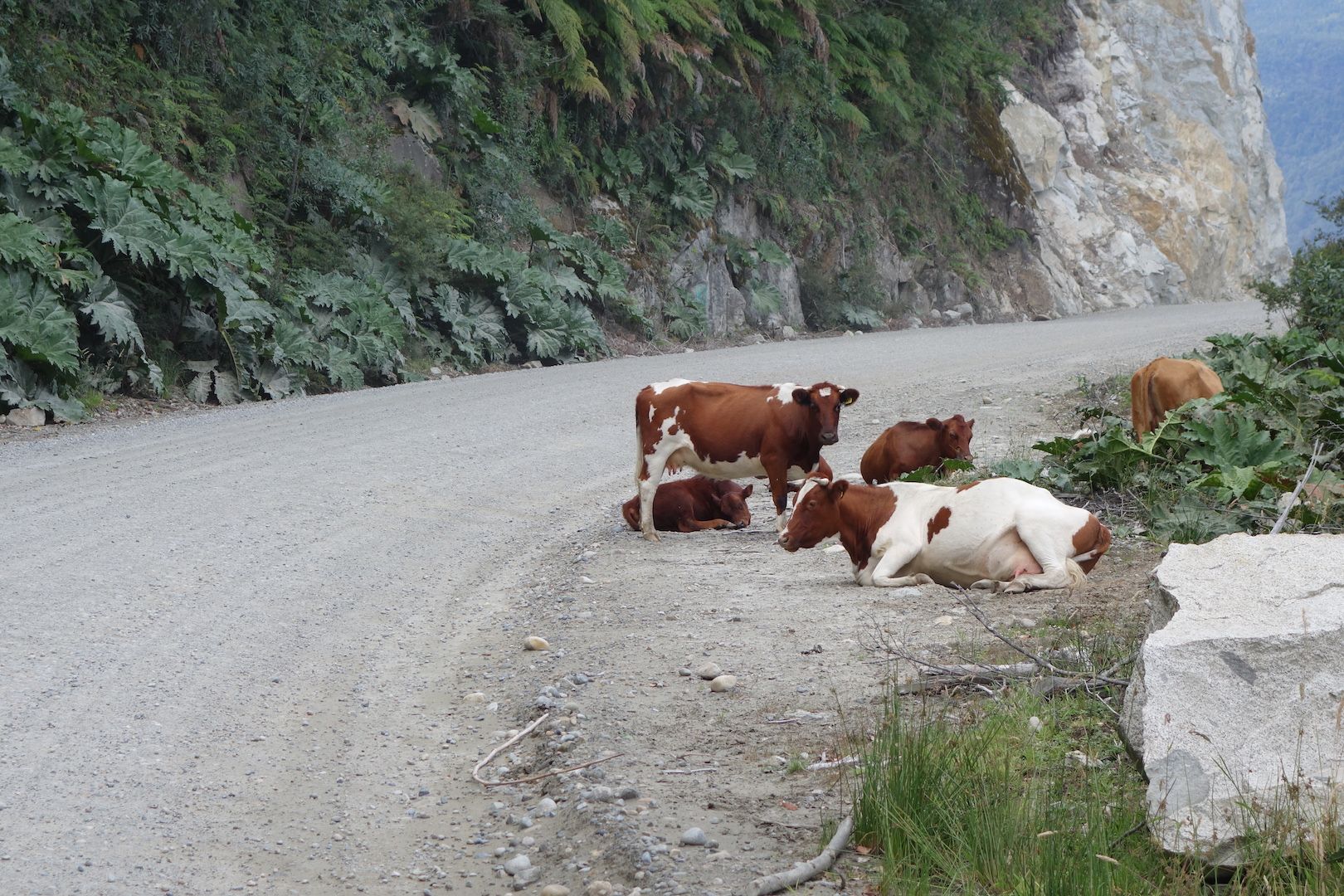 I had decided to cross back into Chile.
The Carratera Austral is on many cycle tourists "checklist" of world famous rides.
While I was now too far south to do the complete 1250 kilometre route from Puerto Montt, I worked out an 8 day route from Futuleufú to Puerto Ingeniero Ibañez in Chile.
The road was constructed during the Pinochet regime in the late 1970's and the route is famously 'Ripio' hard packed gravel and dirt. Due to the extreme terrain and extreme climates the road has been a very tough challenge to build and many workers have lost their lives during its construction
It is said to be very isolated in places and passes through some stunning scenery. It is a challenging dirt road route where you have to be self sufficient for several days in places and be prepared to walk your bike up steep muddy hills.
The detour would also have the advantage of resetting my Argentine visa so taking a little time pressure off my journey when I re-entered the country.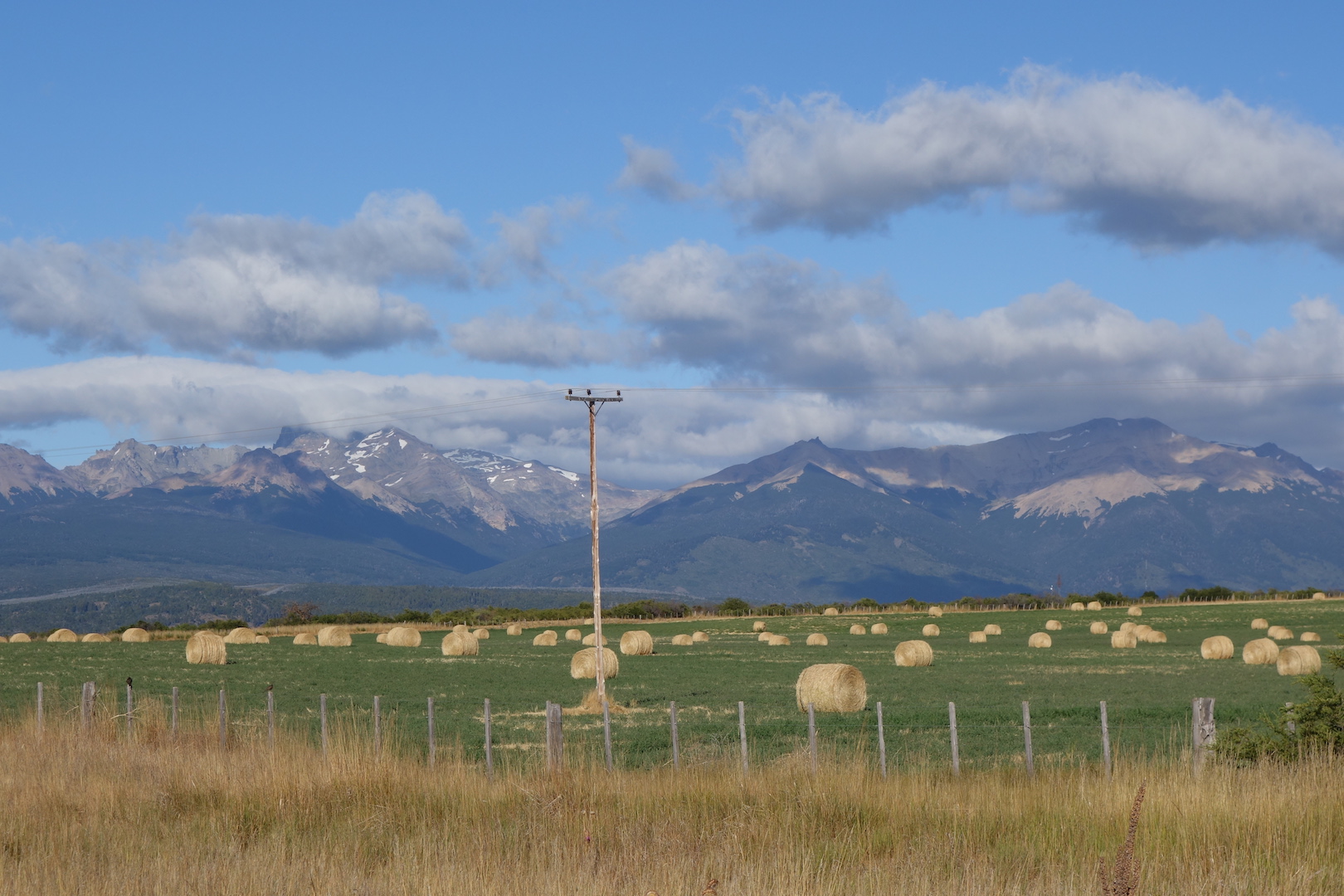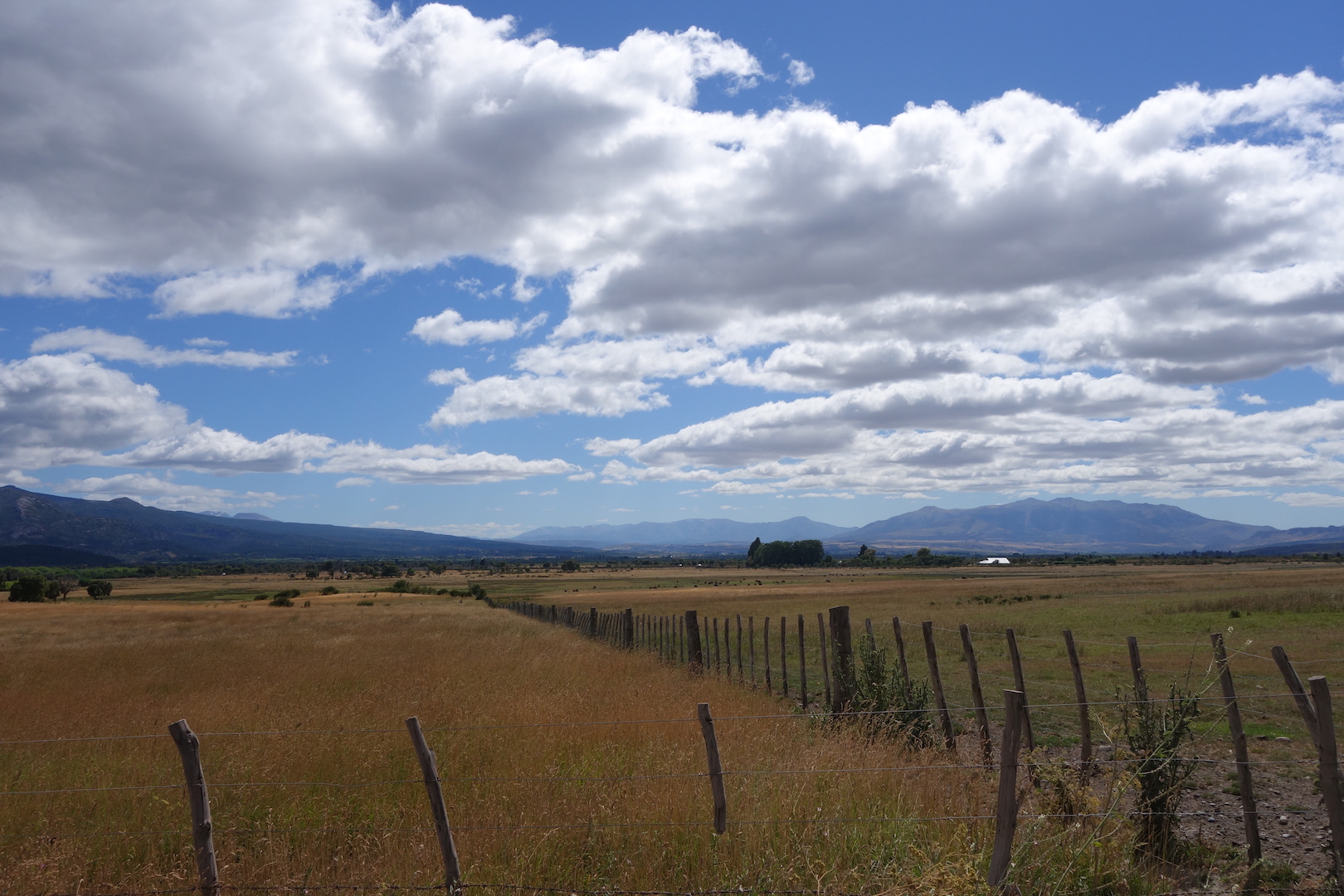 The dirt road began almost as soon as I left Trevelin.
A town about 25 Kilometres south of Esquel
I passed through some villages with Welsh ancestry and signposts in both Cymraeg and Spanish. And a lot of sheep.
Then as I crossed the border into Chile again, I was on perfect asphalt for the 10 km's to the village of Futuleufú.
I spent another 2 nights here. Did my chores, washed my clothes and relaxed. I got money out instantly from the bank. Had a strong internet signal and generally felt very connected in this remote and tiny little village.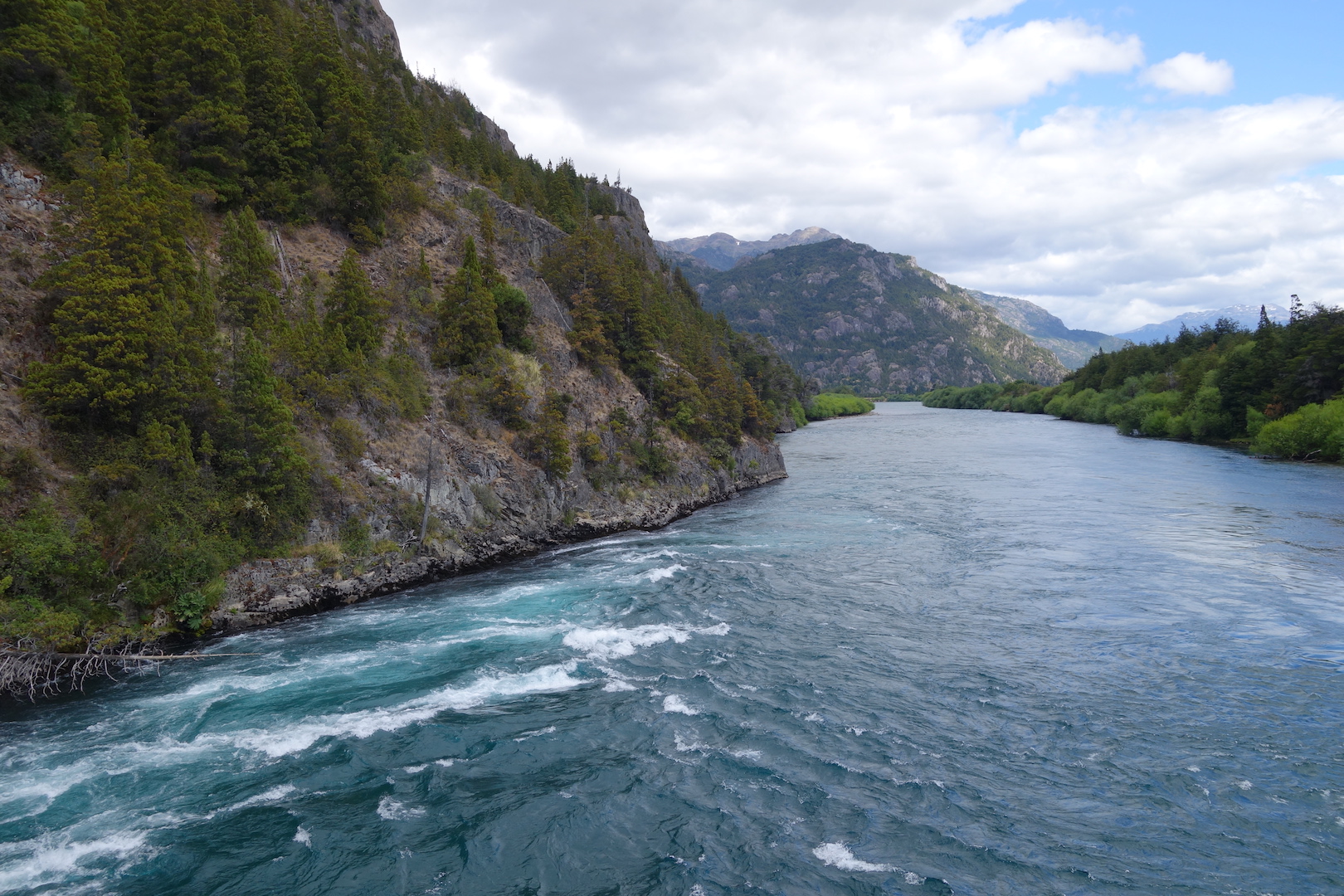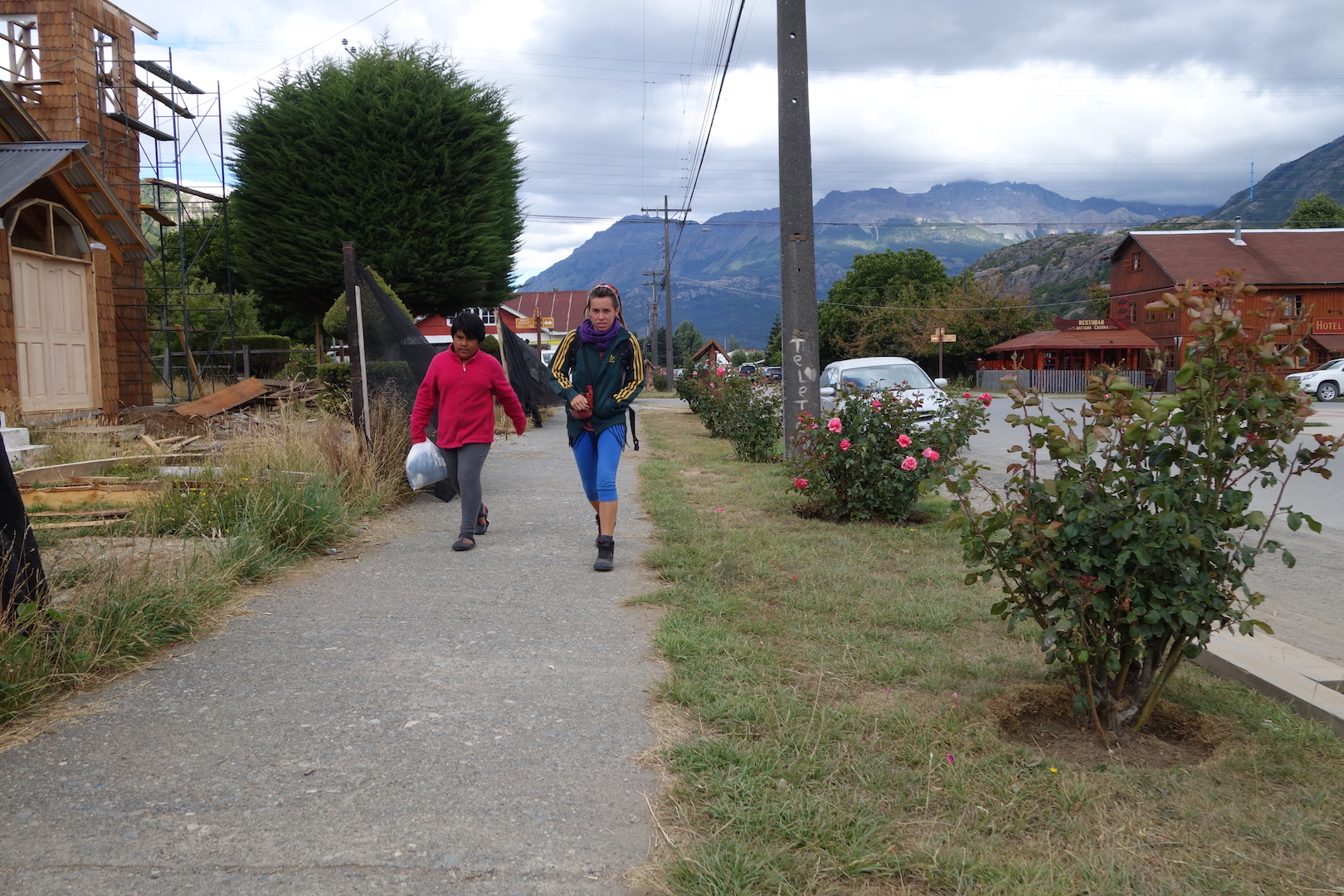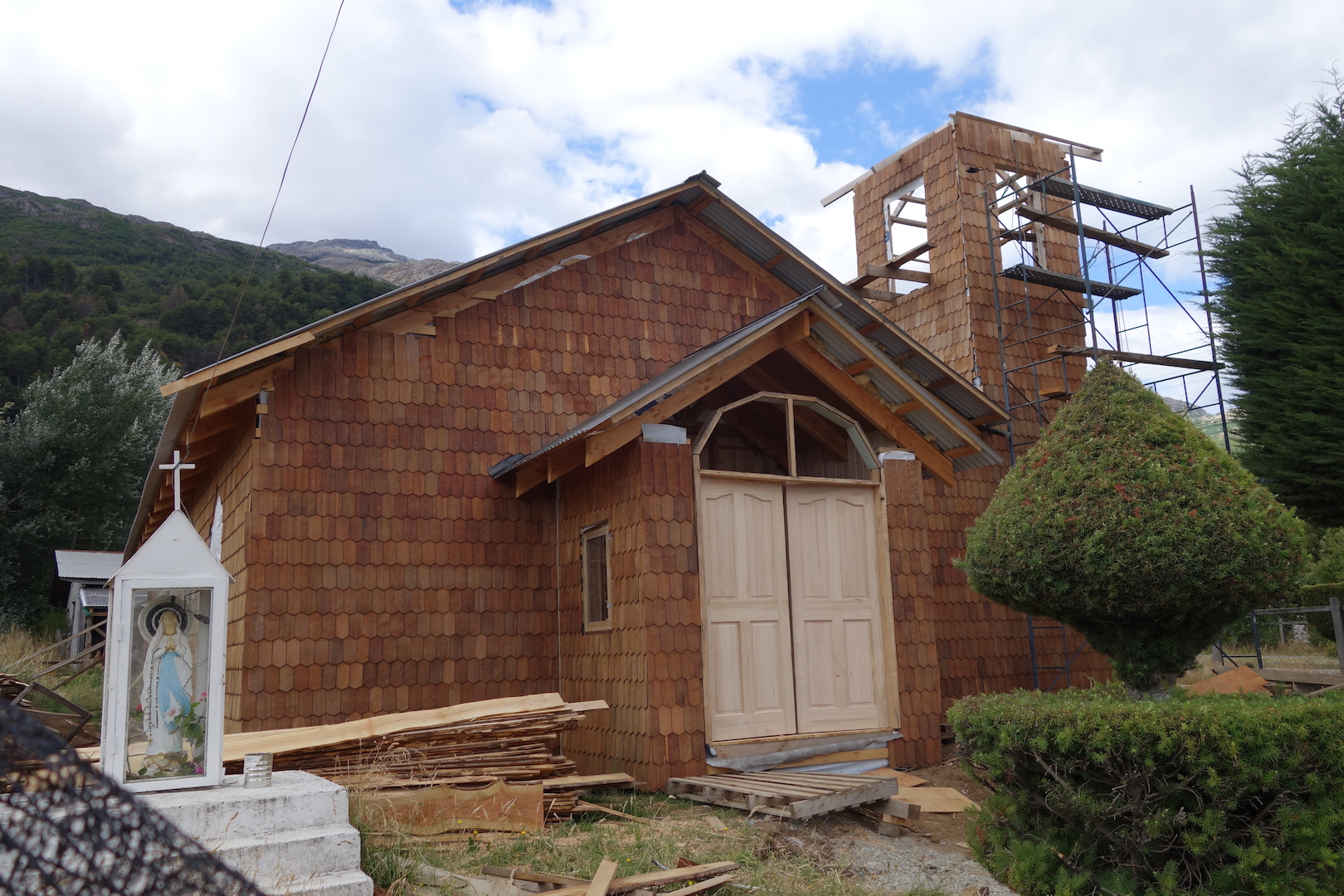 Futuleufú is famous as a hub for Kayaking and river rafting.
The rivers in this region have class 4 and 5 rapids, which apparently means very difficult.
I have never tried either, so can't speak from experience, but the far too hippy tour guides that kept harassing me in the street sounded very convincing, too enthusiastic and smelled of Marijuana.
I'll keep to the dry land for now thanks.
The Ripio dirt road began immediately as I left the town. And continued for the next 60 kilometres. The road was loose sand, pebbles and dirt. Passing vehicles kicked up clouds of dust and my newly clean clothes were filthy after the first 10 kilometres. I passed beautiful clear streams and small waterfalls tumbled noisily into the deep blue river below me.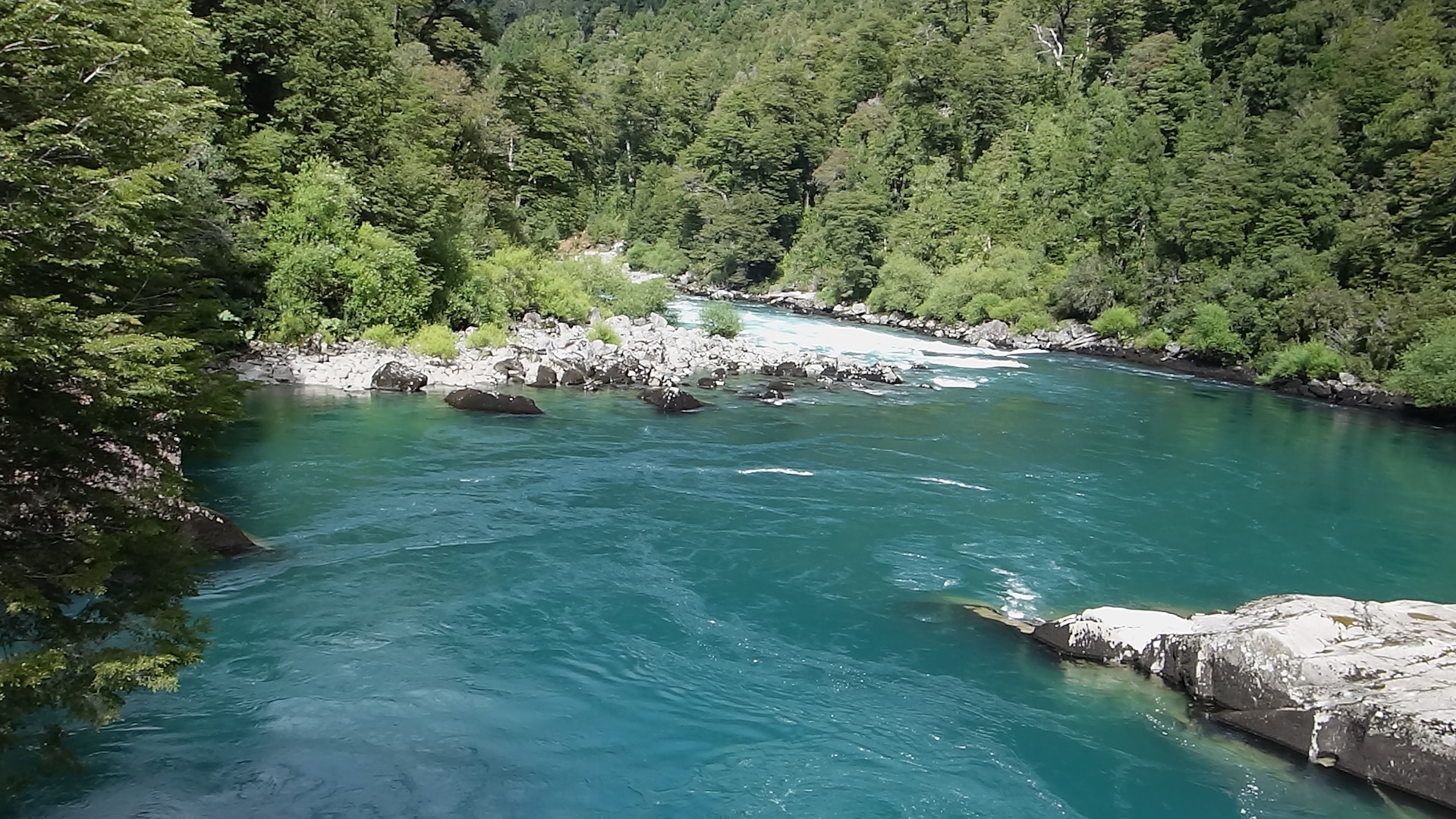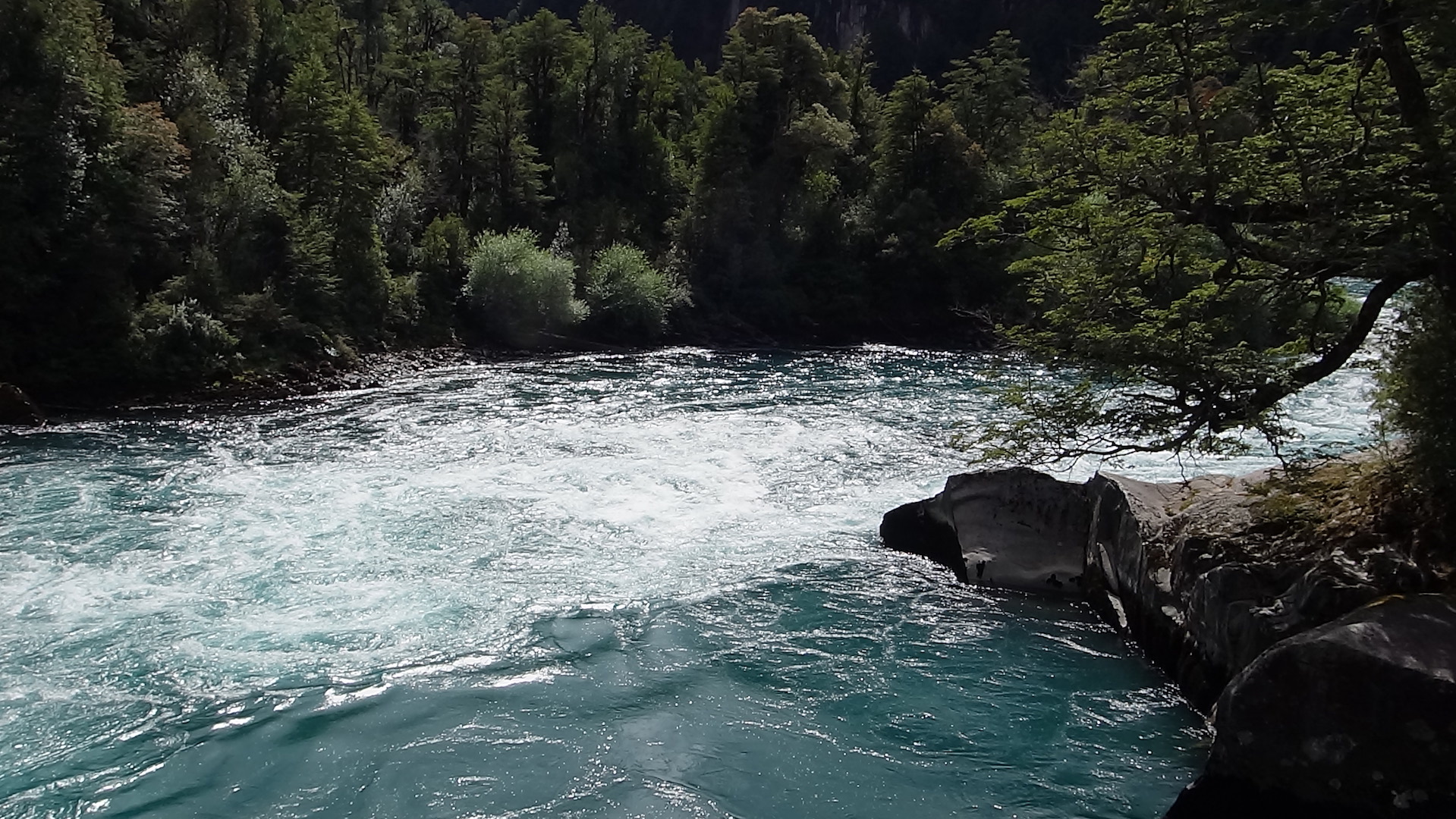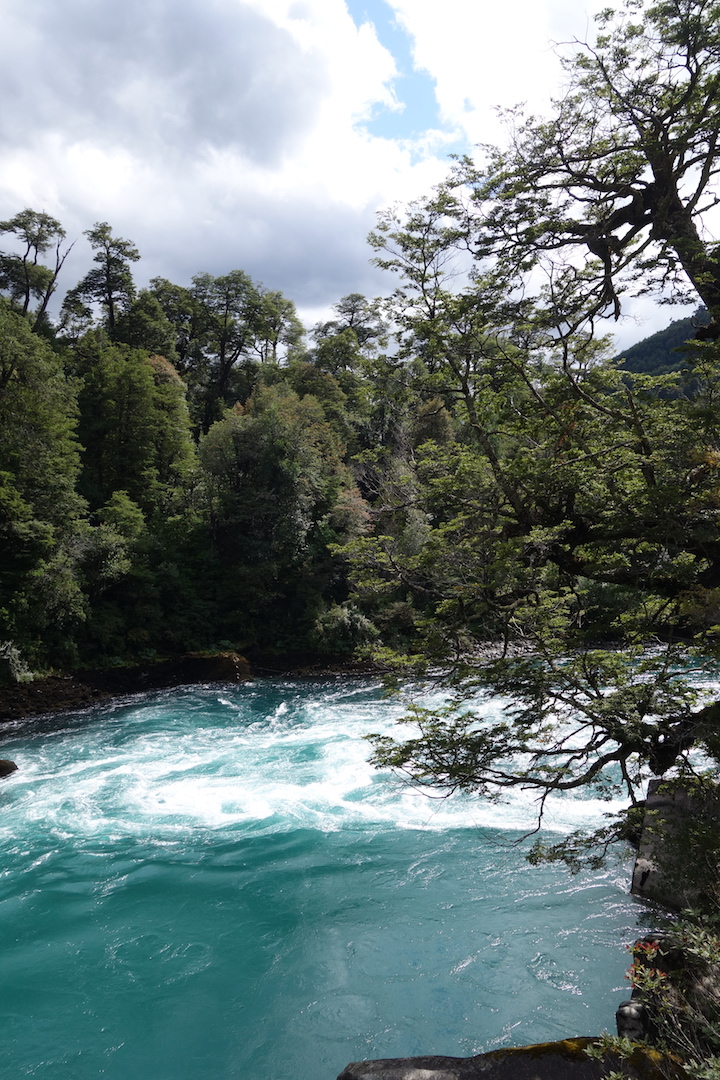 Cycling on, I passed little farming communities and stopped for lunch in the kitchen of a family who offered me some lamb casserole and potatoes.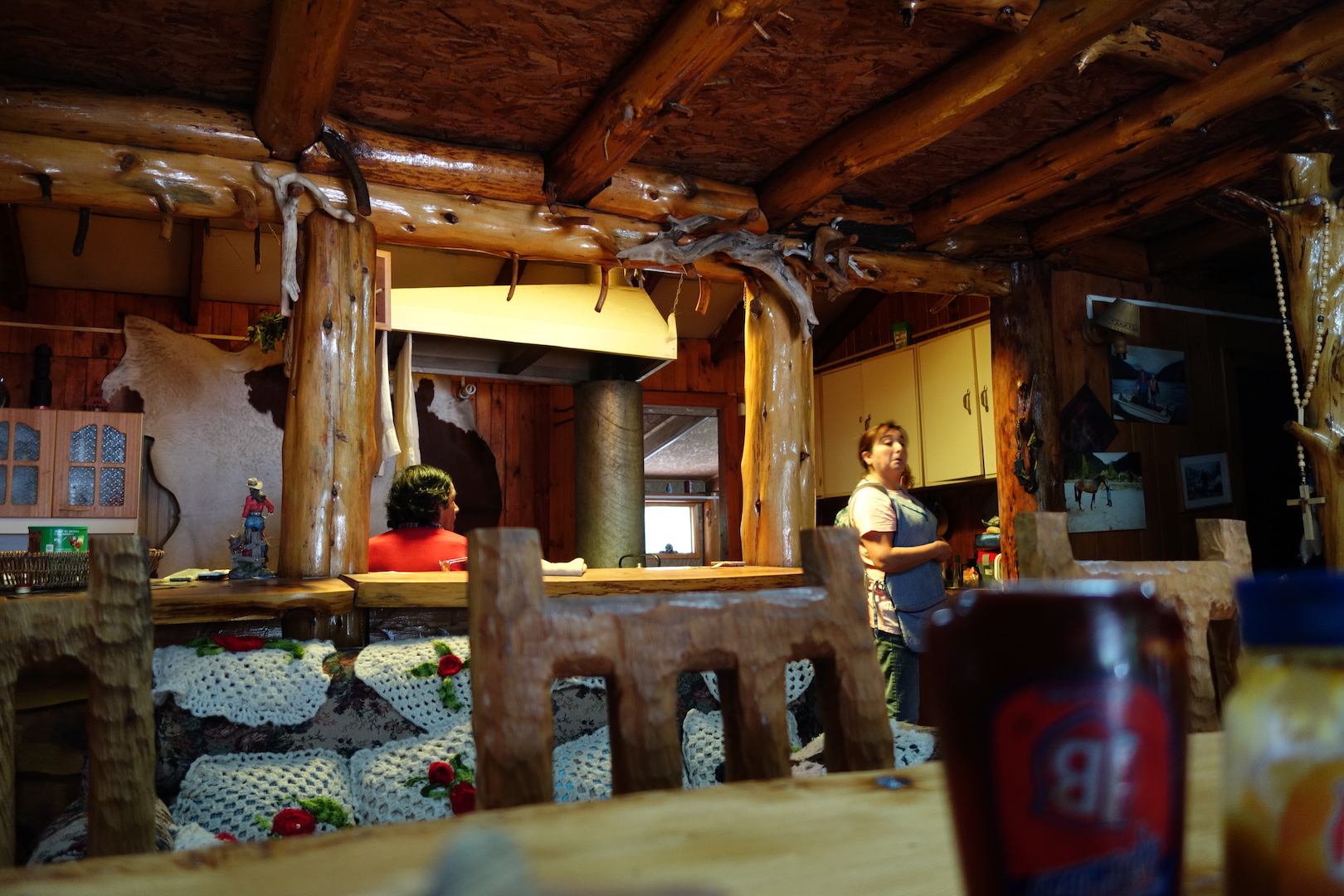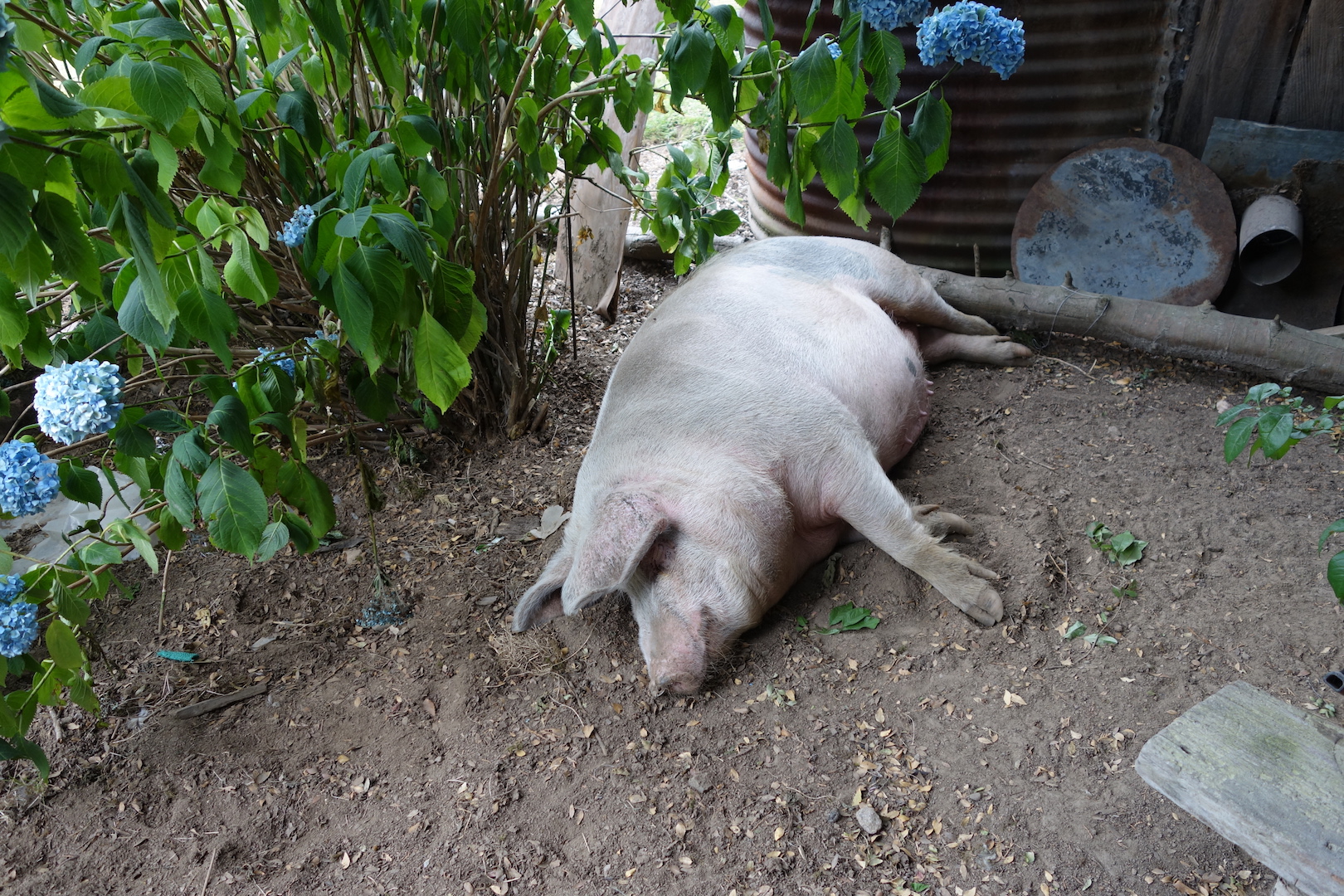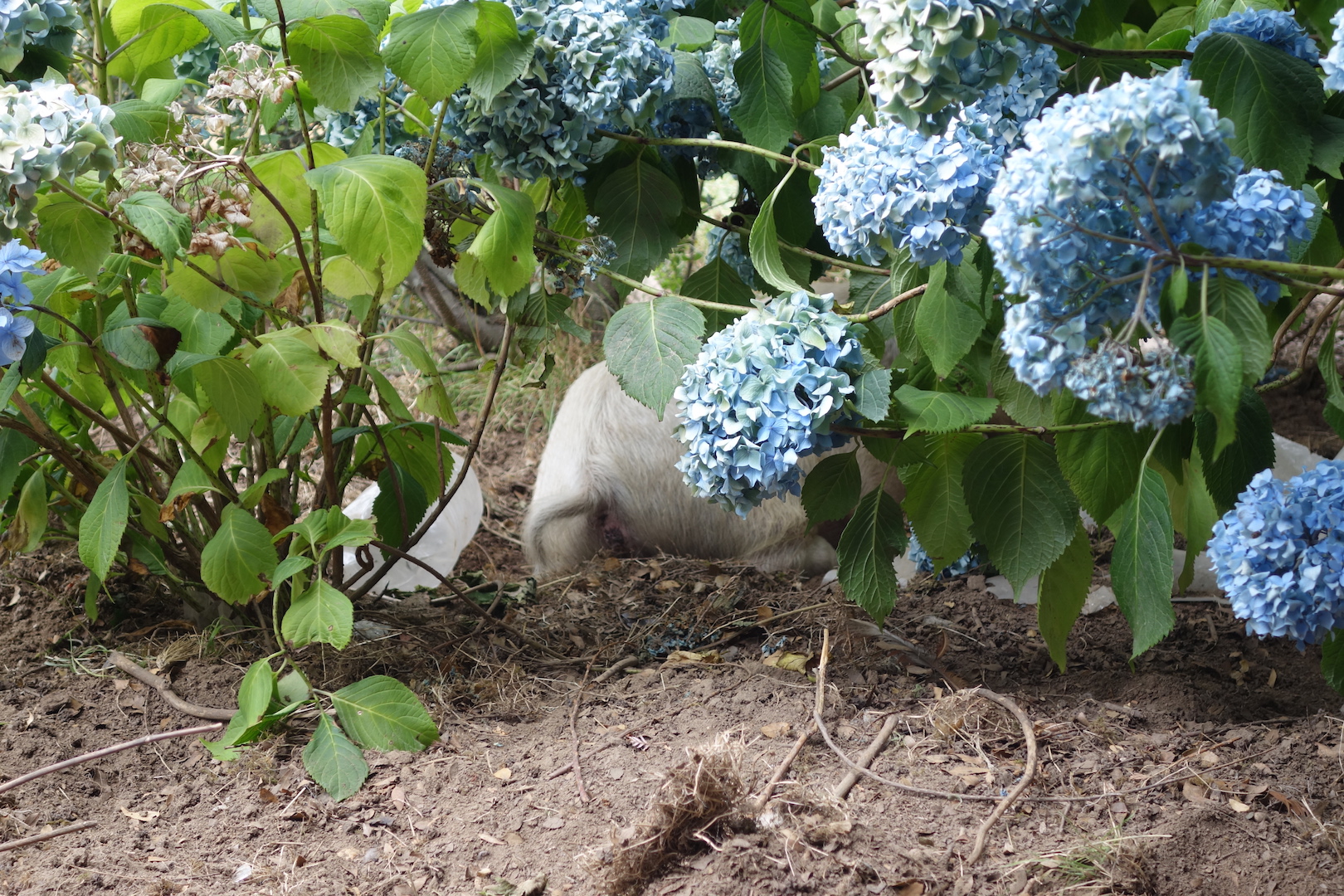 Then back into the dirt, dust and gravel to the junction with the Route number 7. The Carratera Austral.
Here I had to wait in a queue of traffic as they were laying brand new Asphalt!
After almost 10 minutes of waiting and staring at me, the worker realised I was riding a bicycle and sent me down the side of the construction machinery. Smoke, oilstains and the smell of Tar filled the air as I pedalled past. Yips and calls from the workers and my tyres crackled and popped as small pebbles stuck to the warm tar now covering them.
Beyond the work site, the road was also brand new. New signs, new road markings and fast traffic. But with a shoulder and a tailwind!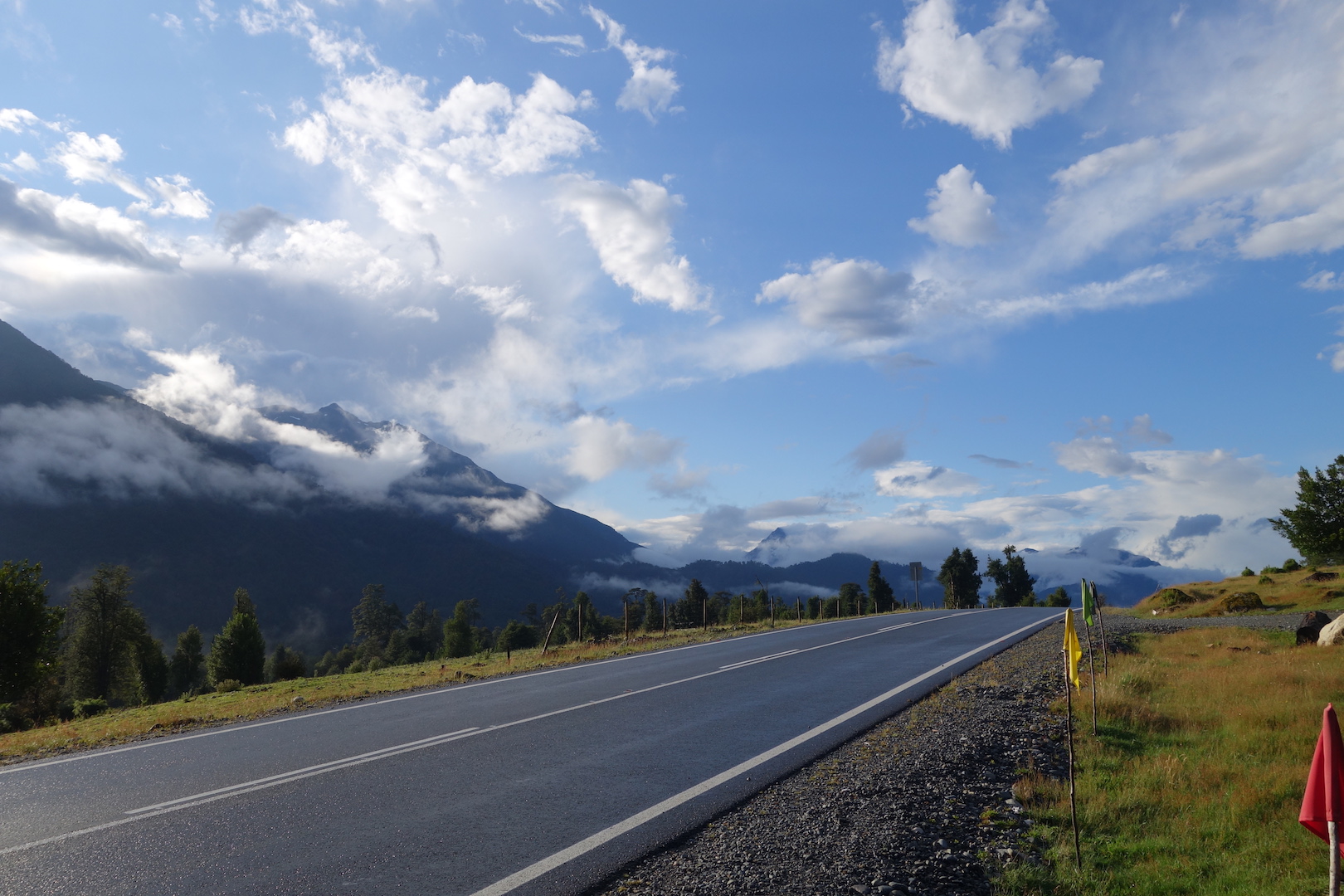 I managed to get another 40 kilometres on the road before spotting a hostel and checking in.
The lady made me the smallest sandwich for the biggest price which wasn't too great.
But I slept comfortably and was woken early the following morning by a bull roaring in the next field.
I guess it makes a change from 4 a.m. Roosters.
Though Roosters don't generally make the walls shake!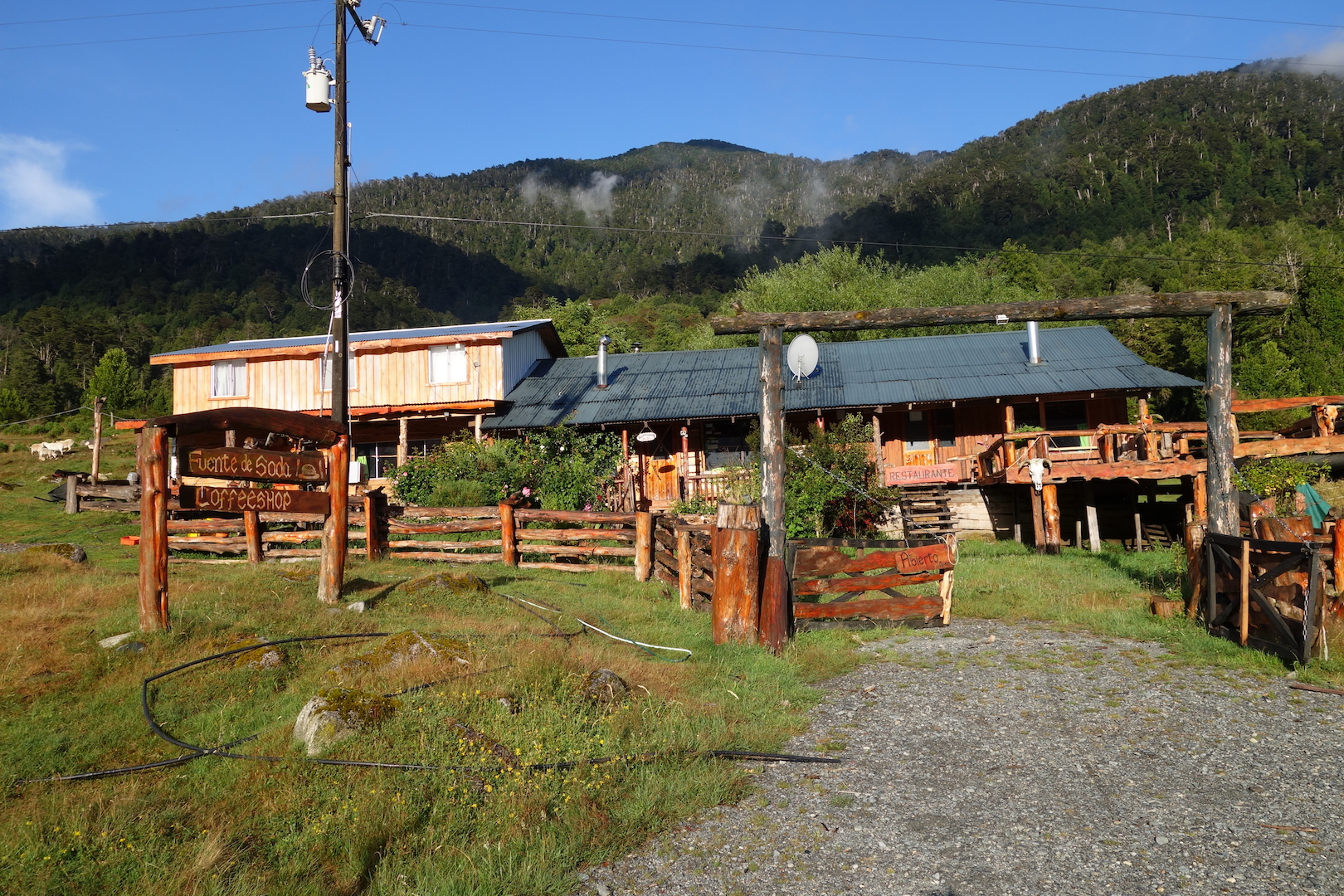 The asphalt stopped after 10 more kilometres and rain in the night had dampened down the dust.
The cool morning made me stop and put on an extra layer. And a crashing in the woods made me jump as a herd of goats casually wandered out, stared at me, bleated a bit then wandered across the road to some tender looking plants on the other side.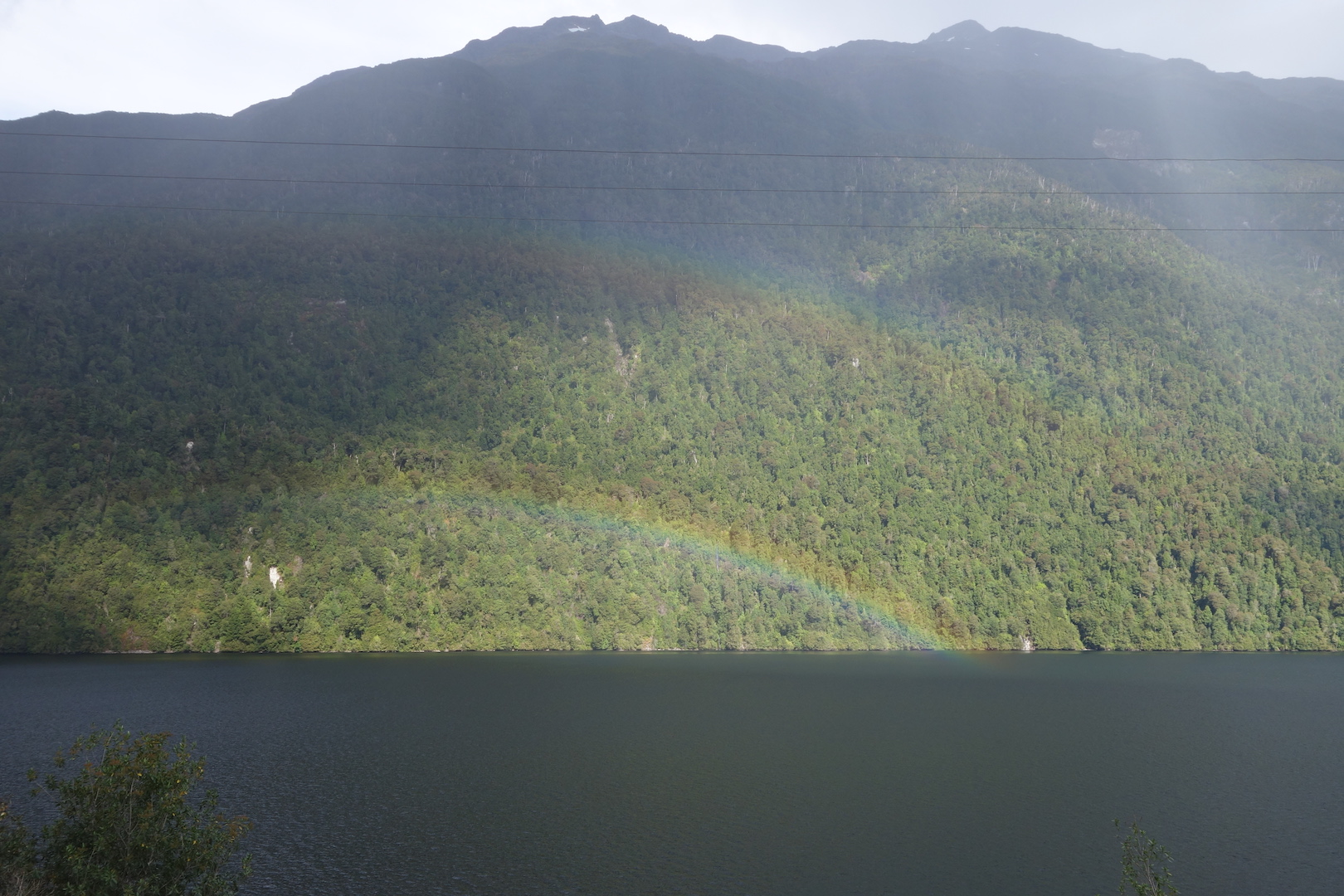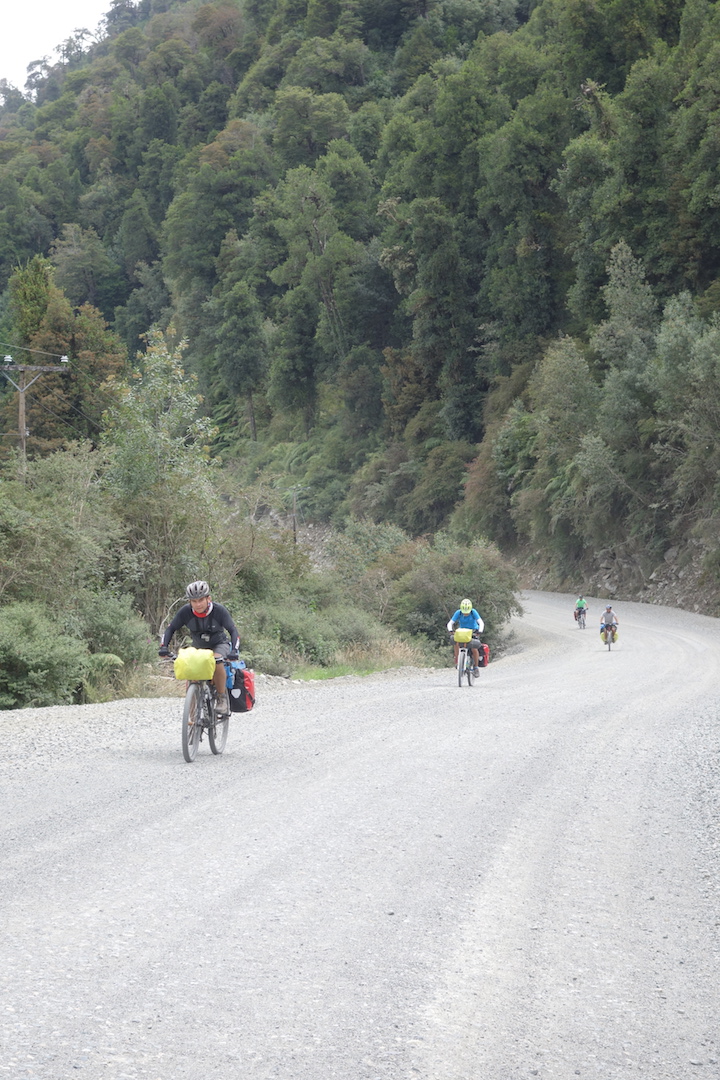 I continued on a mix of asphalt and dirt through little populations that did not appear on my map. Eventually arriving at Puyuhuapi and its fjord like lake.
Except it wasn't a lake. But the Pacific Ocean again.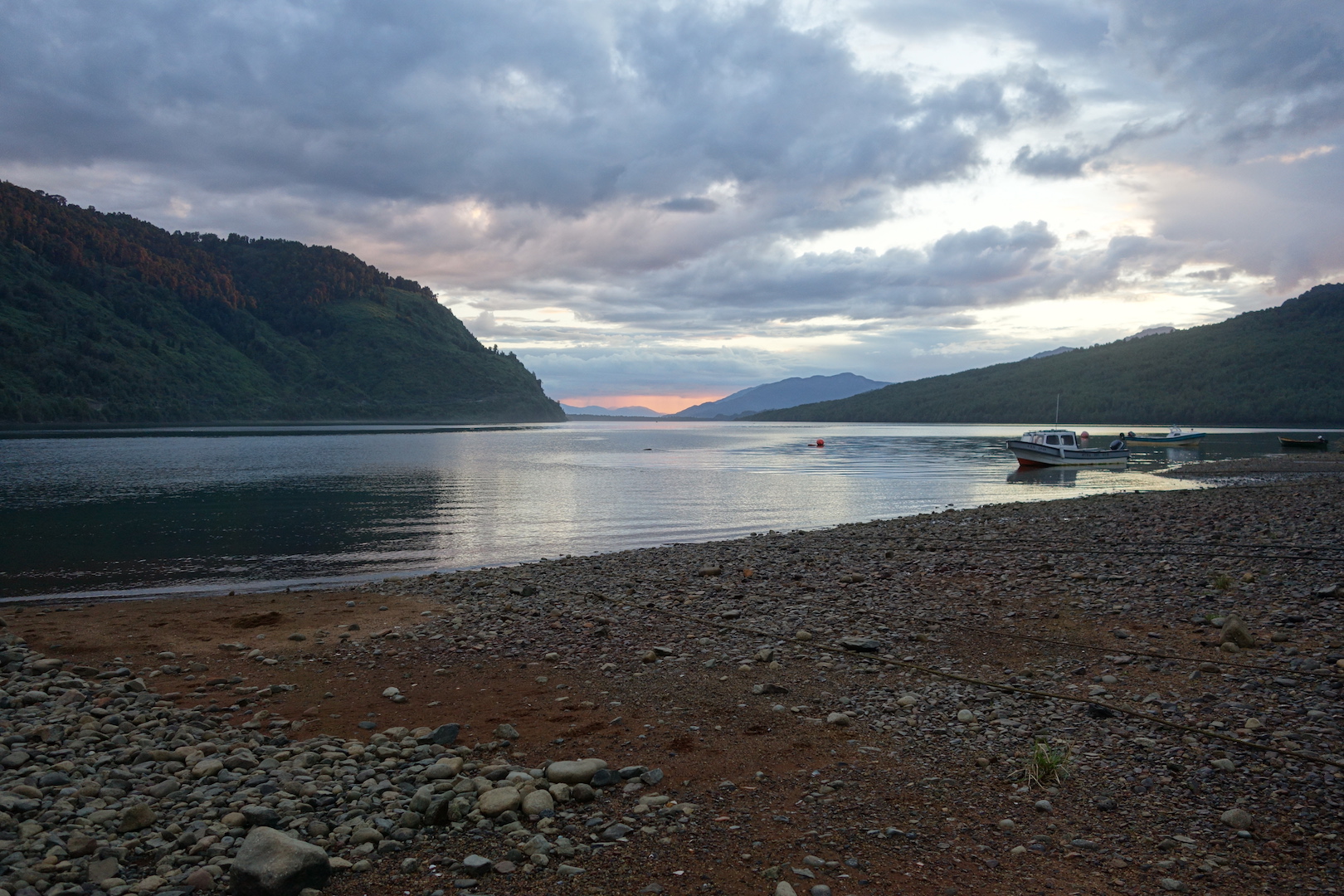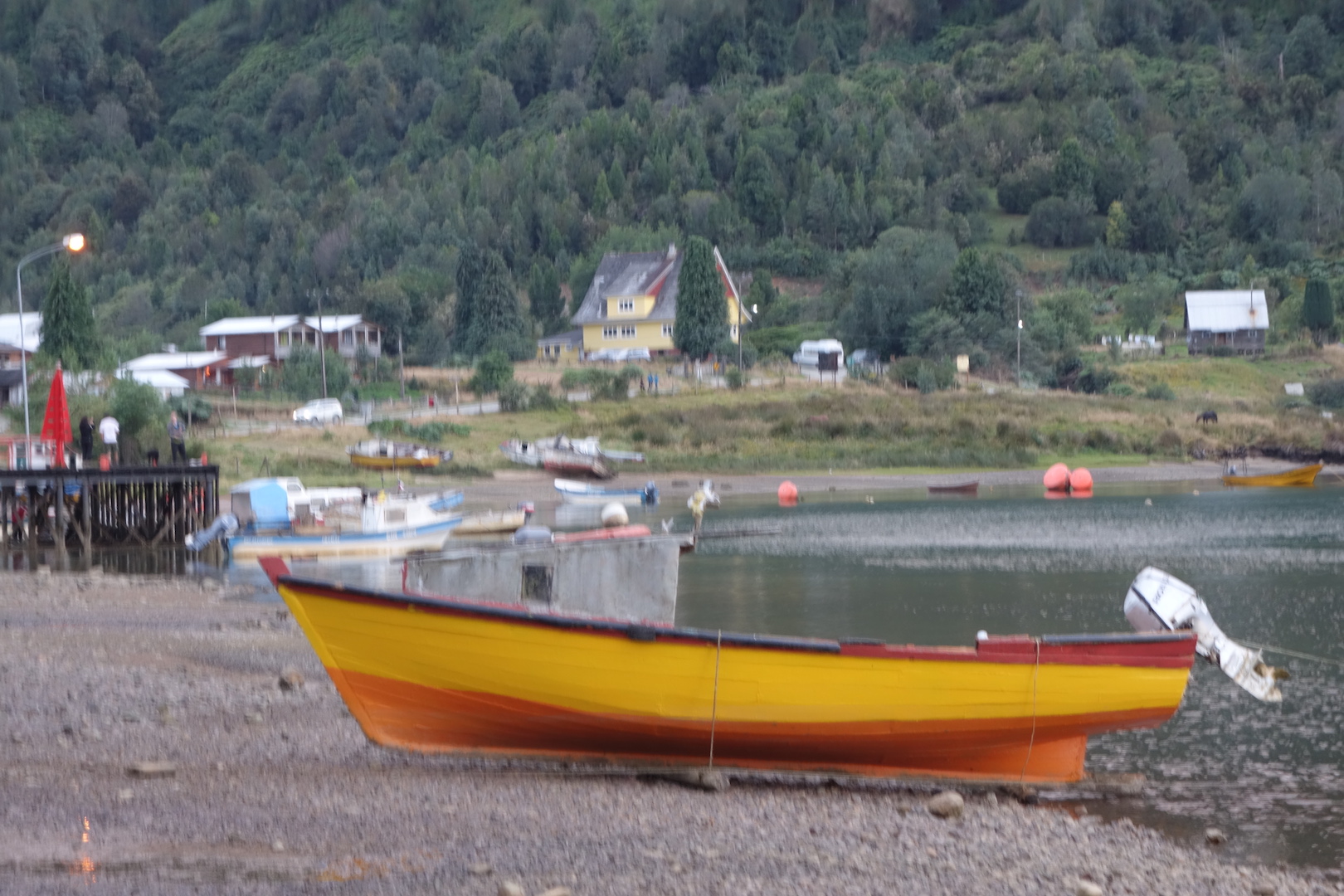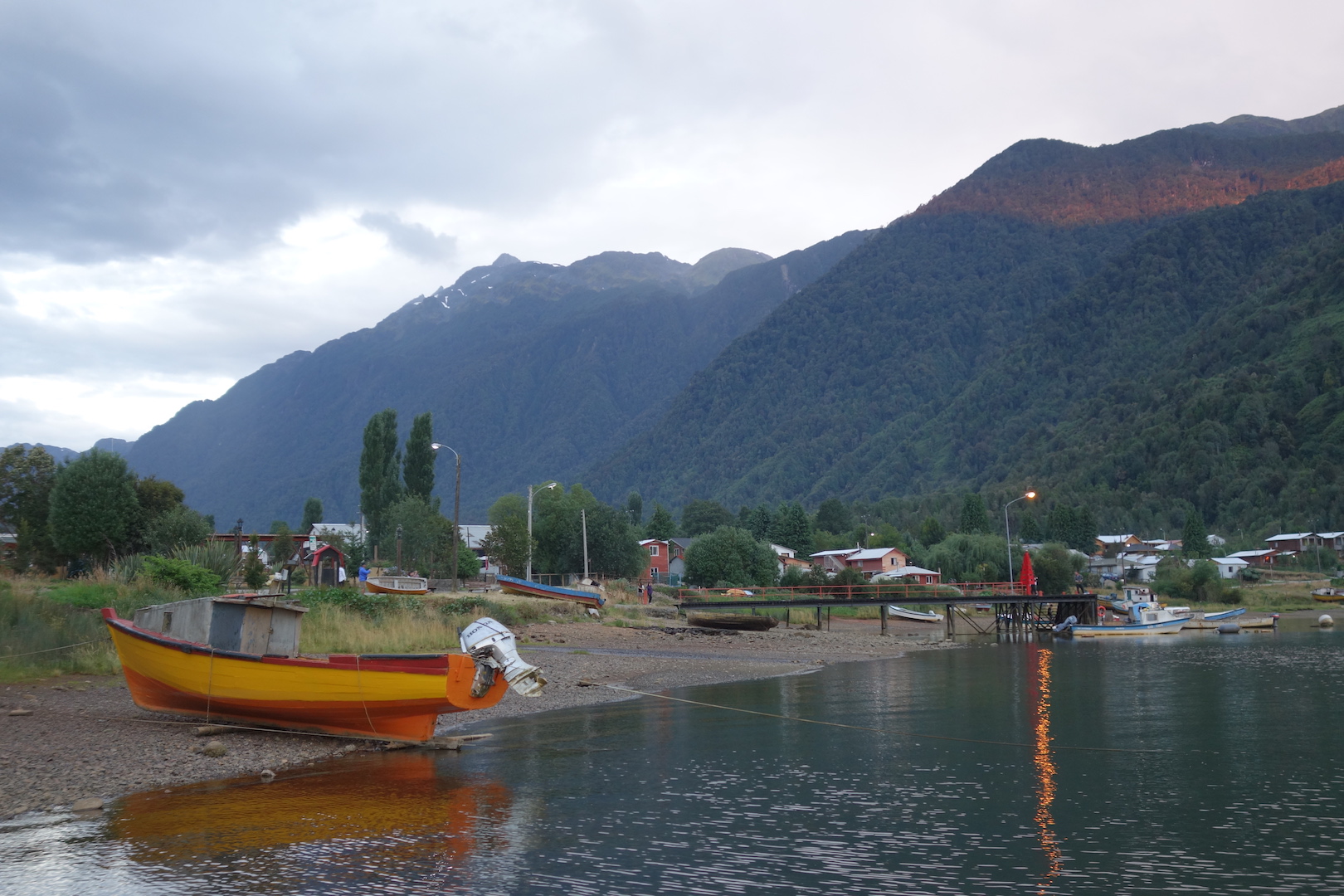 The road changed again. More tourists now. Many more cyclists on cheap squeaky mountain bikes and people driving overloaded 4x4's also expecting the route to be much tougher.
Farmhouses appeared occasionally offering hospitality and access to the lake sides for camping, rafting, kayaking or fishing.
This is definitely a popular tourist area. And while beautiful, when the road is eventually all asphalt, the people who have set up businesses here now, are going to be very wealthy.
Hopefully not to the detriment of the environment though?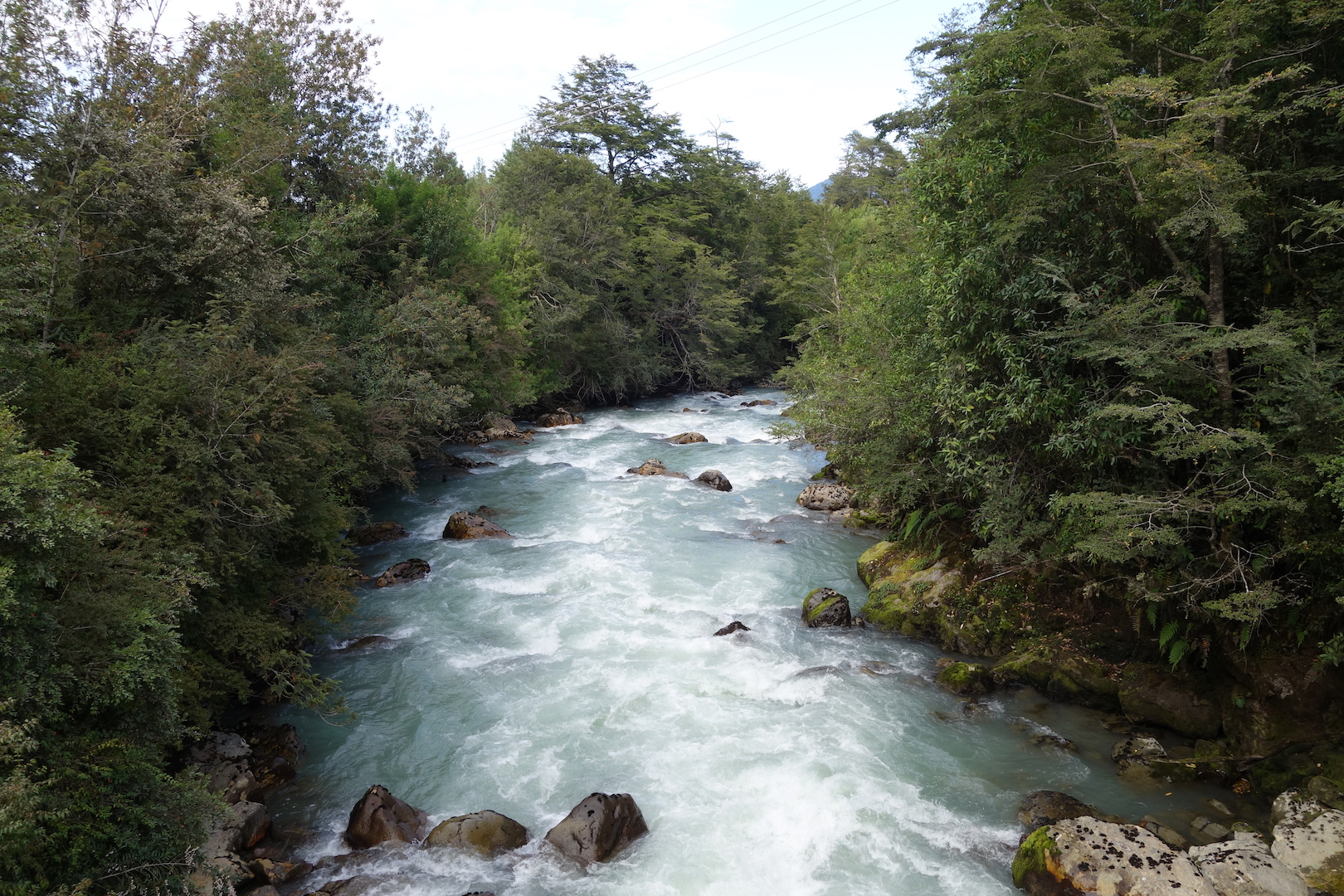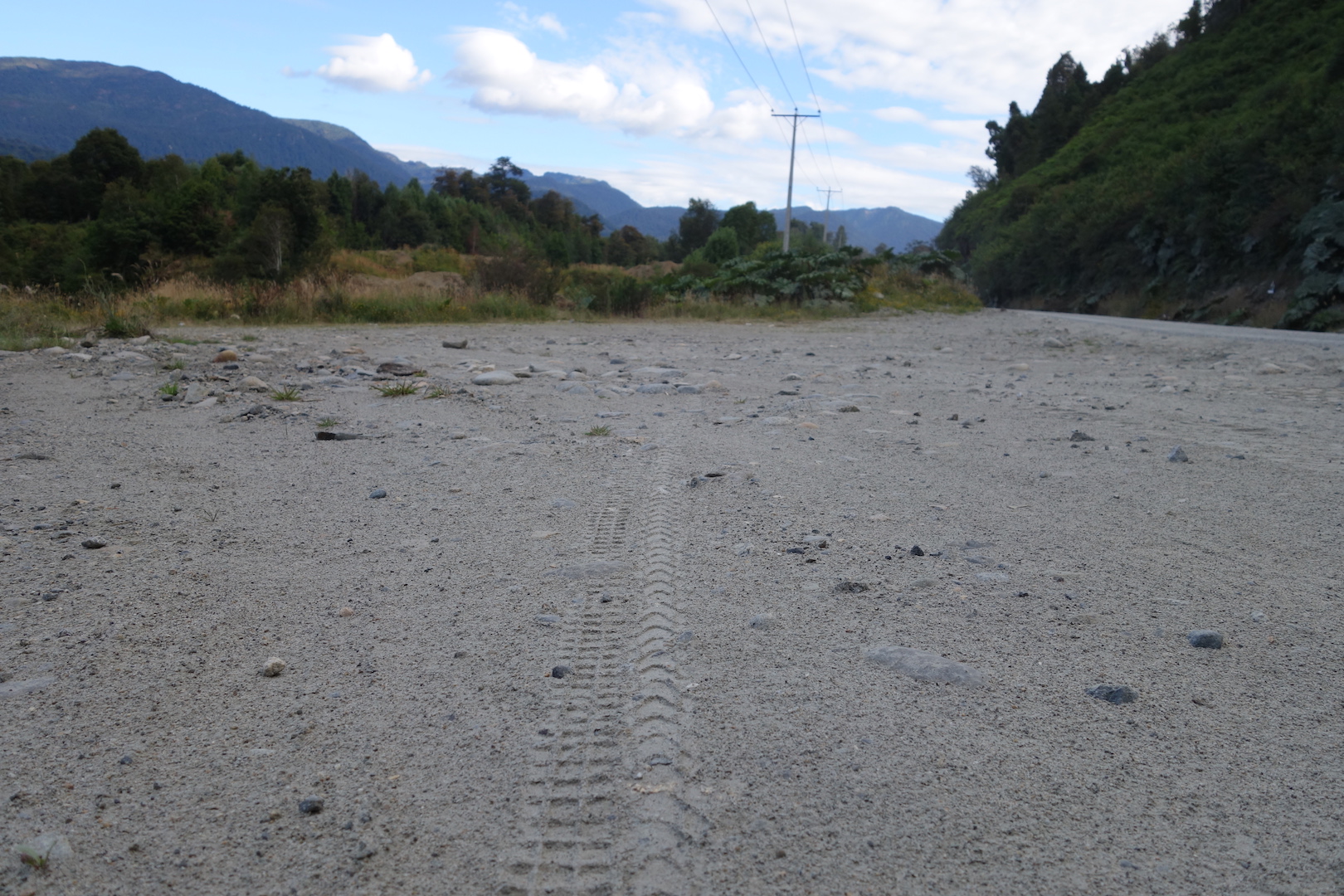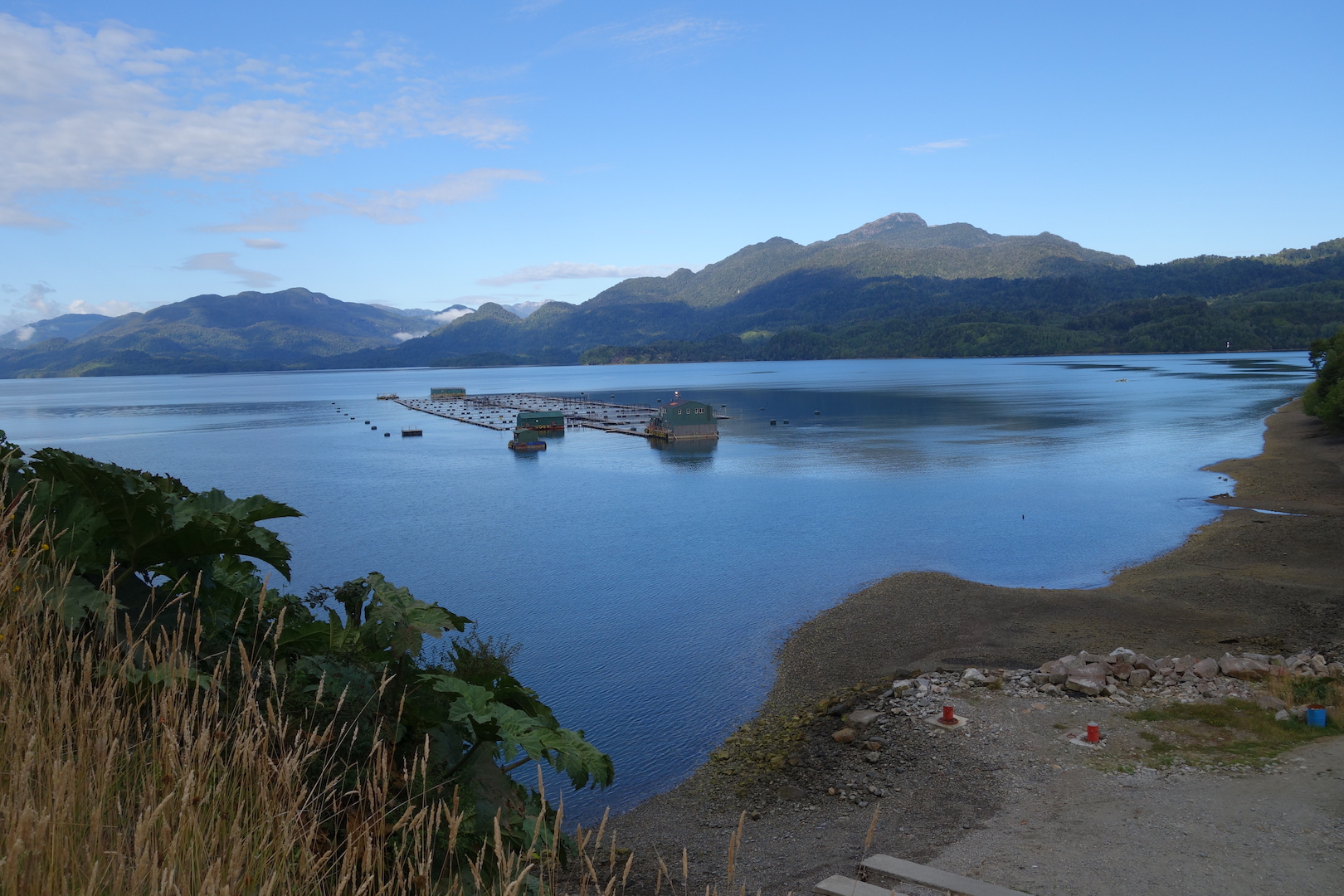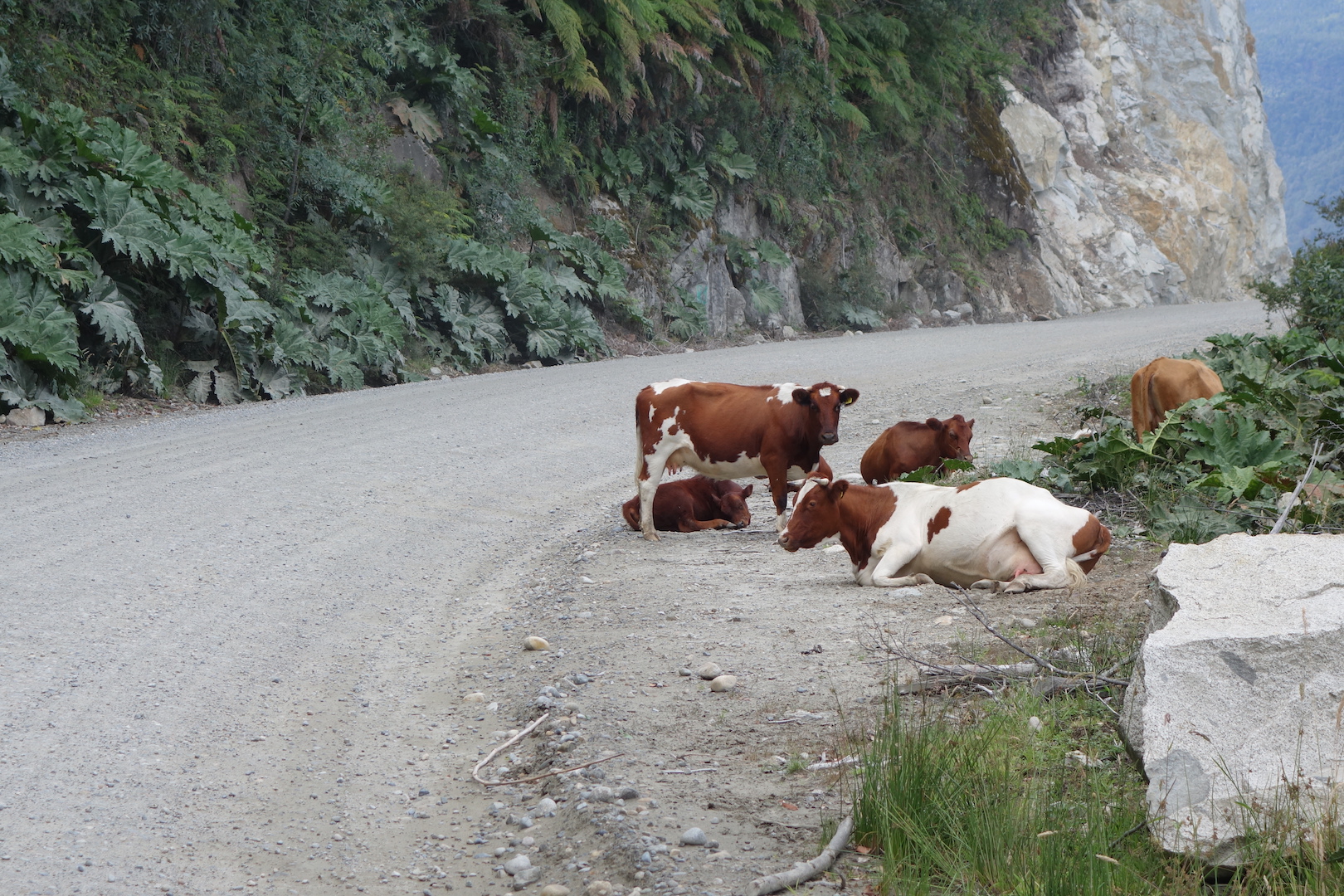 Villa Mañiguales was another town not not my little GPS map. I was directed by three people to the campsite that didn't exist. Same name, different locations.
"It's moved. It used to be down there. But now it is………...I think...."
No it isn't.
At attempt number four I gave up and paid for a hostel where the landlady tried to make me pay for absolutely everything including toilet paper and insisted I leave my panniers outside as they were "brown with dust."
"Actually the colour has faded. They used to be bright red" I pointed out.
She ran her hand over the bag to confirm there was hardly any dust on them. But she still wasn't happy…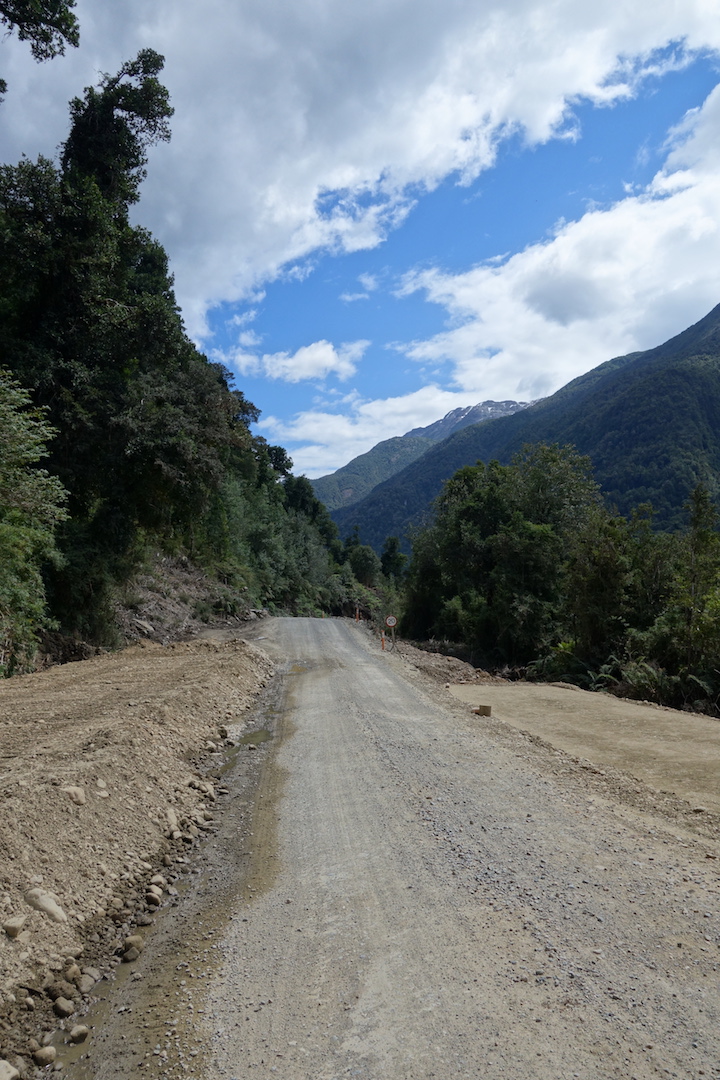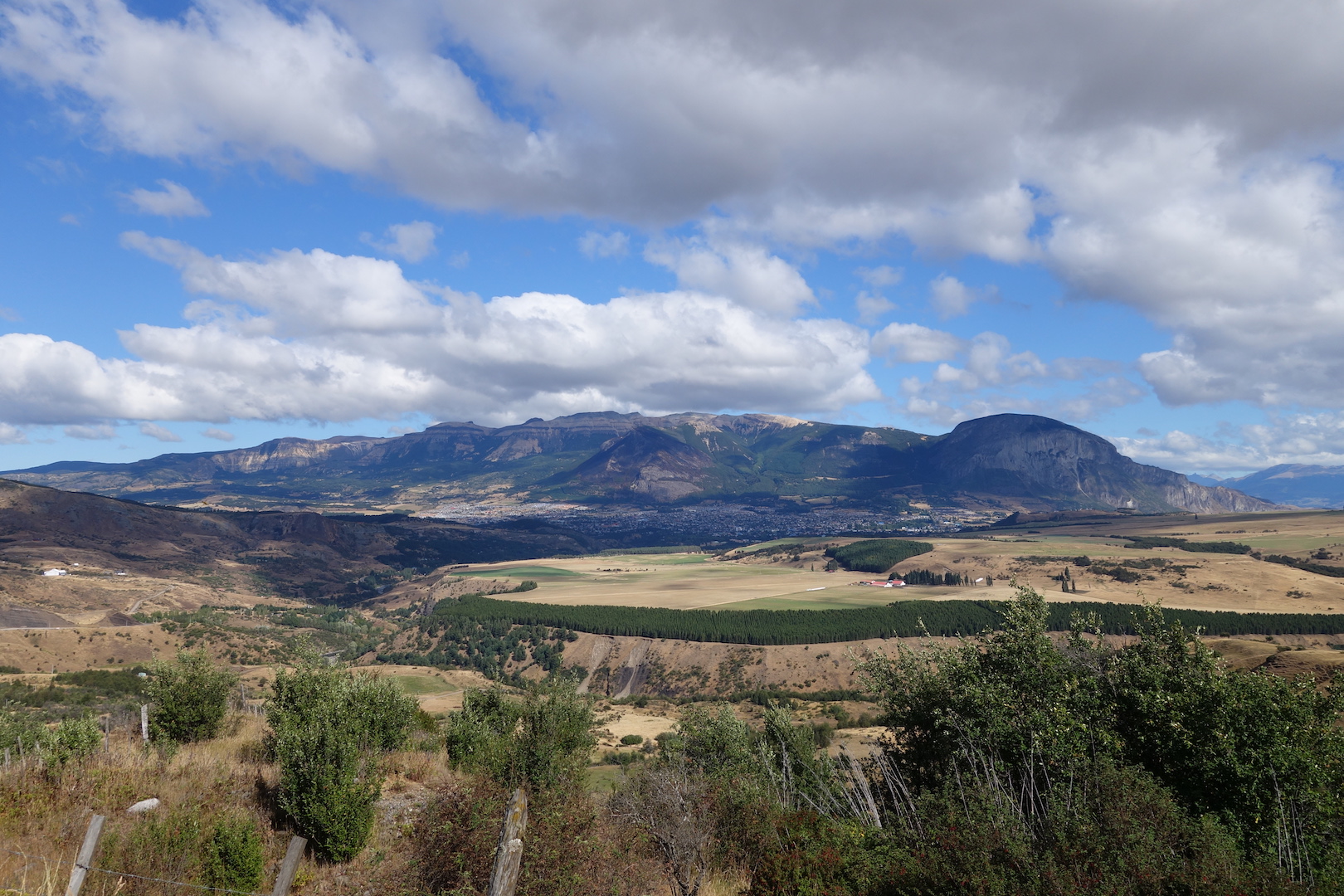 In Coyhaique, I had sent several requests for hospitality. But after checking in, I received a late reply meant spending one night in the campground.
Vanesa was a lawyer working with the regional police.
I thought she might have some interesting crime and punishment stories to tell, but as she worked mainly in administration there was not a huge deal to tell.
"The town is very nice. Touristy but fairly tranquil" She told me. And crime is low. So a generally safe and friendly part of the world it seems.
But is doesn't make for a great story, Even if it is a great place to relax.
As a thank you, I cooked a nice stuffed pepper and potato cake meal.
It was a nice finale to the surprisingly easy Carratera Austral. Even though I still had to reach Puerto Ibañez.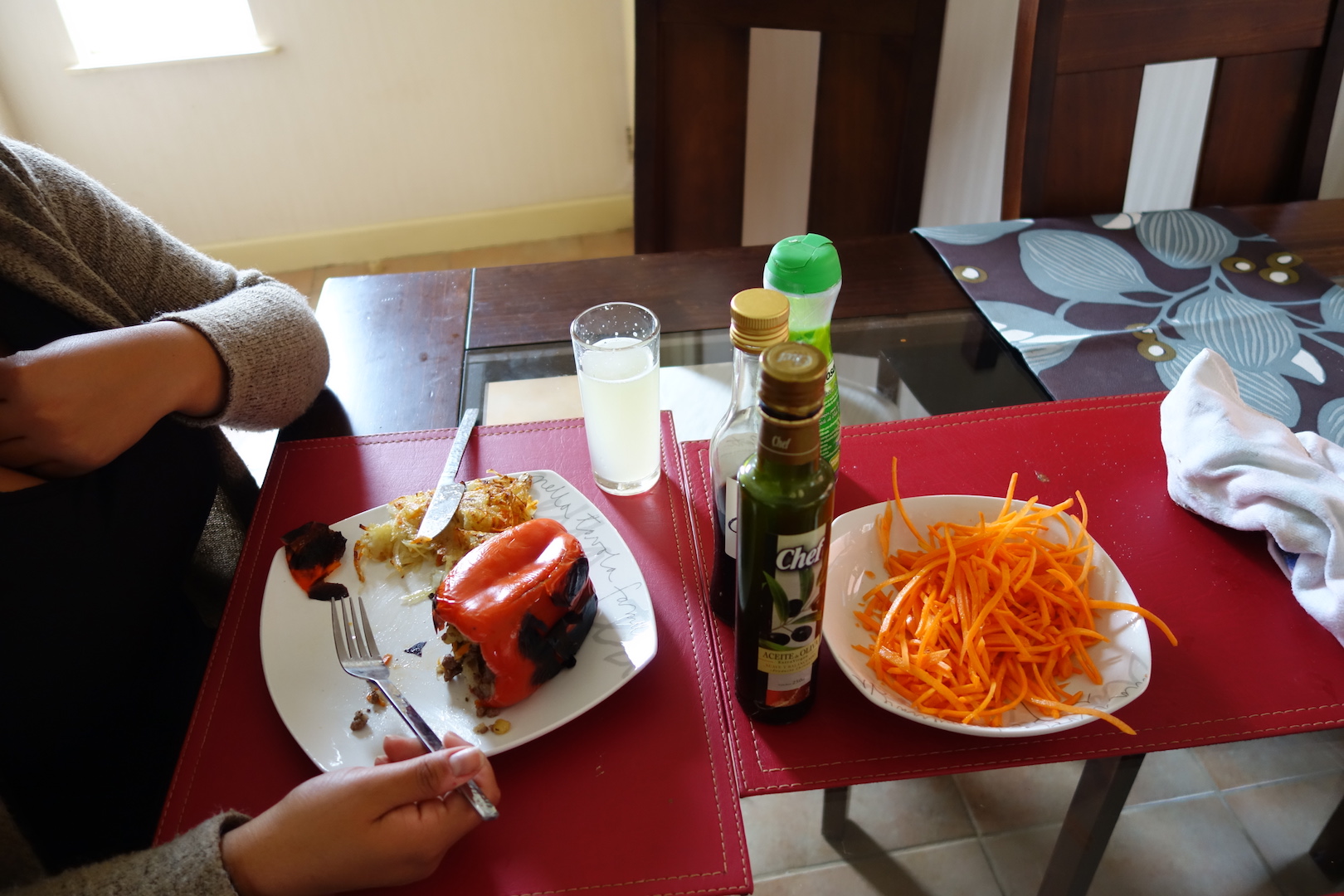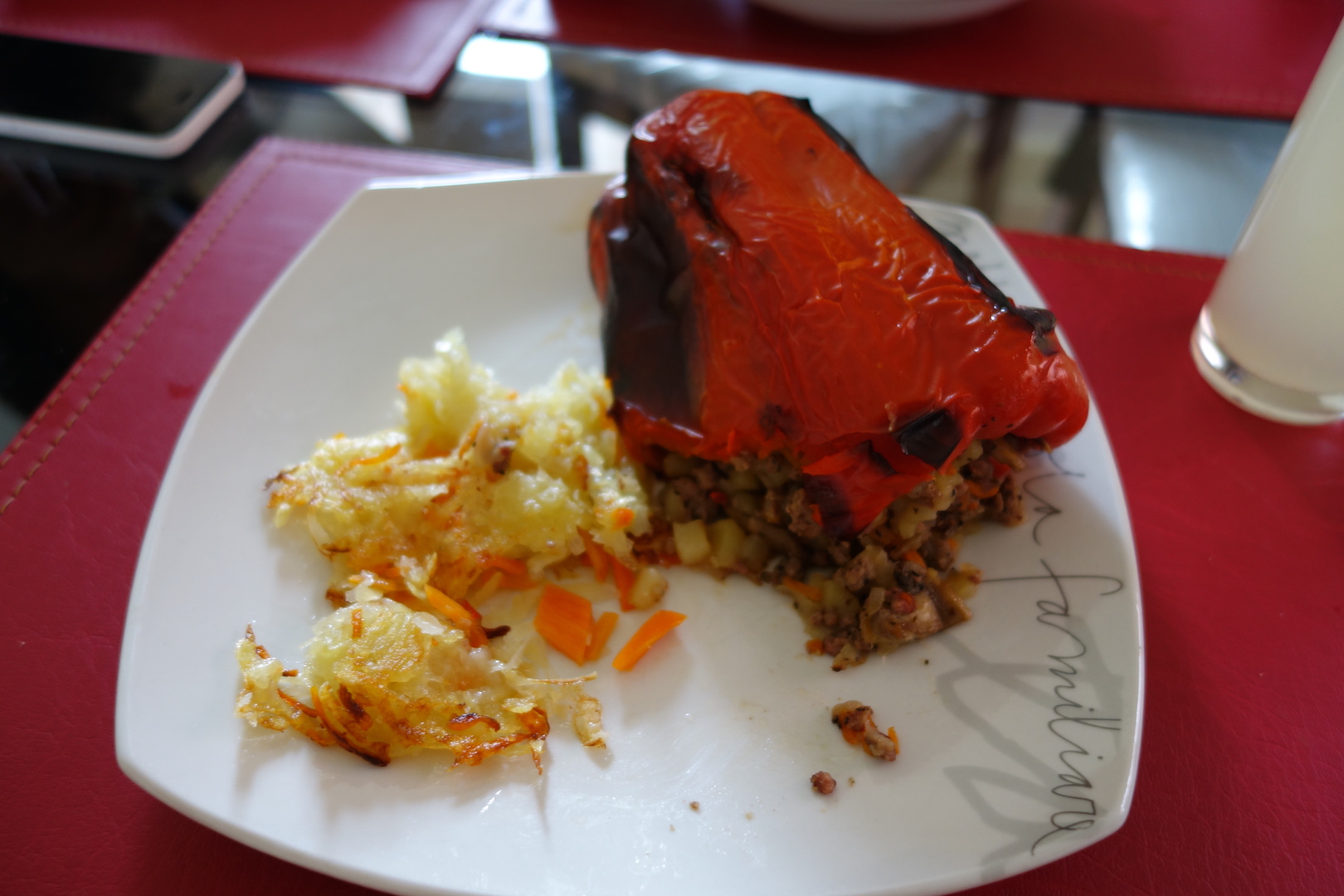 Though my experience was faster and not as tough as I had prepared myself for, I have to think of the cyclists who have travelled it in previous years and had the full dirt road adventure.
It is still possible to see what it would have been like before the asphalt as not many of the homes, farms and businesses and landscapes have yet caught up with the modernisation. But I know if I have the chance to travel that way again in a few years time it will be a completely different experience.
Puerto Ibañez is a ferry town.
It exists only to serve the twice daily ferry on the 2 hour crossing to the other side.
Except I arrived on a Saturday night and on Sunday they only run 1 service.
Had I checked properly I would not have checked out of my hostel at 8 am and pedalled the few blocks to the quay side, found the office and seen the big sign that says "Office opens Sundays at 1630"
How annoying!
Though this isn't the first time I have made a mistake reading timetables.
There was nothing to do in this windy little town on a Sunday. So I sat in the shade of the closed tourist office and later pedalled round the town looking for a free WiFI connection so I would have something to do at least.
A shop opened at 11 am so I managed to get a snack for breakfast and I saw a young woman walking into a restaurant later.
" We don't open till the afternoon" she shouted through the glass I had tapped on realising the door was still locked.
I went back to the tourist office and tried to shelter from the wind.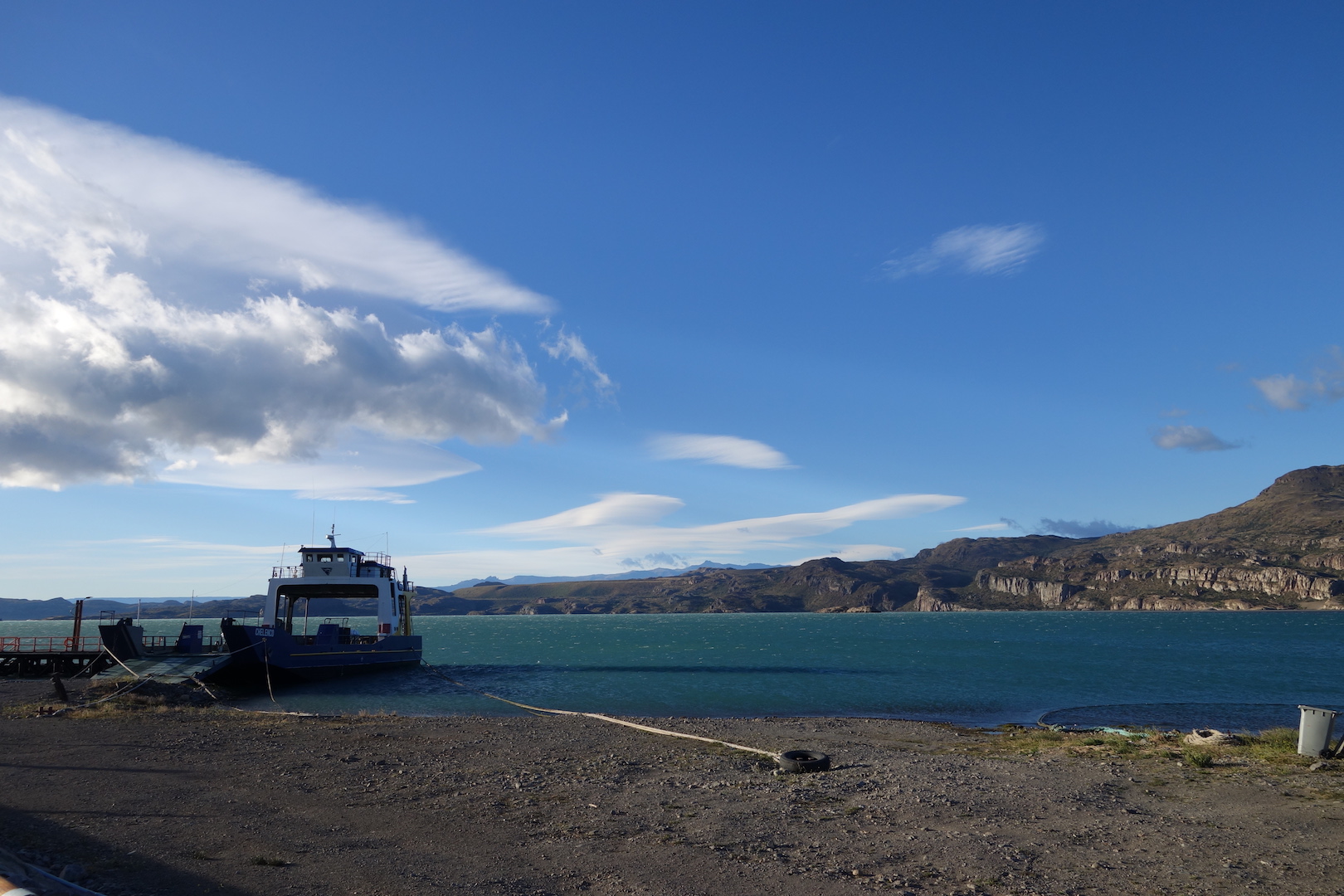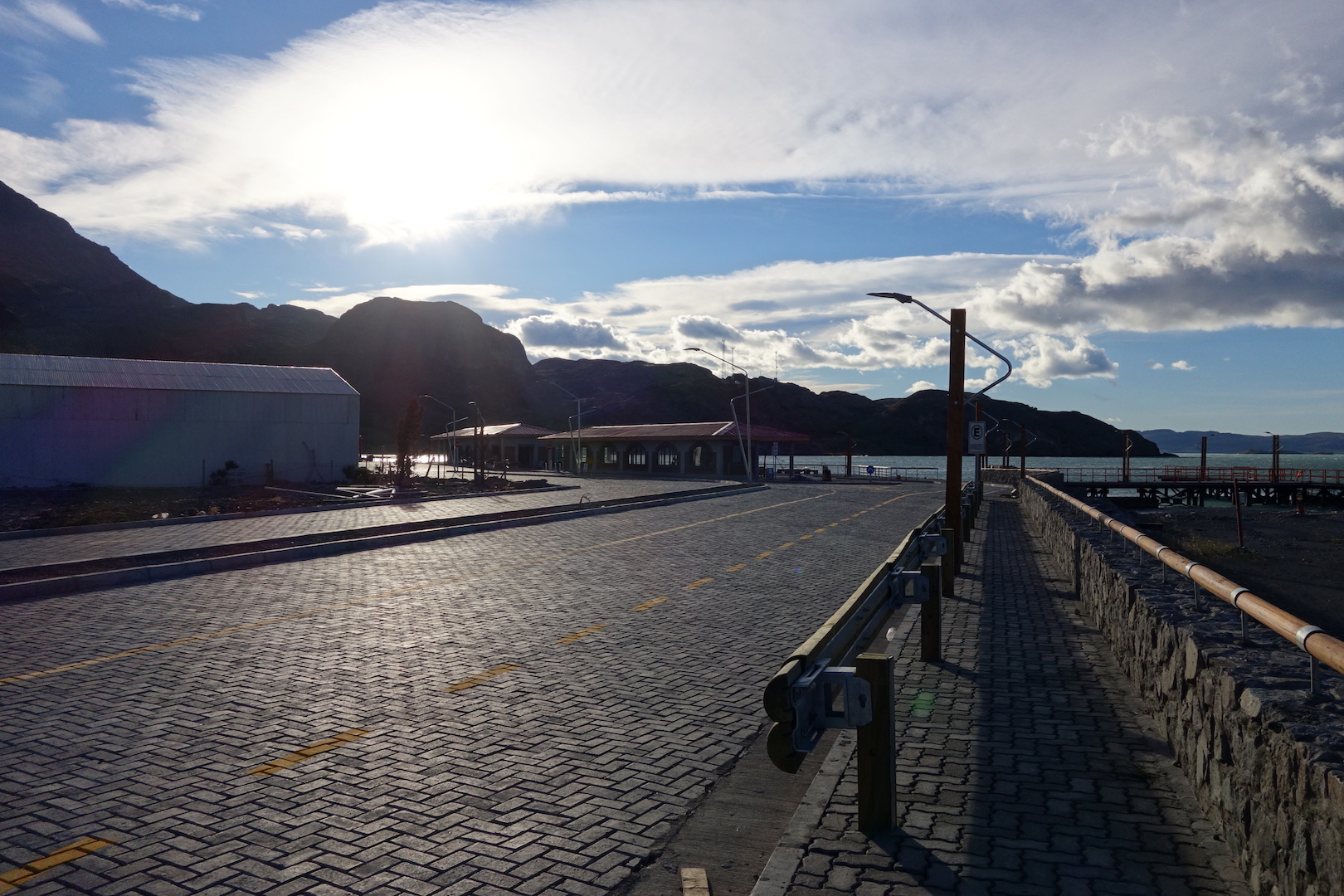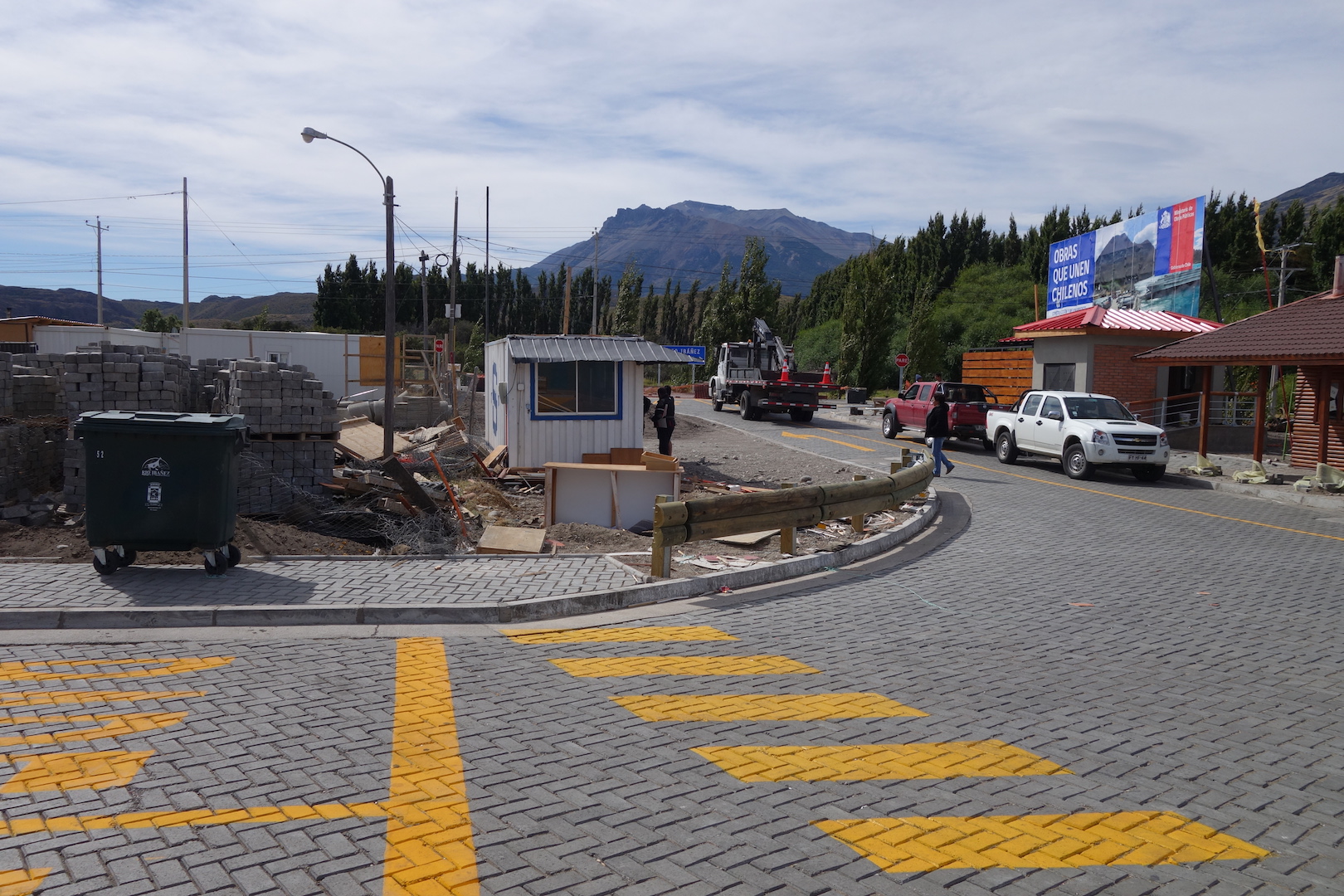 The ferry was in the evening. A whole days sitting bored watching tourists and trying to avoid the wind which didn't let up once.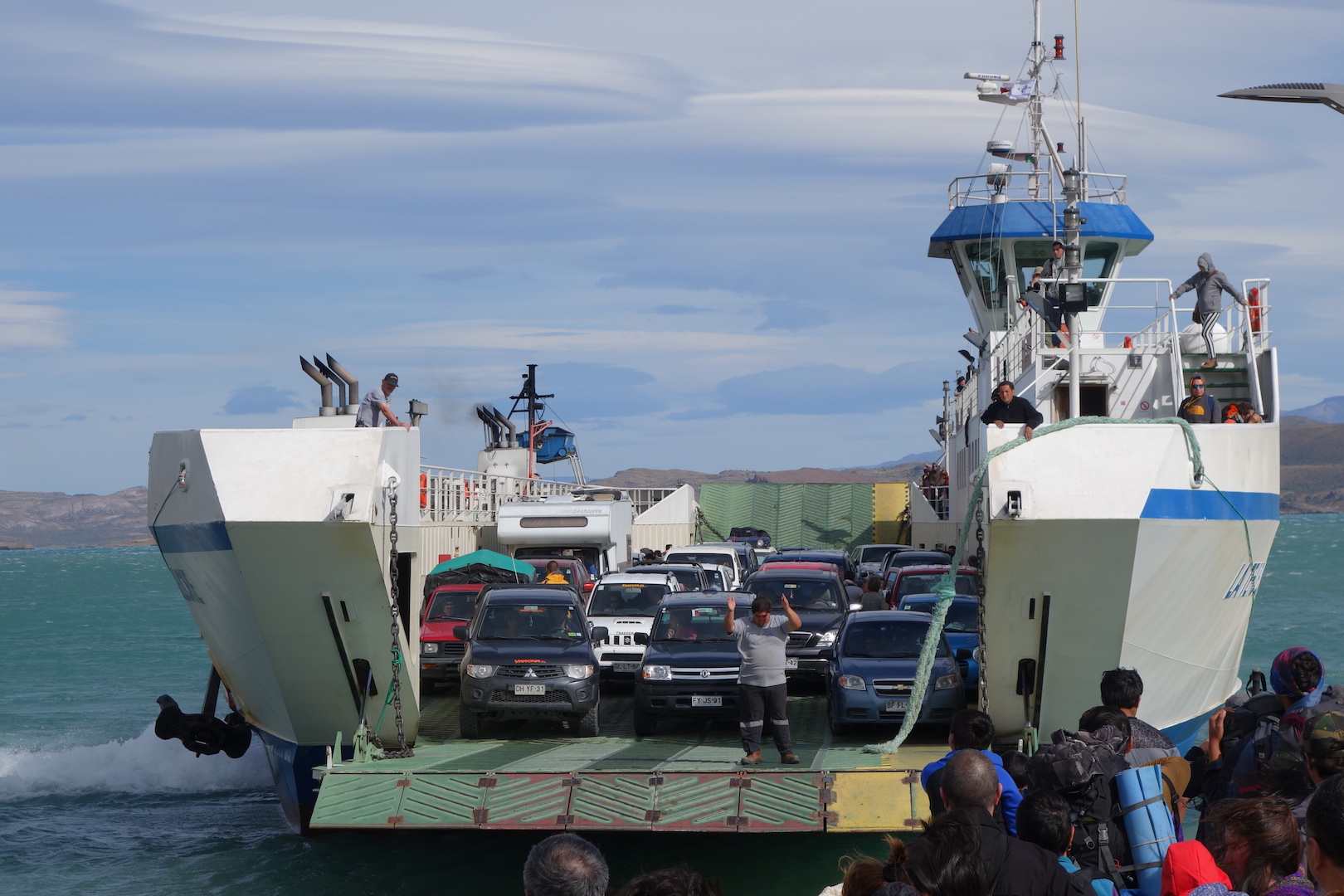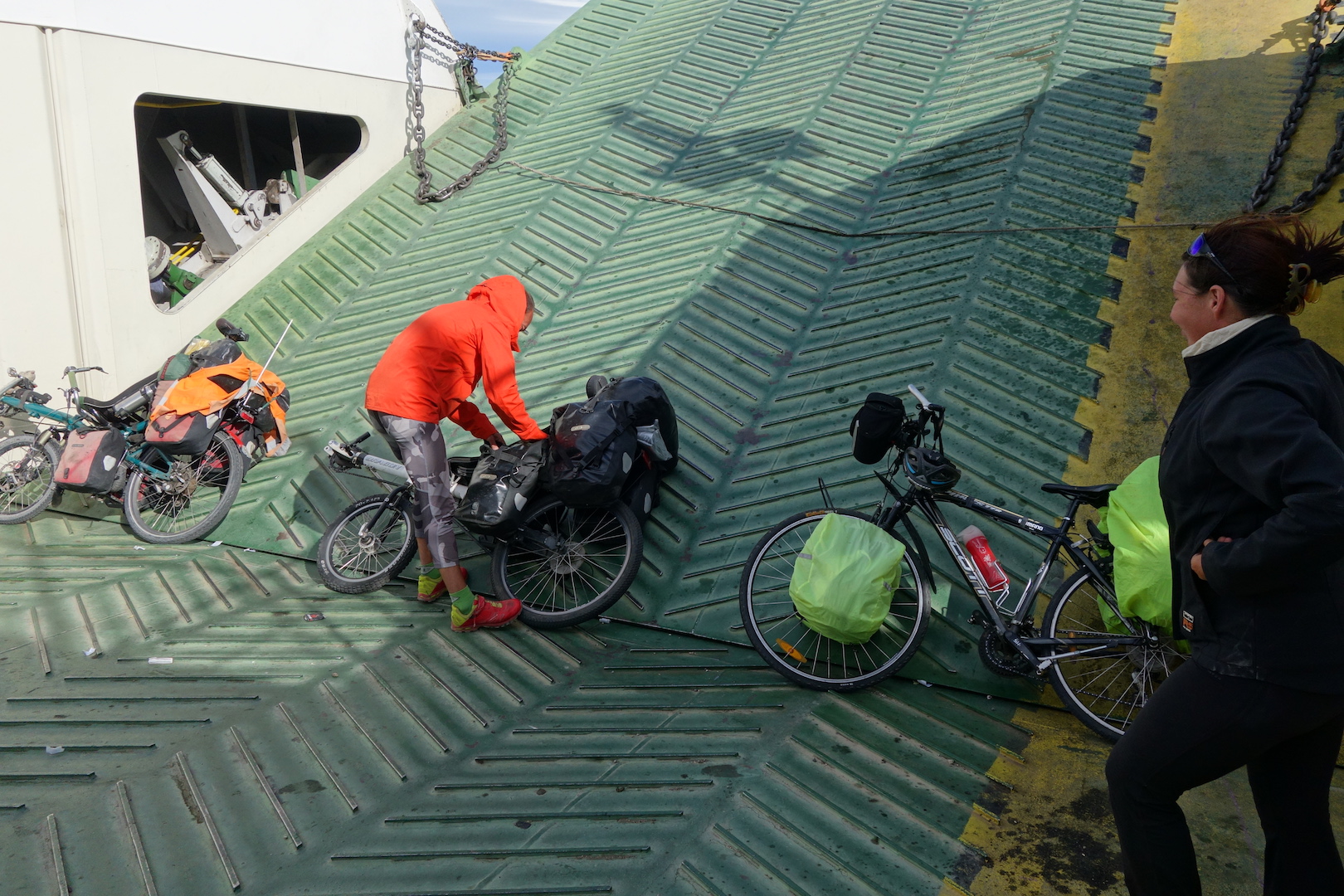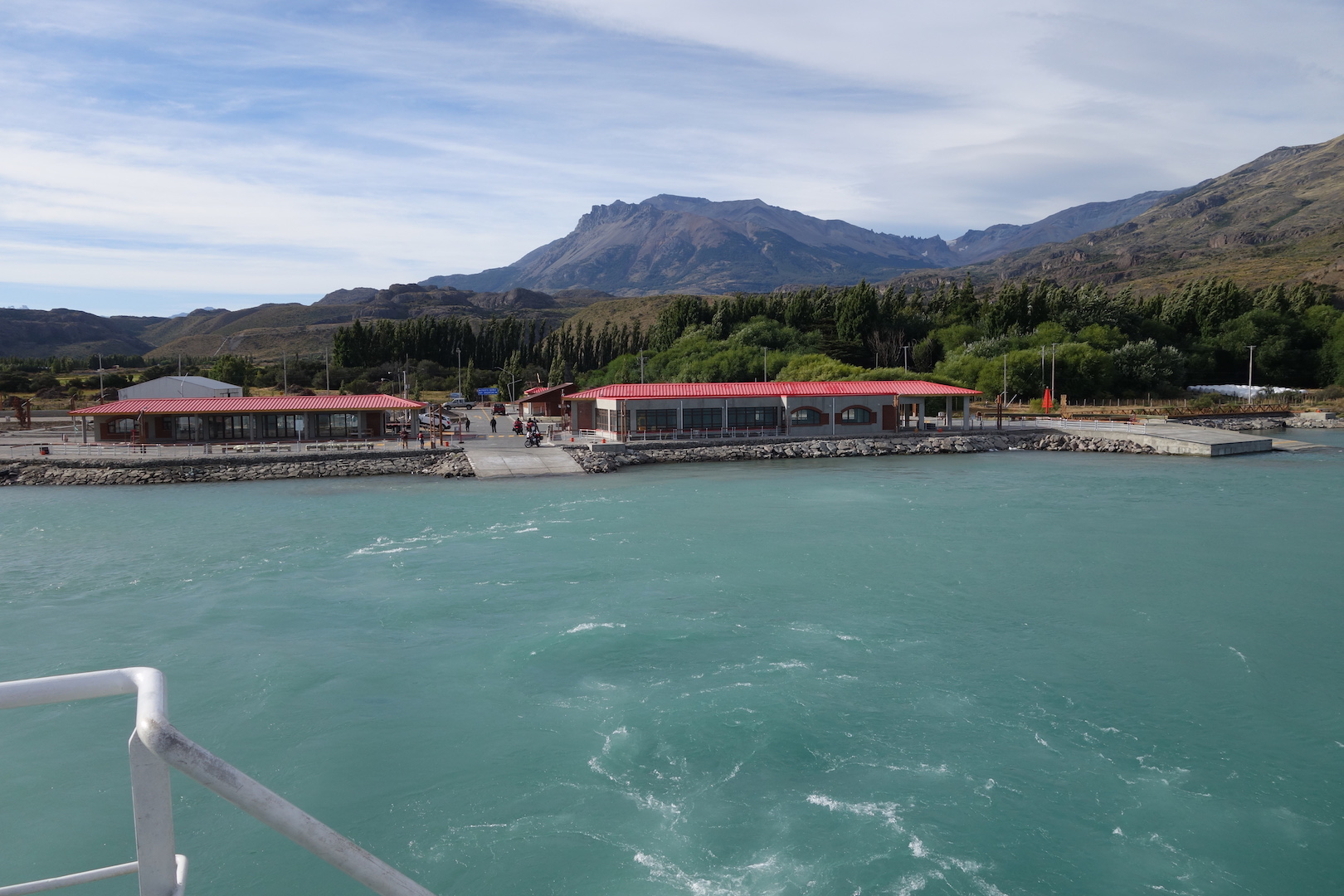 Eventually the Ferry arrived, unloaded one cargo of passengers and we began to board for the 2 hour crossing.
A group of Motorcyclists were almost first in the queue to buy their tickets but were asked to wait till last for the bigger vehicles to board.
And though this group of five were standing at the dockside, two trucks appeared at the last moment and were ushered on to the ferry.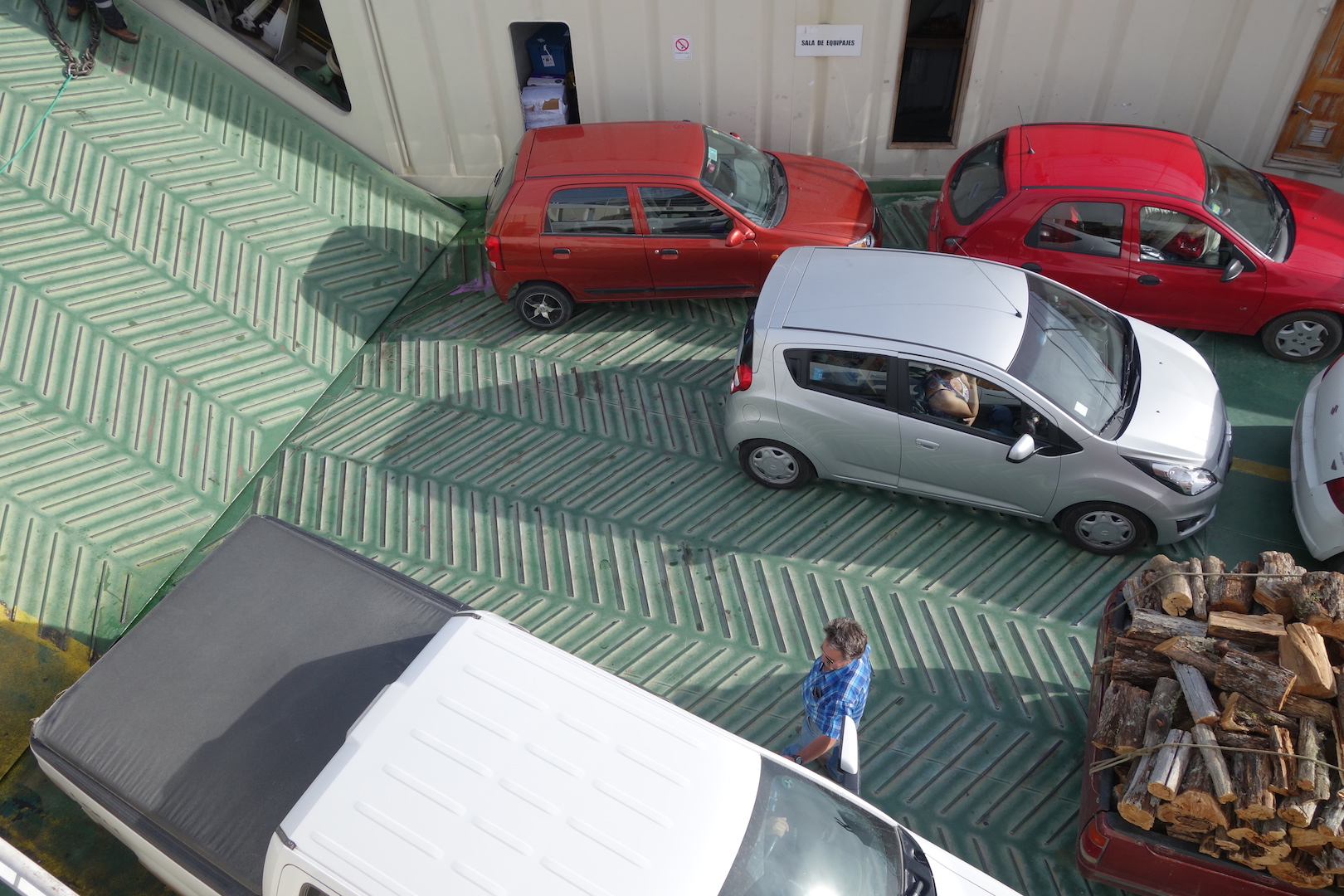 Now full up, the ferry began to close its doors much to the anger of the motorcyclists.
Red faces, pointing and grabbing of shirts, and no doubt an exchange of a few choice words was lost on me as I had the wind in my ears constantly. But the crew of the ferry were not letting them on for some reason. There was easily space on the side for the bikes, but the crew closed the doors and we departed.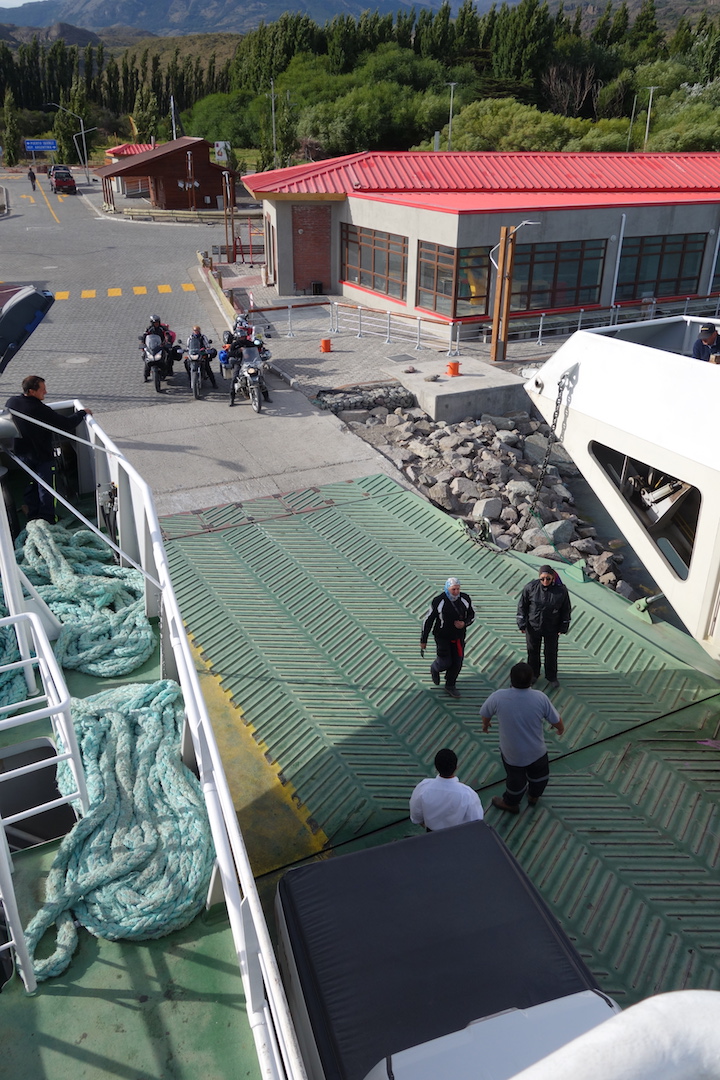 The exposed, flat, water surface let the wind move over it with increased ferocity.
As we passed by little bays and coves the wind would charge into the with such force it would whip up the water and make it look like it was boiling. Clouds of 'steam' drifted on the winds in all directions.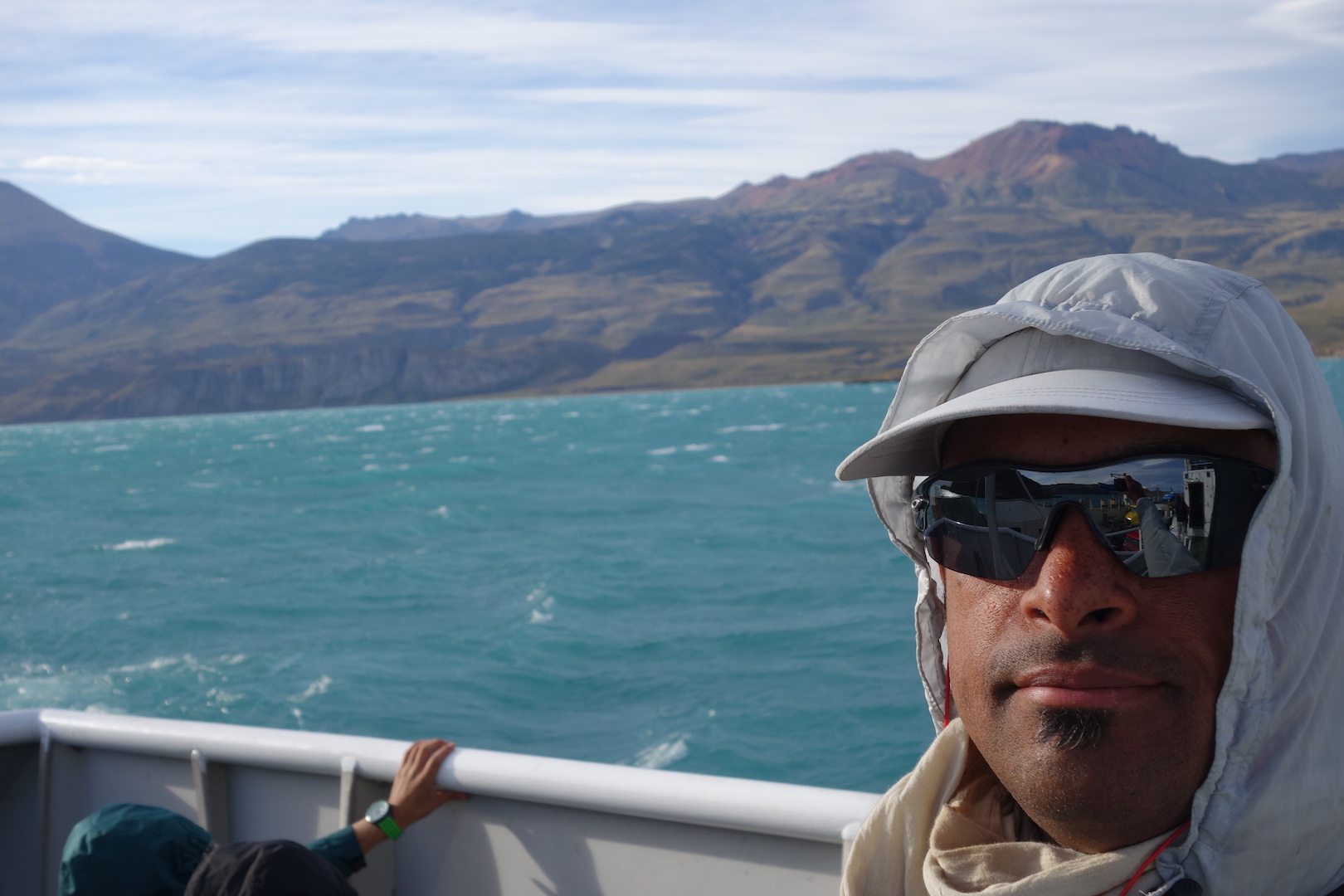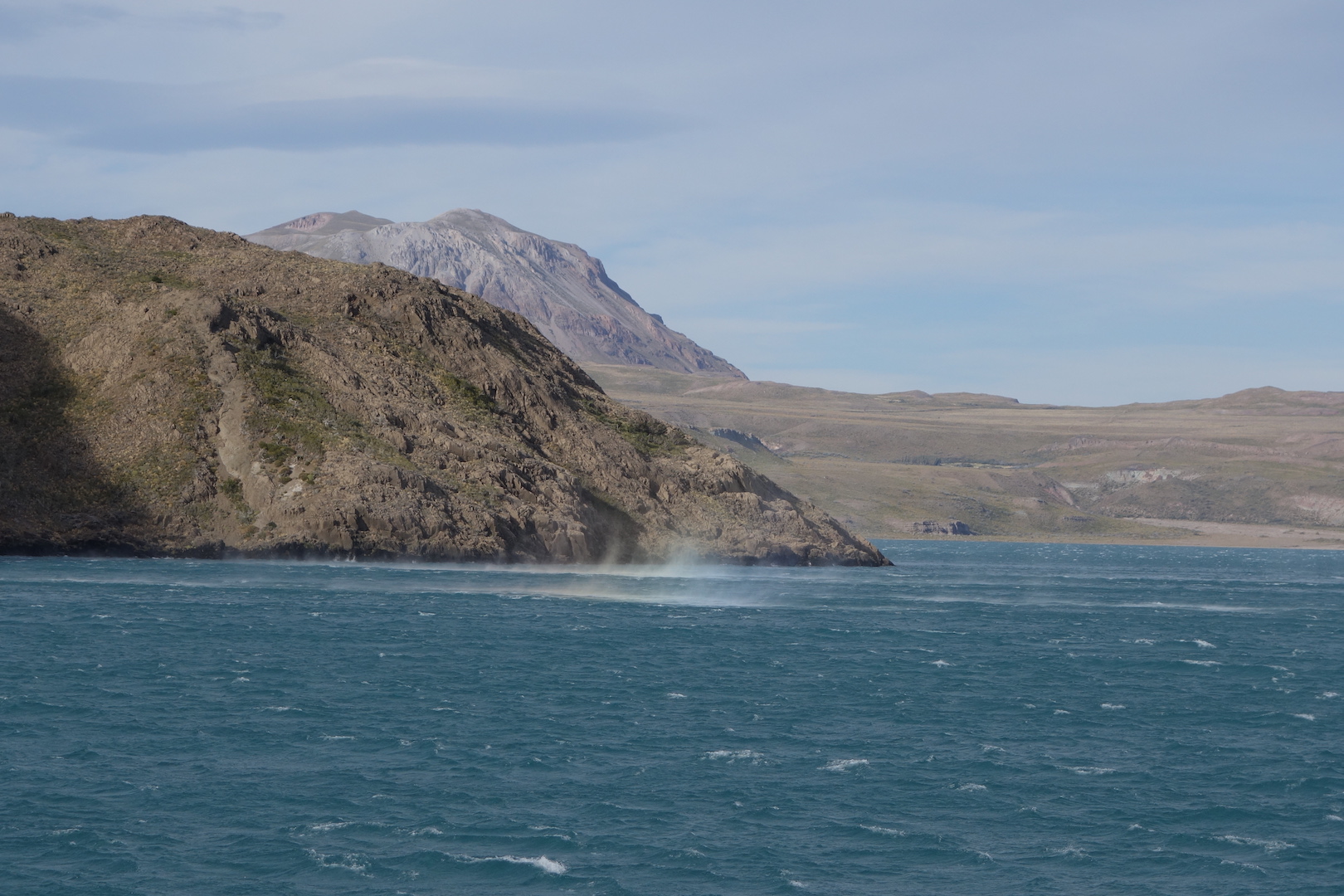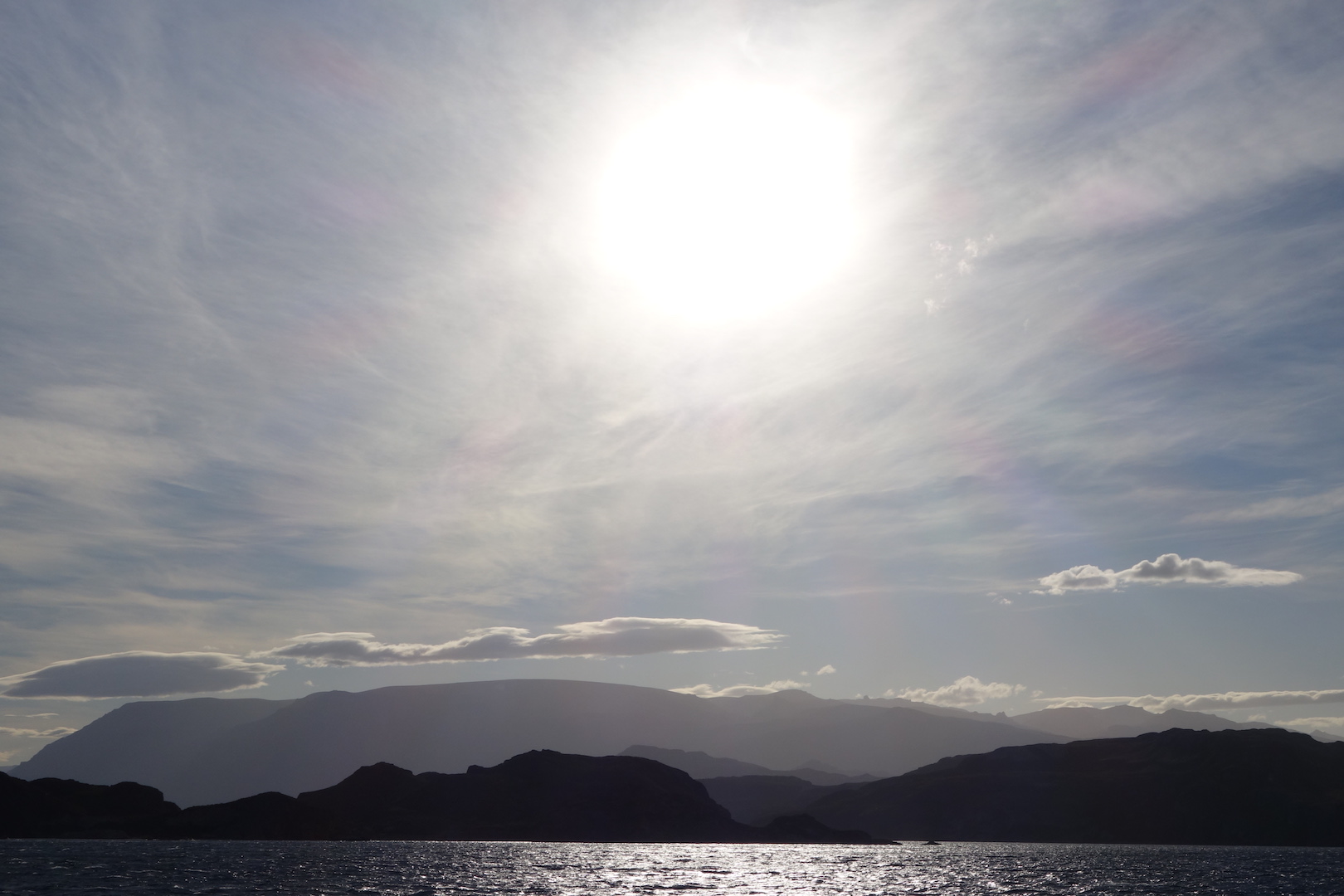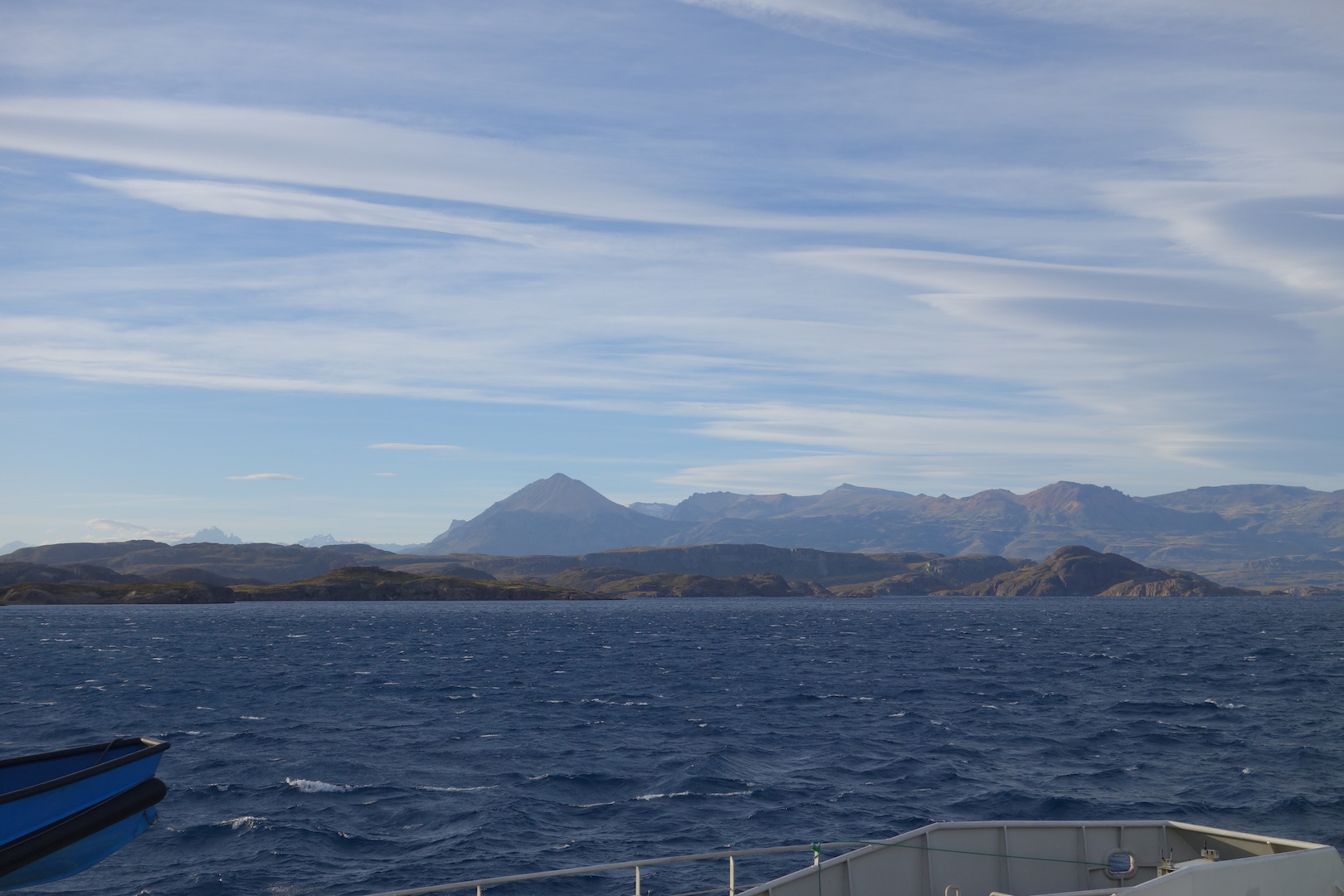 The crossing was quicker due to the tailwind and the Captain made a smooth landing at Chile Chico.
This little town was quite pretty and affluent and I was almost tempted to stay a night, but as it was only 14 kilometres from the Argentina border and I had arranged a host in Los Antiguos on the other side I made my way through customs and arrived in the town shortly after dark.
I was looking forward to getting out of the wind, having some food and beginning the next morning in a new part of Argentina.
But of course, it's never that simple....