0026: 2000 km's: A Prairie odyssey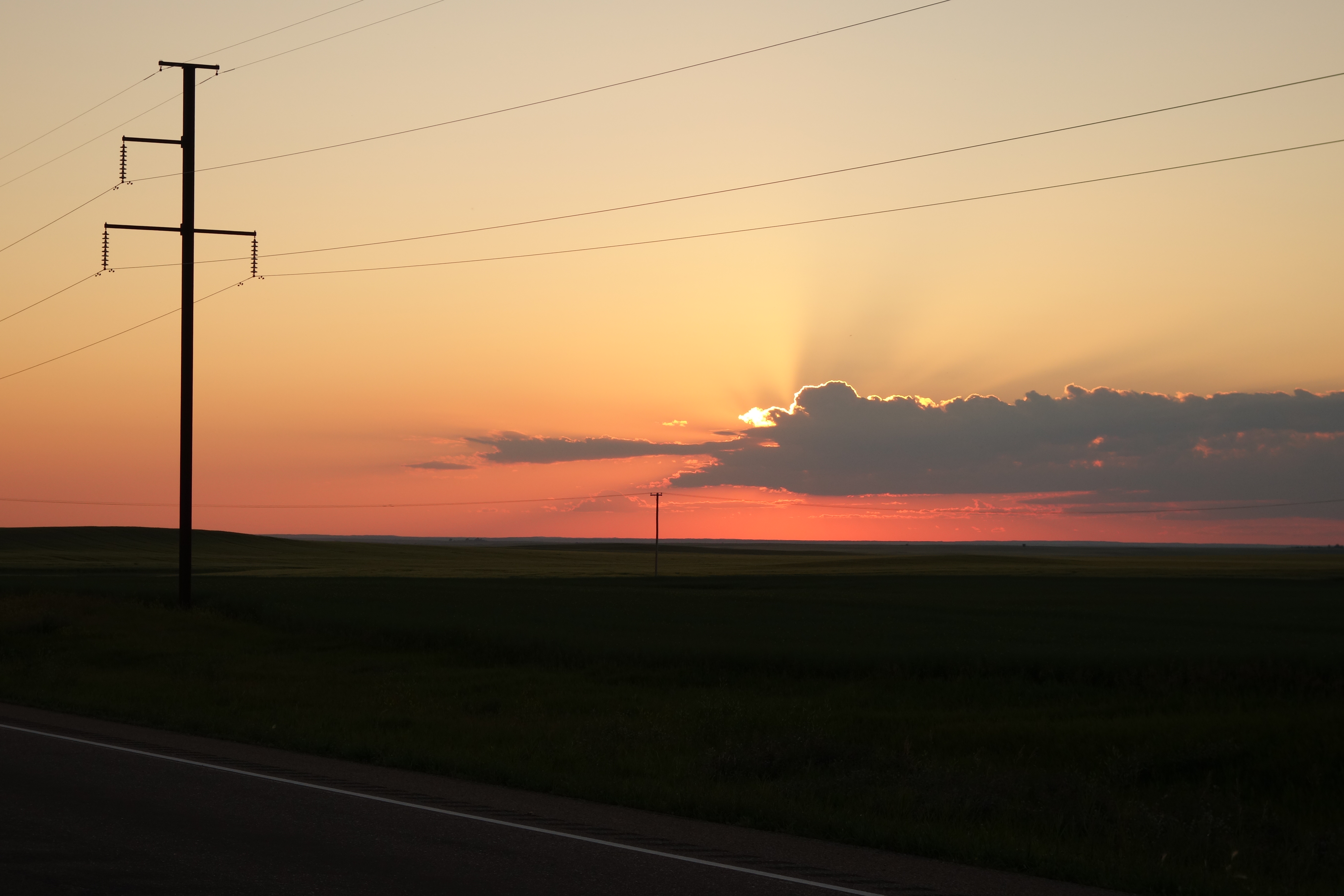 Part 1:
"You are going across the prairies?! Why? All you will ever see is fields of wheat!"
Well the RV driver in the car park was right I did see wheat.
Lots and lots of it.
But I travel by bike. I see things from a different perspective.
I also saw Deer disappearing over fields as they saw me coming.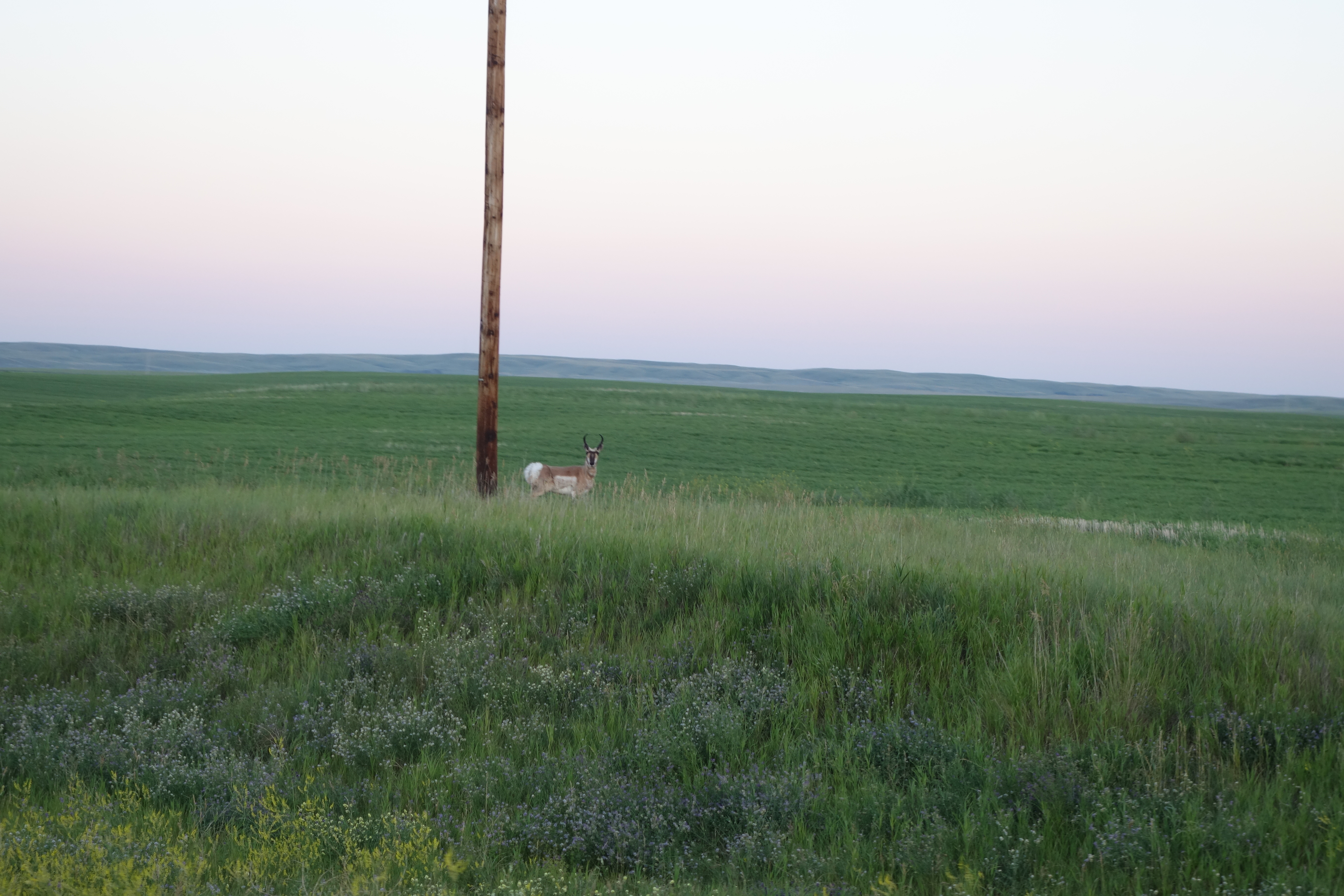 Little yellow flowers, little red flowers pale blue flowers.
I saw fields of Oilseed rape (Canola) turning slowly from the bright yellow to green to yellow.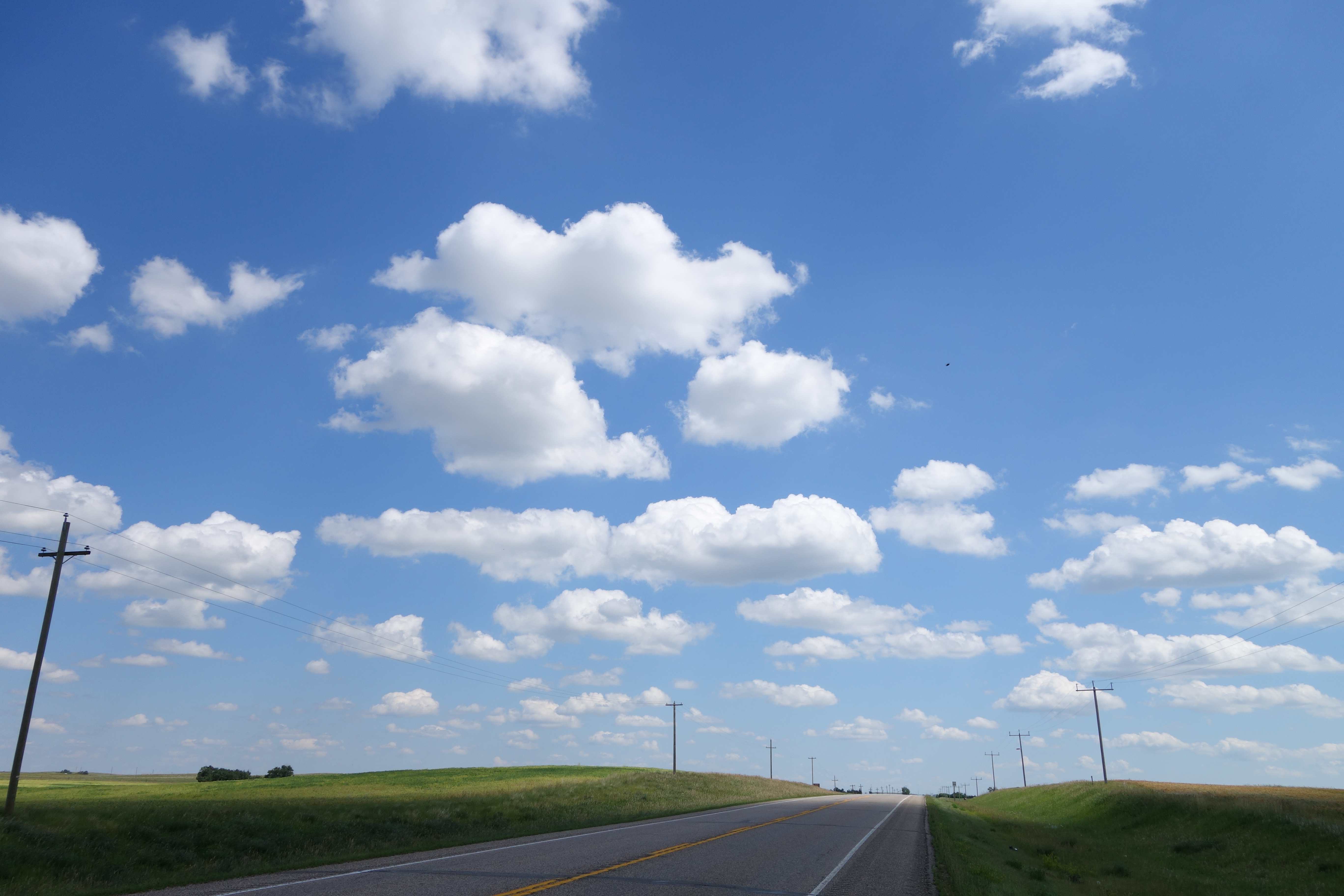 I saw little fluffy clouds on in the horizon turn into thunderheads and bright sparks of lightning light up the sky and hit the ground.
I saw butterflies dancing a looping dance as the breeze blew them across the road.


Coyotes staring at me from behind a hedge.
A moose diappearing into long grass on the edge of a pond.
Eagles on telegraph poles taking off with a shrill screaming cry.
I saw broken vodka bottles, Redbull cans, Coke cans, Beer cans.
I saw more wheat, Barley, Oats and the wind bending their stems as it blew across like waves on the ocean.
I saw the remains of a car smash. A bit of headlight reflector, piping, crystals of glass, red and clear. Little flecks of chrome and paint glinting in the sun.
A Duck silhouetted black against the eggshell blue sky as it flew across to a nearby pond.
I saw the road covered in grasshoppers and the sky full of dragonflies.
I saw dead foxes, dead deer, dead skunks, dead squirrels, dead birds. A lonely flipflop, abandoned jeans and padded bicycle seat.
I saw a diamond in a campsite in Humboldt and Blueberries growing wild in Saskatoon and praire dogs tapping their tails and squeaking as I cycled past. Sunflowers facing the sun and tiny pink wild roses growing between the grasses.
I saw big Bison and bigger trucks.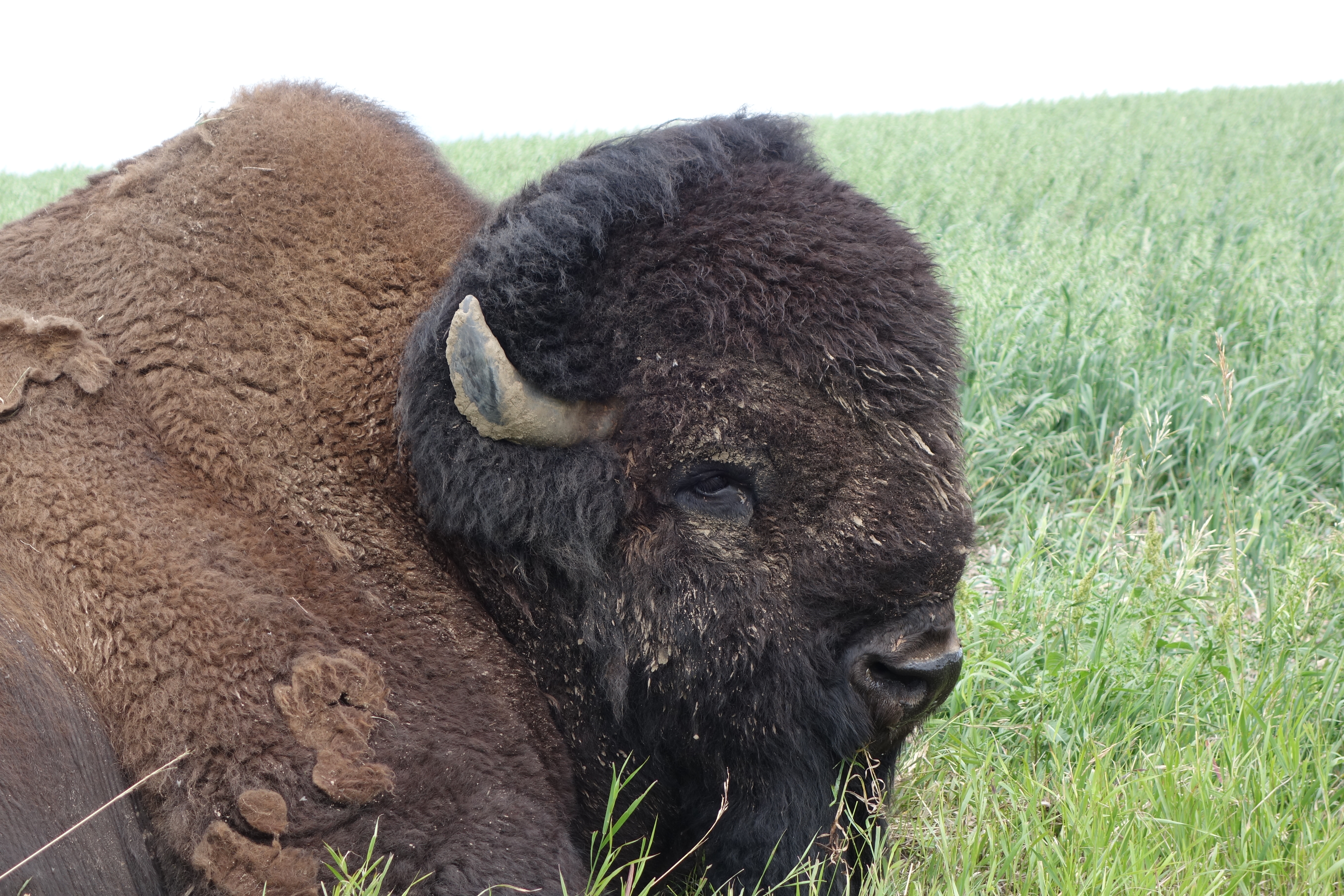 Llamas and fields of peas. I saw clear orange sunsets and misty blue dawns. Black skies filled with stars.
And yes, I saw lots and lots of wheat.
but the other things I saw made the journey so much more rewarding.
Although slower on a bicycle I saw a lot. And my journey is not yet over.
---
Leaving Calgary, I took a detour to Drumheller, the Alberta Badlands and the internationally renouned Royal Tyrell Museum.
And for quite a resonable entry fee spent several fascinating hours looking round.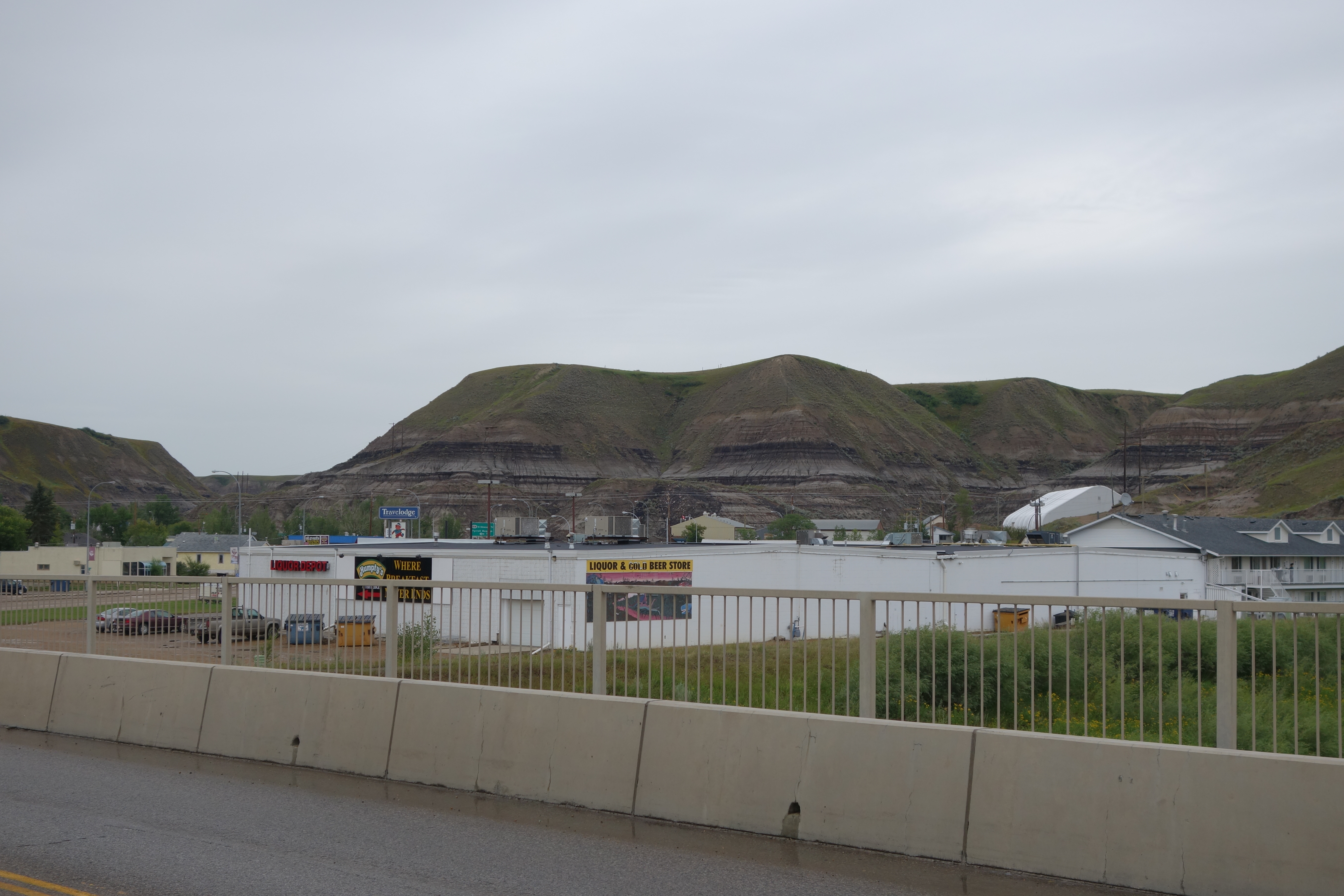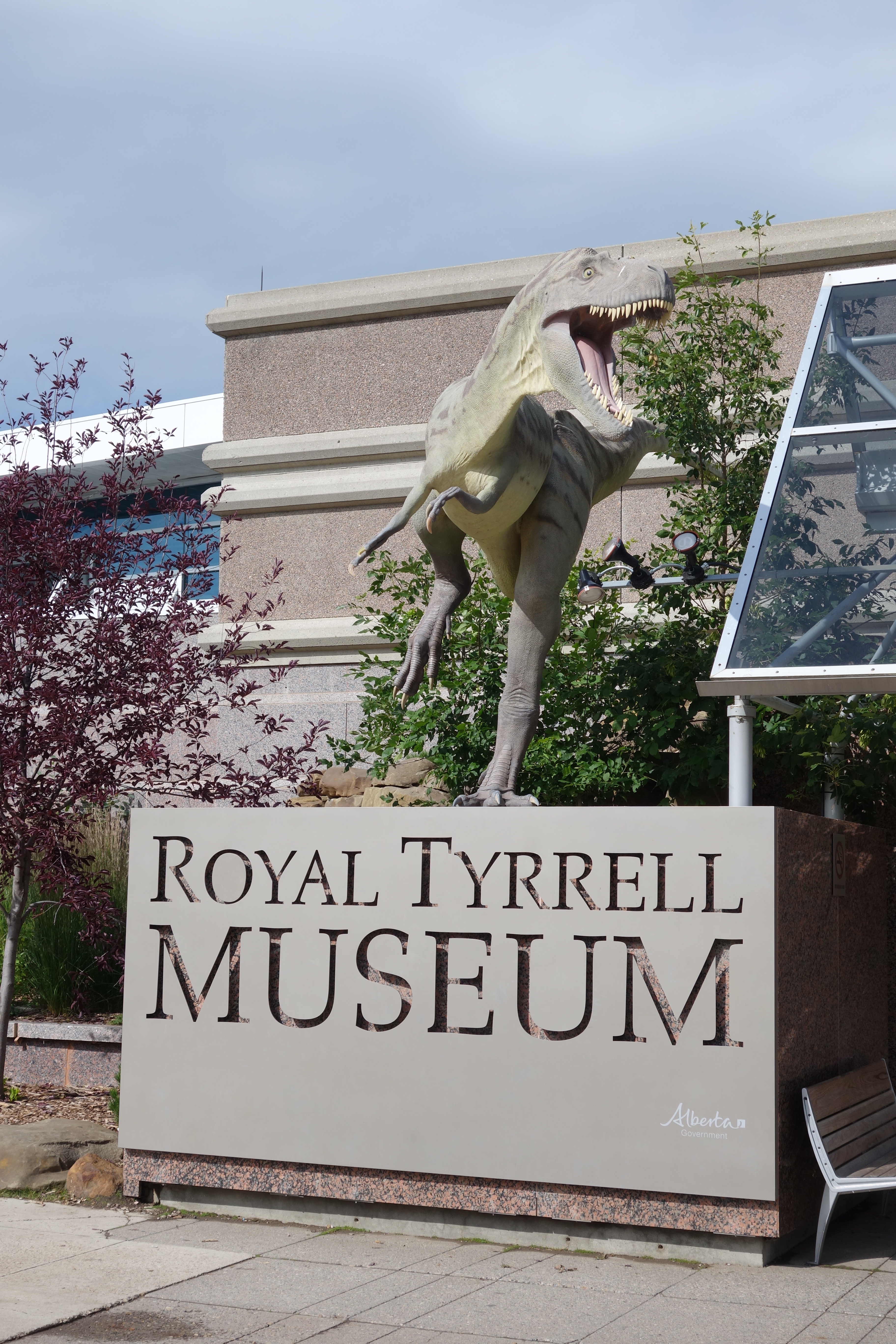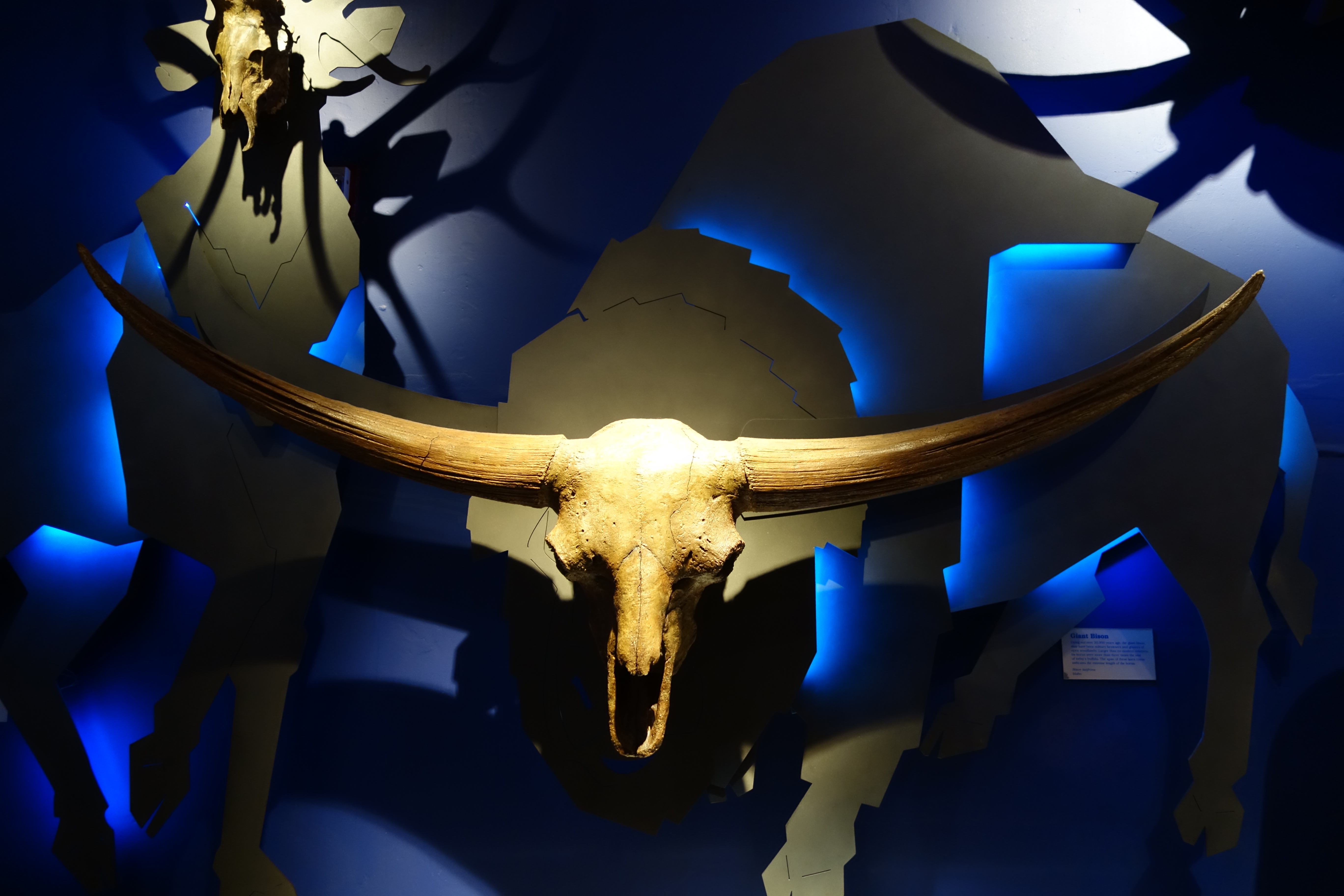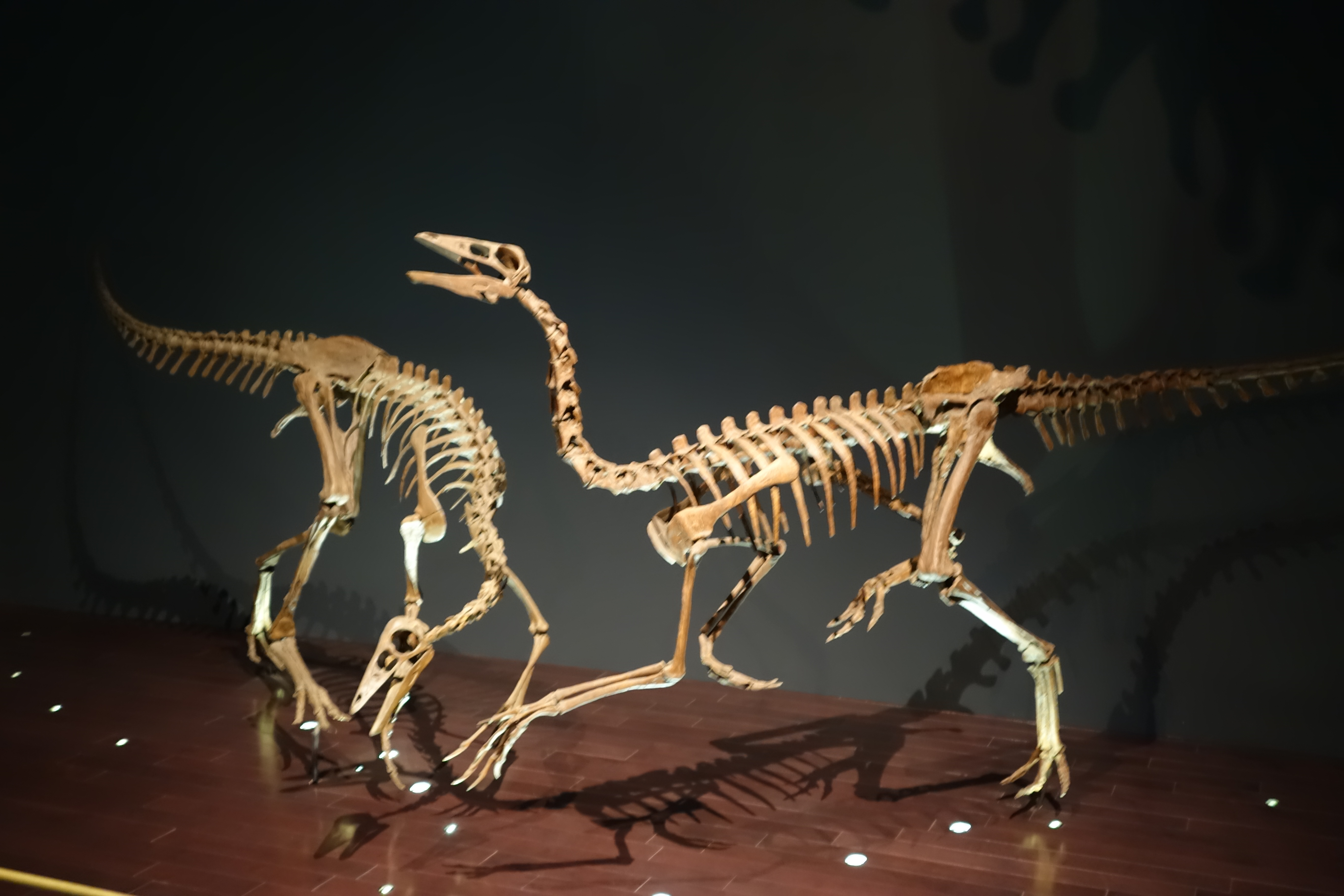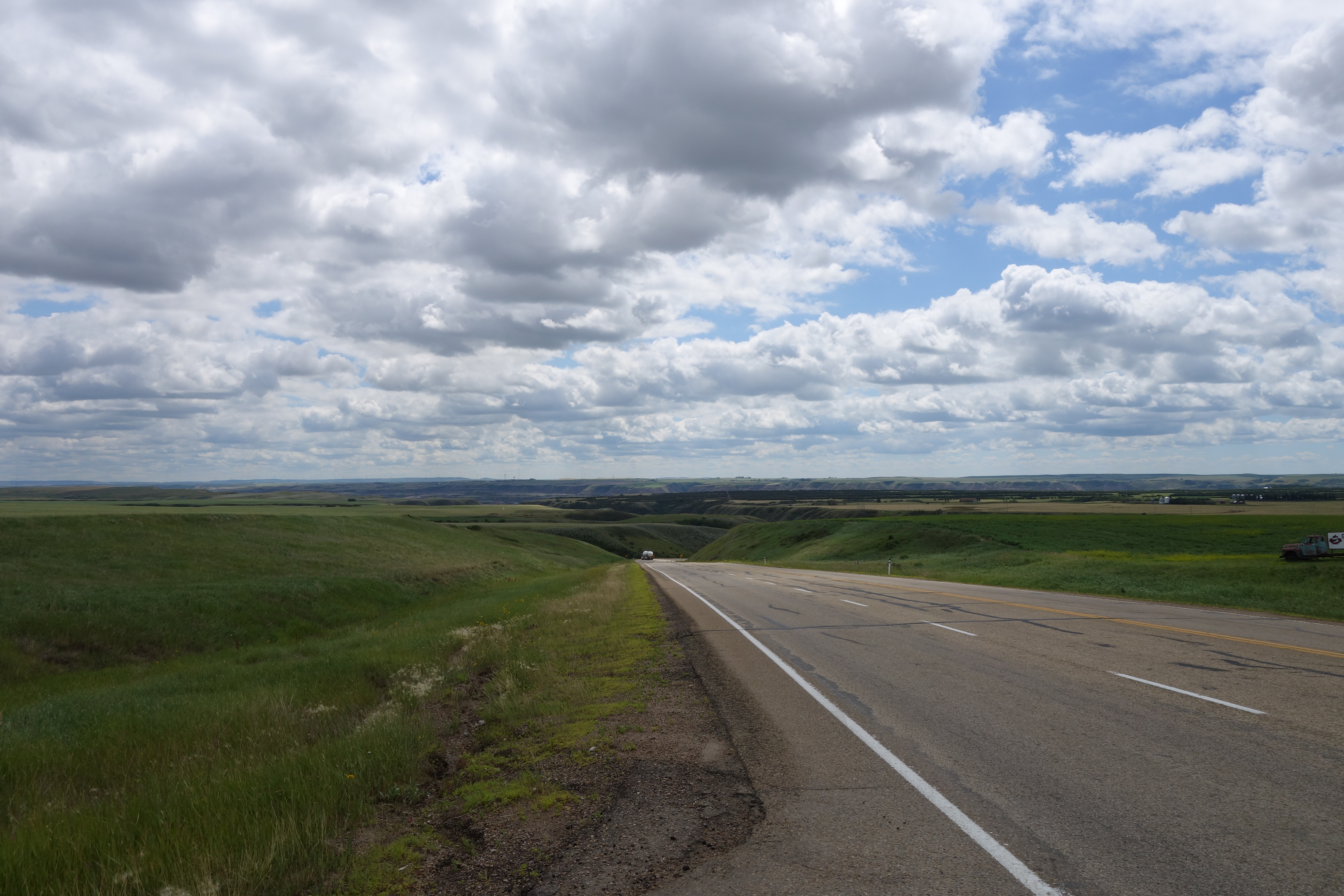 My arrival here in Drumheller, the day before, was helped by very strong tailwind and a powerful storm which soaked me thoroughly. I stayed at a very expensive tourist trap campsite. It was the only option I could afford.
The whole town is hidden in a washed out valley below the level of the prairie and it adds to the oddness of the place. The black and white striped cliffs that border the town are unusual and you feel as though you might discover the next dinosaur for their collection at any moment
That afternoon I continued the short-ish distance and camped that evening in Hanna.
The lady in the visitor centre welcomed me to Hanna, and through gritted teeth said "Proud to be the home of Nickleback"
Oh dear!
I'm sure there must be a greater claim to fame, but I didnt find it.
I was allowed to camp on the lawn in front of the visitor centre for free and had a very comfortable night after eating a local pizza.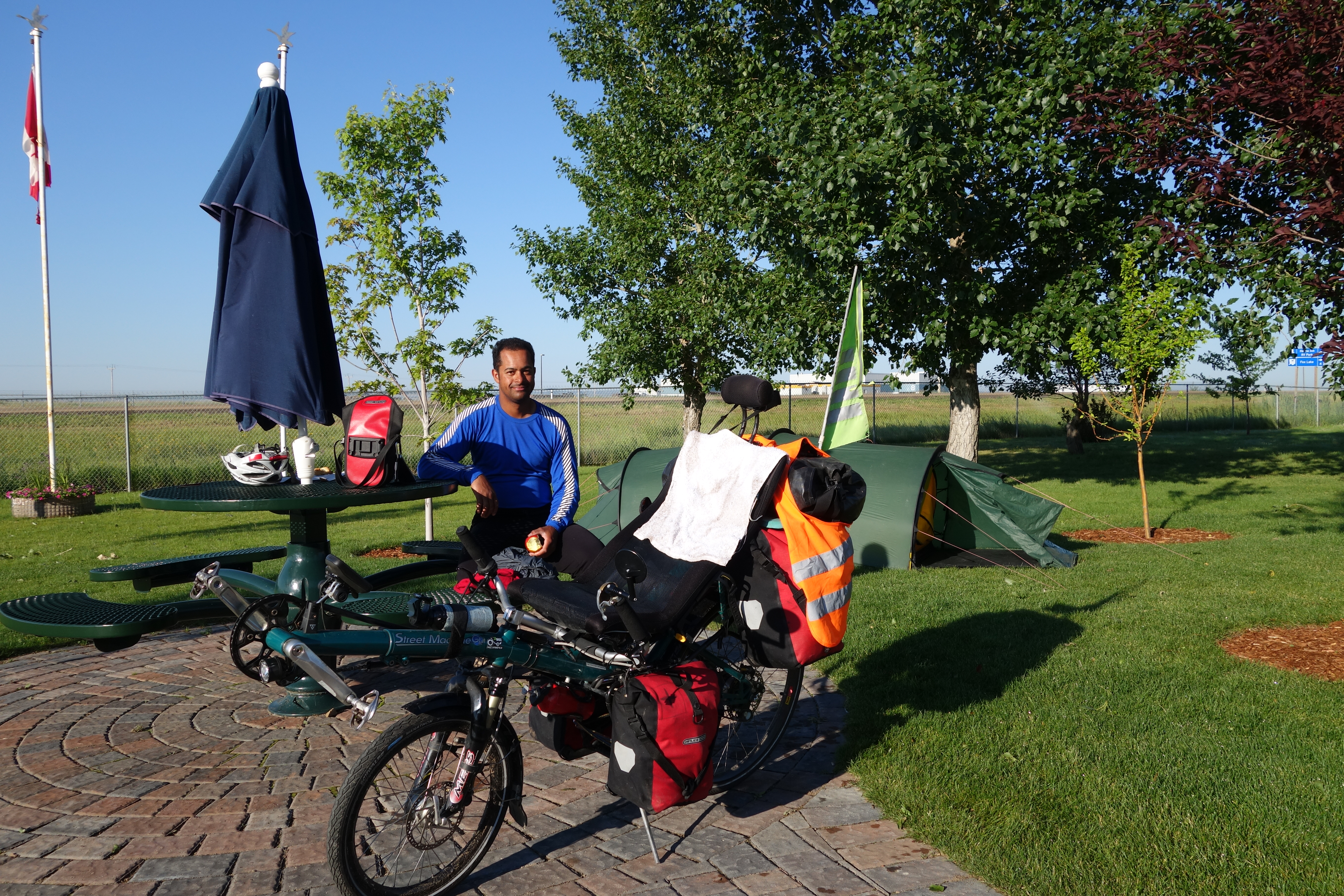 I was woken in the night by a chorus by the local Coyotes and a strong musky scent the next morning suggested I might have had visitors that night after the remains of my Pizza.
The next stage was long with few resources on the road between Hanna and Kindersley. I rode 142 miles that day, arriving at the campsite at 2330 and leaving early the following morning without paying. Though I was well and truly bitten by the vicious local mosquitos. Payback, I guess.
The road continued past red barned Mennonite farms and little grain silo villages. I eventually arrived in Saskatoon and met my two next hosts.
Anna and Priscila are new but keen cyclists having previously toured the west coast of the USA. They hosted me in their little flat close to the centre of the city. It was a fun but chaotic couple of days as a new housemate Renata, was moving in and I "volunteered" in helping with the move.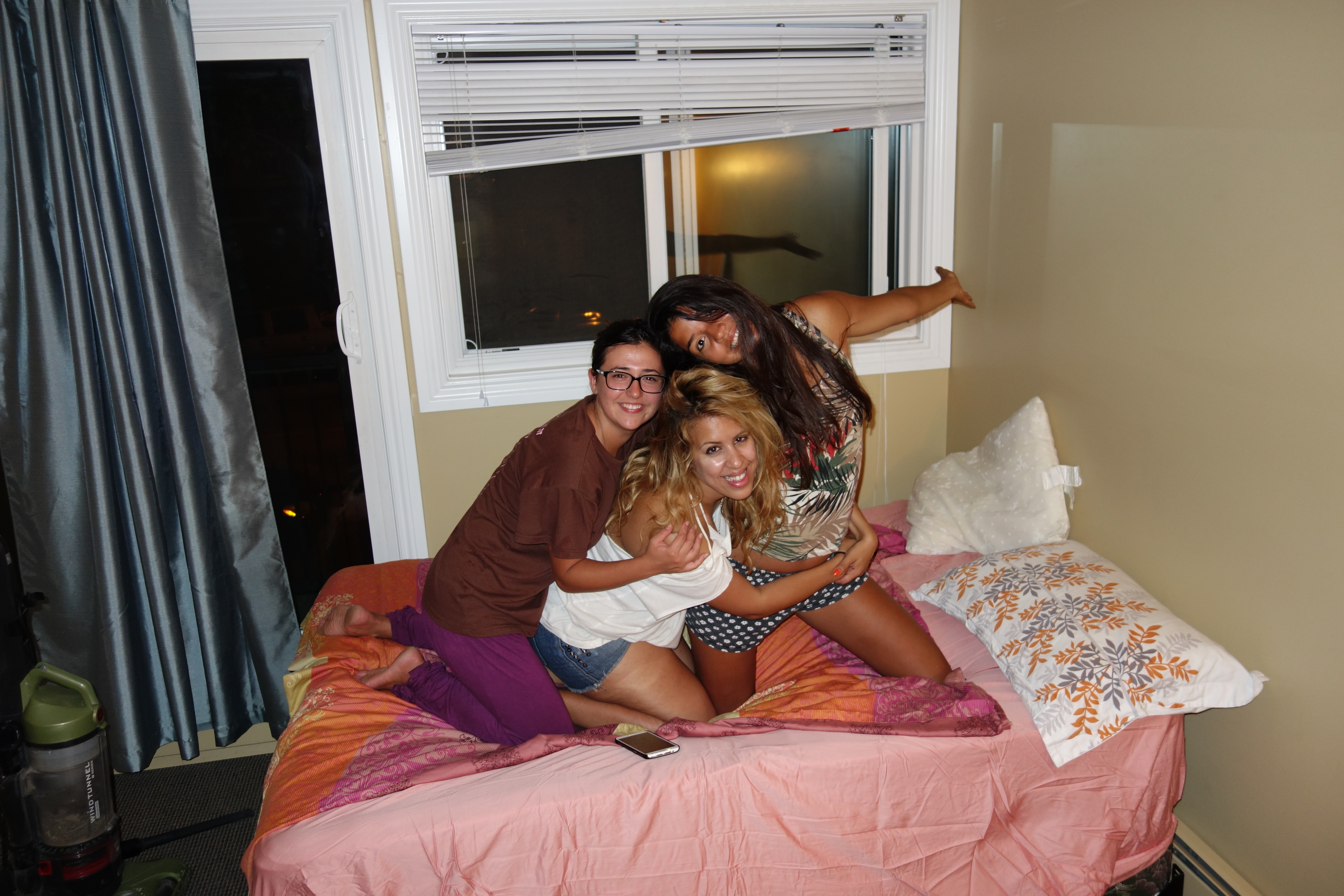 I had also previously sent a message to the Andersons who rescued me from the Dalton Highway at the Arctic circle. I managed to get in touch and was invited to spend an additional couple of days in Saskatoon seeing the city from another perspective.
What fantastic hospitality from my various hosts.
Thank you all.
Saskatoon is a relatively small city by some standards, but has a lot to offer and I had a great time exploring the city.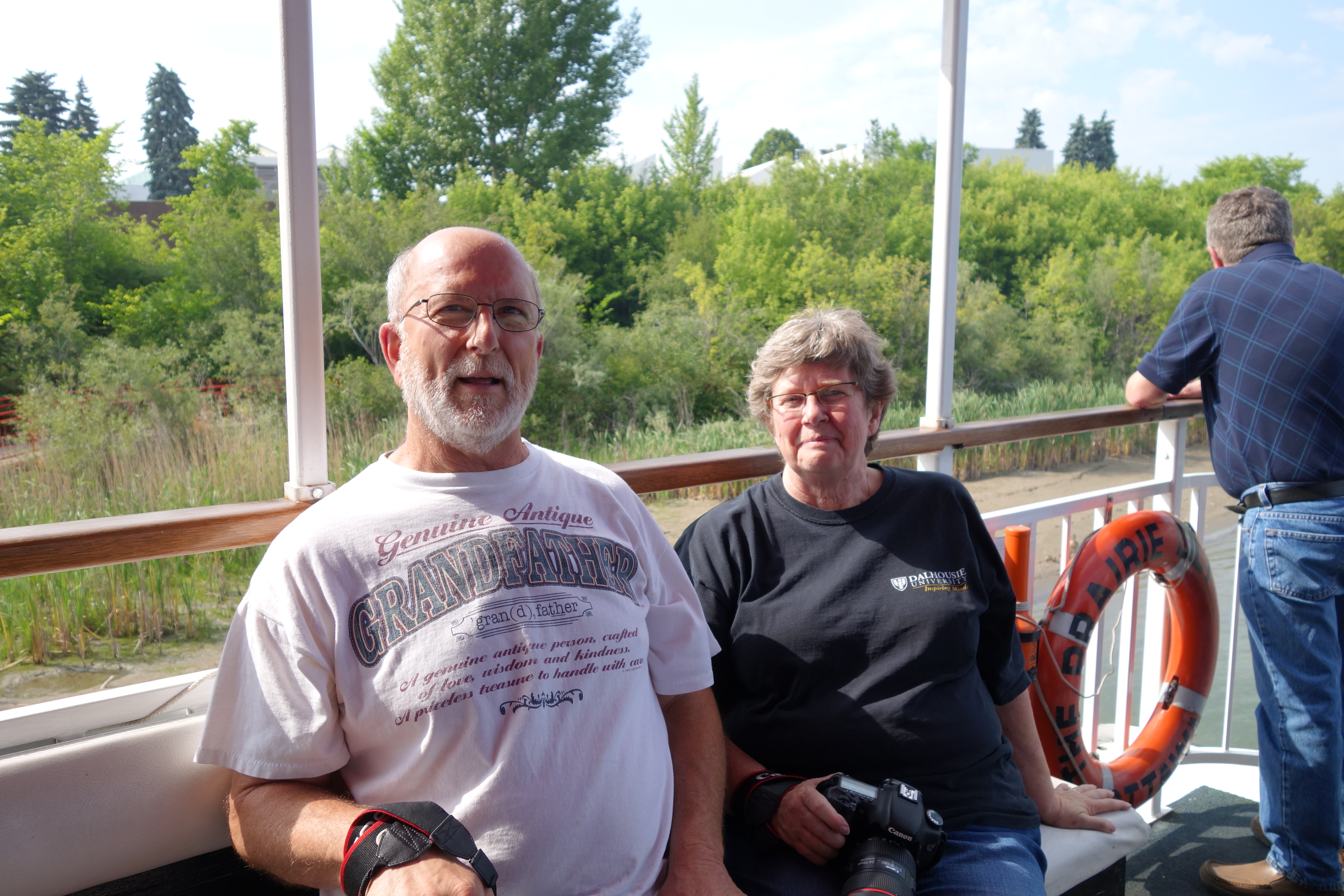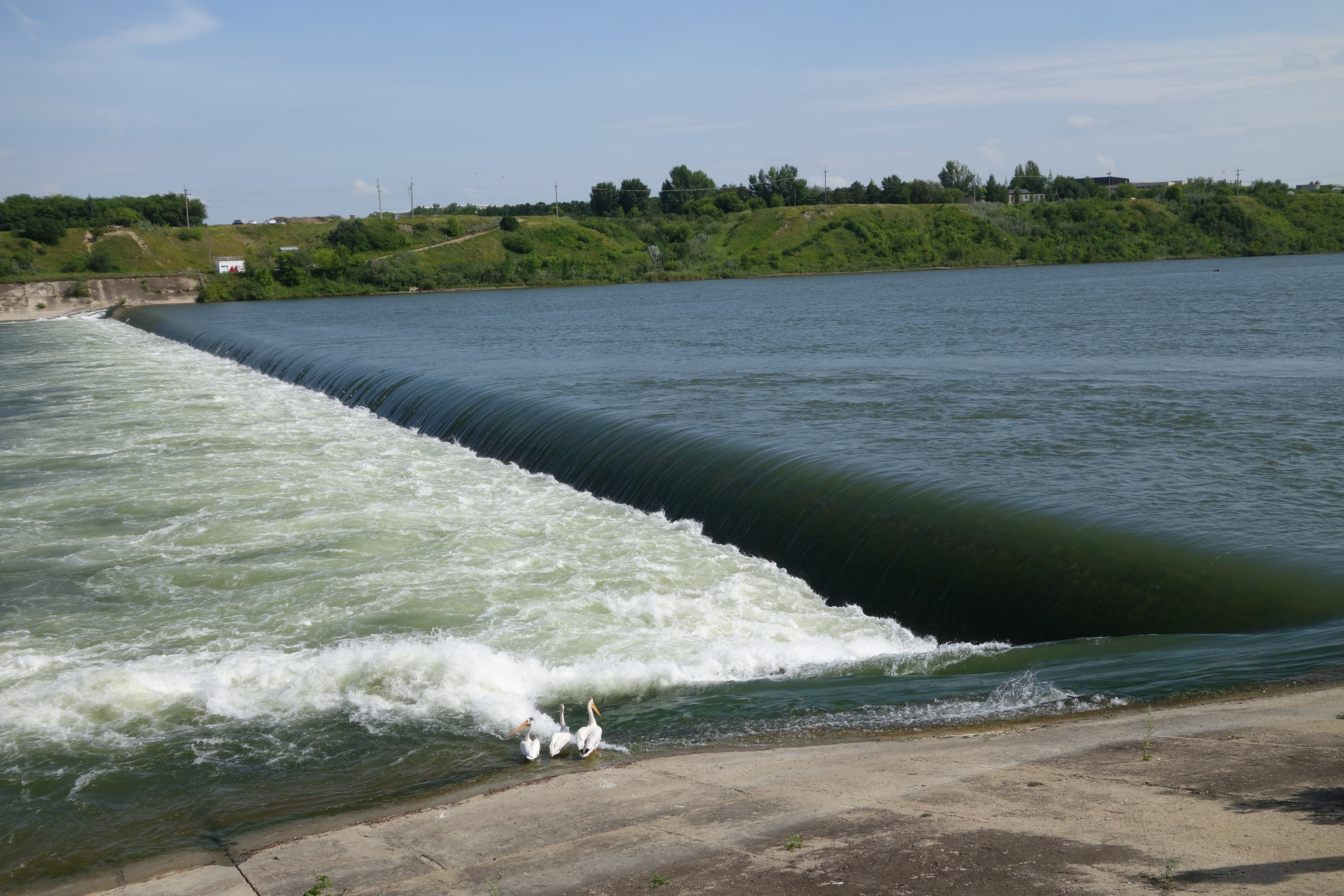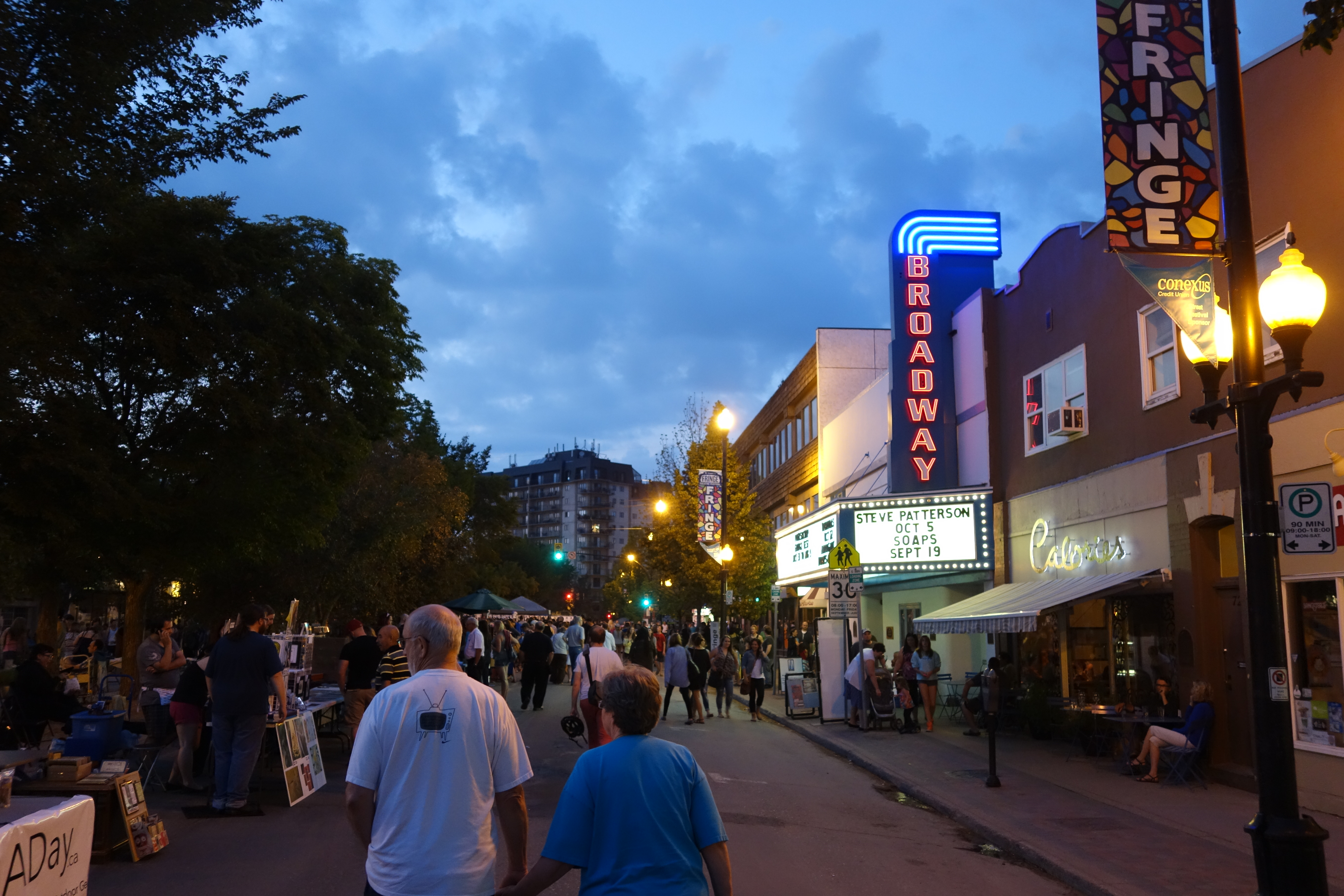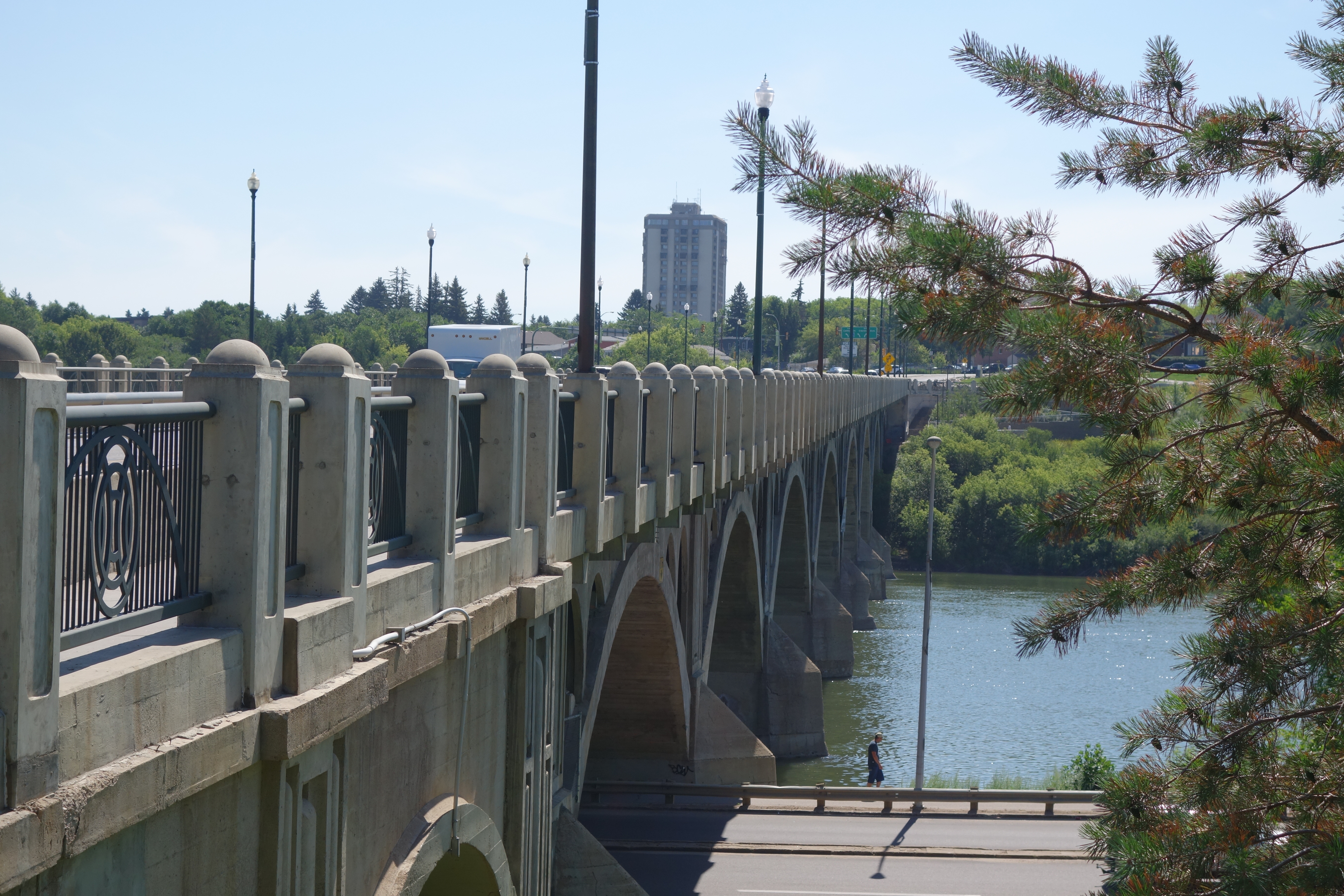 And so I write this from a motel room in a small scruffy town called Wadena. I was going to camp, but having seen the filthy site and the mosquito infested toilets I got a reasonably priced room. Just before another massive Thunderstorm hit.
My journey goes on tomorrow as usual and I expect to cross the border into Manitoba in the next couple of days.
My odyssey across the prairies continues...